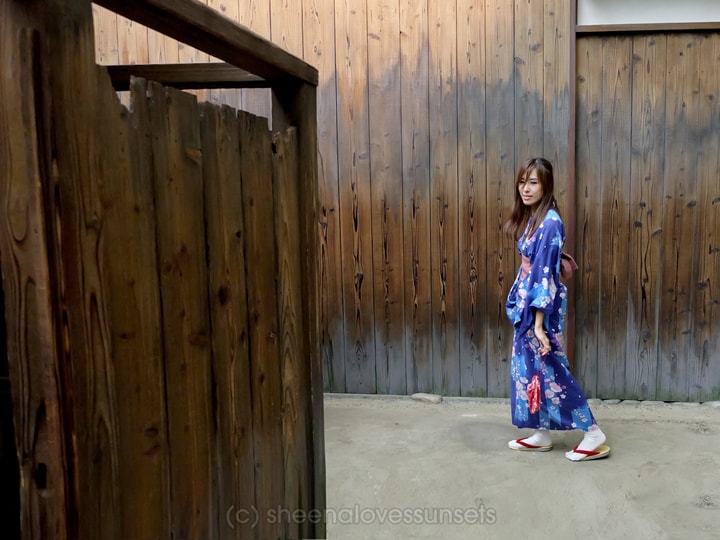 My high school friends and I have an annual trip together and this year, we visited Osaka! Initially, we all agreed on Osaka because everybody wanted to go to The Wizarding World! Haha! But of course, we ended up doing more than just that. To sum up our trip, it was all about food and shopping for useless things!
Here's a photo diary of our trip. Technically, we were in Osaka for 5 days. But because we arrived late at night and went home early on our last day, we only really had three full days. More details coming soon on my next few entries!

Day 1: Universal Studios and Wizarding World!
We got express pass tickets just so we can get a timed entry to the Wizarding World area, but it turns out that we didn't need it because there wasn't much people on the day we visited. But we didn't know that. So because we were scheduled to enter at 3pm, we spent the morning and early afternoon riding rides and exploring everything.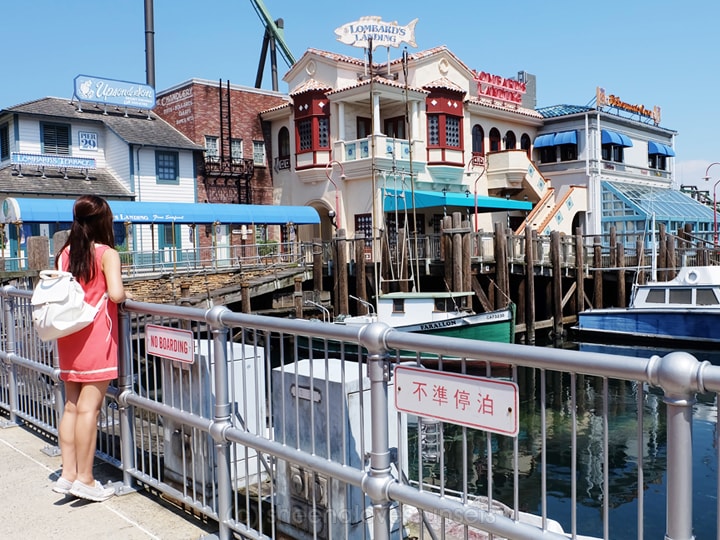 My best friend and I are absolute scaredycats though, so we didn't really ride all the scary rides. The "wildest" ride we tried was Space Fantasy, which we loved! So much so, that we rode it twice!
Apart from that, we really just went around, tried on silly hats and I recorded a video with Snoopy so I can send it back home to Luke. (He loved the video, yay!)
Our main purpose: to visit The Wizarding World! It was everything a Harry Potter fan could ask for and of course it was doubly fun to be with friends who are also Harry Potter fans!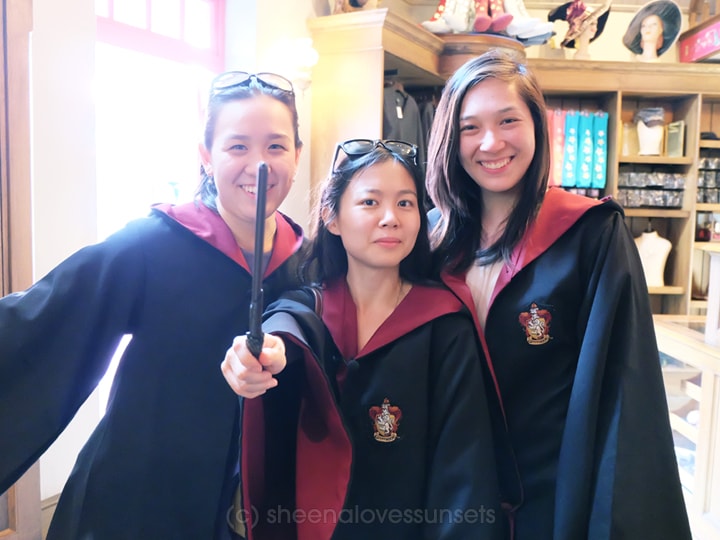 The Gryffindors in our group! I'm not brave so I don't think I'll ever be in Gryffindor. Ha!
And then: "Who wants to go to the toilet?" *silence* Me: "I read online that the toilets are like Moaning Myrtle's toilet." Everyone: "LET'S GO!!!"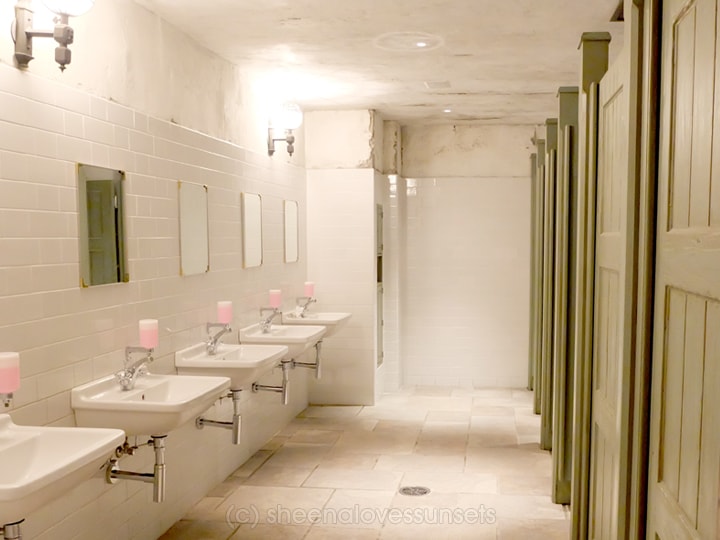 It WAS like Moaning Myrtle's! And we could also hear her voice.. or at least I think that's her voice. It was in Japanese so I wasn't really sure what she was saying!
In depth entry about our Wizarding World experience can be found here (link)!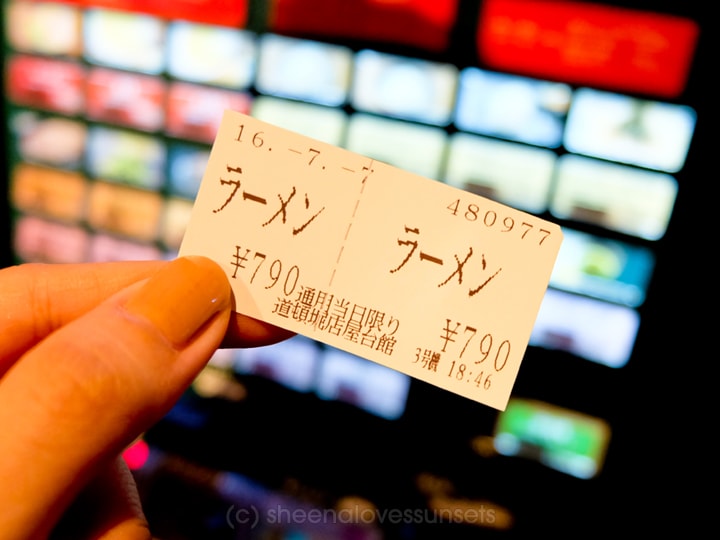 We finished early at Universal and went off to start our food adventure. We began with the famous Ichiran ramen. We had to line up, wait and order via a machine… in Japanese.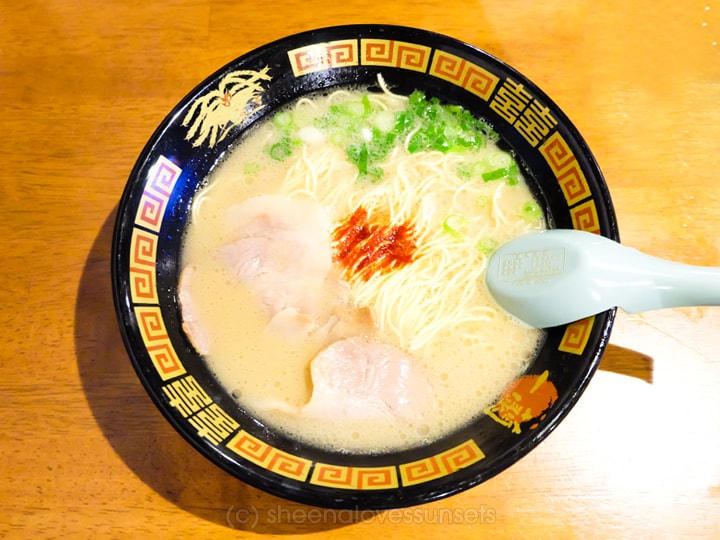 But it was worth it!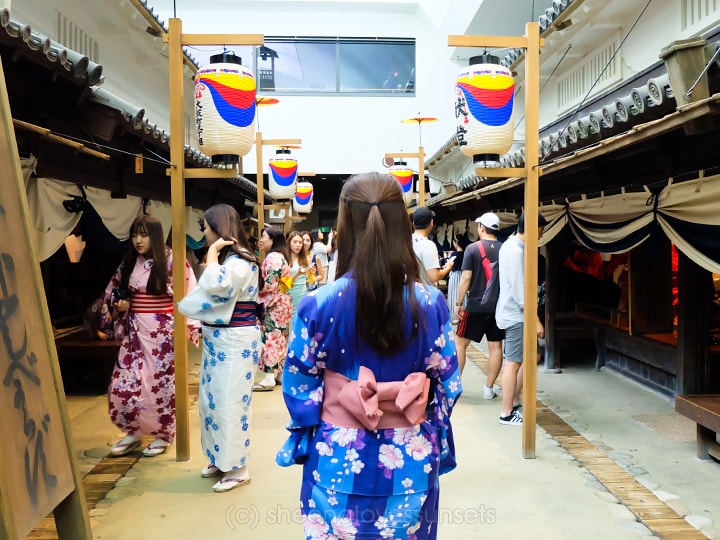 Day Two: Osaka Museum of Housing & Living + Dohtonbori
Included this in our itinerary because we wanted to rent kimonos but was pleasantly surprised at what this place had! Would you believe it; this is all indoors but the sky changes from day to night and you get to experience old Japan in both settings! Such a creative attraction!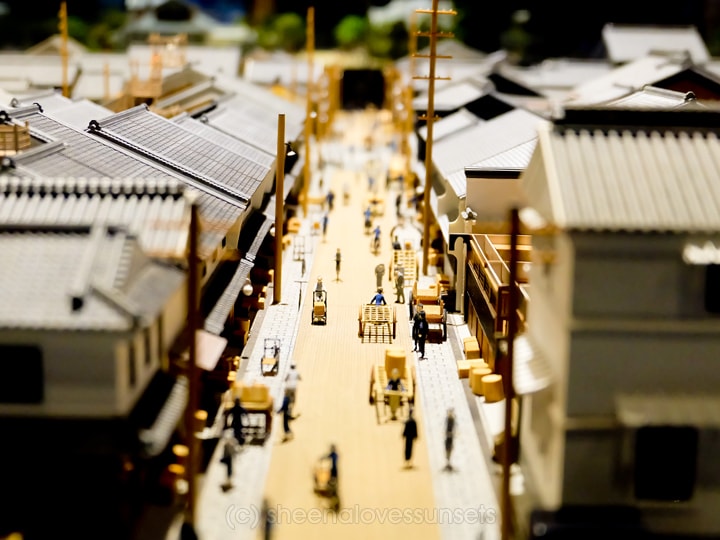 There are also miniature displays of how it was like in Osaka before. They're all very detailed and so amazing to see up close! I highly recommend this place!
An in depth entry about this beautiful place soon. Will also insert the link here when it's up! (UPDATE: Here's the link!)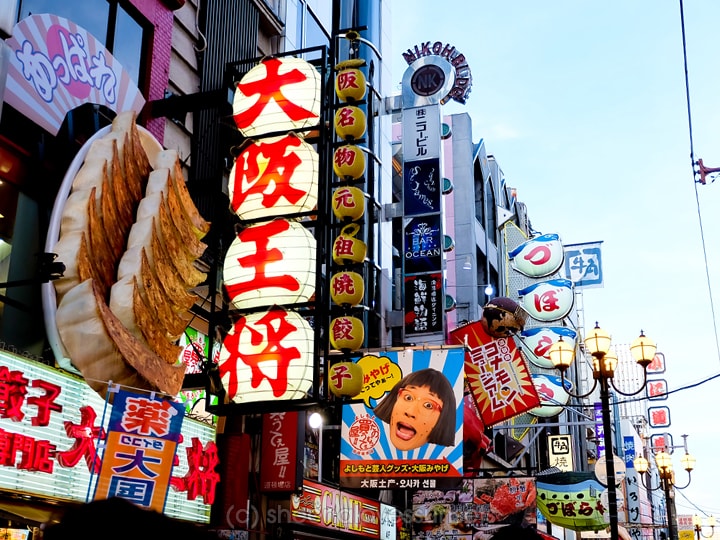 Went shopping for the rest of the afternoon (post about my favorite shops in Osaka coming up soon as well, haha! So many things I'm excited to write about!) and then had dinner at Dohtonbori which was close to the Airbnb where we stayed at. I loved the vibe of this street!
Also, Japanese ads are so random and funny!

Day Three: Kuromon Market + Hipster Neighborhood + Crazy Shopping!
My best friend's a foodie so we had to stop by Kuromon Market where we tried a lot of different, yummy things. But because we weren't made of money, we shared almost everything we bought (like, two slices of sashimi each!) just so we can get a taste of  everything we wanted to try.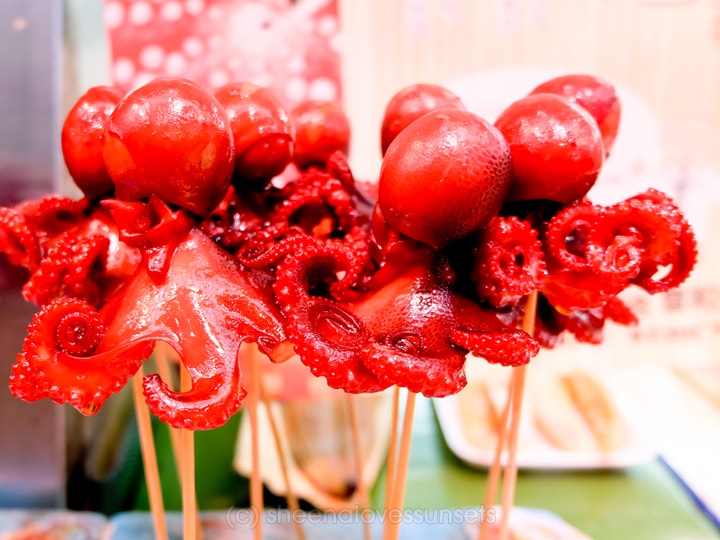 We didn't try this but it looks so craaaazy!

And probably my favorite place in Osaka, which I didn't expect; Orange Street! A hipster neighborhood with hipster stores and of course, hipsters. Haha! We tried the coffee at Giracha and it was sooo good.

But I'm not really much of a coffee drinker so after this quick stop, we went out to shop! And shop we did! We walked so far, dropped by Loft again (which we already visited the day before) and did some last minute shopping!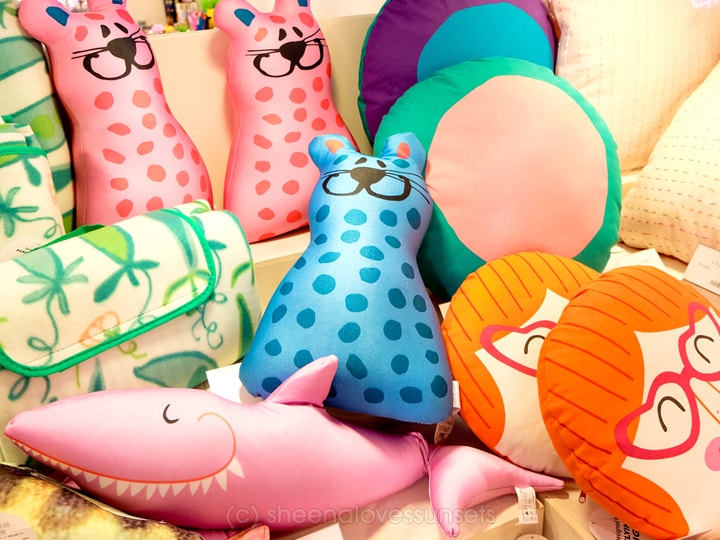 Also visited (for the second time, but a different branch) my favorite store, Flying Tiger Copenhagen! Discovered this first when I was in Spain and was so happy they had it here in Osaka. Definitely my "take-my-money" store.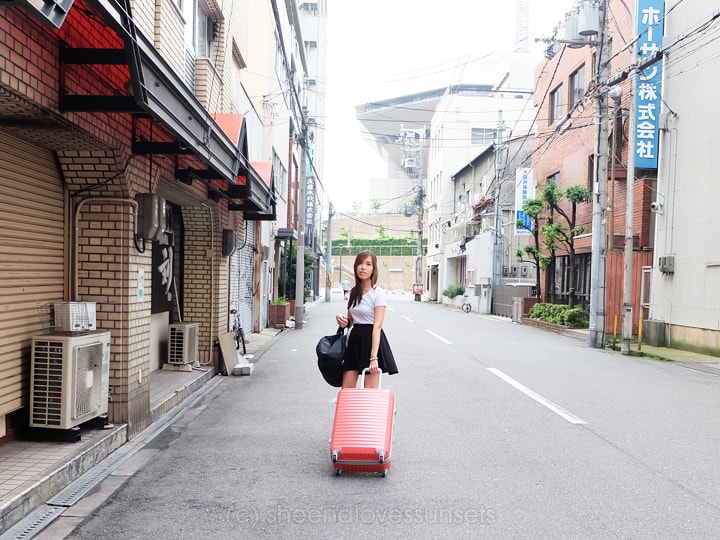 At the end of our trip, I couldn't fit all my things anymore in my super adorable pink luggage from Lojel (which I was so excited to use for this trip!) so I had to take out my foldable bag! Another must-pack that I should've included in my previous entry about the three things I don't forget to pack! Hehe.
As you can see, I loved Osaka and I hope you enjoyed my quick preview! Now I'm off to write more detailed entries about my favorite places and things during the trip! Is there anything in particular you want me to write about? Let me know by leaving a message in the comments below!
Read more about our trip to Osaka here!
(NOTE: THIS POST IS ABOUT OUR EXPERIENCE LAST JULY 2016.)