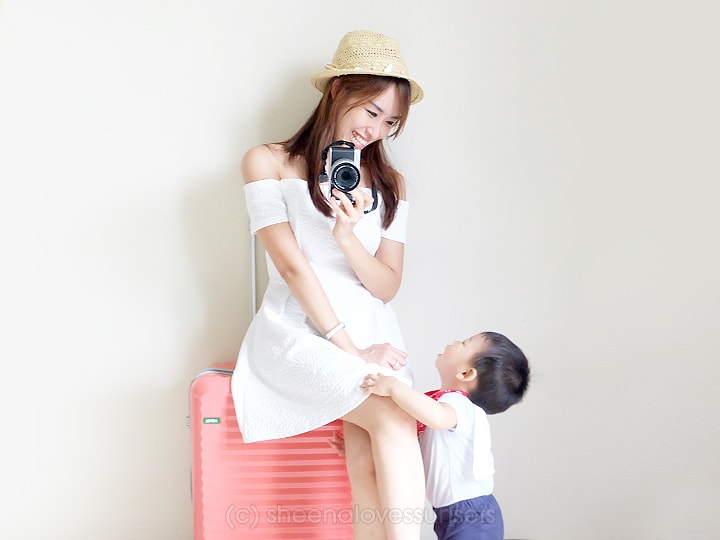 I wish I can pack you inside my adorable pink Lojel luggage too, babe. Haha!
Confession: I know I don't look like it but I'm a secret doomsday prepper! When I pack, I always think of the worst-case scenario. So aside from the essentials like clothes, charger and fresh underwear, of course, here are three things that I never forget to pack and I'm gonna try to convince you why you shouldn't either!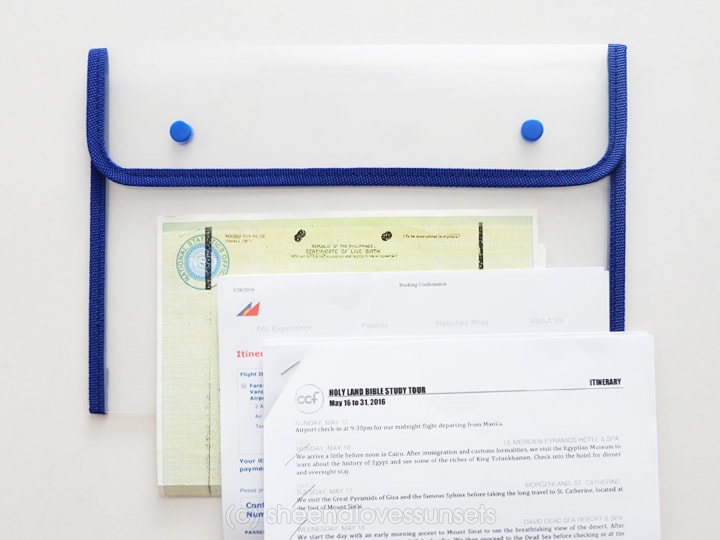 3. A copy of all documents (printed and digital)
At the very least, if you lose your passport (say, if your bag gets stolen in the streets of Paris), it will be easier for you to apply for a new passport since you have proof of your identity and all your complete details.
This will also come in handy in various emergency situations like if you return to your hotel only to find out that there was a fire and you left everything inside and now all you have is your phone (I'm surprisingly only half-kidding about this!)
Why hardcopy: If your phone conks out or runs out of battery, if there's no wifi or internet, if there's no computer you can borrow, you have a hardcopy! (Tip: Keep all your hard documents in a handy plastic envelope that you can just grab in case of an emergency.)
Why digital: If your hardcopy gets burnt or wet, you have a digital copy! (Tip: Save it on a locked folder on your phone so that your identity is safe in case your phone gets stolen and email a copy to yourself so you can access it anytime, anywhere!)
Important documents: Passport, Visas, Birth Certificate, Marriage Certificate and all your bookings

2. First Aid Kit (Travel-sized)
I don't want to waste my precious vacation time visiting a drugstore and looking for medicine so I always bring a set of my own! I made a very detailed post about assembling and organizing a first aid travel kit and you can read that entry for more details!
Aside from this travel-sized kit that I put in our luggage, I also have a super-duper pocket sized first-aid kit that's in a 3×2 ziploc that I put in my handbag, which includes cotton, a tiny Povidone-Iodine solution (a.k.a. Betadine) for wounds, 2 pills each of paracetamol (fever, headache) and loperamide (diarrhea).
1. A set of clothes in your carry on
I repeat, a set of clothes with you in your carry on. 
You have no idea how many times an airline has either lost our luggage or misplaced it (and it shows up a day or two after our arrival!) so I know the struggles of having no change of clothes and the struggle is definitely real! I have learned my lesson; always pack an extra set of clothes.
Also, at the very least, you'll thank me for this tip if you accidentally spill orange juice on your clothes during the flight. You're welcome.