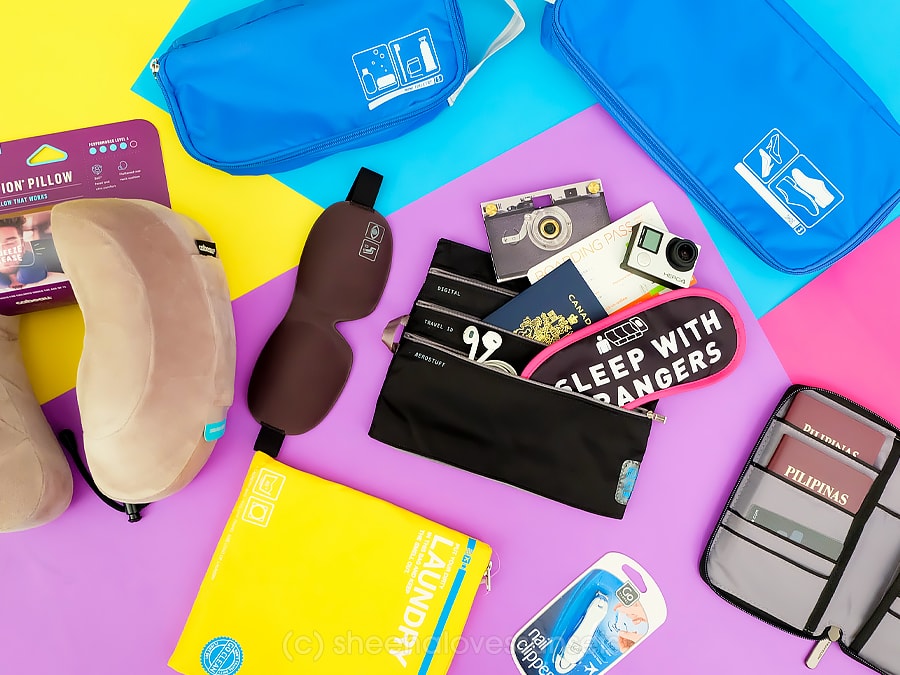 It doesn't matter if you've been all around the world or travel 365 days in a year; you can always take your travel game a step higher! Here's a list of amazing travel items you never knew you needed. Now you'll wonder how you ever traveled without these!
* This can also be filed under "Gift ideas for your friend who loves to travel but has everything!"
1. Eye mask that won't ruin your eye make-up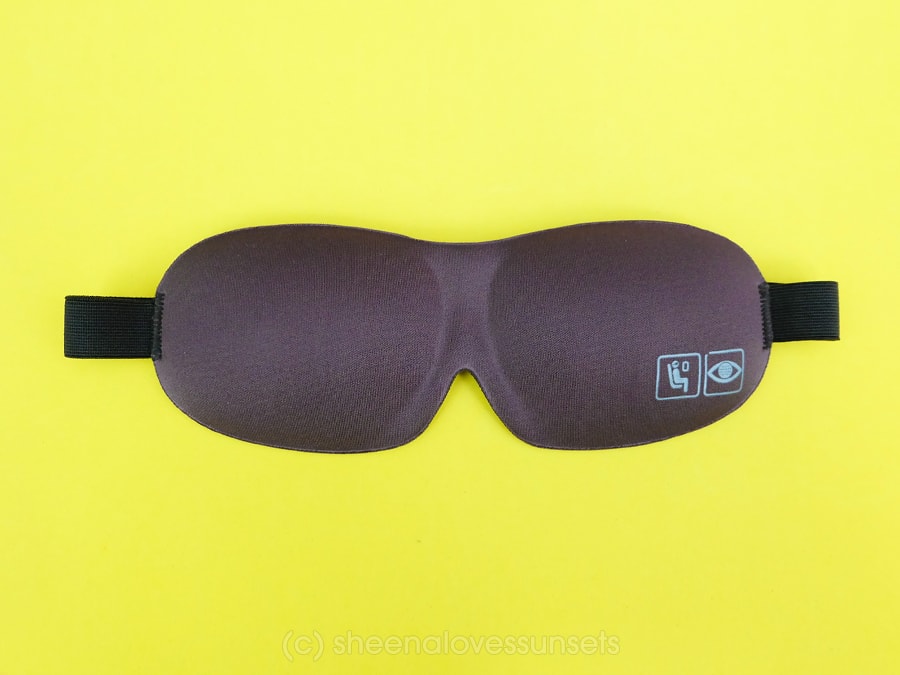 No more waking up to smudgy eyes! Ok, s0 that's not the real purpose of this contoured eye mask from Flight001, but it's a pretty awesome bonus (at least for girls like me who can't survive without eyeliner!) Actually, the purpose of the raised eye pads is that it allows for eye movement, which is essential for getting quality REM sleep. Plus, not only does it keeps the pressure away from your eyelids, but it also completely blocks out the light.
Now you can have your beauty sleep in flight. Literally.
2. Bag that keeps all your things within reach, in-flight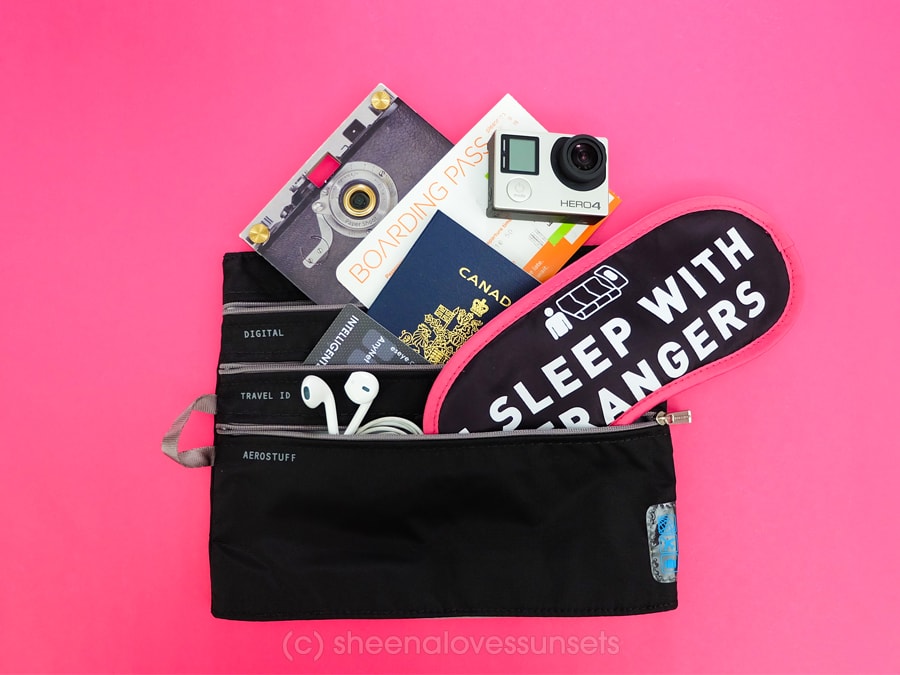 No more bending under the seat in front of you just to get that lip balm! Pack all your essentials in this Flight 001 Seat Pak and hang it on the tray table in front of you. Now you have your phone, earplugs, eye mask, make-up and everything else you need, right at your fingertips. You'll also have one very happy seat mate who's pleased no one's bumping elbows with him while he's trying to catch a wink.
3. Ultra-comfy neck pillow that shrinks into the size of an apple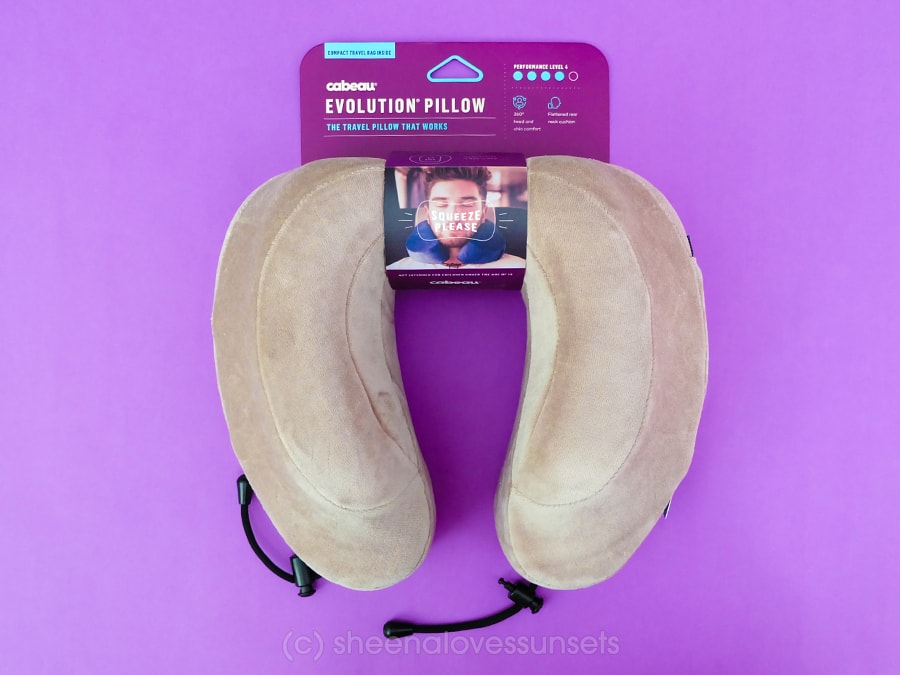 If you can't be bothered with the usual inflatable or microbead-filled neck pillows, you'll wanna give this Cabeau Evolution Pillow a shot. It has an ergonomic design and 360 degree support so it's comfy whether your head rests on the left, right or even forward.
And wait. Before you say it's too bulky, wait til' you see how small it can shrink into! The deluxe travel case it comes with compresses the neck pillow to ¼ its size for packing. Definitely your best friend during a long flight.
4. Nail clippers that you can put in your carryon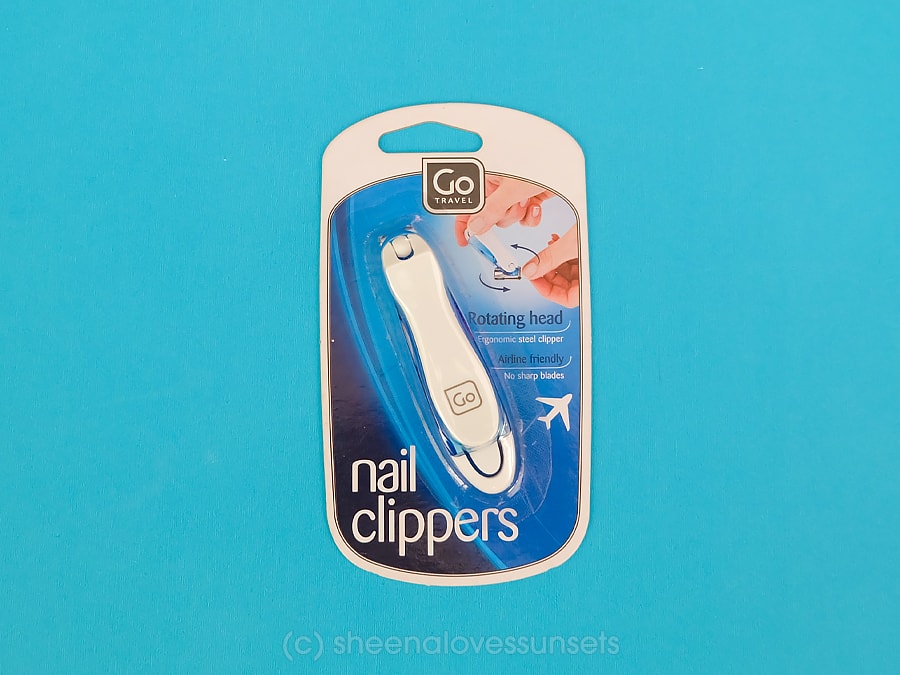 Backpackers rejoice! If you prefer not to travel with checked-in luggage, you'll love these nail clippers. There are certain airports that prohibit bringing nail clippers on board because they are considered sharp objects. (I've personally had this experience years back) But these Go Travel nail clippers were specifically designed for that purpose so there's no need to worry about the airport staff confiscating your precious clipper.
And in case you're wondering if the product is any good, you can rest in the fact that it's not only ergonomic, but also has an integrated nail-file to complete your grooming needs.
5. Packing cube with dual compartments that separates clean from dirty clothes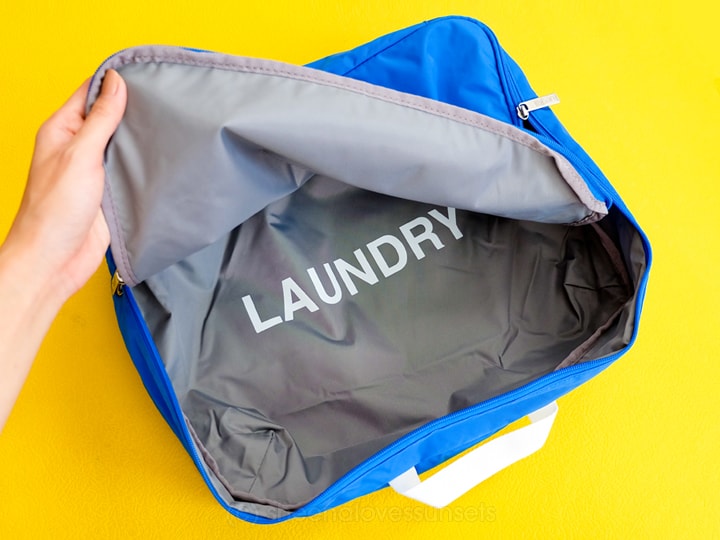 Been using them for almost a year already and I still love my Spacepaks. Not only do they save space, but the Flight001 Spacepak packing cube for clothes has 2 compartments that neatly separates clean from dirty clothes! Before having this, we'd usually just dump all our dirty clothes in a giant drawstring bag. So we always end up with a giant ball of clothes that we can't fit back on our luggage. Now, that problem is a thing of the past!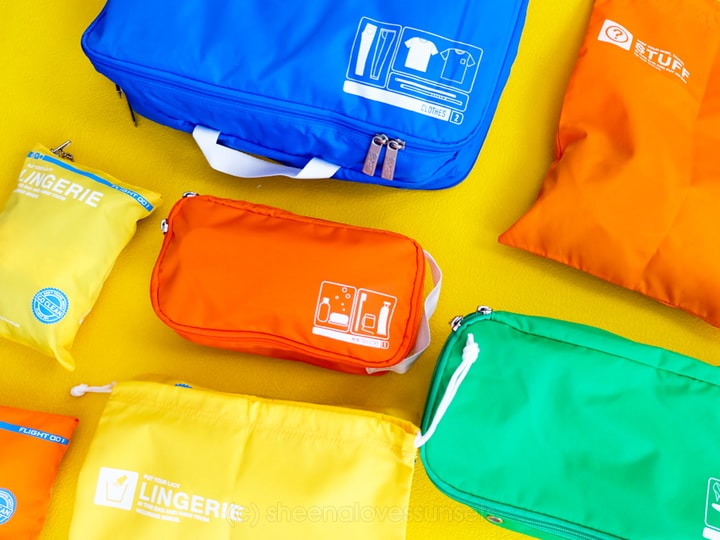 While we're at the subject, why don't you step up your packing game as well and get all these labelled bags for your other things? Yes, they look nice but they will also save you the trouble of rummaging through your entire luggage just to find that one last pair of socks. Trust me, it happens.
6. RFID Blocking passport holder that can carry 4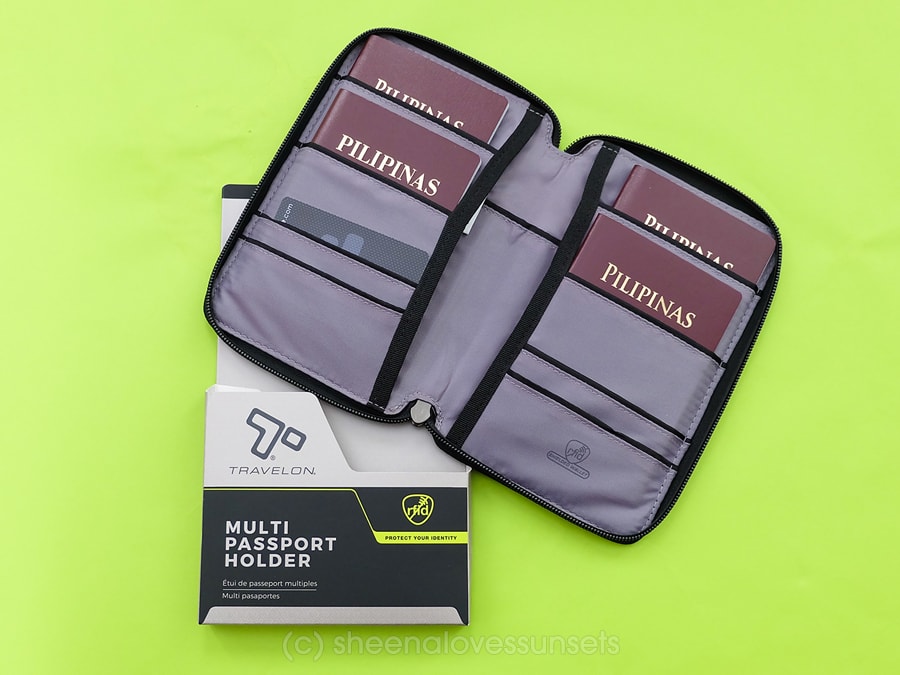 Specifically wonderful for parents traveling with kids, this passport holder from Travelon can neatly carry 4 at a time. It also conveniently protects all the passports and your cards at the same time from identity theft. Because do you really wanna risk the hassle of having to report and cancel credit cards while you're abroad? I didn't think so!
Bonus: there's also a pen holder in the middle so you won't ever forget having a pen again for all those immigration forms you have to write. Moms, you are welcome!
—
GIVEAWAY CONTEST: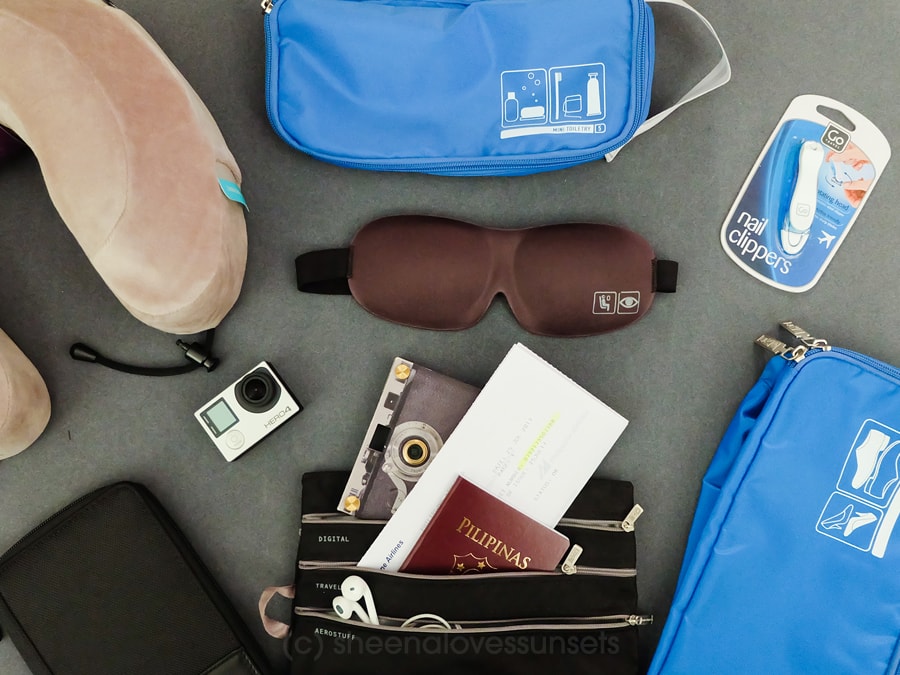 Can't wait to grab your hands on all of these? Together with Flight 001 Philippines, I'm giving away Flight 001 GC's worth 500php each to 10 (yes, TEN!) winners! How? Tell us on the comments below which of these you'd love to have the most and why! Then, head on over to Instagram and make sure you follow me @sheenalovessunsets and Flight 001 @flight001ph!
Open to all Metro Manila residents as prizes will be claimed at Ayala Malls the 30th. Contest is from September 24-October 1, 2017 only so join now!
—
All items mentioned are available at Flight 001 Philippines. Visit your nearest Flight 001 store in the Philippines at Shangri-La Plaza Mall, Ayala Malls the 30th, Ayala Center Cebu, Robinson's Magnolia and Northpoint Bacolod. Visit them on Facebook @flight001Ph.