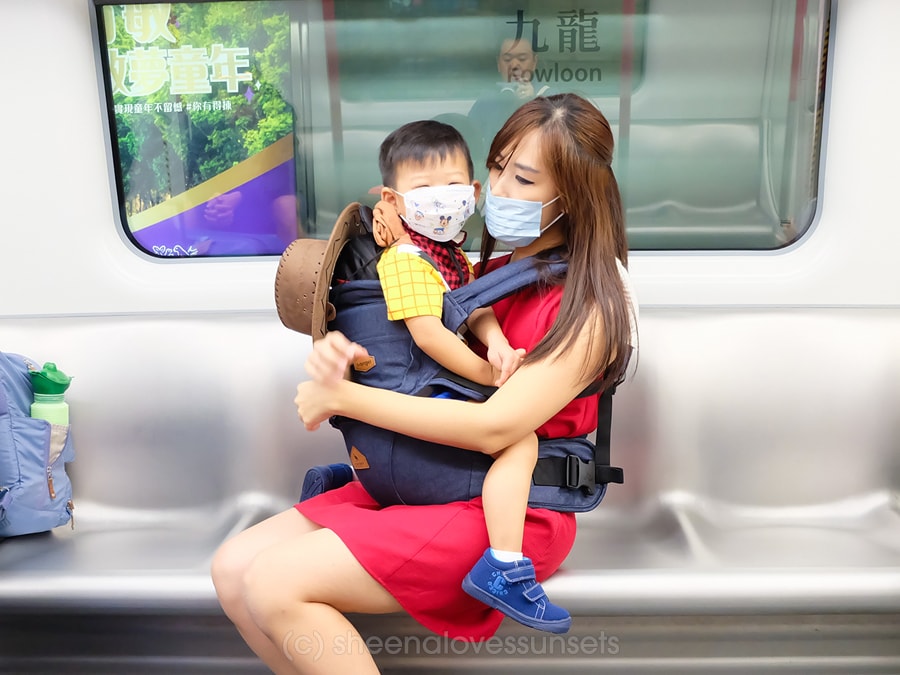 Did you know that airplane bathrooms, hotel light switches and touch screen ticket kiosks are among the germiest places? We encounter all these germy places multiple times a day when we travel, which means if we're not careful, we can easily contract viruses. And nothing ruins a trip more than getting sick. But what can we do? Well apparently, a lot actually.
Here are tips from a trusted expert (a.k.a. my germophobe husband) on how to avoid those viruses and keep yourself healthy during a trip.
What to Do:
1. Pack your immune boosters with you!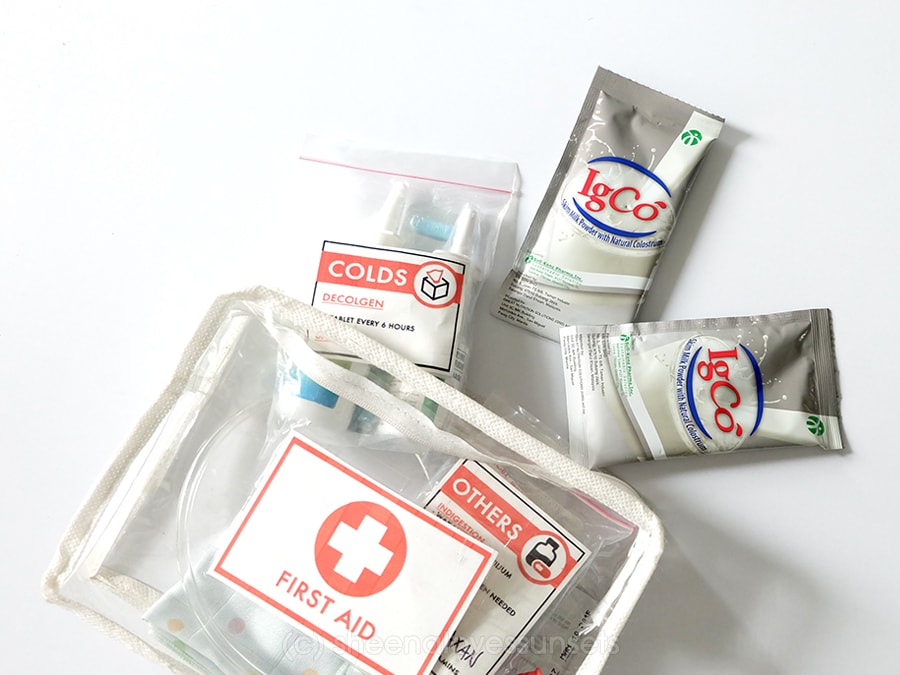 First things first: make sure you're prepared! I've already written lengthily about how travel motivates me to stay healthy and about how I double up on my supplements a week before a trip, but I wanna say it again because it's SO important! I'm so paranoid to get sick before a trip so I really take extra steps to boost my immune system before AND during a trip.
I always make sure to pack with me my multi-vitamins, Vitamin C and my personal favorite, colostrum supplements. I pack sachets of IgCo Milk with Colostrum and take them at night. I'm really a personal believer of taking colostrum as it's been proven to contain antibodies, which really helps fight viruses (especially since it's flu season, ugh!) And because IgCo comes in small powdered packs, it's so easy to bring on trips. You can get these at Mercury Drug stores.
Don't forget packing your travel first aid kit, just in case! (Make a kids version too, if traveling with kids!)
2. Avoid touching your face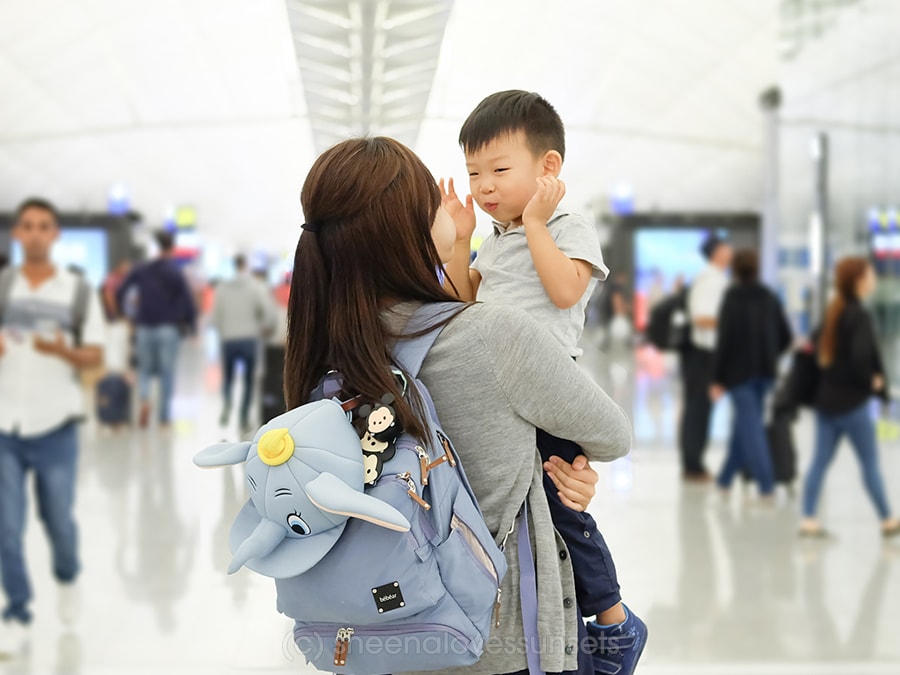 If my husband had a motto, this would probably be it (that, alongside "Don't trust anyone!" Haha!) Apparently, this is how viruses spread; through our eyes, nose or mouth. SO, don't touch your face! I used to wonder why I would always get sick and him, hardly and he tells me it's because he is conscious and makes sure he doesn't touch his face. Ok, I concede.
3. Wash your hands often and sanitize!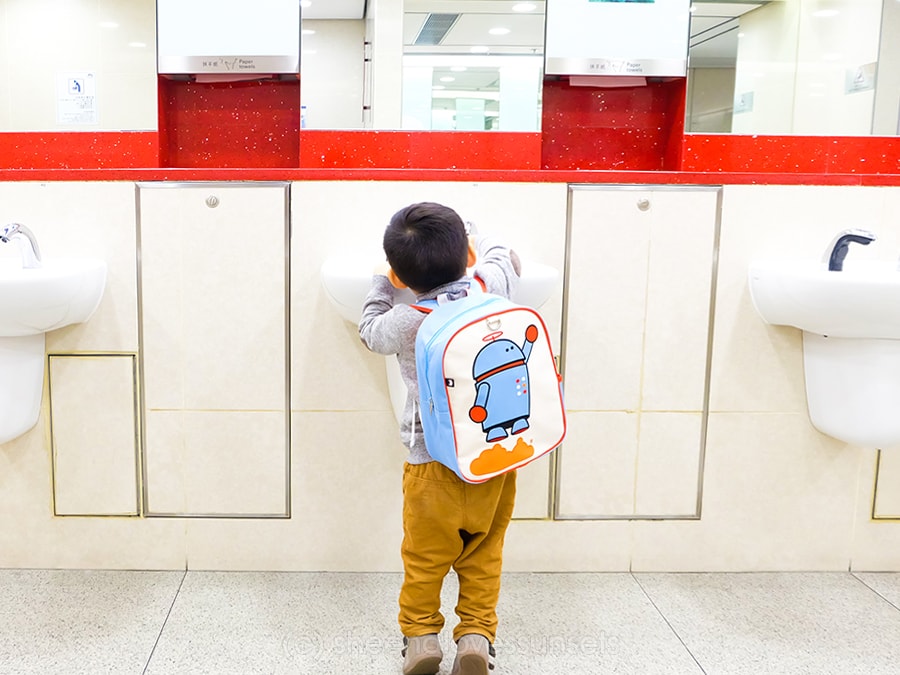 Ok, I know number two is hard so the next best thing you can do is to make sure your hands are clean as often as possible. It's so easy to get contaminated with viruses in public places; when you hold the subway rails, touch the door handle, push a shopping cart, and so on. We always carry small bottles of alcohol spray and a pack of anti-bac wipes.
If you're particular about public utensils, we recommend you give BioCair spray a try. It is an anti-bacterial spray but contains no alcohol so it's safe to use for spoons, forks, bowls and even baby bottles. In case you wanna eat at one of those super cheap and really good hole-in-the-walls. Hehe.
That's not all (haha you guys might think we're crazy, which we probably are!)
4. Wear masks in crowded areas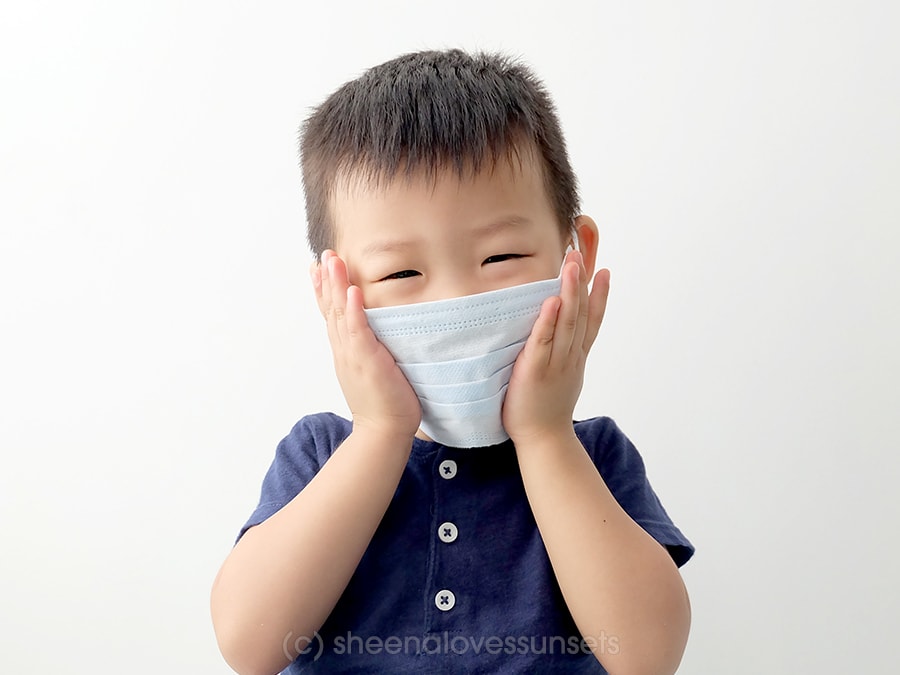 I see this a lot in other asian countries like in Hong Kong and Japan. However, it's not common practice here in the Philippines. But it really should be! When taking crowded subways or whenever you're in crowded enclosed spaces, wear a face mask! Someone is bound to cough or sneeze and you don't wanna catch their germs right?
If you're willing to take this a step further, I would suggest wearing a mask inside the plane. As mentioned, planes are one of the germiest places and just imagine the quality of the air that goes around, especially in a long haul flight! Ew. Try to close your mouth when you sleep!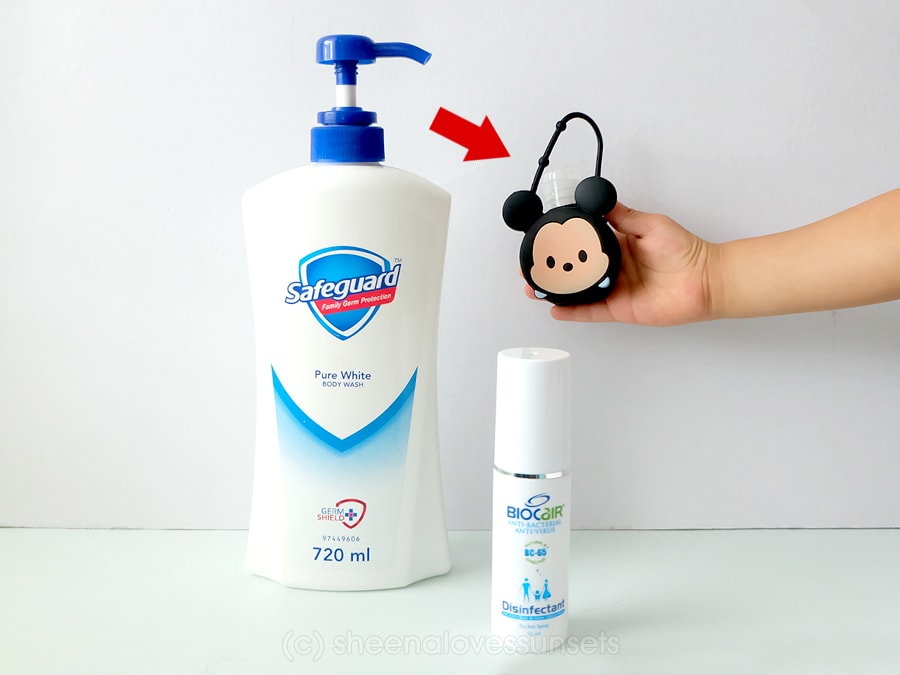 I'm also a total believer of Safeguard anti-bacterial soap because it's scientifically proven to kill disease-causing germs. So whenever I travel, I make sure I have my Safeguard! At the same time, my husband says you can't trust the soap they put in public restrooms.
So I got this super cute Mickey Mouse case (from SM Accessories kids department), drained out the original soap and transferred Safeguard inside it. Ta-da! Always ready to wash our hands and kill all those germs.
5. Drink a lot of water and get enough rest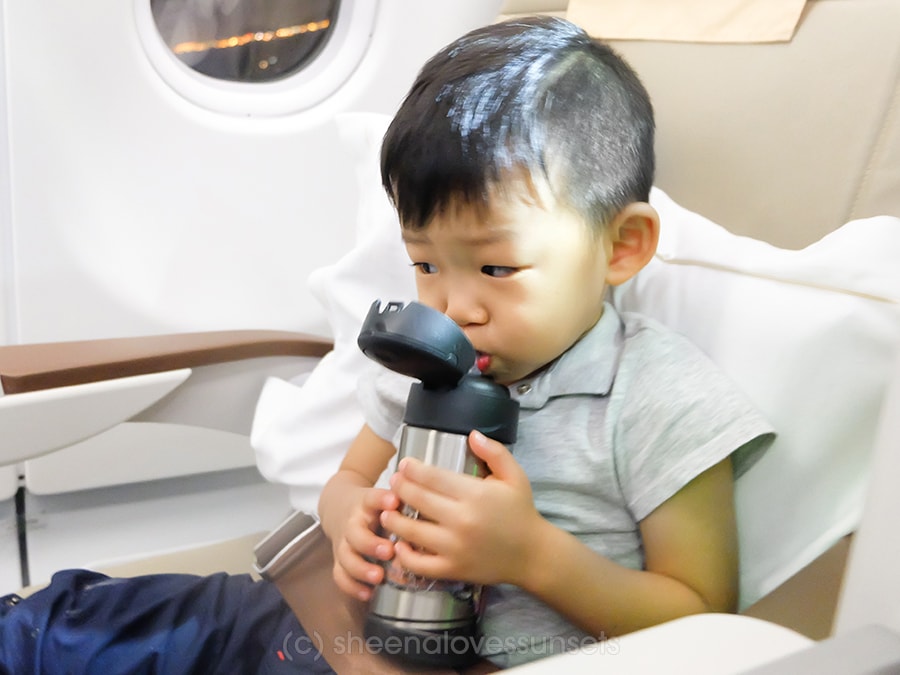 Sometimes, when we're too busy exploring, we tend to take our health for granted. But this shouldn't be the case. Always carry your own bottle of water so you can stay hydrated. Always keep track of time as well so you don't end up skipping meals or going home too late.
Don't forget to get enough rest so your body can catch up on all the adventuring! Happy travels!