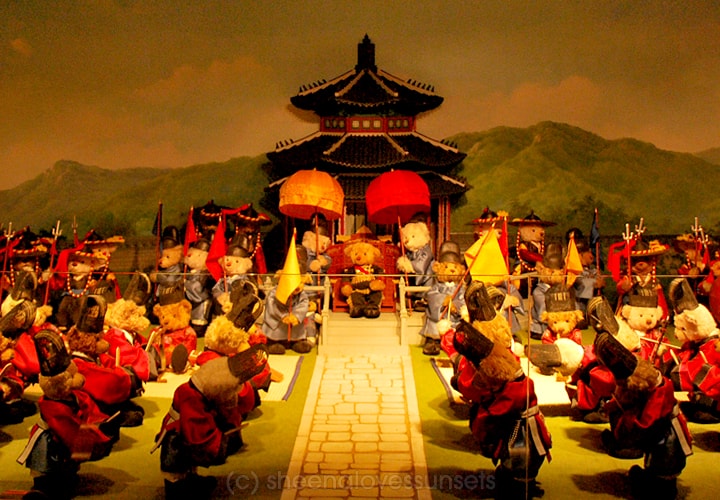 The title "Bear Museum" underestimates the pure amazing-ness of this entire thing. You'd think it was just a place full of tacky bears in different shapes and sizes. Thankfully, it was not. In fact, I had such an I-thought-I-would-hate-it-but-now-I'm-semi-ashamed-to-say-I-really-loved-it experience.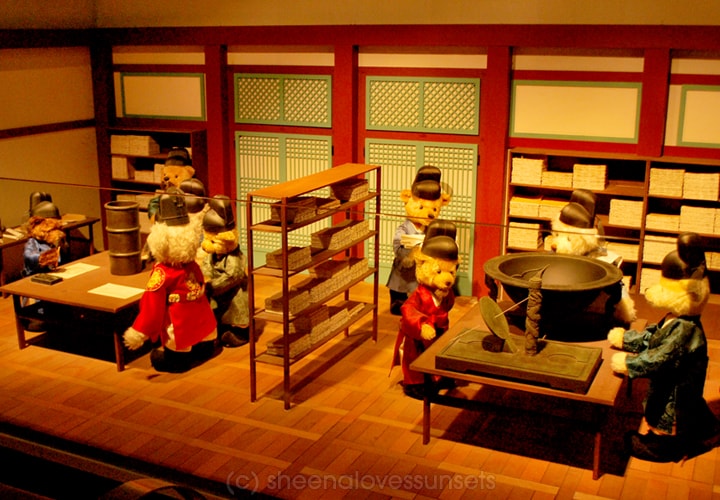 The Bear Museum takes you on a tour of Korea's history and culture. There's a palace scene with royal bears, a farm scene with peasant bears, school scene with scholar bears, polo scene (or not) with horseback riding bears and so much more.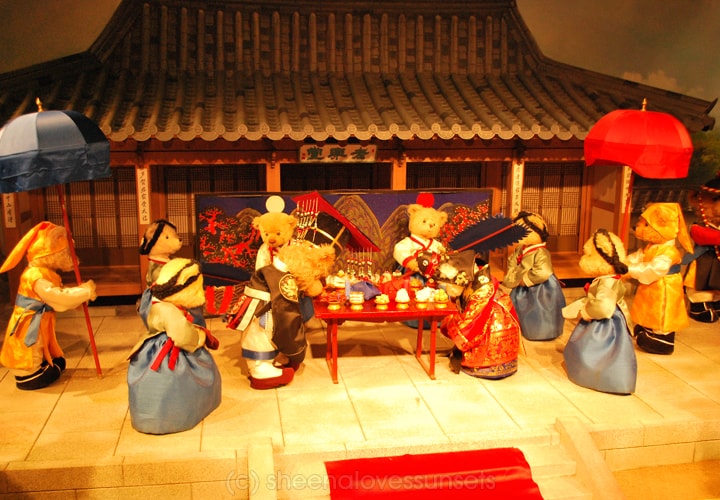 I would scream "AWWWW" and then another "AWWWW" each time we would move to the next scene. How anyone can resist bears in costume, I do not know.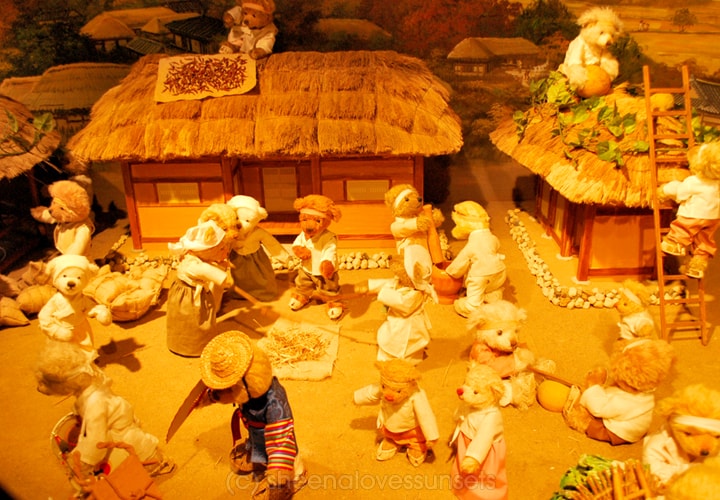 The peasant bears of which I speak about. At least, I think that's what they are.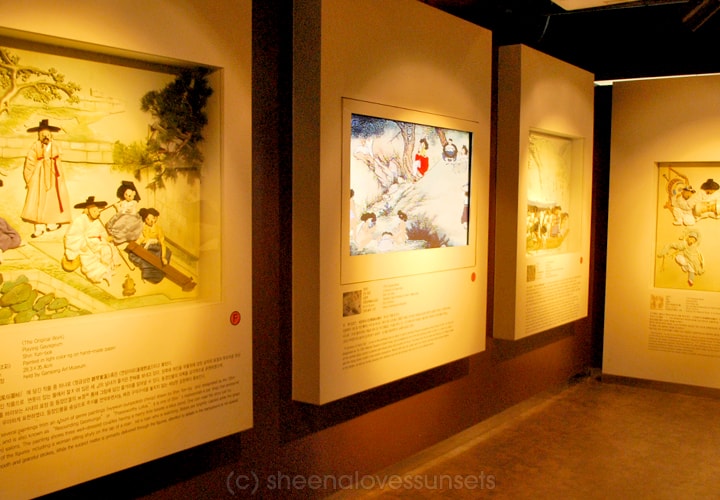 My favorite section is this one, wherein they remade ancient Korean paintings, "bear-style". The one in the middle is even shown on a screen as an animation.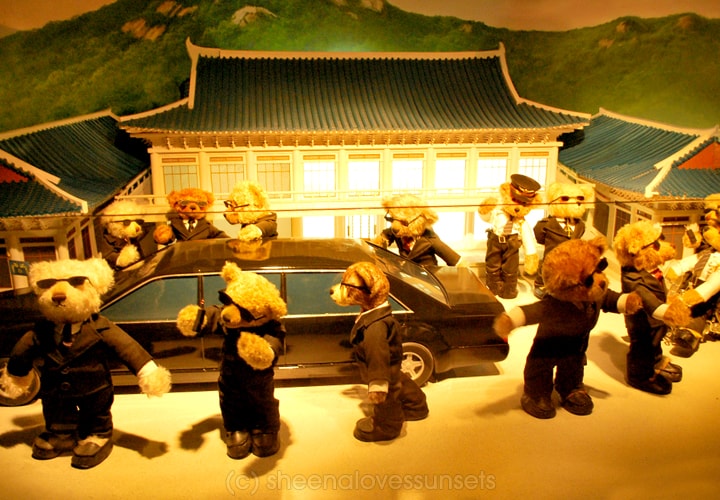 History, of course, includes modern history. Presidential bear coming through!
(AND THERE ARE POKER FACED BEARS IN SHADES. WHY SO ADORABLE. WHY.)
(NOTE: THIS POST IS ABOUT OUR EXPERIENCE LAST DECEMBER 2010.)