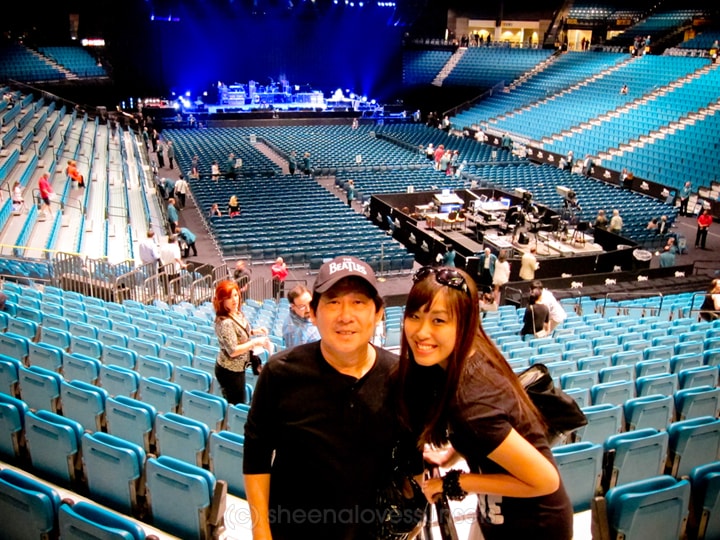 My dad is a huge Beatles fan; he would wear his favorite Beatles shirts on the weekends and my brothers and I would always hear their songs over and over again (here, there, everywhere… basically) so it was only natural that it kindda rubbed off on me too (that's why I'm filing this post under #fangirltrips!)
And because it's Father's Day, let me write about the trip I took with my parents before I got married where we watched Paul McCartney live (!), saw Sean Lennon and Yoko Ono and basically, just drowned ourselves in all things Beatles. Here are my top three favorite Beatles experiences during our Vegas trip last 2011. Happy Father's Day, Dad! Enjoy the trip down memory lane!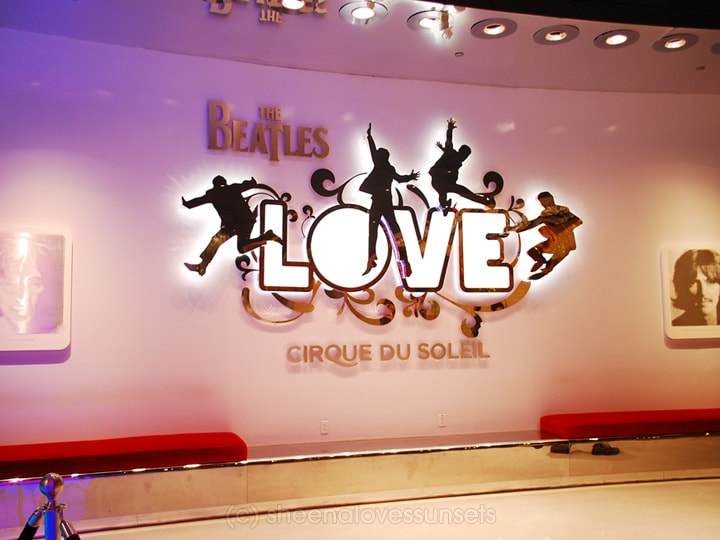 3. Watching LOVE by Cirque du Soleil
I've always loved live performances (be it a broadway musical or a theater play) but this was my first opportunity to watch a Cirque du Soleil show and it definitely turned me into a fan!
LOVE is so hard to describe; it's probably something like your most vivid dream x 100! Colorful costumes, unexpected effects, superb lighting, amazing stunts, you name it; it's pretty hard to beat! Since I've only seen 2 Cirque shows to date, I cannot compare it to their other shows, but of all the many acrobatic, stunt and performance shows I've seen all over the world, I can say that by far, this is my favorite and it's not even close to anything I've ever seen before!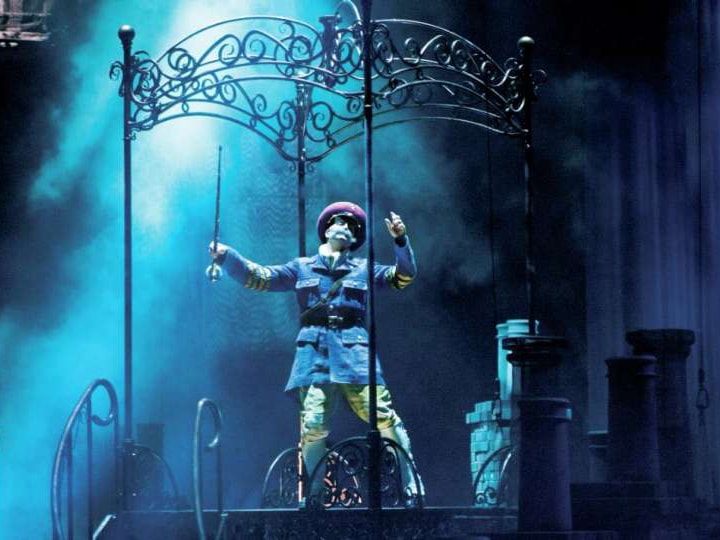 Taking photos isn't allowed during the show so I just got a photo from the official website (click photo for link) You cannot fully appreciate the show anyway with just pictures. It's something you need to experience for yourself! If you're a Beatles fan, or even if you simply appreciate their music, I highly recommend this show!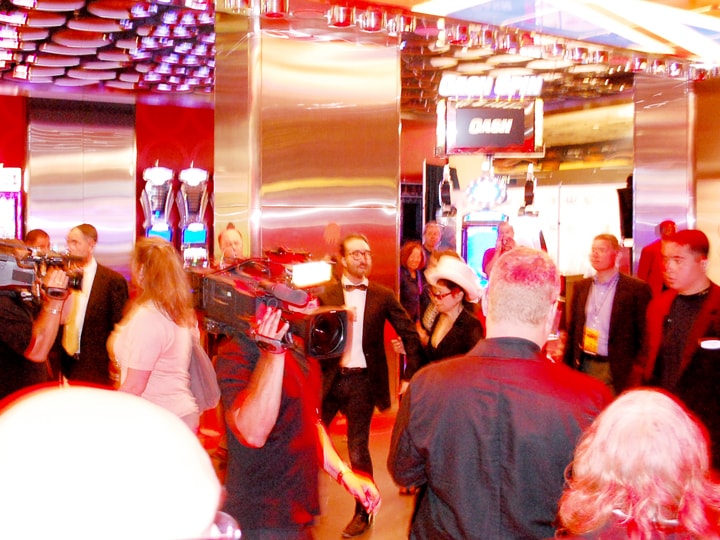 2. "Attending" the red carpet event for LOVE
Being at the right place at the right time has never been this awesome! Cirque du Soleil celebrated the 5th anniversary of its show LOVE at the Mirage last June 8, 2011 and out of coincidence (!) we were there to witness all the action!
We were walking around The Mirage at 3pm (just hotel-hopping) when we saw a short cue over here. My dad asked someone what those people were doing and we were told that there was gonna be a red carpet event at 7pm and "special guests" will be arriving. And arrive they did!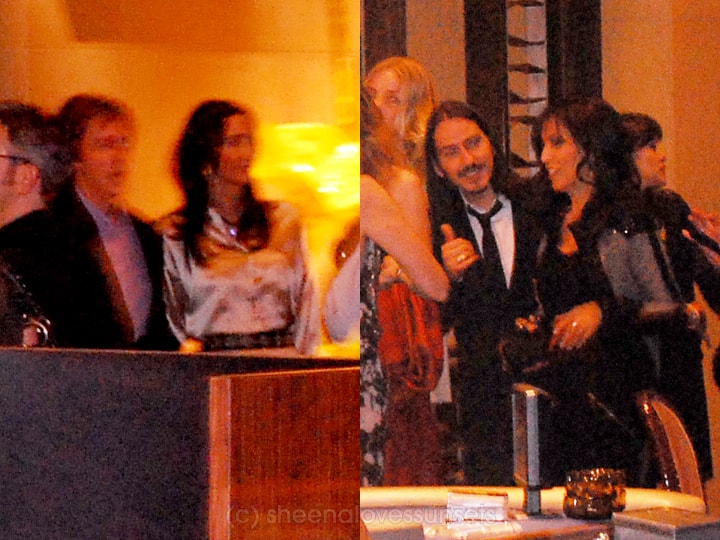 Some artists arrived but we weren't that interested about them. What got us excited was seeing the family members of The Beatles! George Harrison's wife Olivia came with their son Dhani and so did Paul McCartney with his fiancee Nancy Shevell. After that, people thought that that was that and so they started to move out, leaving some very good spots open. My dad and I quickly rushed to the other side because we were hoping to get a better view of Paul. We didn't. But to our surprise, Sean and Yoko arrived (and I got a good view of that!)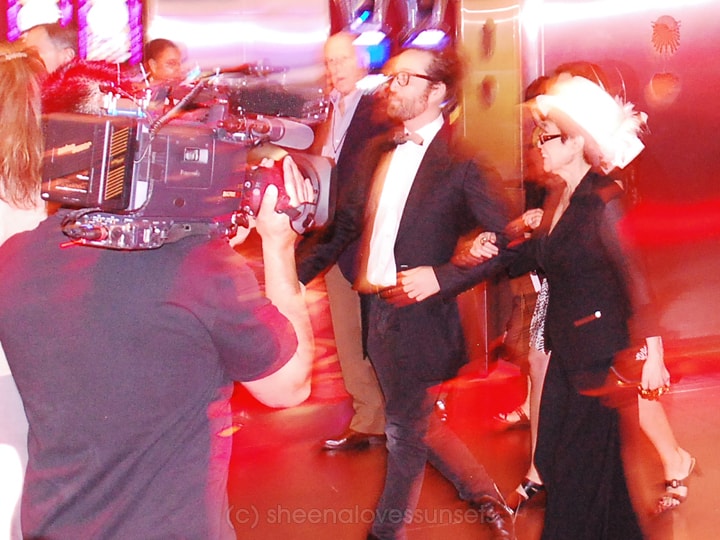 Hooray! I became an amateur paparazzi for the day!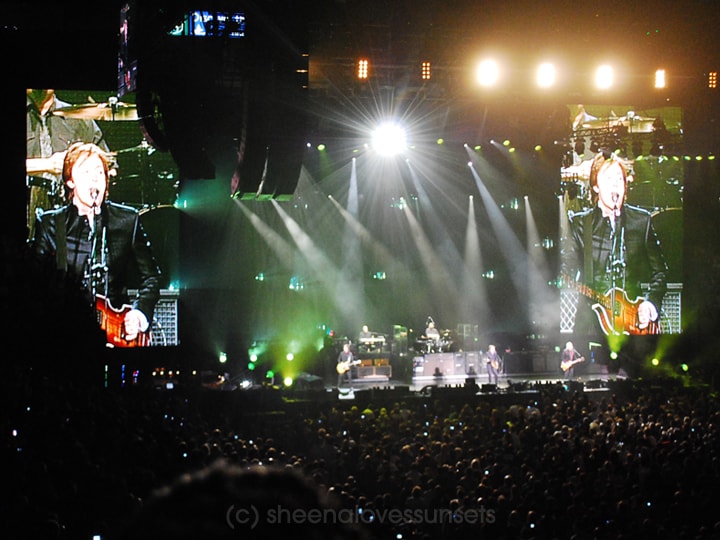 1. Watching Paul McCartney live!
Of course my number one best Beatles experience was watching an actual Beatle perform live!
When my dad found out that Paul McCartney was going on a tour, he quickly booked tickets to catch the concert in Vegas. And when I say quickly, I really mean QUICKLY. He booked three tickets (for him, me and my mom, because my brothers had other commitments) even before booking plane tickets. Yup. That's my dad!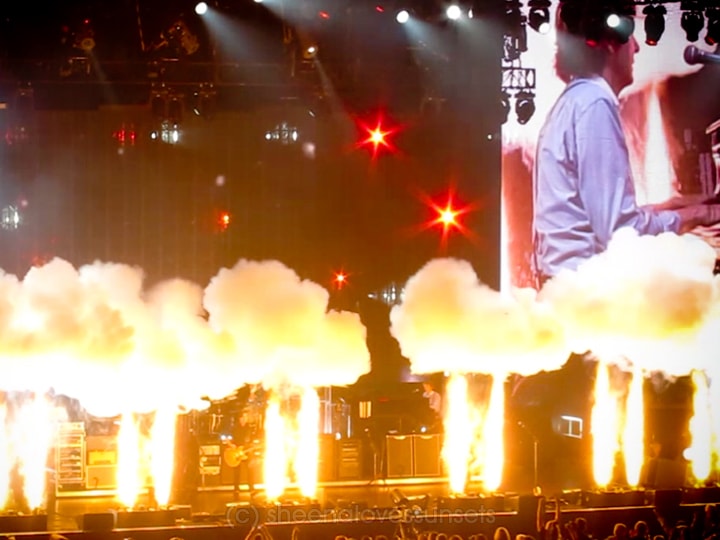 The concert was nothing short of wonderful. He sang crowd favorites such as "Hey Jude", "Ob-la-di, ob-la-da", "Back in the USSR" and "Yesterday", to name a few. According to a set list I found online, it was a total of 33 songs that night. Amazing, huh? But one of the most special parts of the concert was when Paul sang "Give Peace a Chance", a John Lennon song, and the camera panned to a shot of Sean, Yoko and Olivia singing and clapping in the audience! They were in Vegas because of the 5th Anniversary of Love (as mentioned above) so it was really just perfect timing for us to have been able to see them all together at one place!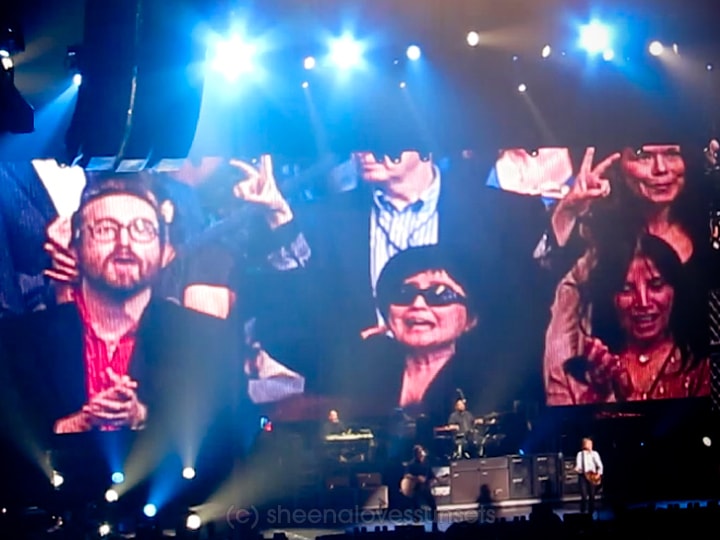 All shows in this tour were sold out so we were just really very blessed! I thank God so much for this opportunity; never in my life would I have thought that I'd be able to watch a Beatle live in concert, and yet there I was! And of course, a big thanks to my dad, because more than bringing me there, I wouldn't be a fan if he wasn't one either!
(NOTE: THIS POST IS ABOUT OUR EXPERIENCE LAST JUNE 2011.)