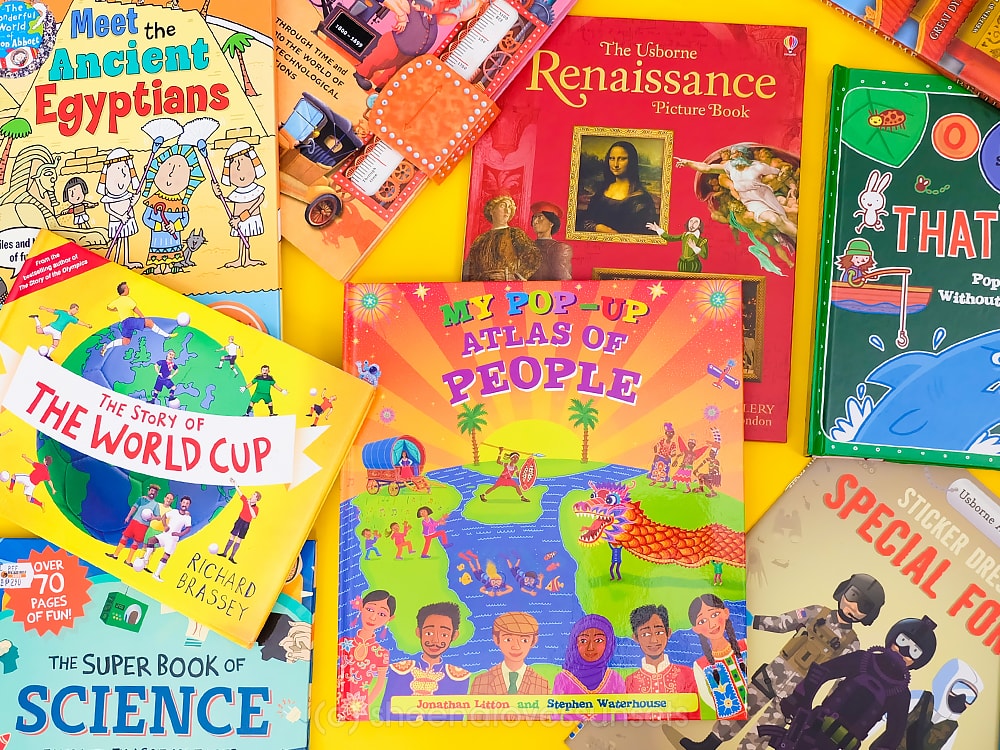 Mor told me once that because we homeschool Luke and don't spend on his tuition, I can buy all the books and learning materials that I want. I'm not so sure how he felt after seeing my haul from The Big Bad Wolf Book Sale though!
Just kidding! I didn't really go overboard… I think!
Big Bad Wolf Book Sale 2018
The Big Bad Wolf Book Sale was all the rage last month; more so, for homeschooling moms, like me! They had an amazing selection of children's books and all prices were slashed big time!
I was there on the first day and scored around 20 books! I would've gotten more but it was Chinese New Year and had to be back by lunch time so I only had 2 hours from opening time!
A week after, I went back. But this time, there were hardly any titles that interested me anymore (and things weren't as organised as the first day) so I ended up with only 3 books after. Note to self for next time: Stay the entire day on the first day!
Without further ado, here are my top 12 favorite picks from the children's section at The Big Bad Wolf Book Sale!
1. My Pop-Up Atlas of People (P350)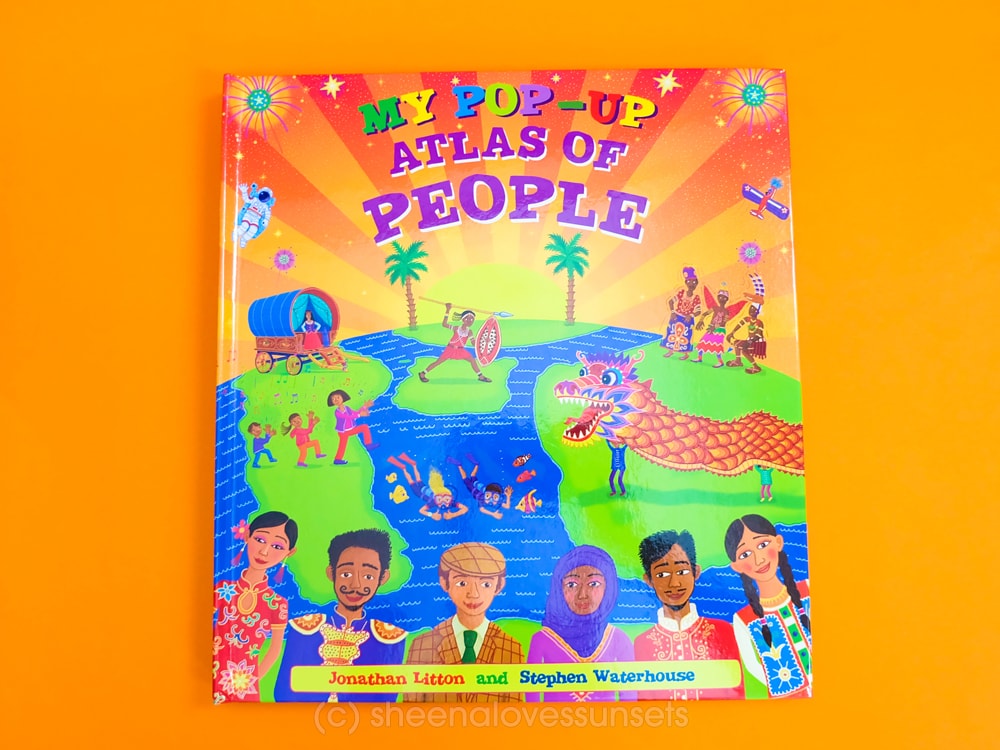 WHY I LIKE IT: There are so many beautiful atlases at the sale and I wasn't planning on buying any because I already have a lot at home. I had to make an exception for this one though because it was just so different!
Instead of maps about the different countries with corresponding details about each place, this book focuses on the PEOPLE and gives information about the different cultures around the world!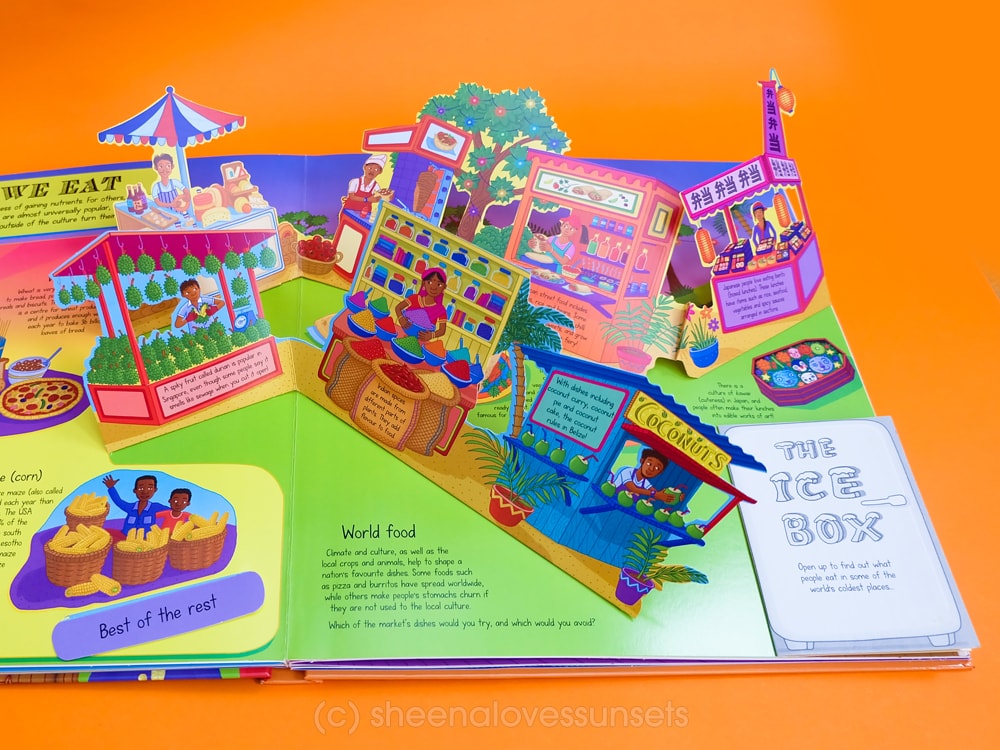 WHAT'S UNIQUE: Aside from the fact that it's a beautiful pop-up book with gorgeous illustrations and easy to read descriptions, the book does an amazing job in showing the diversity of people in this world. And I'm not talking about the cliche differences often mentioned in kids' books!
They discuss topics such as where people live (even covering slums and common houses) and the different occupations people have around the world (like domestic workers and different kinds of farmers) When talking about rites and rituals, they cover how people celebrate births, weddings and deaths in different cultures.
I was actually pleasantly surprised to find that at the page covering festivals, there's a section on the North Korean mass games! (You might remember me saying that North Korea is one of my dream destinations haha!)
I highly recommend this book and I'm very interested to see the other books from this series!
2. Press Out & Play: Knight's Castle (P120)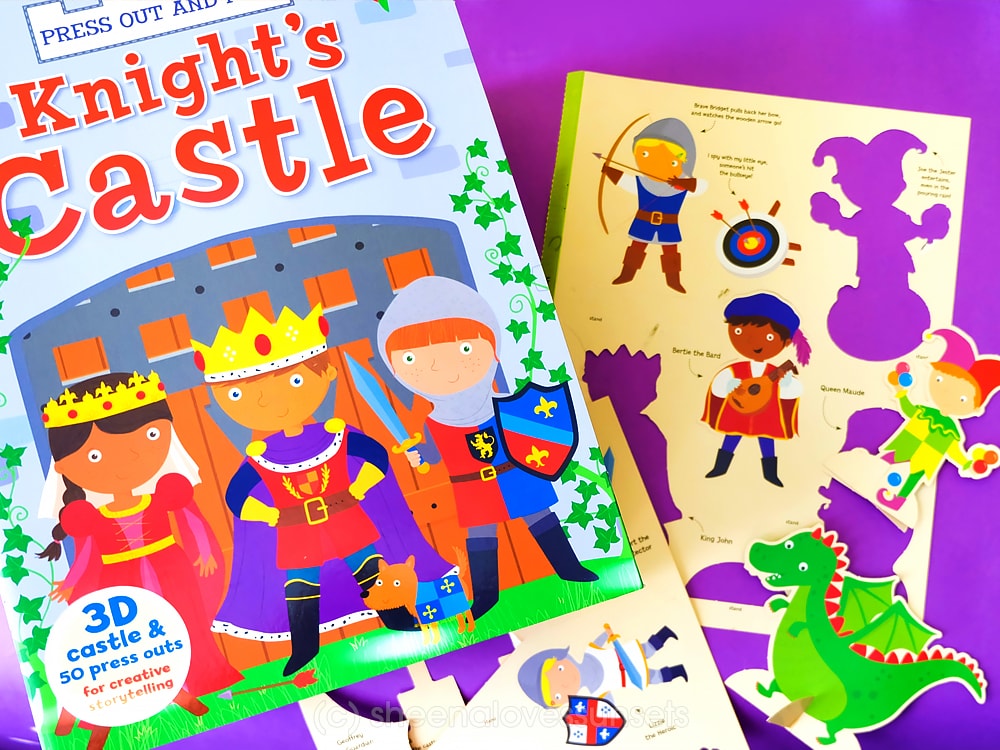 WHY I LIKE IT: Easily one of my best P120 purchases! It's a book where you can press out the characters and use them as pieces for your 3D castle (made from the cover of the book!) It's like we magically bought a new playset!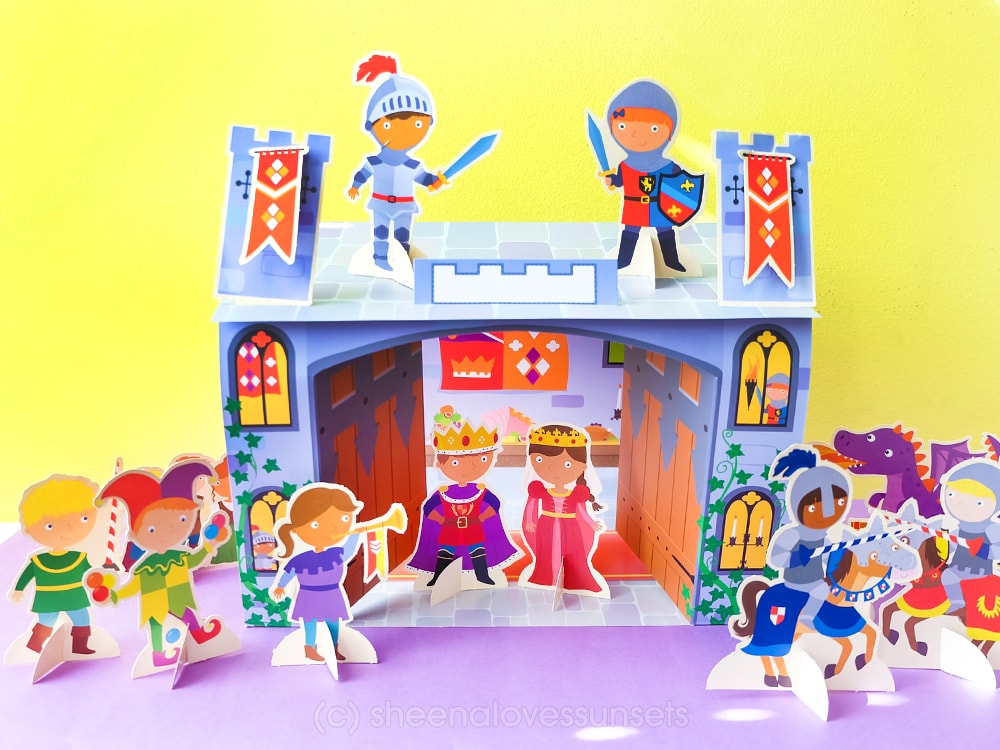 WHAT'S UNIQUE: There were quite a few press-out books available at The Big Bad Wolf Book Sale but I ended up choosing this because I thought it was a great way to introduce Luke to medieval history. The book featured different characters in different medieval roles like a herald, jester, knight and more!
3. Renaissance Picture Book (P230)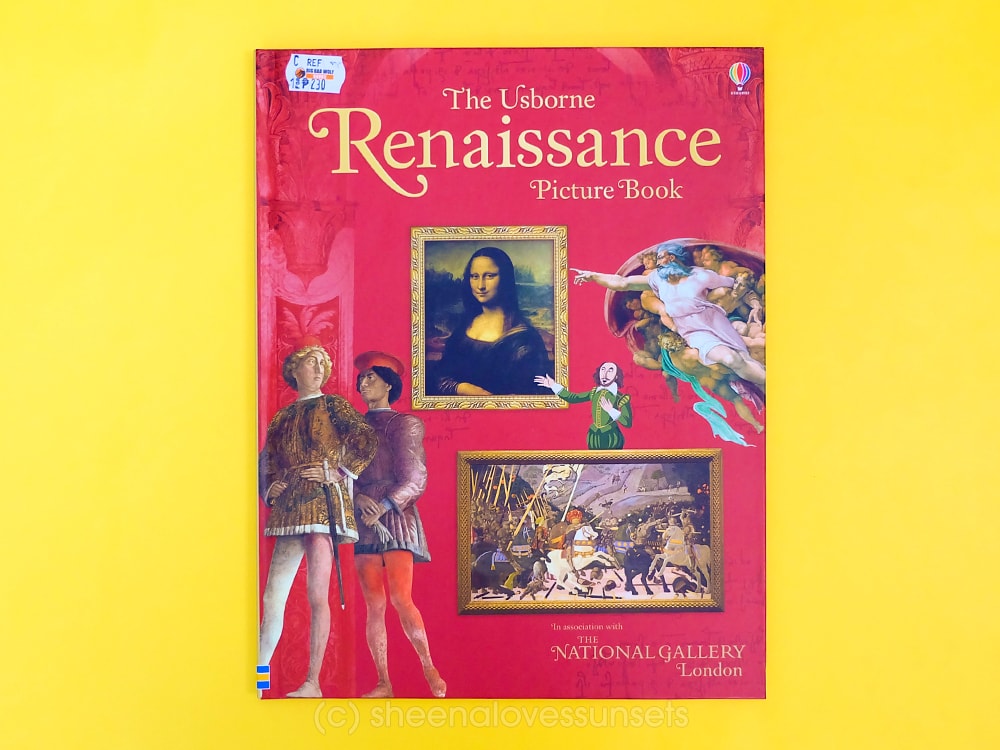 WHY I LIKE IT: I know this is still too advanced for Luke but the book is a great introduction to the Rennaisance period. And because it's picture heavy, it's great for keeping kids attentive! It was also made in association with THE National Gallery in London and I think that was pretty much the reason I was sold in an instant.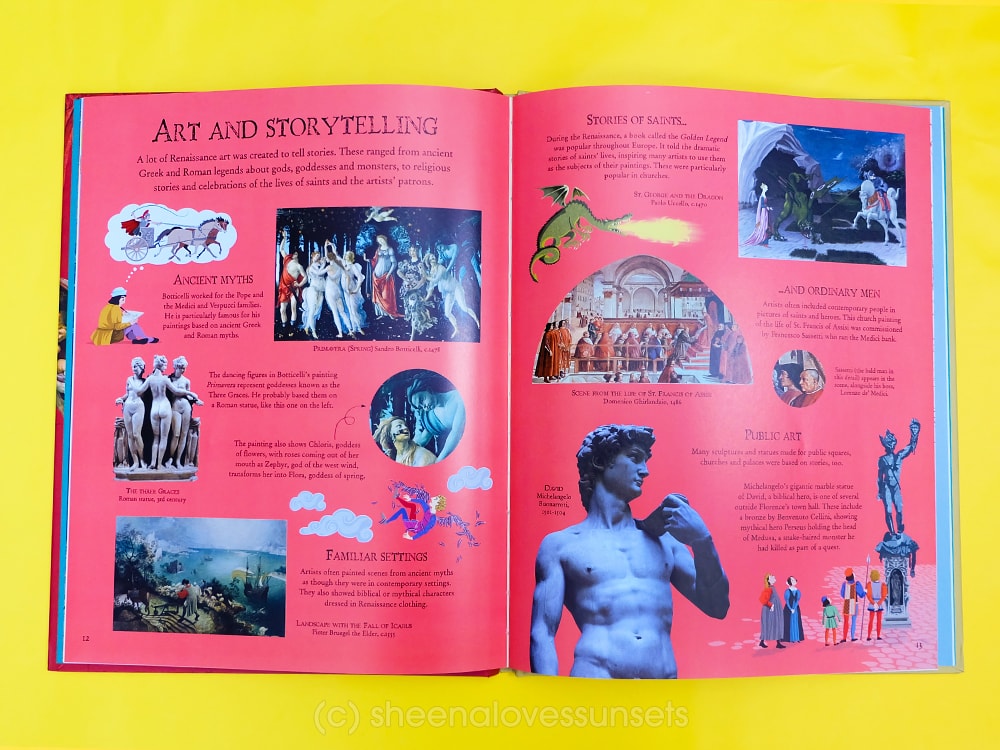 WHAT'S UNIQUE: The book is divided into categories. Two sections I particularly found interesting was called "An Artist's Craft" and "Patronage." They go into detail talking about it and I think that's great because those are topics that you don't to read about often, especially in children's books. I personally learned a lot from it.
4. That's Life! Pop-Up Biology (P390)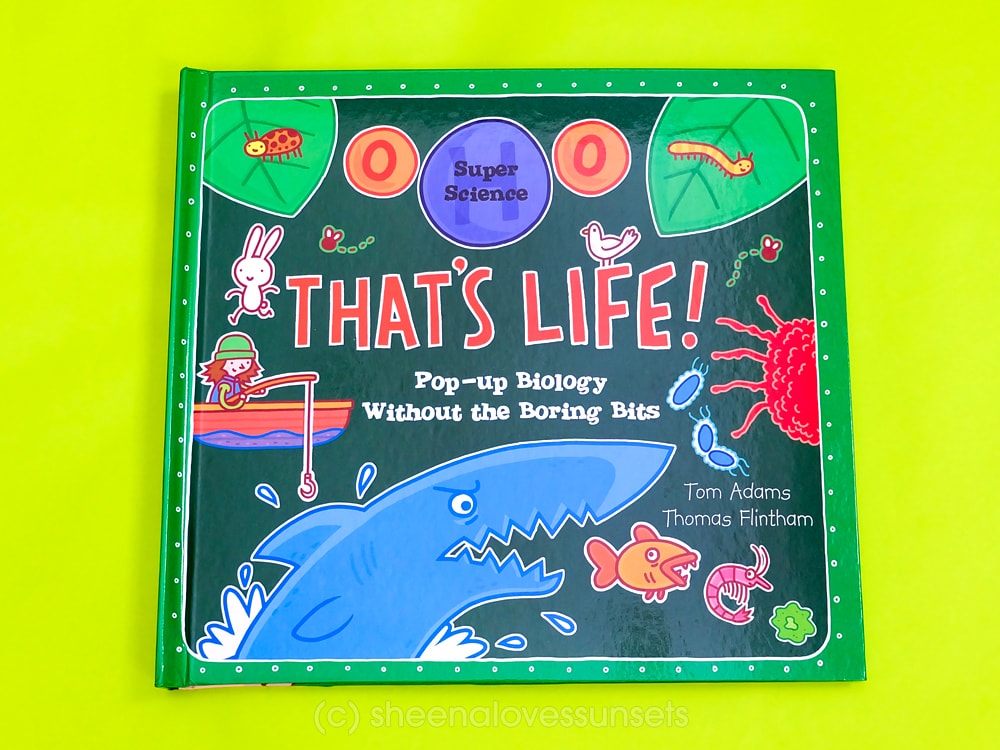 WHY I LIKE IT: I noticed that I would get a lot of history and geography books because those are personally what interests me (haha) so I decided to get this book to add to his (still relatively small) collection of Science books!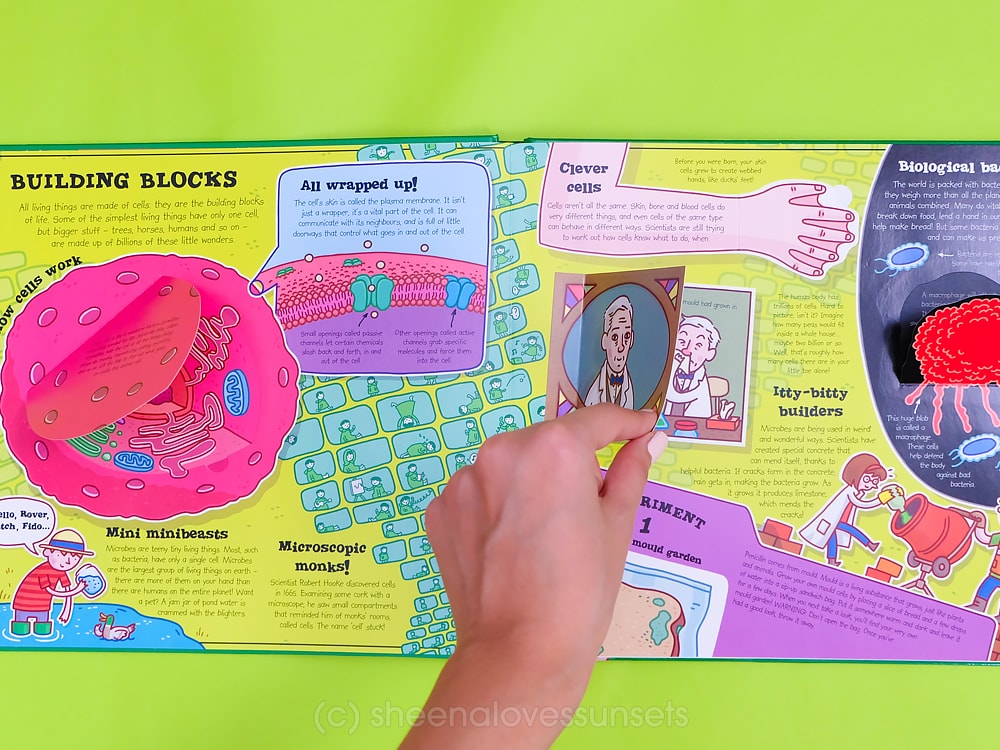 WHAT'S UNIQUE: "That's Life" is a meaty, interactive book, which makes biology easy to understand for kids. By meaty, I mean that it's jampacked with facts and relevant information. By interactive, I mean that it's not just a pop-up; there are also lift-the-flaps and wheel-like contraptions! What's not to love?
5. Time Traveler Inventions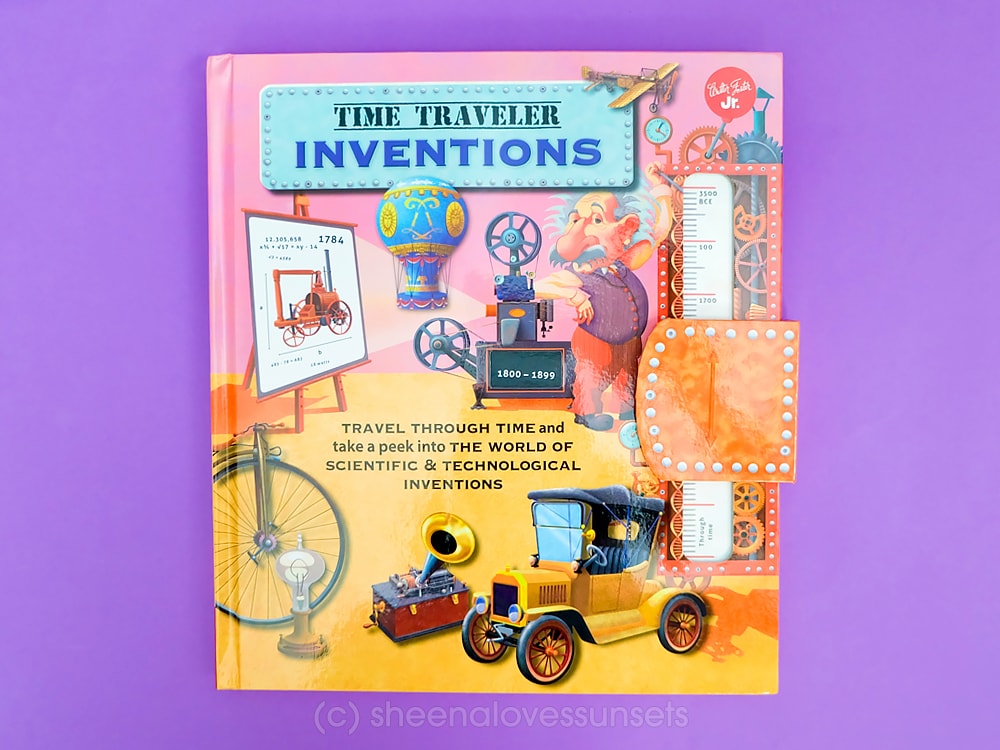 WHY I LIKE IT: I love that this book discusses different inventions from different periods in history. I think that studying the different inventions and discoveries made is a great way to learn about the different time periods.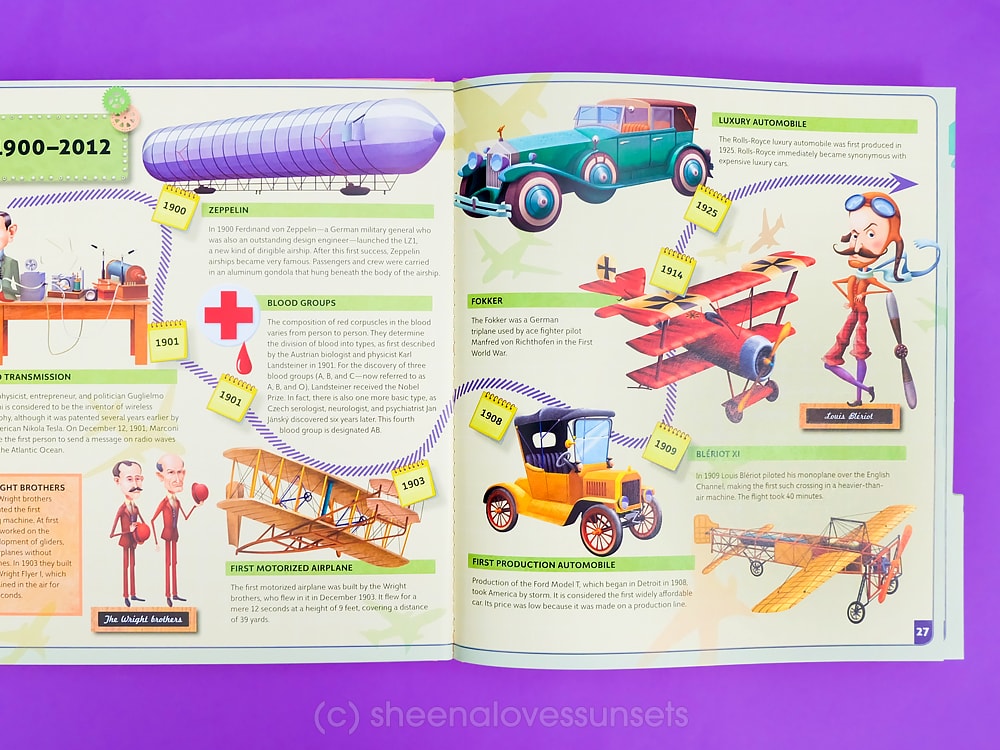 WHAT'S UNIQUE: Aside from the fact that it's beautifully illustrated (which is a big, big plus already for me,) the most unique thing about this book is that you can use the tab in the cover to choose your "time period" and when you open the book, it will open on that specific part! I'm sorry, it's hard to explain in words!
6. Animal Science Series (P120 each)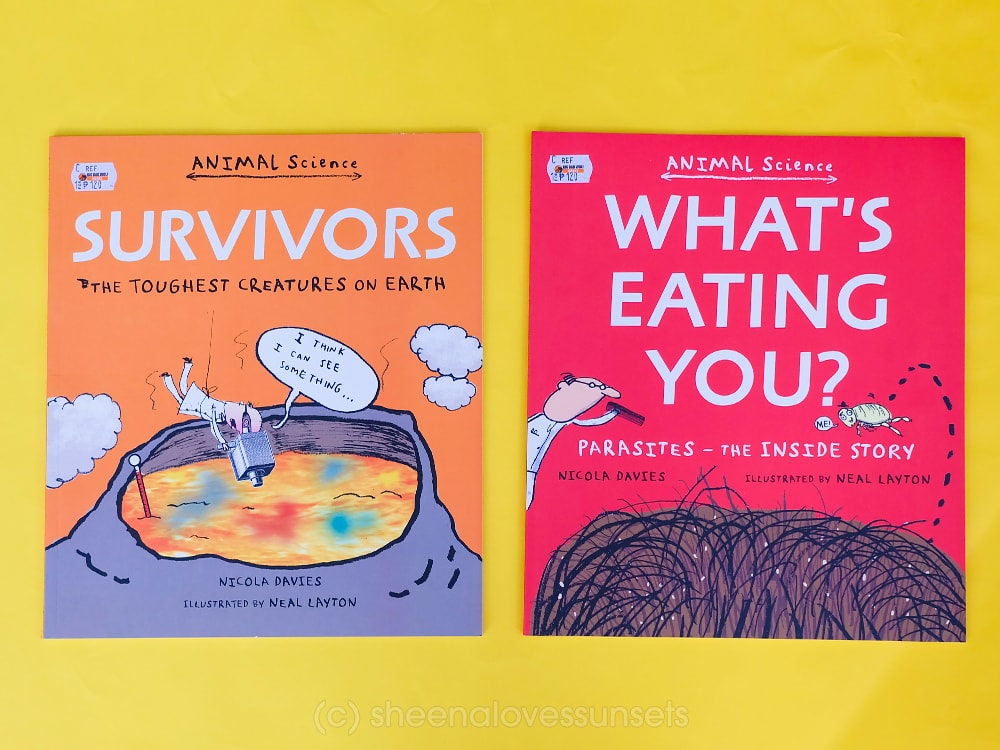 WHY I LIKE IT: Another science book that I got because it covers topics that are not usually tackled in children's books and I like that!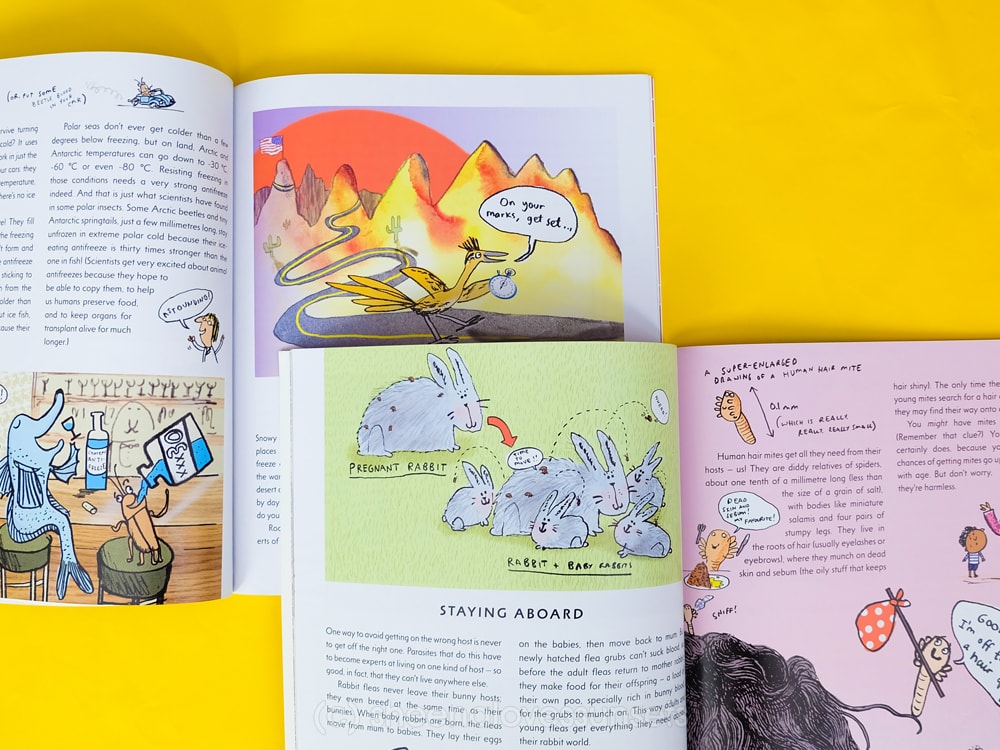 WHAT'S UNIQUE: Geared also for older kids, the topics are discussed in simple terms that kids can easily understand. Not to mention the cute illustrations and comic-style artworks!
7. The Super Book of Science (P290)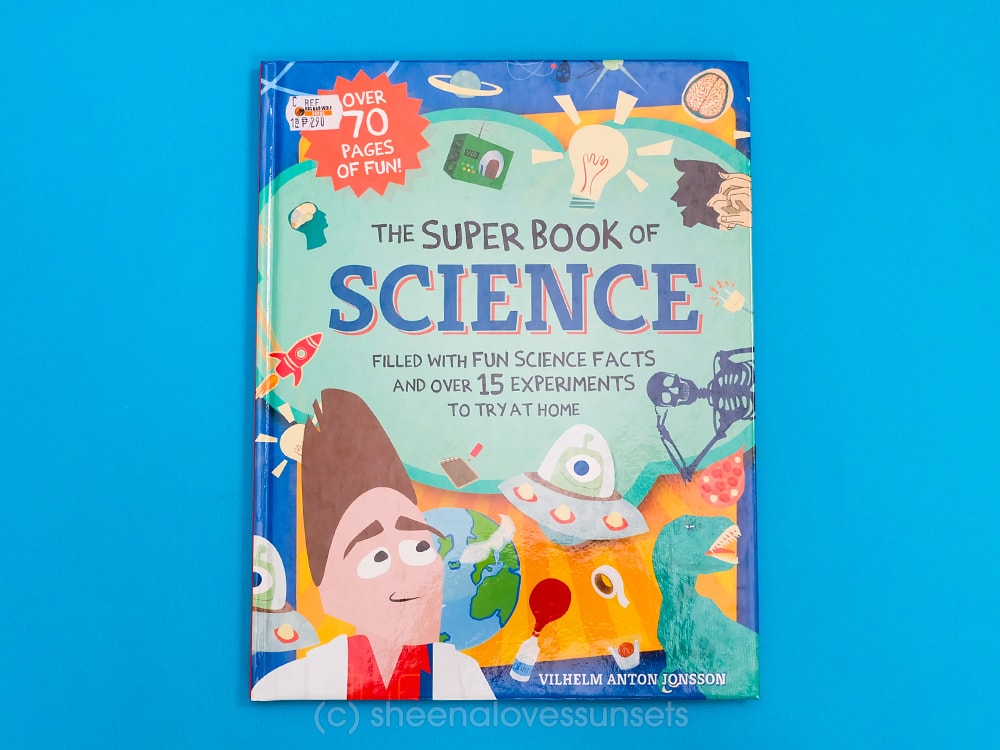 WHY I LIKE IT: The book is filled with many different experiments you can do at home! Perfect for homeschooling!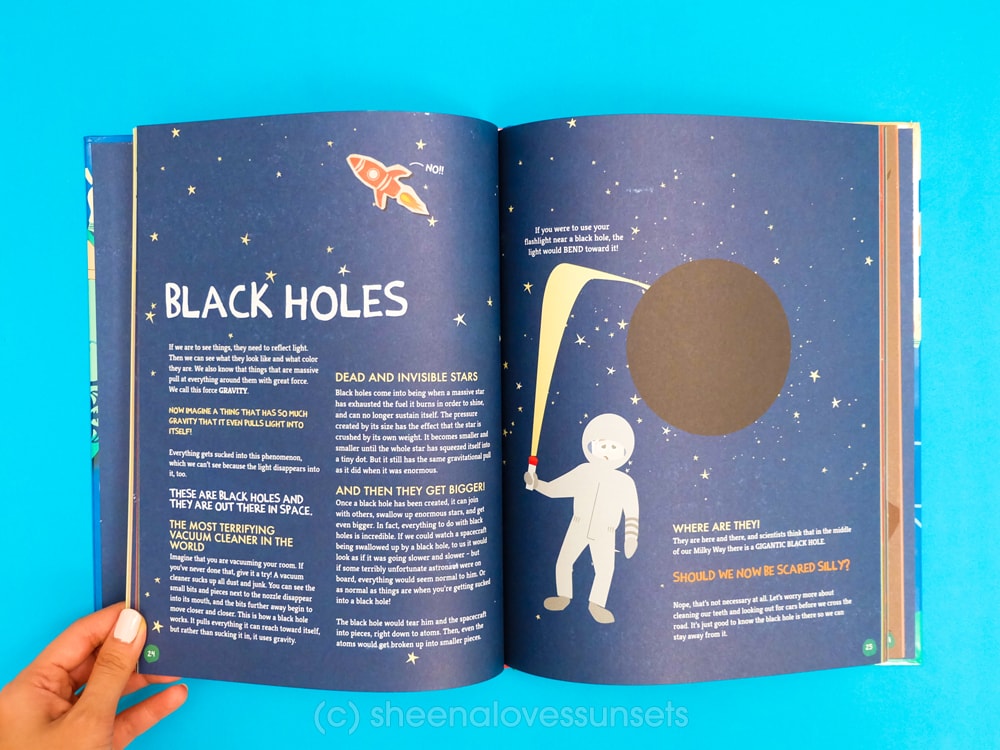 WHAT'S UNIQUE: Again, like the previous books, I love that they tackle more than just the basic topics. I really believe that kids are capable of learning difficult concepts as long as it is presented to them in a way that's easy to understand and I believe that this books does a good job with that.
8. Meet the Incredible Romans + Ancient Egyptians (P190 each)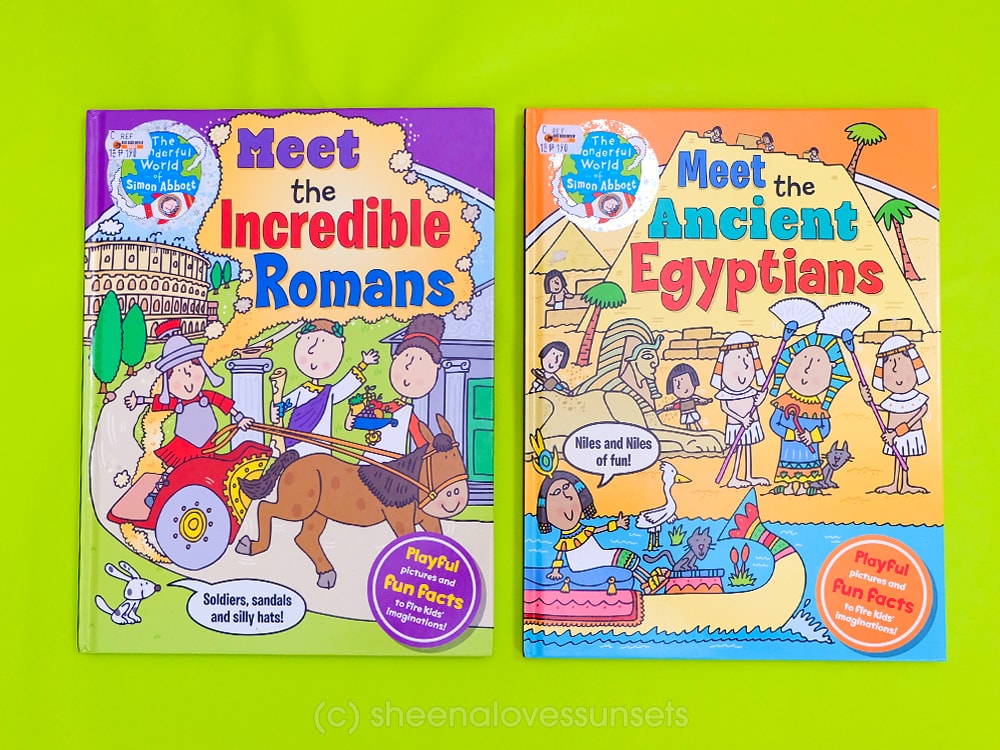 WHY I LIKE IT: This is such a fun book. I'm now a fan of the Simon Abbott series! I've read how there are some parents and teachers who prefer NOT to use cartoony books and though I respect their sentiments, I don't follow that rule! Luke LOVES this one (particularly the Egyptian one) and if it gets him interested in the topic, then I'm all for it!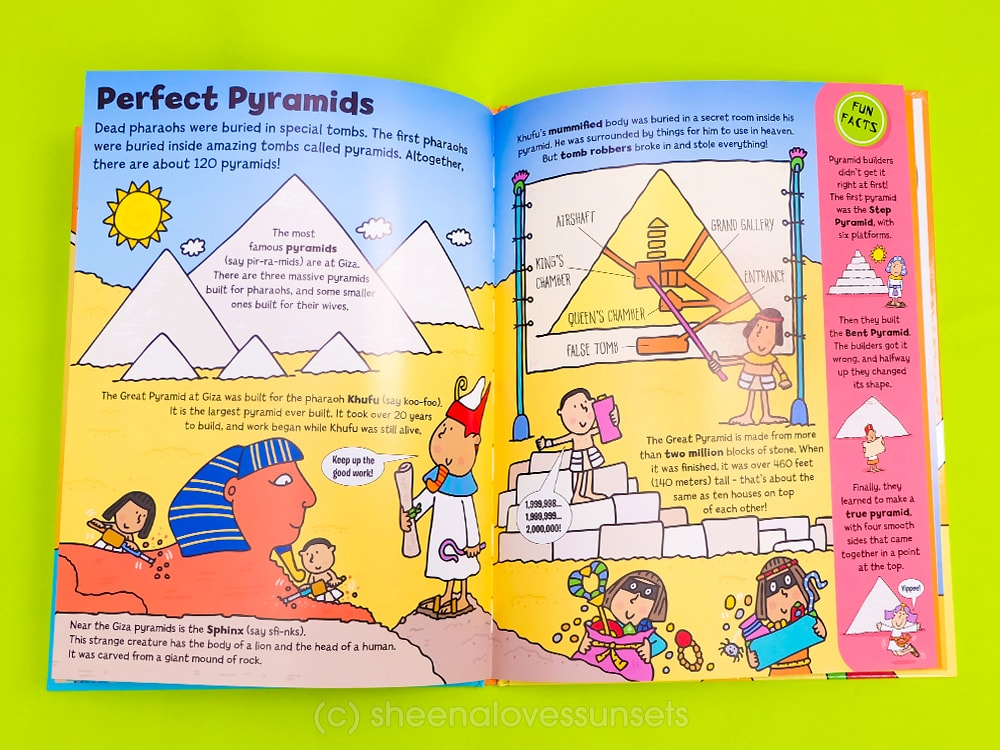 WHAT'S UNIQUE: It has cute illustrations, simple explanations and even some pronunciation guides for the kids! Will keep kids entertained. Mine was!
9. Pompeii Sticker Book (P160)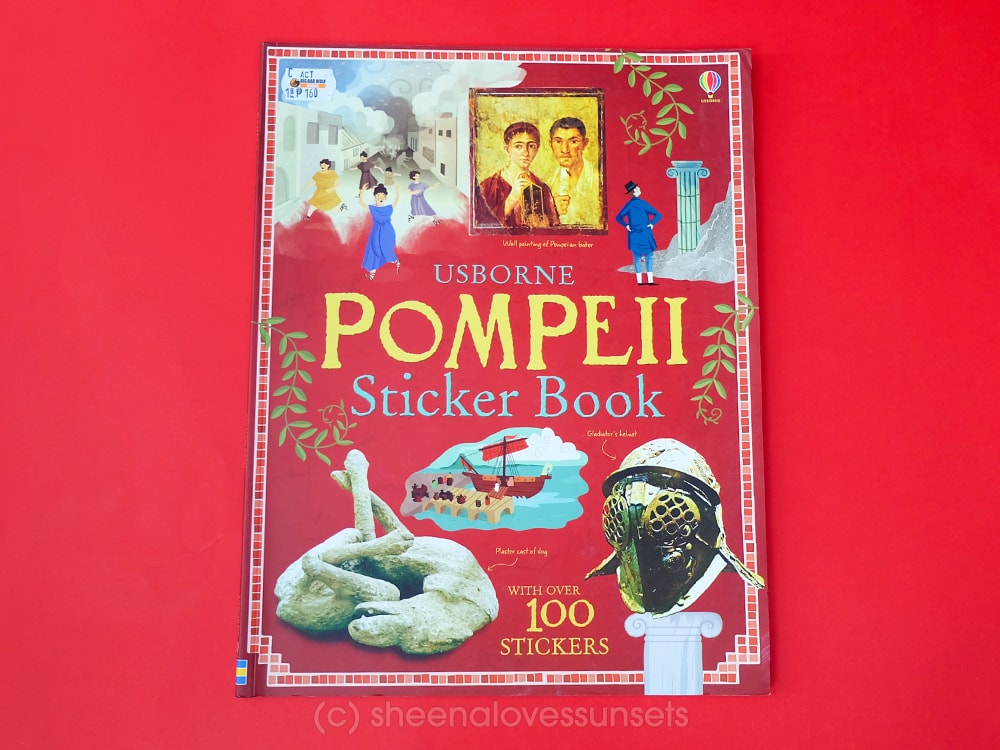 WHY I LIKE IT: Okay, this book is one of those books that I bought sort of for myself… haha! I've been fascinated on Pompeii after hearing about it from my sister-in-law and then watching that episode on Doctor Who! So I wanna teach Luke about it also one day (maybe even when we get to visit the actual site someday!)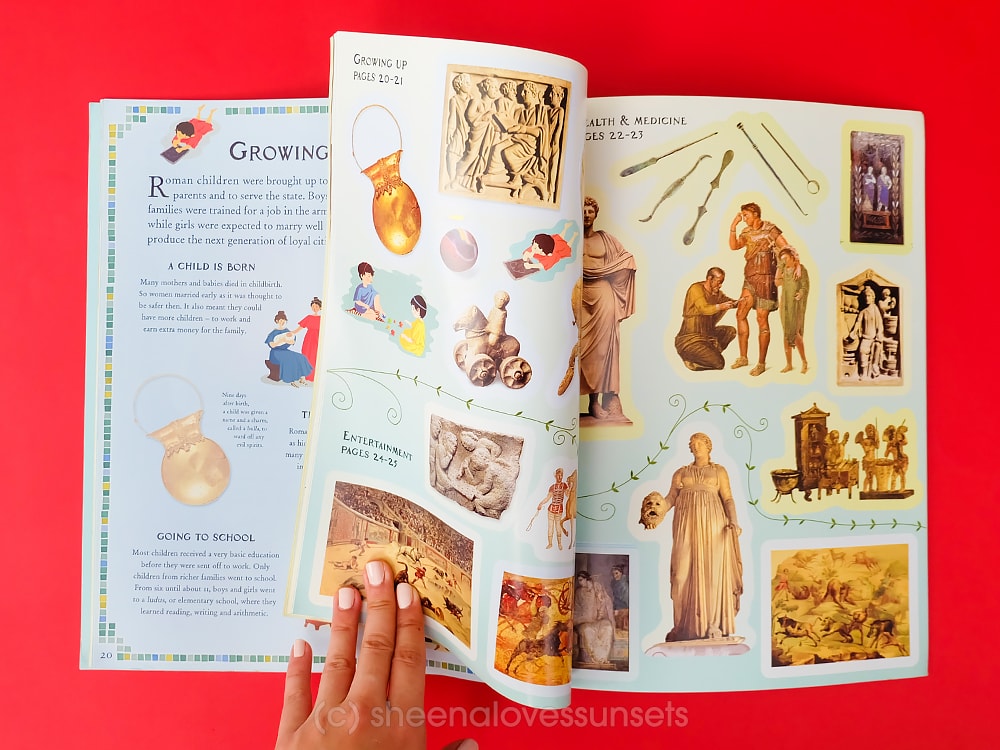 WHAT'S UNIQUE: I find the topic in itself already SO unique because how many kids books are there about Pompeii?! But it's also a cute sticker book which I'm sure kids will enjoy.
10. The Busy Body Book (P160)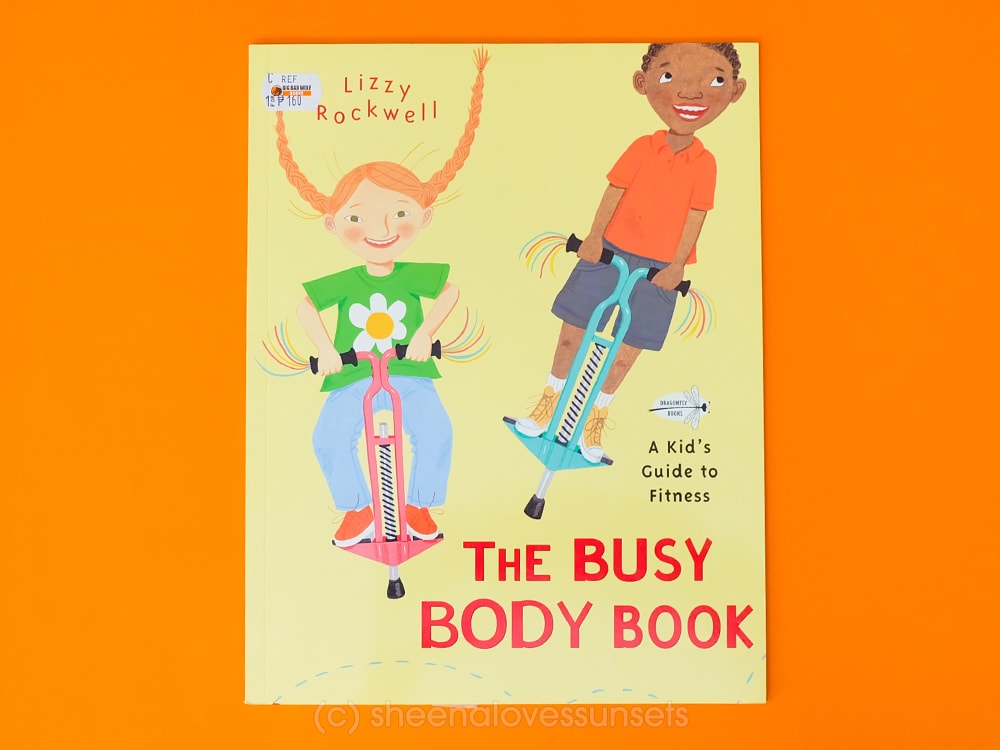 WHY I LIKE IT: Another book that I would consider "something different" for our library. This time it's about physical fitness! The book covers a wide range of ways to be active and not just the usual run, jump and play! There are illustrations of kids doing things like hiking, weightlifting, cheer dancing, gardening and more.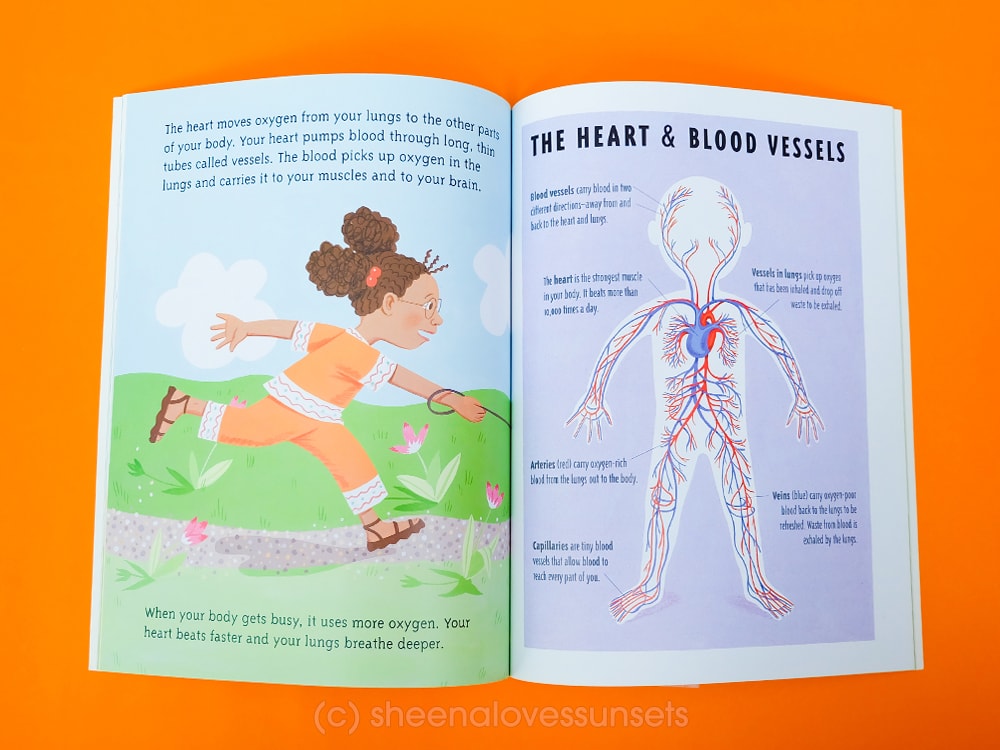 WHAT'S UNIQUE: It encourages kids to be active while at the same time,  teaching them about the way their body works!
11. Usborne Activities: Special Forces Sticker Book (P160)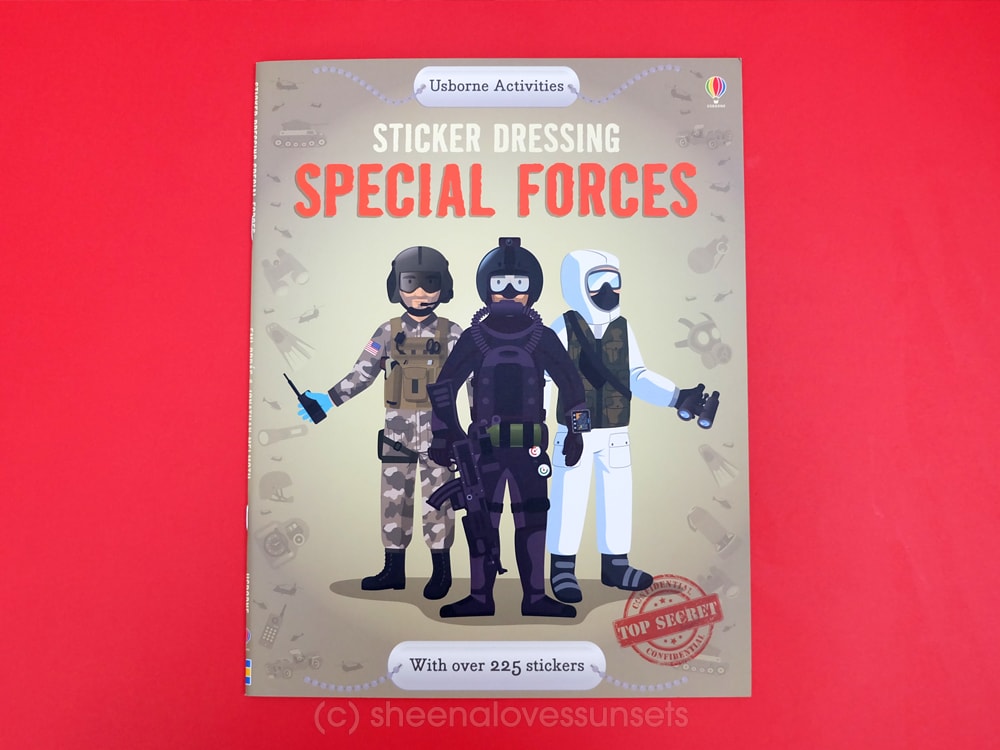 WHY I LIKE IT: Got it because we don't have a book that covers this topic yet! It's also very interesting for boys and Luke was begging me to open this book already for him to read (but I think it was more because of the stickers…) I was hoping to keep it for little longer until he's a little older so that he appreciates all the information more. Haha.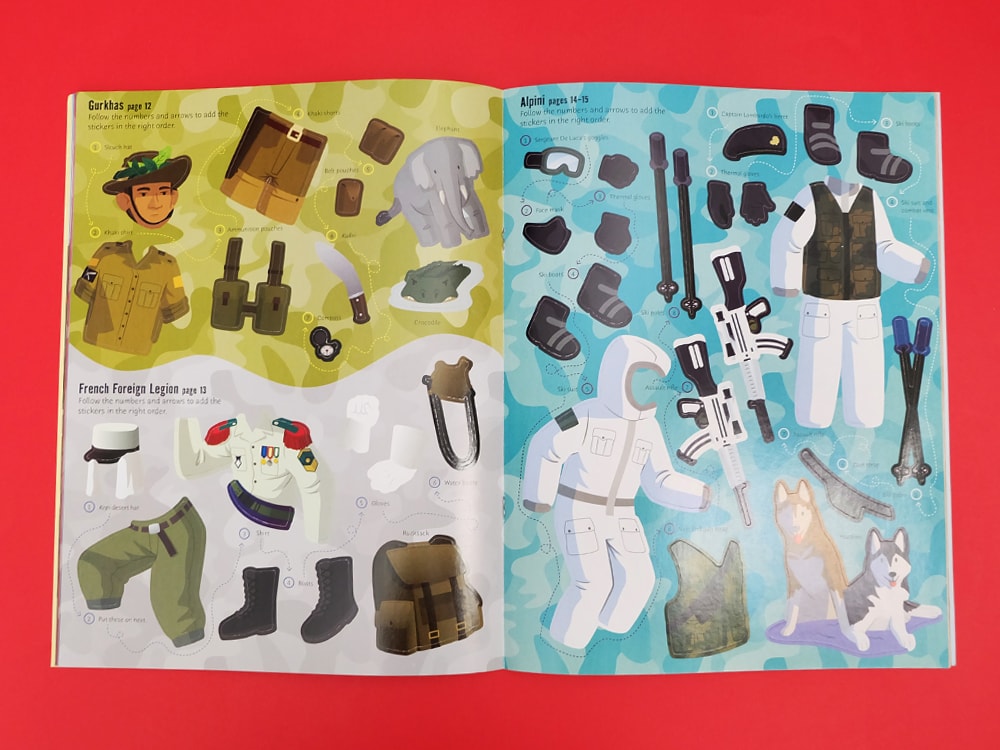 WHAT'S UNIQUE: Dress-up stickers! I think it's such a smart way to teach kids about this topic. Why do they need to wear certain types of clothing? What is the purpose of each article? You can have wonderful discussions about it as you stick the stickers on the proper soldier!
12. Pixar Crafts (P160)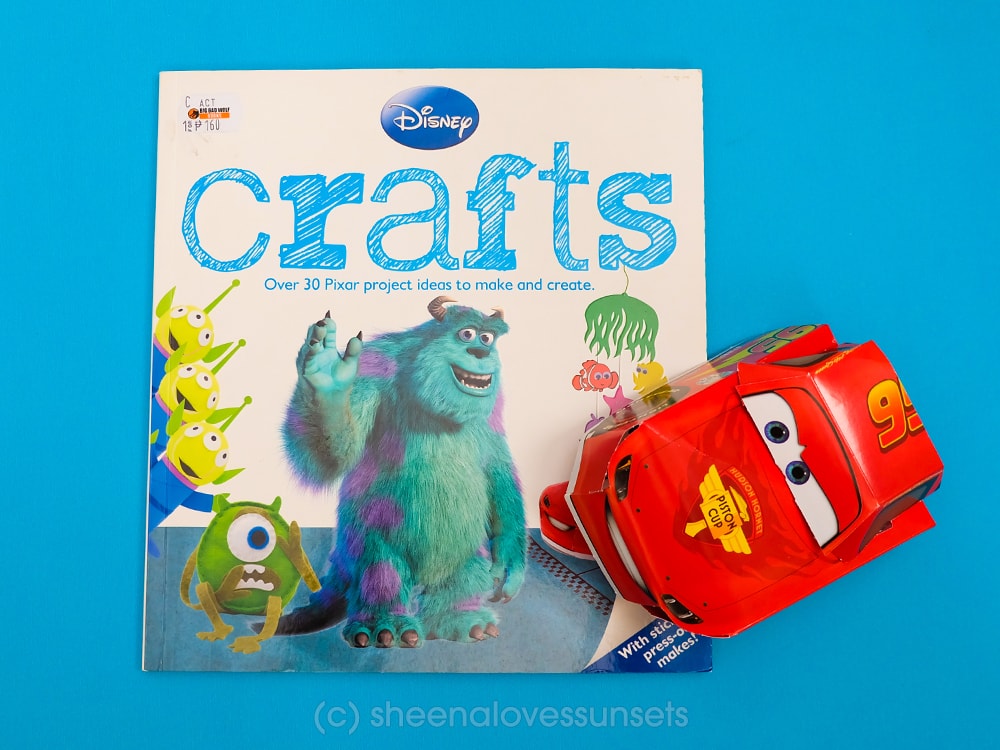 WHY I LIKE IT: And the last book on the list is NOT a book that I chose but is in fact, the ONLY book that Luke chose during our visit! I have learned to love this book though because not only is it just P160 (good choice, Luke!) but most of the crafts are actually easy to make and pretty darn cute!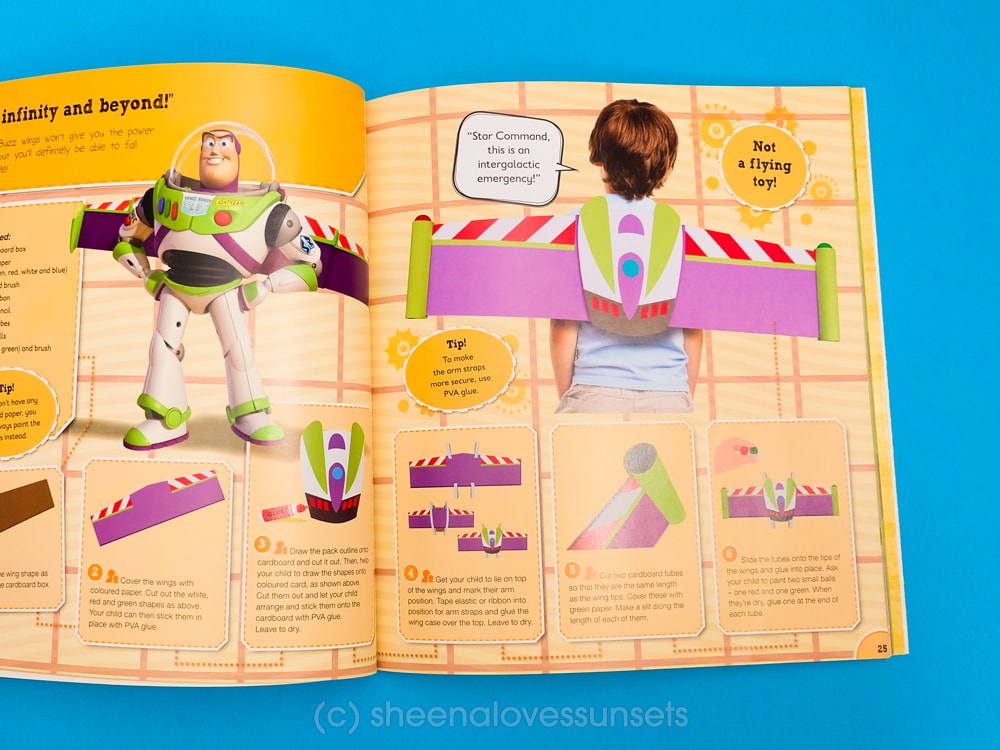 WHAT'S UNIQUE: If your son's a Pixar fan like mine is, he'll enjoy making different crafts of his favorite characters! They feature a wide range, from Lightning McQueen to Buzz and even to Wall-E. I'm actually excited to make this Buzz wings for him! I'm sure it's gonna be adorable.
—
The Big Bad Wolf Book Sale happened last February 16-25, 2018 at The World Trade Center for the first time in the Philippines. It ran for 24-hours and all books were at 60-80% off from their original retain prices! I can't wait for the next one!