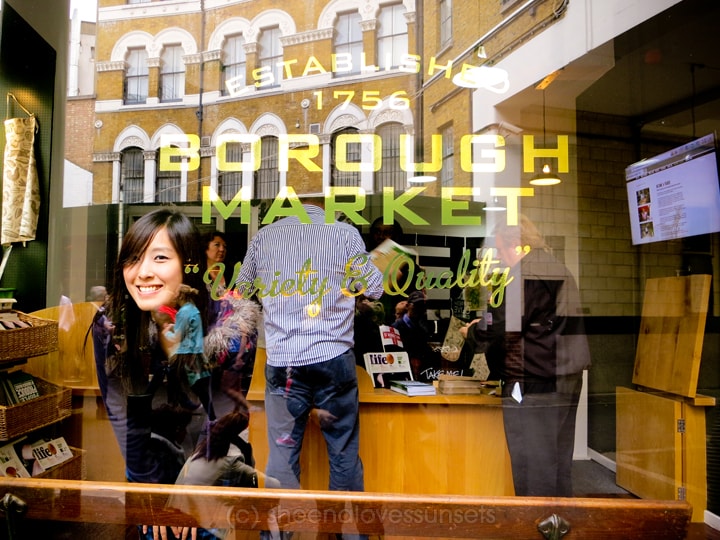 First, a disclaimer. I am honestly the worst food critic; I'm not picky with food at all! I know when I really like something but everything else, you'll most probably hear me saying "it was alright!" I cannot tell if it lacks a bit of salt or if it's too overdone. I just stuff everything in my face.
I am the complete opposite of my best friend who is a foodie (Hi, Lor!) I saw photos from her recent trip and around 90% of the shots were of food. My set of London photos had less than 5%. Haha!
So I'll spare you my try-hard foodie comments and instead I'll just let you enjoy the photos (with only a little bit of commentary!)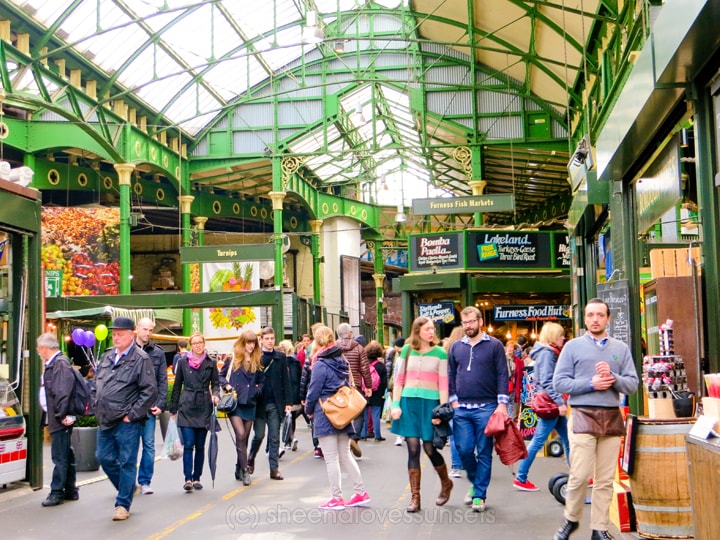 Borough Market is a famous food market in Central London. My husband knows how to enjoy good food so when he heard about Borough Market, it was one of the places he was looking forward to visit during our trip.
So we stopped by one Saturday morning with empty stomachs and excited hearts.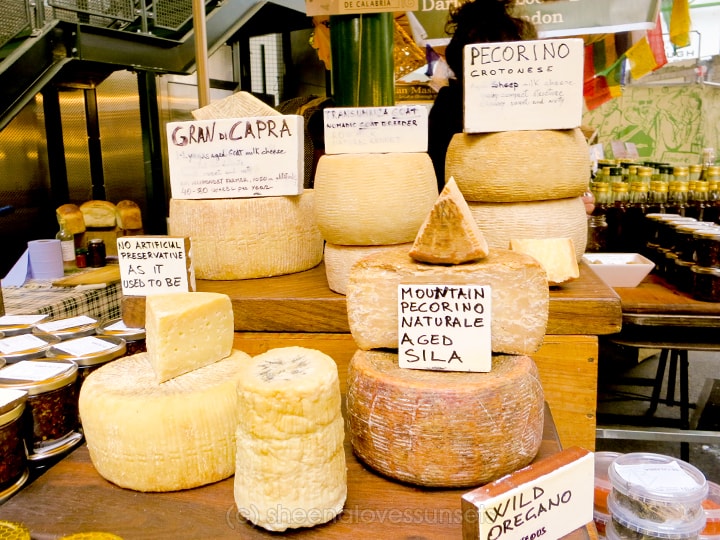 You'll find all kinds of cheeses, paellas of all sorts and every kind of fresh drink imaginable. We wanted to try everything and we kindda did! Thank you God for free tastes!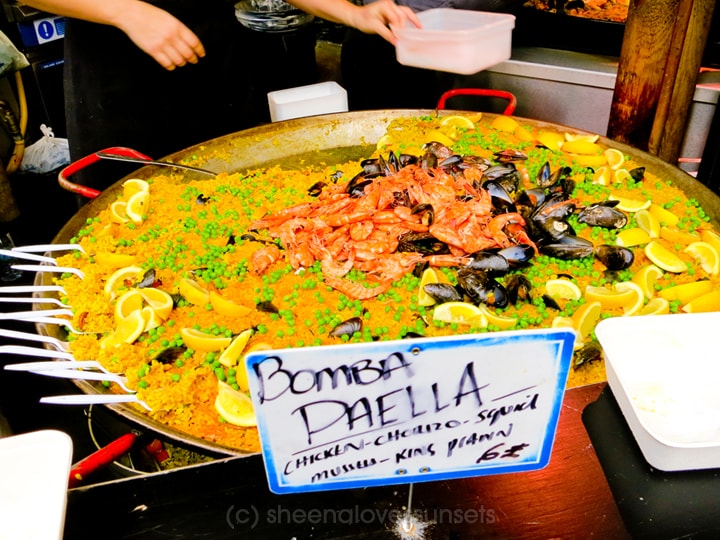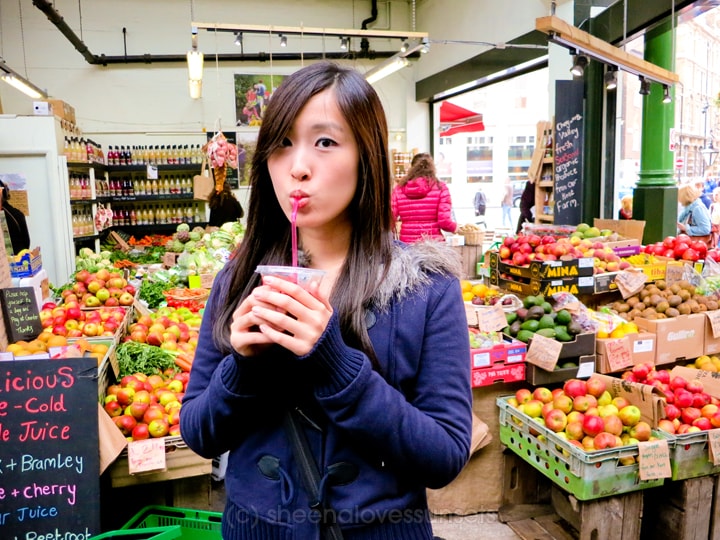 At home, we drink fresh shakes every morning. When we travel, it's hard to sustain that (who am I kidding, we don't drink fresh shakes at all when we travel!! Haha!) so we grabbed the chance here and bought fresh green juices to make ourselves feel less guilty for eating everything else.
I don't remember anymore if the drinks were good or not, but I do remember that the person selling was a bit grumpy. Hmph.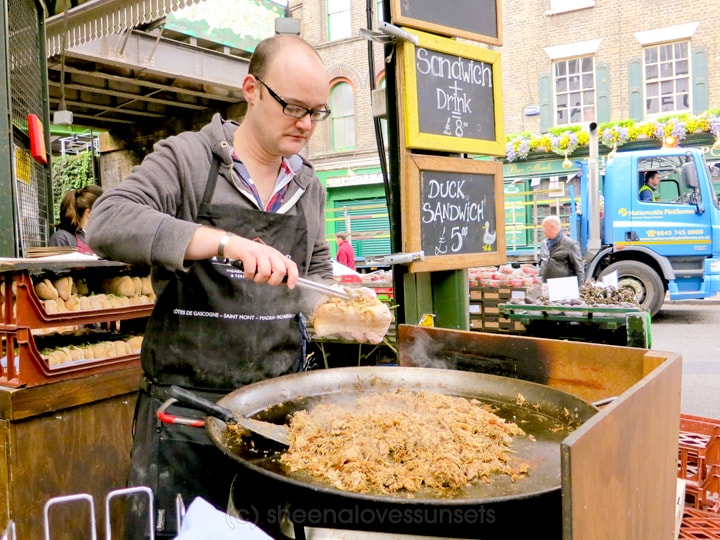 After researching on various food blogs (gasp, unfamiliar territory!), one of the treats that I was excited to try was the Duck Confit Sandwich from Le Marché du Quartier. I love duck (foie gras come to me…), so this sounded heavenly. I am happy to report that it didn't disappoint!
The smell of steaming shredded duck beckoned me… mmm…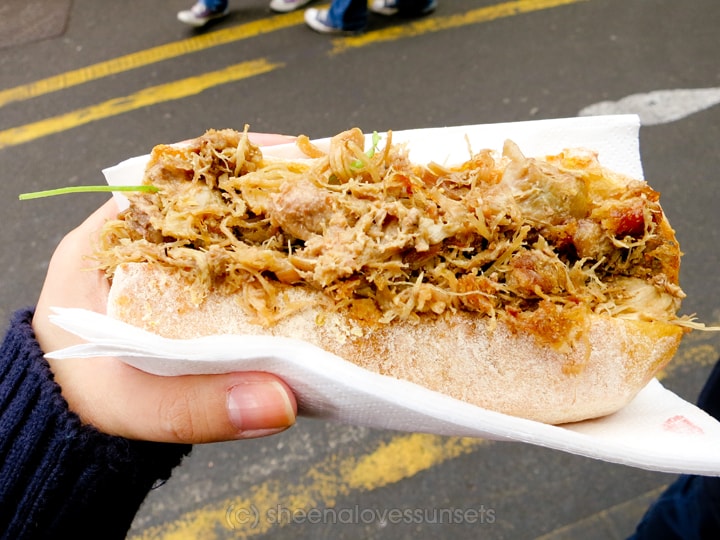 5 pounds (money) bye bye. 5 pounds (weight) hello…
Mor and I shared all the food we bought so we can taste as much as we can. With the high prices (our poor pockets…) this was really the best plan.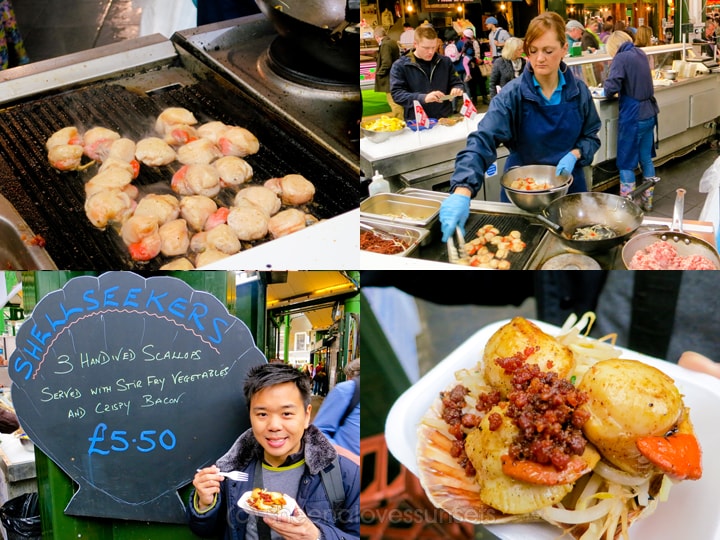 Yup, even these three scallops, we had to divide between us. Which was a bit sad because it was so good… But £5.50? Huhu.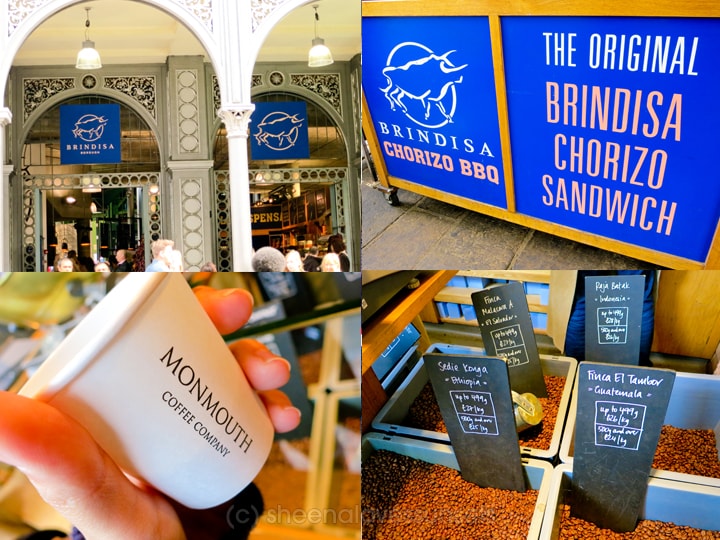 Two of the most famous stalls in Borough (based on the food blogs I've read) are Brindisa and Monmouth Coffee.
Brindisa is known for its chorizo sandwich but Mor isn't a fan of chorizo so I satisfied my appetite for it by trying a piece (free taste again hehe). We're not really coffee drinkers either so for Monmouth, we just dropped by to buy some coffee to bring home to my in-laws.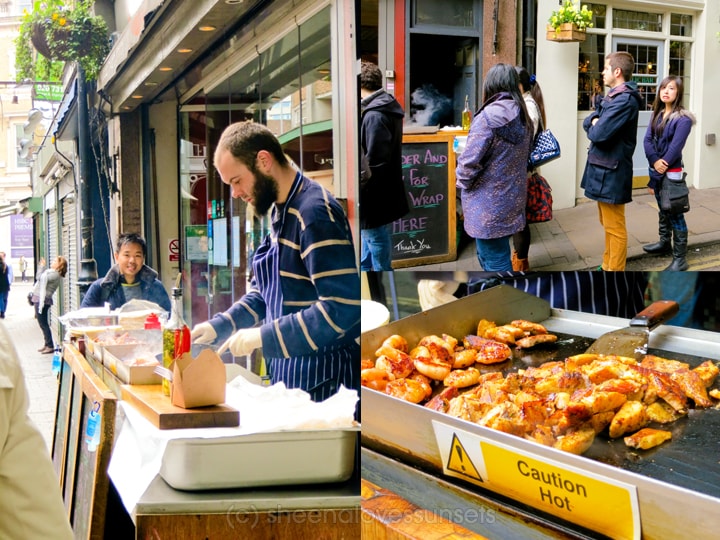 Lining up to give away another £5 for a prawn wrap. This was our final purchase at Borough Market. I honestly don't remember how this tastes like though (and the only reason I remember how much it costs is because I have a record all our expenses for the trip)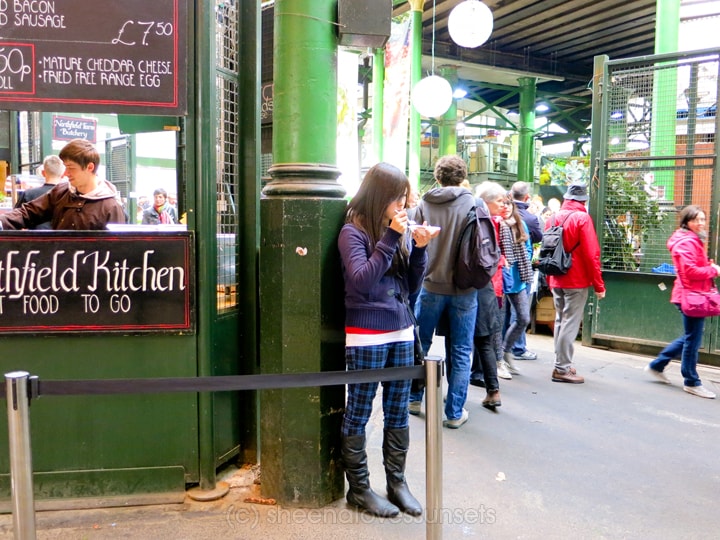 As I mentioned, I'm not a foodie at all so take my ravings with a grain of salt. To me, it's either I really love it or it's okay. I rarely complain about my food.
Another final disclaimer, we visited London last April 2014 (exactly a year ago already!) So I'm not sure how different things have become since the time we were there. I'm sorry it took me a year to write blog entries about our trip. But better late than never, right? Err…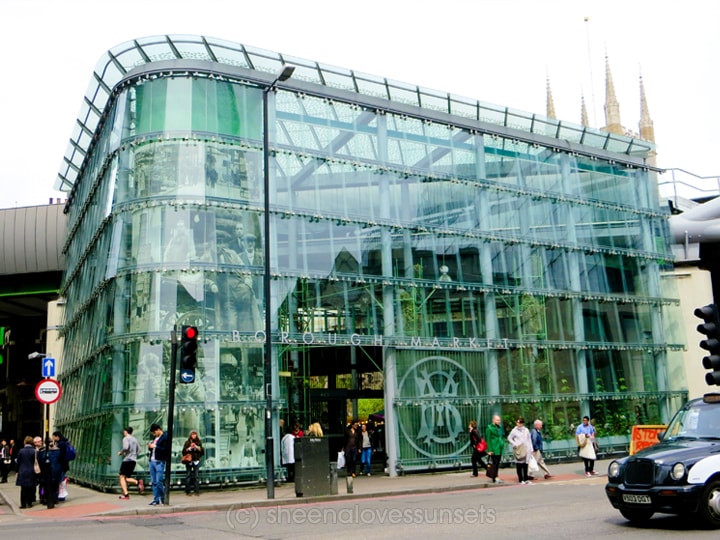 HOW TO GET TO THE BOROUGH MARKET:
According to their official website: "The Market is located next to London Bridge station which is serviced by the Jubilee and Northern Lines on the underground and by overground trains from all over London and the south of England."
After ballooning ourselves with food, Mor and I walked to The Shard which is yes, walkable from the market. Just a little tidbit in case you're planning on visiting these two places!
Enjoy! 😉
(NOTE: THIS POST IS ABOUT OUR EXPERIENCE LAST APRIL 2014.)