Last May 2016, Mor joined CCF's Holy Land Bible Study Tour. I didn't join him on this trip because first, we can't just leave Luke for 2 weeks and second, I've already joined the 2010 tour and it's a pretty expensive trip to do twice over!
Some things have changed since my 2010 trip but there are also some that have remained the same. And because I wasn't there, I can't very well write a blog post about the trip (haha) so instead, I interviewed Mor about his experience. Hope this helps if you're planning to join next year's tour!
Weather & Clothing
Q: Since you visited during May, how was the weather like?
A: HOT! But Jerusalem was cool, kindda like Baguio weather.
Q: What do you suggest for clothing to pack, especially for men?
A: I wish I brought those shirts with sun protection in them (like the ones in North Face or Columbia) Loose cotton long sleeves would be good too because the sun can get prickly. Definitely a must to wear comfy shoes with good grip like Merrell or Timberland ones because most of the terrain is mostly either rocky or hilly.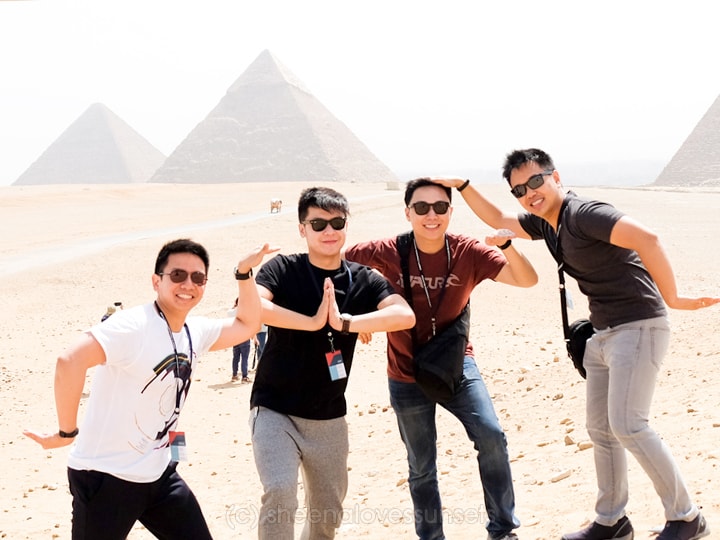 Q: What are your other must-packs?
A: Bring an umbrella and a wide hat; this is for all those walking under the sun. For me, a double clip for the belt to put umbrella and purchases would be a smart idea.
The Basics: Food, Hotel, Safety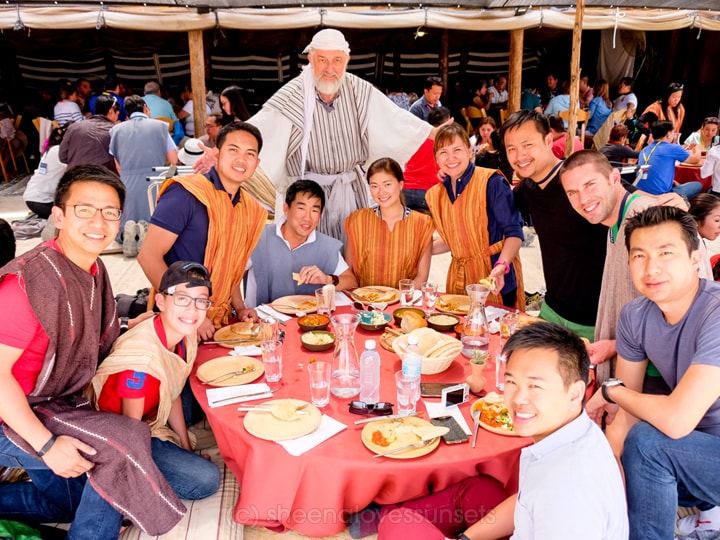 Q: What can you say about the hotels you stayed in?
A: All our hotels are above average. In Egypt though, the four star hotels are a far cry from the four star hotels in Israel. Most hotels will charge you for water and most also don't provide slippers, so keep that in mind. My favorite was our hotel in Jordan: Movenpick Aqaba was the best; the food was great and the facilities were 5 star.
Q: How was the food like?
A: You'll get used to eating falafel, humus and traditional Jewish food like lamb. Don't expect too much beef.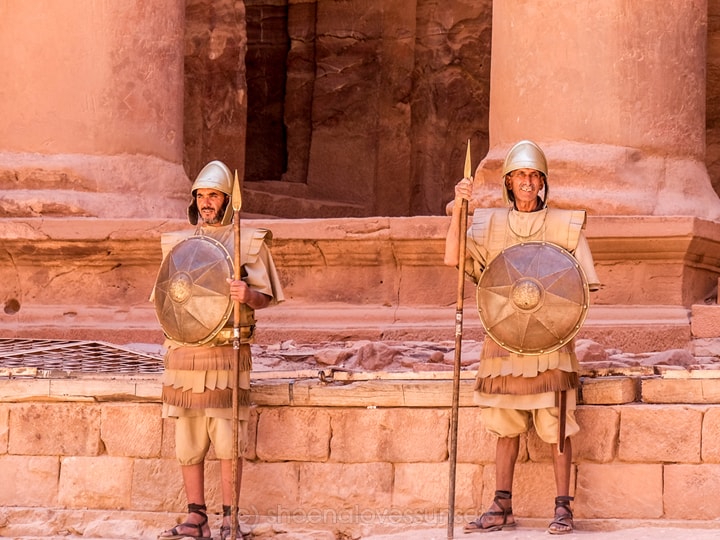 Q: The first thing people usually ask is "Is it safe?" What is your answer to that?
A: Generally, we felt safe throughout the trip. Of course, you have to take the advice of your guides who would tell you to avoid places that might be more prone to pickpocketing (like in the Pyramids) but other than that, we encountered no problems.
Surviving Mt. Sinai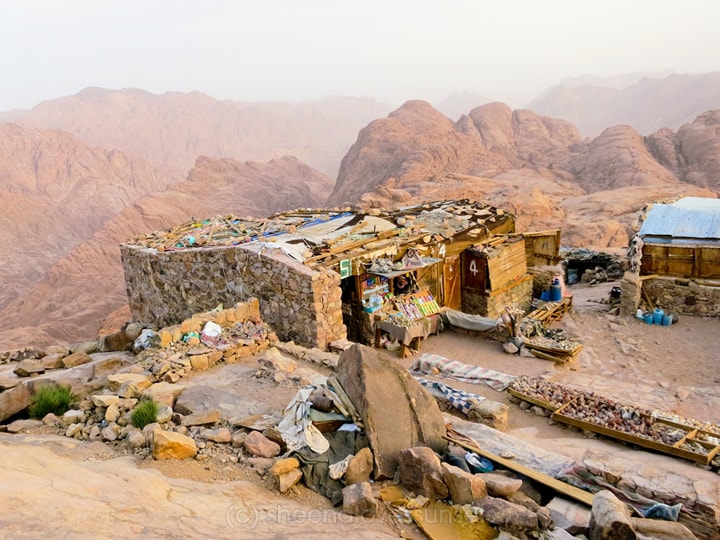 Q: What are your tips for surviving Mt. Sinai?
A: Bring a walking stick. It sounds funny but it was extremely useful, especially on the way down because the pressure will not be on your knees but on the stick instead. They sold walking sticks at St. Catherine (hotel) for $10 and though expensive, it was one of my best buys during the trip. Actually, they let people borrow used sticks for free, but most of the sticks were already overused and the grip doesn't hold up well anymore (which defeats the purpose) so I decided to buy one instead.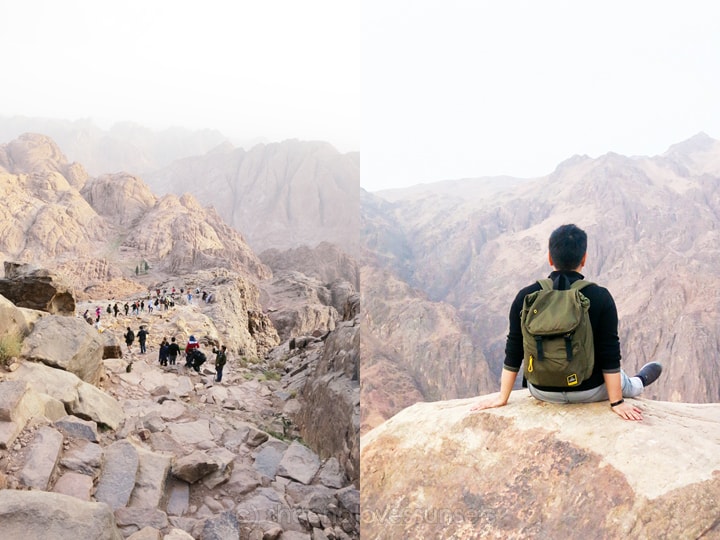 Q: What else did you bring in your backpack? Any other tips?
A: Water, Gatorade and energy bar. We started the hike at 12 midnight and finished at 8am (going up and down.) The energy bars really helped. I used my National Geographic backpack, which was just the right size. Going up, I didn't put anything much but on the way down when the weather was a bit hotter, I took off my jacket and placed it there.
* Sheena's note: I packed bandaids, cotton and a small povidine iodine solution in a tiny ziploc for him, for emergency purposes in case someone slips and gets hurt. (I also wrote about my own climb here)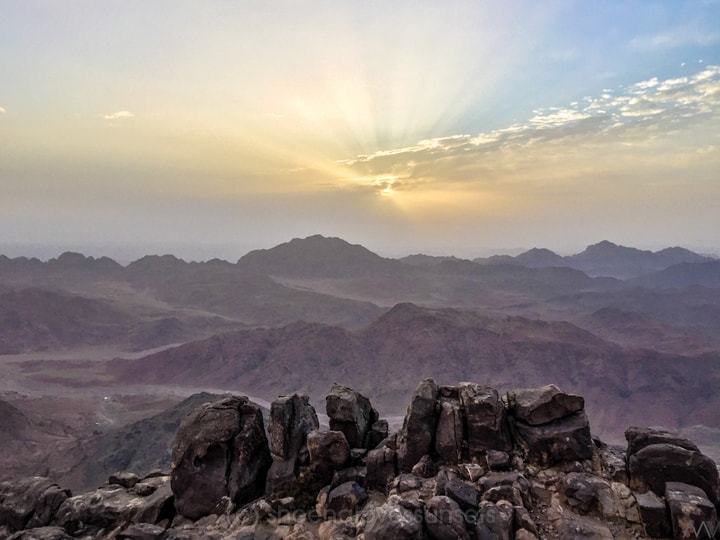 Q: Do you recommend riding a camel going up and/or going down, or climb it by foot all the way?
A: I climbed up and down by foot, but that's a personal preference. The camels walk on the edge while climbing up so for me, I didn't want to take the risk. But if you're not really that fit, I suggest you ride a camel. We saw some senior citizens literally being carried down by the porters because they were too tired.
* Sheena's note: I climbed Mt. Sinai up by foot and was extremely tired by the time I reached the top. So I really had to ride a camel down. If I were to do it again, I would take a camel both going up and down to save energy and because I feel that would be a safer option, rather than have my legs give up on me halfway. But that's just me! Hehe.
Places & Experiences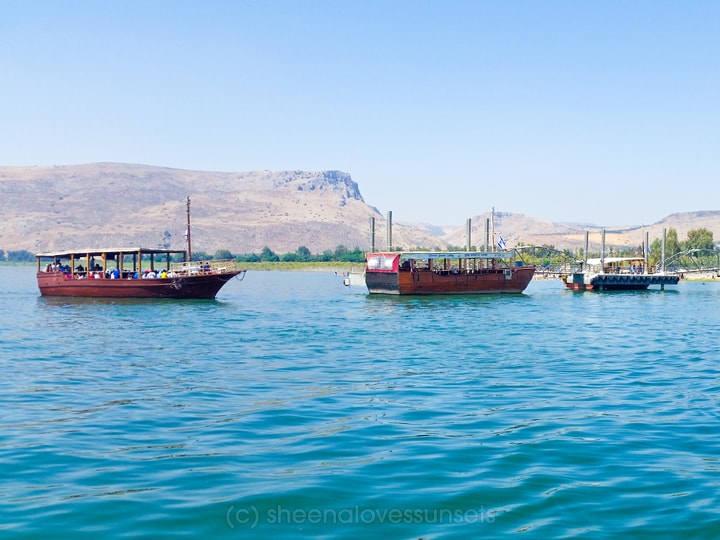 Q: What are your top 3 favorite experiences?
A: Praise and worship at the Sea of Galilee, floating in the Dead Sea and visiting the Holocaust Museum.
Q: What was something that you didn't expect?
A: That I would gain so many good friends after the trip who are so much fun to be with and also share my love for the Lord. I was also surprised with Israel because I didn't expect Israel to be so beautiful. I actually wanted to stay longer.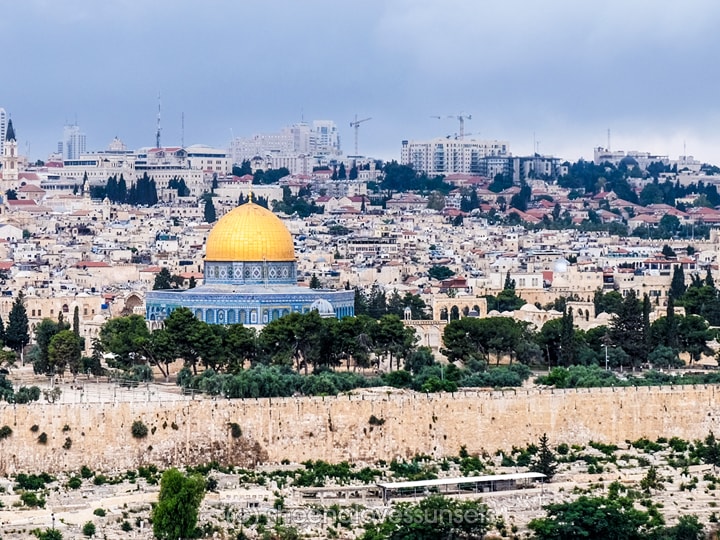 Q: What are some of the things you learned from this trip?
A: How much walking people did during those times and how a camel could be a big blessing. Haha. Kidding aside, it's amazing what Jesus went through and it really gave me a different perspective. It's like experiencing the Bible in real life and walking where Jesus walked.
Q: Would you recommend others to join CCF's Holy Land tour?
A: Yes. We were a lot in total but it was very, very organized. We also felt well taken cared of and safe. The trip also deepened my understanding of Jesus and the Bible. Overall, it's a good experience to have, especially if you want to grow in your faith in Jesus.
–
Special thanks to our good friend Mike Vicencio for most of the photos on this entry. Mor broke his camera during his Mt. Sinai climb and had to rely on the kind hearts of his friends who would take photos of him. Haha.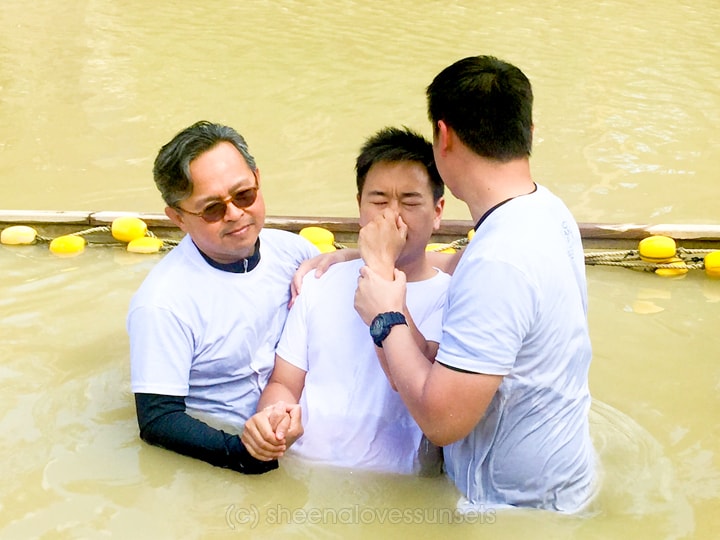 Wanna know more?
CCF organizes a Holy Land tour every year. Usually they start announcing it at the start of the year. You can check the official website for announcements.
You can read my article about my own experience here. Or you can read all the articles about both our trips to the Holy Land here.
(NOTE: THIS POST IS ABOUT HIS EXPERIENCE LAST MAY 2016.)