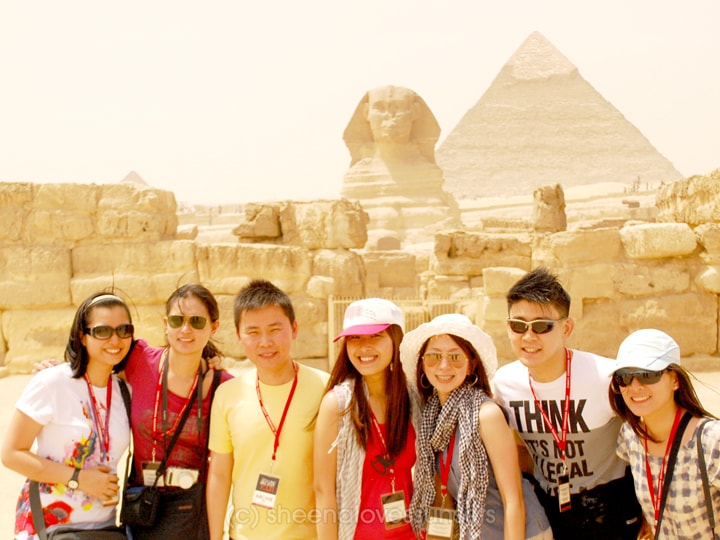 It's been almost 6 years already since I joined the CCF Holy Land Bible Study Tour (I can't believe it's been that long!) but I still get a lot of questions about it every now and then. I've decided to make an all-in-one post about my experience in hopes of helping all of you guys who are thinking about joining this year's trip.
** 2016 Update: My husband joined the 2016 CCF Holy Land Tour and you can read all about his trip here!
What: CCF Holy Land Bible Study Tour
When: April 9-23, 2010
Where: Egypt, Israel, Jordan (Dubai was optional, I didn't go)
Who: 3 buses full (that's a lot), majority of them attend CCF!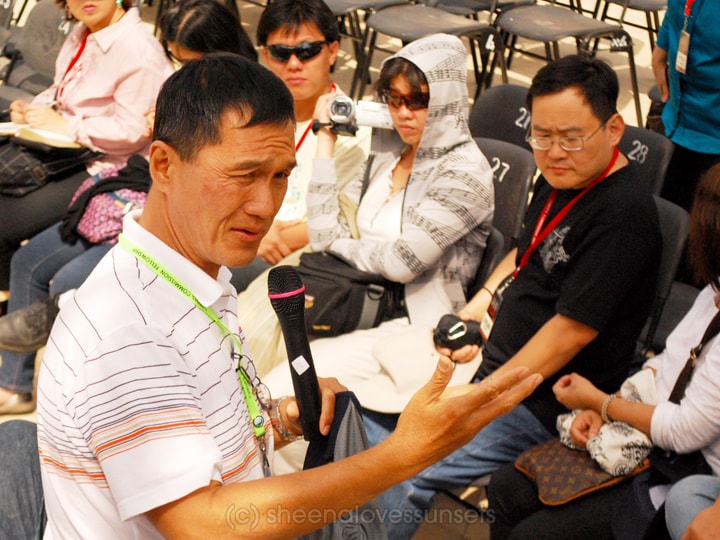 Christ's Commission Fellowship (CCF) is where I attend church and is headed by our senior pastor Peter Tan-Chi. Every year, they organize this Holy Land Bible study tour on April and Pastor Peter himself joins the trip! If you know who Pastor Peter is, you'll know that to have him on your trip is a huge privilege!
And if the name of the tour doesn't make this fact obvious, this is a Christian Bible study tour so that means mostly visiting places that are related to Biblical history, stories and events.
Every morning, right after breakfast, Pastor Peter led short bible studies wherein we learn about the places we are going to visit that day, plus how and where they are presented in the Bible. This was one of my favorite things about this tour!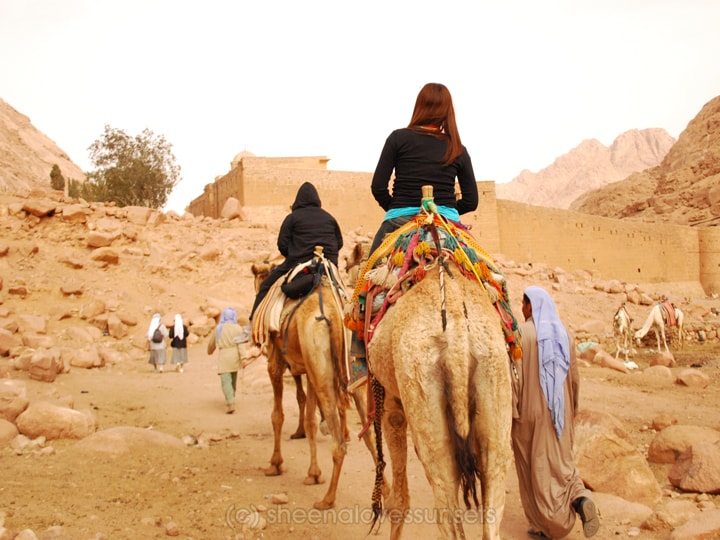 WHAT TO PACK/WHAT TO BRING
To tell you honestly, this trip was one of the hardest trips to pack for. There were days when we couldn't wear sleeveless and shorts because there were dress codes at the sites. There were times when it was extremely hot, like when we were in Petra, and when it was extremely cold, like when we climbed Mt. Sinai. We swam the dead sea (swimsuits!), climbed mountains (thick jackets and good climbing shoes!) and walked around a lot (good walking shoes!)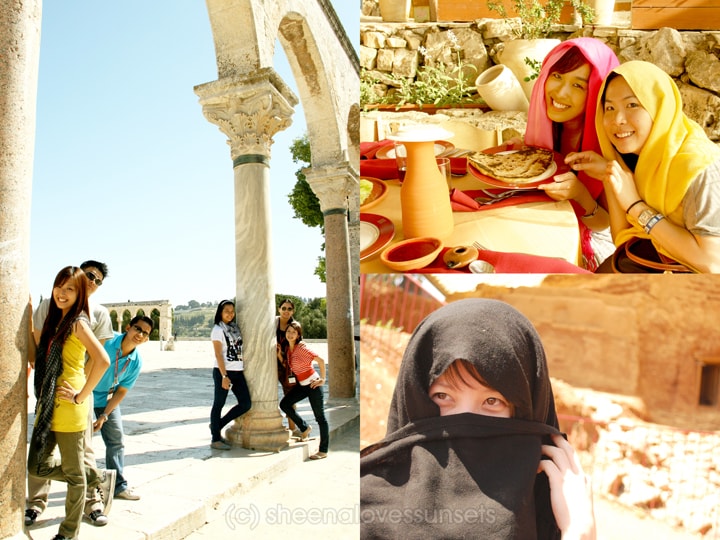 My advice: layer your clothes, bring two pairs of shoes and a shawl (for the ladies!)
Layering is good so you can add when it's cold and remove when it's hot. Two pairs of shoes, based on my personal experience, because I almost broke mine when we climbed up Mt. Sinai and I got really bad blisters after (I believe this is no longer on the itinerary though!) Shawls are good for covering the arms in case you wanna wear sleeveless tops on dress-code days. They also make for a good mini-blanket when the weather suddenly gets cold and a covering for the head when it's hot!
And the shawls are cute for pictures. Hehe.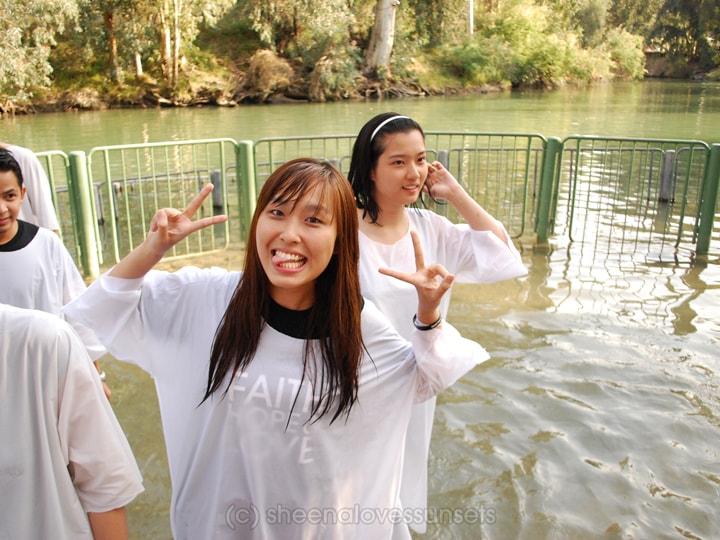 FAVORITE EXPERIENCE
Here's a list of my favorite highlights from the trip:
Getting baptized at the Jordan River (well technically, rededicated for me, since I already got baptized the year before)
Singing praise & worship songs with everyone while sailing along the Sea of Galilee
Climbing Mt. Sinai before dawn then riding a camel on the way back down
Seeing world wonders such as the Great Pyramids of Giza and Petra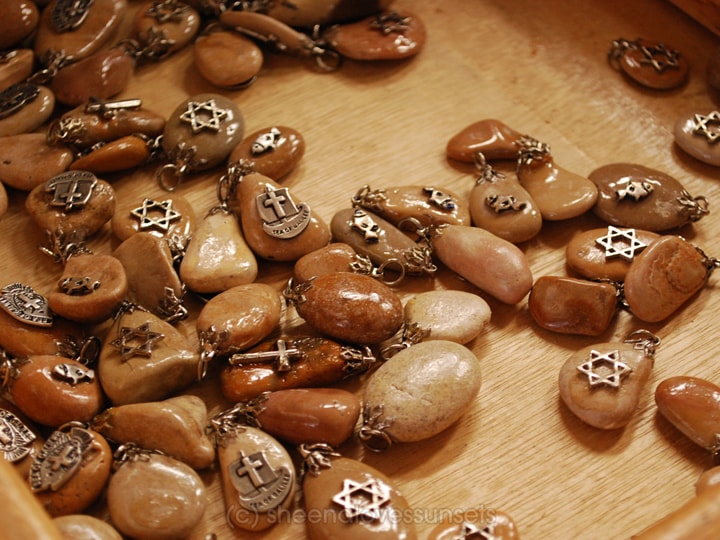 HOW MUCH
The most frequently asked question: "How much did the trip cost?"
During our batch (2010), the base price for The CCF Holy Land Bible Study Tour was $3200, excluding lunch, all visas and taxes. Lunch is an estimate of $10 per meal. Also, tour to Dubai is optional and comes with an additional cost. I didn't join the Dubai tour because the trip was already pretty costly for me! This year, it's $3750++. Better to inquire directly to get the actual costs.
Obviously, this was not a budget trip at all; we flew Emirates and stayed at mostly 4-5 star hotels (host country's standards) This was what was included in the package and there was no cheaper alternative. You can get cheaper Holy Land tours elsewhere, I'm sure, but there are many different reasons why I personally chose to go with this tour, despite the price.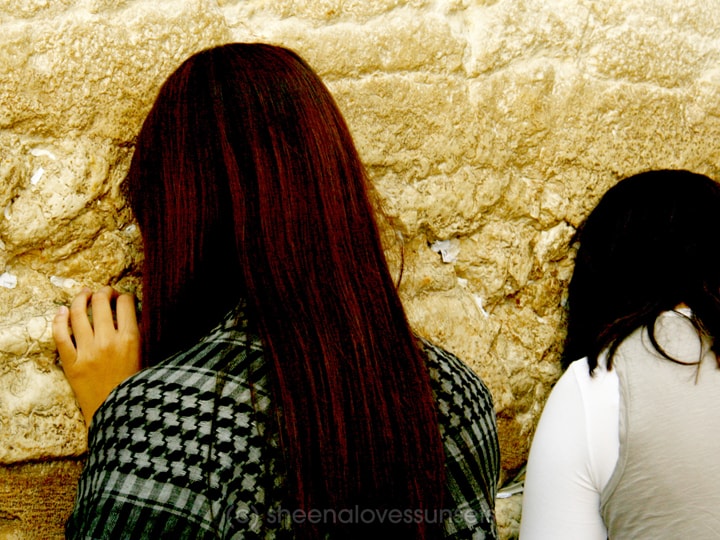 WHY I CHOSE TO GO WITH CCF
Choosing this tour was a personal (and sentimental!) preference. CCF has been my church since I became a follower of Christ and it has been like a home and family to me. To have the opportunity to travel the Holy Land with the people who have journeyed with me in my spiritual walk (from the pastors who have inspired me from afar, like Pastor Peter, to the friends I've made there over the years) is irreplaceable. Honestly, the option to join a different tour didn't even cross my mind during that time.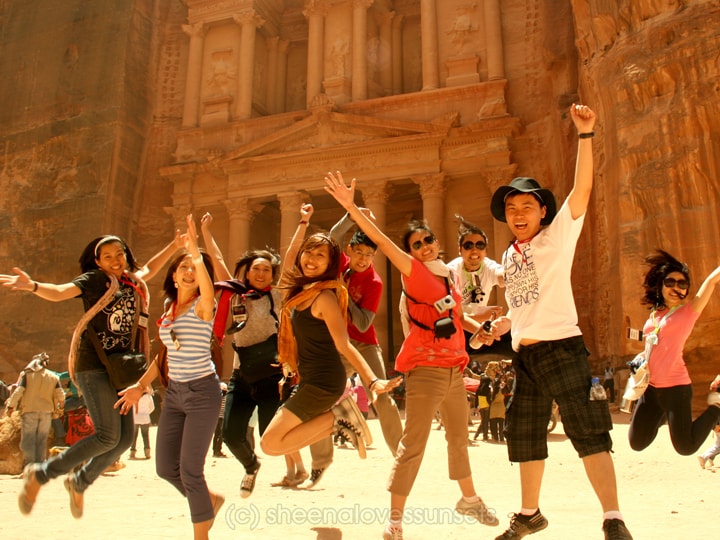 I joined this tour with my best friend Lor, a lot of my friends from church ministry and a number of my friends' families who have been like our spiritual family as well. I have no regrets at all and I wouldn't have wanted to go on any other tour aside from this.
If you're considering taking this same trip but you're still unsure if it's a good investment, I'm here to encourage you and convince you that it most definitely is! In those two short weeks, I was humbled, I was blown away, my faith was tested and I grew in so many ways. To simply say that the experience was life-changing would be an understatement.
(NOTE: THIS POST IS ABOUT OUR EXPERIENCE LAST APRIL 2010.)