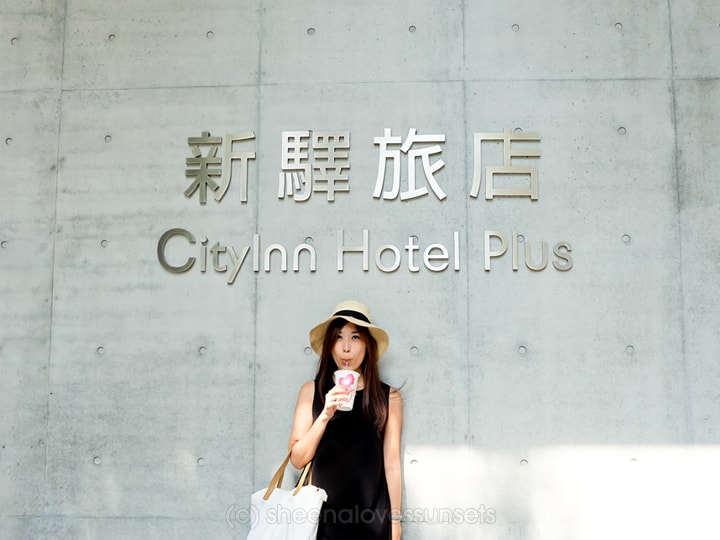 During our 4D3N trip to Taiwan, we stayed at CityInn Hotel Plus Fuxing N. Rd. Branch. It's a new hotel that just opened last September 2015, which makes it only a little less than a year old at the time of our visit.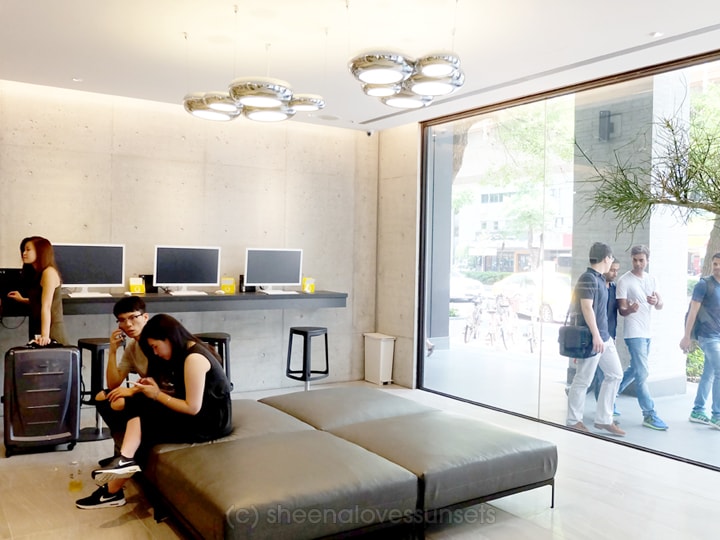 Location
I'll keep this simple and straightforward.
PROS: It's very near the train station. Just a 2 minute walk and you're there. It's also near a 7-11 and there are shops and restaurants just beside it so it's very convenient.
CONS: The train station itself is kindda far from main tourist attractions like Ximending and Taipei Main Station. You have to switch lines and it takes a bit longer to travel. BUT if you don't mind that, then it's really not a big issue.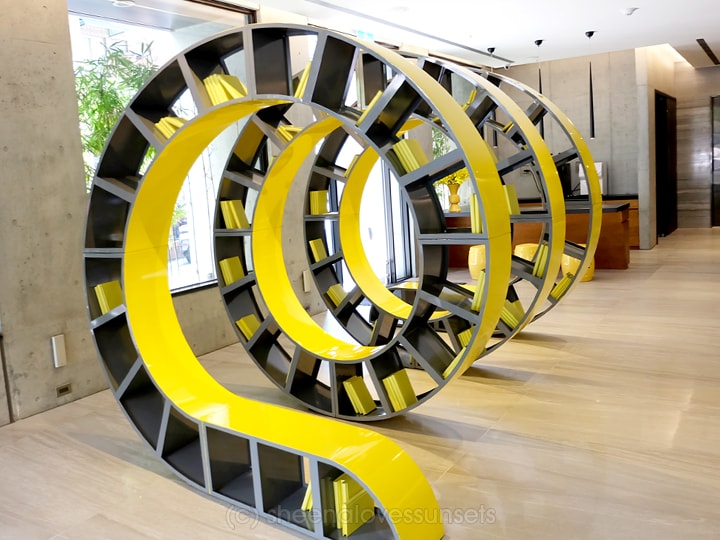 Design
It may not be the first thing that people look for in a hotel, but it's certainly the first thing that people notice when they arrive, right? To me, a hotel's design is very important (or maybe I'm just biased because I'm a very visual person!) and this branch of CityInn did not disappoint!
Most CityInn hotels are bright and quirky but this particular branch was more subdued; it had a more zen feel, playing with wood and concrete materials, but with fun pops of yellow here and there. I really loved it.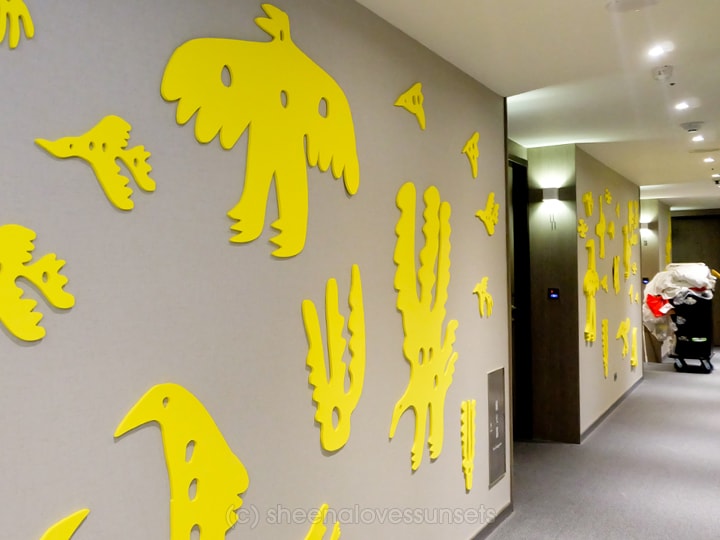 But the most important question of all, is there wifi? Yes! Free wifi around the hotel!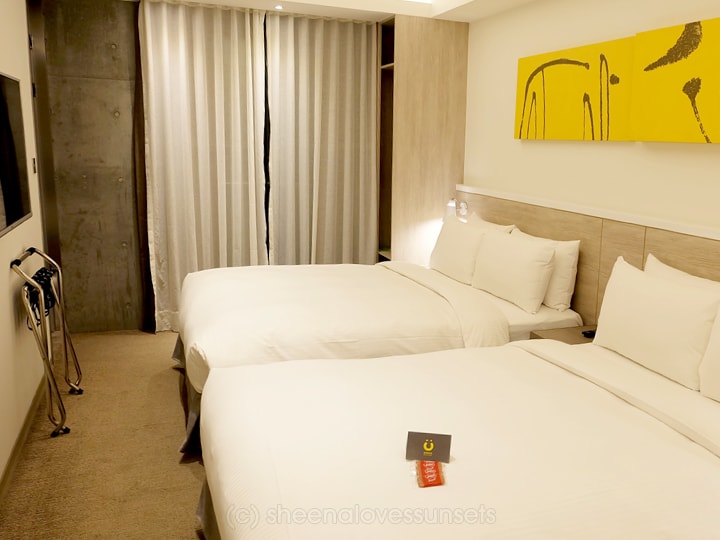 Room Review: Family Room
We originally booked a triple room for three nights, but got upgraded on our first night! The family room had 2 double beds, good for 4 pax. (Side comment: I really like the concrete style walls!)
Thanks for the complimentary Lotus cookies!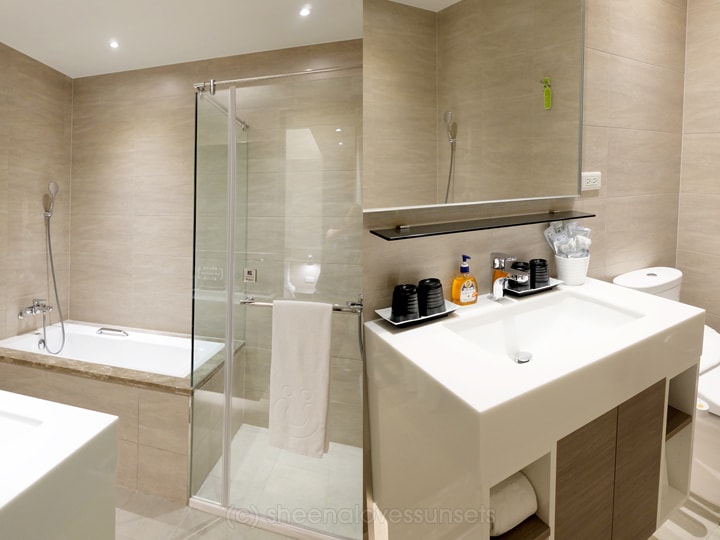 Family Room Bathroom
The bathroom was pretty spacious. It had a separate tub and shower and the space was well-utilized (towels under the sink, etc.) I like the simple, clean, modern look.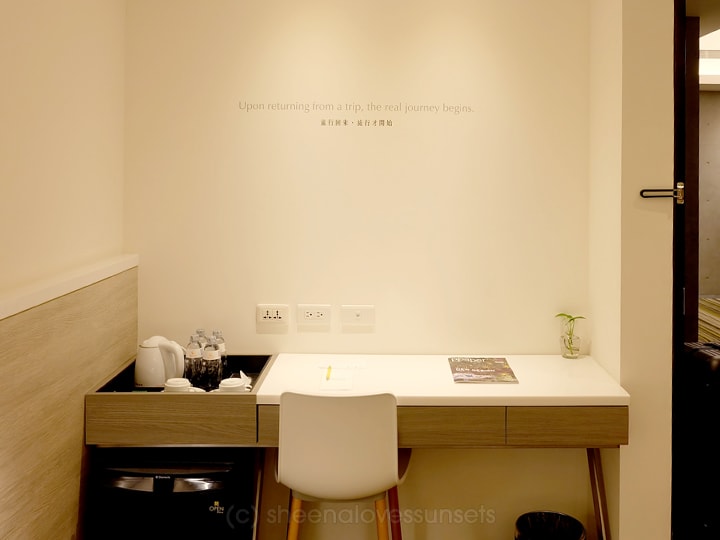 The room was not big, at about 24 m² / 258 ft², but it was good enough and served its purpose. Of course there's no room to run around in but it there was enough space for the three of us and three medium-sized suitcases. I'm guessing you can still find space though if you have 4 large suitcases.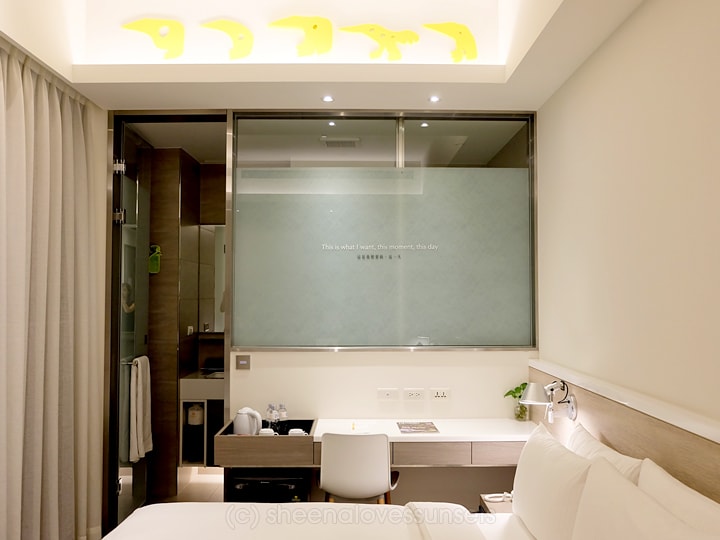 Room Review: Triple Room
On our second night, we were transferred to our original booking which is in a triple room. We had one single bed and a double bed for sharing.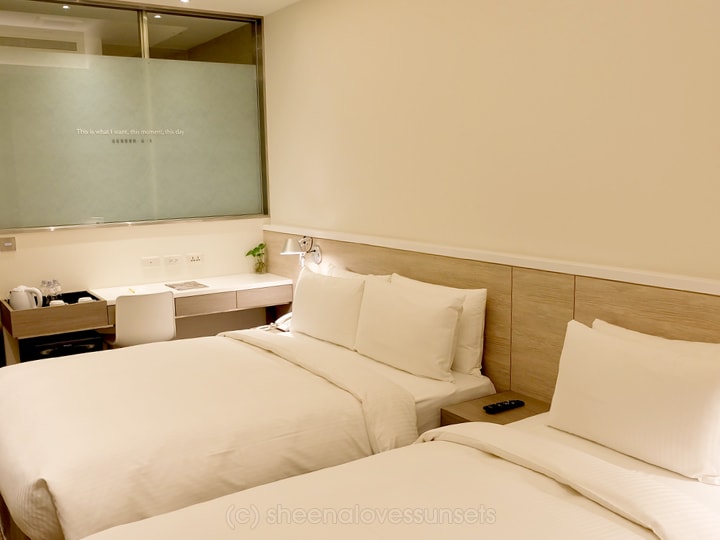 The room itself was not so different from the family room. Of course it's much smaller, but not too small. This room is 20 m² / 215 ft². It was just the right size for us, three friends.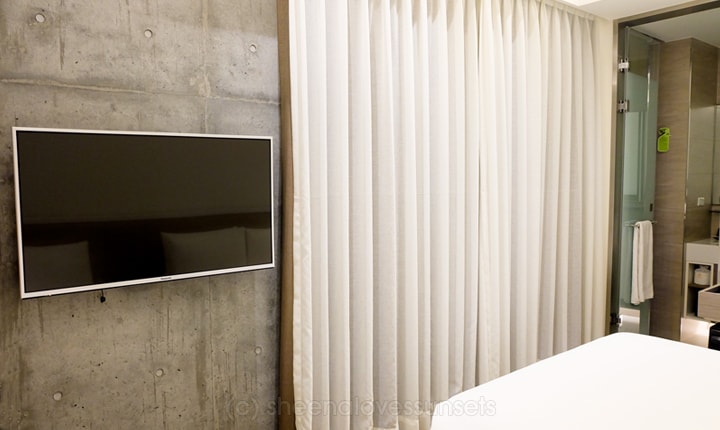 The room is called Triple Room with Street View and this is the view that greeted us in the morning: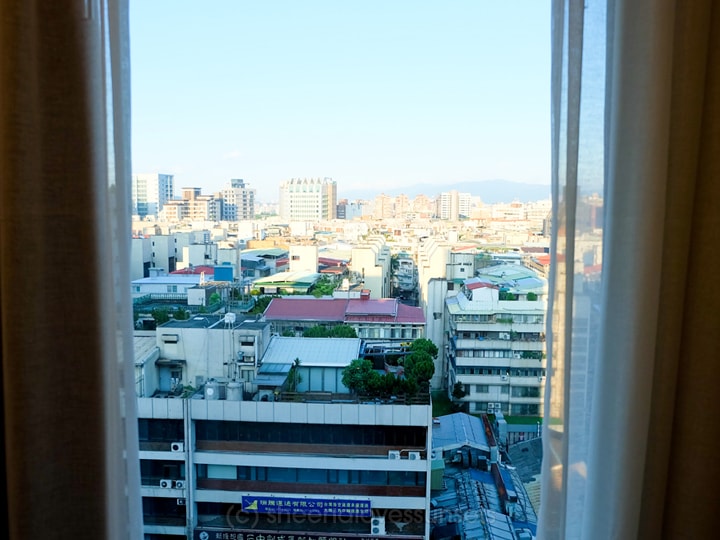 Hello, city streets of Taipei!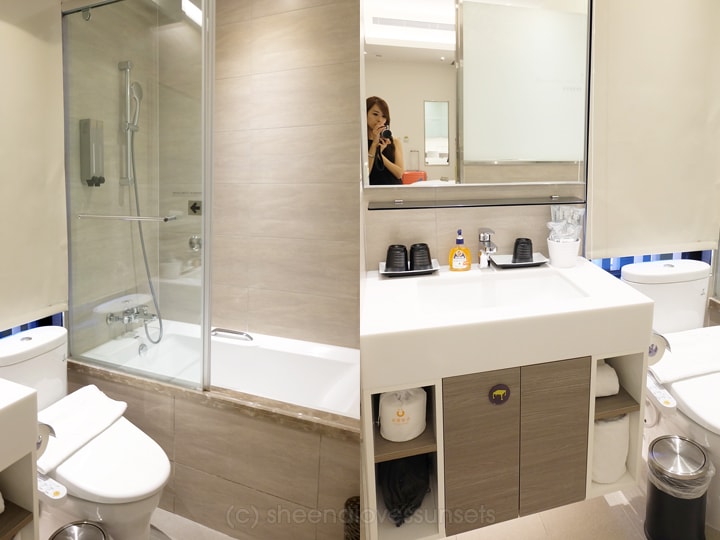 Triple Room Bathroom
The bathroom was way smaller compared to the Family Room's bathroom, since the shower and tub were now combined as one. But the size was still decent and it didn't feel too cramped. No complaints on the size.
My only concern about the bathroom is that it seems to lack hooks to hang our things on! Or maybe I just use hooks too much? Haha. I'd like one for my clean clothes, one for my towel and one for my toiletries kit, please.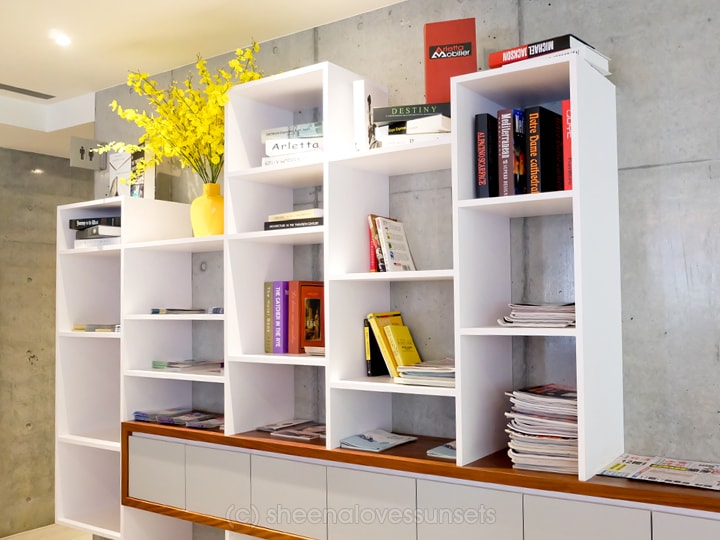 Shared Spaces
One of the nice things about this hotel are its shared spaces. On the second floor, just above the lobby, guests can hangout, relax, read magazines and help themselves with the complimentary drinks. Yes, free drinks; you can refill your water bottle here too!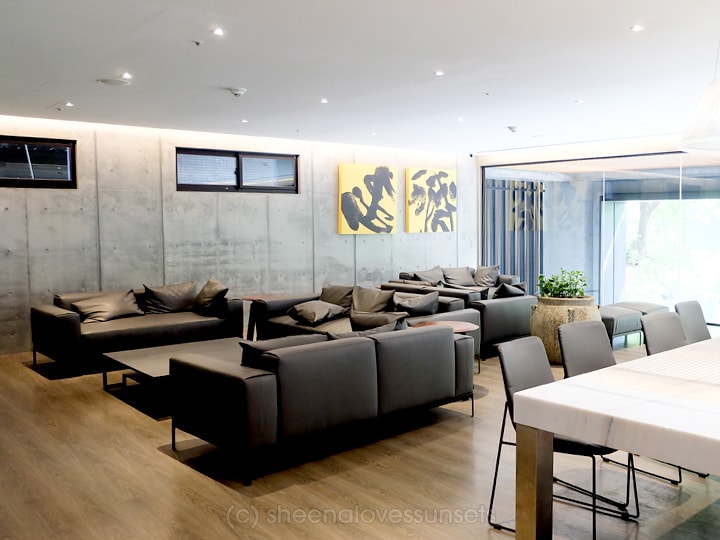 I made our itinerary in Taiwan super jampacked though so we didn't really have the luxury of time to enjoy this space. Maybe next time!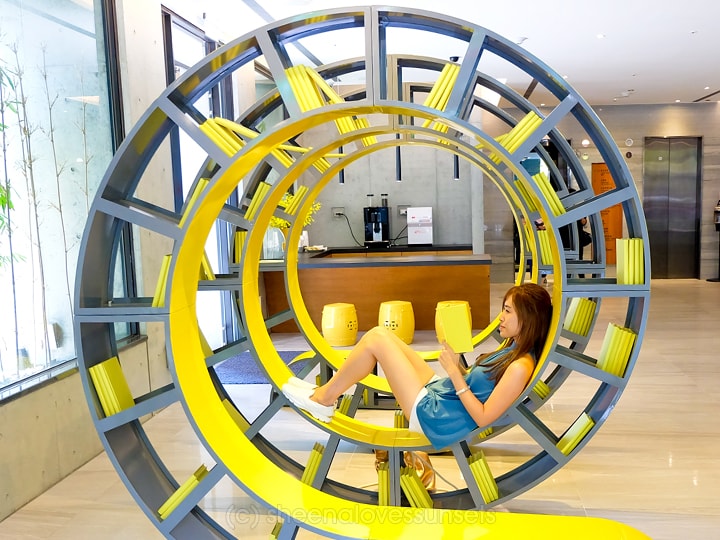 Summary of What I Loved
I love the simple, clean and modern aesthetics.
Good supply of electrical outlets (no one fought over plugs hehe)
Amenities were complete: toiletries, slippers, water bottles, free wifi
Very, very near the train station!
Very friendly and helpful staff. They attended to all our requests, booked a driver for us for our daytrip to Yehliu/Jiufen and even gave recommendations on where to have breakfast!
Nothing fancy, but all the basics were covered, so no complaints.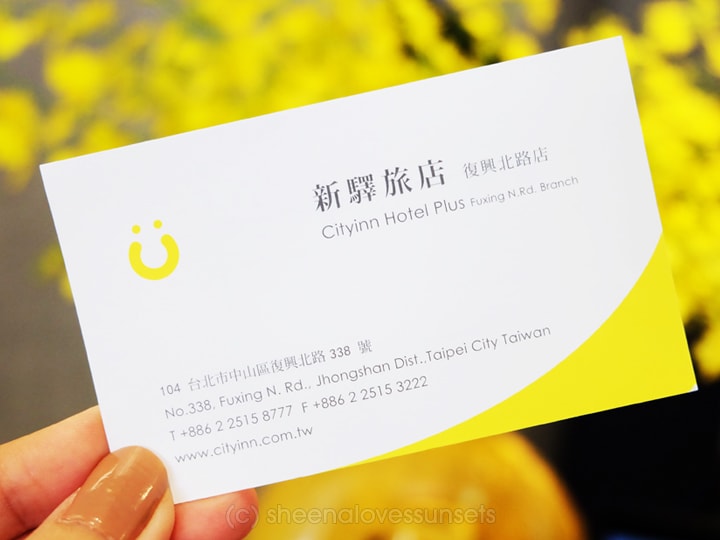 You can visit the official website of CityInn Hotel Plus Fuxing here to know more about it. Overall, I recommend staying here if you don't mind traveling a bit longer to main Taipei attractions.
It was just right for us though because we didn't really go around Taipei so much; we took day trips outside to Yehliu/Jiufen on one day and Taichung on another day so we only really spent 2 days in Taipei.
Read more about our Taiwan trip here!
(NOTE: THIS POST IS ABOUT OUR EXPERIENCE LAST AUGUST 2016.)