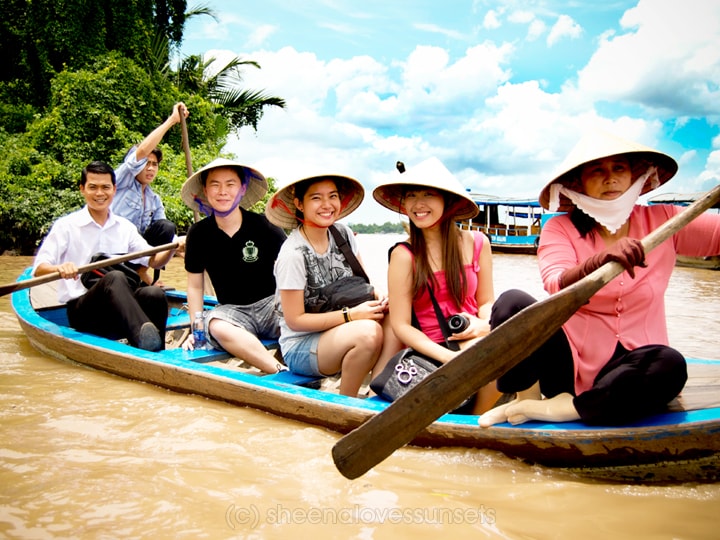 The Mekong River is Southeast Asia's longest river and the 12th longest river in the world. It runs through China, Burma, Thailand, Laos, Cambodia and Vietnam. Ohh-lala! That's what our Vietnamese tour guide always says! Haha! (He's the one at the back with the white polo.)

We took a mini riverboat cruise around the area. It was a simple boat ride and actually, the way was very cramped. Lots of boats were also making their way (mostly for tourists) and there were times when boats bumped each other slightly. But it was all good.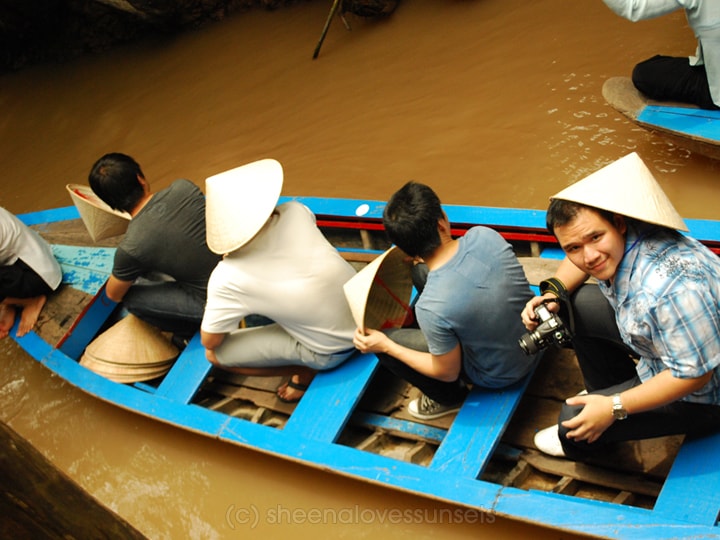 We cruised at around noon (to get to the island where our lunch was going to be served) so it was freakin' hot. Thankfully, we had these Vietnamese hats!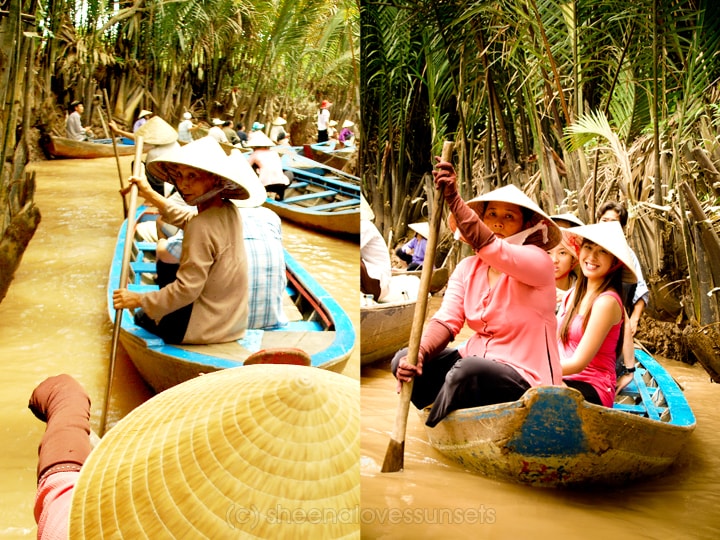 Nothing really special about this ride, except the fact that we could now say we were able to cruise at the 12th longest river in the world! Yay! This ride was part of the private (but not expensive!) tour we got.
(NOTE: THIS POST IS ABOUT OUR EXPERIENCE LAST AUGUST 2010.)