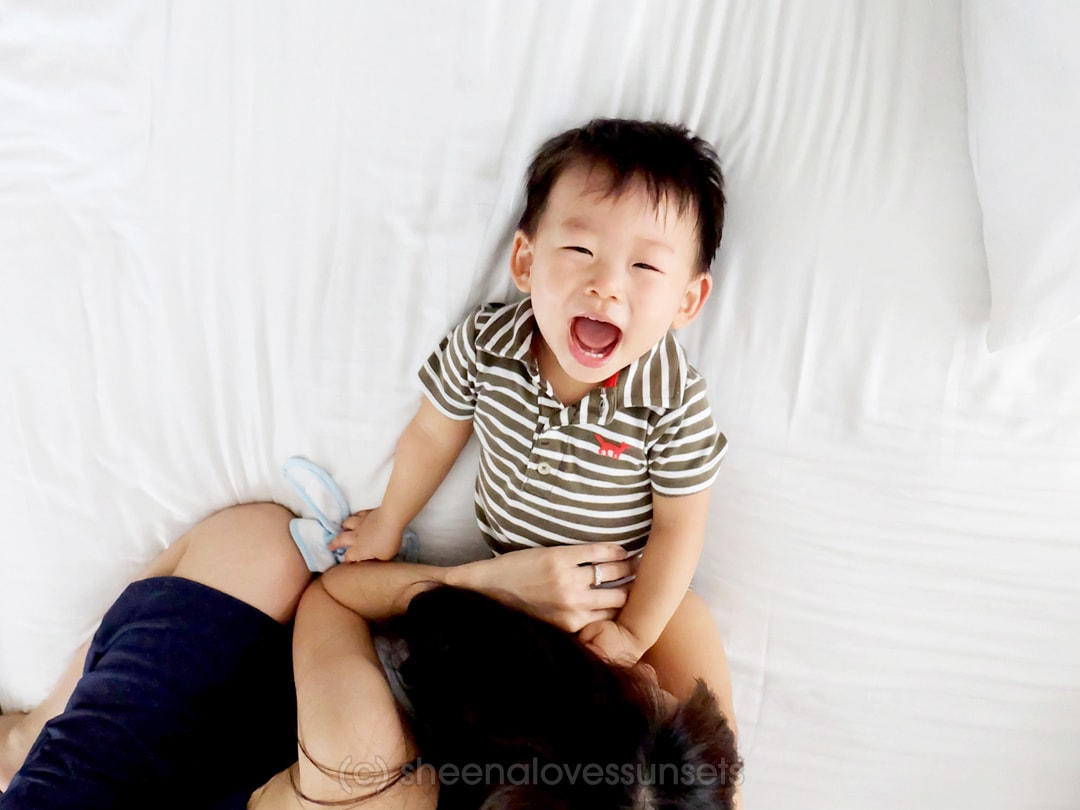 Dear Bunny,
Today, you are a year and a couple of months old and you have never traveled yet.
You've never ridden on a plane, haven't set your little feet on foreign soil and you still don't know what winter feels like. Although you live in a tropical country with beautiful beaches, you've never seen the ocean or felt the sand between your toes. At least, not yet.
When I was pregnant with you, I imagined taking you as a baby with me everywhere I go. Seeing all the moms who would take their babies on trips, I naively thought it would be so easy. But when you came out, it became clear that it was anything but. Maybe because we were first time parents still trying find our rhythm, or maybe because we were too scared to take on the challenge, your dad and I had so many reasons why we opted not to take you out on trips yet, so we didn't. At least, not yet.
But I know you're itching to see the world. You don't like being cooped up at home at all! It's funny how so much of your personality shows even though you're still so small! You are fearless, full of life and always excited to tread on new places. You definitely have the wandering spirit that your dad and I share.
Don't worry, Bunny; soon, you'll see the world.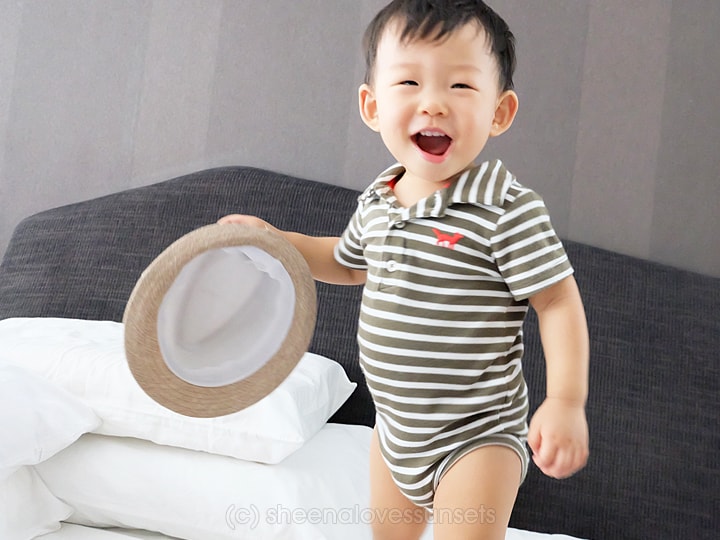 Soon, by God's grace, you will sit on mommy's lap eating baby airplane food and I hope this will only be the beginning of many more airplane rides to come. I hope that you will delight on the many other firsts you will experience; from your first snow fall to your first train ride to the first time that you'll witness the sun rise on the horizon.
Right now, you've only ever slept in your crib (and in my arms) but I hope that you'll sleep in tents, huts, igloos and maybe spend some evenings under the stars. Right now, you discover new animals through your books but I hope that soon you'll get to see lions, elephants and rhinos out in the wild. Right now, you take comfort in familiar faces but I hope that soon, you will meet people from the other side of the world who will show you that though they are so different, they're not that different from you after all.
And I hope that when you finally get the chance to see majestic mountains and hear the roar of the ocean's waves; that is, when you experience for yourself the beauty of God's creation, I hope that you will fall on your knees in awe and praise Him. I hope that you will be forever captivated and in love with the world but more than that, I hope that you will love the Creator more.
I pray that you go far, literally and figuratively and I hope that you see more than what your dad and I have seen. I wish you would go to the ends of the earth; that you would roam and be free. But most of all, I hope than when you get lost or tired or if you feel like you just need to stay still for a while, you will always find your way back home to us.
Love, Mom