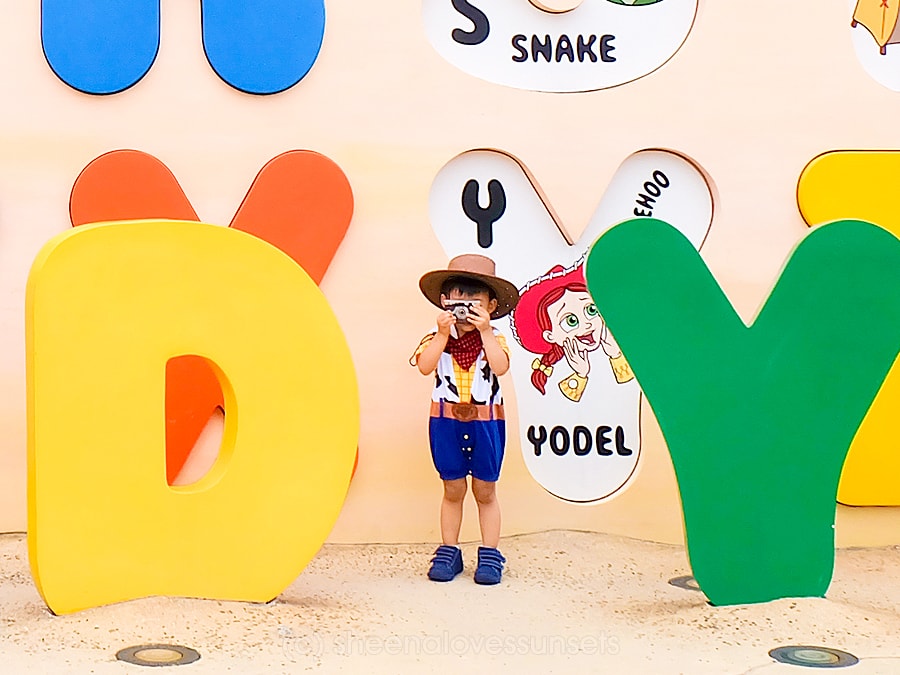 We encouraged Luke to take photos using his own camera when we were in Disneyland. I wanted to see how it was like to view things through the eyes of a 2 and a half year old; I wanted to see what he wanted to capture, how it looked like from his point of view and all the interesting things in between.
To make this entry more interesting, I asked Luke one by one about the photos and I'm using the commentary as captions. Haha. Enjoy!
About his gear: Papershoot Camera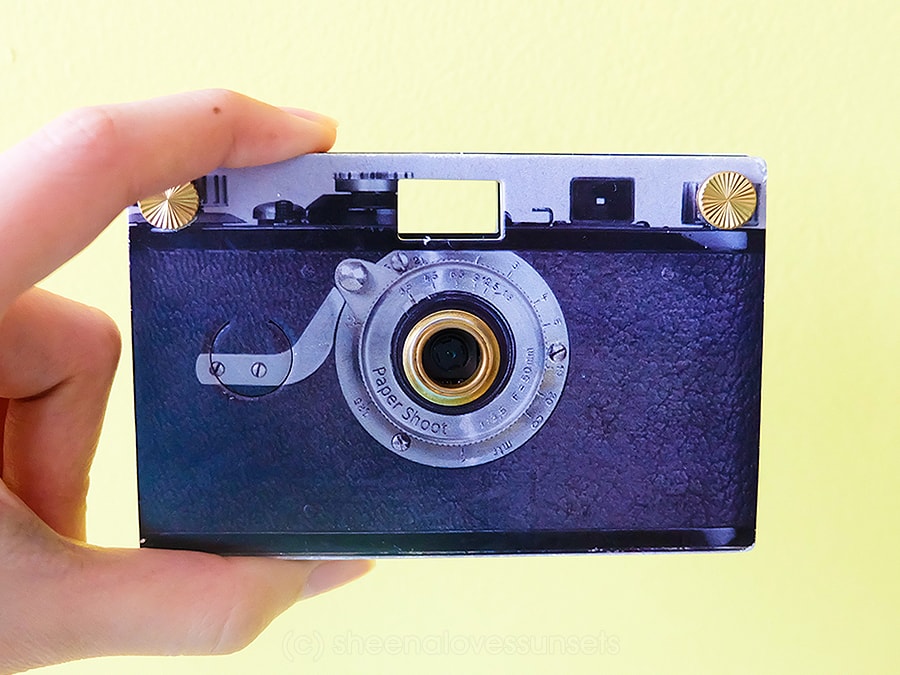 The photographs he took were all taken using his Papershoot Camera. It is a digital camera made out of stone paper. It's super light and very easy to use: you just press the button in front to shoot and there you have it! It's like a digital lomo cam in the sense that you have no idea how it's gonna turn out until you check the files out on your computer.
Luke got the Vintage 1925 design which costs P3995 in retail.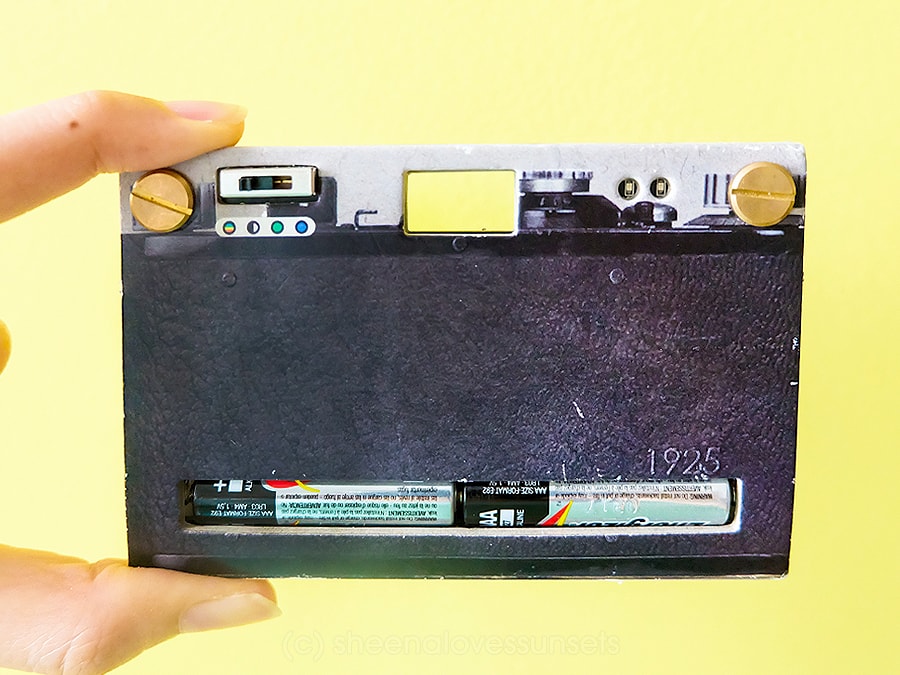 There are different settings at the back where you can choose the filter. It's battery operated and you just need to put in triple A batteries. SUPER EASY and convenient for Luke! Even if he drops it or bumps it around (lol, look at the scratches,) it's still okay as ever! It's a great first camera for kids.
Now on to his photos!
The Photographs and Luke's commentary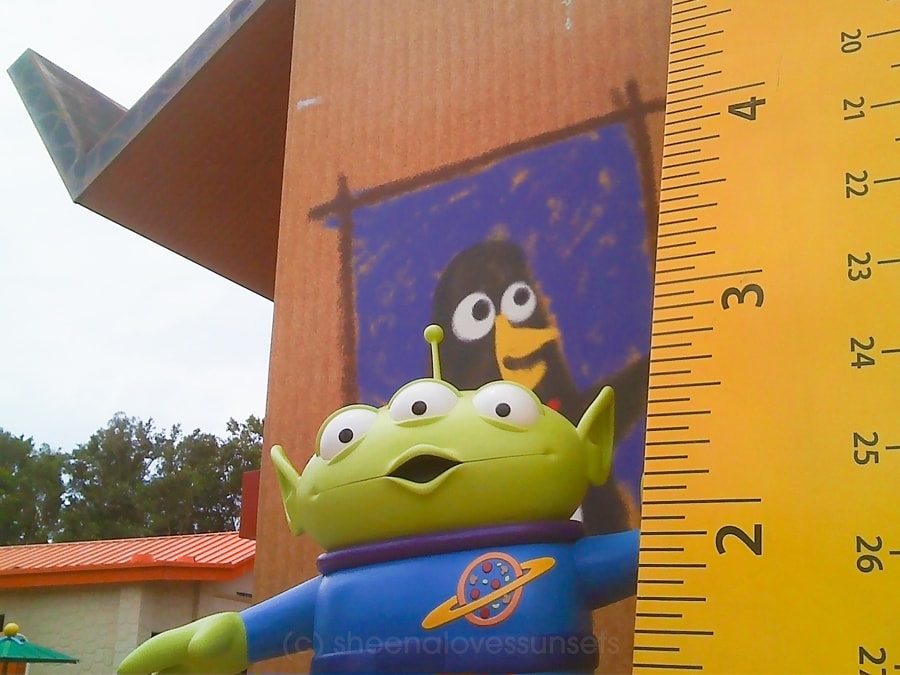 Luke: "Toy Story! The aliens!"
Me: "What's he doing?"
Luke: "He open his mouth and then he have the like this, the line, on his head!"
Me: "Do you like the aliens?"
Luke: "I like the aliens, they're funny!"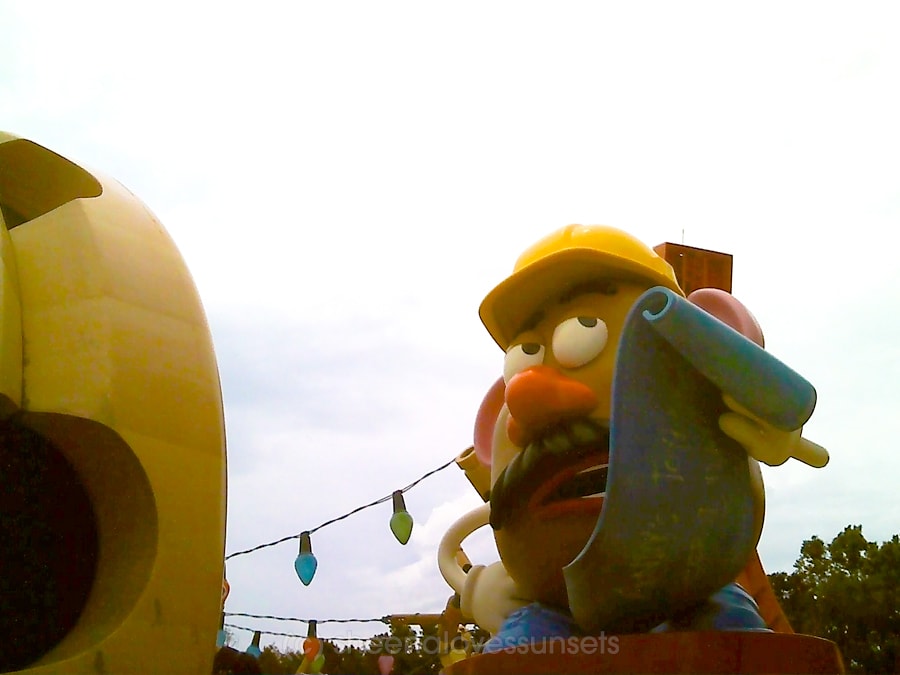 Luke: "Potato Head, Toy Story! With the magic carpet ride."
Me: "I dont think that's the magic carpet, Luke."
Luke: "It is! It's the magic carpet!"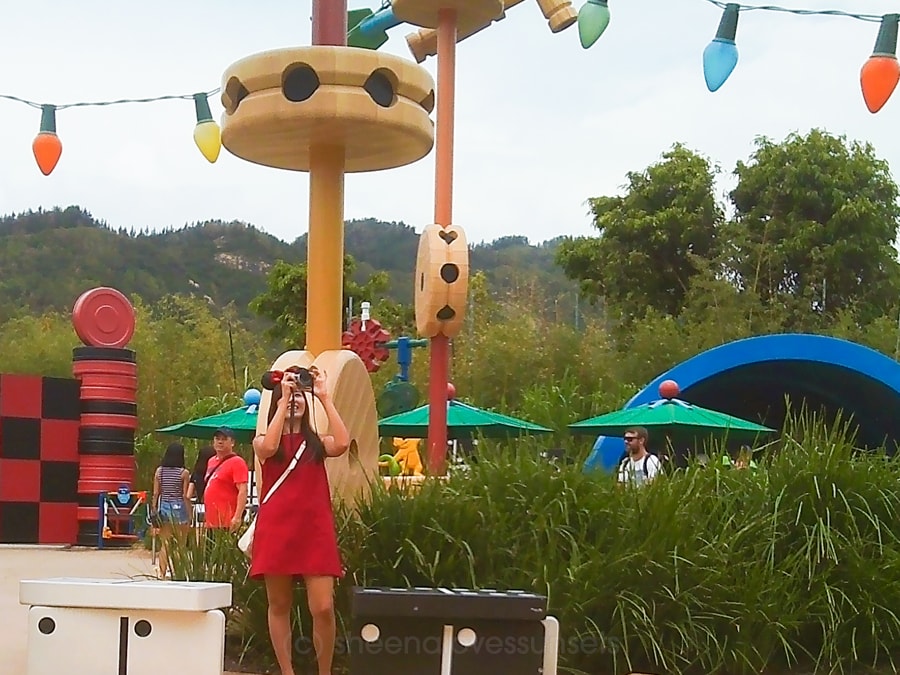 Luke: "You picture, you! I picture you, mommy! Mommy is Minnie and then you go on Toy Story Land."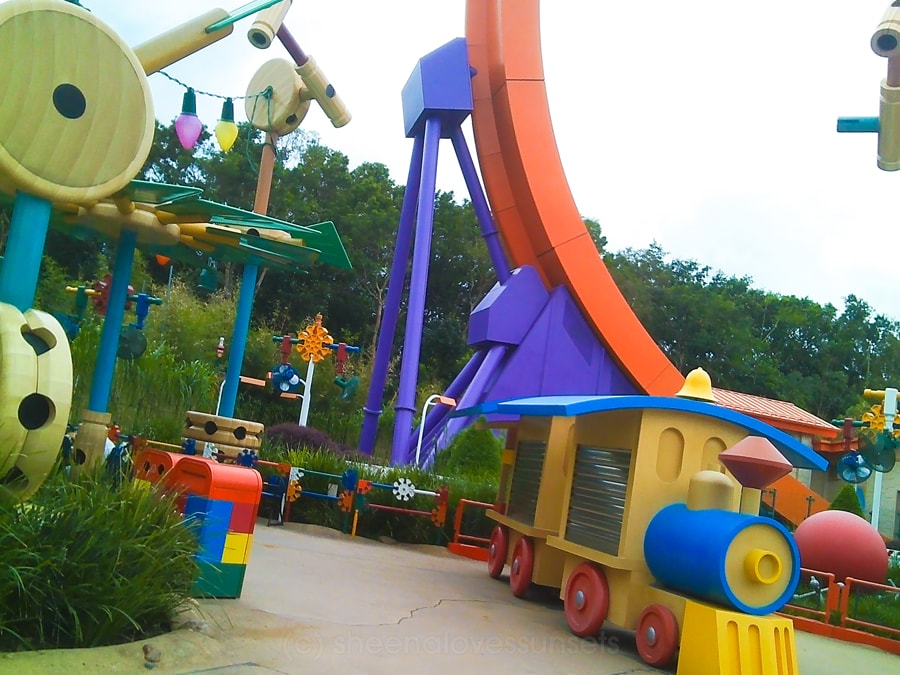 Luke: "It's Toy Story Land again! There's train. What's this?" *points at the lights*
Me: "Those are lights. Do you like this picture?"
Luke: "Yeah kasi (because) there's a train."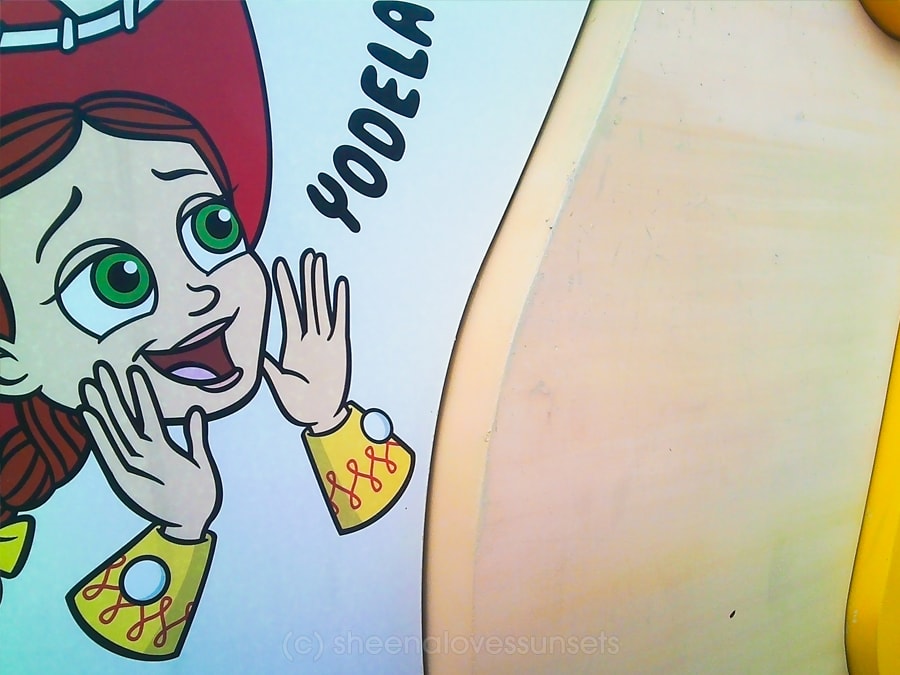 Luke: "Jessie! In Disneyland talaga (really)."
Me: "Can you tell me more about this photo?"
Luke: …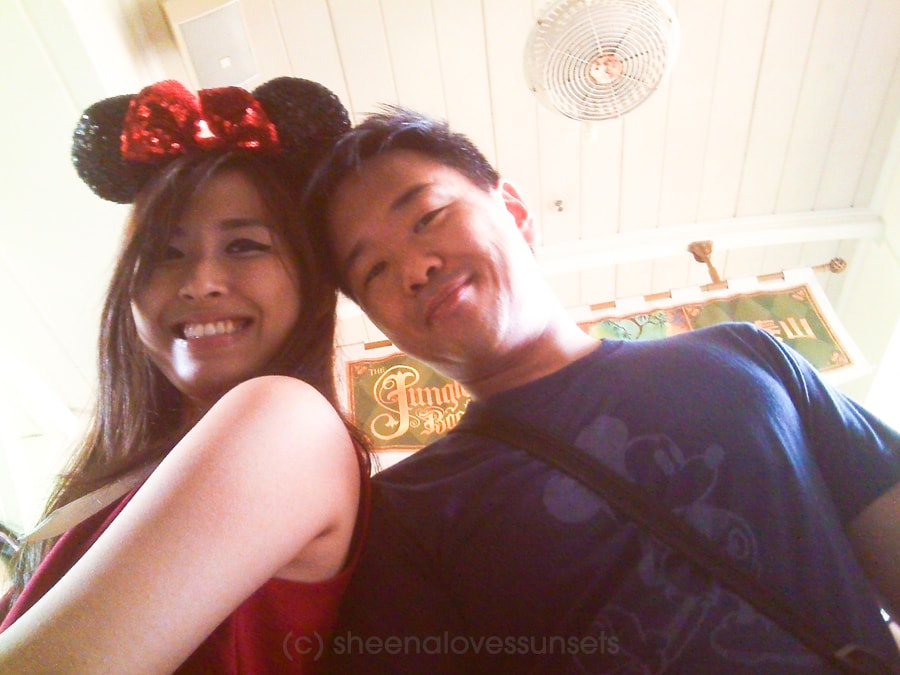 Luke: "Daddy Mickey, Mommy Minnie."
Me: "I think that's when we were waiting at The Wondrous Book"
Luke: "The Wondrous Book? We're just waiting? For our turn, we're just waiting?"
Me: "Yup. What can you tell me about the Wondrous Book?"
Luke: "There's Ariel, Merida, Rapunzel, Elsa, that's it… whats the name the one with the frog?"
Me: "Tiana."
Luke: "Tiana? She's a singer ba?"
Me: "Yes."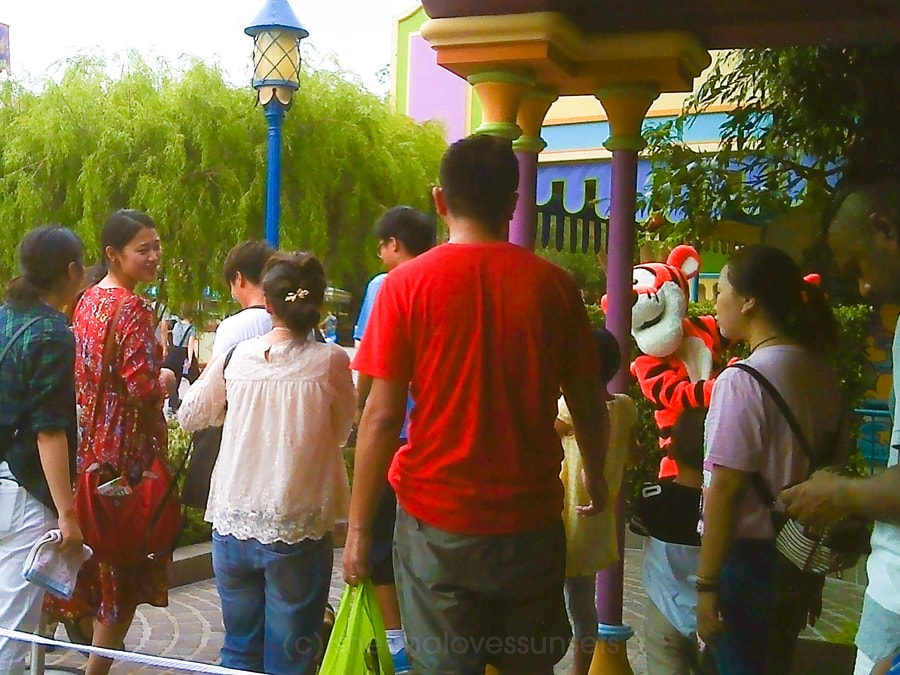 Luke: "There's Tigger picture with the tao (people)."
Me: "Did you like meeting Tigger?"
Luke: "Ya, where's Daddy?" *He remembered that Mor didn't join us in this photo*
Me: "Daddy was at the banquet hall getting seats and food for us."
Luke: "For us? And i said thank you ba?"
Me: "Yes you did."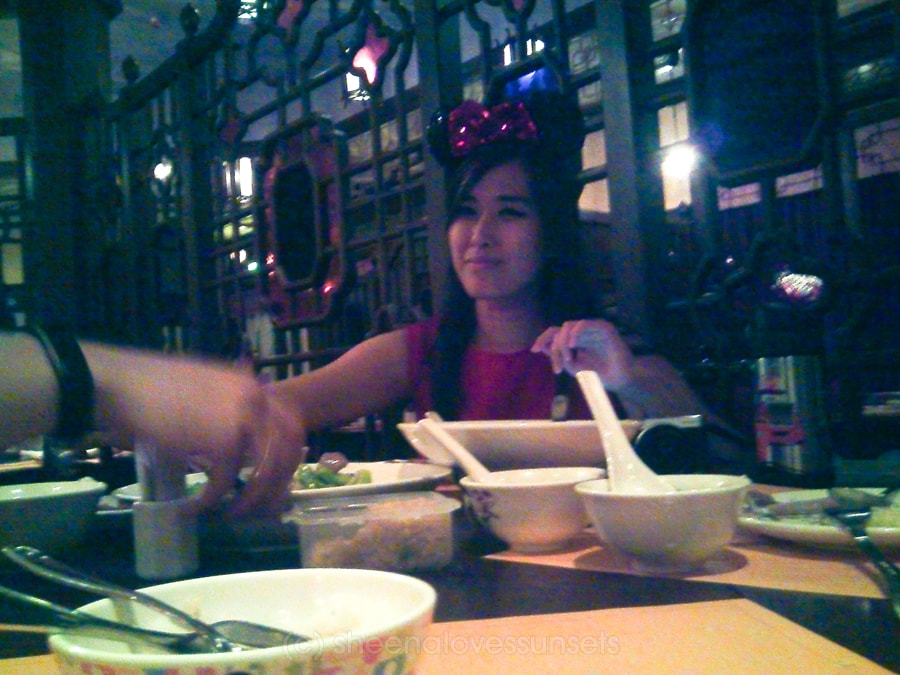 Me: "What's this photo about?"
Luke: "About daddy and mommy, smiling. And then you're getting."
Me: "Im getting what?"
Luke: "DUUUUNOOOO!" *in a sing song voice*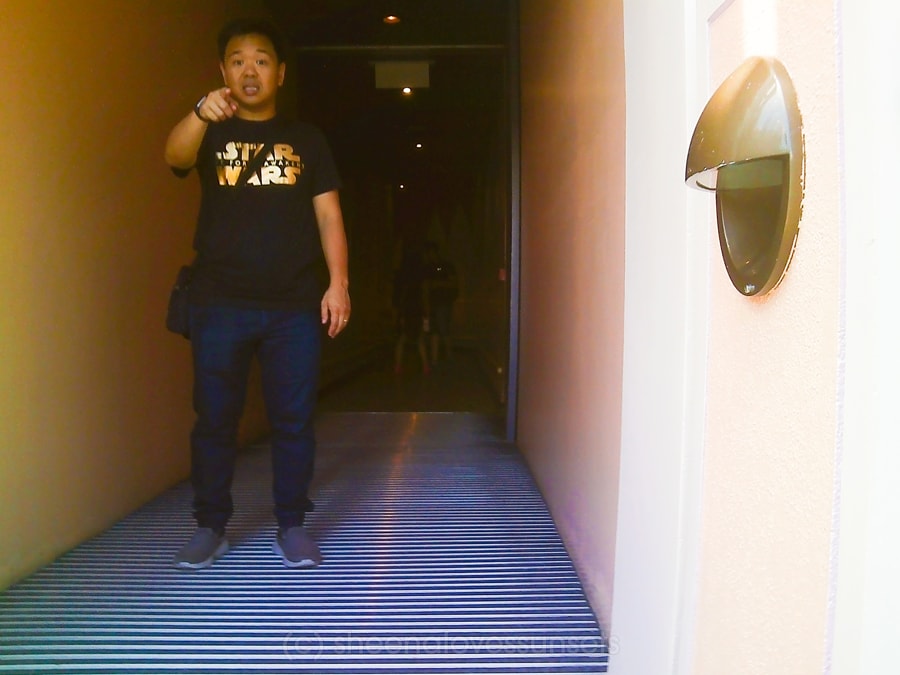 Luke: "On the Star Wars store!"
Me: "What's daddy doing?"
Luke: "Pointing at mommy!"
Me: "Why did he point at mommy?"
Luke: "DUNNNOOOO"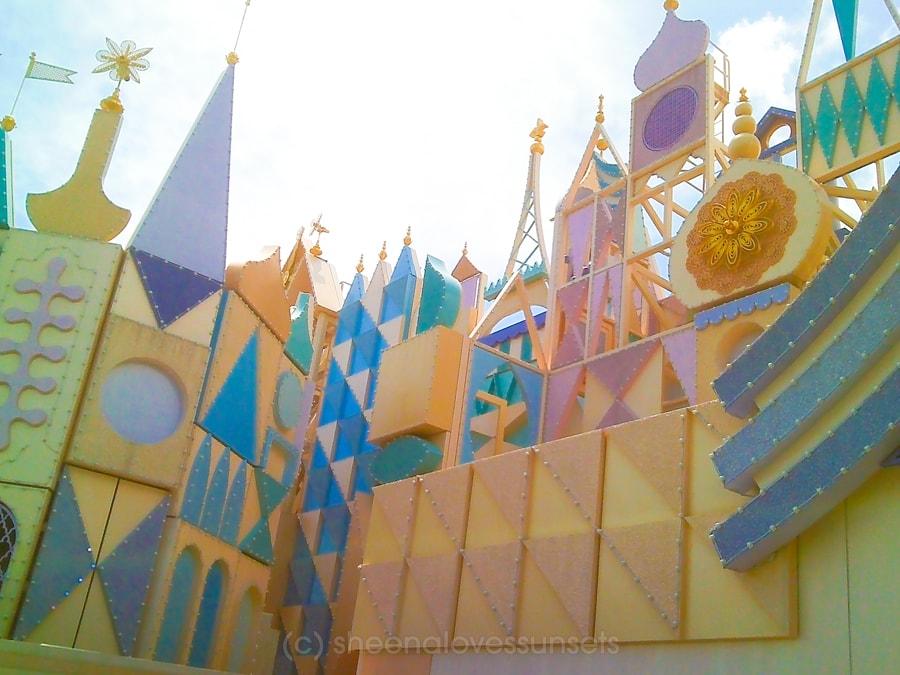 Luke: "It's a Small World! There's rain rain!"
Me: "It's not real rain. It's just the rainforest scene."
Luke: "It's real rain, yan!"
Me: "Is Small World your favorite ride?"
Luke: "Ya, more than Tea Cups, more than Slinky."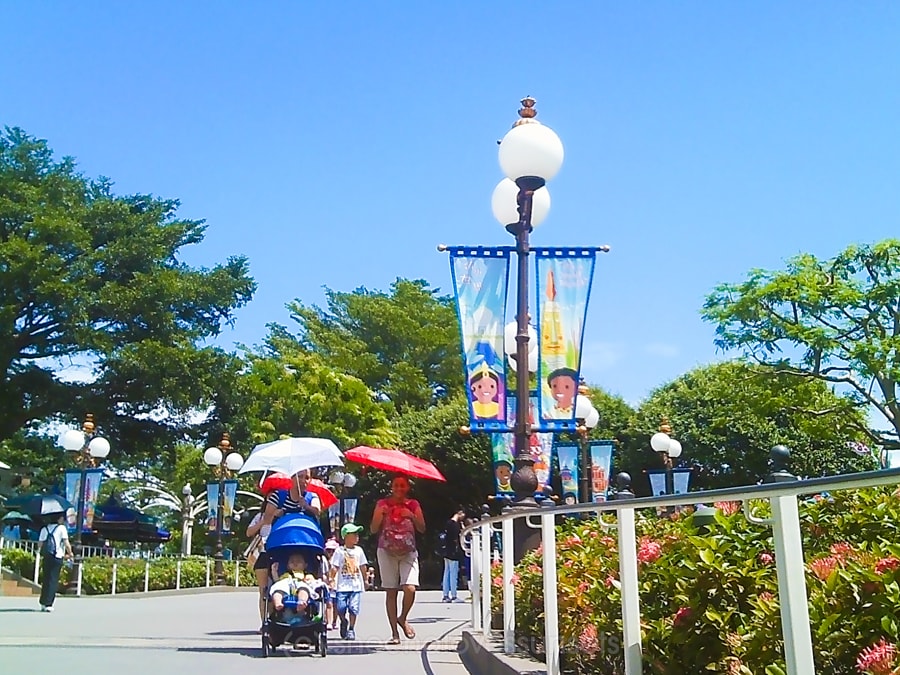 Luke: "That is Small World again. I picture the baby."
Me: "Why?"
Luke: "I DUNNOOOO."
Me: "What can you tell me about the baby?"
Luke: "Wala (Nothing!)"
(NOTE: THIS POST IS ABOUT OUR EXPERIENCE LAST SEPTEMBER 2017.)