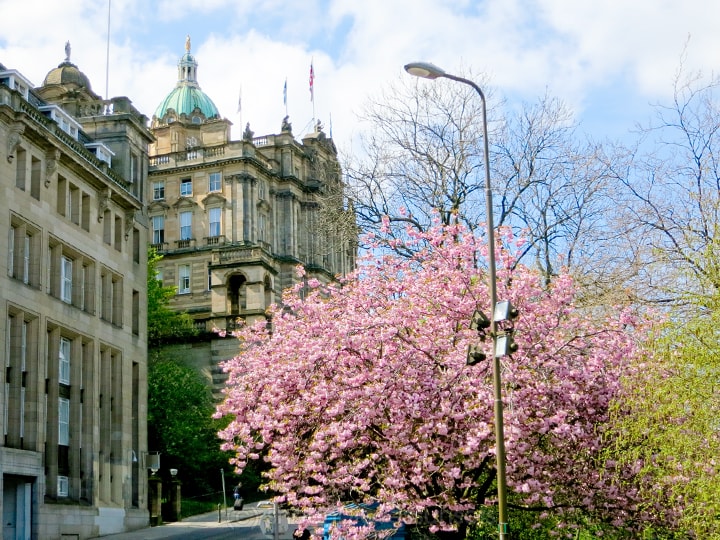 Edinburgh is rich in historical and cultural attractions. You can see neo-classical buildings everywhere and walk on cobblestone streets that make you feel like you transported into another era. Unlike my husband who's big on modern and highly industrialized cities, I prefer charming, old ones that have a lot of character. So to me, Edinburgh was a dream!
We arrived at around 6am in the morning via an overnight bus from London and spent two full days in the city. Though our stay was short, it was a great introduction. So if you're planning a quick trip to Edinburgh and still stumped about where to go and what to do, here's a list of 5 things that I believe are essential Edinburgh experiences you shouldn't miss!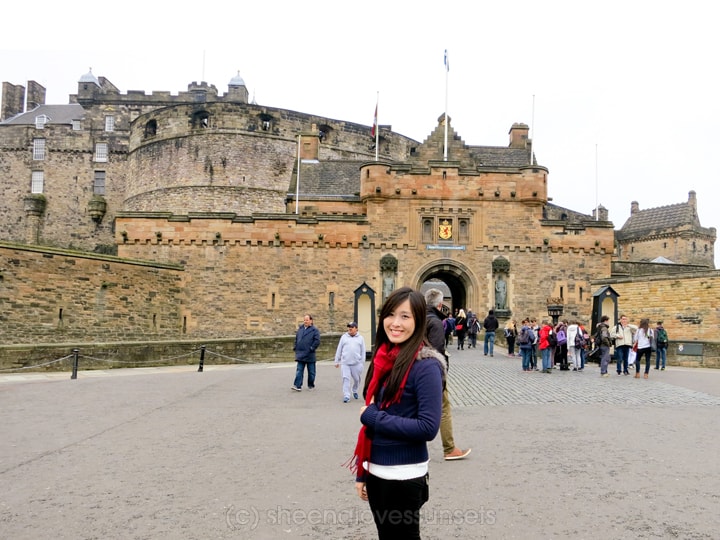 1. Visiting The Edinburgh Castle
Are you a fan of history? How about of the TV series "Reign"? Well, even if you're not any of the two, I'm pretty sure you still wouldn't wanna miss out on visiting Edinburgh's most famous landmark.
The Edinburgh Castle has been an important stronghold and fortress throughout the history of Scotland. Aside from touring the castle, you can also get amazing views of the city and see the Crown Jewels. If you go at the right time, there are actors who re-enact scenes from history. We didn't get to see any during our visit but it looks like something I would've enjoyed!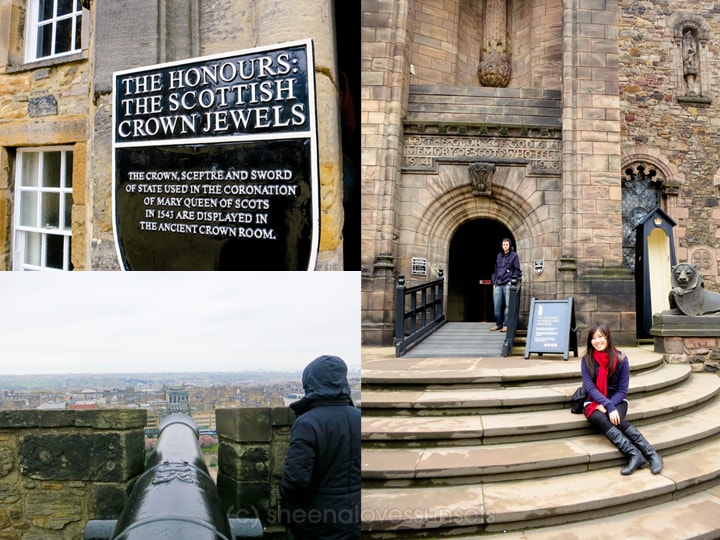 I would've wanted to stay longer and explore more but it was raining when we went and the wind was too cold (even for me, and I love cold weather!) So make sure you're warm enough before you visit.
TIP: If you're going in August, try to grab tickets for the Royal Edinburgh Military Tattoo! I really wanted to do this but unfortunately, we went on April!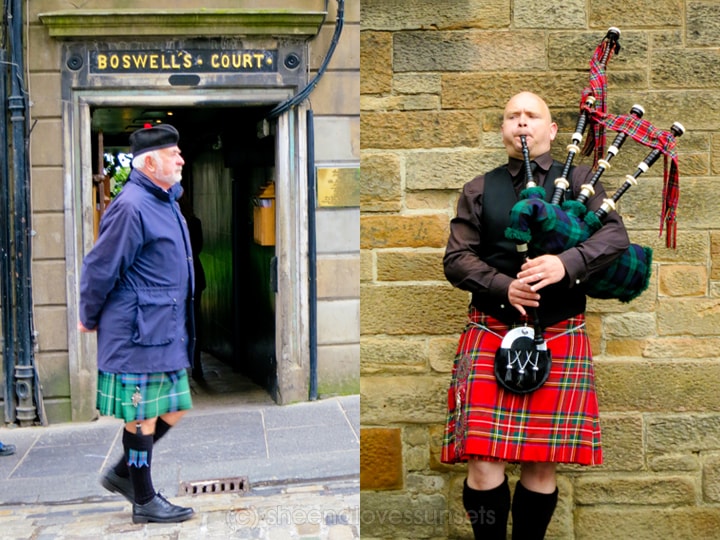 2. Hearing the sound of bagpipes (and seeing men in kilts!)
They do it for the tourists, but I don't mind! Hearing the sound of bagpipes as I stroll around the city is not a bad way to experience the city at all! And seeing men walking around in kilts also made me feel like I was having a real Scottish experience (I admit, I can be really tourist-y like this, please don't condemn me; I know some of you are like this too deep inside!)
I decided to wear some plaid too, to match my surroundings and I would've worn a skirt except, as mentioned, the weather was so cold! (Mor always refers to the city as Edinbrrrrr! Haha!)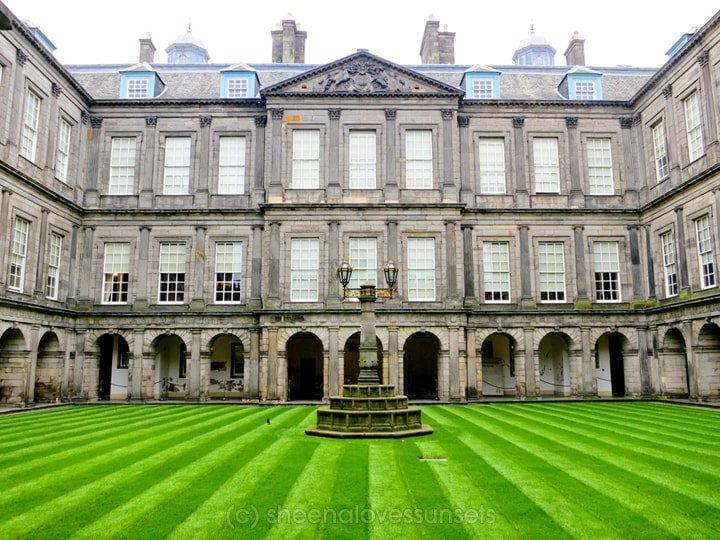 3. Exploring the Palace of Holyroodhouse
The official residence of The Queen (as in, the present-day monarch, Queen Elizabeth II) in Scotland but is mostly famous because of the historic chambers of Mary Queen of Scots. And because I've always been fascinated with her story (that's why I'm partial to the TV show "Reign" in spite of all its cringe-worthy historical inaccuracies), I was practically geeking out when I checked out her room!
I don't have a lot of photos because you couldn't take pictures inside. But the place is huge and you get an audio guide as you make your way through the grounds.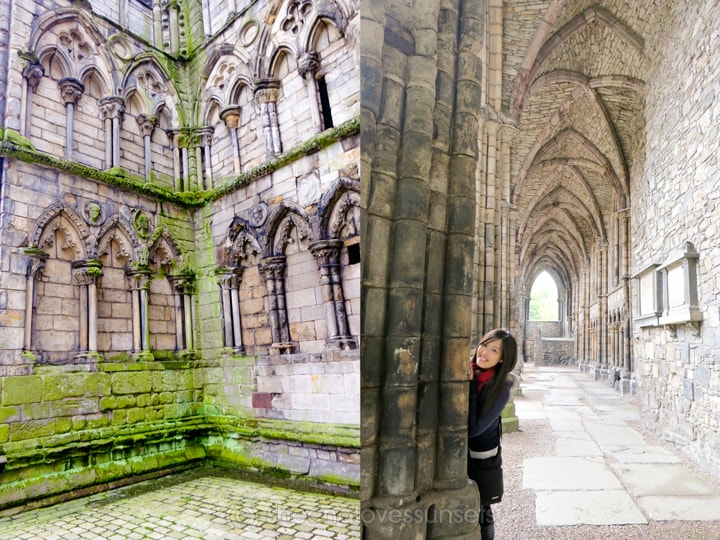 Make sure you don't miss walking around the gorgeous gardens and pretending that you are part of Scottish royalty (ok, maybe that's just me!)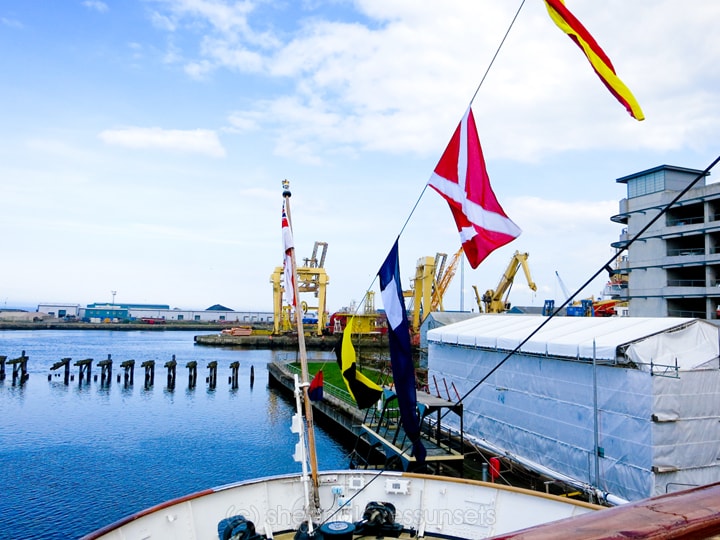 4. MUST VISIT: The Royal Yacht Britannia
And as if I haven't had enough of history and all things royalty (I haven't), we visited Queen Elizabeth II's official yacht, which is now not in use and permanently docked here in Edinburgh.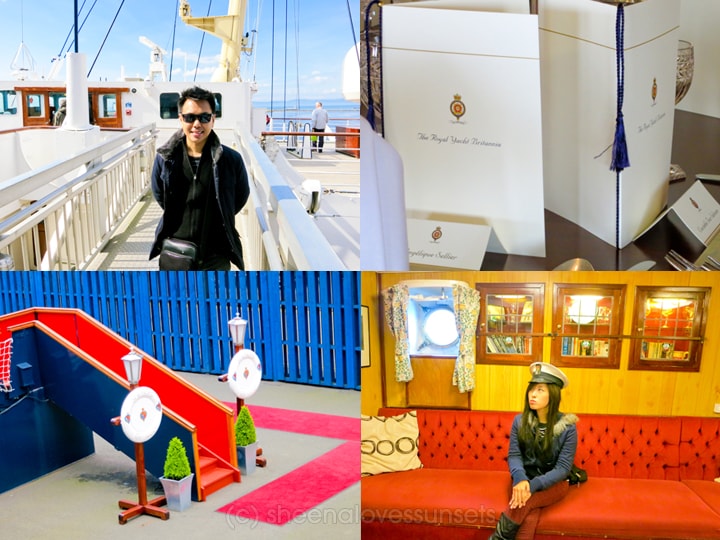 Mor particularly enjoyed this stop and that's worth mentioning because visiting castles and old streets is really not his thing (and that's basically what we've been doing so far!) The Royal Yacht so intrigued him, that he took his time examining every corner and detail.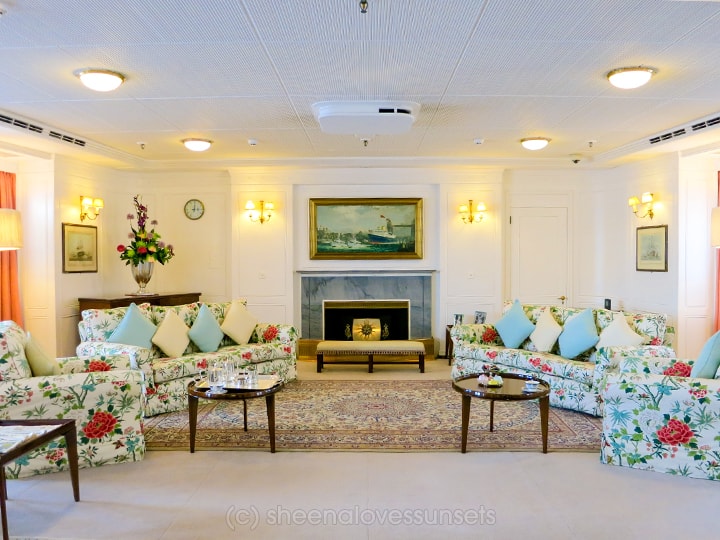 Can you believe this is inside the yacht?!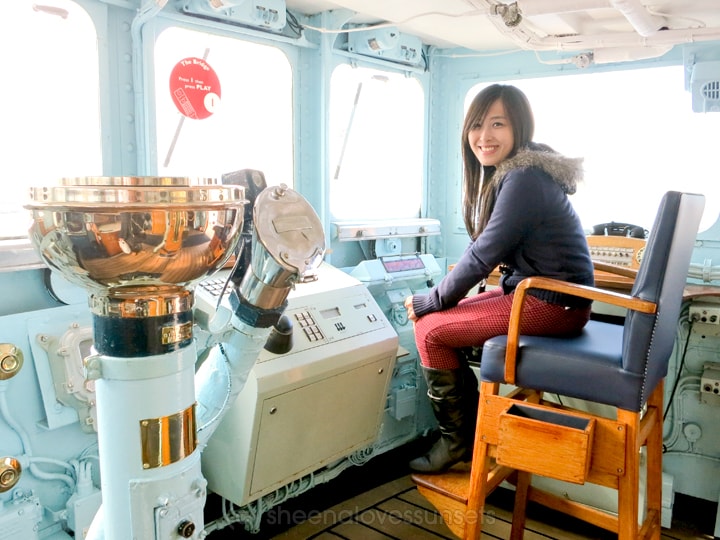 The Royal Yacht Britannia is a bit farther from the other landmarks but that shouldn't stop you; it's definitely worth a visit.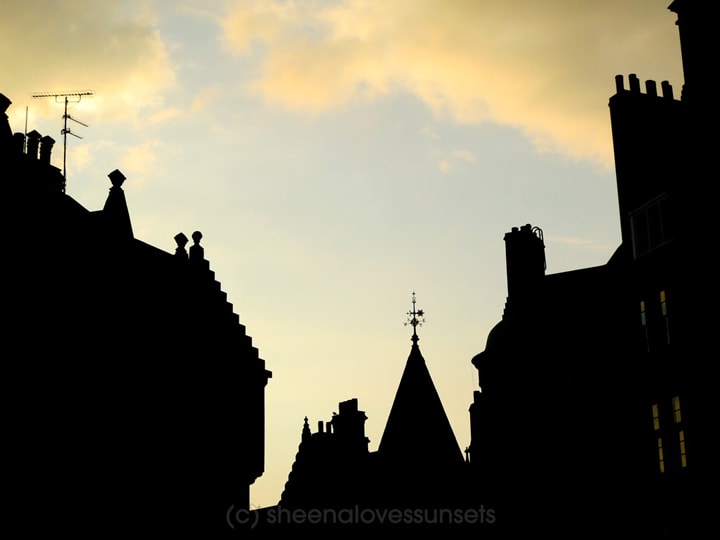 5. Walking (and shopping) along The Royal Mile
This also includes its neighboring streets! Enjoy the one-of-a-kind shops as you stroll along the romantic streets of the old town. There are also a lot of small, cute places where you can grab a really good snack (or lunch!)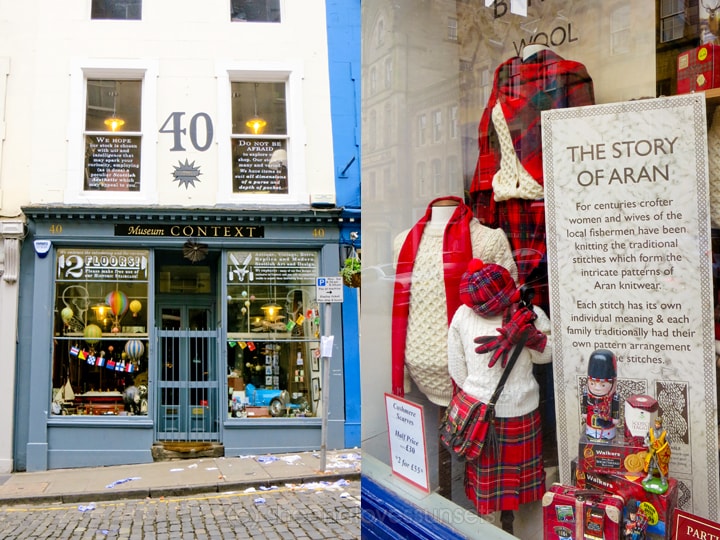 To sum up, if your general interests include history, royalty and culture (like me!), Edinburgh is the place for you; two days is not enough to explore it thoroughly. But if you prefer places that are heavy on nature or if you enjoy modern cities like Tokyo and New York more (like my husband!), you'll be good with the two full days!
(NOTE: THIS POST IS ABOUT OUR EXPERIENCE LAST APRIL 2014.)