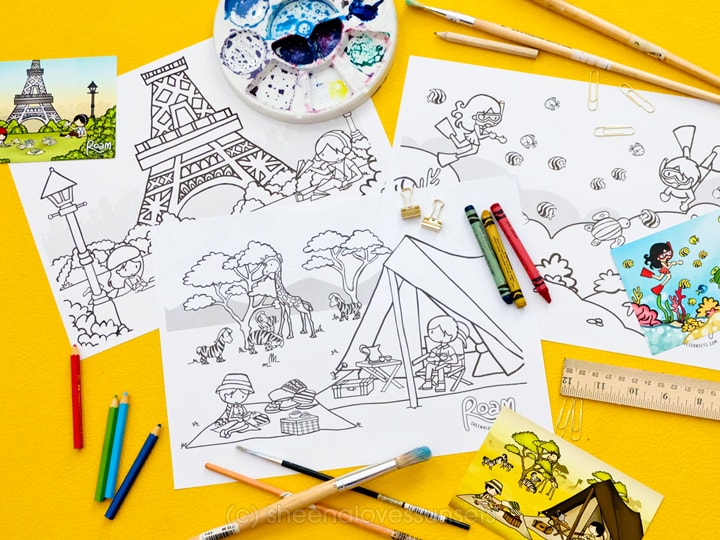 If you love travel and coloring books, I have a special treat for you!
Three (3) coloring sheets are now available to download for free! Choose from either having a relaxing morning in Paris, a snorkeling adventure at the tropics or a safari glamping adventure in Africa! Just click on the link at the bottom of this entry to download. Best if printed on A4 sized paper and don't forget to choose the option "fit to scale" when you print!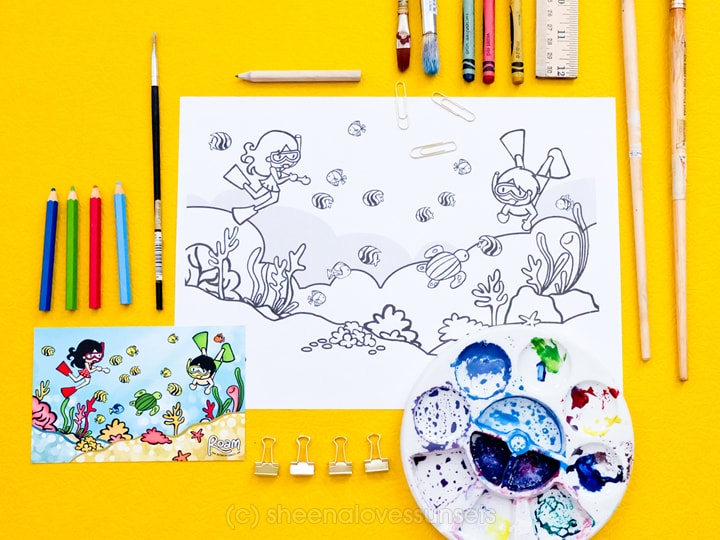 The artworks are taken from my book Roam, which is available for purchase at the online store. Postcards with the same artworks are also available.
I would really love to see your works so please use the hashtag #RoamAwayWithMe so I can see them and maybe even repost some! Also, don't forget to follow me on Instagram because I might be hosting a coloring contest soon! You just might win some prizes! Hint, hint! 😉