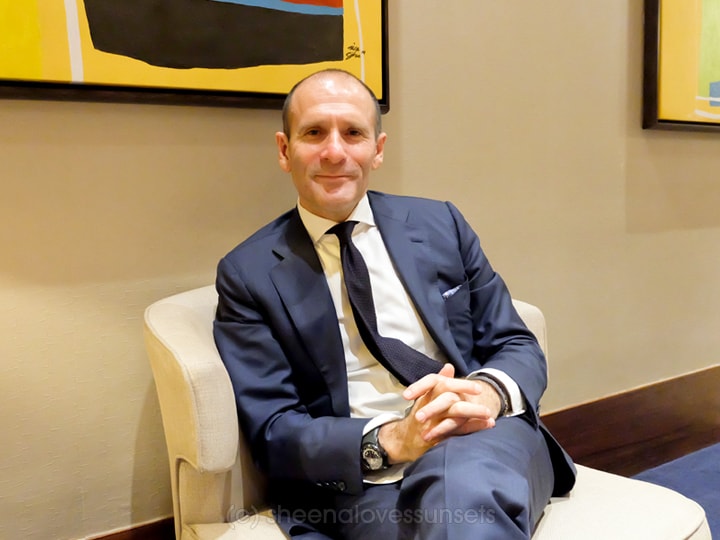 Talking to Gavin Tollman was like chatting with a friend about our common love for travel. He was so approachable, down-to-earth and passionate about his work that you would sometimes forget you're talking to one of the biggest CEO's in the travel industry.
I sat down with Gavin Tollman to talk about what sets Trafalgar apart and about how the company has evolved and remained relevant through the years.
The Difference with Trafalgar
What sets Trafalgar apart from other tour operators offering the same destinations?
I was asked this question earlier, just walking in here by a travel agent partner: "How come you have competitors that have more inclusions than you?" It's not about the number of inclusions but about the right inclusions. It's about finding the right balance.
Tell us about Trafalgar's "Be My Guest"
"Be My Guest" is where you go into the local's house and you eat food with the locals. In 2010 when we first began this change, everyone wanted to know if these were gourmet experience and I said no; breaking bread with the locals gives you the opportunity to get a real insight into the culture.
The first one we did was in Sorrento. There were 2 sisters who were widows, with a wonderful home overlooking the bay of Naples. As you get through the cobblestone streets there were feral cats running around, but that's the whole reason, you feel like you're in Sorrento. That's why we go there. As you come into the gate, you walk through this unbelievable lemon grove, overlooking the sea. And there, she made the best Spaghetti Pomodoro you would ever eat!
How did we know we were on to something good? When we looked back on our guest comments on our "Best of Italy" trips, that one moment our guests would all write about was that dinner at the sisters' house. Immediately we knew this was a direction we needed to take.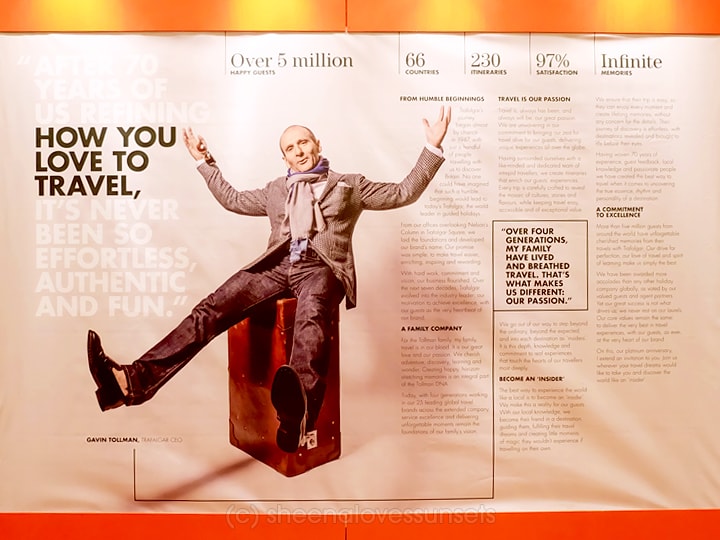 I know customer feedback is very important for Trafalgar. Could you share with us one of your favorite memorable experience with a customer?
I have a letter from a mother that reminds me of the very reason why we travel. She's of Italian descent from the state of New York. She wrote to me about how the reason why she chose this trip, "Gladiators, Gondolas and Gold," was for her children to understand the legacy of where they came from. In going on this trip, what she saw was they got that.
But more so, what was so transformational for them was before, none of the children had been very interested in life outside New York. What they got from this trip was number one, understanding the history; going and pretending to go into a gladiator school, go up in Venice, see gondola of casanova. Suddenly history books all of a sudden comes to life. But what she loved most were the friendships that were made. The children all of a sudden understood that there's a whole world outside NY. They now had Canadian friends, Australian friends, south African friends. The children saw the beauty of the far greater world.
On Millennials and New Travelers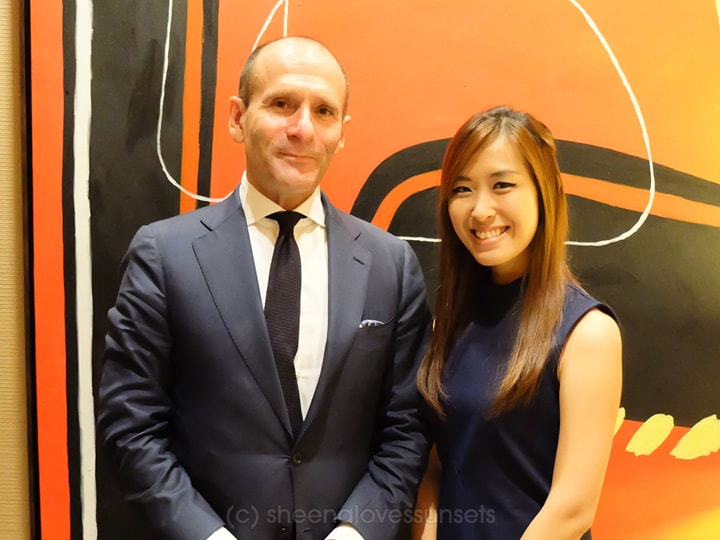 Gavin Tollman with a Millennial traveler! Haha.
Trafalgar has been around for 70 years. How do younger travelers, like Millenials, differ from travelers before?
I look at Millennials today and I think that probably one of the most misunderstood concepts about Millennials is that travel to them is about going to places to get drunk and eat at McDonalds. I believe more than ever that Millennials do understand the importance of wanting to understand the culture. When they go to destinations, they want to get below the surface. So we create bragging rights; those in depth experiences you couldn't do on your own that are hugely impactful to them.
How has Trafalgar evolved because of these new younger travelers?
Recognizing the prevalence of technology today, all of our coaches now have wifi because there's nothing more impactful than posting pictures in real-time to share with the world what they're doing.
One of the big changes we will also have in 2017 is how our guests get documents. We really challenged ourselves on being a better corporate citizen. And it's thanks to the consciousness of the Millennials. Why do we print this? Do we actually need documents? No. So we decided to stop printing it, and to just give it to everybody in their smart phones so they get it everyday. It's instantaneous; they can see it.
So those are the kinds of things that we are doing that really talks to the Millennial market and younger travelers.
So does this mean you have an app?
Yes. Right now it's on our web platform called MyTrafalgar and the entire thing is designed from before you travel, once you are traveling and the opportunity to remain in contact with your fellow travelers post your journey.
Trafalgar's Destinations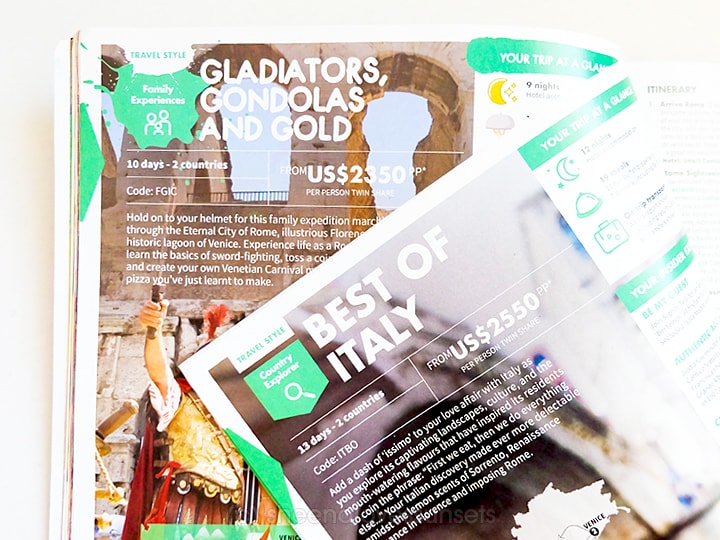 What is one Trafalgar trip that everyone should take?
I guess that question depends. I'm always a big believer of what it is you want. I think where I'm most proud of is whatever our guests want, whether it's history of if your legacy is Italian (for example) we can make sure you go and understand that.
My brother, who lives in America, just took his kids on the historic highlights. It's an East Coast trip to retrace the roots of the history of America. So it's really different things for different people. Whatever it is that they want, we can enable them to get that. Being able to showcase destinations in a way that really touch hearts and souls is what it's all about.
What are destinations that you would like to include soon in Trafalgar's lineup?
I'm generally always guided by what our guests want. I've been asked the question you don't come to the Philippines yet, and I would ask more of that question! There's also one place I haven't been to which we don't go to either, which is Antarctica and a lot of people talk more and more about that. So we are always looking for new destinations.
—
Mr. Gavin Tollman was in Manila to celebrate Trafalgar's 70th anniverary. Together with Pan Pacific Travel, they hosted an intimate dinner for their valued Filipino clients.