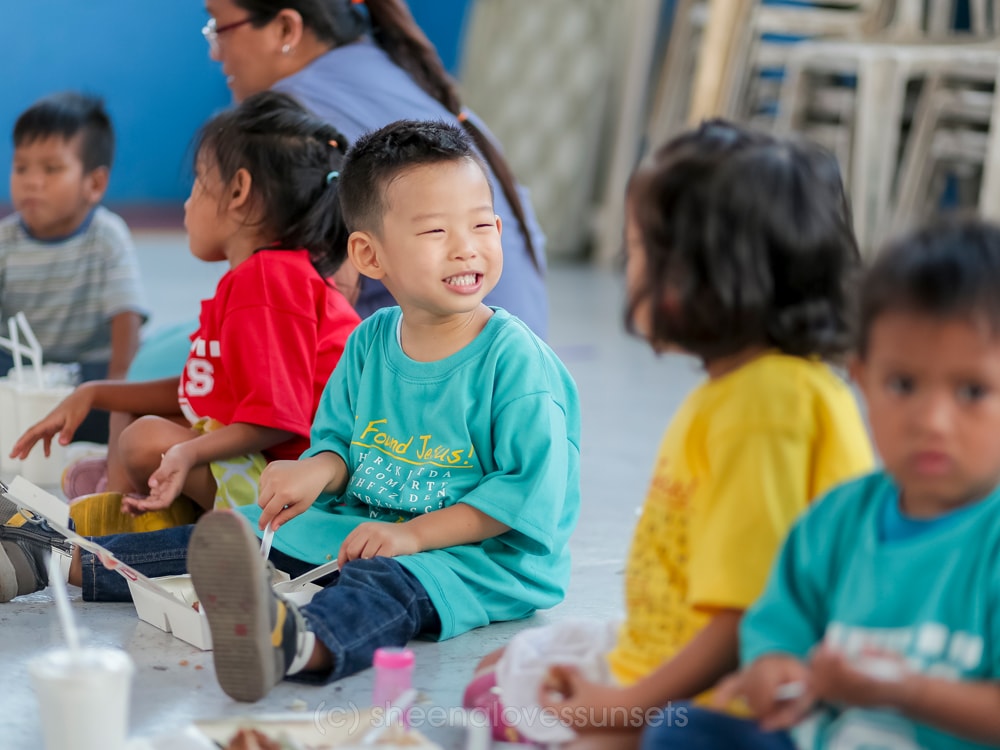 Kids often equate their birthdays with receiving gifts. But what if we encourage them to do the opposite; to give instead of expect? Will it change the way they approach their birthdays? Will it change the way they approach others?
We decided to try. So for Luke's 3rd birthday this year, we celebrated his special day with orphaned kids at Gentle Hands Orphanage.
Teaching Luke to Give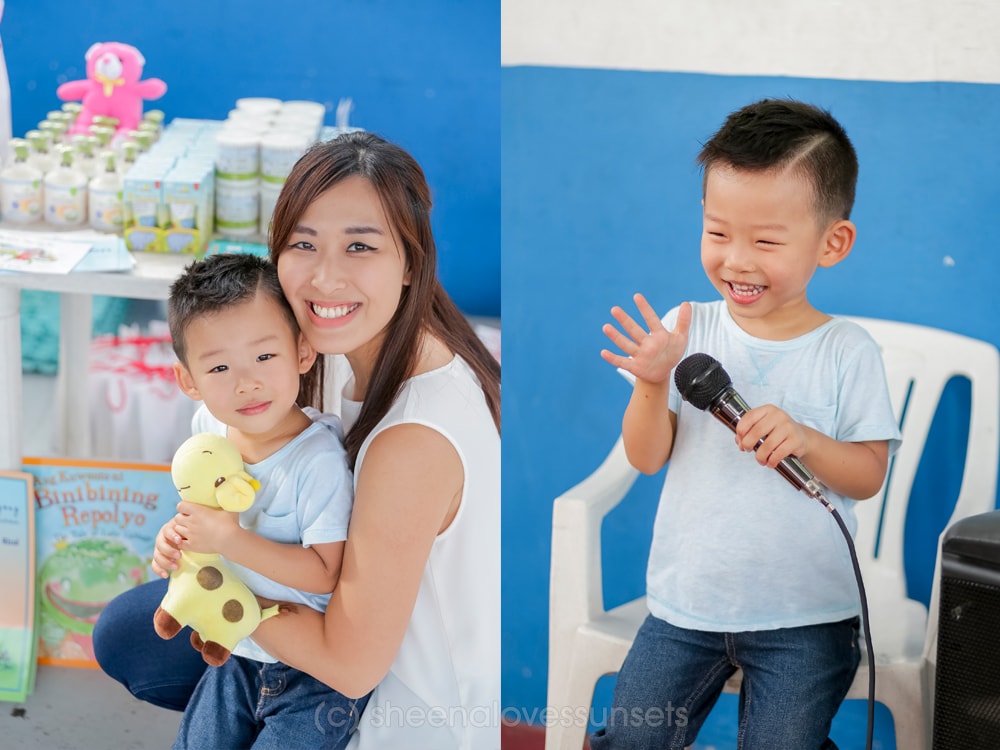 As we were thinking of making plans for his birthday, the Bible verse Luke 14:13-14 really spoke to me. It said "But when you give a banquet, invite the poor, the crippled, the lame, the blind… although they cannot repay you..." (Disclaimer: Verse was cut shorter.)
Luke has been blessed with so much love and care over the years. He has also been blessed with a lot of material blessings. I know that if we hold a party for Luke, he would receive a ton of gifts. Although of course we are grateful, he honestly has more toys and things than he needs.
I have nothing against throwing big parties and gifts. In fact, we held the expected birthday bash on his first birthday. But we figured that this would be great opportunity to teach him more about compassion in action, as we do something more meaningful instead.
About Gentle Hands Orphanage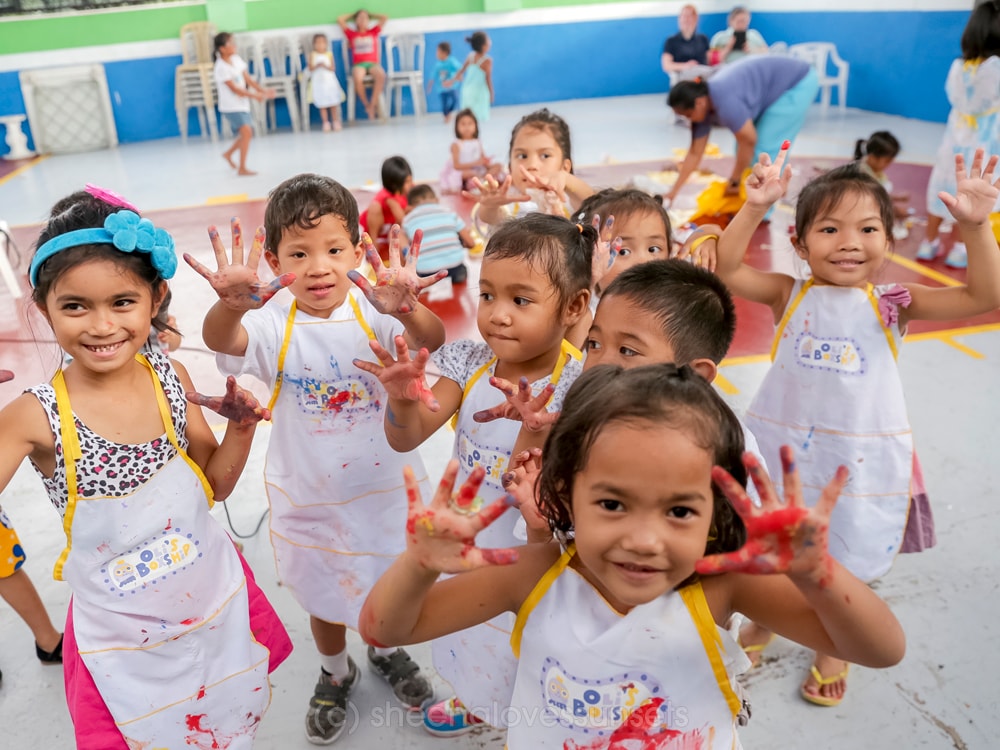 "Gentle Hands is a 24-hour Residential Care Facility that provides social work, medical, nutritional, home life, educational, recreational, adoption counseling and Christian living programs to orphaned, neglected and abandoned children in the Philippines." (Learn more about the place here)
We were given a brief background by Neil who is in charge of all public relations activities at Gentle Hands. He explained that although events with the kids are very much appreciated, their real end goal is to eventually place these kids in loving families.
One of the problems they face is that not a lot of Filipino families are open to the idea of adopting. Most adoptions are from foreigners and that's not ideal because believe it or not, there's actually a limit per year to the number of foreign adoptions that can be made! At the same time, as the kids grow older, their chances of getting adopted also get slimmer. This is because most families prefer adopting babies or younger kids.
If you or if you know anyone thinking of adopting, kindly connect with Gentle Hands at this number +632-913-5540.
Painting Activity c/o Oli's Boxship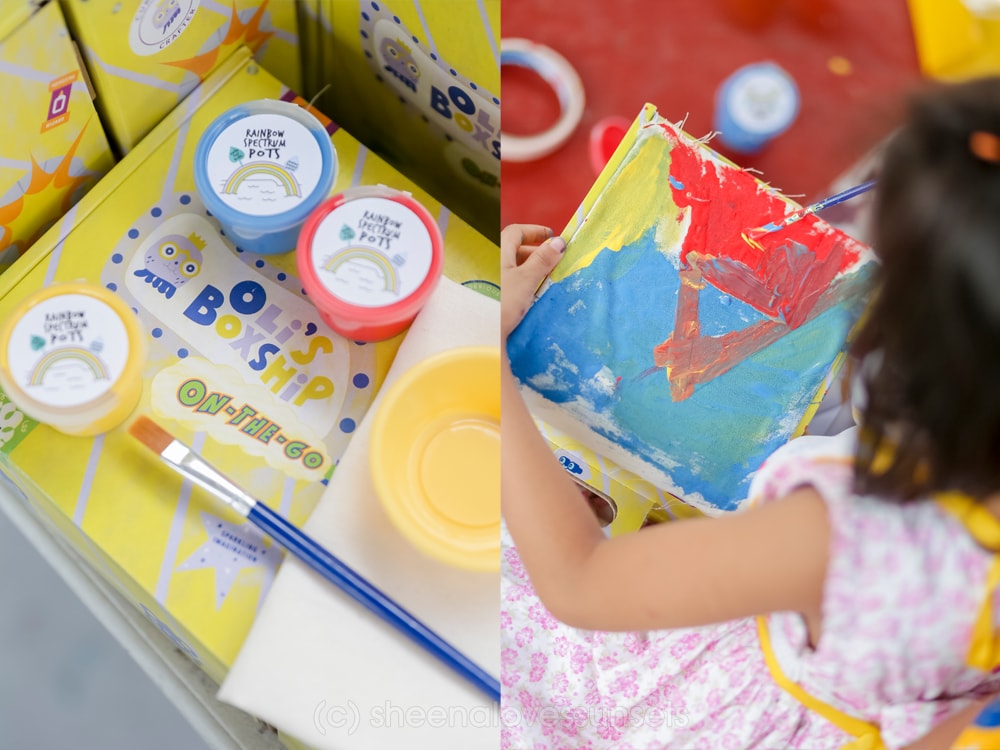 Anyway, more about that special day!

On most outreaches, the kids are usually treated to games, prizes and a mascot visit from one of the big fast food chains. So we decided to do something different by partnering with Oli's Boxship to present the kids with an arts and crafts activity.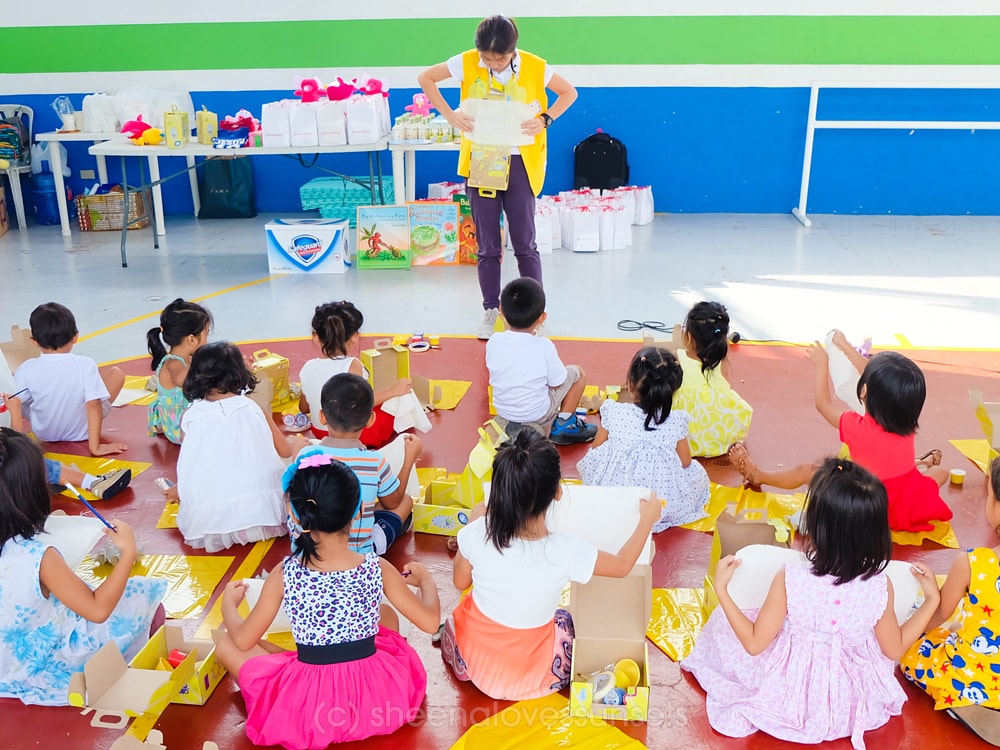 Working on Oli's Boxship is honestly one of Luke's favorite activities. Whenever he would see a new box waiting at our living room, he would scream "MOMMY!! WE HAVE OWI'S BOXSHEEEP!"
So he was really so excited to share Oli's Boxship with all the kids that day!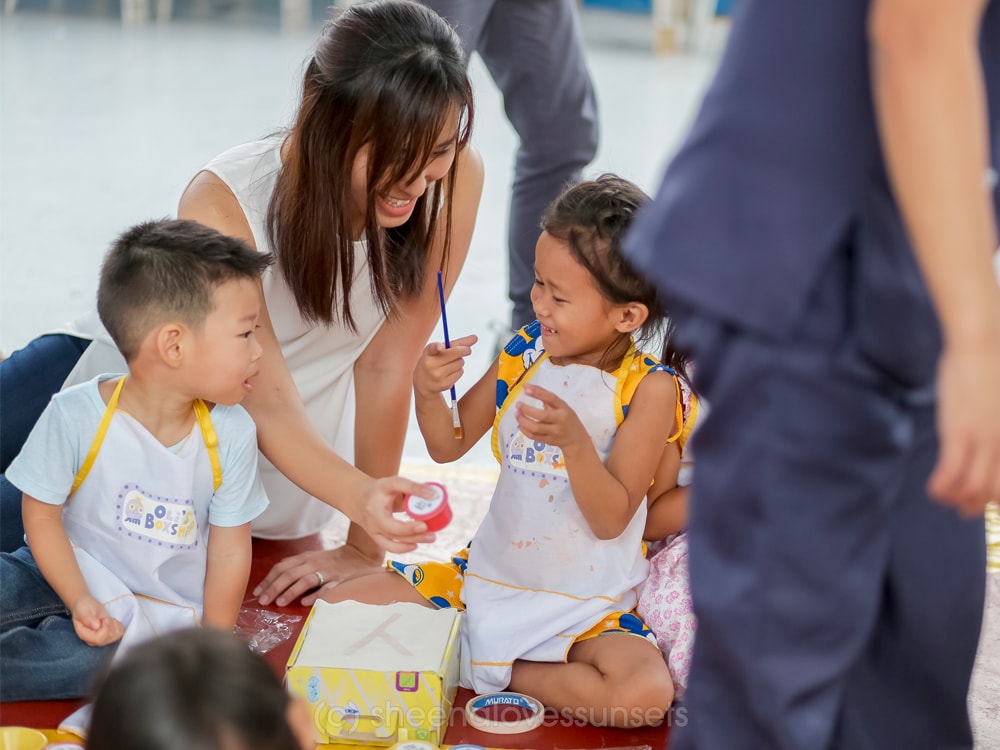 Each Oli's Boxship box contained all the materials they needed for the activity. The kids also wore their own Oli's Boxship aprons! They placed their initials in front of the canvas on their box using tape, and they painted away!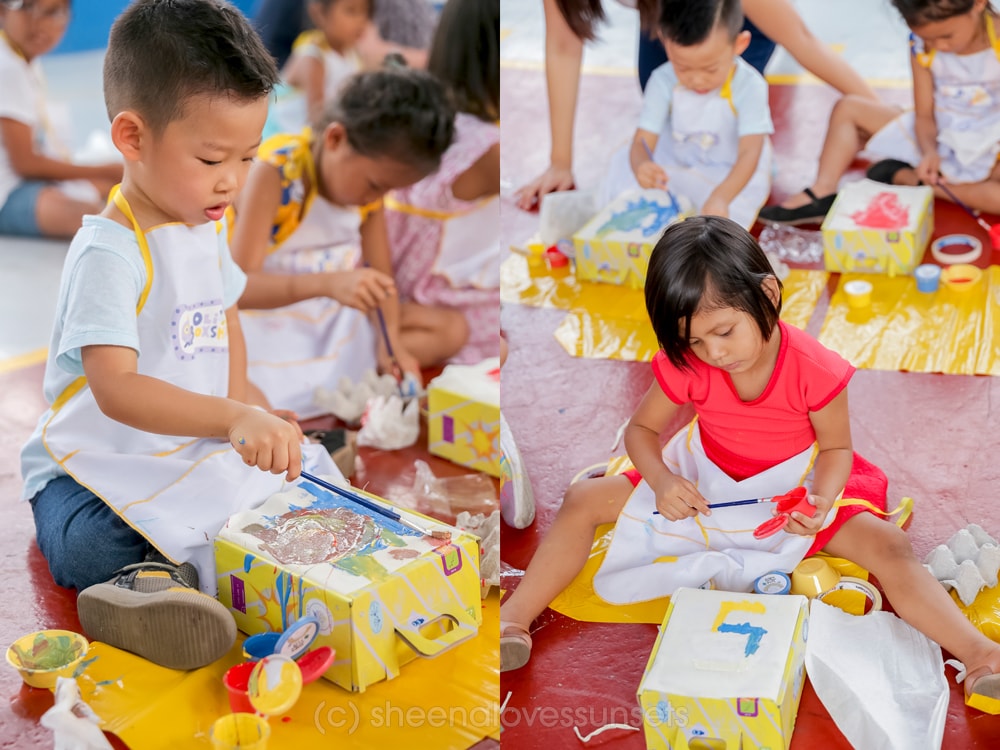 Some of the kids were very serious with their work…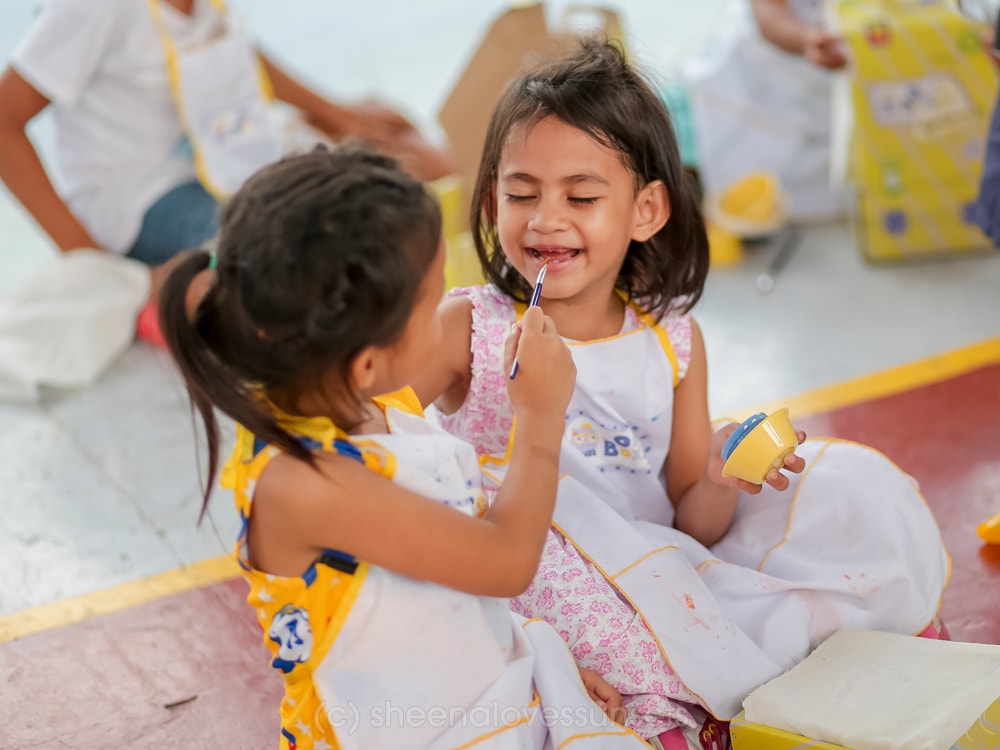 …while some weren't. Hahaha.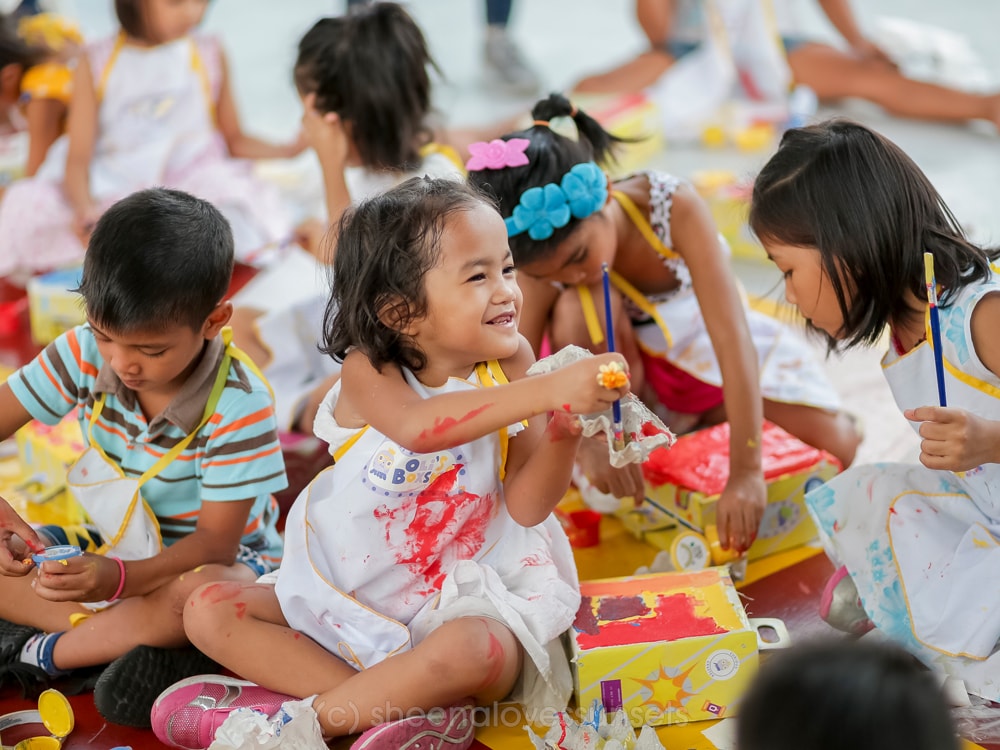 "See, I have written your name on the palms of my hands." (Psalm 49:16) Stef of Oli's Boxship shared this verse with us and it was such a good reminder of how Jesus loves all these children equally and that they are extremely precious to Him.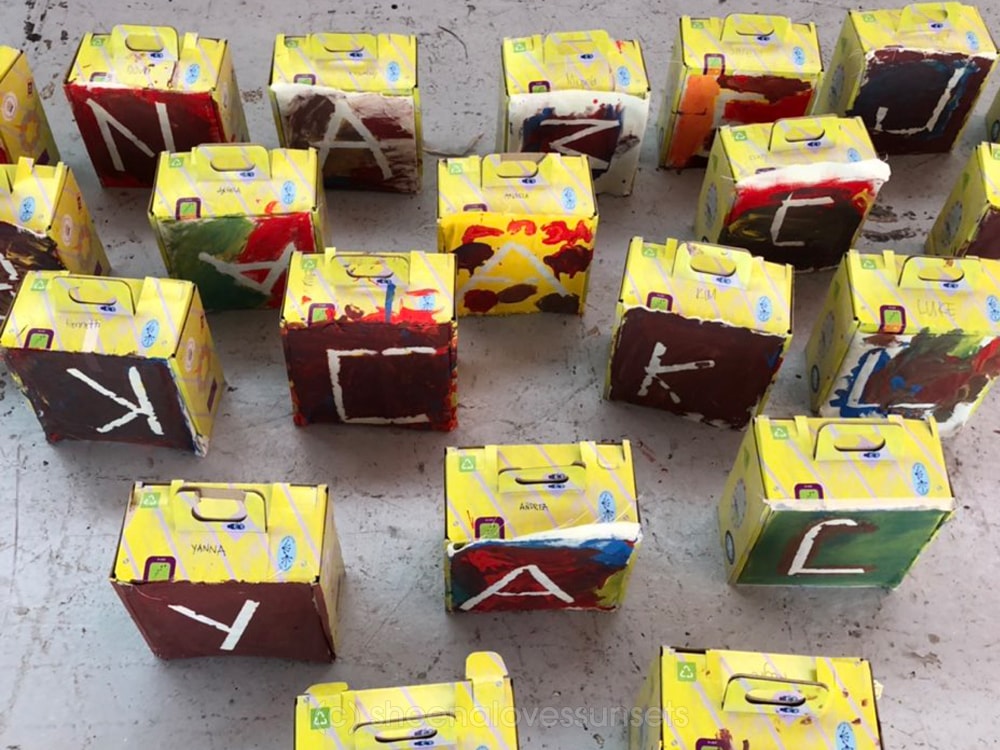 Ta-da! The finished product that the kids were able to take home!
For those wondering, Oli's Boxship is a monthly arts & crafts subscription box. Luke loves it because he gets to do unique things. I love it because I don't have to search for Pinterest for crafts haha! They have Oli's Boxship Party Favors too, like what we did here! It's so perfect for birthday parties (whether big or small!) and a great alternative to the usual loot bags.
Visit their page for more details or email them at hello@olisboxship.com.
Storytelling Time!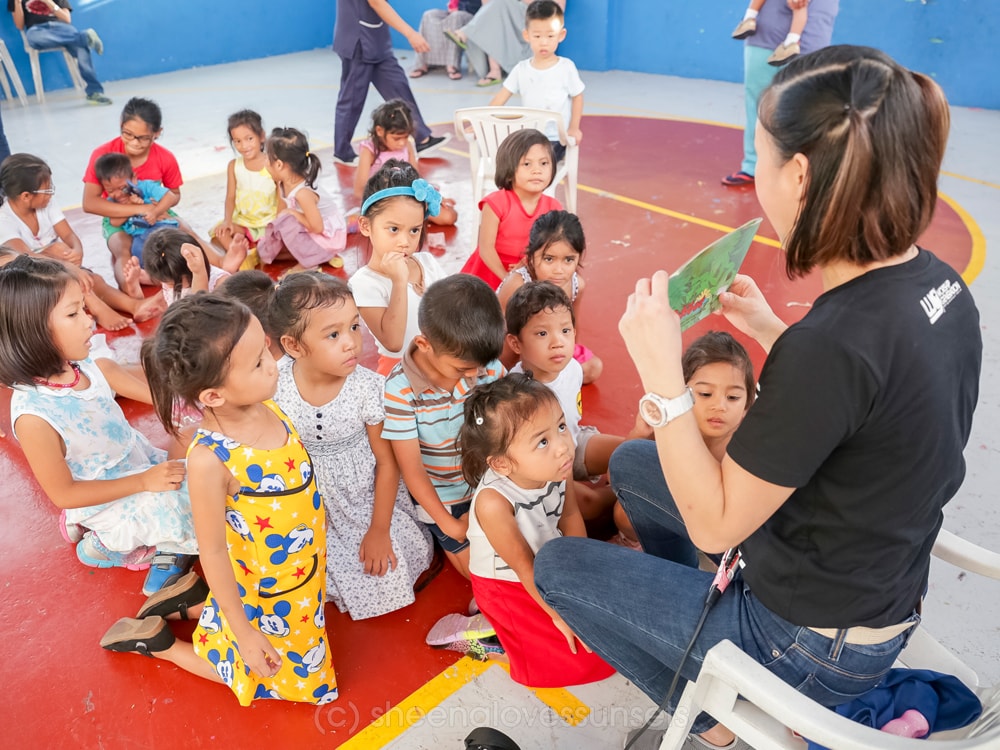 While waiting for all the painted boxes to dry up, we had a storytelling session with Teacher Marie!
My good friend Marie is an amazing teacher who used to teach at Gymboree. She told me that even before I asked her to join us, she had already been praying to God for an opportunity to use her passion for kids for the glory of God. Funny how God answers our prayers when we seek Him with all our hearts.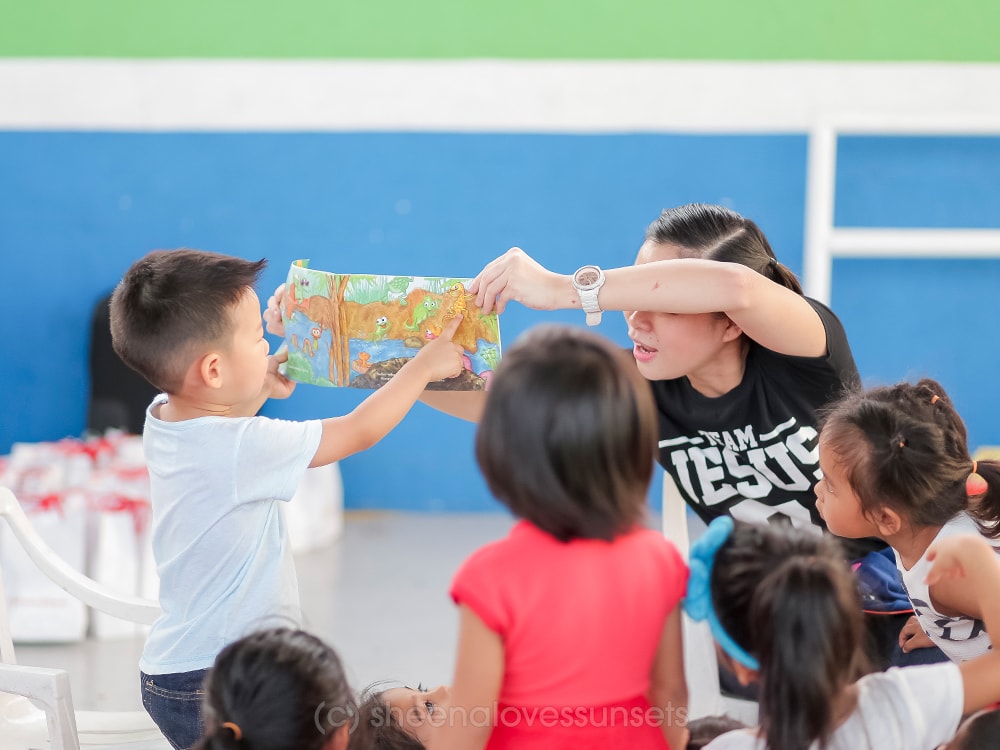 Marie shared a book called "Okaka-Okaka: Ang Batang Palaka" It was here that I discovered that Luke didn't know what the word "palaka" meant. Whaaat! Haha. I need to teach him more Filipino! Hehehe. (Palaka = "frog!")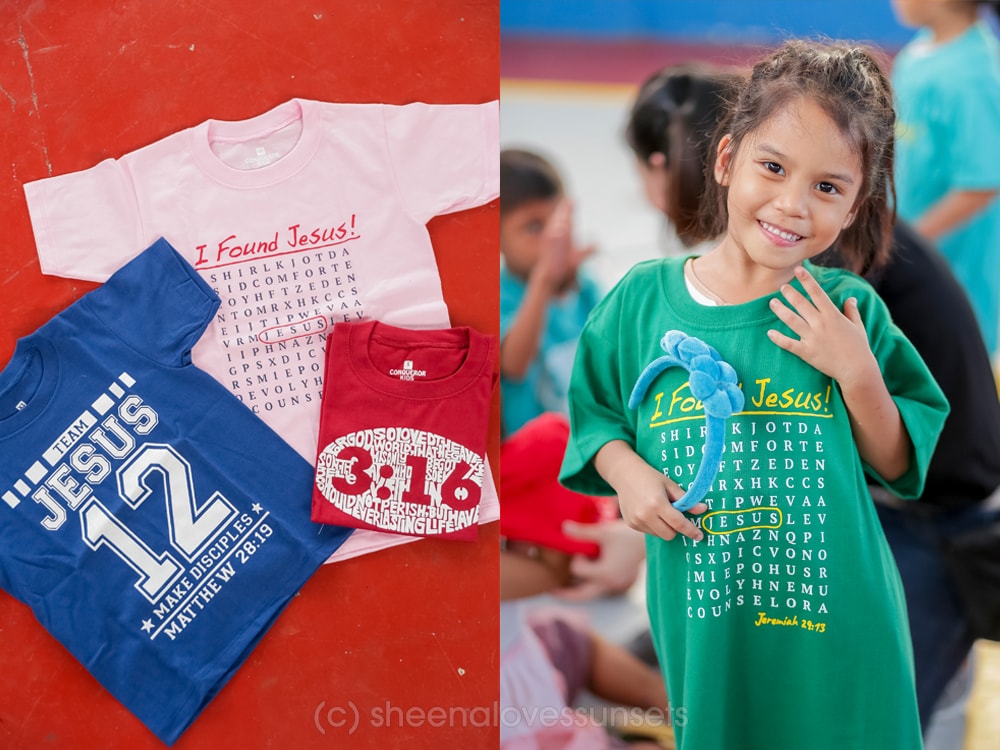 After storytime, Teacher Marie gave all the kids shirts! (Huhuhu super sweet!) Wanna see how much they loved them?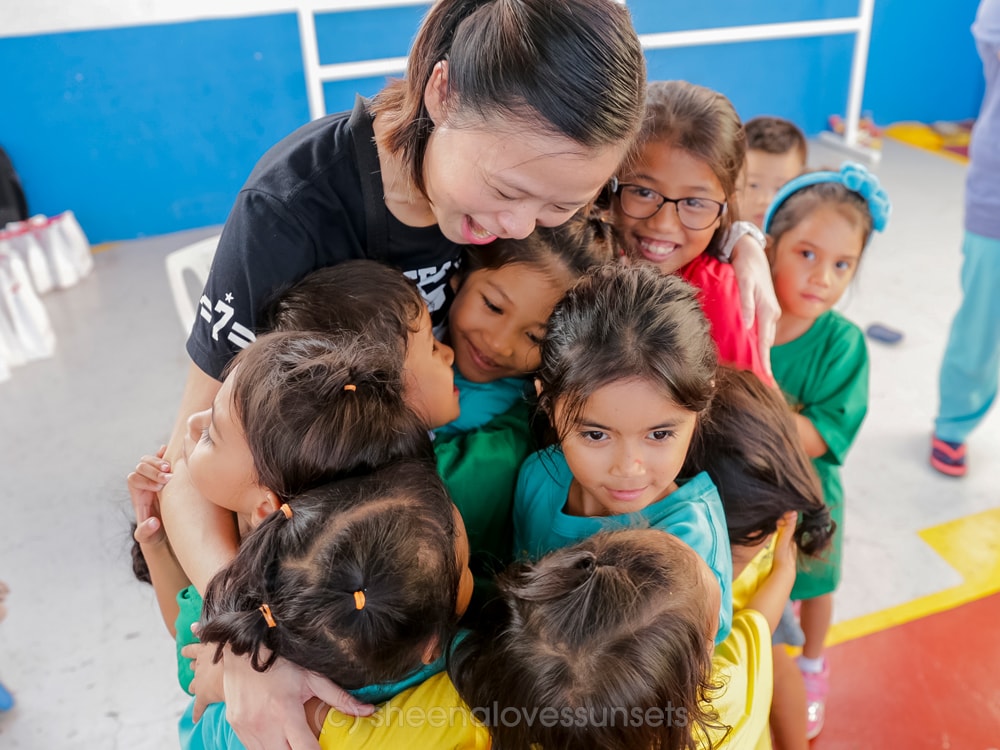 Awwww, look at those smiles!

Time to Eat Together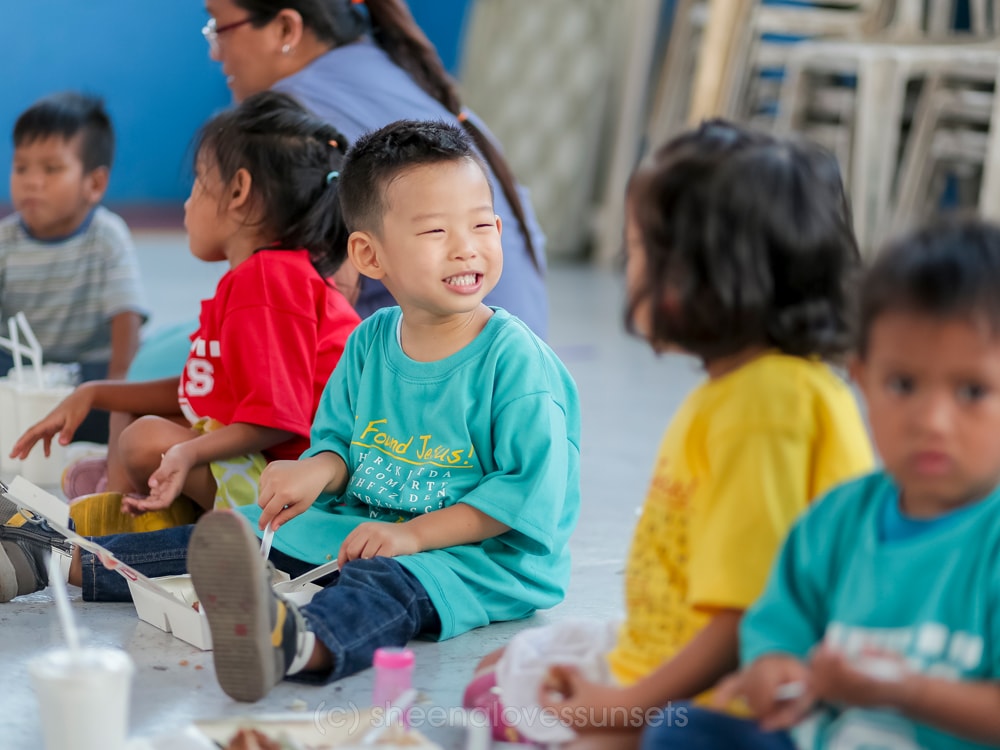 I know I already shared this photo at the beginning but I'm sharing it again here because it's my favorite! Haha.
After all the fun activities, we had a simple merienda/early dinner meal. All the kids sat around in a circle and ate. Luke has NEVER eaten this way before, sitting down on the floor, but he happily joined the kids with no complaints even though we saw him struggling to bend just to reach his food! Hahaha.
I think he was also so happy to be allowed to sit on the floor without us scolding him that it's dirty!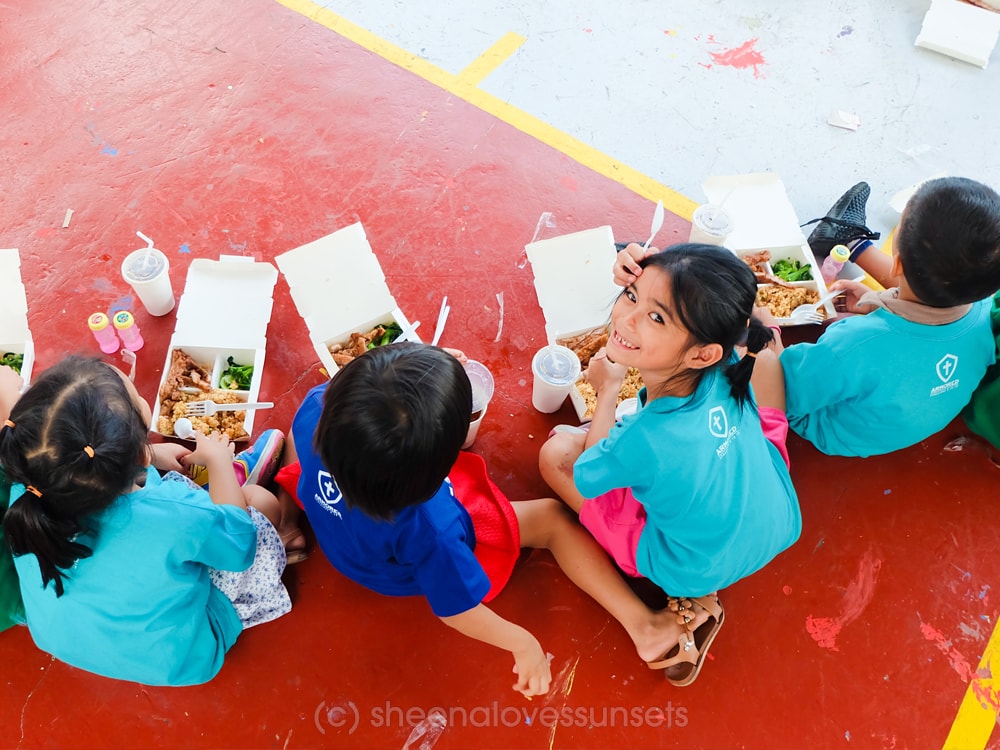 Seeing Luke interact with kids is always a joy for me. He's not really used to being around kids. He has no immediate cousins his age to play with and top that with the fact that I'm currently homeschooling him. He's honestly more used to spending time with adults, which can be both a good and a not-so-good thing.
That's why the photo of him smiling at the girl is such a big deal for me. Hehe. Melts my heart.
Sharing Gifts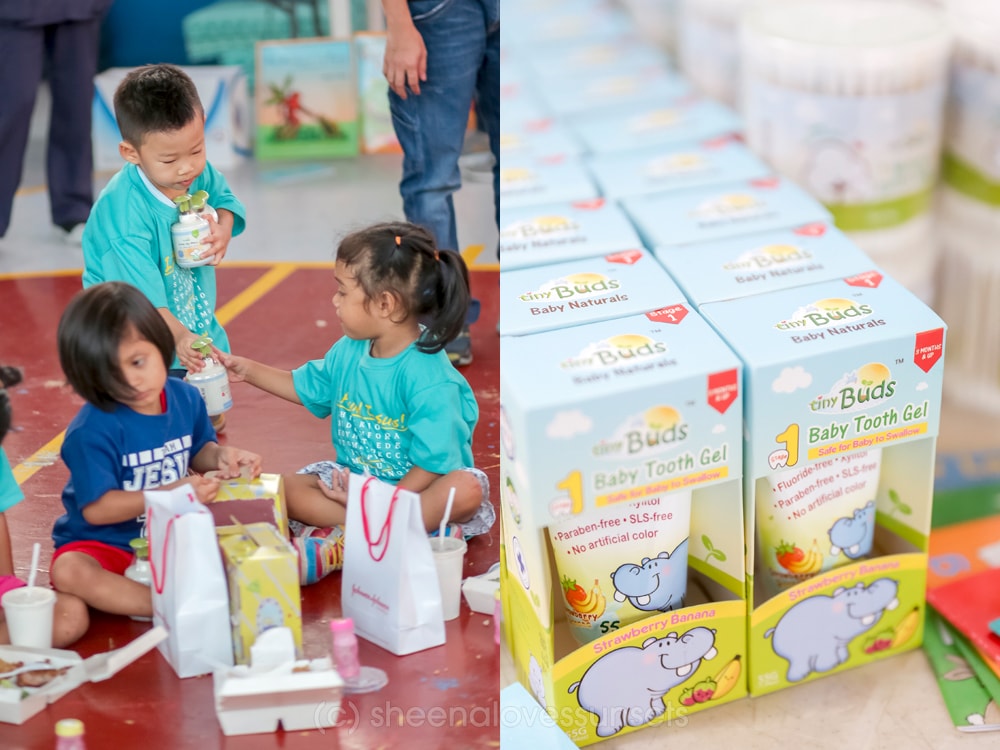 After his meal, we started distributing the gifts for the children. We gave the kids different personal care products from Safeguard, Tiny Buds and Johnson's Baby. They also had some treats like Take 5 and Biscon Cookies and giant books from Tahanan Books. (Complete list of partners, and full thank you, below!)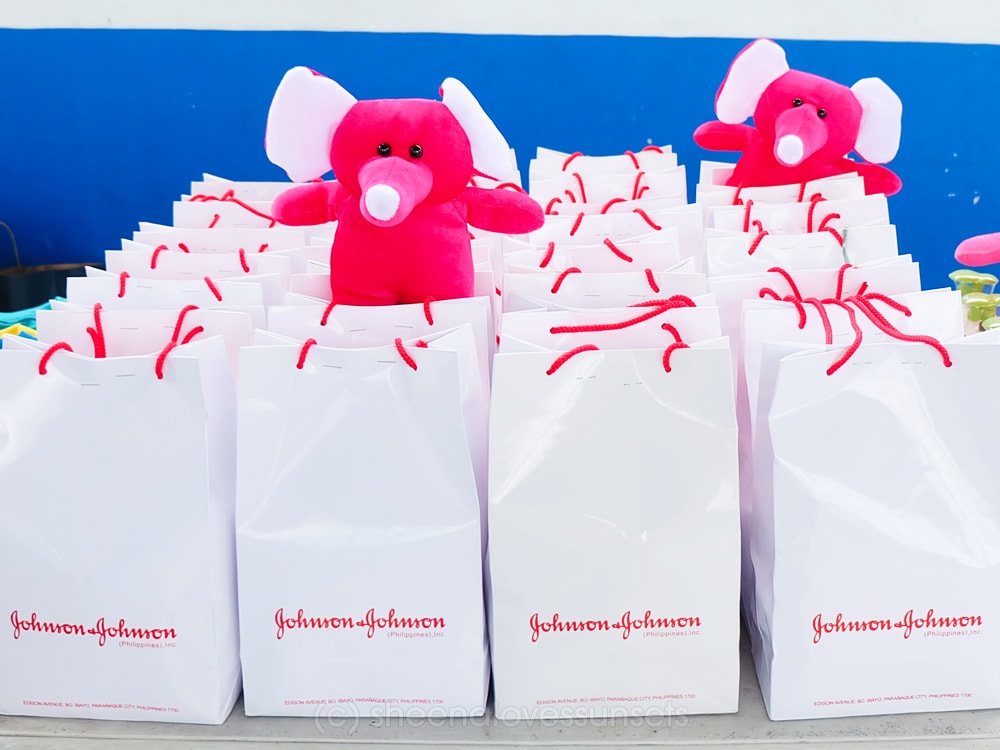 Some stuffed toys made their way in as well! Hehe. Thanks Stef from Oli's Boxship for giving the kids these toys!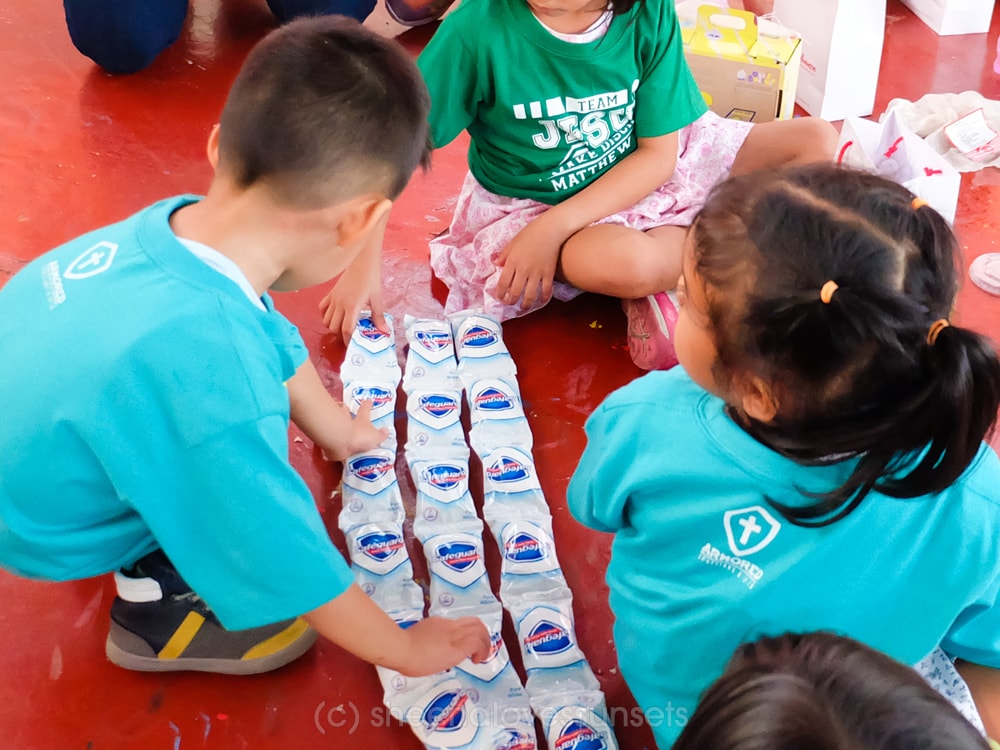 At one point, Luke was teaching the kids how to make choo-choo trains out of the Safeguard bars. Haha.
Our Overall Experience at Gentle Hands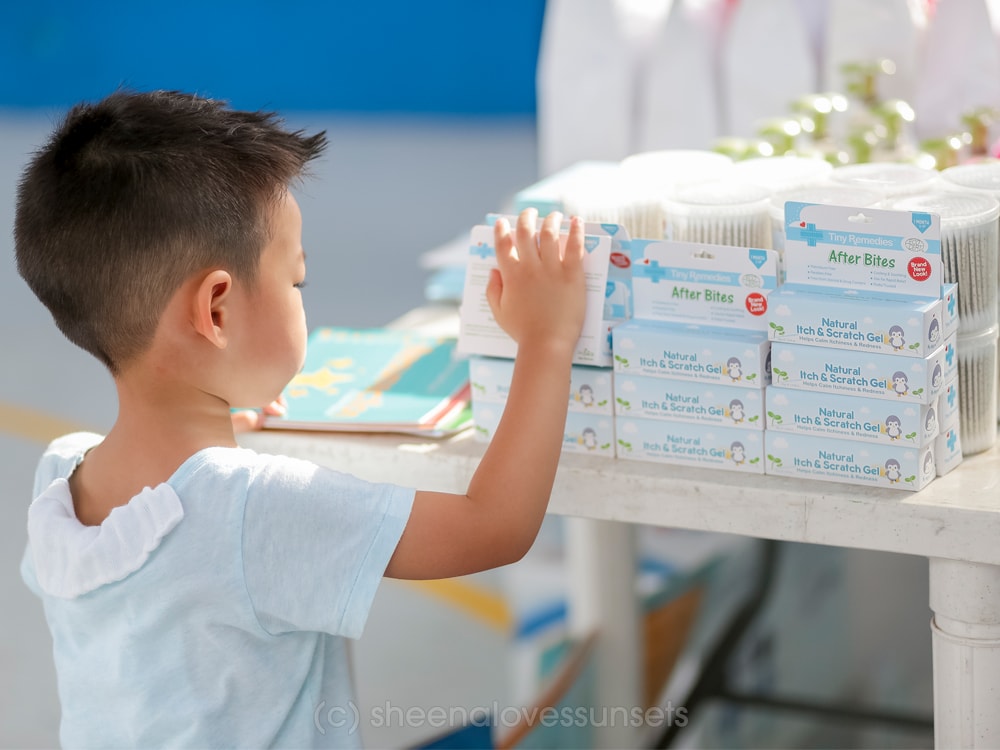 We did this because we wanted to accomplish two things: to be able to share our blessings to others and to model to Luke to do the same. I will never know how much our visit has made an impact on the kids, if at all, but it has definitely made a great impact on Luke.
Up until today, Luke always reminds us during his nightly prayer time to pray for the kids at the orphanage and that really touches my heart. My personal prayer is that he will grow up to be a compassionate man, genuinely generous, loving to people and caring for them without hidden agenda, just as Jesus did.
Thank you Gentle Hands for giving us this opportunity. It was really our family's great privilege to spend time with you all.
–
FINAL THANK YOU: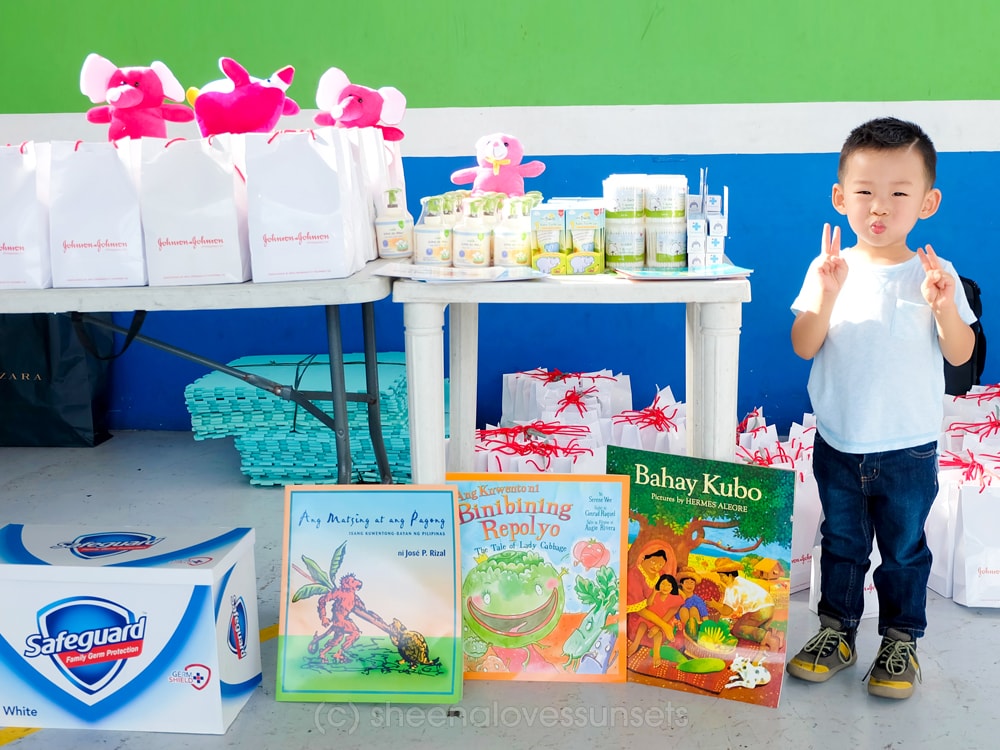 For this event, we were able to partner with some of those brands that I've previously worked with. What a privilege it is to share all these wonderful products and gifts with the kids.
Safeguard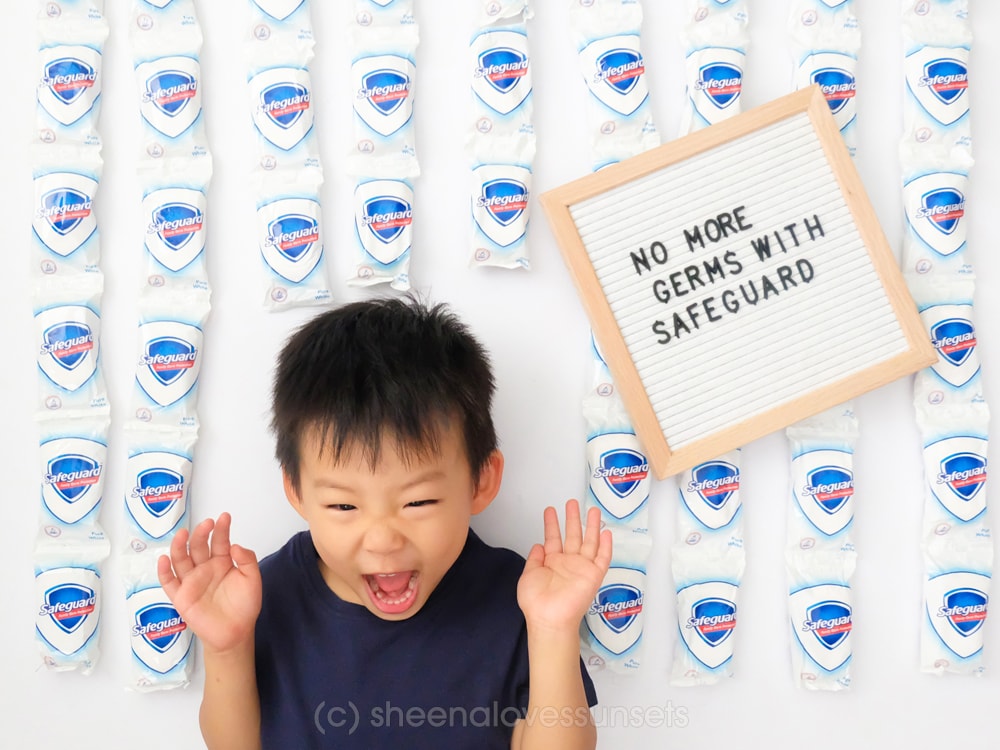 Thank you Safeguard for being one of the firsts to give an emphatic yes to this project! Thank you for giving the kids bars of soap!
Safeguard is a part of our family's lifestyle because it's the only hand soap we trust that effectively keeps us germ-free! Luke even sometimes mixes the phrase "wash hands" with "Safeguard!" He would say "Mommy, is it time to Safeguard??" Haha.
Special thanks to Green Bulb PR for helping us coordinate!
Johnson & Johnson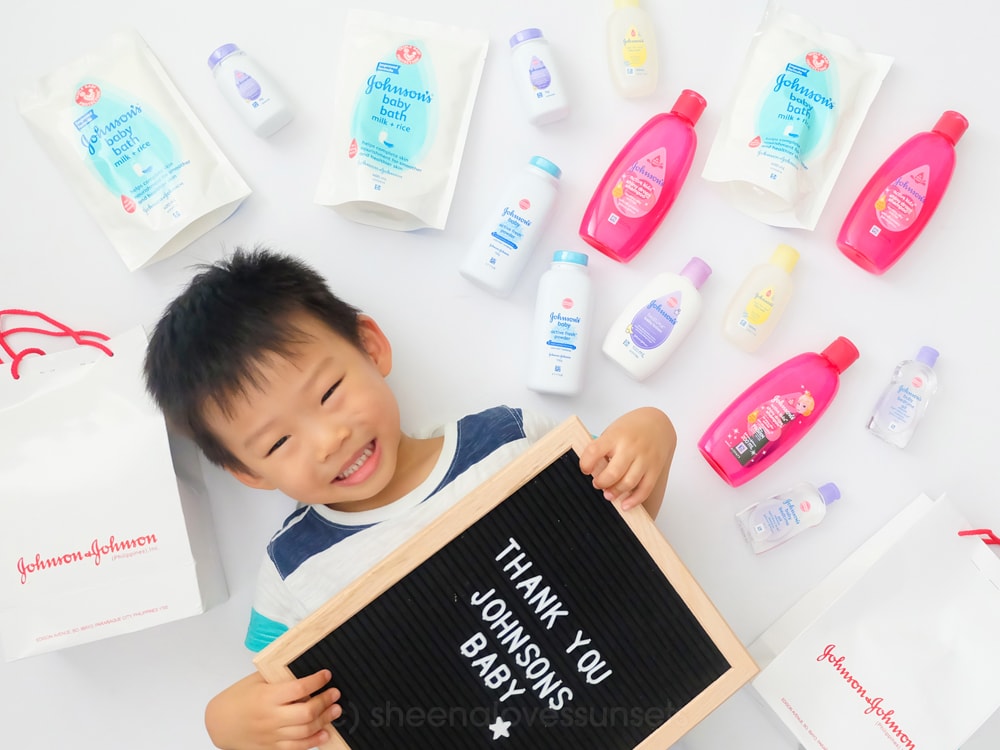 Thank you Johnson & Johnson for being extremely generous! Thank you for providing for ALL the 100+ kids in the orphanage with gift packs. We actually had a little trouble stuffing all 100+ bags in the car! Haha. Thank you so much! Luke was especially excited when he saw the Johnson's Frozen shampoos! He still uses his Olaf/Kristoff shampoo too. Hehe.
Thank you also to our friends at Nuffnang PH for coordinating!
Tiny Buds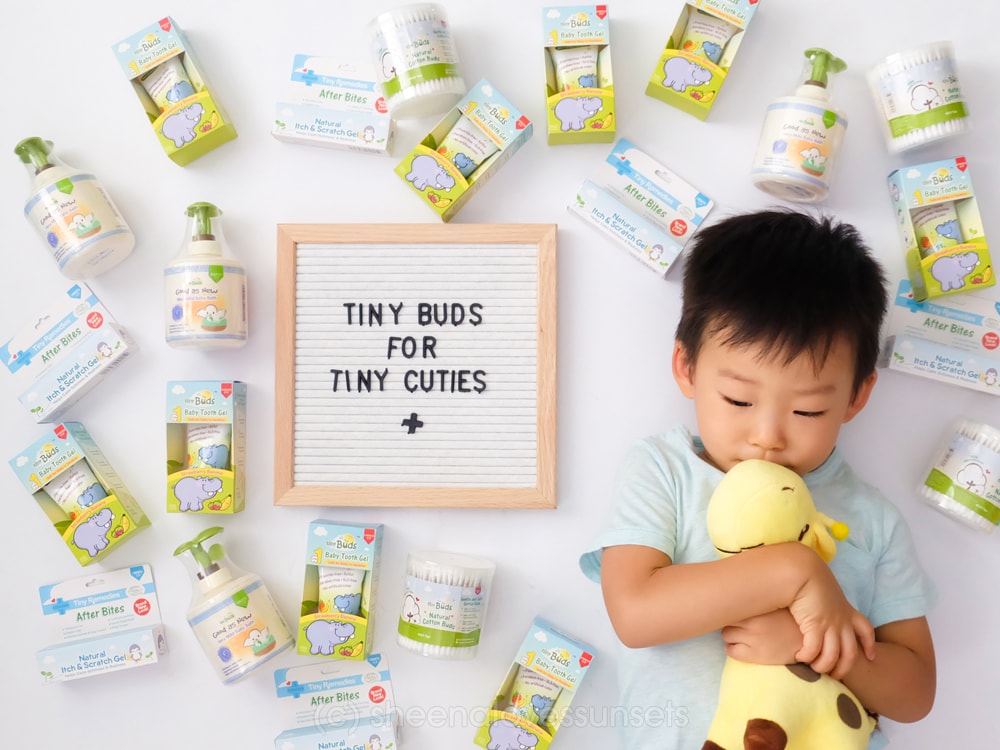 Thanks Tiny Buds for all the naturally safe baby products you gave Gentle Hands' little ones. Thank you for providing boxes of your Newborn Wash, After Bites Gel, Cotton Buds, and your Baby Tooth Gels (that Luke loves!)
We made sure that Twiga enjoyed his visit at the orphanage as well!
Tahanan Books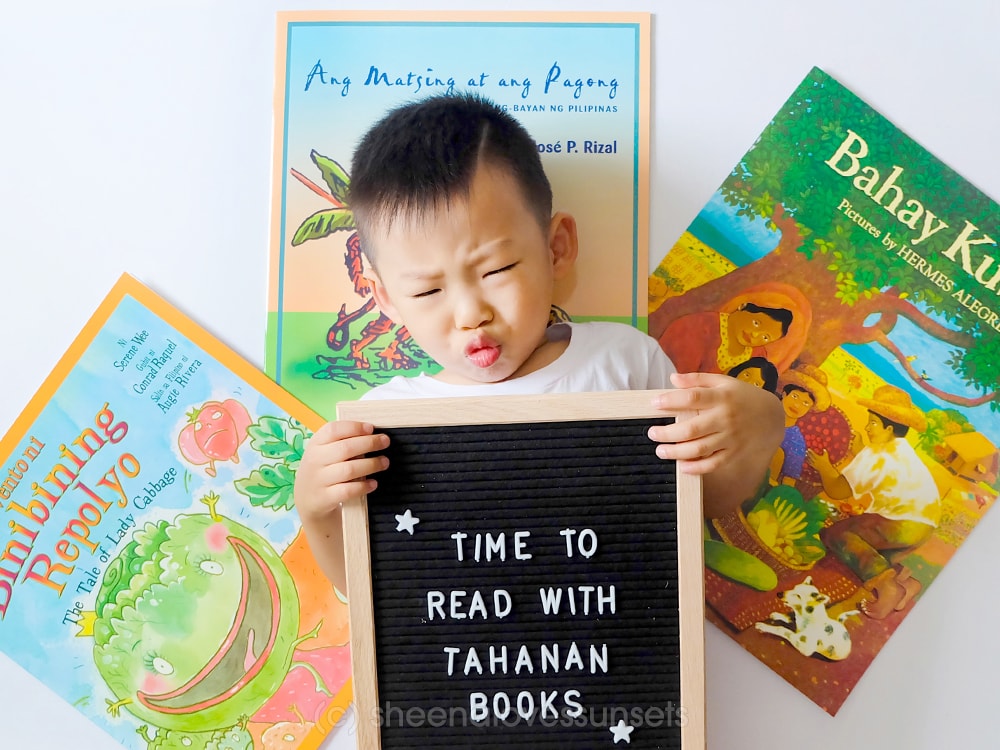 Thank you Tahanan Books for giving three big books for the kids! We really believe in the power of learning through books and we're excited to share these stories with them!
Nutri-Snacks & Stateline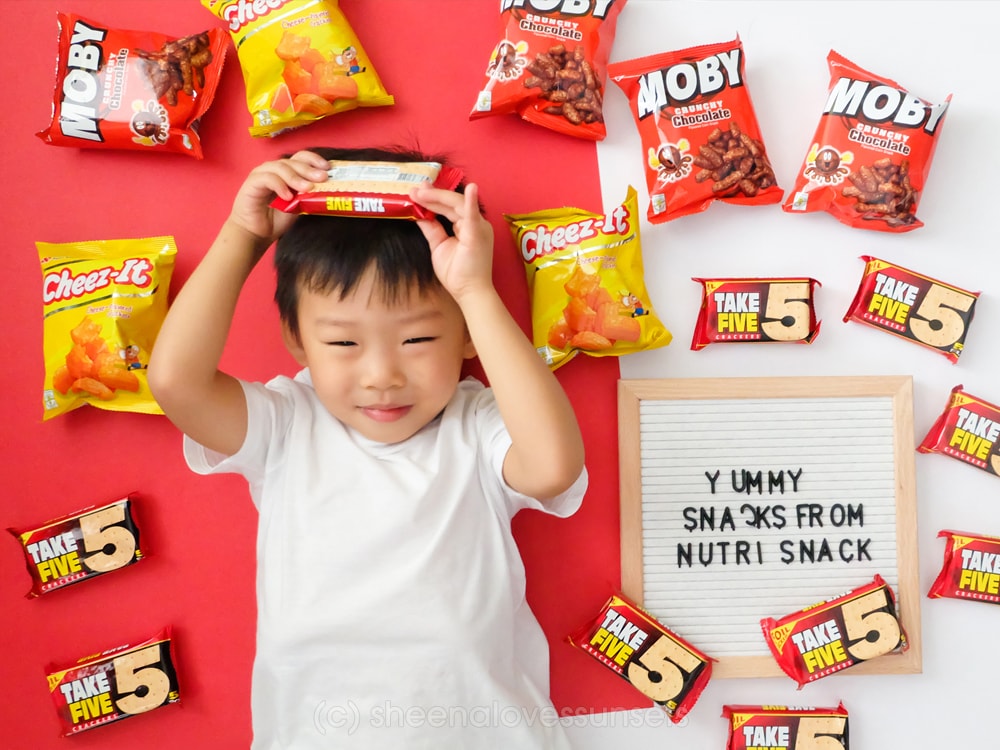 Thank you Stateline and Nutri-Snacks for the cookies and chips for the kids! Whenever we allow Luke to eat snack foods, he would always ask for his favorite Moby. Haha!
(PS. All the letter boards I used for the flatlays with Luke are from LetterBoxPH.)
Cocoon Studio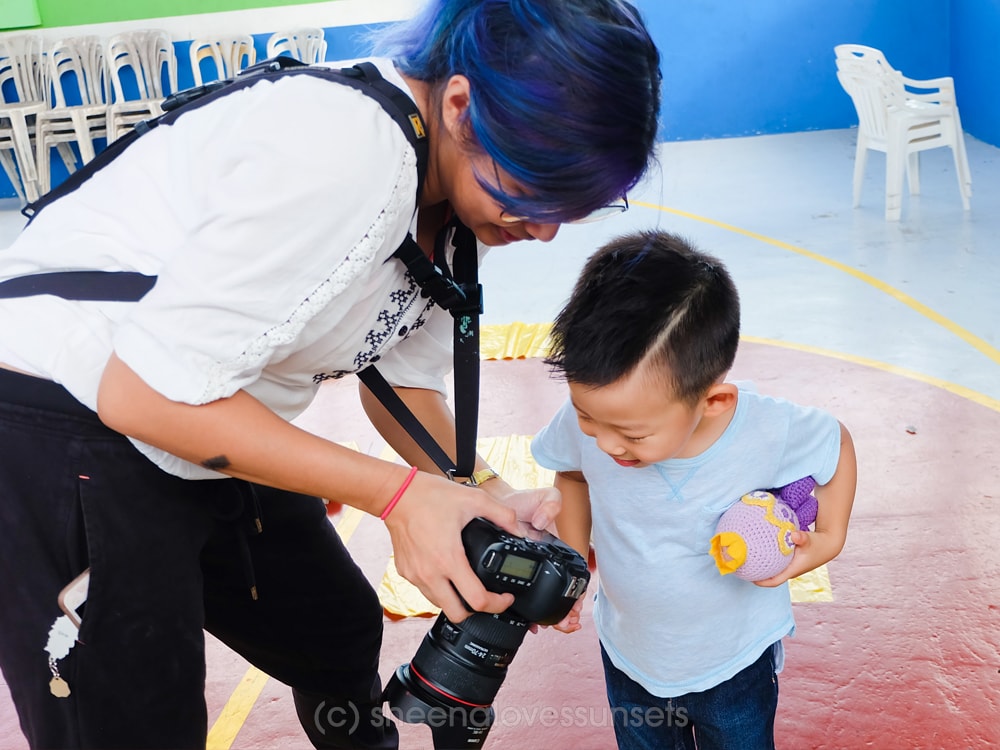 Thank you Cocoon Studio for working with us on this project. Almost all the cute photos on this blog post were taken by Cocoon Studio's Dar. It was such a pleasure to work with you because we know that you are one of the best! (Did you know that Cocoon Studio's team members are handpicked and trained by three of the country's most sought-after wedding photographers: Pat Dy, Nelwin Uy, and Jayson Arquiza?)
THANK YOU EVERYONE!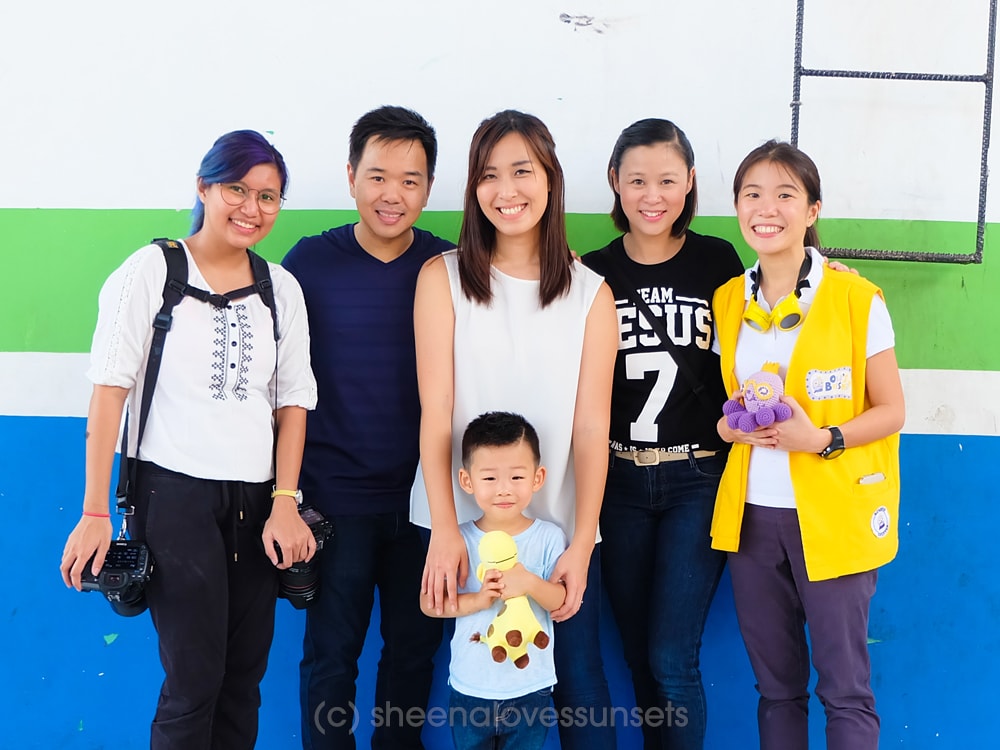 For those who were present that day, we appreciate you all so much. Thank you for sharing your time and talents. Thank you Dar of Cocoon Studio, our good friend Marie for being our host and storyteller and for Stef of Oli's Boxship for leading our painting activity! May God bless you all a thousandfold for your generosity.
"The one who is gracious to the poor lends to the LORD and the LORD will repay him for his good deed." (Proverbs 19:17)
Connect with Gentle Hands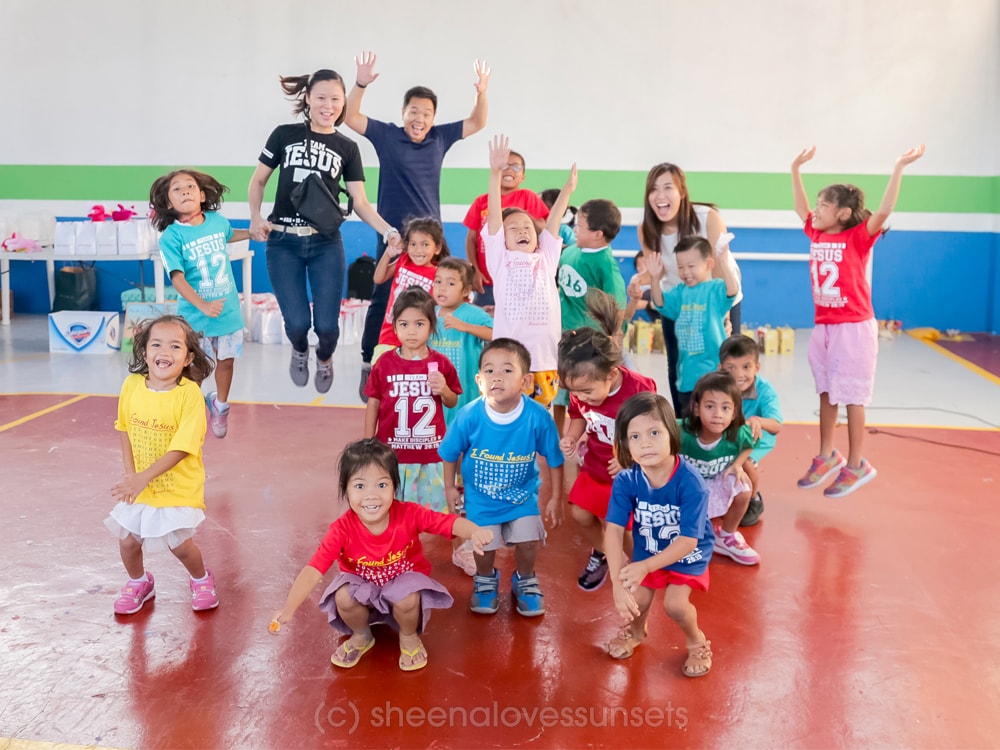 Should the Lord touch your heart to share blessings to the orphanage, you may reach them at the following:
Gentle Hands Inc.
27 F. Castillo Street, Project 4
Cubao, Quezon City, Philippines
+632-913-5540
If you want to send them an email, you may fill up their contact form here.
PS. All photos were published with the permission of Mr. Neil Costales of Gentle Hands, Inc.
(NOTE: THIS POST IS ABOUT OUR EXPERIENCE LAST JANUARY 2018.)