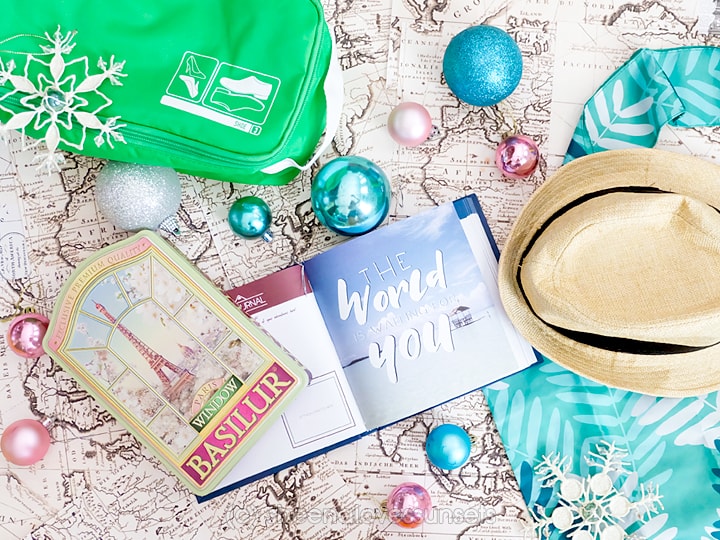 Christmas is just around the corner and it's time to shop for gifts! But what could you give your jetsetter friend who's been everywhere?
Well, I rounded up some of my favorite discoveries this season. Here are some gift ideas for your friends and family obsessed with travel! Have an adventure-filled Christmas!
1. Packing Essentials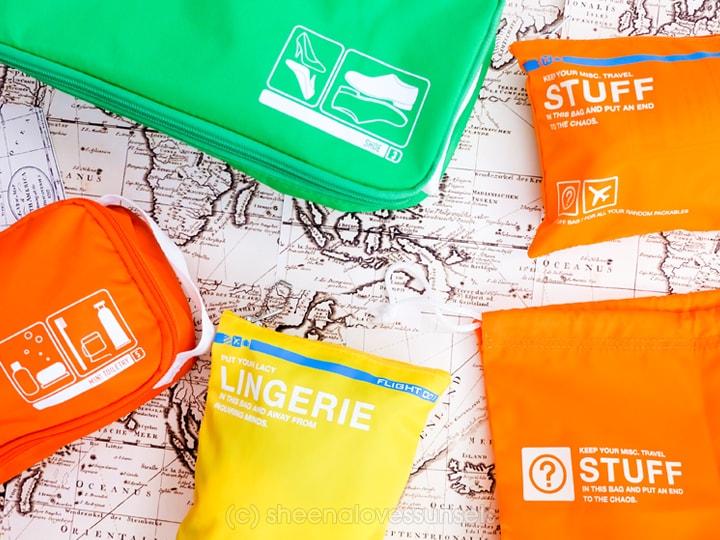 Perfect for both your organized friends (who will adore these) and your not so organized friends (to encourage them!), packing cubes and organizers are a must for every serious traveler.
I highly recommend these Spacepaks from Flight001, which are really the best packing cubes I've tried so far. Unlike others, their packing cube for clothes even has a compartment at the back to separate dirty clothes so they won't mix with your clean ones. Aside from the fact that it's well designed (in terms of aesthetics and functionality) it's also made of great quality materials.
Throw in a couple of GoClean bags as well to complete your friend's packing goals. These are useful for separating things like your underwear, shoes and wet suits. (Wrote more about how I use my Spacepaks and GoClean Bags here.)
Spacepak 3-pc Set (P5290), GoClean Lingerie Bag (P1190), GoClean Stuff Bag (P990). Available at Flight001 Stores nationwide. Check out their Facebook page for a complete list of branches.
2. Travel Multi-Socket Adaptor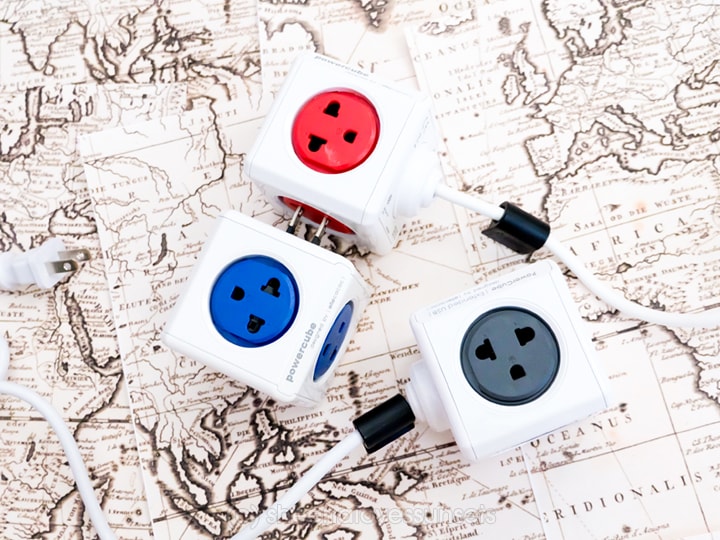 For the practical traveler, the PowerCube is the thing to buy. It's a handy multi-socket adaptor that you can use without worrying about bulky plugs getting in the way. (Wrote more about it here) There are different kinds available, depending on your needs; like if you need an extension cord, USB ports or just sockets.
One awesome advantage for travelers is you don't need to bring a lot of universal adaptors anymore because all you need is one to plug the cube in and you can charge all your gadgets!!
Red (P595), Blue (P395), Grey (P795). PowerCube is available at Lazada, Landers, MC Home Depot and True Value. Check out their page to learn more and for an updated list of resellers.
3. Travel Books and Tea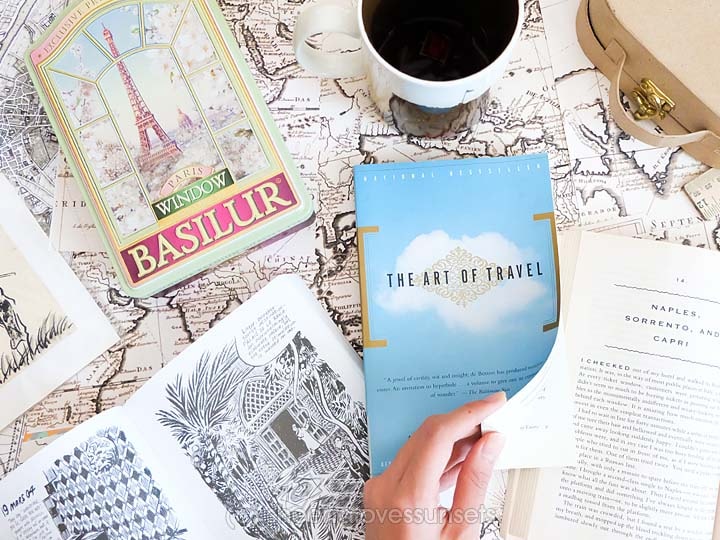 Whisk yourself away anywhere in the world with a good book. There's nothing like fueling your wanderlust as you wait for your next adventure. Here are a few of my recommendations:
"The Art of Travel" by Alain de Botton: If you enjoyed philosophy class.
Anything written by Bill Bryson: If you wanna laugh out loud.
"Relish" by Lucy Knisley: If you love food as much as you love travel.
"Carnet de Voyage" by Craig Thompson: If you enjoy illustrated travelogues.
"Geography of Bliss" by Eric Weiner: If you're on a search for happiness.
A good book is best paired with a good cup of tea, don't you agree? I recommend gifting this French-inspired tea set from Basilur because hey, Paris is always a good idea! Authentic Ceylon Green Tea presented in a beautiful tin gift box. It's a great gift on its own, actually!
Basilur Paris Window Gift Tin (P645). Available at their online store.
4. Travel-Inspired Foldable Bags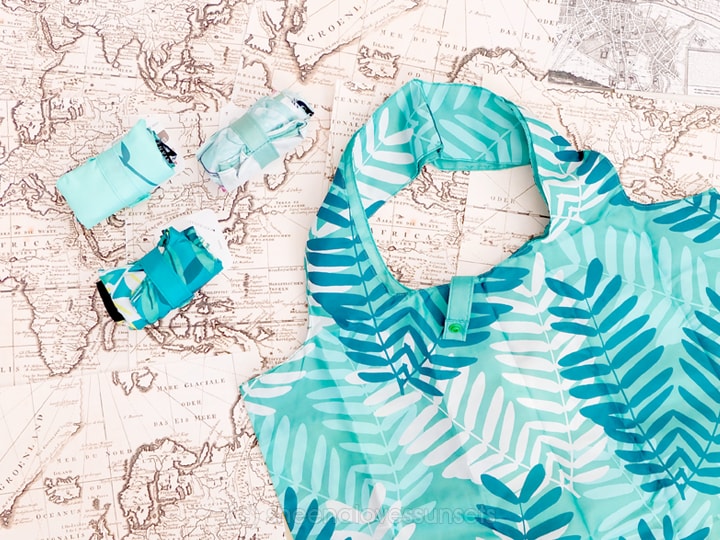 These Envirosax bags fold so small but unfolded, they are actually so big! I always have one in my bag when I travel for those sudden purchases and grocery items (I love grocery shopping when I'm abroad!) They're extremely lightweight but would you believe, can carry up to 40lbs! They're also water-resistant so you don't have to worry when it rains.
Unlike regular reusable bags, the prints won't fade and they'll last you for years because it has a double lining that makes it very durable. They're also low maintenance and you can even machine wash them.
I love my Envirosax bags most because of the gorgeous travel-inspired prints! My favorites come from their series called Havana, Tropics and Botanica. They remind me of the Amazon rainforest and Hawaiian beaches. Aaahh…
Envirosax Bag (P549.75)  Available in Rustan's and soon in Fully Booked and Hobbes and Landes.
5. Travel-Themed Journal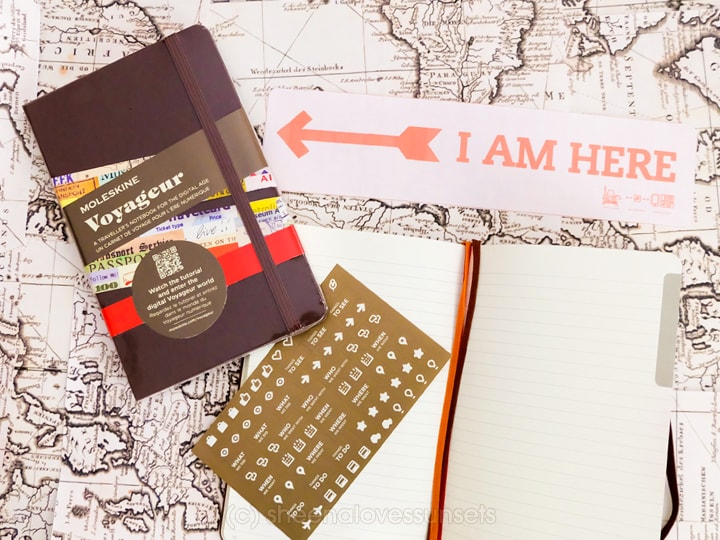 With all the available journals, how can you choose just one? My recommendation: Stick with the classic and all-time favorite, Moleskine.
This Moleskine Voyageur Travellers Notebook is perfect for storing itineraries, maps, tickets, scribbles and all those other little ephemera you get on your trips. But there are other cute details too like detachable checklists that come in handy for packing plus the fact that you can even go online and print templates, checklists and other tools to help you make your Voyageur journal better. Oh, and did I mention there were stickers?
Moleskine Voyageur Notebook (P1460)  Available in National Bookstore, Fully Booked, Scribe, Office Warehouse, Chimes Davao, Power Mac Center, iStudio, Pismo Digital Lifestyle, iStudio, Switch, AShop, Astrovision Greenbelt & SM Aura, Zalora, and Lazada.
6. Travel-Themed Planner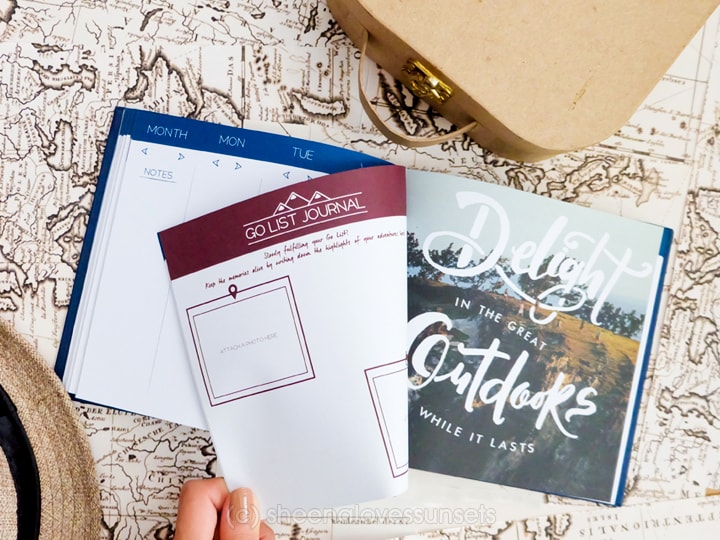 Forget the Starbucks coffee shop planners! Real adventure-seekers would love to get a hold of the Camper Planner. Filled with inspiring photos, musings and notes from seasoned local travelers, this planner will inspire you go out now and leave your desk job. Just kidding!
It's a dateless planner so you can give this anytime and they can start anytime as well!
Camper Planner (P295) Available at their online store.
7. Cute, Illustrated Book & Postcard Set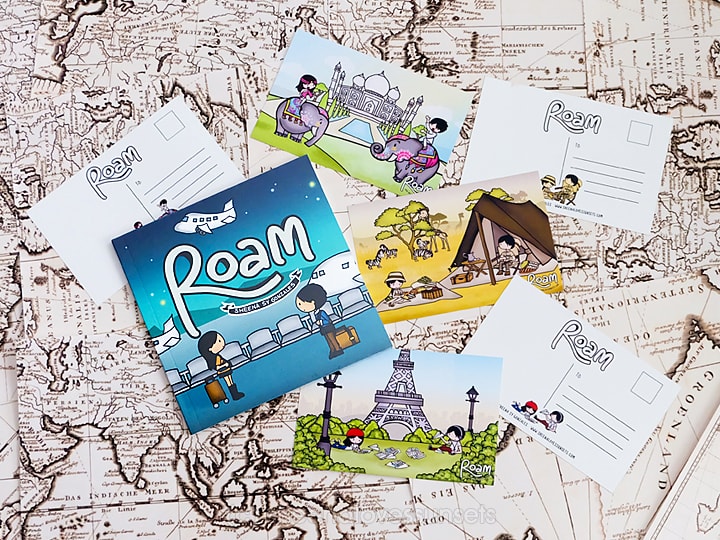 Ok, this is a shameless plug. But this is my list anyway, ok? Haha!
"Roam" is a fully-illustrated book that I completed and self-published this year. It's a simple story about two people who dream of traveling the world. It's a combination of all of my favorite things; travel, love and all things cute. Send each other letters the old-fashioned way with these postcards. Hope you have fun! Au Revoir! 
"Roam" (P350), Postcards Set of 10 (P170). Available at Craft Central in GB5 or you can order online through Facebook.