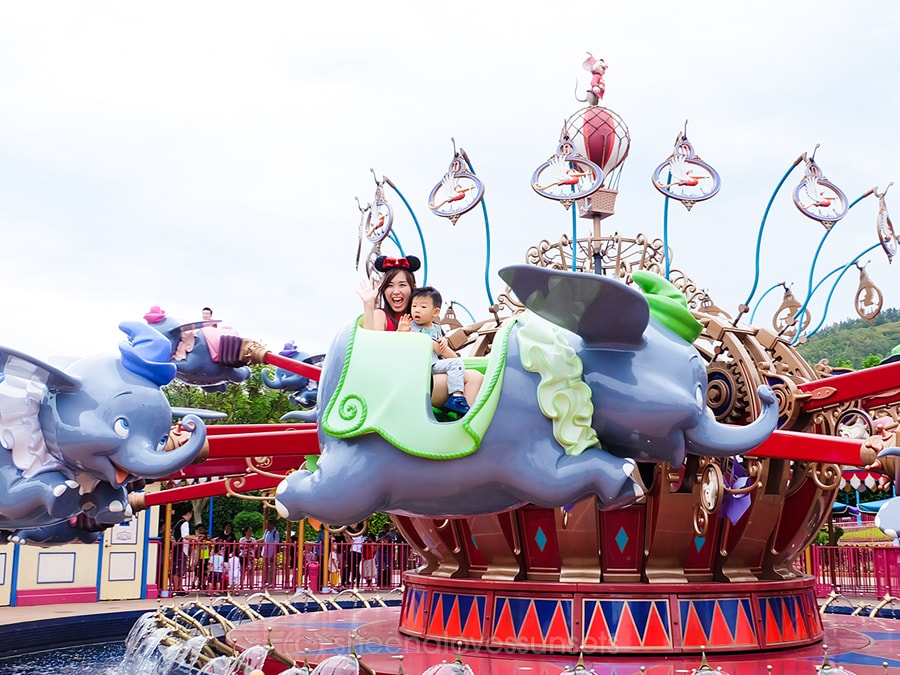 Hong Kong Disneyland is really one of the best places to visit if you have a toddler. The size of the park isn't too huge and there are a lot of attractions for toddlers.
We visited when my son Luke was 2 and a half and he had the best time. Here are 10 attractions at Hong Kong Disneyland that I'm sure your toddler will love!
10. Slinky Dog Spin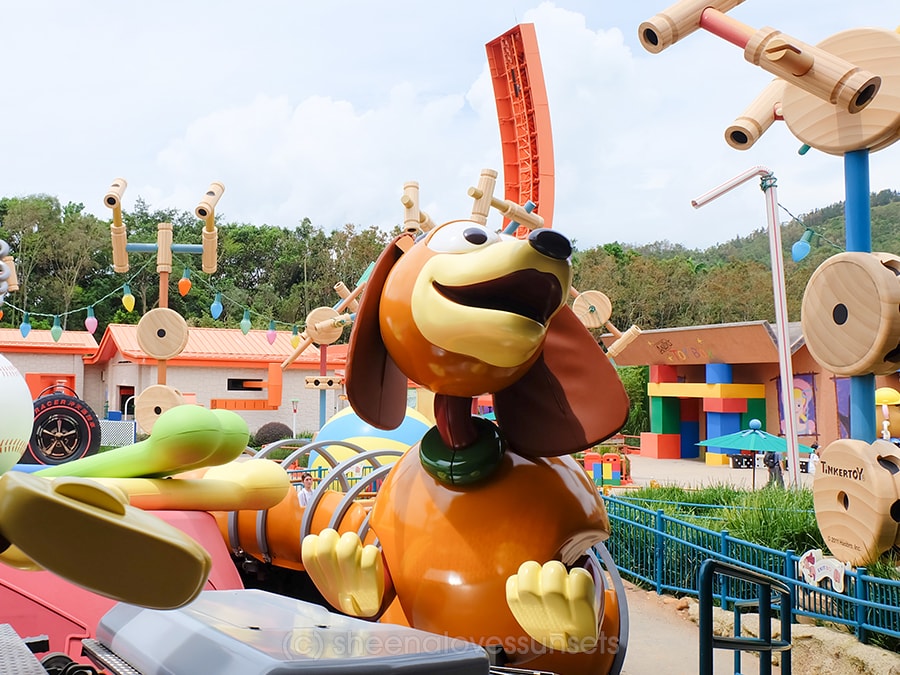 When we arrived at 10:30am, we went straight to Toy Story Land for many reasons. One, I wanted to make sure Luke got photos with Buzz, Woody and Jessie in his Woody costume before he gets it wet or dirty. And two, I heard that there's usually a queue at the Slinky Ride.
Thankfully there was no queue at all when we went (check out related post: 12 Tips When Visiting HK Disneyland with a Toddler) and so this was our first ride of the day!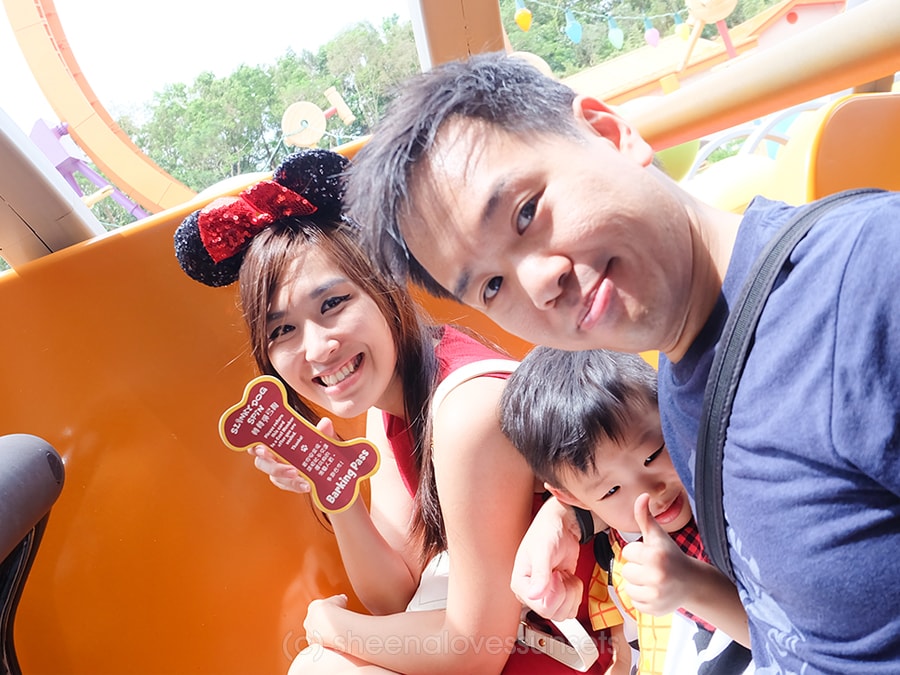 The Slinky Ride is like a (very) mini roller coaster for little kids as it just goes around a track, up and down, a little fast. Fast enough for it to be thrilling and slow enough for it not to be too terrifying for them! Thumbs up, according to Luke!
9. The Adventures of Winnie the Pooh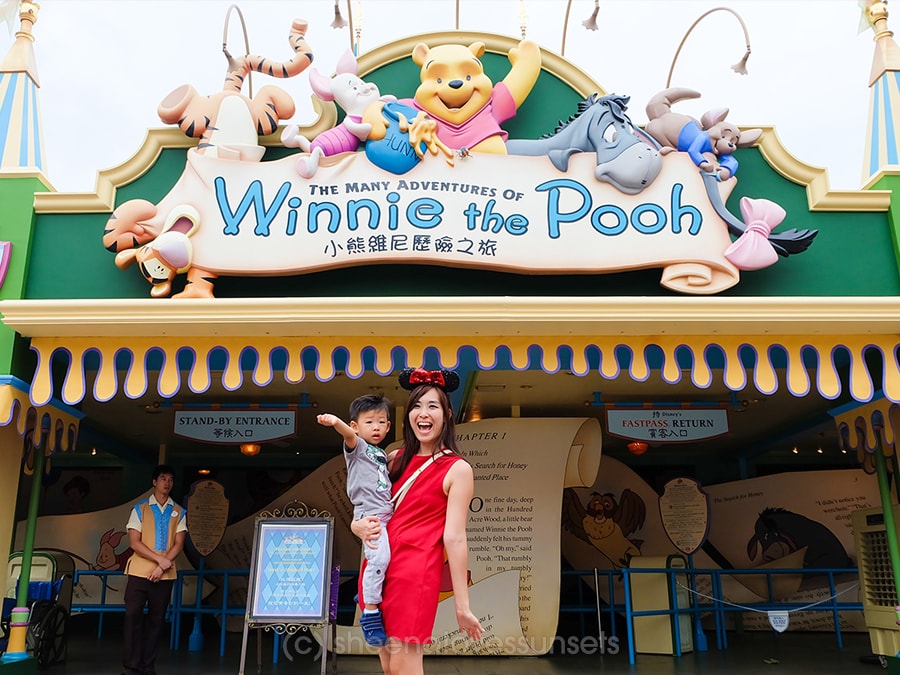 Ok, a word of caution: I showed Luke a video of how this ride goes (read more about that here) and he said it was scary. Tigger popping out of nowhere freaked him out and the elephants in the dark scene also kinda scared him. BUT I've ridden this ride before and as I've also read on other reviews from moms online, other kids who aren't as sensitive as my son will definitely enjoy this.
Basically the ride takes you on a story to the Hundred Acre Woods as you ride a honey pot. It's very cute especially if your kids are familiar with the characters. This is a ride with FastPass Access.
And if you're wondering if Luke went on the ride, well we didn't really have a choice as the ride was closed for maintenance when we visited. Maybe next time!
8. Mad Hatter Tea Cups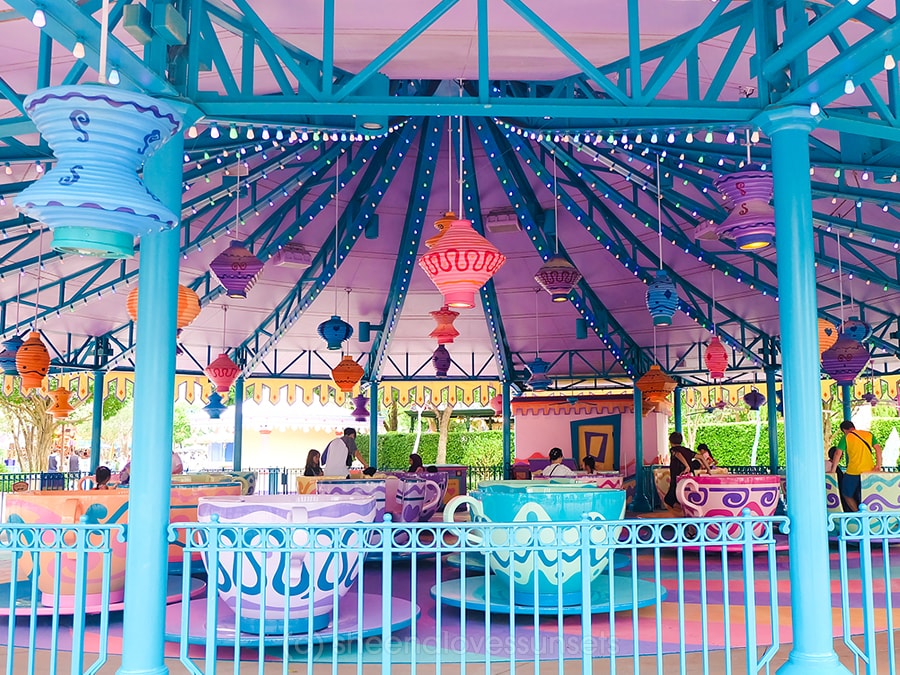 A classic ride that never gets old. We let Luke take the wheel and he had a ball of a time just spinning and spinning and spinning!
7. Dumbo the Flying Elephant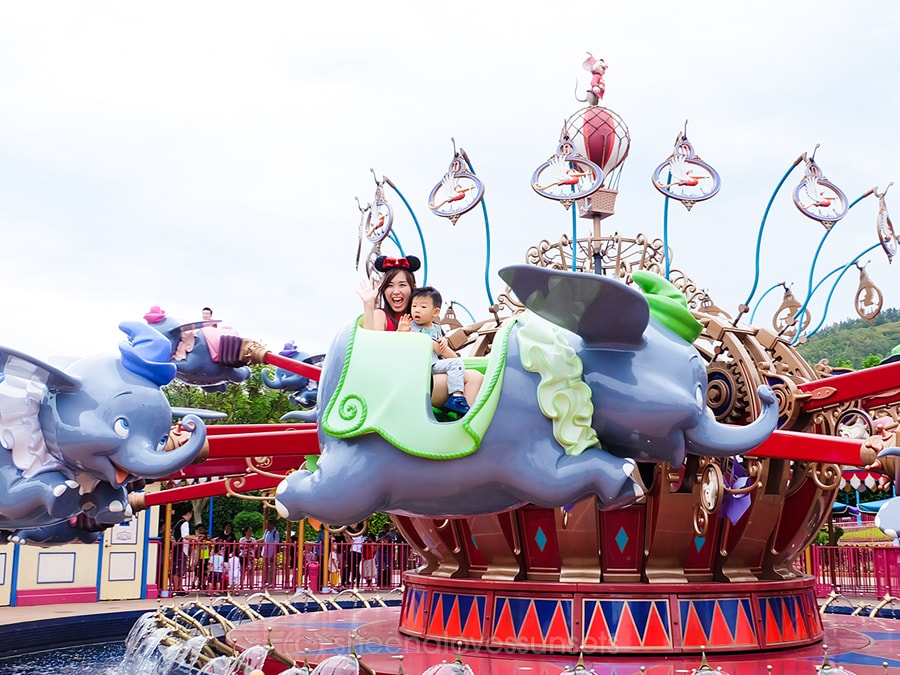 Another classic and another hit! There's a similar ride at Tomorrowland called the Orbitron. It must be THAT popular for them to have two of those in such a small Disney park.
TIP:  Make sure you hold the lever up (or down) and wait for a few seconds before it moves. I thought our elephant was broken but apparently it was not moving only because Luke wasn't holding the lever long enough. He kept on moving it up and down!
6. Mickey's PhilharMagic 4D Show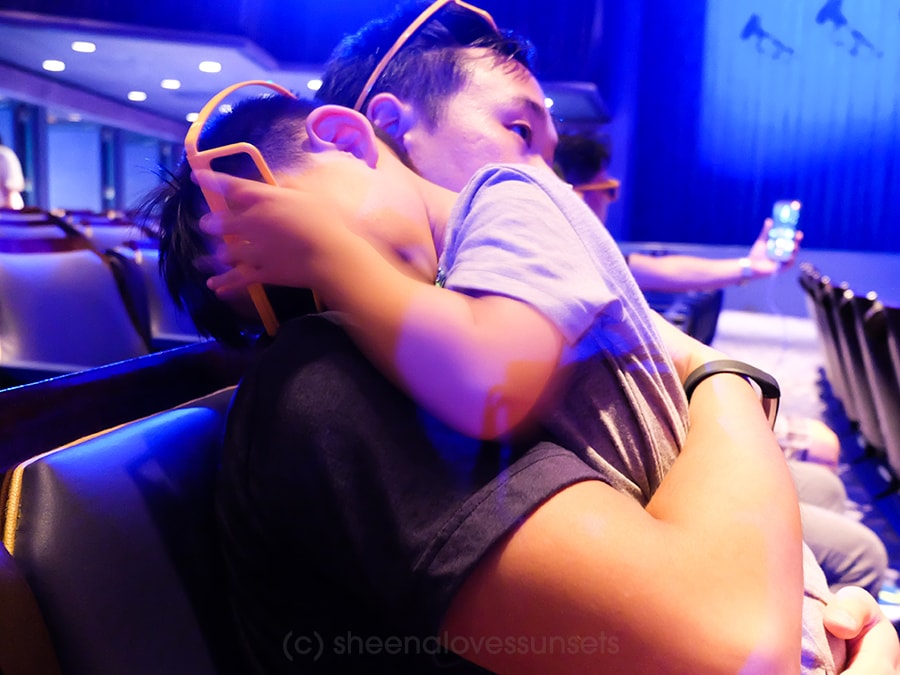 A 12-minute show featuring different Disney characters complete with effects, scents and water. It was Luke's first 3D (let alone, 4D) show ever and I really thought he didn't enjoy because he kept hugging his dad (see photo)
But after the end of the show, he was all smiles and said that it was "FUN!" and he even said Donald was so funny and silly. My husband on the other hand said the 3D glasses made him a little dizzy. Luke didn't say anything though so I'm guessing it wasn't a problem for him!
5. Meet & Greet BB-8 or R2D2 at Command Post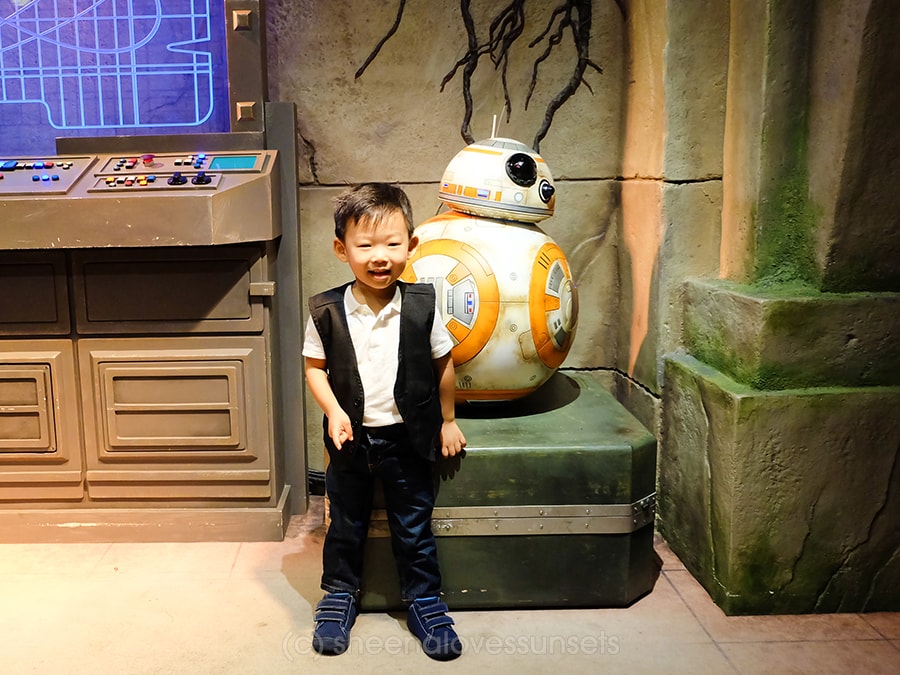 I'm not sure if they're keeping the Star Wars Takeover at Hong Kong Disneyland permanent but I sure hope they do, and that they expand it even more!
One of the things we enjoyed was meeting BB-8 and Chewbacca but I'm not putting Chewie on this list because Luke was so frightened of him (which was ironic too because he was supposed to be Han Solo!) Fine, I'm guessing most toddlers might not find Chewie amusing. BUT BB-8 was a different story. It was so cute to see Luke and BB-8 interacting, as though they were really talking to each other! Haha.
R2Ds was "on a mission" that day so we only got to meet BB-8. I guess they take turns!
4. It's a Small World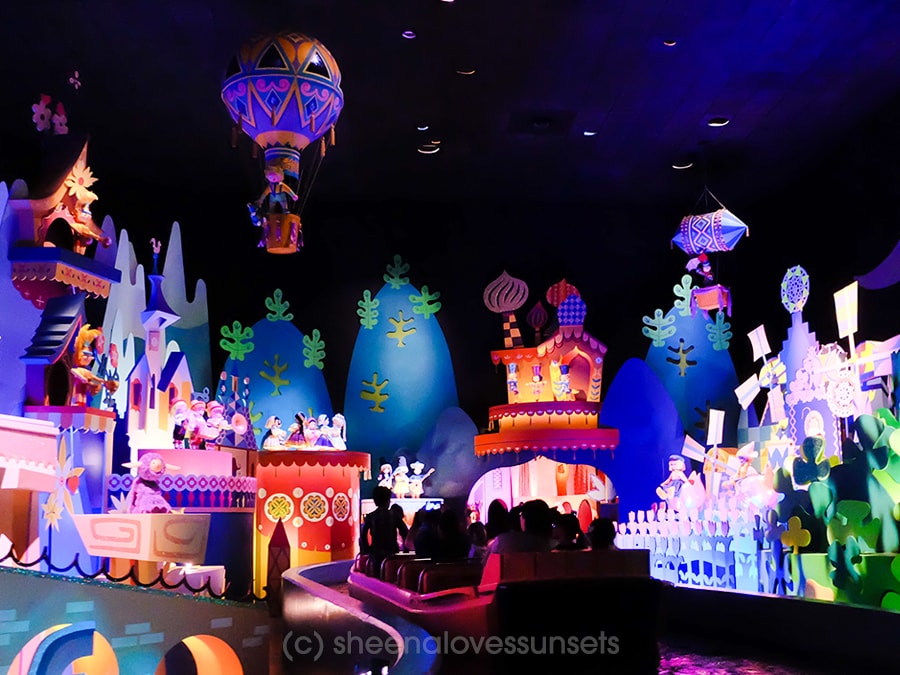 One of Luke's favorite songs and also one of his favorite books (I got the beautifully illustrated book by Joey Chou) and now, it is also one of his favorite rides! A few minutes of rest as well for tired parents, that's for sure.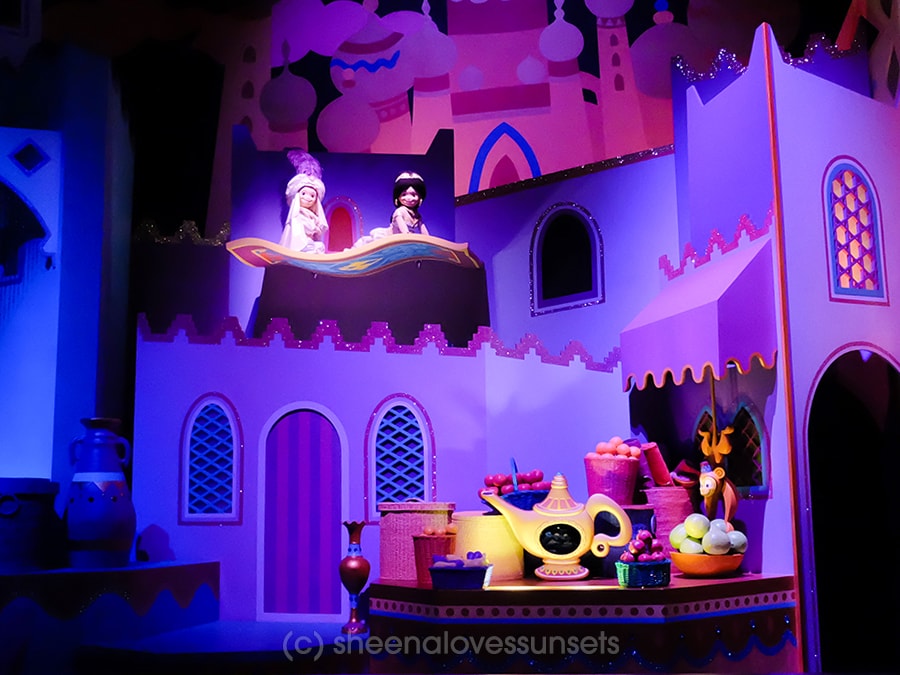 Luke particularly loved finding all his favorite Disney characters amongst the Small World dolls. Like this Aladdin scene!
3. Disney in the Stars Fireworks Show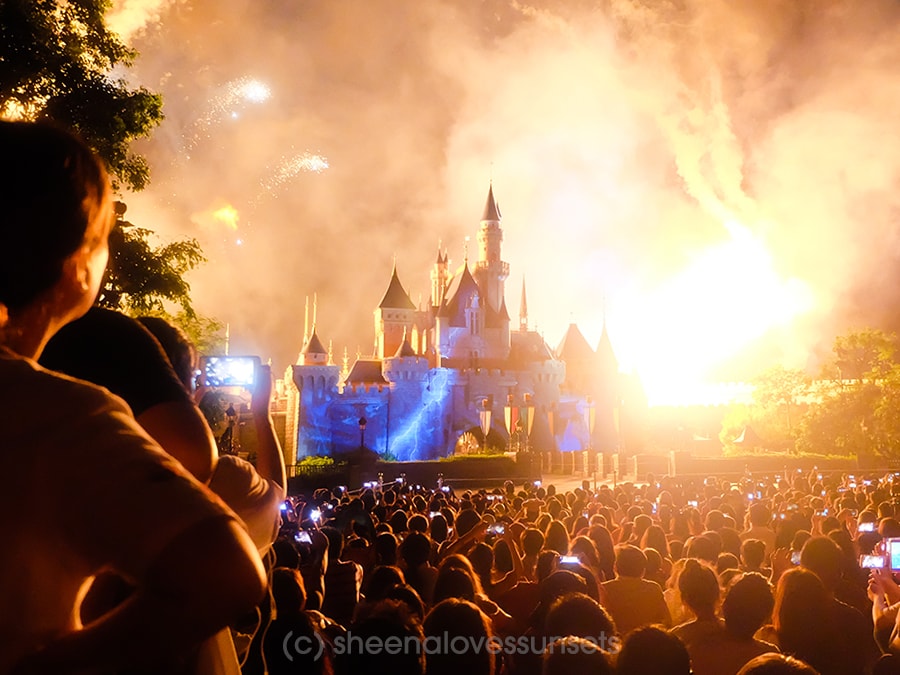 You really cannot miss the fireworks show when you're in Hong Kong Disneyland. They play scenes from different Disney movies on the castle and combine it with the perfect music, fire effects and of course, the fireworks.
If you grew up a Disney kid, like me, you'll find it so nostalgic and you just might shed a tear or two…
2. Flights of Fantasy Parade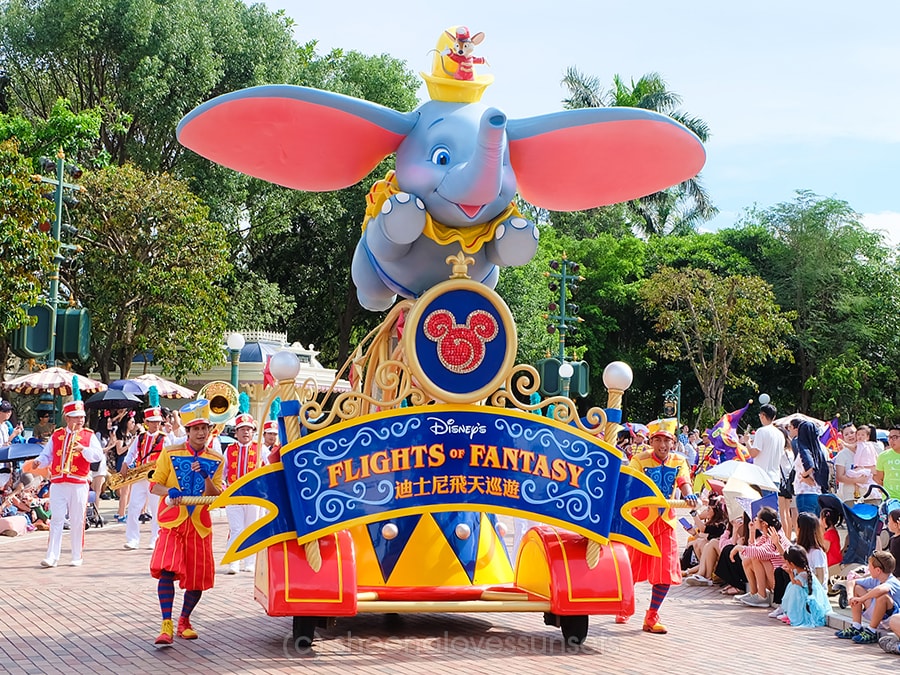 The Flights of Fantasy parade is another can't miss attraction if you're with toddlers and even kids who are a little older at Hong Kong Disneyland.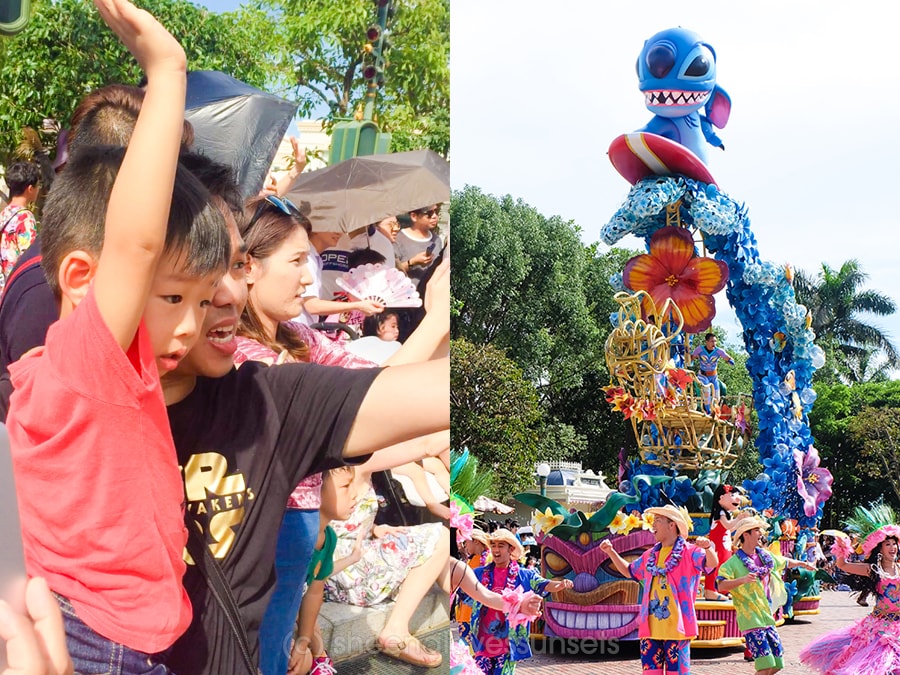 There's a variety of floats of their favorite Disney characters. If you missed anyone at the character greetings, don't worry because you'll find them all here!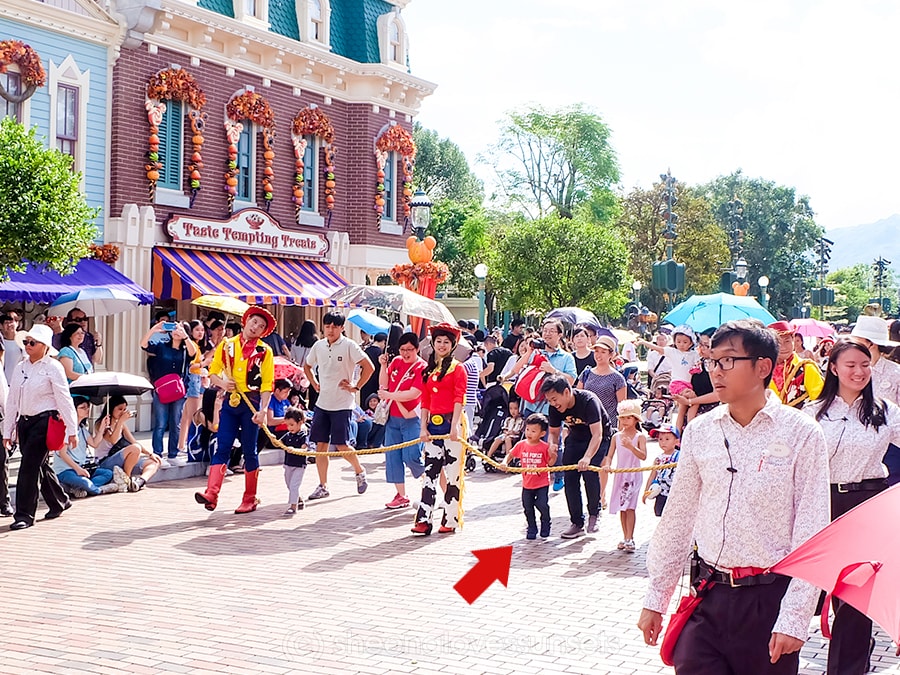 Your little ones can even join in the parade! (More about that here!)
1. Mickey and the Wondrous Book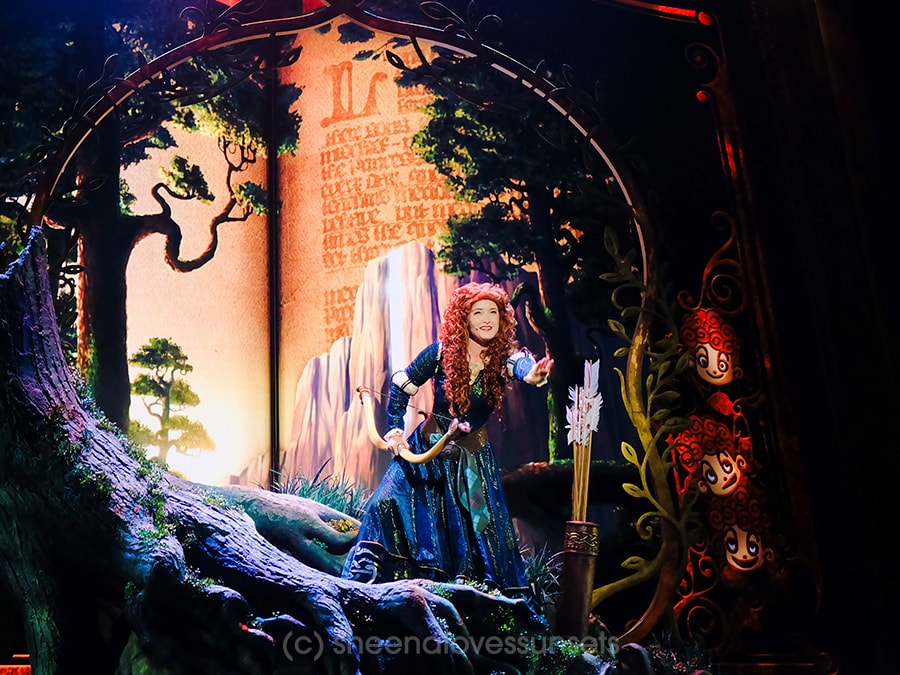 An amazing production show that will keep both kids and adults glued to their seats. Mickey and The Wondrous Book is a show that replaced The Golden Mickeys. It's sort of similar in format but with a different plot featuring different characters and songs.
If you're with older (or braver) kids, you should definitely check out The Lion King show as well. Also amazingly executed with beautiful props and set design. But again, when I showed Luke a video of the show, he said the people all looked scary, which is why we didn't watch it this time.
—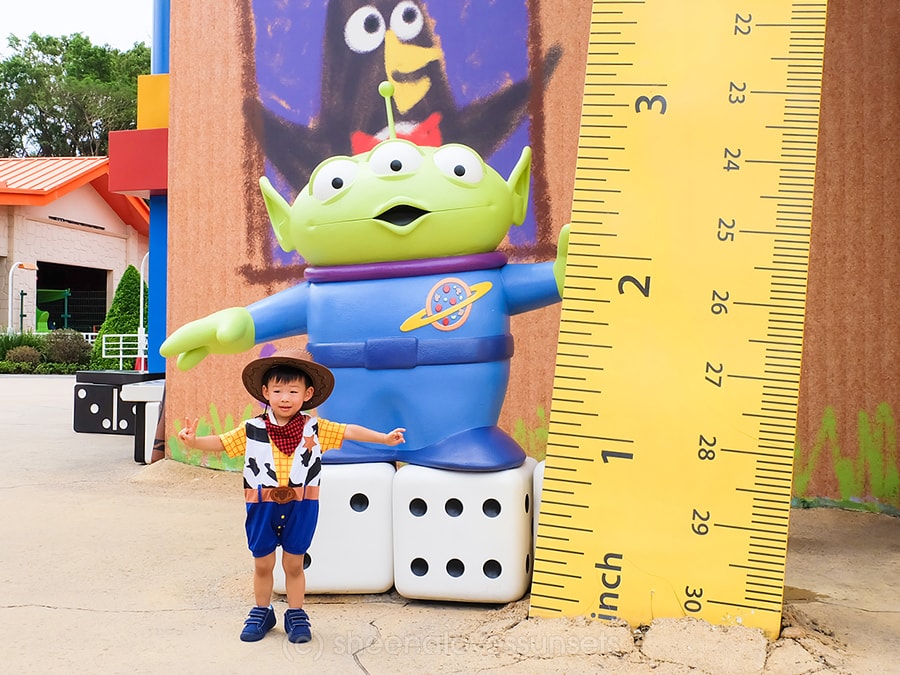 (NOTE: THIS POST IS ABOUT OUR EXPERIENCE LAST SEPTEMBER 2017.)