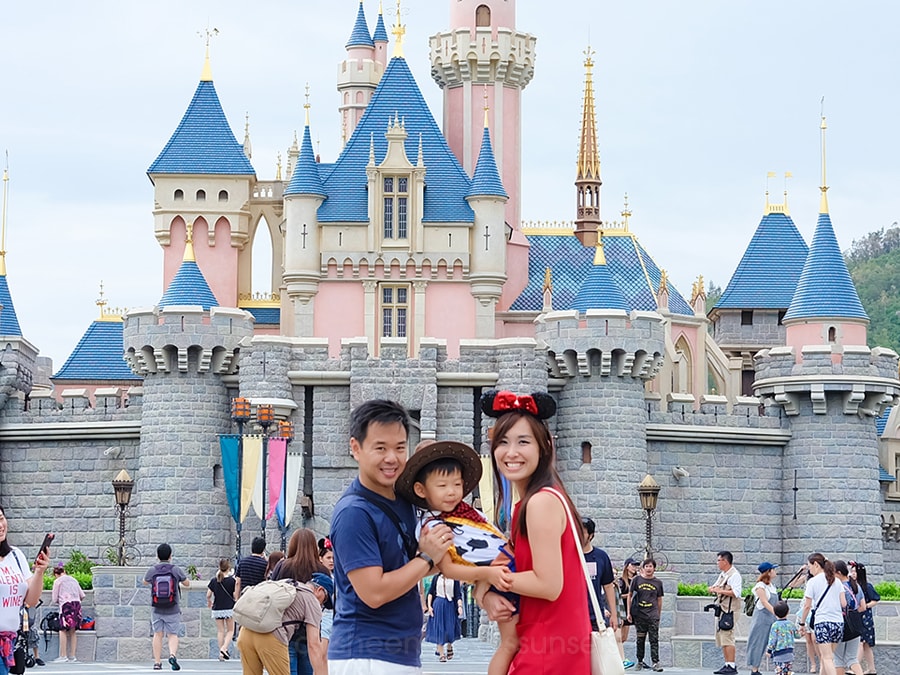 Visiting Hong Kong Disneyland with a toddler is really a lot of fun, especially when your kids (or you) are big Disney fans! There is no shortage of things to do if you're traveling with kids at Disneyland. I know we had an amazing time during our visit.
So today I wanna share some tips and secrets we discovered that helped make our experience unforgettable. I hope these also help you as you plan your magical experience at Hong Kong Disneyland!
1. Arrive via the Mickey-themed MTR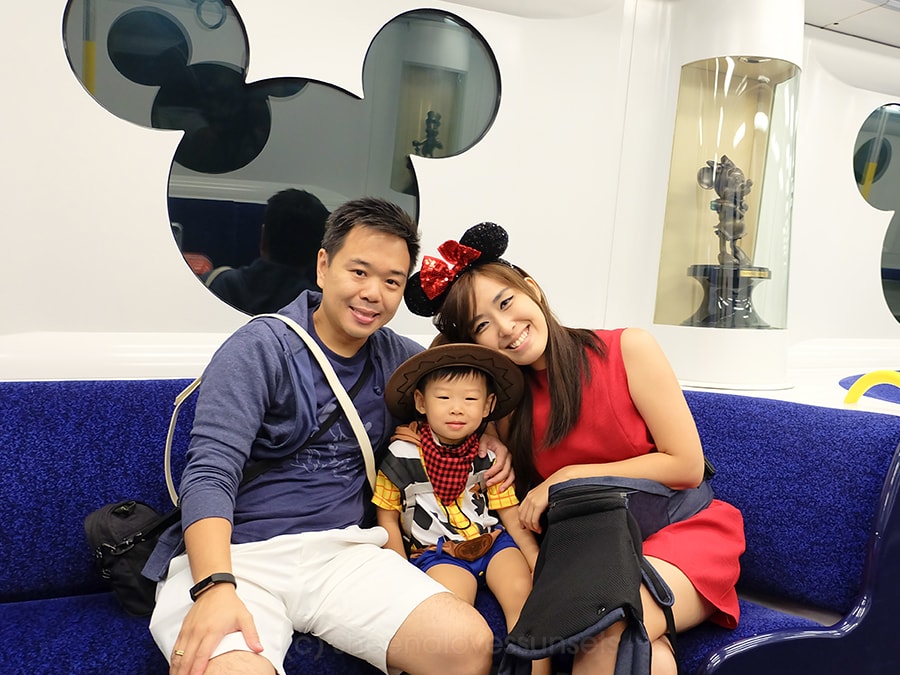 Begin your magical journey with a magical ride. To be honest, this wasn't the most convenient way to arrive especially since we were carrying 2 suitcases with us. We were checking-in at Disney Explorer's Lodge and it would have been a lot easier (albeit, more expensive) if we took the taxi. BUT we wanted Luke to experience riding the Mickey train and it was worth it!
Even after the trip, whenever we'd recount stories about our Disneyland trip, he would always mention that he rode the "Mickey Train!" At first, I thought he meant the train that goes from Main Street to Fantasyland because we rode that too, but he said "No, the one with Mickey windows!"  It was apparently so memorable for him.
2. Visit on a Weekday during Off-Peak Season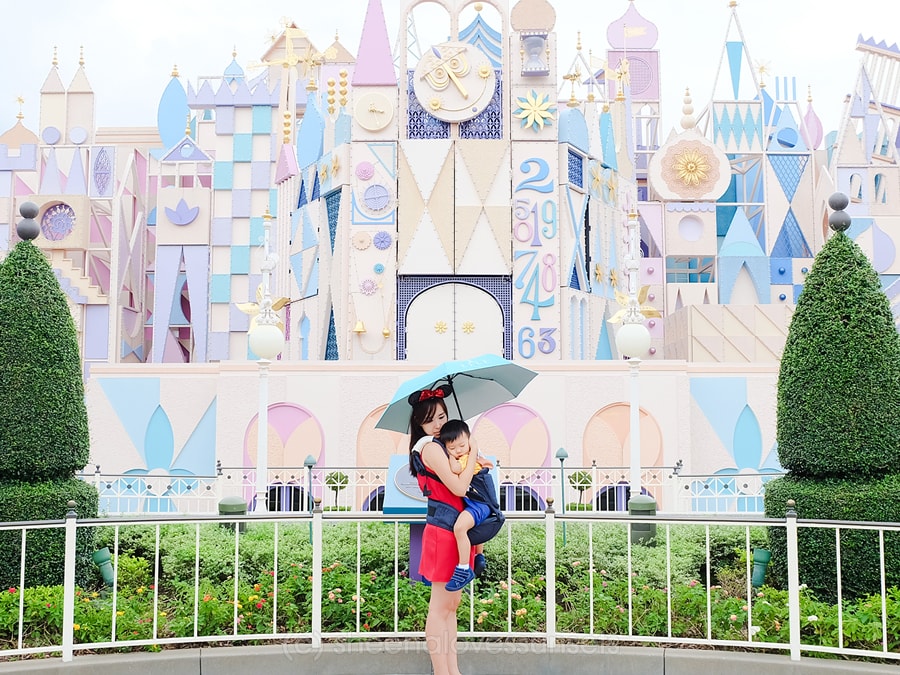 I know this is pretty obvious that this is the best time to visit Hong Kong Disneyland but it still begs to be said because we had an AMAZING experience visiting on a weekday during off-peak season! We visited on a Thursday and Friday during September when it was usually raining in Hong Kong. Actually, a typhoon just left that time when we visited, so, phew! We prayed doubly hard for it not to rain during our visit and thankfully it only drizzled a little a few times!
There were hardly any lines in ALL the rides. I repeat. In ALL the rides. Even in Space Mountain, the wait time was around 5 minutes only. We were also able to get a great spot during the street parade and we had no problems with lines whatsoever in any of the other places around Disneyland (bathroom, restaurants, shows etc.)
3. Download the HK Disneyland App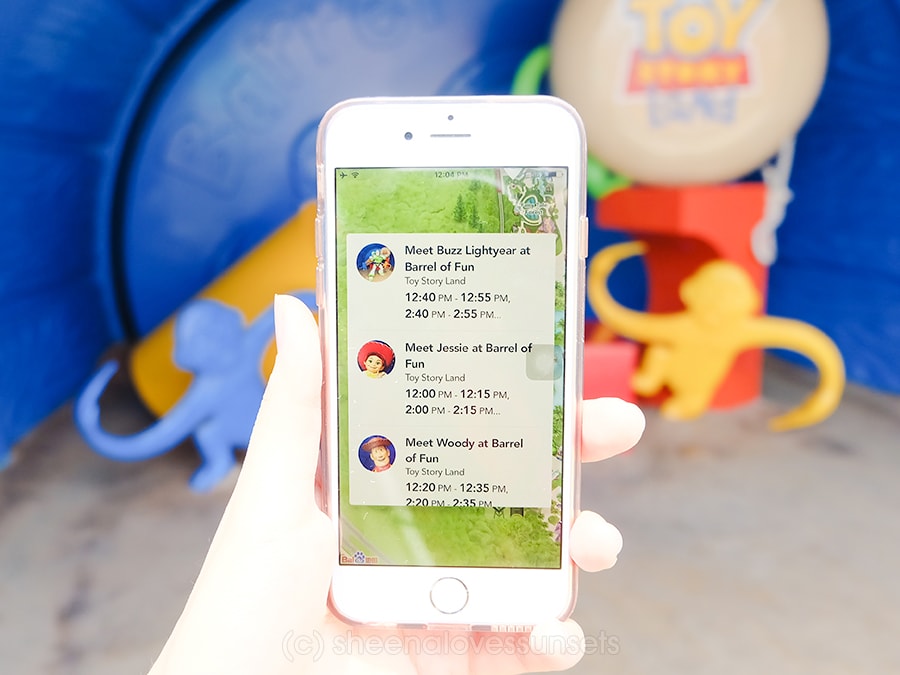 The really amazing HK Disneyland app gives you the following information:
List of all the characters you can meet and greet
Times when the characters will appear and where
Wait time for each ride
Schedules for the shows and parades
And of course, a map of Disneyland
Seriously, this app saved us a lot of time and we were able to plan our day accordingly!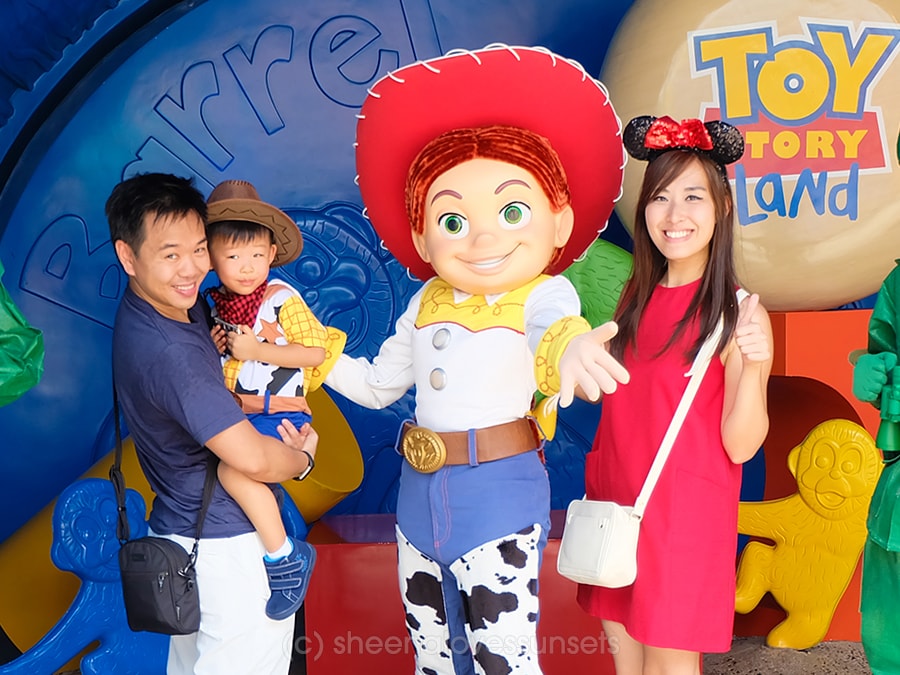 I love it because we were seriously efficient! Haha. We were able to meet all the characters Luke wanted to meet and we didn't have to go back and forth between "lands."
In case you were wondering about the internet, there's free wifi all around Hong Kong Disneyland but when the internet got a little spotty, I used my Roam Buddy pocket wifi.
4. Rent or Bring a Stroller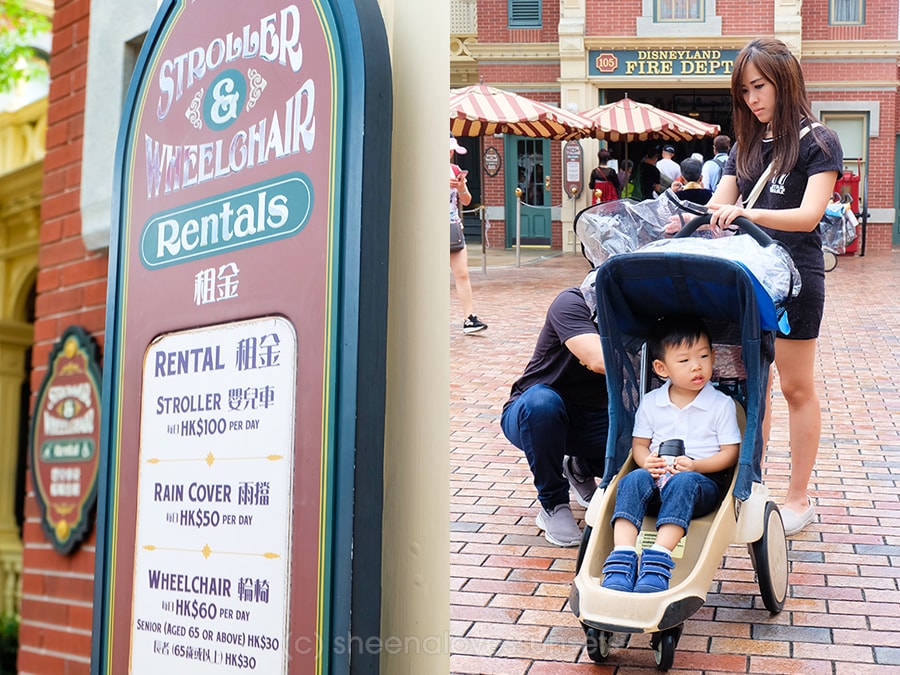 During our "trial run" for Disneyland, we concluded that we didn't need strollers. But oh how wrong we were!
I still stand by what I said about carriers being so convenient but we failed to consider how much walking we had to do inside Disneyland compared to Enchanted Kingdom. Haha. So after day 1, our backs were hurting and our bodies were sore. We learned our lesson and rented a stroller for the next day.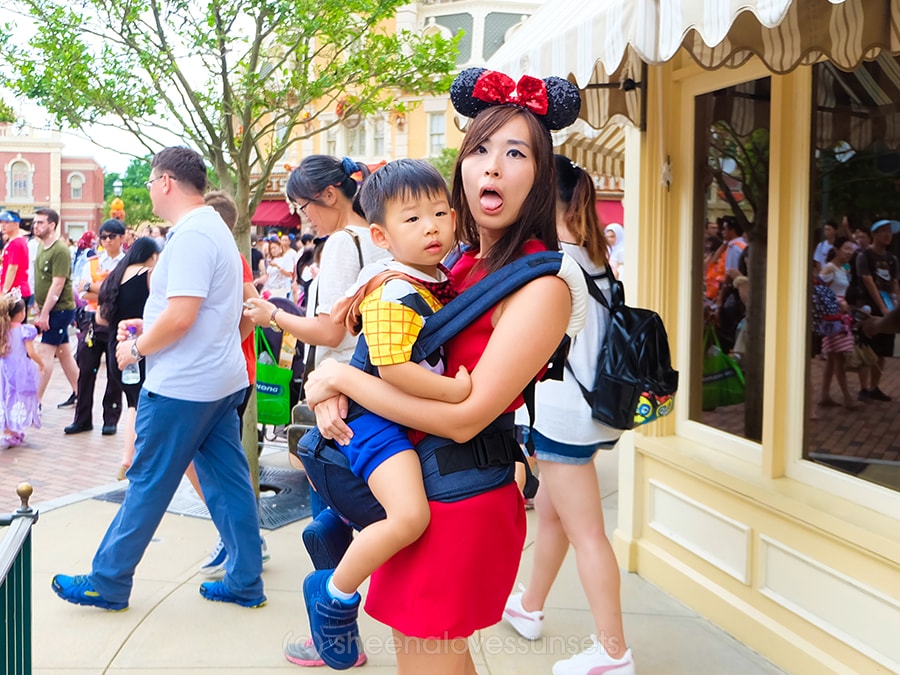 The picture says it all.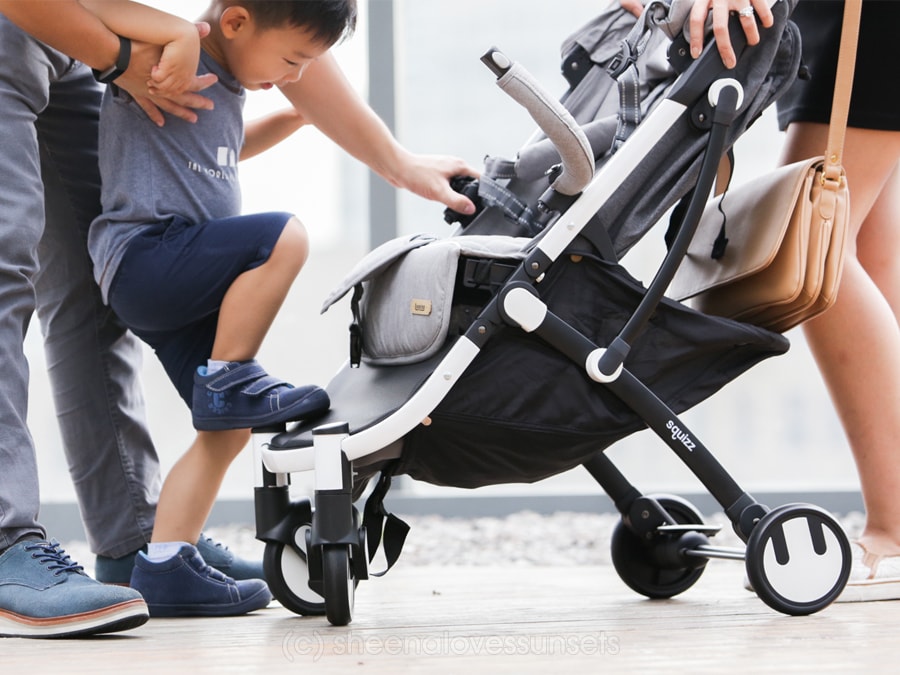 If I could do it again, I would have brought our own stroller instead. The Disneyland strollers were not only expensive but also rock solid.
We recently got a really good travel stroller called the Squizz 2.0 from Looping (as pictured above) and I wish I had it in time for the trip! Aside from the fact that it has a soft padding and reclines flat (which would be great for toddlers to take a nap in,) it also has a luggage type pull bar that lets you pull it like a carryon suitcase when you fold it close. Talk about a stroller perfect for travel.
More about that next time!
5. Familiarize them with the songs and characters for maximum enjoyment!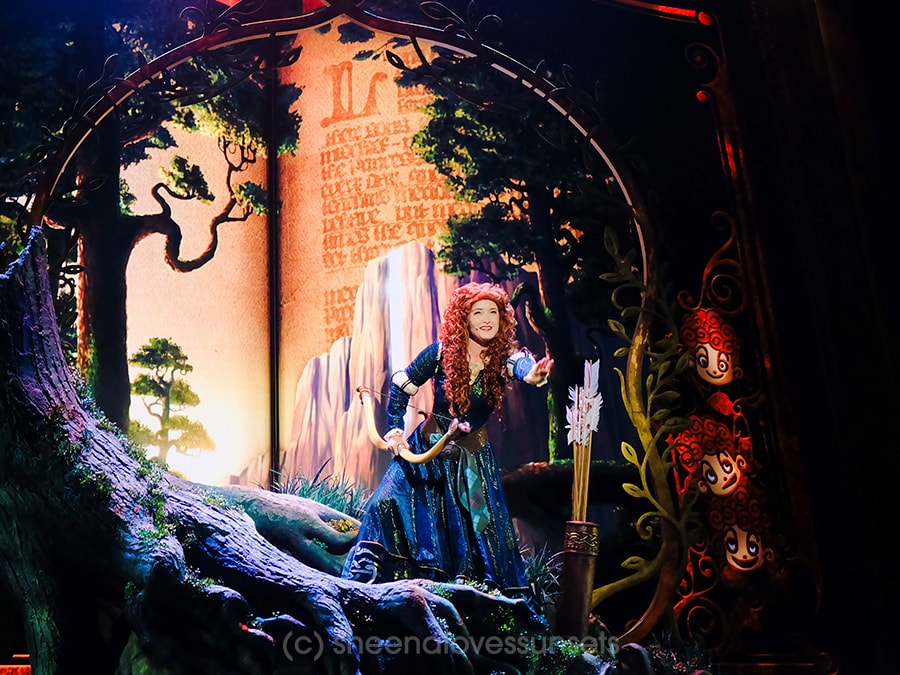 We don't really let Luke watch cartoons at home but he loves looking at group photos of characters and asking one by one who they were and what their stories are. He also LOVES music so I introduced him to Disney songs and they easily became his favorites.
By the time we visited Hong Kong Disneyland, he basically knew his Disney very well; all the way back from the classics like Snow White and the Seven the Dwarves (he can name all 7!) up to the more modern ones like Aladdin and Toy Story. He enjoyed singing during the shows and shouting the characters' names during the parade.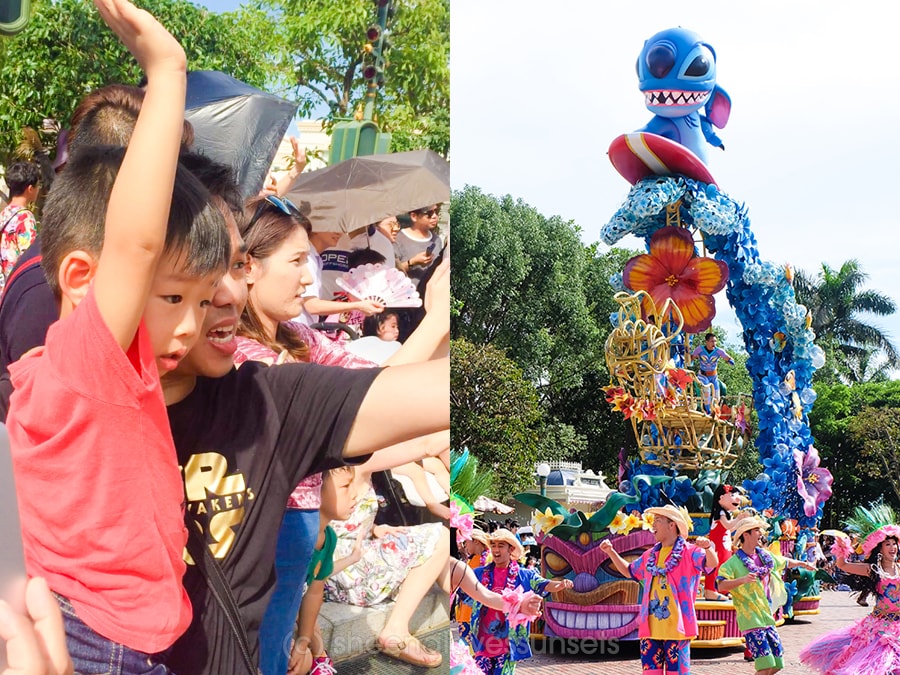 He even knows all the not so popular ones. Believe it or not, his two favorite Disney songs right now are "Hawaiian Roller Coaster Ride" from Lilo and Stitch and "Touch the Sky" from Brave. Imagine his joy when he heard "Hawaiian Roller Coaster Ride" at the parade and "Touch the Sky" during The Wondrous Book show!
So proud of my Disney baby. Haha.
6. Show them videos in YouTube beforehand and find out which ones they'd like and those that they find "scary"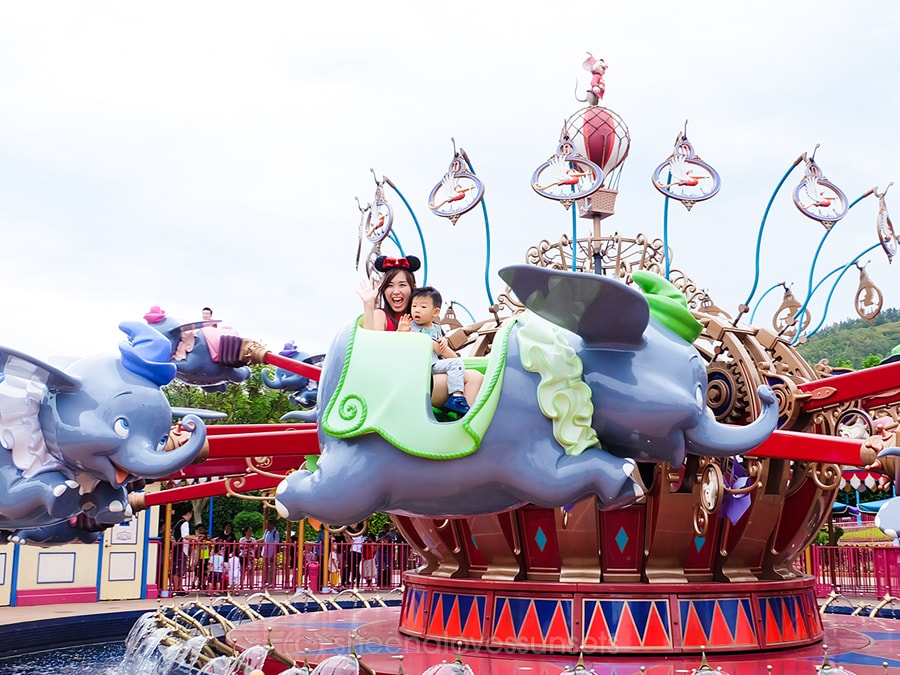 This is something I really recommend if you have toddlers who are not as fearless as other kids! I showed Luke snippets of a few shows and rides he can expect at Hong Kong Disneyland before we went and he really told me his preferences.
According to Luke: No to the Lion King show because it was dark and Scar was there. No to the Winnie the Pooh ride because he got scared when Tigger popped out of nowhere, not to mention the weird elephants. But yes to Dumbo, Mad Hatter Tea Cups and Small World.
I'm so happy we did this because I would honestly have brought him to The Lion King show AND The Winnie the Pooh ride and I don't want him to have scary/bad memories about his Disneyland trip! (READ: 10 Attractions Your Toddler Will Love at Disneyland)
7. Ask for stickers from cast members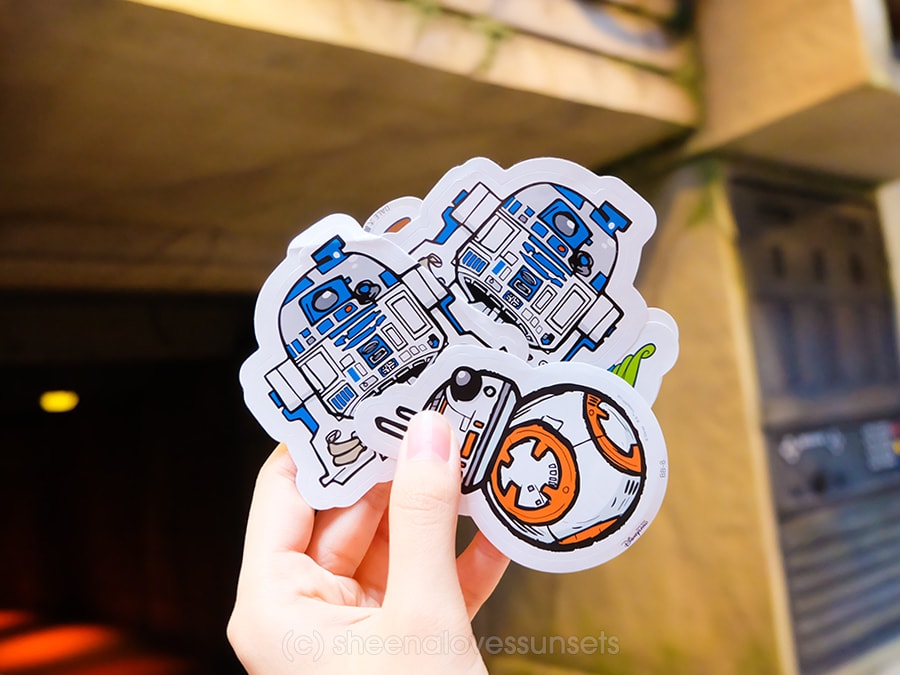 All cast members that are wearing bags have stickers and they give these out for free! It was a great way for Luke to practice not being shy as he asked cast members one by one for stickers. They're also very generous with them. They usually give us more than just one at a time!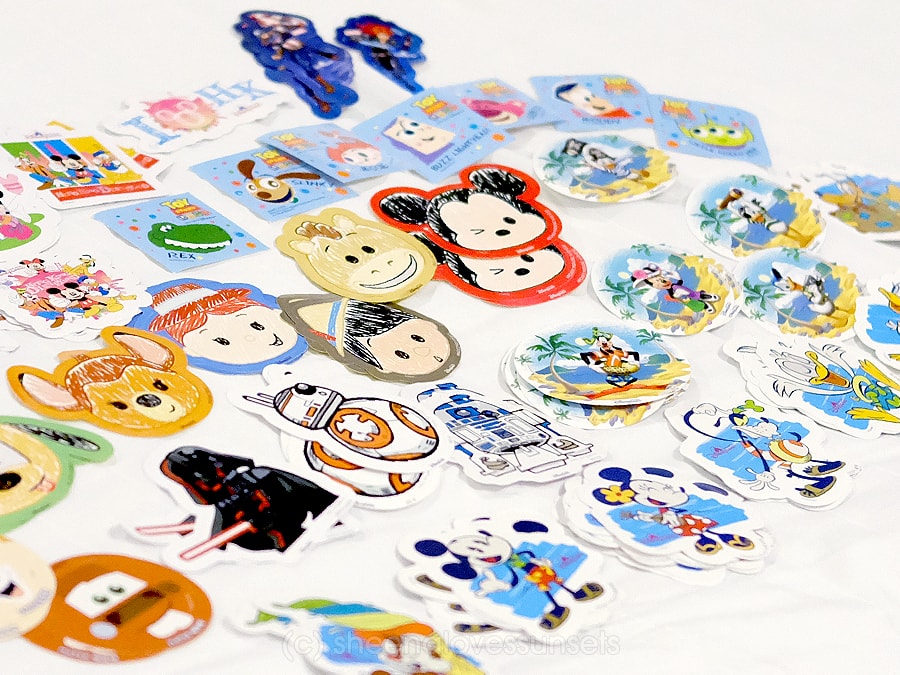 Luke's sticker haul! Now, what to do with all of these… Hehe.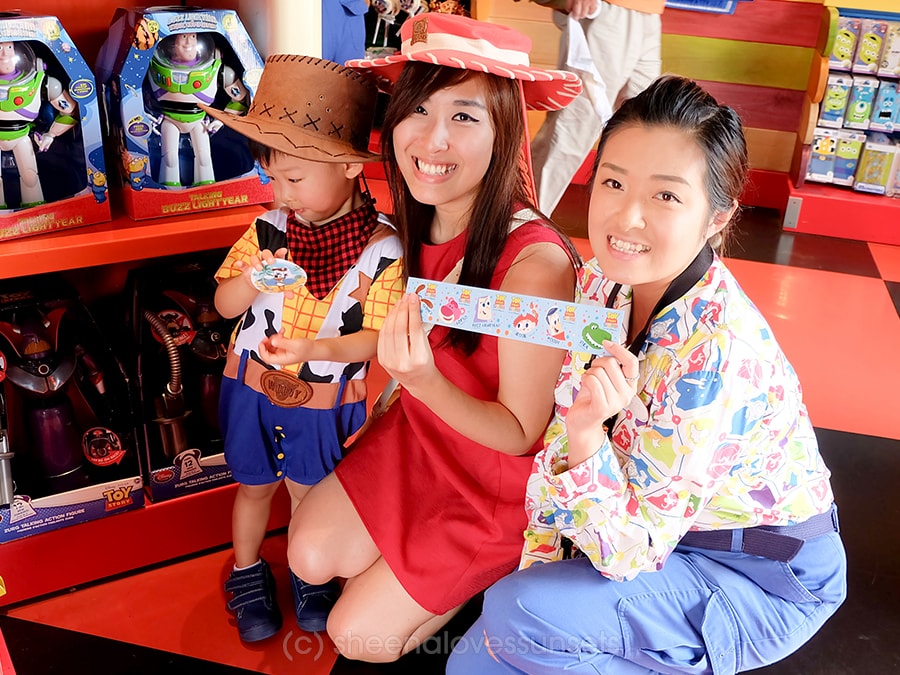 HERE'S A SECRET: Did you know that they sometimes give out SPECIAL stickers? One of the cast members approached us and handed Luke an amazing set of Toy Story stickers! Then she told us that they only give this to certain kids that they picked. This time, they said they wanted to give it to Luke because he was so cute wearing his Woody costume and roaming around Toy Story Land!
Which then brings me to my next tip…
8. Make them wear adorable costumes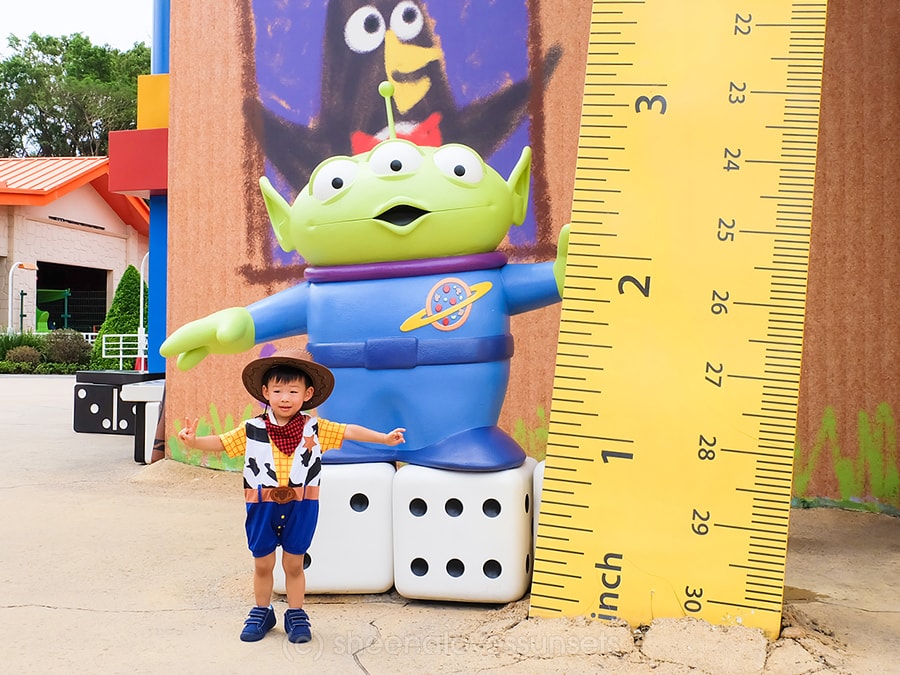 We spent two days in Disneyland and on the first day, Luke wore a Woody costume, complete with the cowboy hat, of course! And it was so much fun to take his photo around Toy Story Land as he just blended in perfectly! He was also so happy and kept saying that he was Woody so it was a win-win!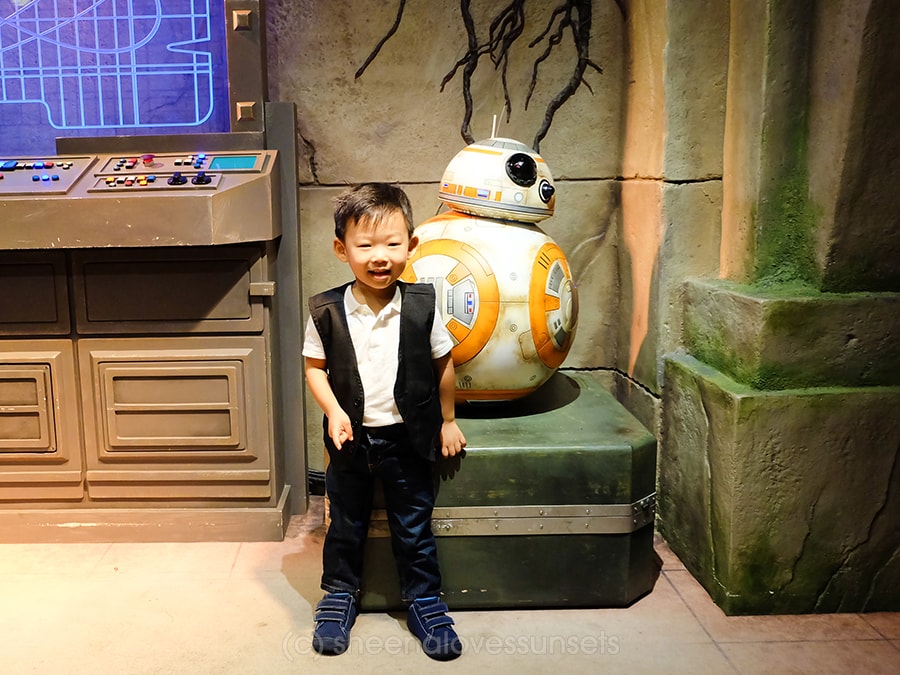 On our second day, Luke wore a Han Solo costume (super easy to pull-off, by the way!) In case you were wondering, yes, I intentionally scheduled Toy Story land to be on the first day to match Luke's Woody costume and we really saved Tomorrowland for the second day for Luke's Han Solo costume. That's how I plan!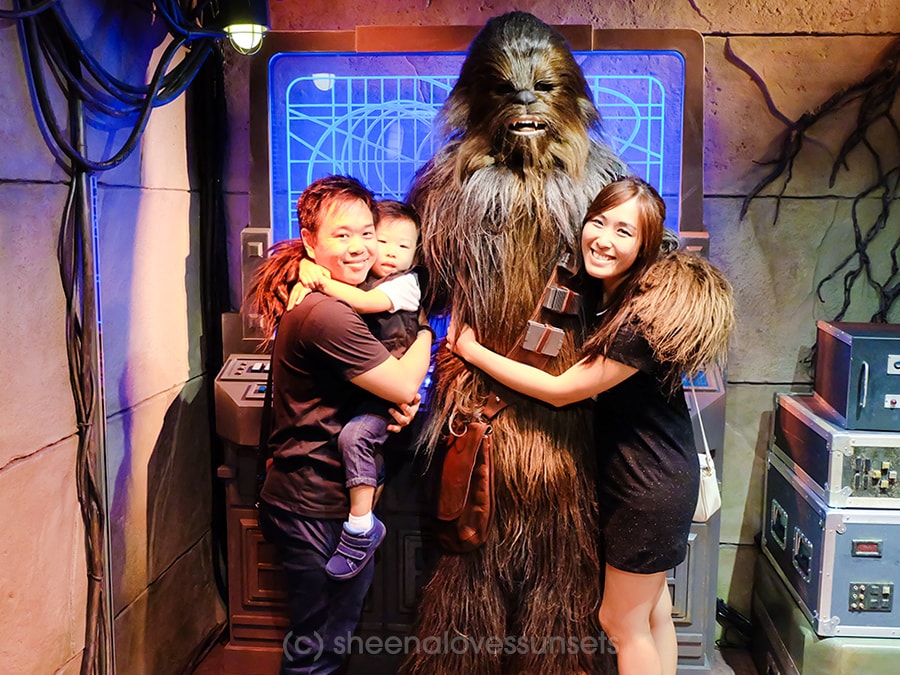 ADDITIONAL TIP: If your kids are game, have them wear costumes of not-so-famous characters! All the girls are in princess costumes already so try something else for variety. (Of course, like I said, only if they are up for it because they might insist on being Elsa like 5 million other girls then, of course you have no choice…)
If I had a girl, I might dress her up as Boo from Monsters Inc. or Lilo or other less popular princesses like Pocahontas or Mulan. Hehe. I already have some ideas for Luke's next costume, but I'll keep it a secret for now! Heehee.
9. You Might Want to Avoid Halloween Season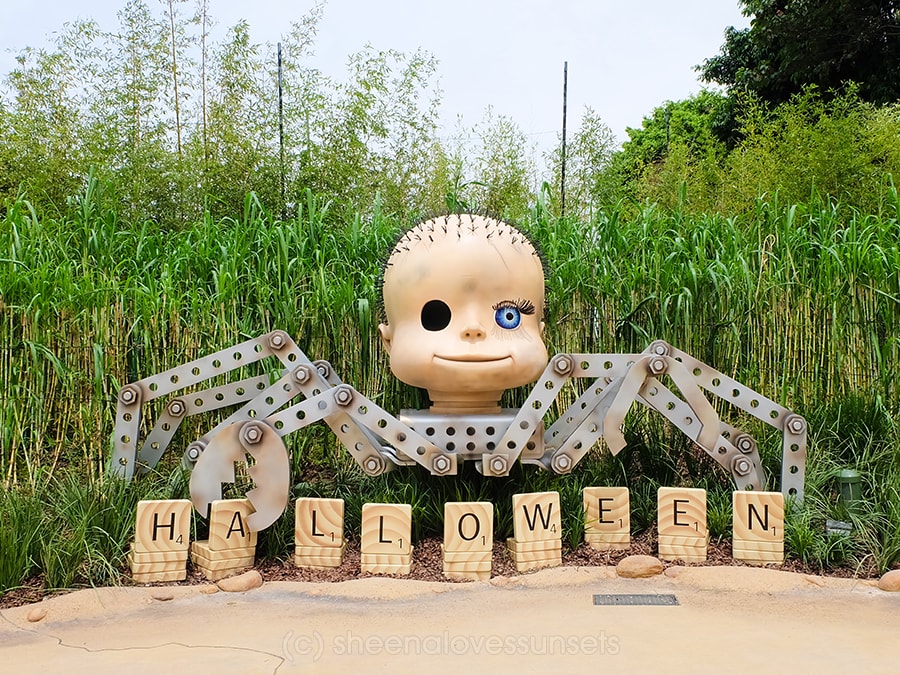 Disneylands all over the world transform when it's Halloween season and the transformations are amazing. Villains take centerstage, there are Halloween themed pop-up attractions and even a Halloween parade. It's interesting and cool for tweens and teens but most definitely NOT for toddlers. Unless of course your toddler is into that sort of thing (?!)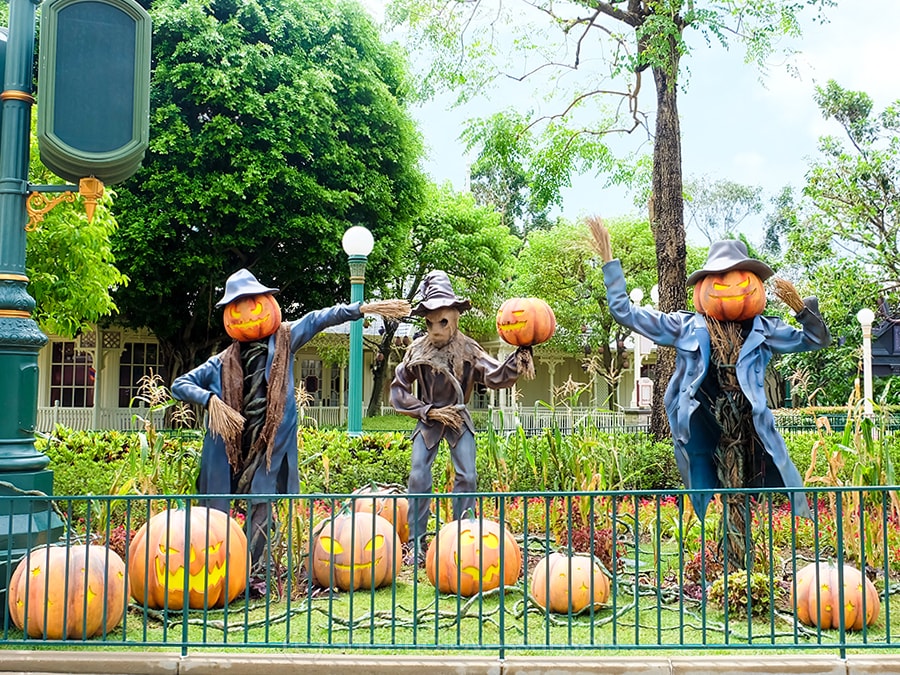 When we went, they were still fixing up the streets for Halloween so it wasn't full-blown yet, but we had to avoid sections like this one because, I know my son, and I know he's going to freak out. I have friends who brought their kids during Halloween and according to one of them, her daughter had a traumatic experience and didn't want to go back to Disneyland after.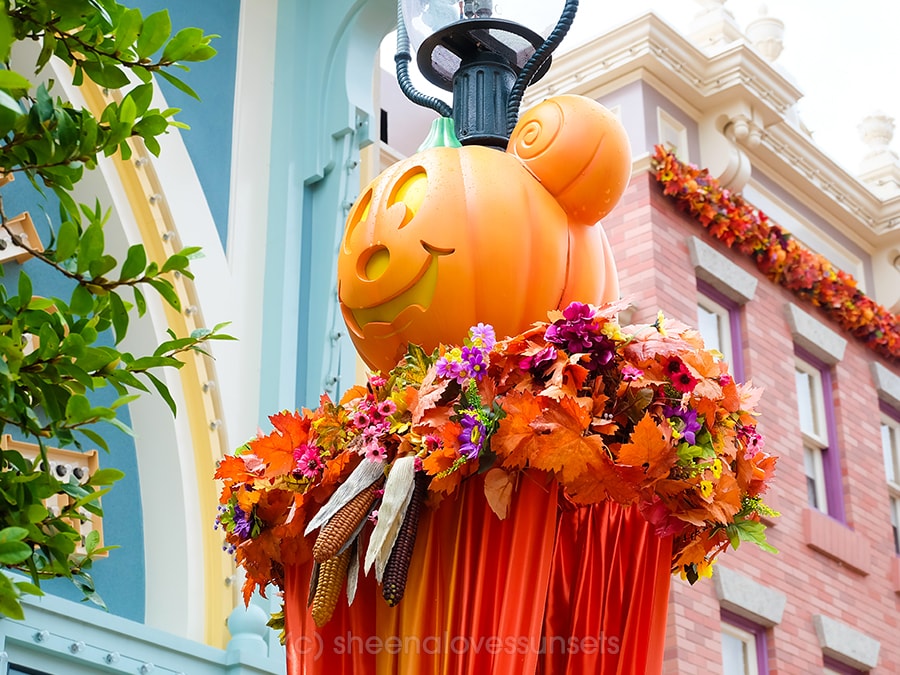 I know it won't be the same for all but I know that there are also lots of toddlers (like my son haha) who are not as brave when they see scarecrows so, just be careful when it's Halloween season!
10. Let them participate in the parade!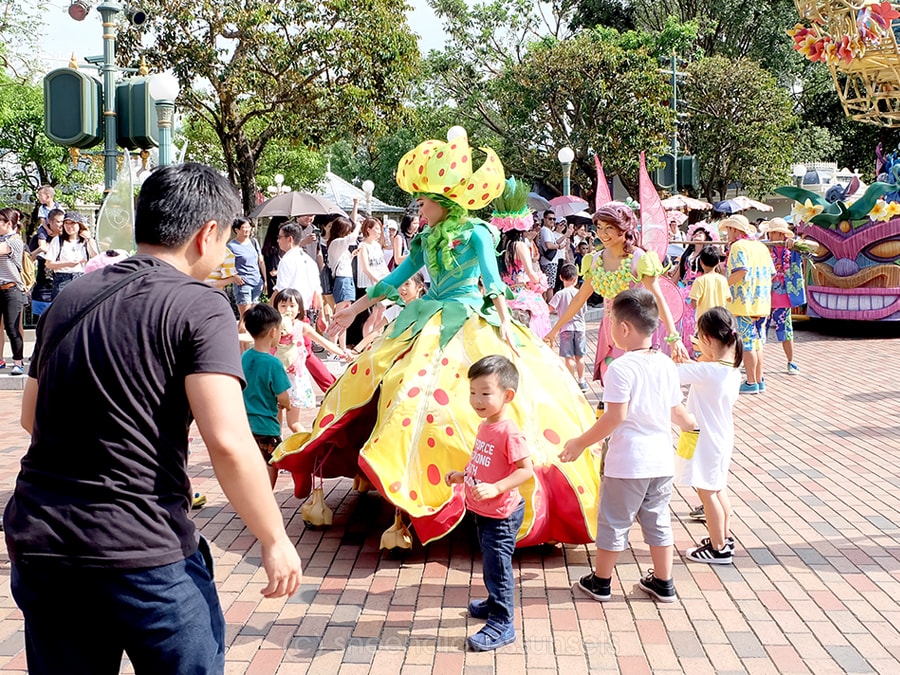 The Flights of Fantasy parade happens daily at 3pm (better check the official website/app for update schedules though) and they ask for the audience, particularly the kids, to participate. There's Mor being a super proud stage dad. Haha.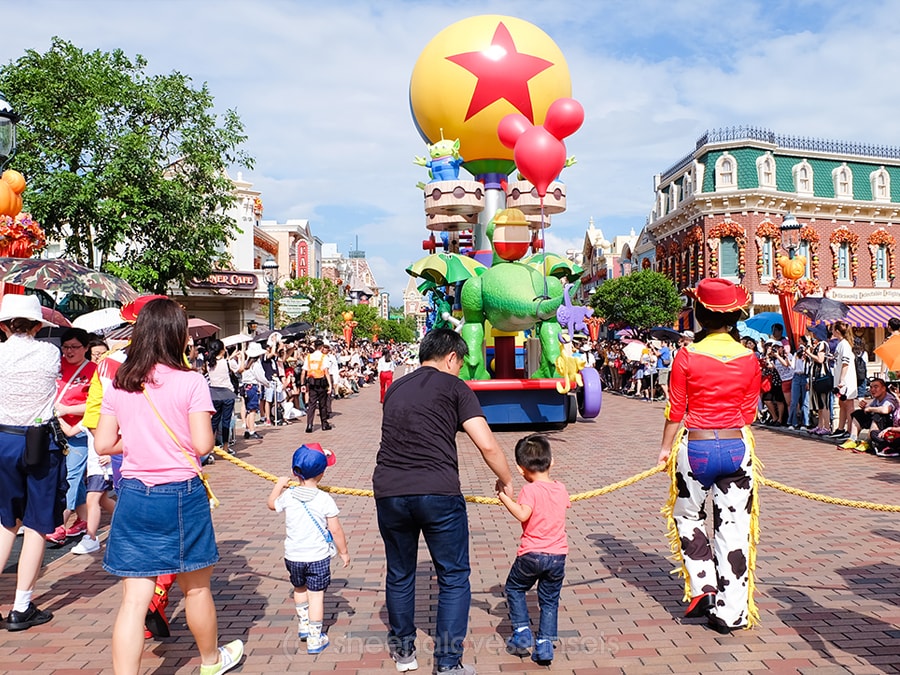 Luke was a little shy during the performance itself but when it was time to march near the end of the parade, he happily joined (tugging daddy along, of course!)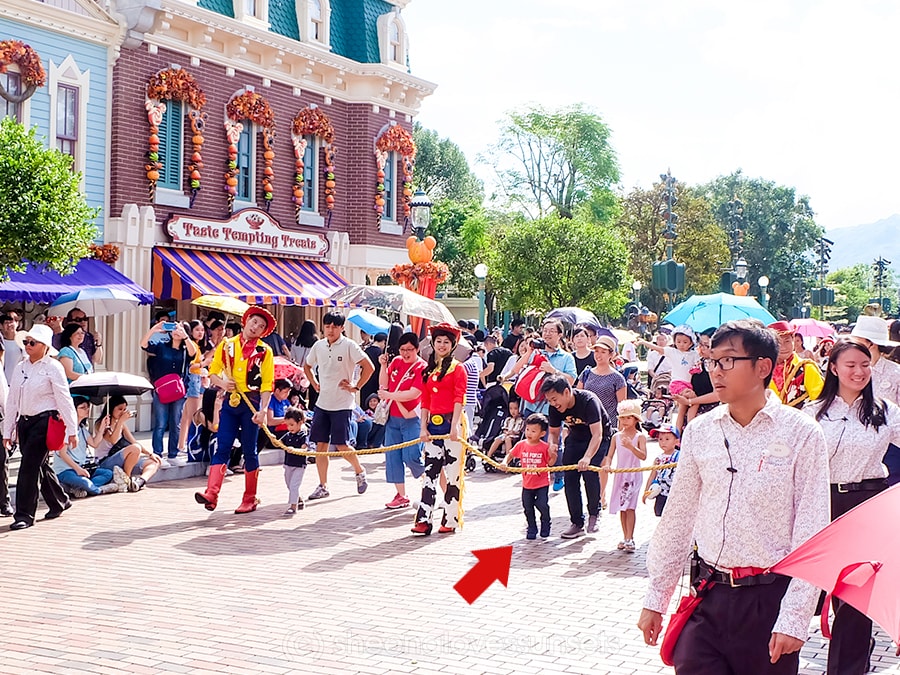 I'm sure it will be a memorable experience for the kids as it has been for Luke. Whenever we'd talk about the Disneyland parade after the trip, he would always mention proudly that he was part of the parade! Awww…
11. Put name stickers or bands in case kids get lost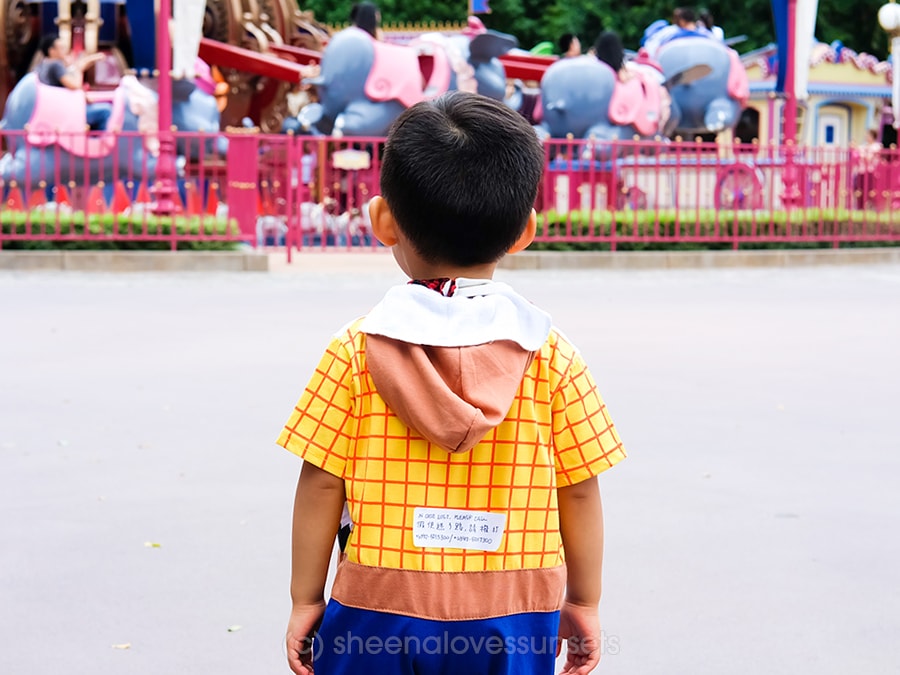 It's a lot harder when younger kids get lost because they usually couldn't communicate well yet so I highly suggest putting "labels" on your kids. I thought about this too late so I had to make do with what we had at home and just used stickers. Not as good but better than nothing.
I would recommend getting one of those safety ID tattoos (can be ordered online, abroad) or safety ID bands so that they don't easily fall off and so they're waterproof.
On our sticker, I wrote down "In case lost, please call…" and then we put our numbers. Don't forget to put the correct country code! I also wrote it into Mandarin in case the one who finds him can't read English. My brother suggested that we also install WeChat (the messaging app they use in Hong Kong/China) in case the people who find him don't wanna an international number.
12. Stay at a Disney Hotel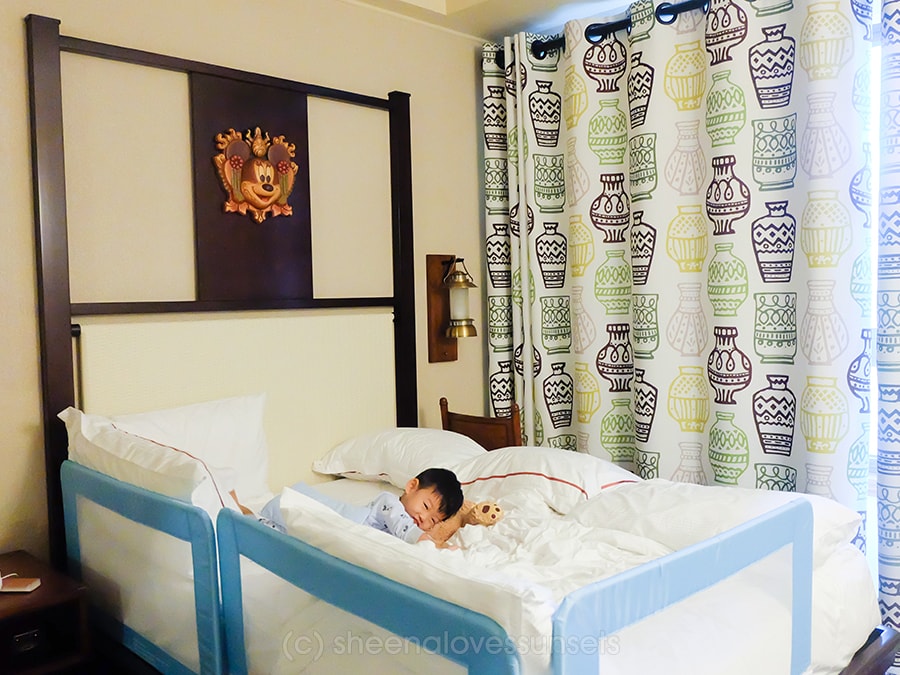 Staying at a Disney hotel is pricey but it has its perks: You get to crash easily after a long day at the park and you get to go early as well the next day. But the real reason we stayed at a Disney hotel (Disney Explorer's Lodge to be exact) was to experience character dining, which also has its own perks in itself.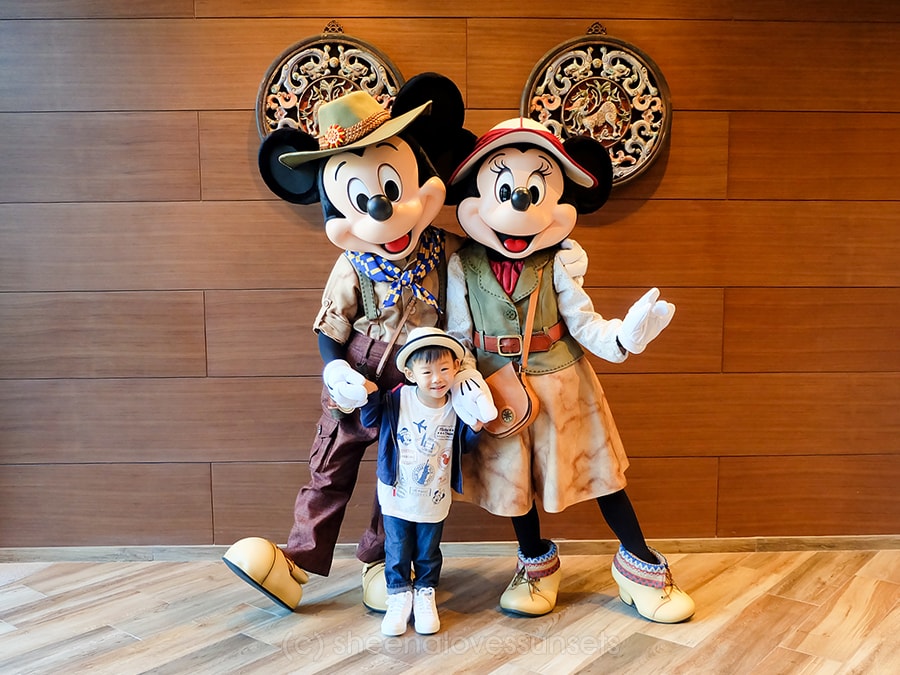 Meeting Mickey and Minnie for breakfast meant we didn't have to line up at the parks for these two most popular characters. I heard lines for Mickey and Minnie could take up to an hour, depending on the season, so I'm super happy we didn't have to do that.
—
And there you have it! Hope you picked up a thing or two that you don't usually read in other blogs. If you're up for some more, here's a countdown to the best attractions at Hong Kong Disneyland for toddlers!
(NOTE: THIS POST IS ABOUT OUR EXPERIENCE LAST SEPTEMBER 2017.)