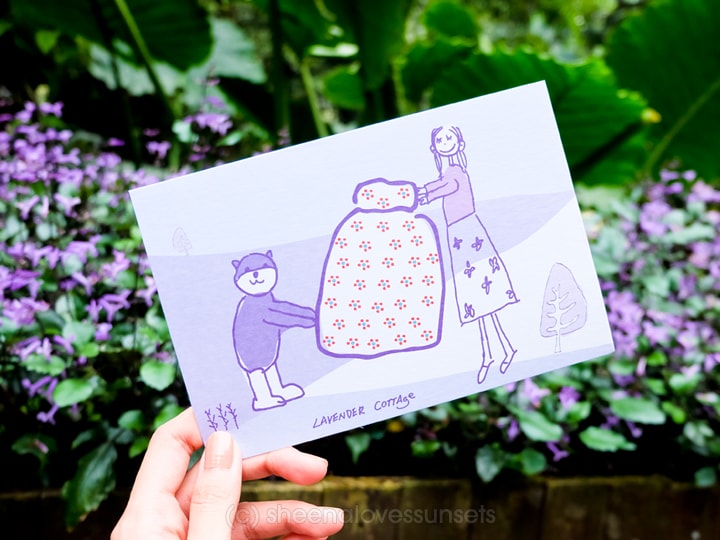 When two girls decide to quit their jobs in the city to plant lavenders, you'd probably think they're crazy. But thank goodness for craziness because out of that crazy dream came this beautiful Lavender Cottage in Taichung.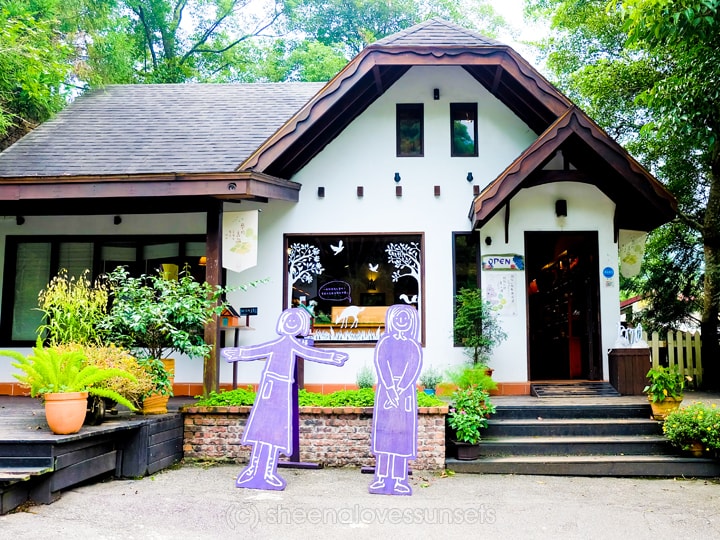 The story behind the Lavender Cottage
Two girls quit their jobs in Taipei to fulfill their dream of planting lavenders and having a place where people can unwind far from the city. So they bought land in a remote place in Taichung and began the Lavender Cottage.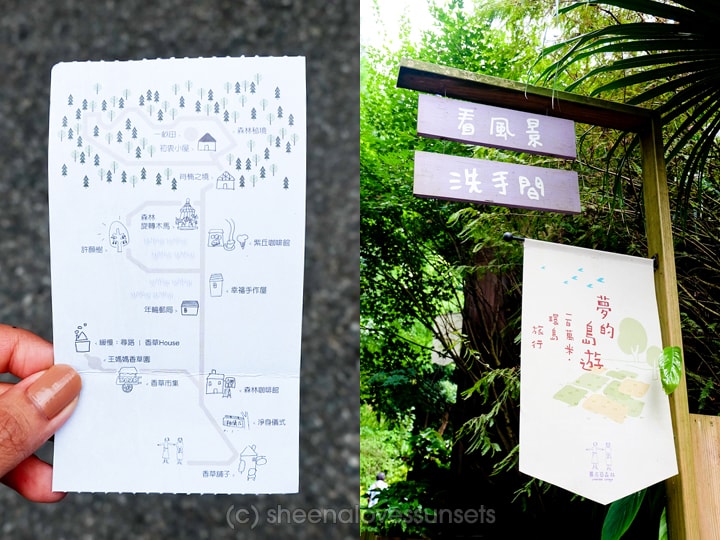 I love the whole branding of this place; it's very cutesy and friendly.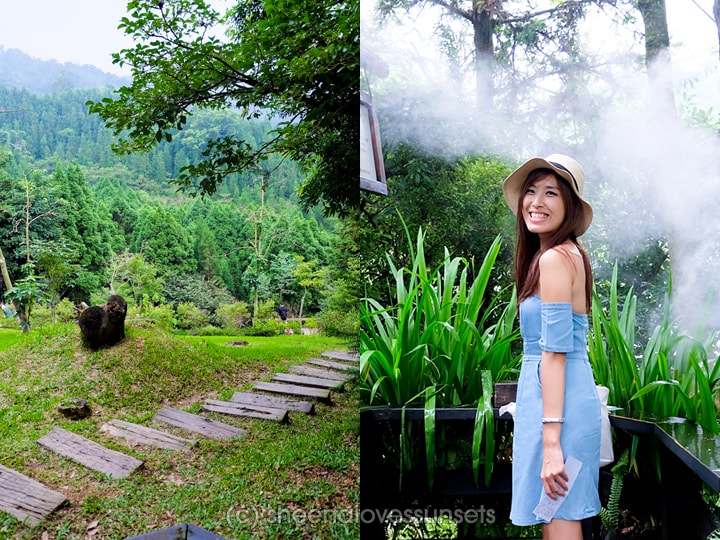 At the entrance, you get to push a button and have lavender mist sprayed on your face. Mmmm… now that I smell like lavender, I'm ready to enter lavender heaven!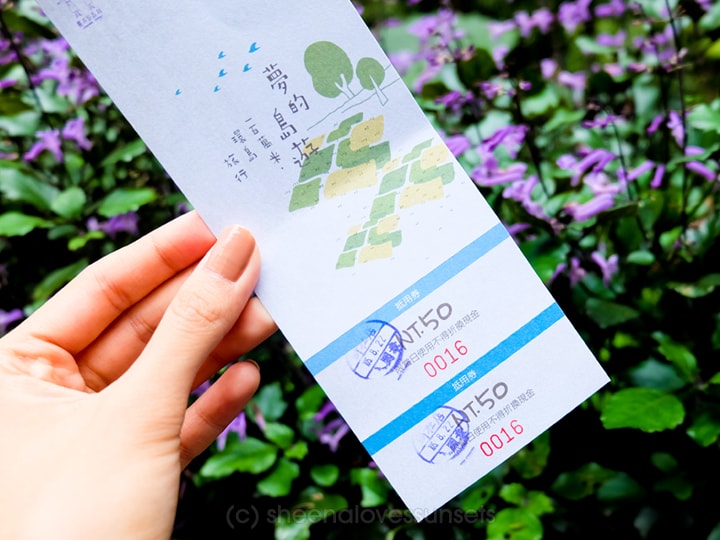 Entrance to The Lavender Cottage is $100 NT but you get two $50 NT coupons that you can spend within the area. Later I'll tell you where I spent mine on!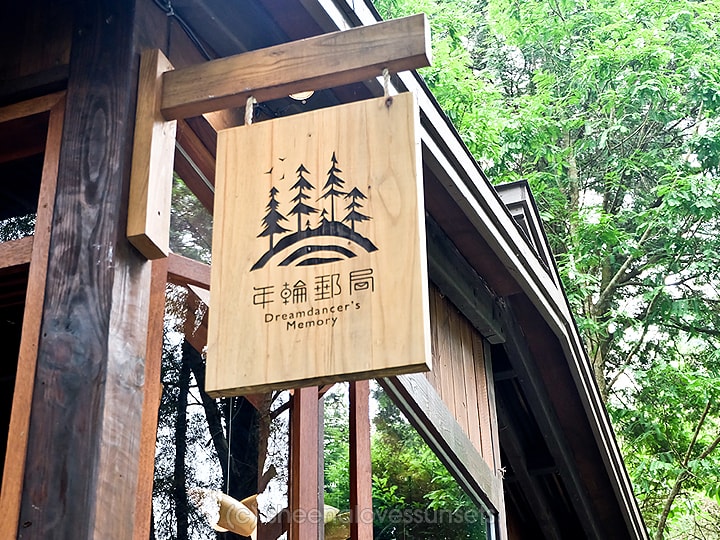 The Dreamdancer's Memory
The Dreamdancer's Memory is a cute little place where you can buy postcards and customize them yourself using the craft materials available.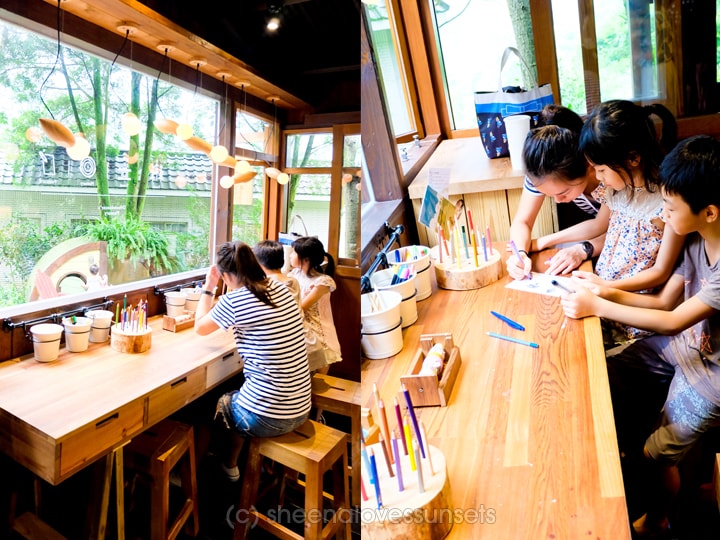 It's a nice activity to do with kids. They have cute stamps that you can use too.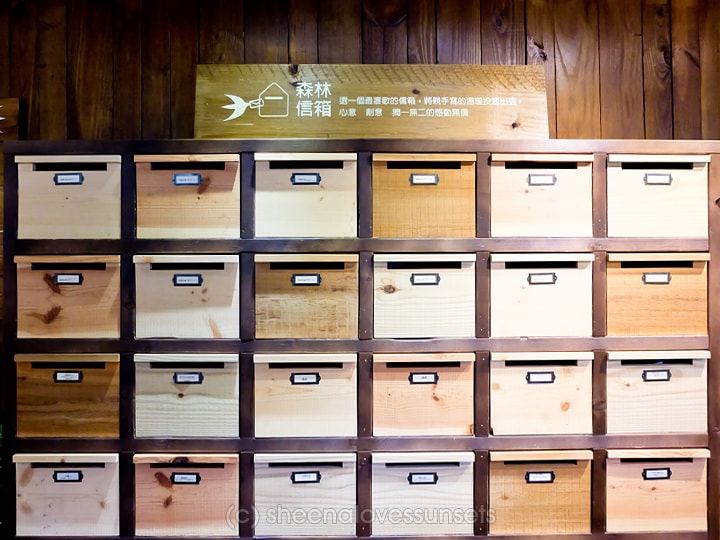 You can also have them mailed already if you like!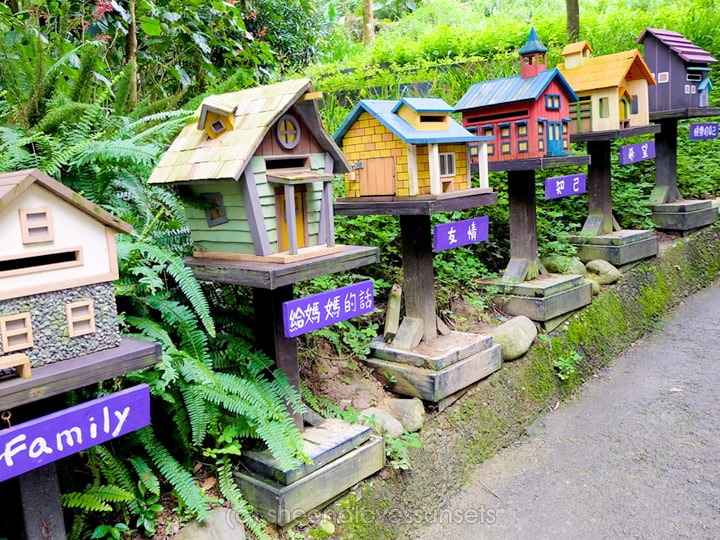 Or you can use one of these cute birdcage mailboxes. Heehee.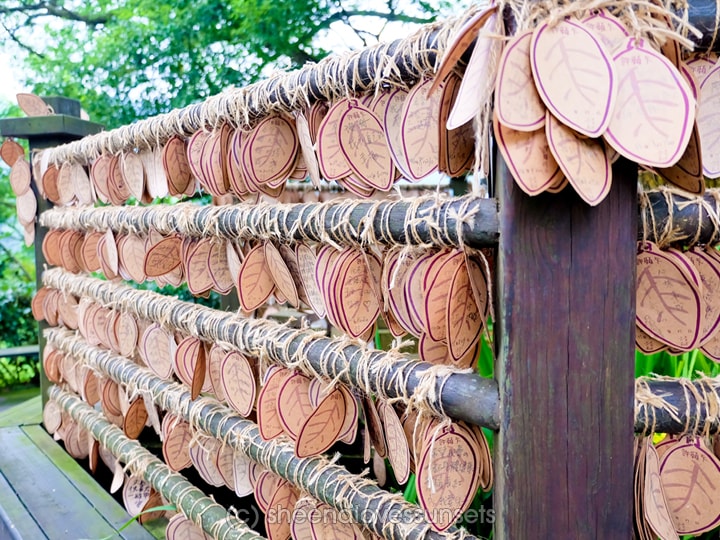 Wishes on Paper Leaves
Here, you can write wishes on paper leaves and hang them on the wooden branches.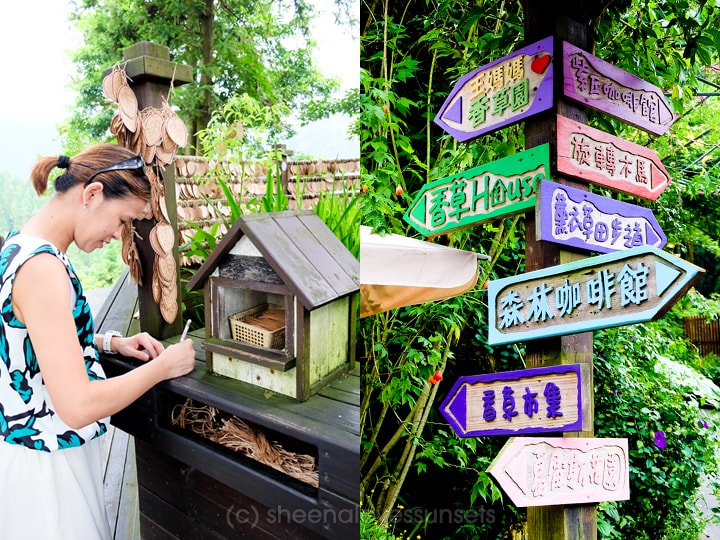 After writing, it was time to move and continue on with our mini hike.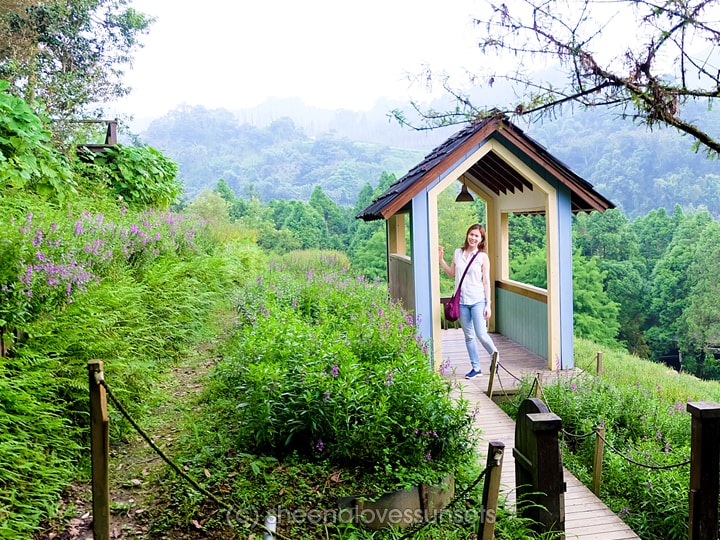 Looking for Lavenders
While going around the area, we kept wondering "Where are the lavenders?" and then we saw this spot and thought "Oh, maybe we're near the field." But it turns out, this was it! Haha. It's really just a small garden with a few lavenders.
Maybe it was also not the season for lavenders because it was pretty hot when we visited.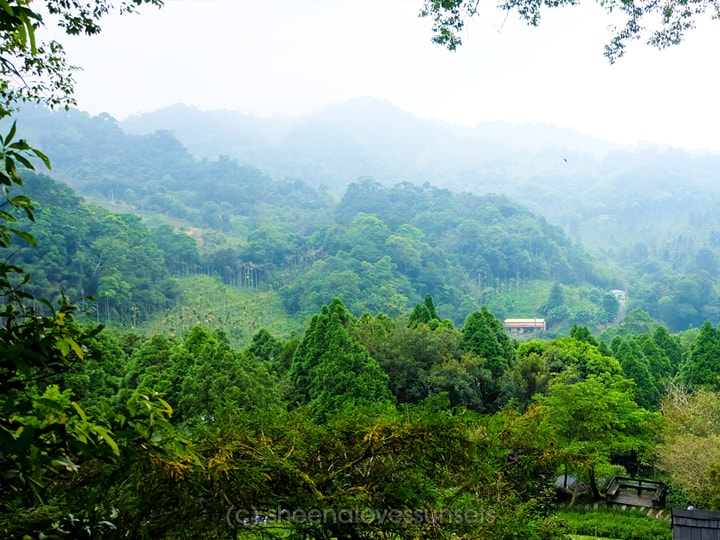 After more walking, we were greeted by this beautiful view.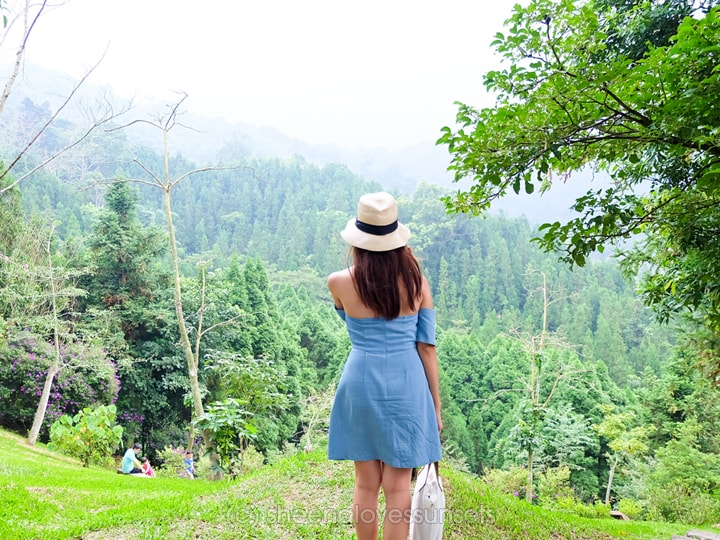 The beautiful mountain views more than make up for the lack of lavenders though. And besides, we already had our fair share of lavenders at the Zhong She Flower Market anyway.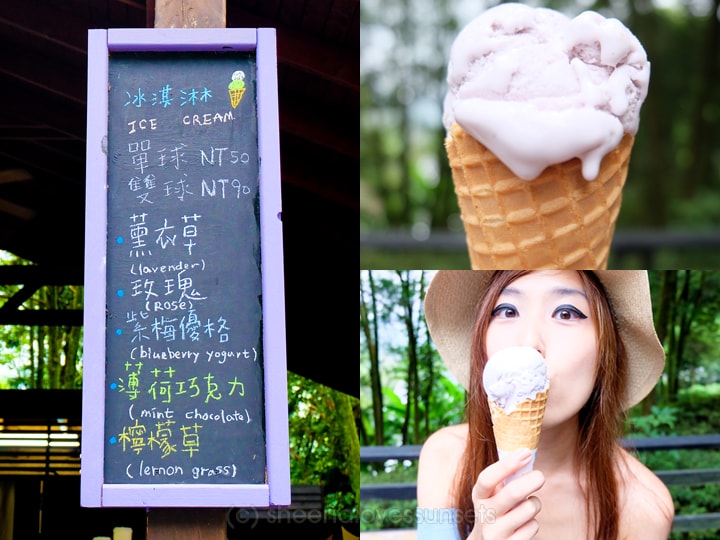 Lavender Ice Cream!
To really make it a full-on lavender experience (haha), I spent my first coupon on a scoop of lavender ice cream! It's kind of weird to eat something that smells like a flower, but I actually enjoyed it.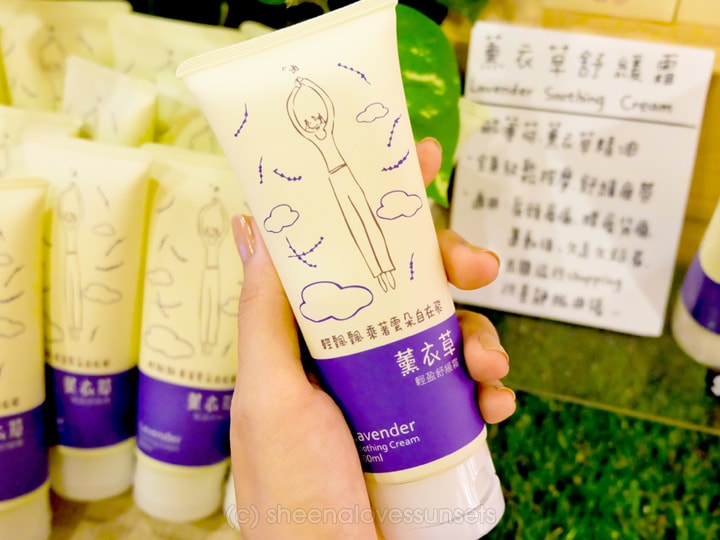 Lavender Cottage Gift Shop
The souvenir shop is filled with all kinds of, you guessed it, lavender infused things!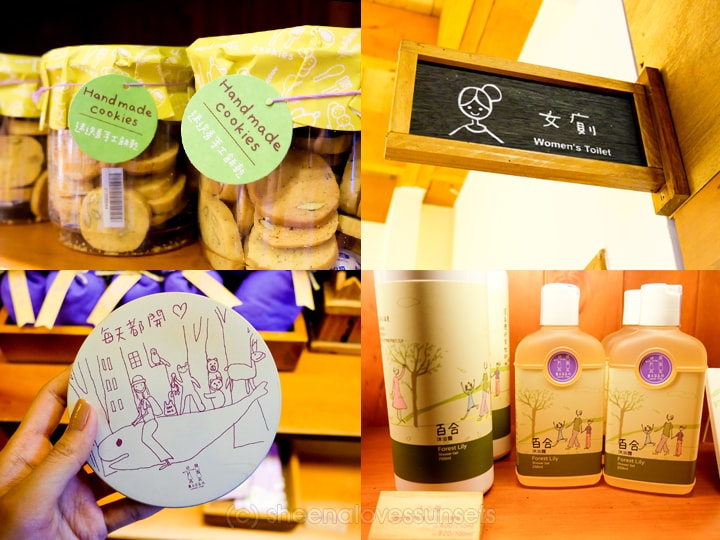 They had lotions, perfumes, goodies and all sorts of lavender memorabilia. They even had lavender-scented bubbles (yes, as in bubbles that kids blow!) I was thinking if I wanted to spend my remaining $50 NT coupon on that but decided to hold back.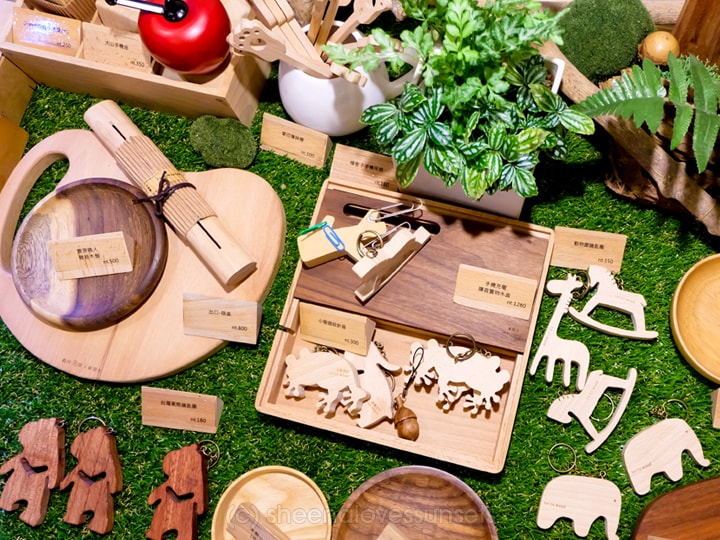 Adorable wooden souvenirs.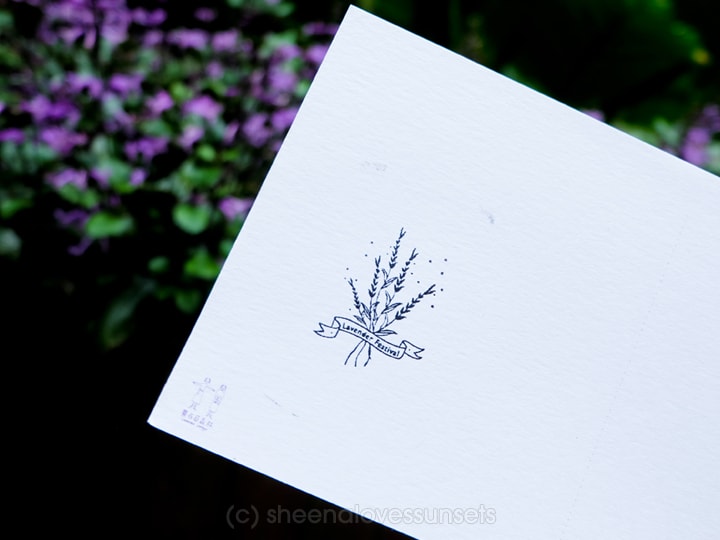 In the end, I decided to spend my remaining $50 NT on a postcard (worth $40 NT) as a keepsake for me to remind me of my visit. I used one of the stamps available and ran back to my friends happily!
Read more about our Taiwan trip here!
(NOTE: THIS POST IS ABOUT OUR EXPERIENCE LAST AUGUST 2016.)