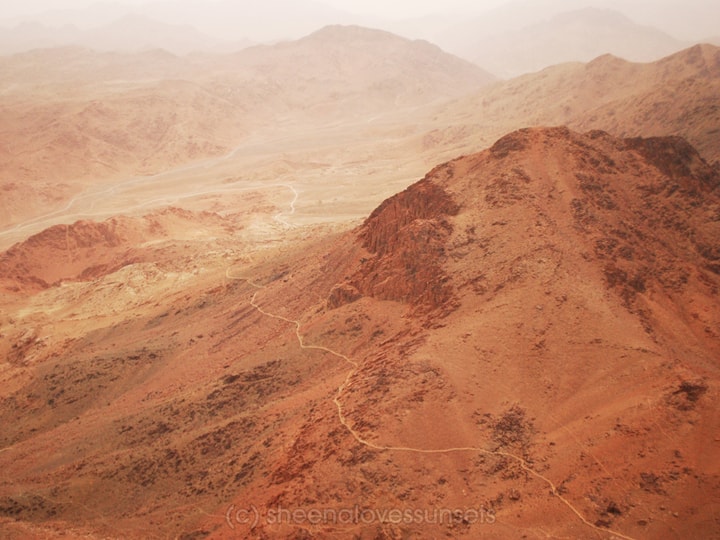 Climbing Mt. Sinai is hands down one of the hardest, craziest and most memorable thing I've ever done in my life. It's one of those things I'm so proud I've done, that I would not hesitate rambling non-stop if you dare to ask me about it.
With hardly any sleep, we started the hike at 2am. No photos of that because it was dark and I was concentrating on not injuring myself by tripping or falling! We had the choice of either taking a camel going up or walking but I was peer pressured into not taking a camel to the top (by my apparently fit friends) so I literally walked and climbed Mt. Sinai all the way!
It took me 3 hours and 1 million shouts of "I CAN'T DO THIS ANYMORE!!!" But praise God for my friends who helped me (literally, as in they grabbed me by the arm and sometimes they pushed me! Haha!) After an excruciating climb, I was finally able to stand on top of the mountain.
I felt the cold wind kissing my cheeks as I tried to take in the magnificent view.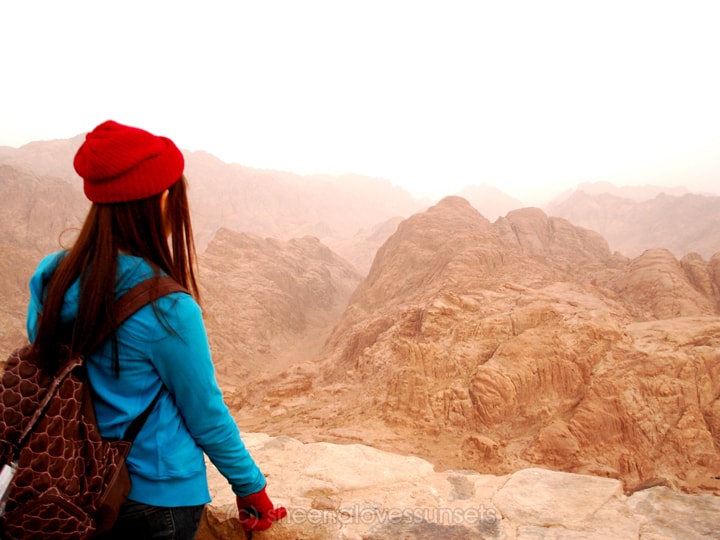 As a group, we sang, prayed, cried, laughed, hugged and praised God. Pastor Peter gave a short message and we had a beautiful time basking in the beauty of God's creation.
I also learned a very important lesson that day. During the climb up, the sun has not yet risen so it was still really dark. So dark that we couldn't see anything. We had no idea how far we still had to go and so we just kept on going. Had I known that it was THAT high and had I known that I was going to experience so much pain, I might have given up halfway. But I didn't, so I continued walking, believing that the prize is just around the corner.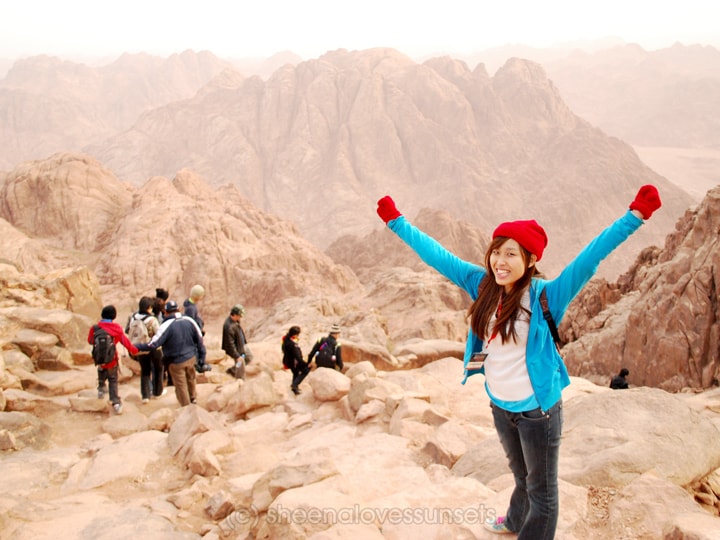 In life, we often find that it is so hard to trust in God, especially when He doesn't reveal to us His plans. He promises us an abundant life, but we couldn't see it because all we could see are the rocks and steps that we have yet to climb. We doubt and wonder if we can really make it to the end. We ask if everything is really worth doing or if we should just stop half way. We want to know how long it's still going to take because we believe that by knowing, we would be more inspired to continue. Right?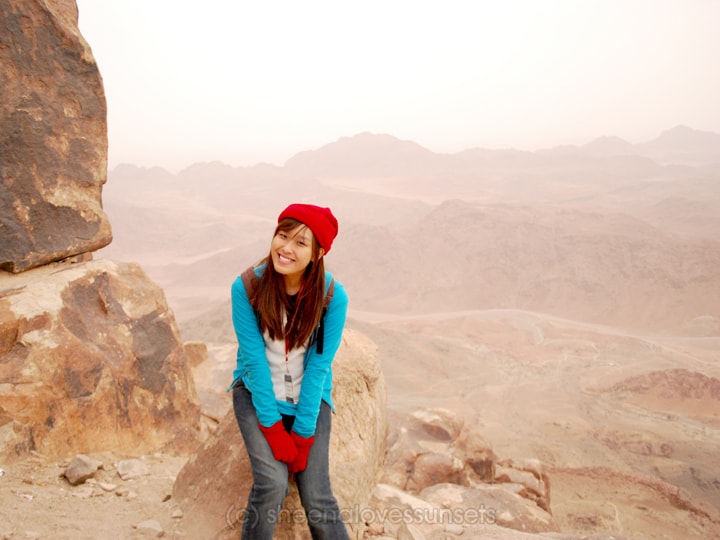 But it doesn't always work this way. Sometimes, God intentionally withholds it from us because had we known, we would probably have given up half way. Had I known it was still so high, I wouldn't have continued and I would have missed out on the amazing experience. If we knew the hardships we would have to endure in order to reach the goal, we would probably decide on our own that it's not going to be worth it, even before we've tried.
We are humans and our bodies and hearts are weak. We give up so easily. But praise God because He knows and praise God because even though we're that way, He doesn't give up on us. Isn't God the greatest?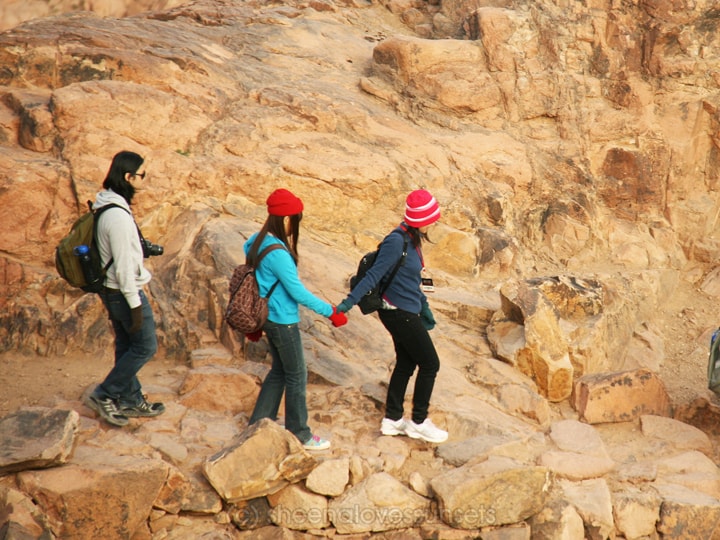 After taking a break at the top, it was time to go down. It took us another 3 hours (or was it less?) to climb down. My legs were shaking already by that time (I was really not fit at that time!), so much that I had to take a camel on the last stretch.

I enjoyed my camel ride and I thanked God for sustaining me at what should have been something impossible for me to achieve. If you're not so fit like me and you're joining a tour that goes up to Mt. Sinai, here are some tips:
Take a camel when possible! There's a portion where you can't ride a camel anymore so save your energy for that!
Wear proper footwear. I was so dum-dum at that time; I wore (my super cute, but not practical) Adidas sneakers that were like Chucks! Definitely not for hiking! This is why it was so hard for me to climb properly and I almost slipped a couple of times! Thank God for His protection.
Wear layers. It was cold on the way up but it got hotter and hotter on the way down.
Bring water and snacks (or even some sweets) to give you fuel!
(NOTE: THIS POST IS ABOUT OUR EXPERIENCE LAST APRIL 2010.)