Hello, world! We are very proud to present Luke Halden Gonzales. It still feels surreal to say it, but Mor and I are now officially parents to this cutiepie!
Choosing a name for our baby is something I was really excited about. I won't deny that I already had a list of names in my head even before I got married (haha, admit it, you have one too!) But it wasn't as easy as I initially thought it would be because funnily enough, Mor and I couldn't agree on almost all of the names on each of our lists!
One name we did agree on though was "Luke".
Most people assume we got it from the Bible but really, the inspiration came from Star Wars! (Baby, that's what happens when your mom's a fan! Haha!) Of course, it being a Biblical name was a bonus for us and we also love the meaning of "Luke" which is "light" (more on that below).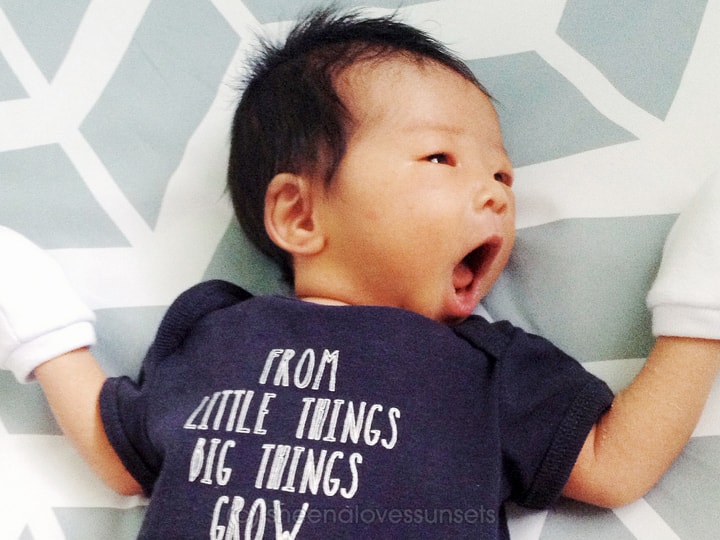 Then it was time to choose his second name. Whenever people ask us what his second name is and ask us why we chose "Halden", Mor and I would look at each other with a "so who's going to explain it?" look because the story behind it is a bit complicated to explain!
See, for all our kids, I want one of their names to be a name of a city or a country.The reason is, I'd like it to be a family tradition that we would get to visit each of "their place" together when they grow older, if God will allow it. (Yes, as early as now, I'm already planning our future travels… haha!)
It was a bit hard to choose a "place name" that would sound good with "Luke." To cut the long story short, we eventually decided on "Halden," which is a town in Norway near the border of Sweden. People ask if there's anything special about the place but the truth is, we chose Halden simply because it was a cute name to pair with his first name (sorry, there's no deeper explanation!)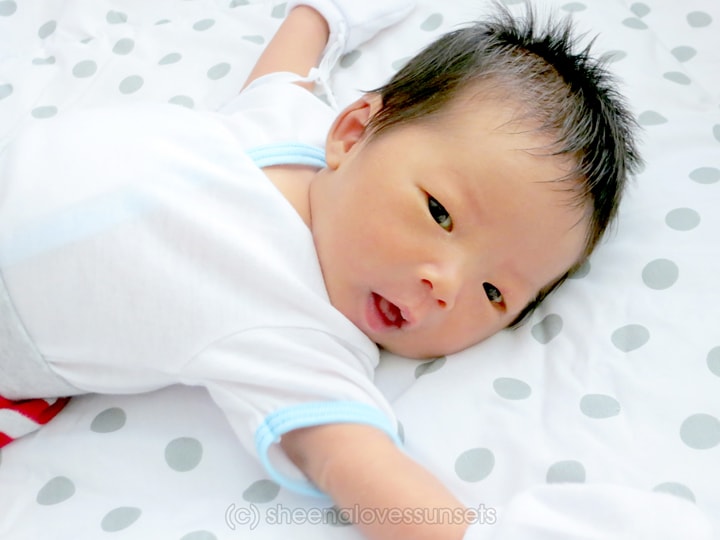 I realized that names are in a way prayers that we have for our kids.
For Luke, Mor and I have been praying that he will grow up to be a man after God's heart. Someone who will shine for Jesus; a light to others pointing them to God. Luke means "light" and though we initially didn't choose his name for the meaning, we agreed that this fit him perfectly.
And as for choosing "place names" for my kids, I guess it is my way of praying that they will have the same love for exploring the world as their mom and dad do. I want them to be able to see the world and to stand in awe of God's creations. I want them to climb mountains, discover new cities and have adventures.
But most of all, I want them to remember that though the world is big and sometimes frightening, they will always have a place they can call their own and that they will always have a home to come home to with me and Mor.
At the date this post was written, he is only almost two weeks old but already he has brought so much happiness to our lives. I was at the hospital in labor for around 11 hours (and was having painful contractions already the day before that!) but finally meeting this little potato made it all worth it!
Thank you to all of you who have been praying for my pregnancy and for him. When he is older, I will show him all the well wishes! Please continue to lift him up to God that he will grow up to be a wonderful, loving and God fearing man, just like his dad.

(Special thanks to Crae for the wonderful lettering of Luke's name on the first photo)