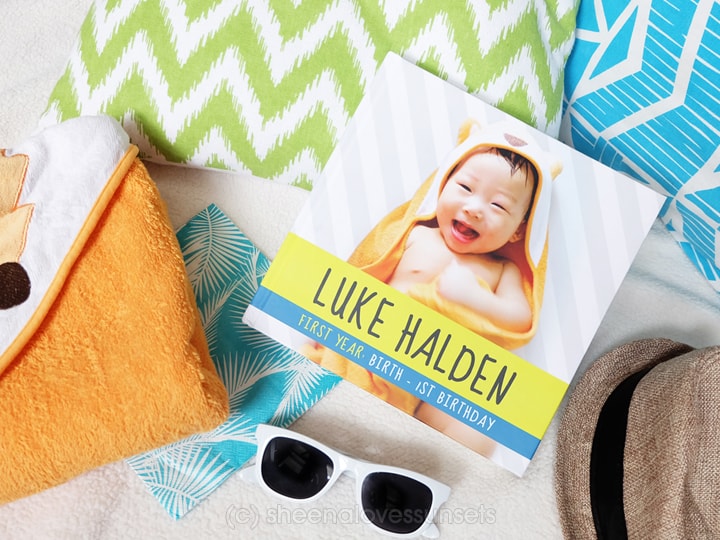 In the future, I want to give Luke more than just a bunch of baby photos, so I decided to put my designing skills to good use; I made him a photobook of his 1st year! It has photos, anecdotes, stories and a lot of other things about him from birth til' he turned one. Yup, this was also one year in the making and definitely a labor of true love! Haha.
Take a look at what's inside, and hopefully you'll also get some ideas for your own baby's photobook!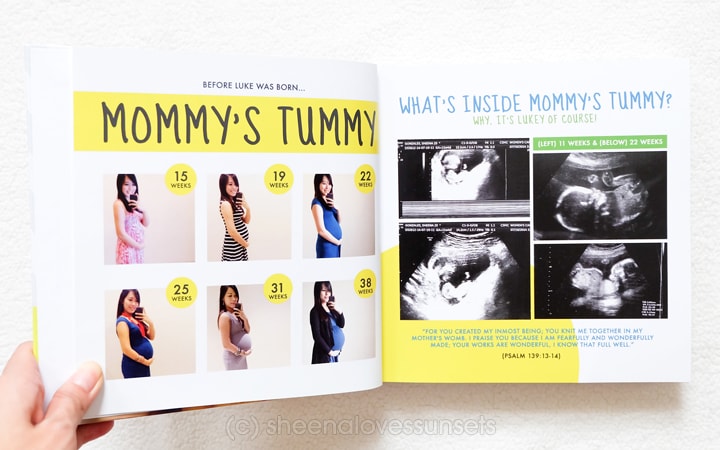 First, I wanted to show him what life was like before he was born so I included photos of:
My growing tummy
His ultrasound scans
Baby showers thrown for him
Preparations done before his birth (clothes being packed, room being fixed, etc.)
His safari room was a different project altogether! You can tell I'm enjoying all these mom projects, right? Hehe.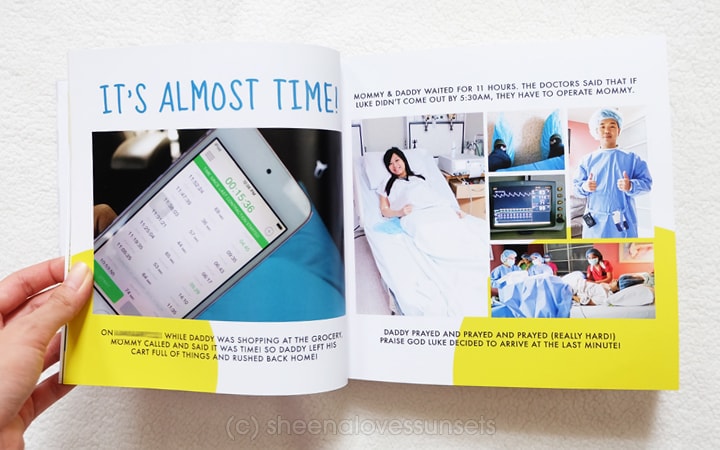 Then I shared about his birth story and about how we prayed for him to arrive safely!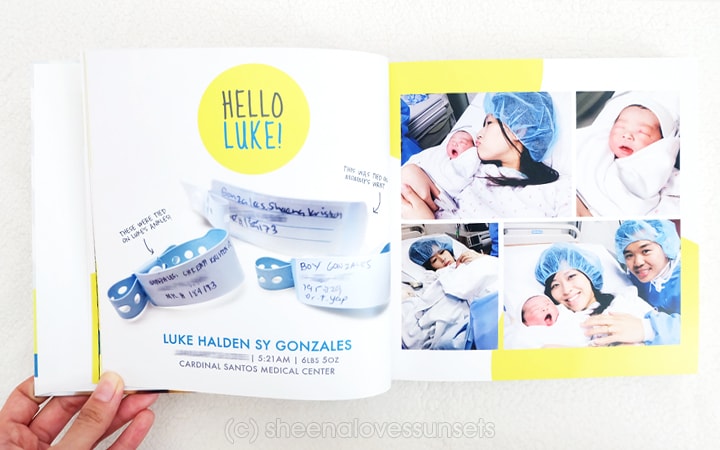 Here are our photos when he was born. And instead of attaching the actual hospital bands (that's probably not so sanitary either), I took a photo of them instead. More tips like this below!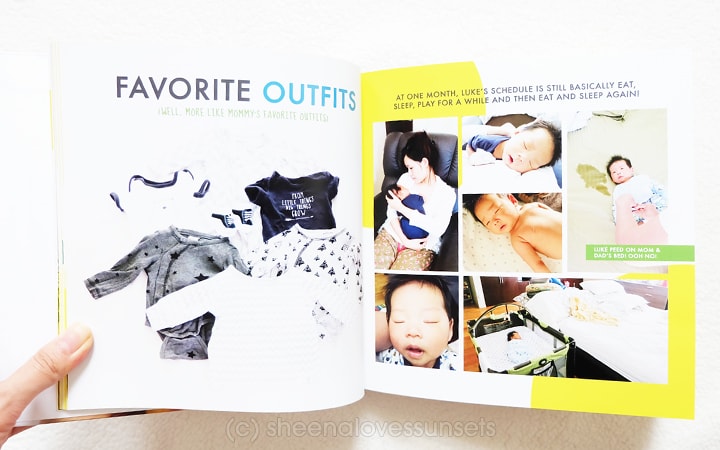 I took some flatlays and dedicated entire pages to some of his favorite things like his:
Favorite clothes (or mine haha!)
Favorite toys
Favorite books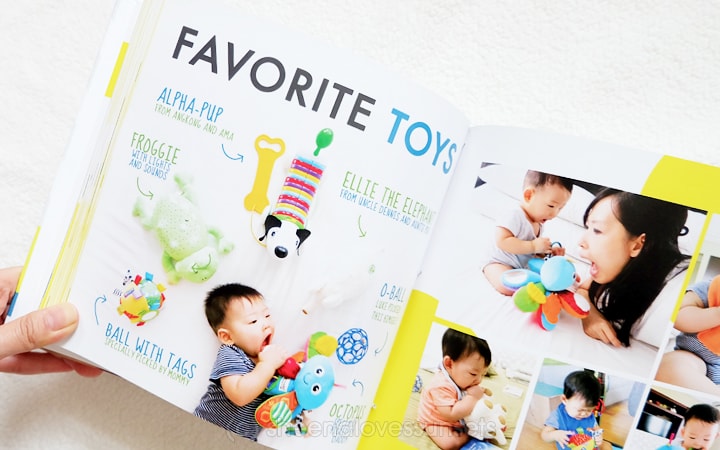 For his toys, I also included details like who gave it to him and which ones are his ultimate favorites! (And some pictures of him enjoying those toys!)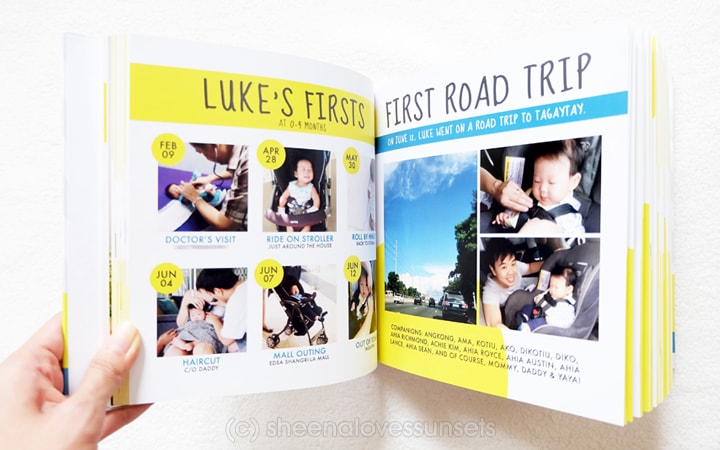 Of course, I have pages for his "firsts" as well! These are his firsts during his first 4 months.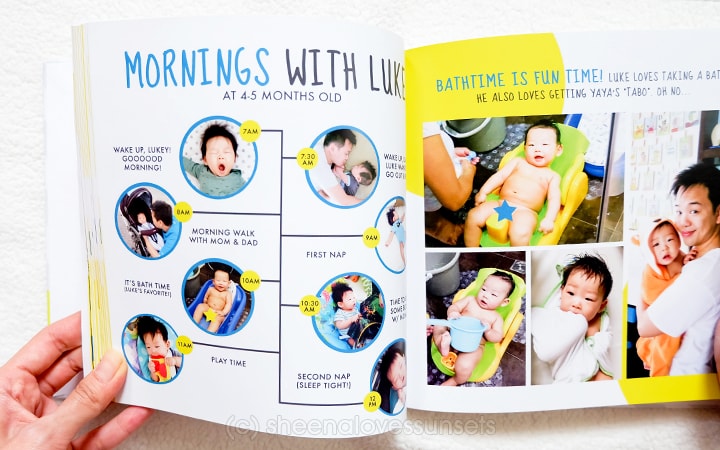 Then, I included what his daily schedule was like. And since it changes every few months, I also made another one for when he was much older (at 10-11 months)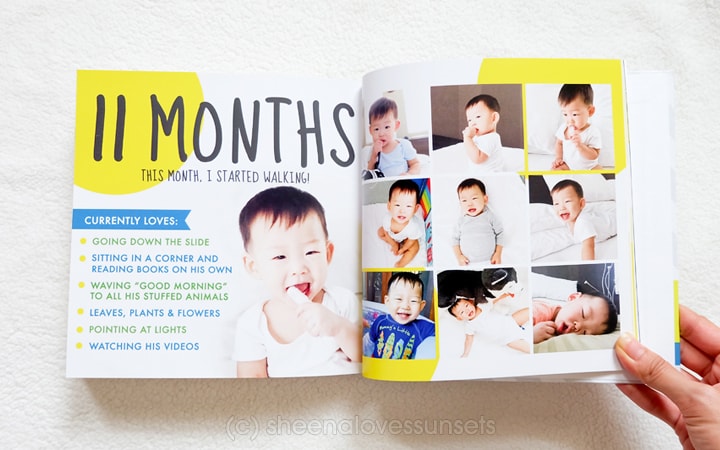 Every month, I took a photo of him in a white backdrop. Then I used those photos for this section. At the start of each month, I placed a list of his milestones and current favorites. I also used these as decor for his dedication and 1st birthday party!
Other notable things I included (but are not shown in the photos):
A scan of his first passport
Photos of the first time he got sick (including photos at the doctor's clinic and his medicines!)
Letters from me and Mor at the end of the book
Tips on making your baby's 1st year photobook:
Scan his memorabilia: Instead of sticking his ultrasound films, hospital bracelet and other keepsakes ala scrapbook style, try scanning or taking a photo instead. Not only will this picture preserve the memory, but it's also a neater, cleaner way to keep track of everything!
Choose a style and stick to it: Make the colors (choose a color scheme of 3-4 colors only), fonts and decorative elements consistent. This makes your pages look neat, organized and easy on the eyes. For Luke's, I chose yellow, blue and green, stuck to two fonts and played only with circles and straight lines.
Choose only the best photos: I know all those cute smiling shots of your baby are so irresistible but you have to pick only 1 or 2 per set. Give each page a good variety.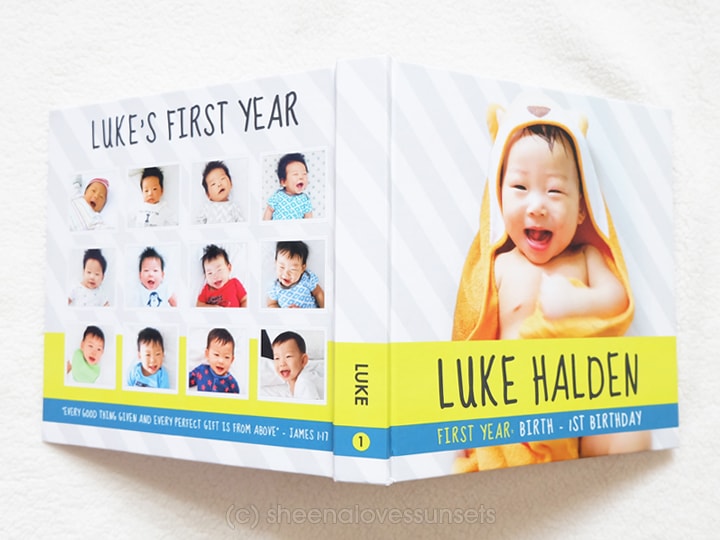 It's 200+ pages in total, and I already had to cut a lot of pages to get to that number! Haha! Some people tell me it's crazy that I spent too much time on this, but being a designer by profession, this is actually something I enjoyed a lot (believe it or not!) Hope you guys enjoyed checking out some of the pages.
I'm now in the process of making his 2nd year book. Any suggestions on what I should include in his next one?