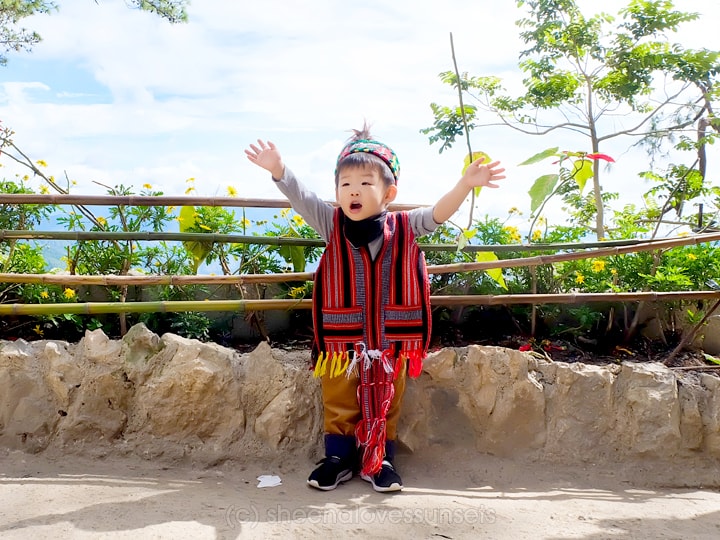 The chieftain is calling for a tribal meeting! 
One of my personal favorite moments during our Baguio trip was wearing these traditional costumes at Mines View Park. It's kindda kitschy but I get a pass because I'm with an adorable toddler. Right?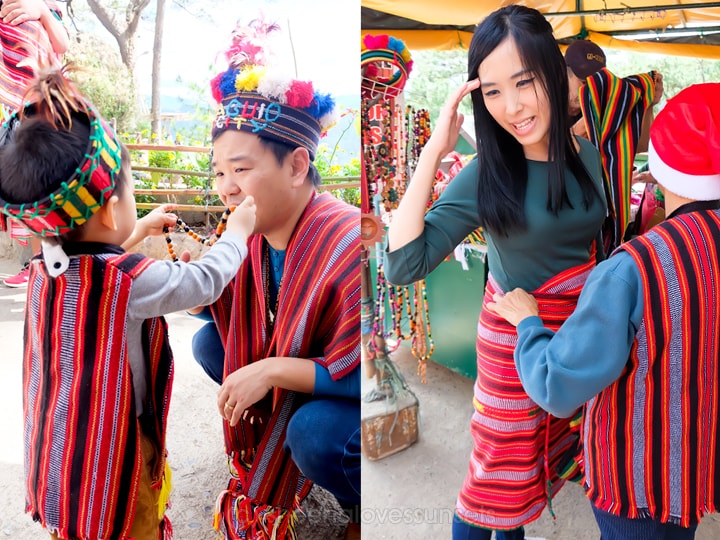 Costumes were only P20 each (less than half a dollar!) and there was no time limit. The area was pretty small though so you can only take so much photos anyway. But still, what a steal!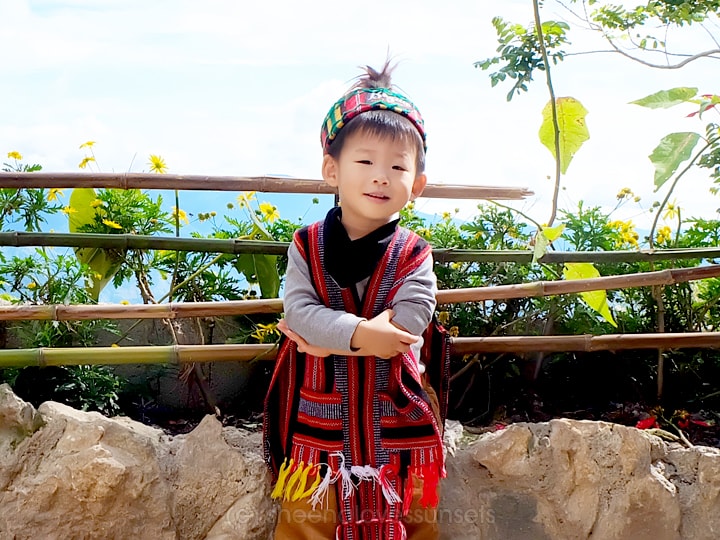 I'm definitely taking advantage of this time when I can still put Luke in costumes without him saying it's lame. Heehee.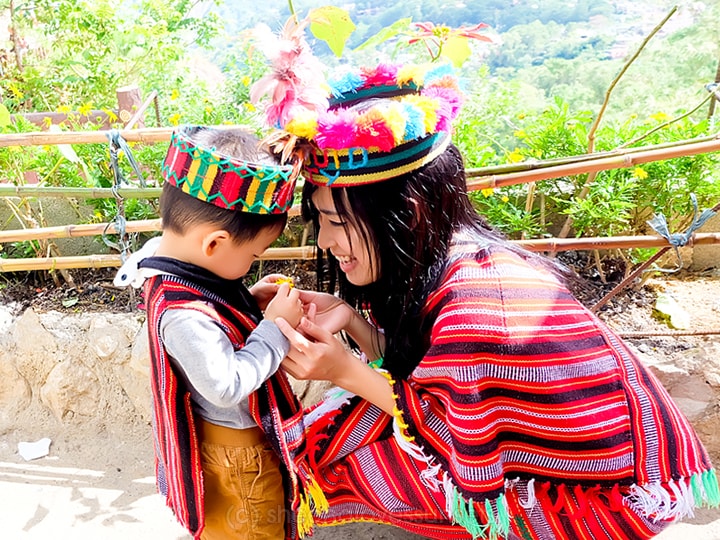 Luke was super game to pose for the camera but he was more interested with the flowers, to be honest.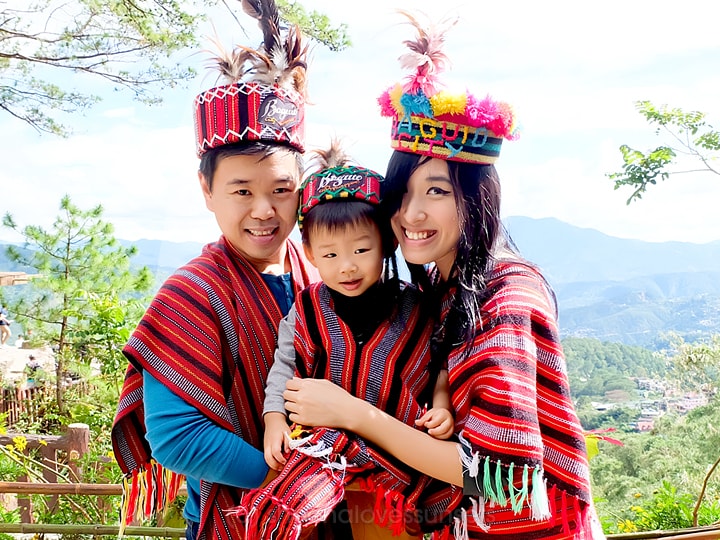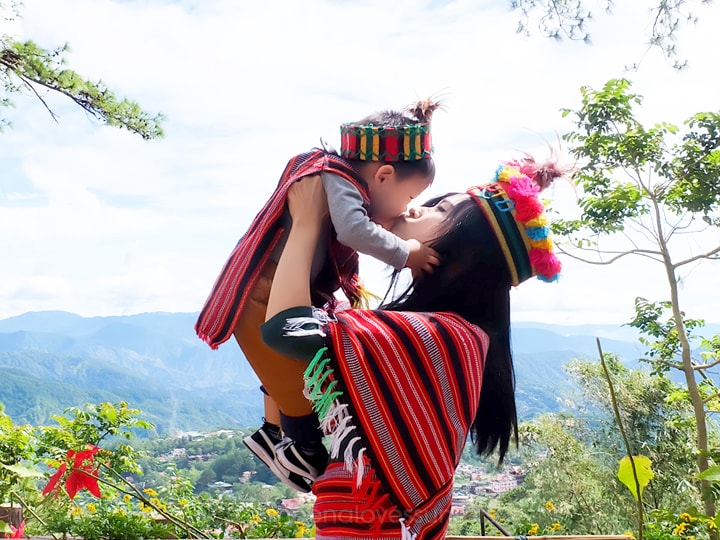 It's our first long trip with Luke and I was not prepared blog-wise. I completely forgot to take photos of the scenery, other attractions in the area (there were ponies), OOTD shots, couple photos, etc. Basically, I was on mom-mode and just filled my memory card with photos of Luke.
Sorry, I'll be more aware next time. Haha.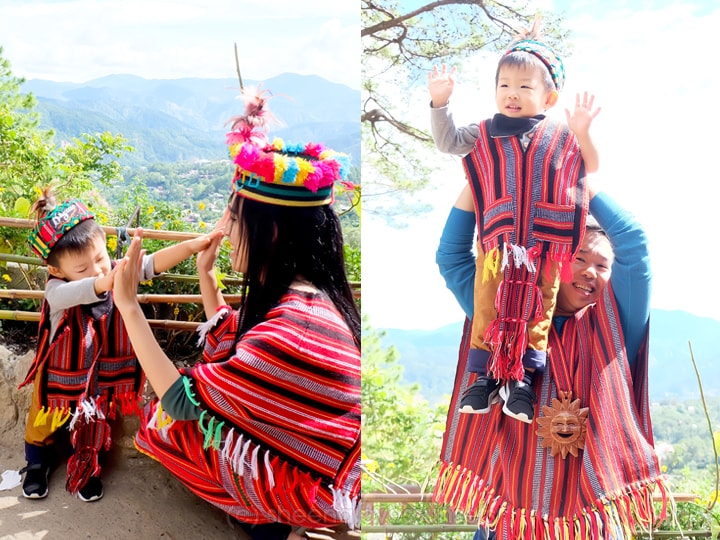 "Thank you my loyal subjects."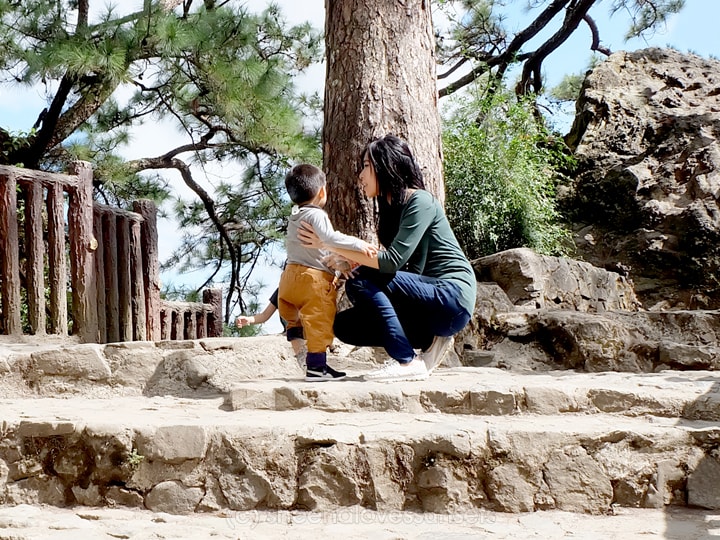 After taking more than enough photos, we went exploring. Nothing much to explore, but there's an observation deck where you can see a nice view of the mining towns in Benguet. That's why they call it Mines View Park!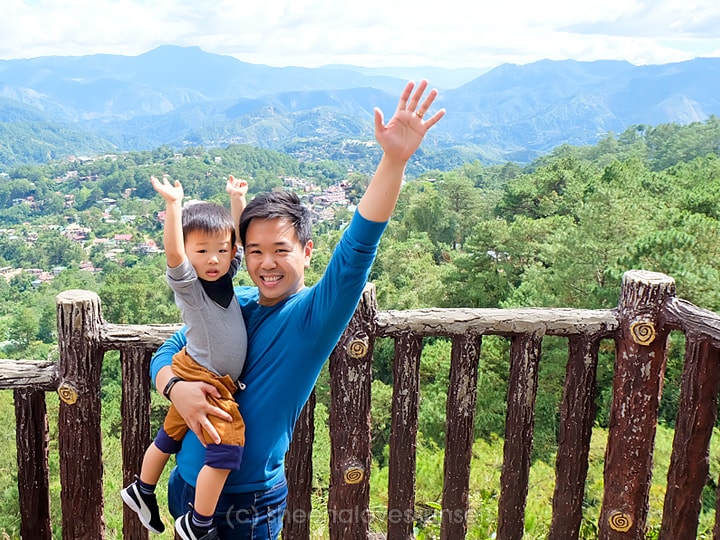 Luke doesn't look too amused here, but he really enjoyed it.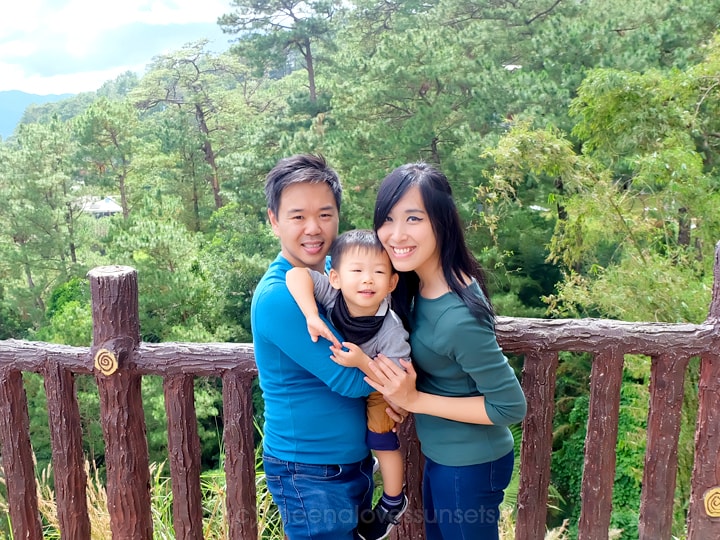 Took obligatory family shots and after a few minutes, we left. Nothing else to see and there were a lot of people!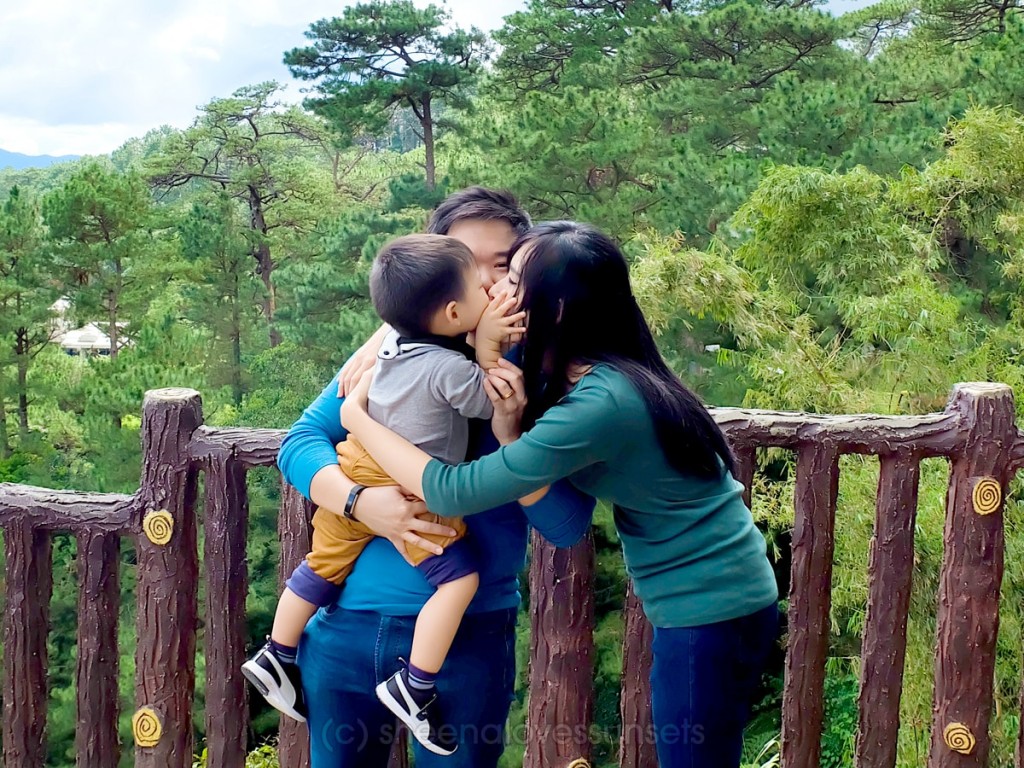 Always fun (and tiring, haha) to travel with this little one. But it's so rewarding when I see him enjoy!
(NOTE: THIS POST IS ABOUT OUR EXPERIENCE LAST DECEMBER 2016.)