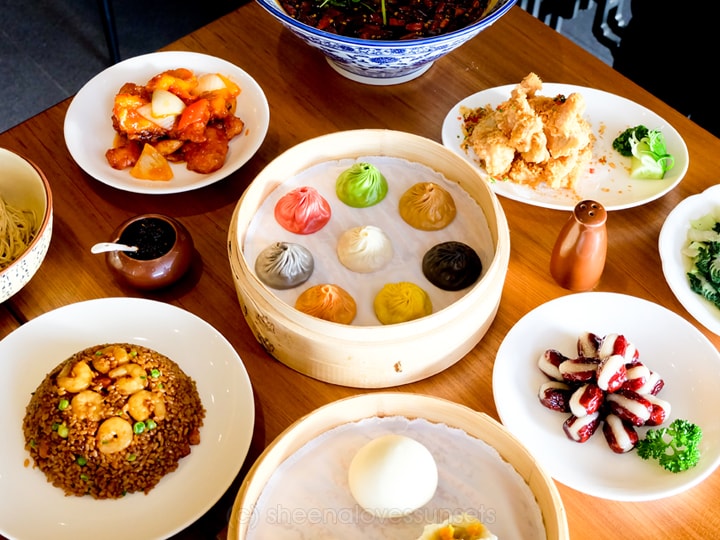 When I visited Singapore with my foodie best friend, we lined up at Paradise Dynasty to try their signature 8 Xiao Long Bao flavors. It was pure love. Now, we don't have to fly all the way to SG and line up because Paradise Dynasty has just opened a branch in Manila!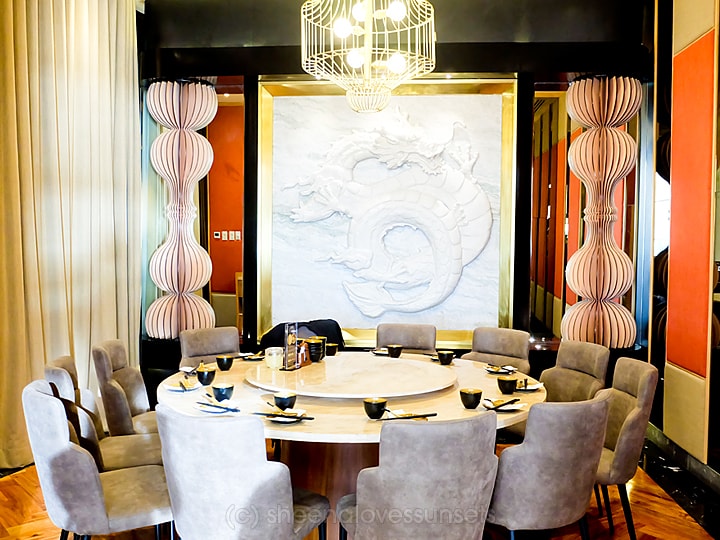 Paradise Dynasty has bagged numerous awards worldwide and is often acclaimed as one of Singapore's top restaurants. It has opened branches in Taiwan, China, Hong Kong, Indonesia, Malaysia and Japan and now, in Manila at S Maison Conrad.
The Famous Specialty Dynasty Xiao Long Bao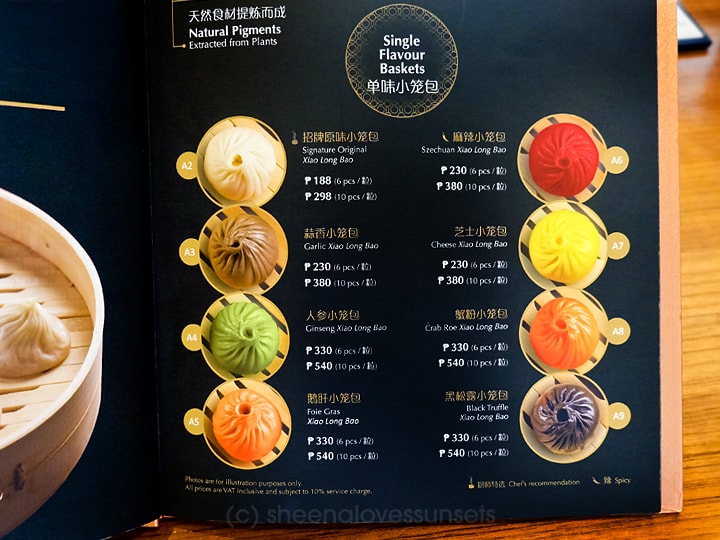 When I studied in China for two months, I ate xiao long bao almost everyday for breakfast. Haha! And who doesn't love xiao long bao? But the xiao long baos at Paradise Dynasty are no ordinary xiao long baos. These ones have unique flavors such as crab roe, ginseng and even black truffle.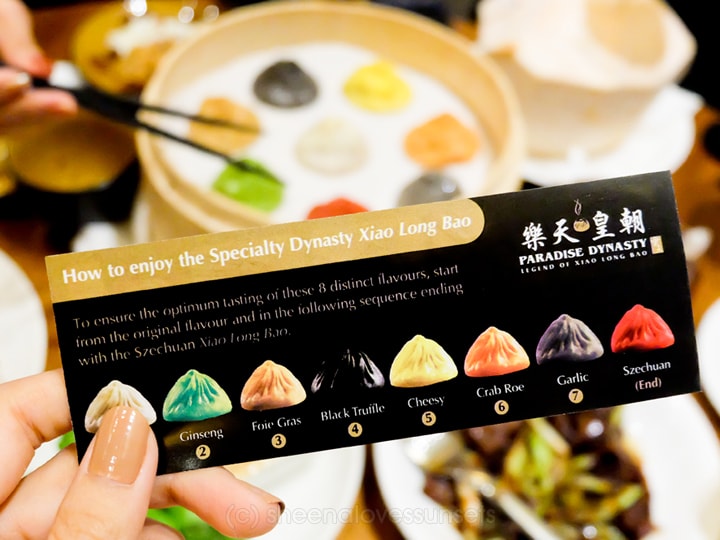 There's apparently a correct way to gobble up eat the xiao long baos. (Oops, I thought I could just stuff them all on my mouth. Hehe.) You have to follow the sequence: start with the original and work your way up to the Szechuan. Warning: the Szechuan has a spicy kick!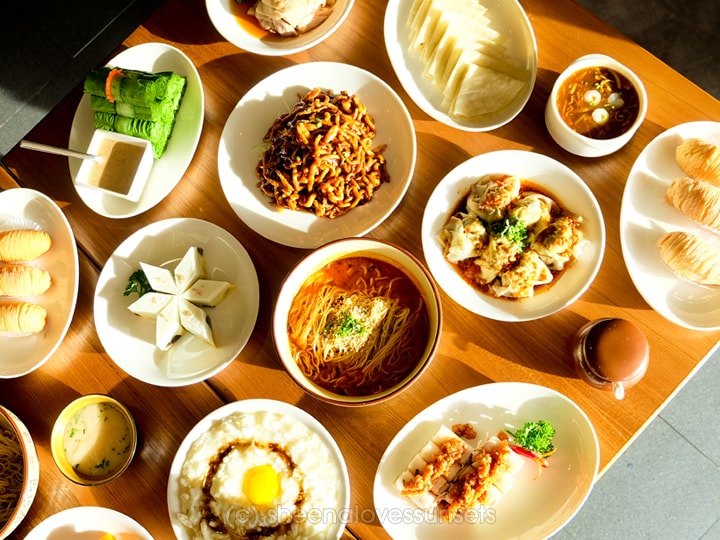 You might come to Paradise Dynasty for the specialty xiao long baos but you will definitely stay for all the other delicious food (of which they have plenty!)
My Top 5 Favorite Picks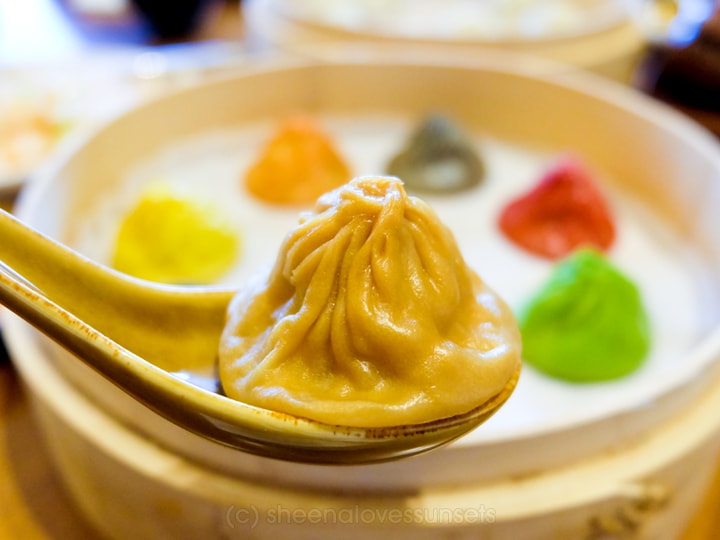 1. Foie Gras Xiao Long Bao
Of all the flavors, this one's my most favorite. I've always loved Foie Gras so this one was easily my first pick and it didn't disappoint.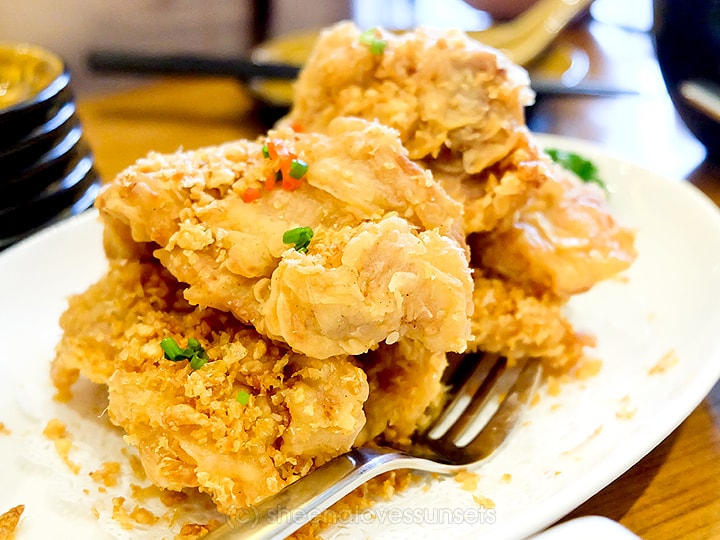 2. Deep Fried Garlic Pork Ribs
I love fried food and anything that tastes remotely like salt and pepper spareribs, so this is my biased take. Haha. Seriously though, this dish was very flavorful. It's one of those dishes that you're sure everyone in the table would love.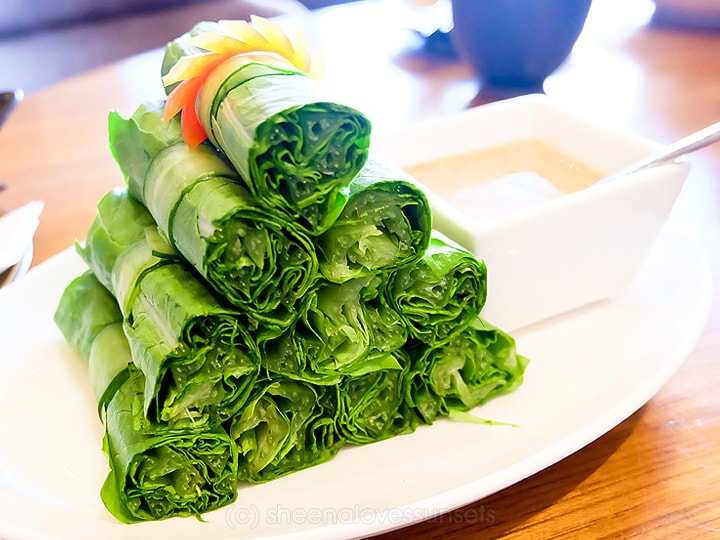 3. Lettuce Roll with Homemade Sesame Sauce
A unique take on the salad. Instead of having it tossed, the lettuce leaves are rolled, wrapped with a thin slice of cucumber and paired with delicious sesame dressing.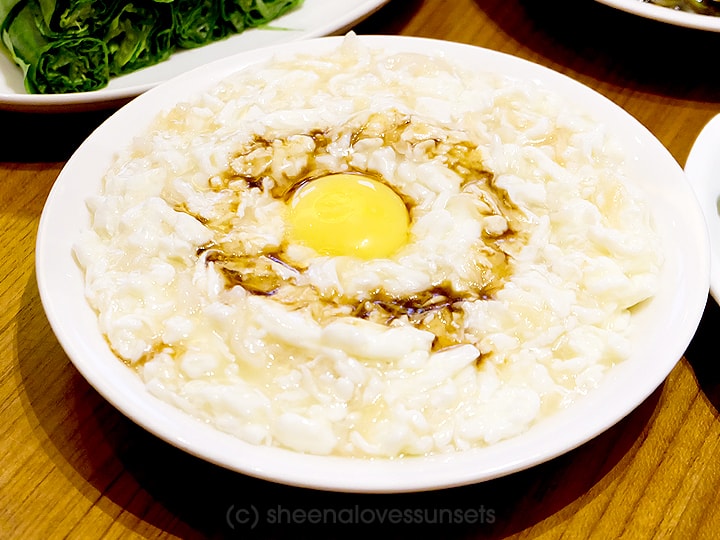 4. Scrambled Egg White with Fish & Conpoy
Order two plates of these if you're sharing with others because this is a must-try! Everyone in our table can't get enough of this one.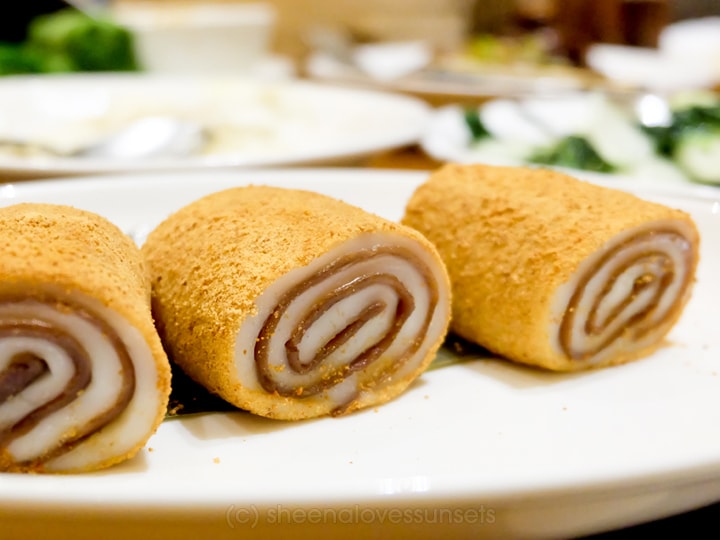 5. Chilled Glutinous Rice Roll with Red Bean Paste topped with Grated Nuts
They have a good selection of desserts but this one is my personal favorite. The sweetness is just right and not overpowering. The perfect end to a great meal. Loved it so much I had to bring home some to give Mor! Hehe.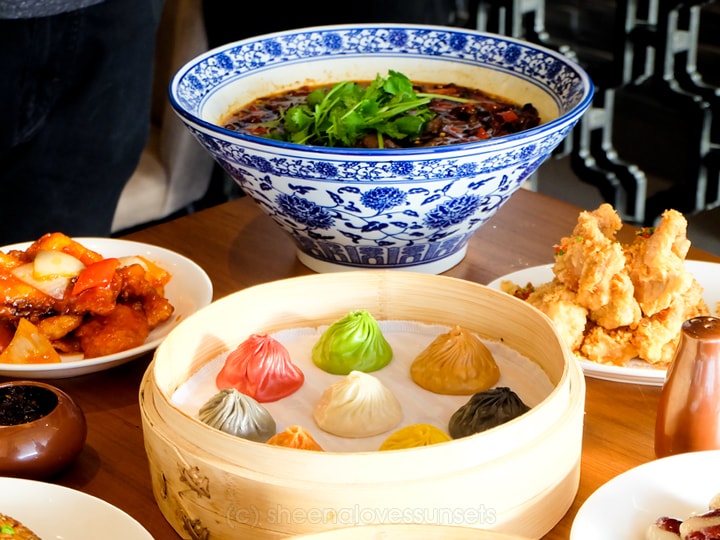 The La Mian (Chinese ramen) is also highly recommended especially if you're a fan of hand-pulled noodles or spicy dishes. I really enjoyed trying out all their different dishes and was basically on food coma after!
Paradise Dynasty takes inspiration from imperial China but gives it a contemporary twist. Their interiors and food perfectly matches this concept. Top it off with the perfect sunset glow from their floor to ceiling glass windows and you have an absolute winner!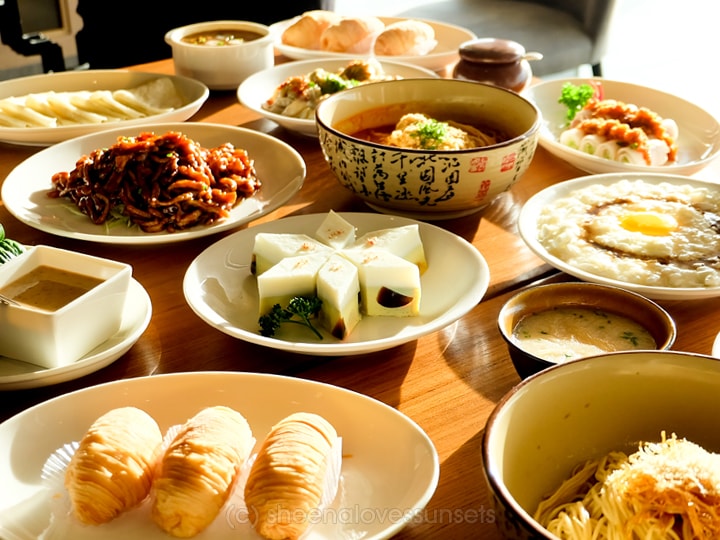 I will always remember Paradise Dynasty because it was one of our Singapore highlights years ago. But I love it more so because it reminds me of the wonderful times I had when I lived in China for a brief period in my life.
Paradise Dynasty Manila is now open at Level 2, S Maison, Conrad Manila.
(NOTE: THIS POST IS ABOUT HIS EXPERIENCE LAST OCTOBER 2016.)