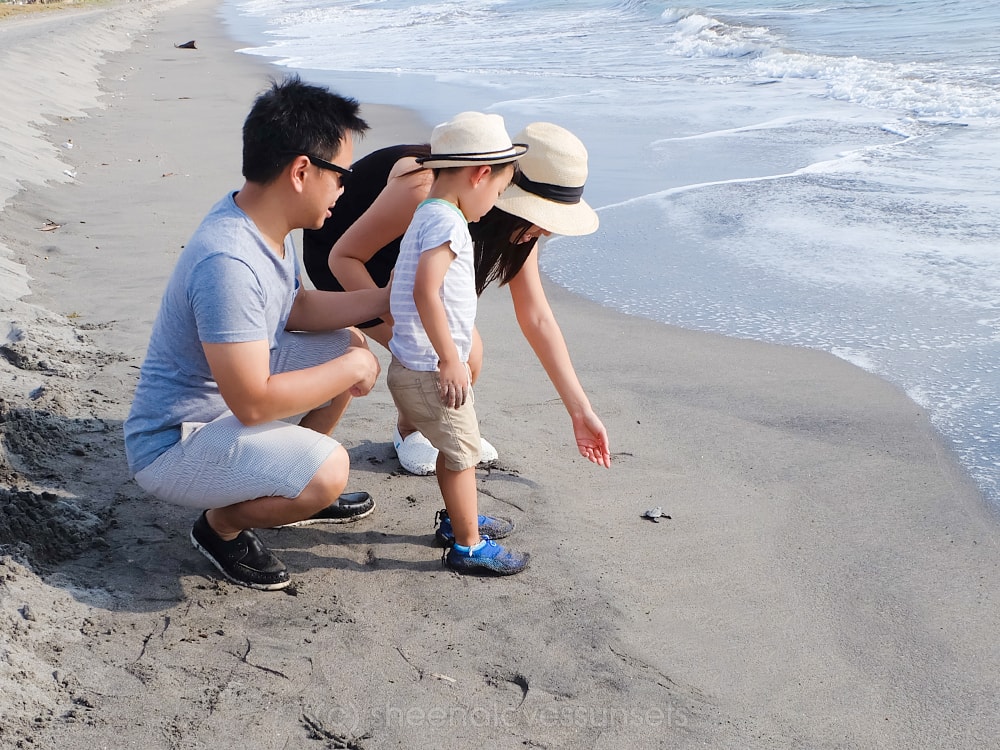 Last week, we had one of the simplest yet most magical experiences ever; releasing baby pawikans (turtles) into the wild at the Pawikan Conservation Center in Bataan.
Pawikan Conservation Center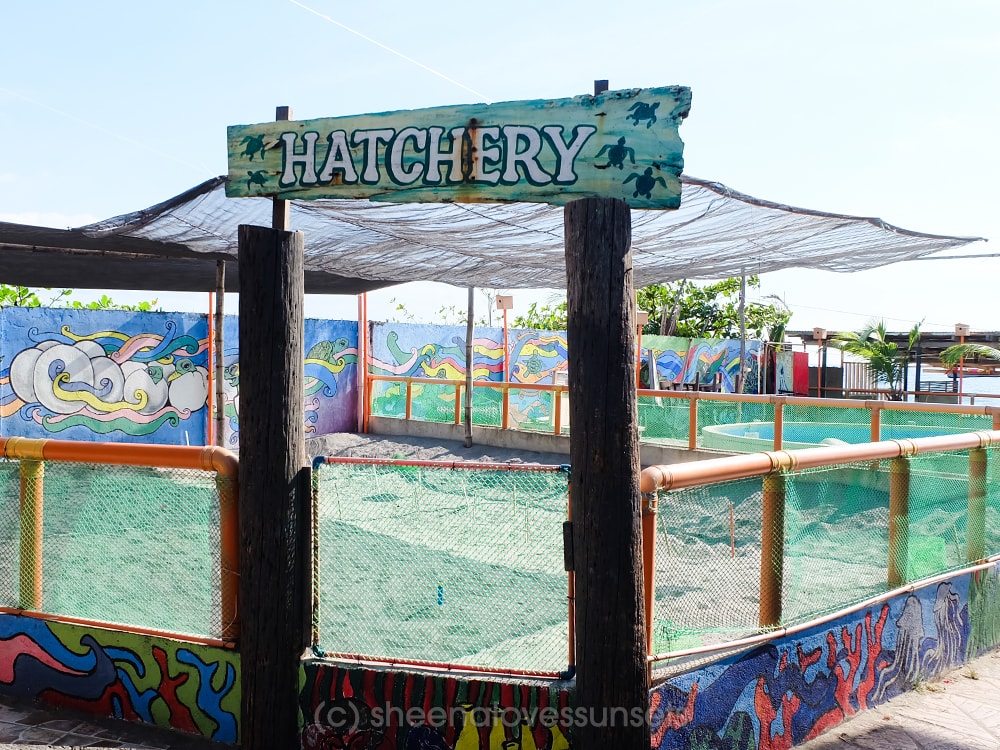 The Pawikan Conservation Center is a local initiative that aims to protect marine turtles in the area.
The Bantay Pawikan team, as they are called, helps rescue injured pawikans and spearheads initiatives to help stop harmful activities against the pawikans like collecting eggs or throwing trash in the sea.
As I was informed by Mr. Manolo, part of the Bantay Pawikan team, they opened the activity of releasing baby pawikans to the public to generate awareness. At the same time, they also wanted to boost tourism in their area and to generate funds to keep their projects sustainable. Very creative, don't you think?
Releasing Baby Pawikans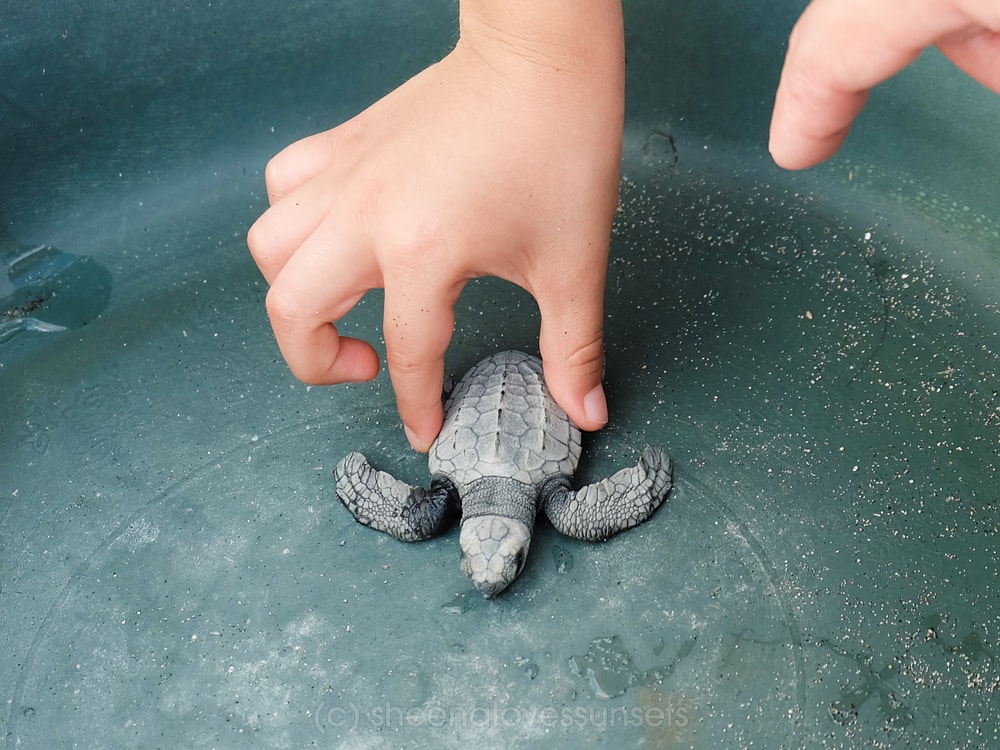 We spent the weekend in Bataan with friends and our itinerary consisted only of two things: Visiting Las Casas Filipinas de Acuzar (review on that coming next!) and releasing baby pawikans.
I kid you not; the entire two days, the kids just kept asking if we were going to see the baby turtles already! Haha.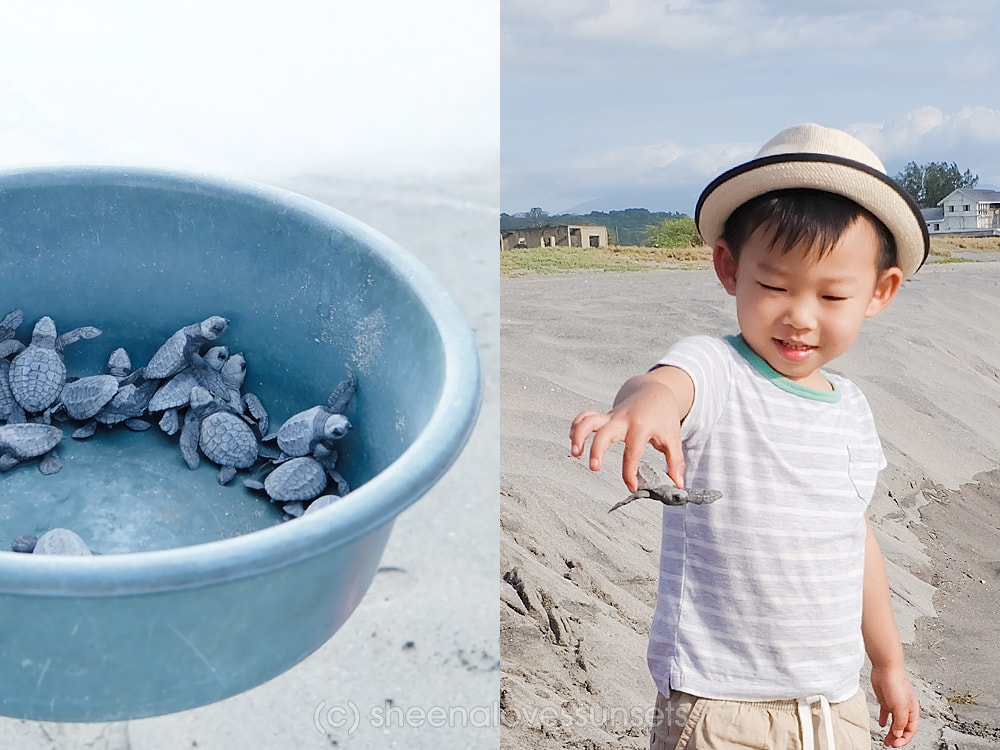 Mr. Manolo, informed us that several eggs hatched early that morning! Praise God for perfect timing! So after we gathered the baby turtles we were going to release, we were directed to the beach.
At first, Luke was so afraid to pick the turtles up but he eventually mustered up some courage! So proud of my brave little boy! Had to take my snaps quickly because it was best to place the turtles on the sand as soon as possible.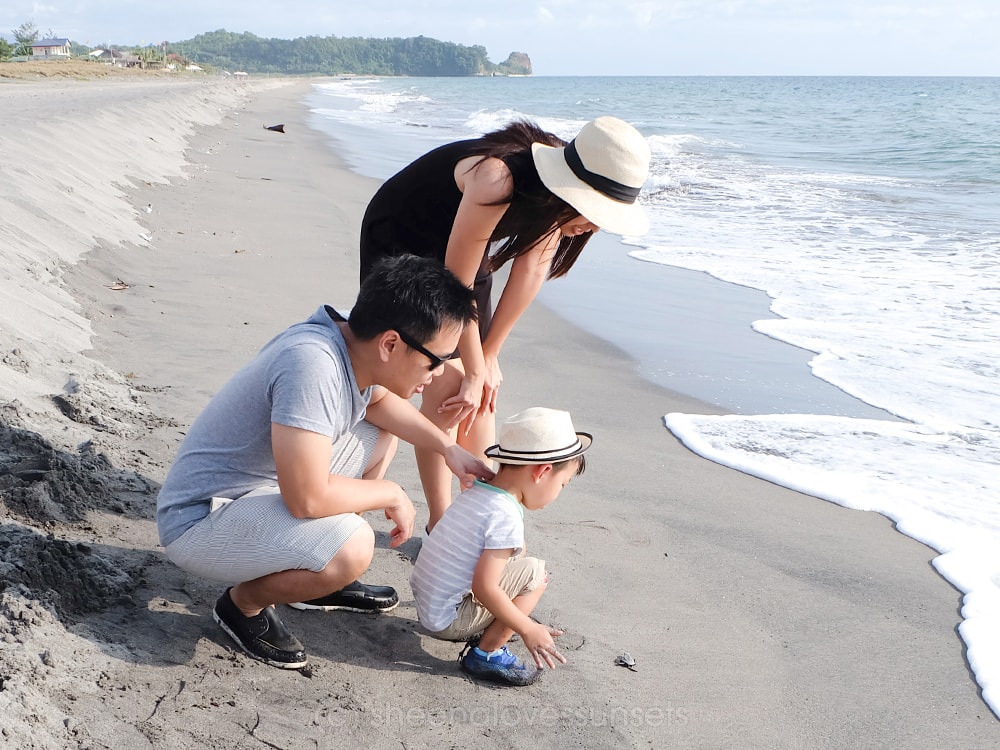 We gave the turtles names. The first one, Luke named "Ariel." Then the next one was "Aladdin." We also had an "Al-Al," "Din-Din," "Ponggo," and even one named "Luke!"
Actually, it was naming the turtles that helped Luke loosen up and be brave!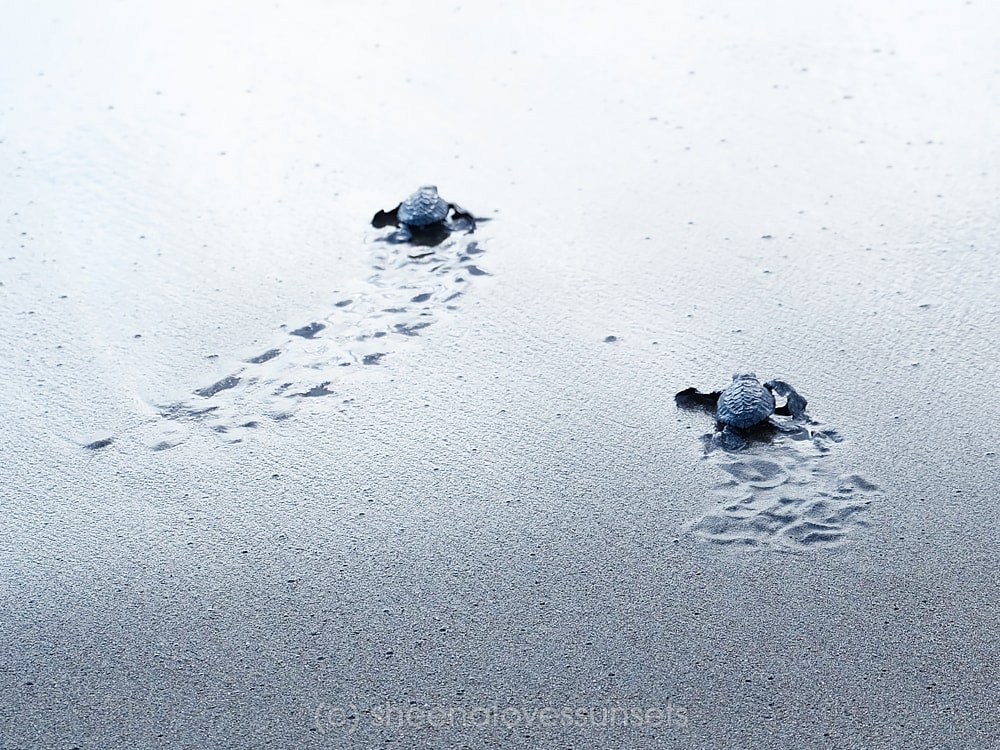 Just like Luke, it was my first time to do this as well and what an amazing treat it was. The experience made me think about how amazing God is and how He takes care of everything; even the tiniest creatures, up to the tiniest detail.
It was also a good opportunity to remind Luke about how wonderful God is as our Creator.
Turtle Race!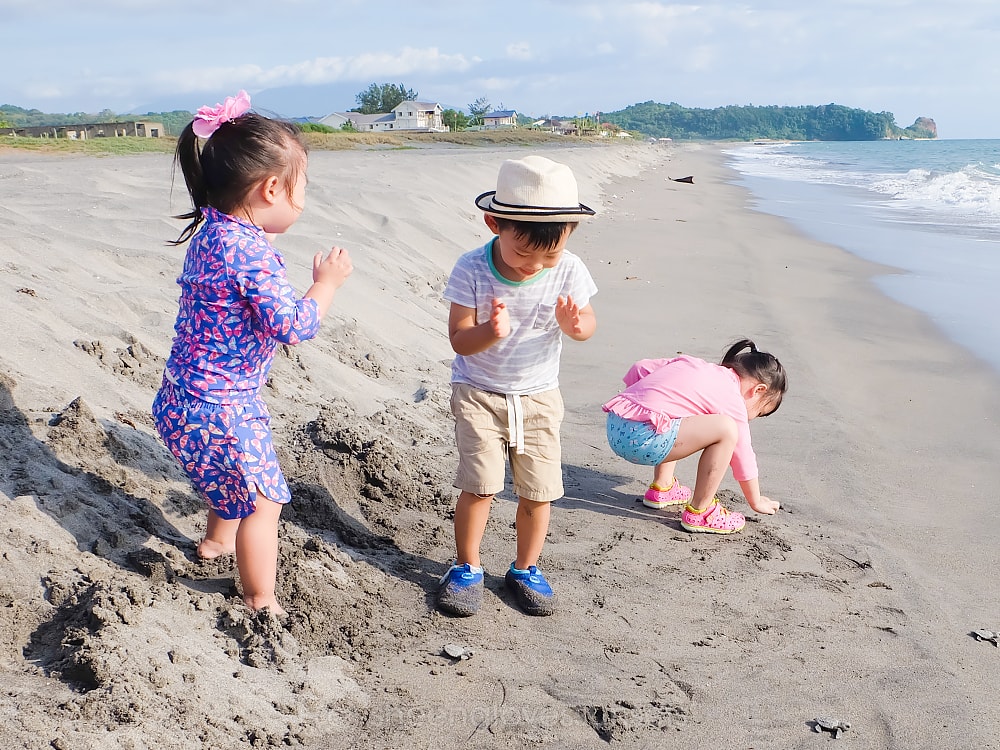 The kids had a mini race to see which of their turtles would get into the water first. Here's Luke cheering his turtle on. Yaay! They all had a lot of fun seeing their turtles being washed away by the waves.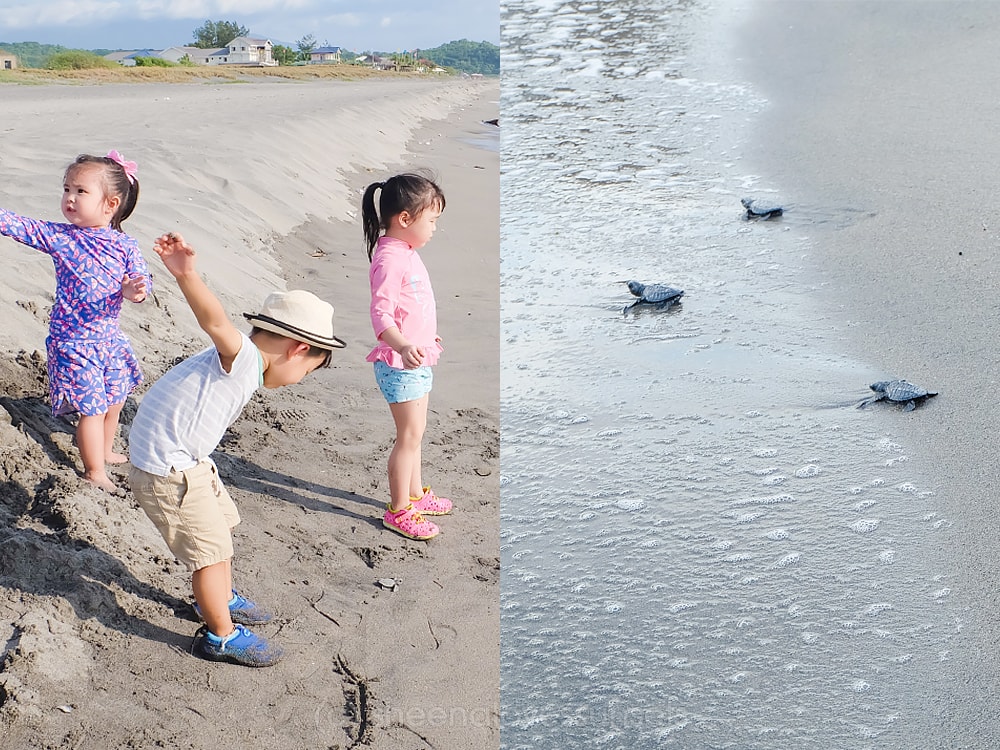 However, not everyone was blissful. Haha! My husband was semi-panicking inside because of all our dirty feet!! He was so worried about getting our car dirty (what is it with boys and their cars?! Hehe jk!) So in case your husband, or you, are like my husband, here are some tips that might be helpful:
Since the activity is done on the beach, wear aqua shoes or slippers so you can easily change before boarding your car again. Luke is wearing our all-time fave and his second pair of Baby Banz Beach Surf shoes!
Make sure you bring with you TOWELS (we didn't have any!!) There's an area where you can wash your feet after.
Bring wet bags where you can put your dirty shoes/slippers after to avoid any mess in the car.
Didn't see any showers (but I didn't look for them anyway, so I'm not really sure) so just bring wet wipes to get all the sand off after.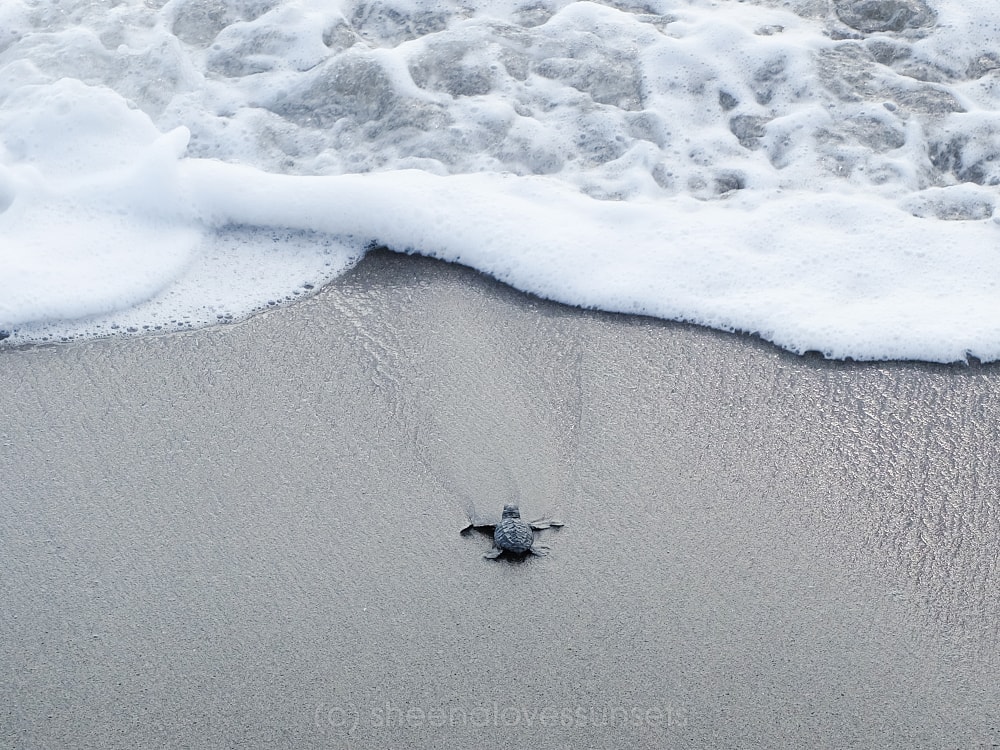 These pawikans, should they survive the wild, will come back to the very same beach 20-30 years later to hatch their own eggs. Hope to see you all next time, when Luke is in his 20's and I'm in my (gasp) 50's!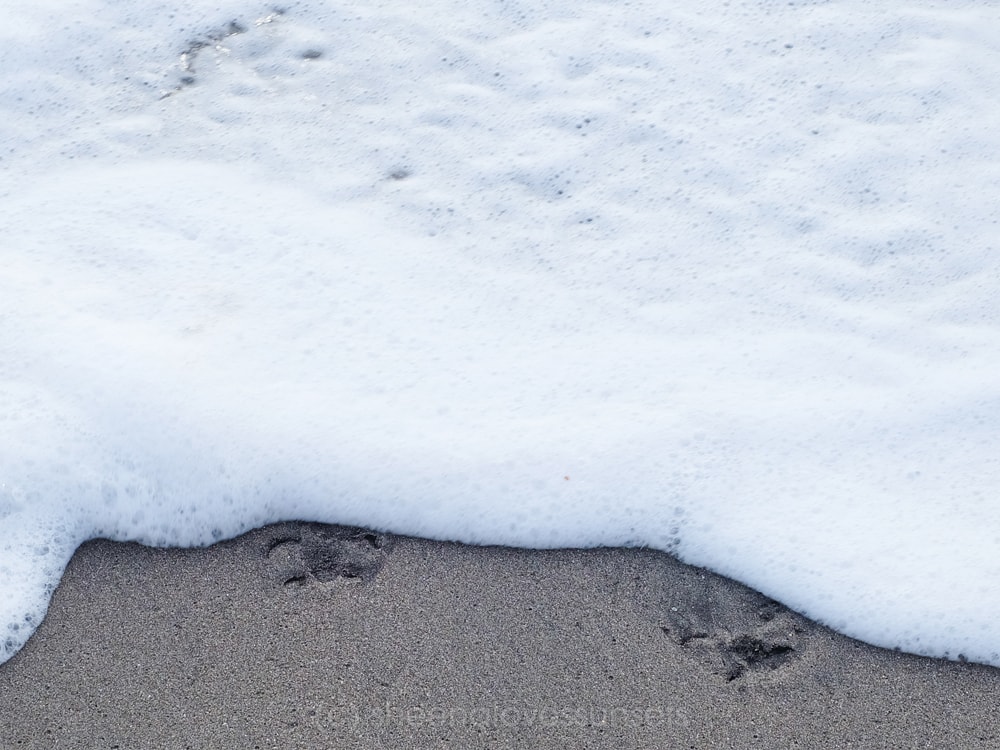 It was a great experience not just for the kids but also for us. Another one to add to our list of "Must-Visit Places Near Manila with Kids!"
–
Visit The Pawikan Conservation Center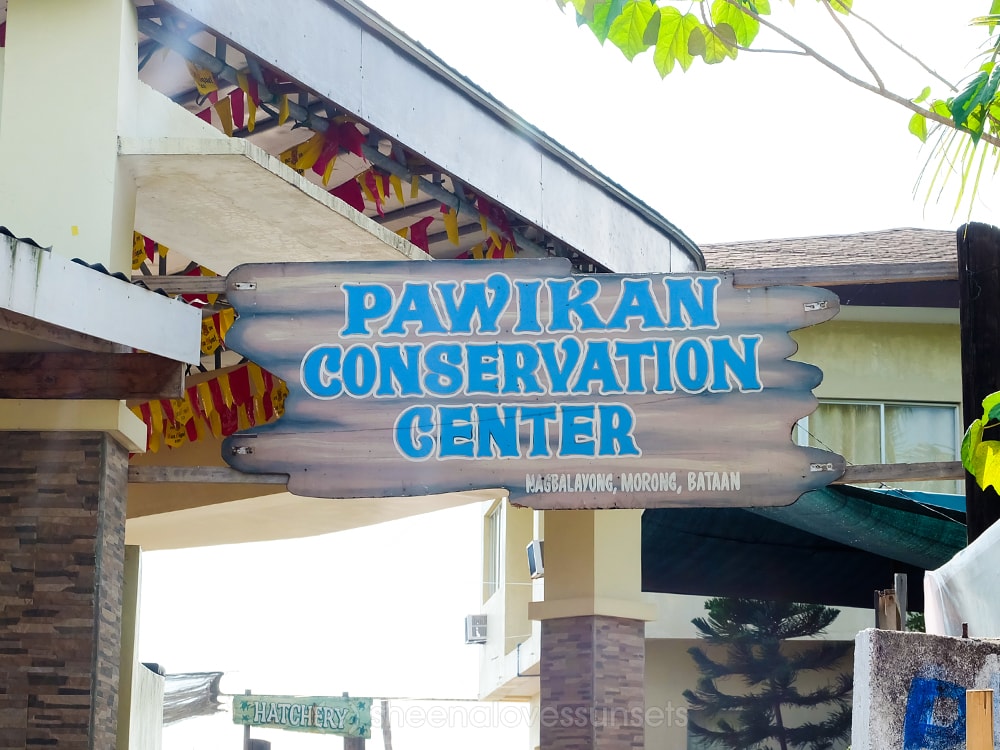 Want to release baby pawikans as well? You can!
The Pawikan Conservation Center is located at Morong, Bataan and is easily searchable on Waze. It was just around 30-40 minutes away from where we stayed, which was at Las Casas Filipinas de Acuzar (review on that soon.) If you're driving from Manila, it might take you around 3-3.5 hours.
Important things to remember:
Call or text Mr. Manolo prior to your visit to make sure there are pawikans available. You can also reserve. His number is: +639216302842
Remind him on the day and tell him your estimated arrival time to make sure he really keeps those pawikans until your arrival!
Hatching season is from November to Mid-March. Again, best to call Mr. Manolo to confirm.
Entrance per person is P20. As mentioned, each turtle released costs P50. The fees help support and keep the place running. You are also in turn supporting their endeavours to protect pawikans.
Special thanks to my friend Amber for recommending this place! Check out her own article about their visit here!
–
Looking for family-friendly places to visit near Metro Manila? We're also on the lookout!
(NOTE: THIS POST IS ABOUT OUR EXPERIENCE LAST FEBRUARY 2018.)