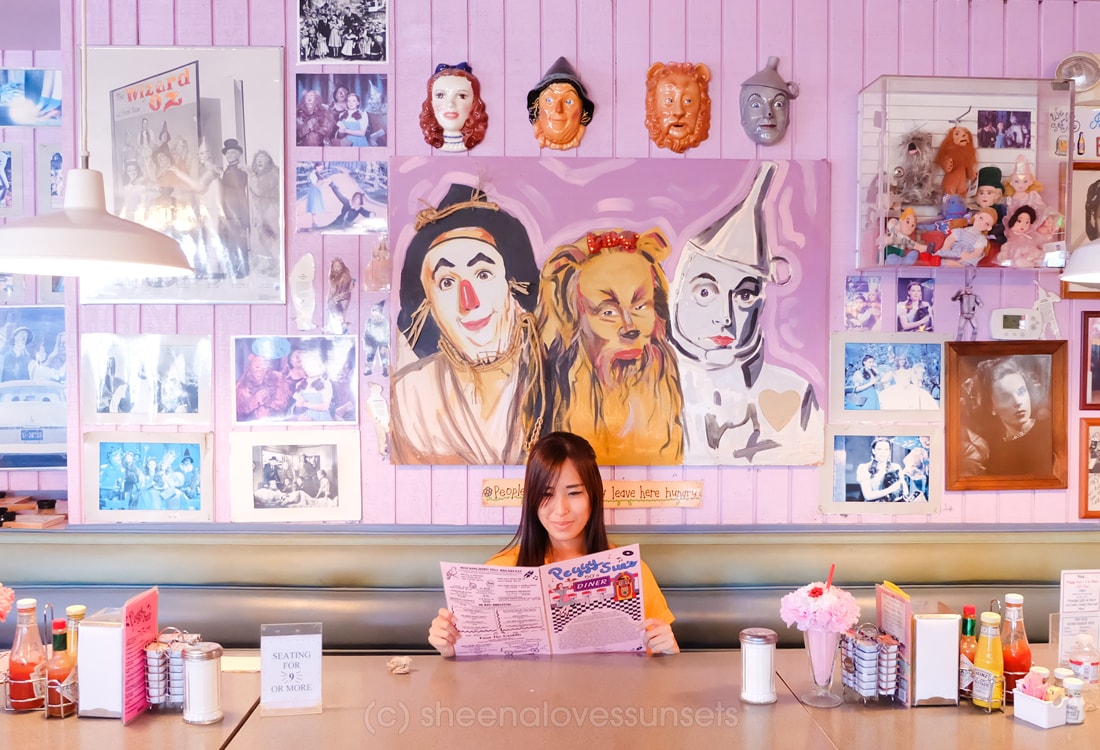 As a little girl growing up reading Archie Comics, it has always been one of my dreams to visit an actual roadside diner like Pop's Chocklit' Shoppe. I imagined myself getting an ice cream shake, a slice of pie and a good ol' cheeseburger as I wait by the booth.
Which is why I couldn't pass up a chance for a visit to Peggy Sue's 50's Diner when we were traveling to Las Vegas. To me, it can't get more Americana than this!
What and Where is Peggy Sue's?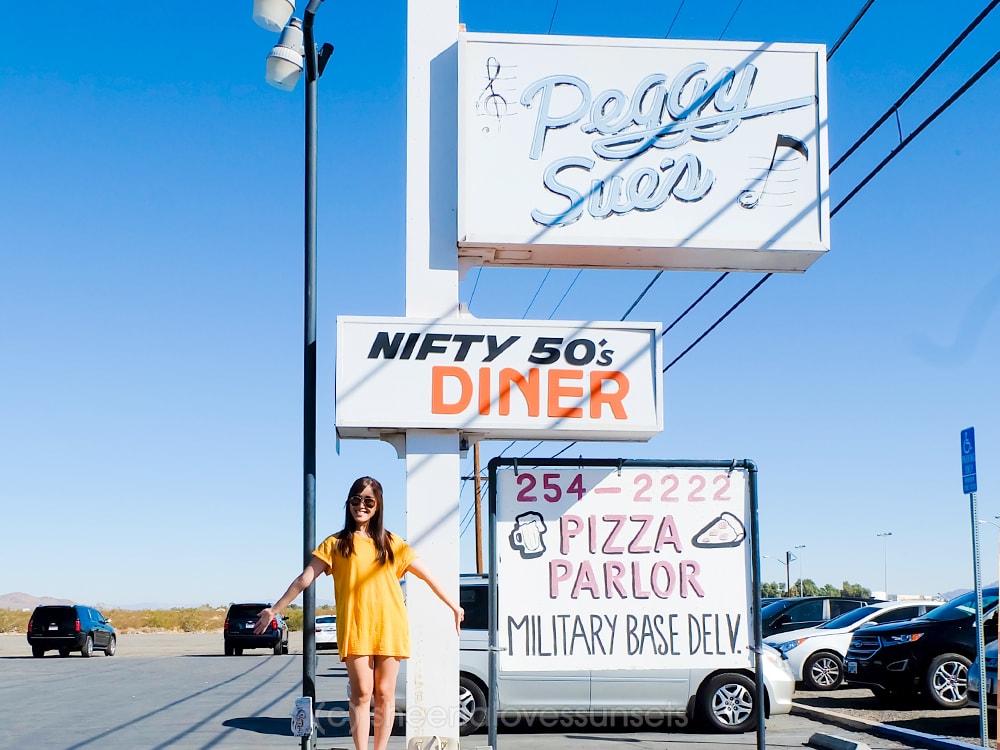 Peggy Sue's is an original roadside diner built in the 50's. It's owners today reopened the diner in 1987 in an attempt to restore and preserve it in its original state.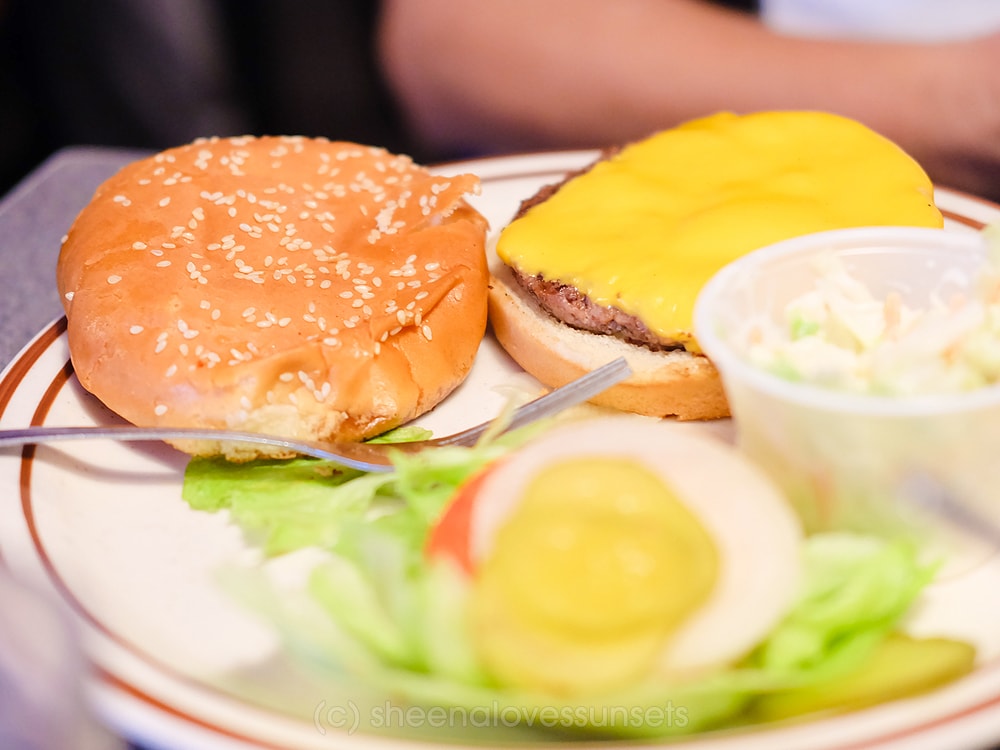 It is 10 miles north of Barstow and halfway between California and Nevada, which was why it was the perfect stop on our road trip from Los Angeles to Las Vegas.
Inside Peggy Sue's 50's Diner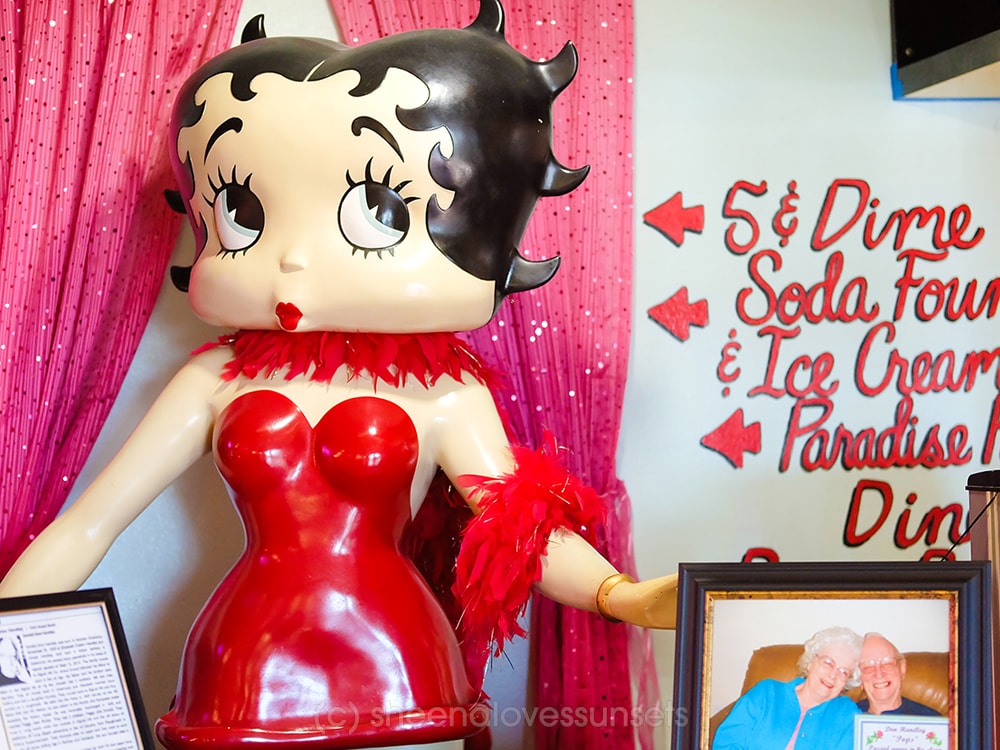 Welcome to Peggy Sue's! Just follow the Yellow Brick Road!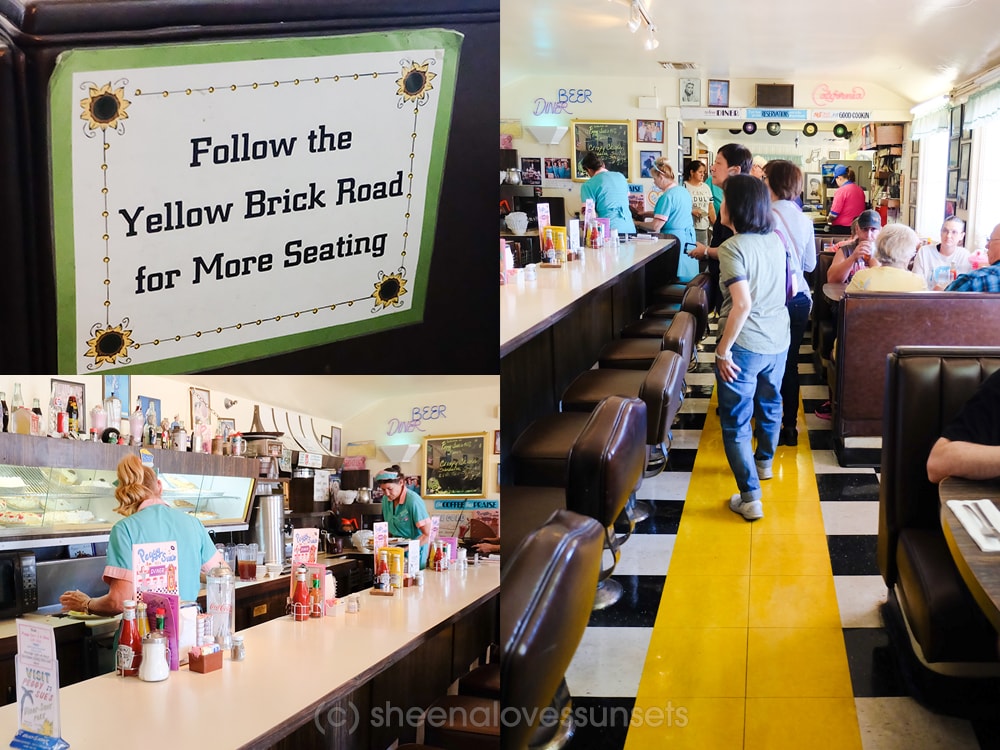 I know it looks big from the outside but I just didn't expect it to be THIS big! There were actually different areas with slightly different looks. It looks like the place was expanded over time, which would explain why there were different areas.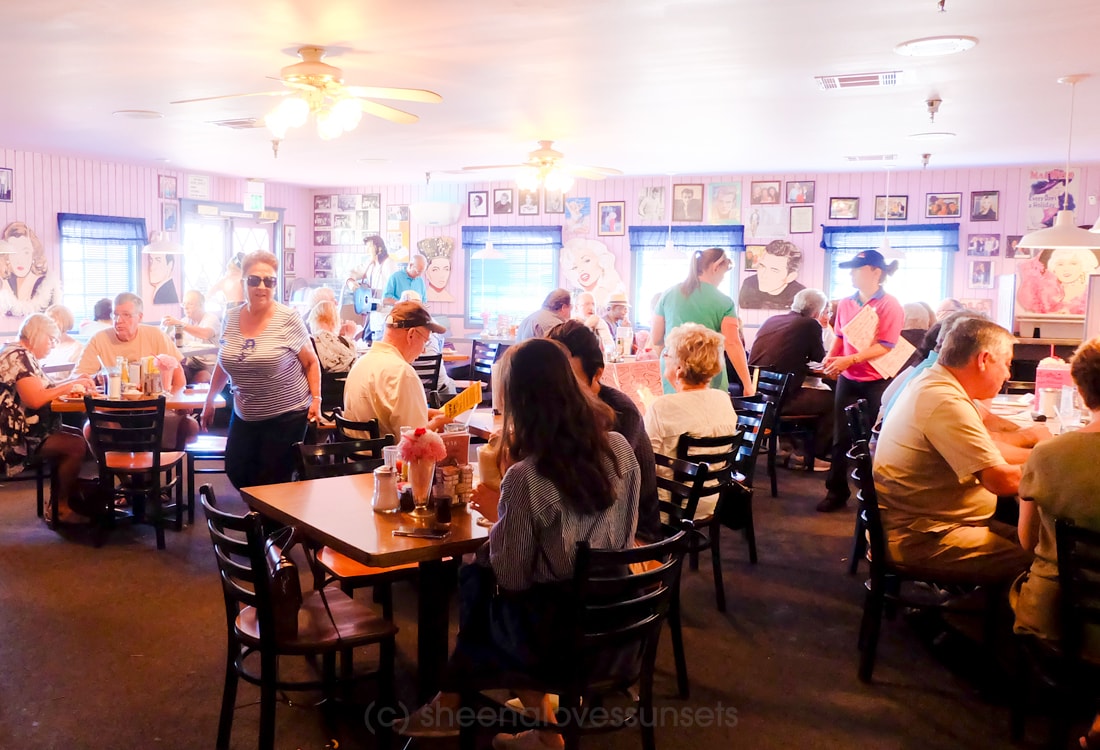 Before coming in, I was afraid we won't have seats because Google said the place was packed during lunch. Well, it WAS packed but thankfully, there was still room for us!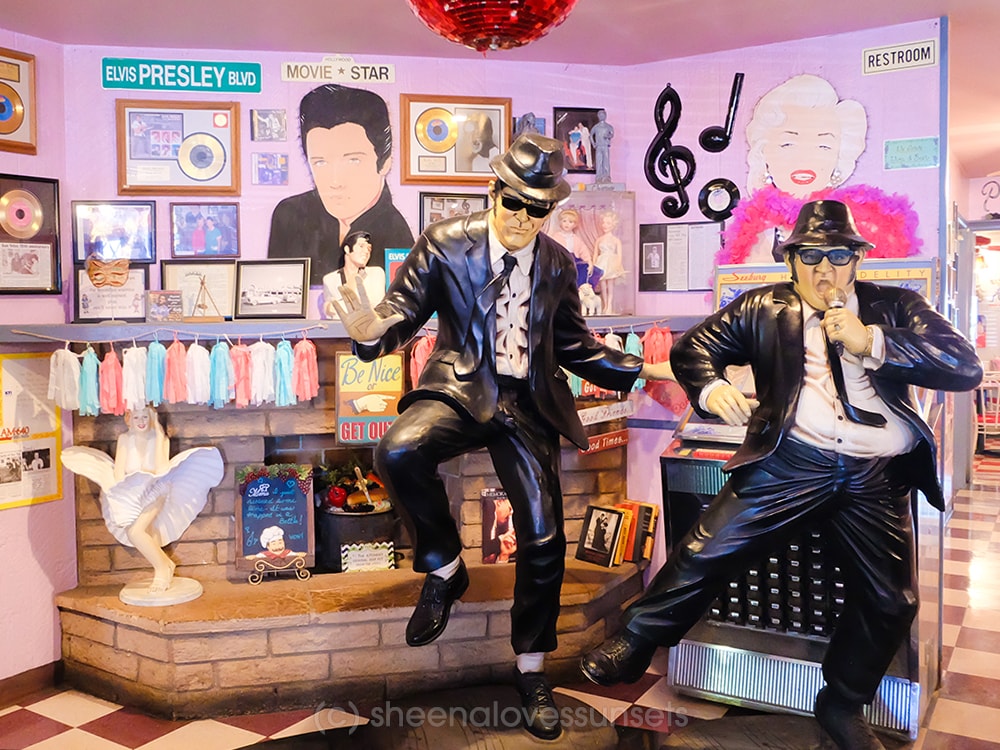 According to their site, the owners had a great collection of vintage movie and TV memorabilia, which were obviously just perfect for the restaurant!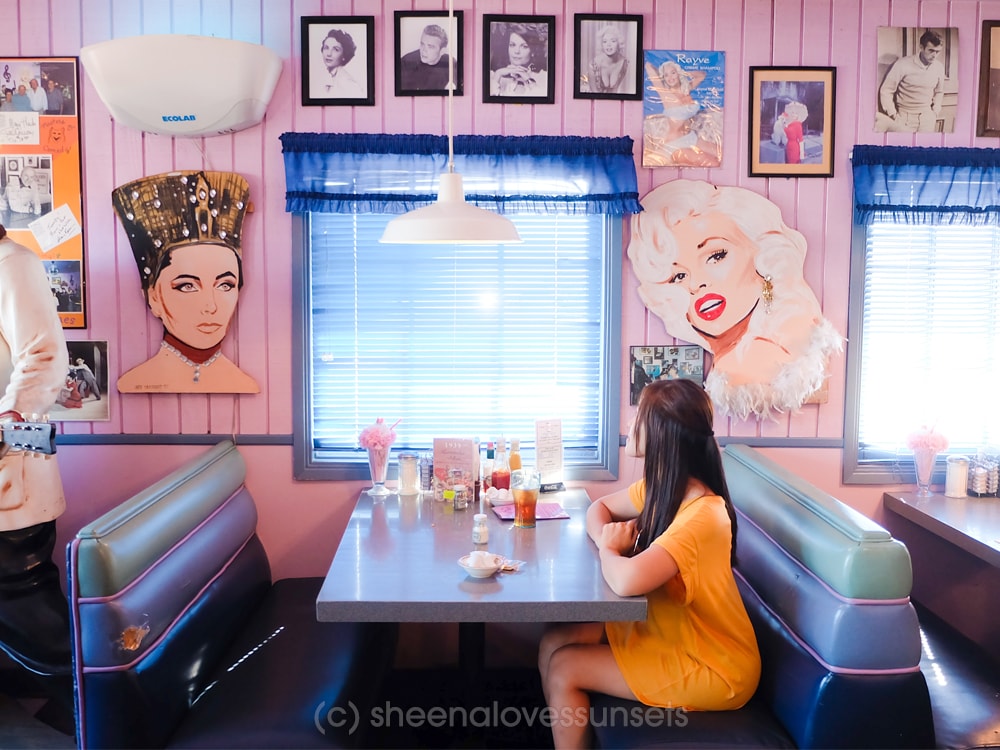 I may not be old enough to have nostalgia feels when I hear 50's music and see vintage decor, but I certainly appreciate (and LOVE) the whole vibe.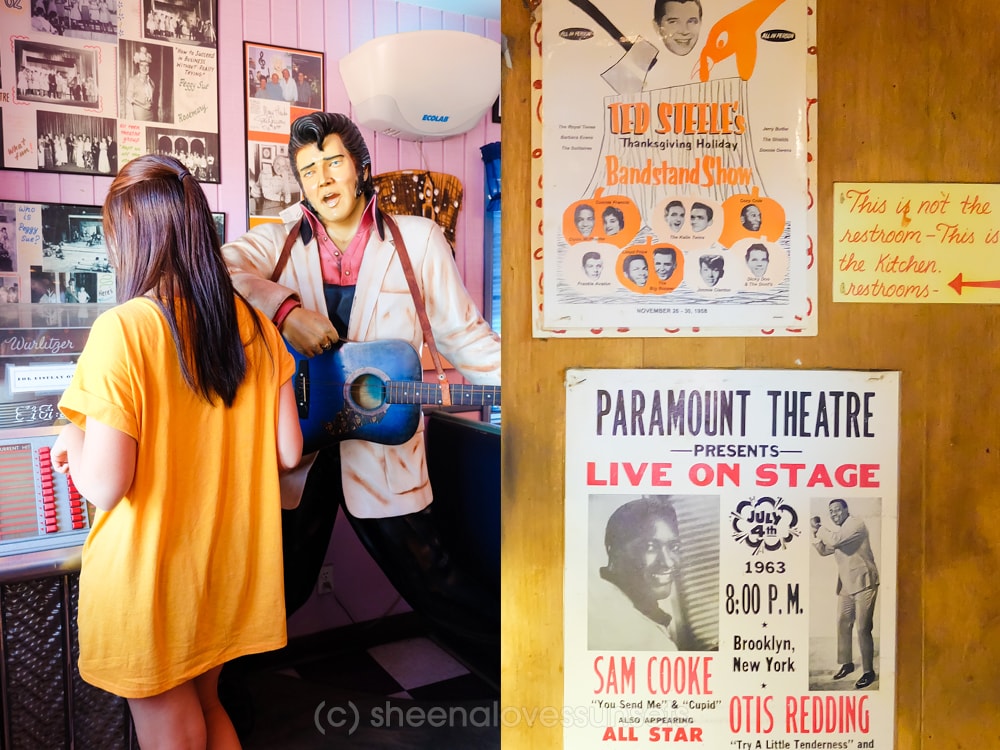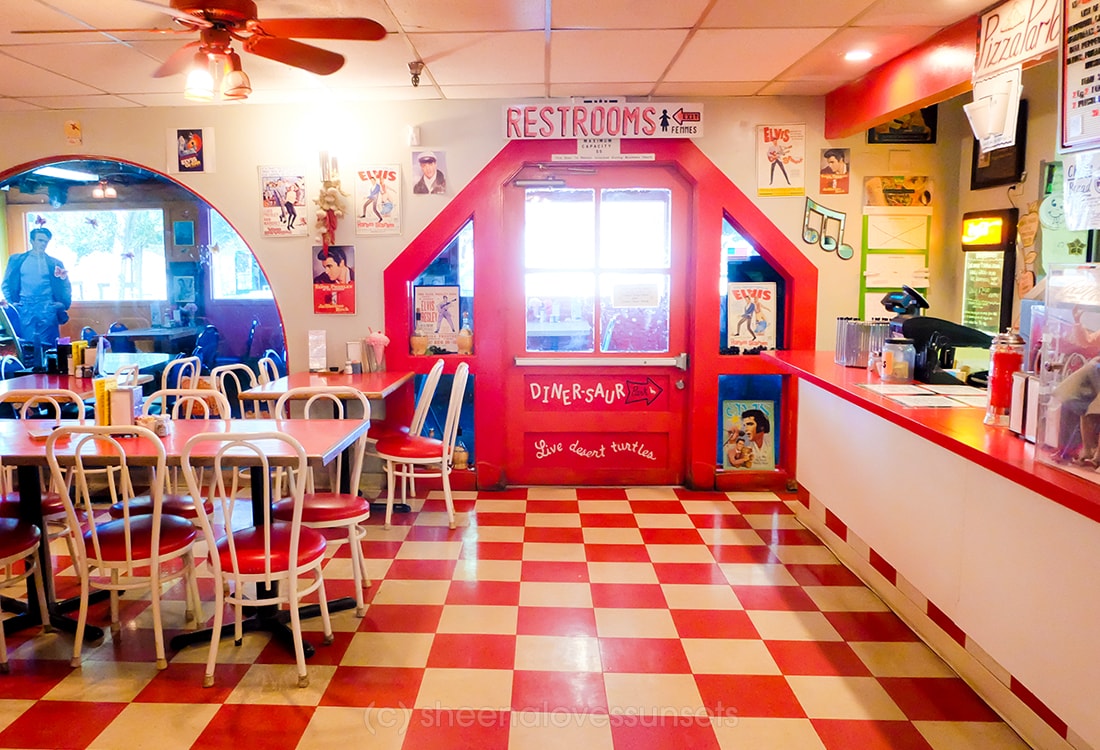 One of the other sections where you can dine in.
Ok, you know how it is with me: I get so excited about interiors and themed restaurants (remember the Hello Kitty Chinese restaurant in Hong Kong?) But I know some of you wanna know about the food, right? So, here goes!
The Food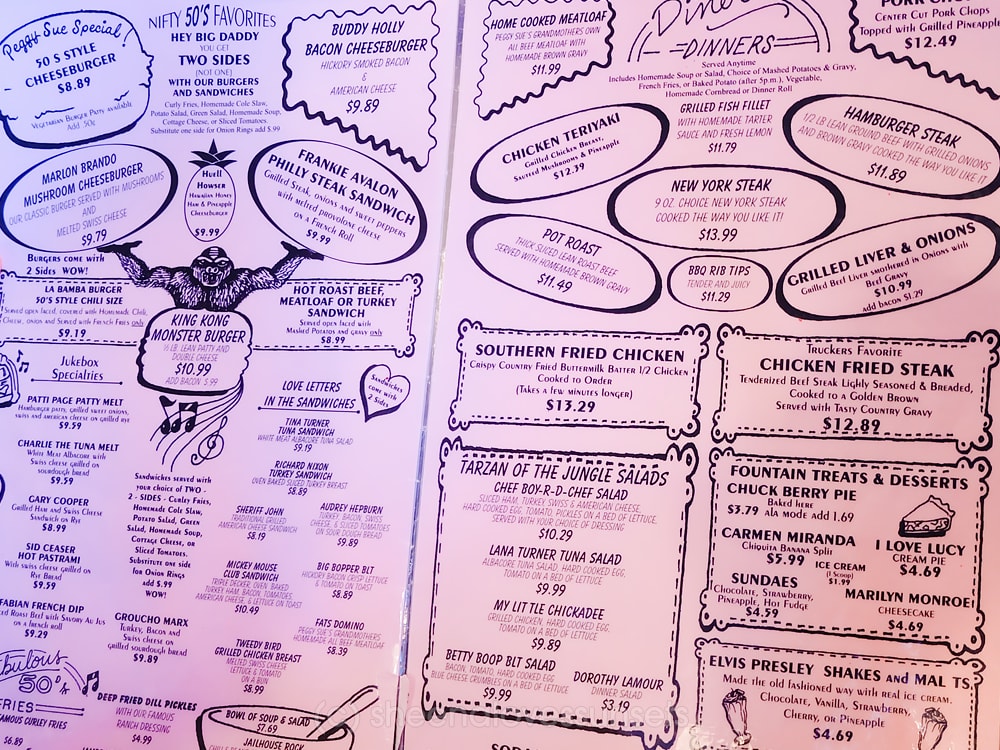 It's your typical Americana diner! Burgers, onion rings, roast beef, mashed potatoes, sundaes, shakes and of course, pie!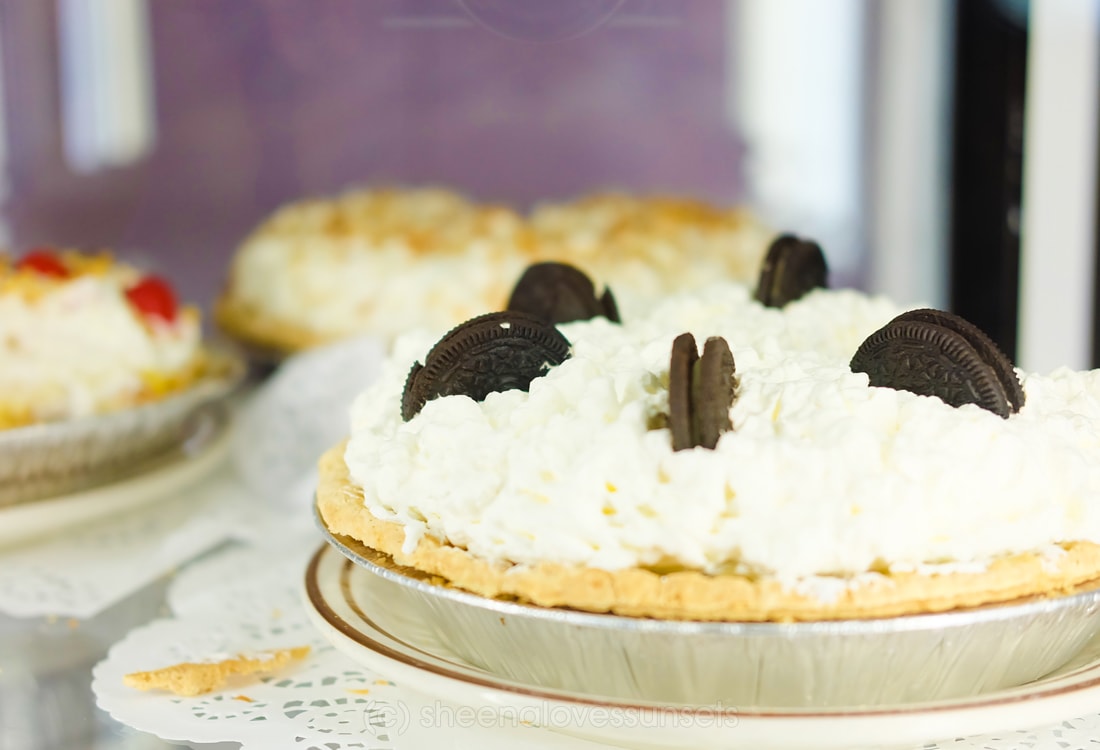 I'm trying to cut down on sweets so I'm sorry I wasn't able to try this pie! It looks so delicious though. Huhu.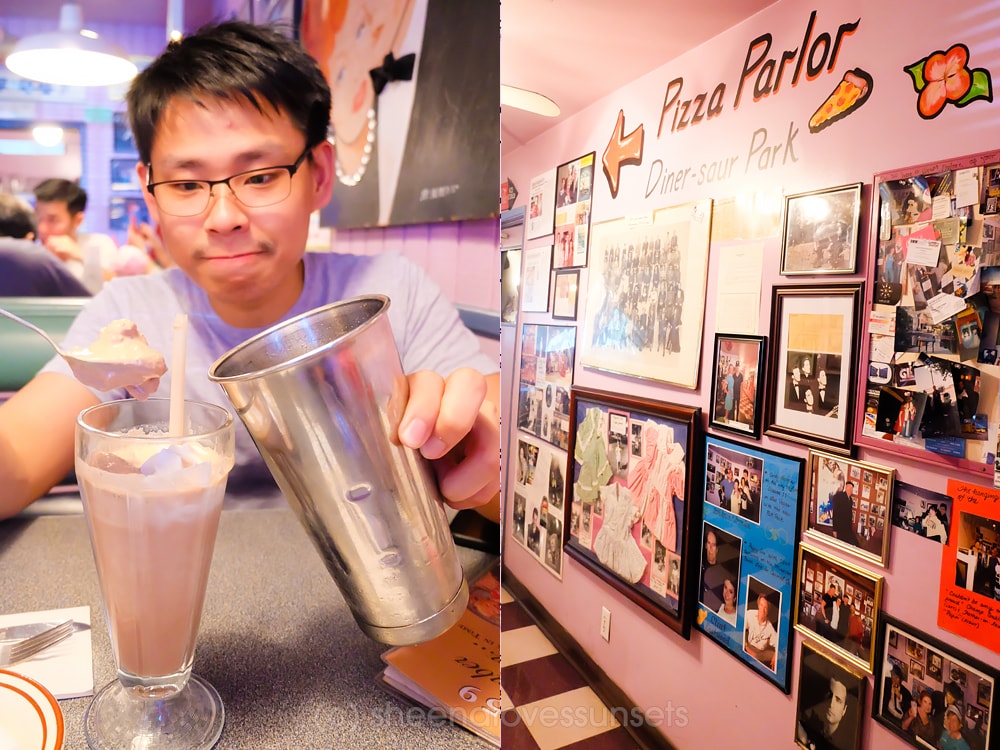 My brother and dad both got milkshakes though and I took a sip. Heehee. SOO sweet but SOO good. I felt so guilty after. Haha.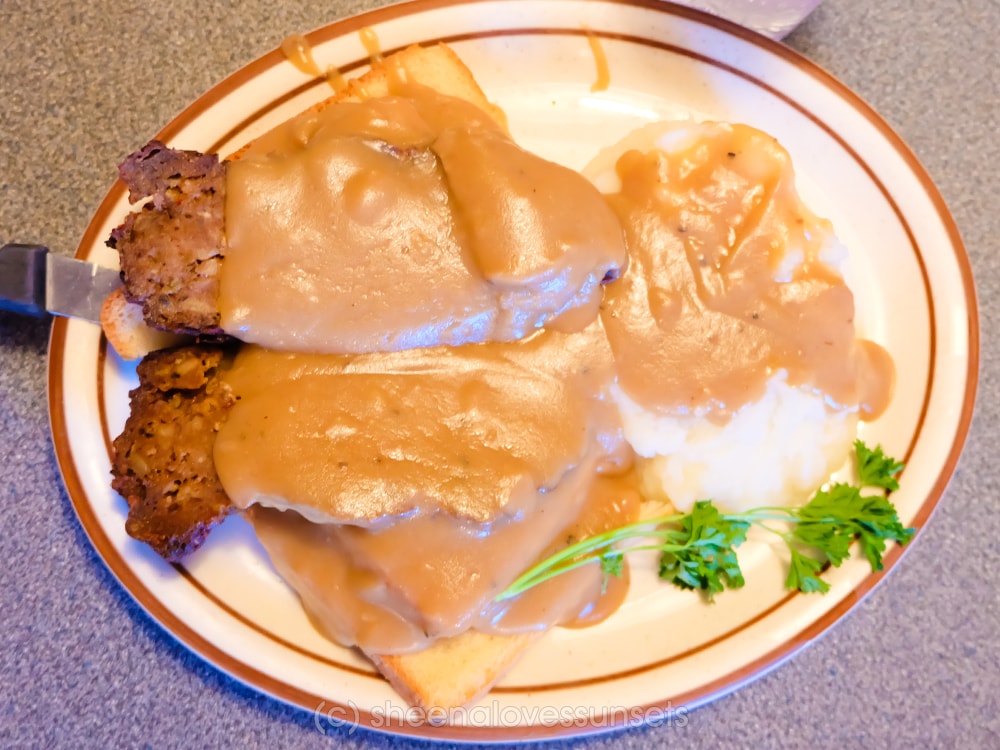 Also, I had absolutely forgotten how HUGE American serving was. I most definitely was not physically capable of devouring this entire plate on my own in one seating. We all forgot, and so we all ordered our own plates. Lesson learned. After this, we all split our dishes whenever we would eat out.
I got the Hot Roast Beef Sandwich with Mashed Potato and it was pretty good.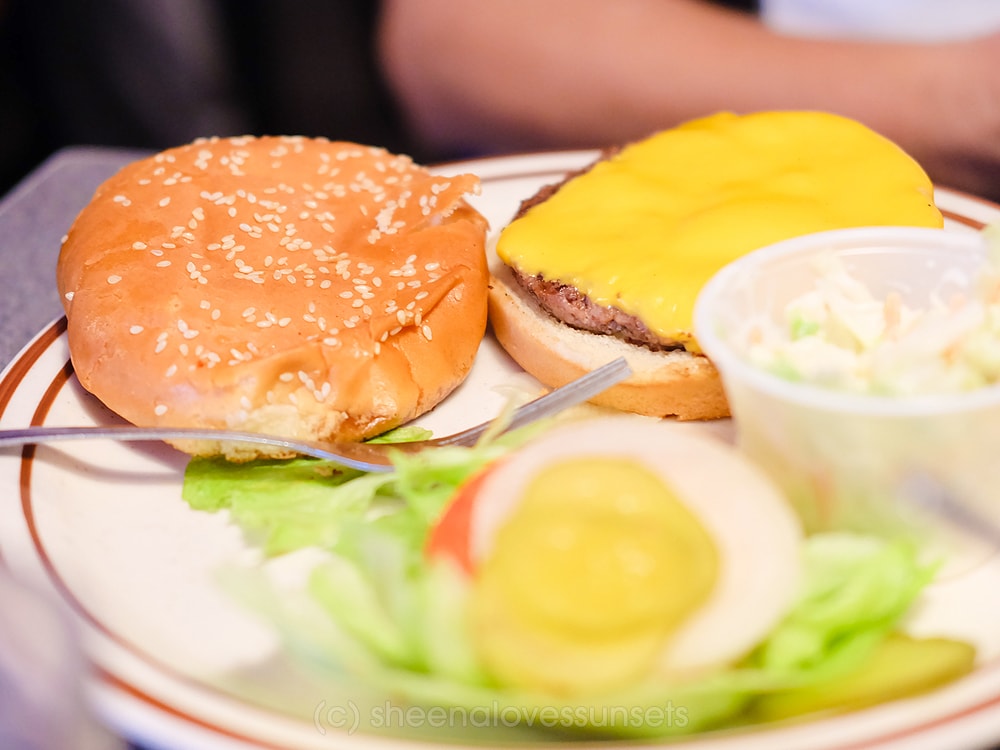 This is the Peggy Sue's special: 50's style cheeseburger.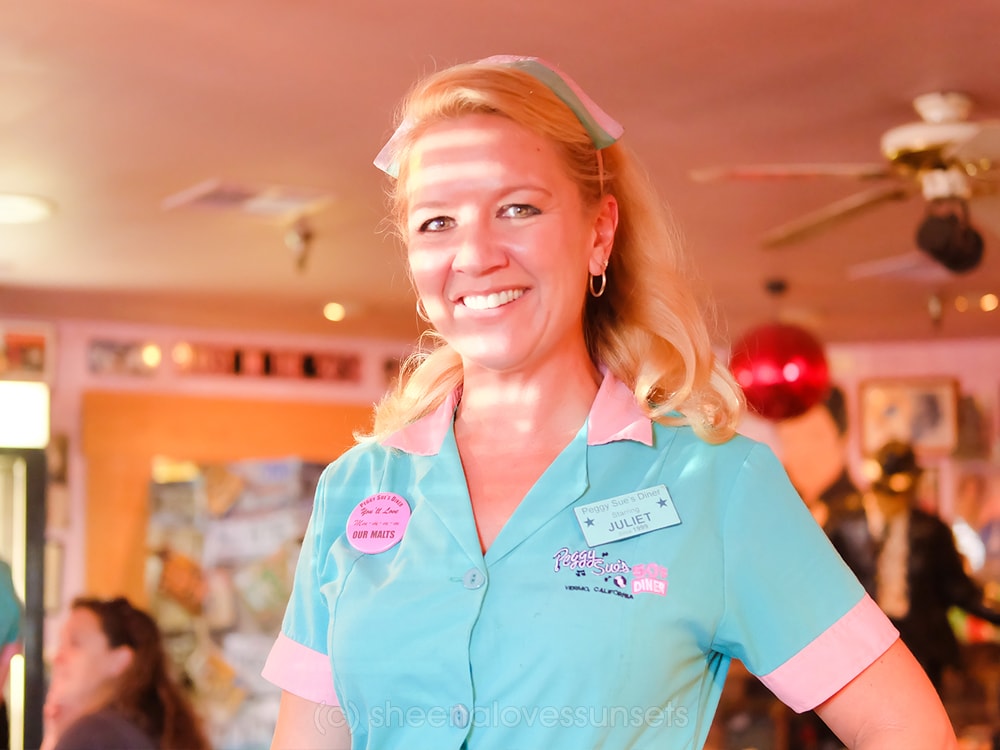 And our awesome server, Juliet who looks super fab and retro!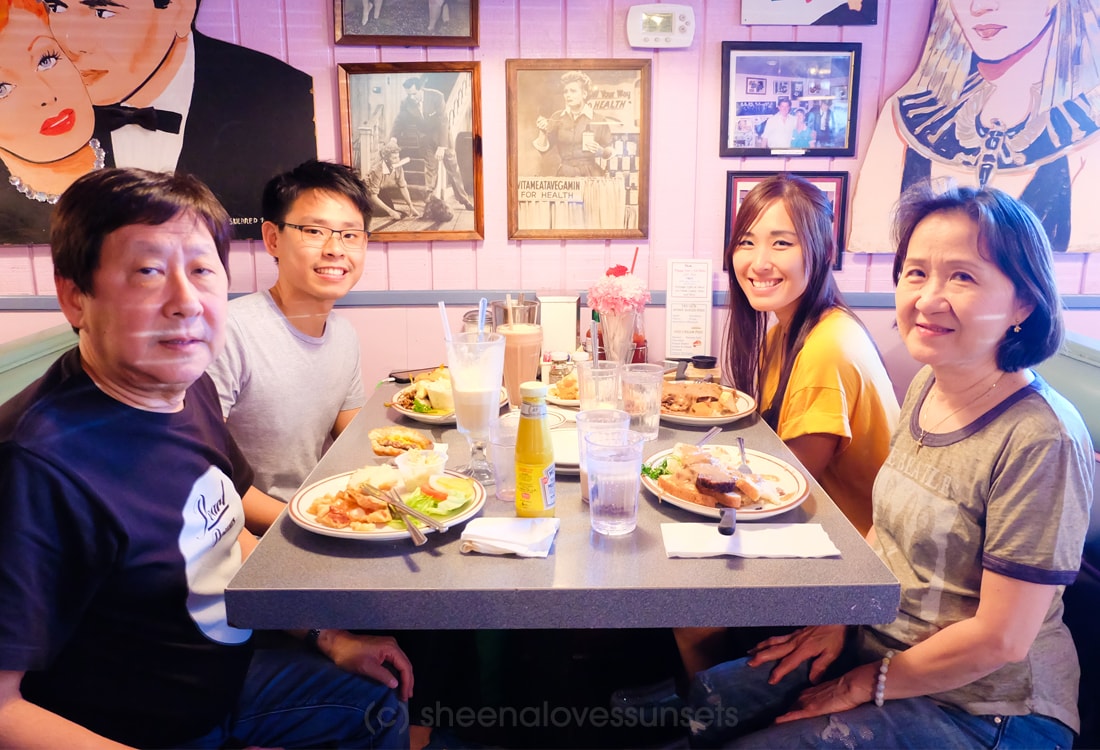 Had a lot of leftovers, huhu. These petite Asians didn't so well. Ok, by petite, I meant excluding my dad okay, because he is most def not petite! Hahaha. 😀 Love you dad!
5 & Dime Store: Gift Shop and Old Fashioned Booths

After our (very) heavy lunch, we made our way to the 5 & Dime store, which has a nice collection of vintage-inspired items. Get your Route 66, Elvis, Betty Boop and I Love Lucy merchandise here!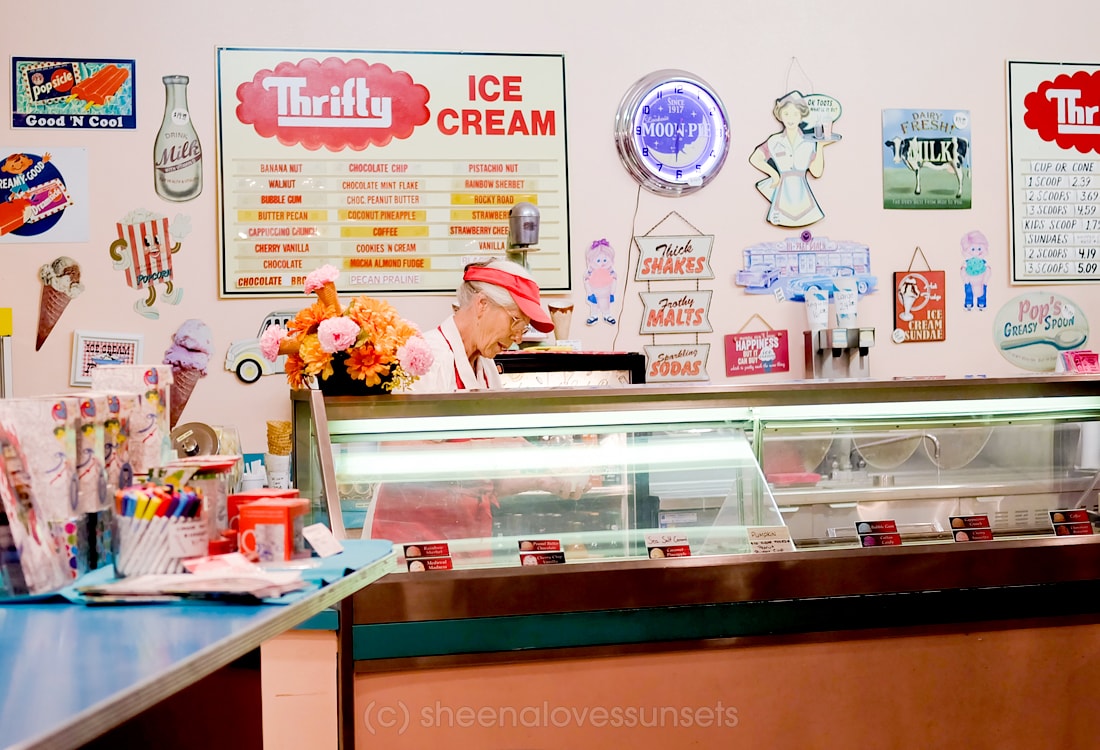 Super cute Ice Cream Shoppe! This is the part that reminded me most about Archie's Pop's!! Love it.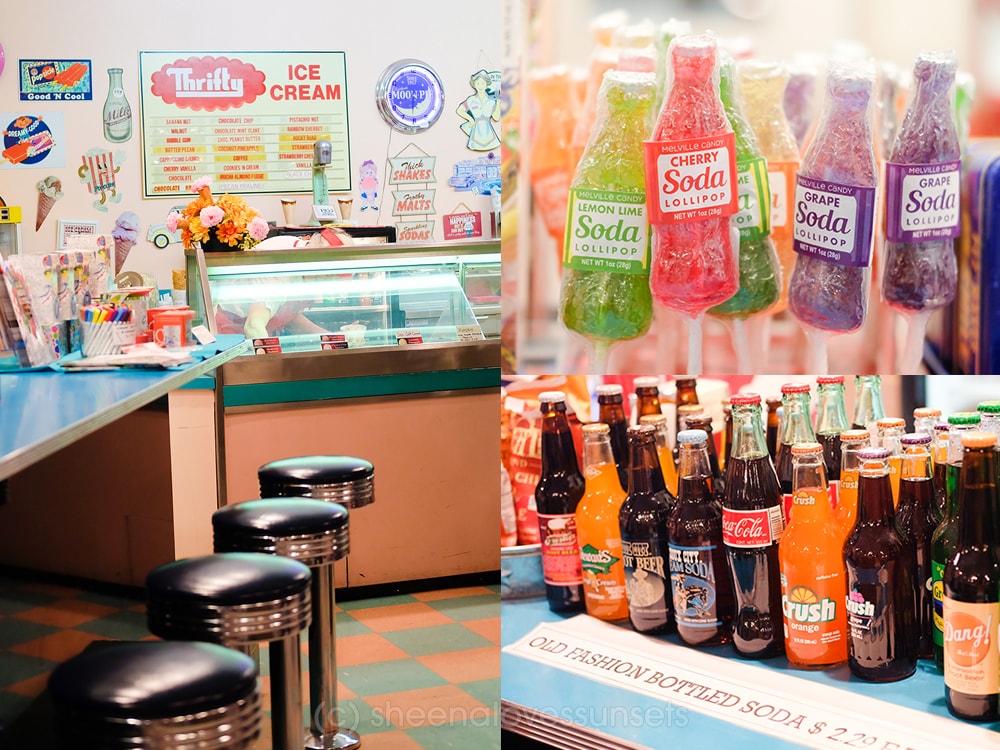 And you can even find some old fashioned bottled sodas here!
The Overall Experience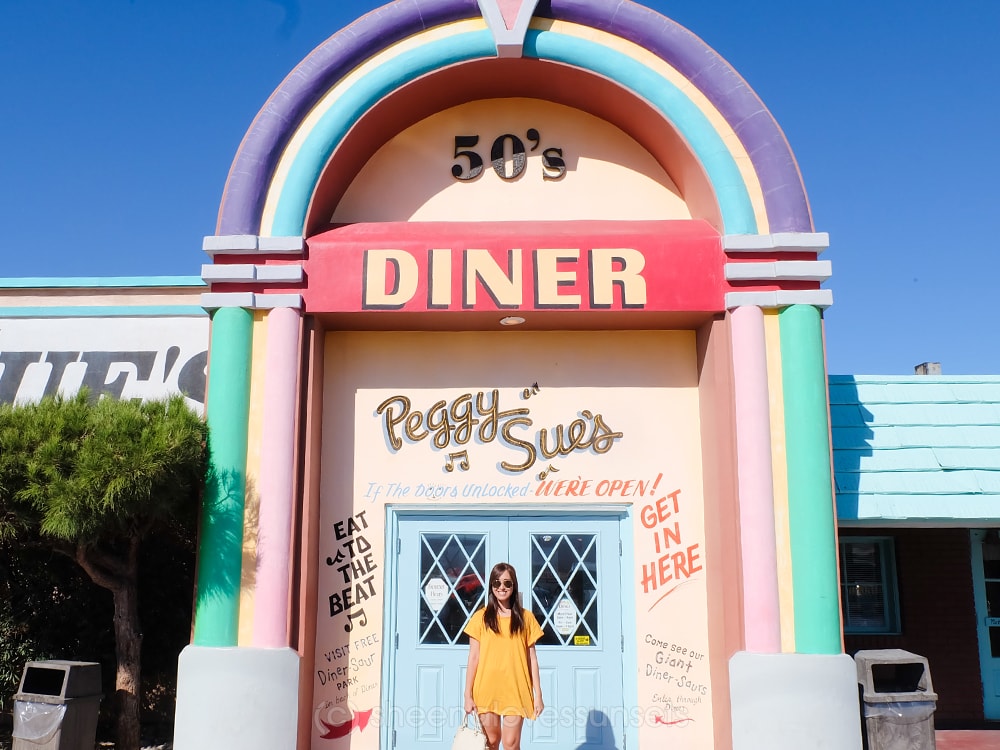 If you're into that whole 50's Americana vibe, this is your place. Cool interiors, good food and interesting overall. For me, it's such a worthwhile stop to make when you're driving from LA to Vegas!
—
Disclaimer: This is tagged under both Las Vegas and Los Angeles even though it was technically in neither cities because as mentioned, this was a stop we took from LA on the way to Vegas. 
(NOTE: THIS POST IS ABOUT OUR EXPERIENCE LAST OCTOBER 2017.)