If you're obsessed with anything French or if you're absolutely in love with The Little Prince, then this is the place for you! Petite France is a cute, French-inspired cultural village in the Korean countryside. Yes, you don't have to travel all the way to France just to get your French-fix!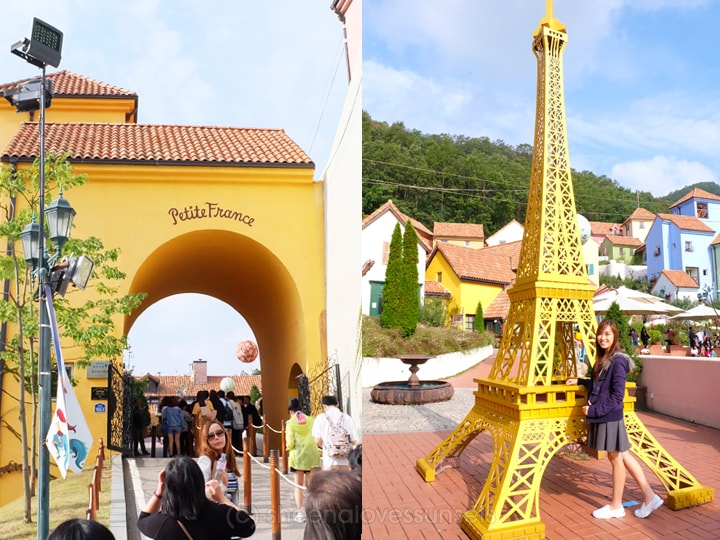 Petite France is located in Gyeonggi Province. It's very near Nami Island so if you plan on visiting Nami, you can drop by Petite France first. This is exactly what we did on our first day of our Signature Korea tour. (I will be writing about Nami Island next but you can check out a post from years back about my first time there.)

French Village
Every corner and space is so picture-perfect (or in today's terms, very Instagrammable!) It's like a quaint little village that encapsulates all cultural stereotypes about France. Up to you to decide if that's a good or a bad thing! Haha.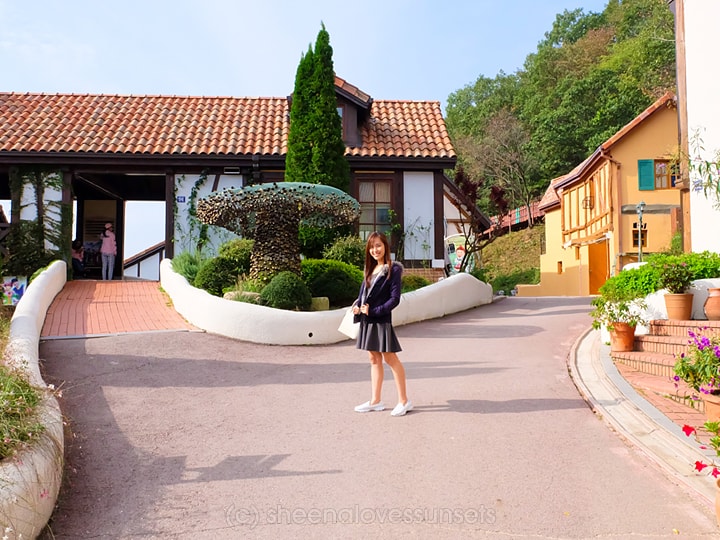 To me, it felt a bit like Belle's little town from Beauty and the Beast! Bonjour! Now all I need is a flock of sheep surrounding me…

During our brief visit, we were able to catch a marionette show and an accordion performance. The accordion music definitely added to the French vibe.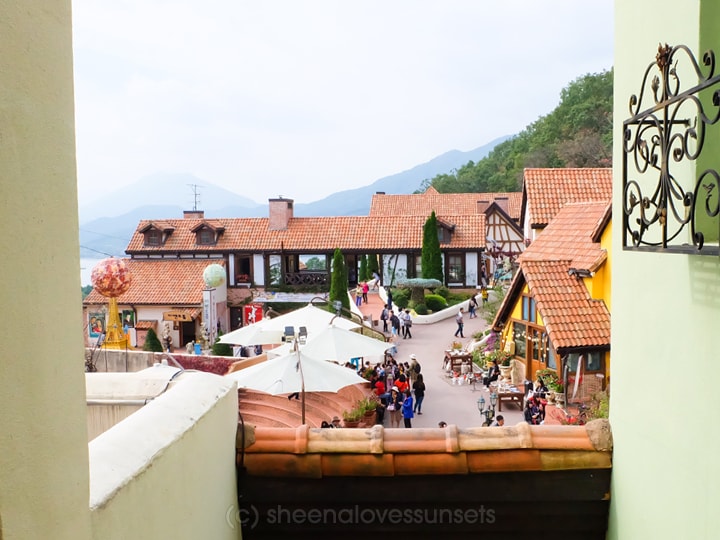 There are various restaurants, small museums and shops all around this little village. There's even a guesthouse that can accommodate you if you wish to stay overnight. I'm not sure I'd recommend that though.

It's a pretty small (and a little kitschy) village so I think an hour to look around is just right. If you want to participate in some activities, I'm guessing 2-3 hours would be more than enough.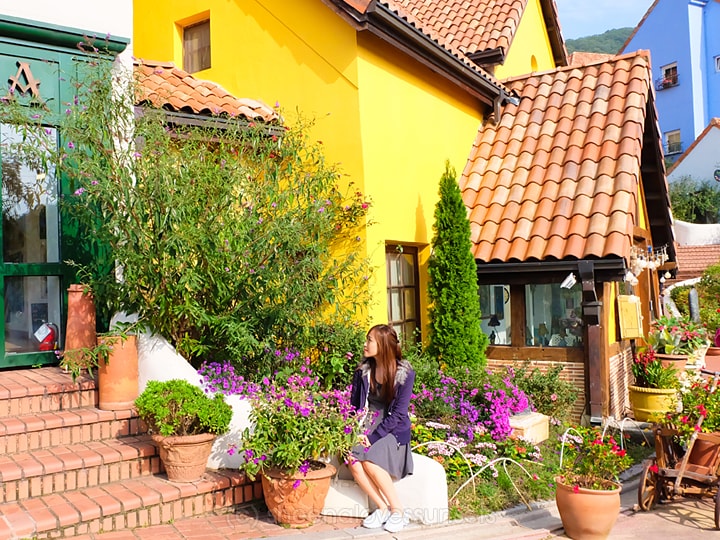 I'm fine with kitschy places though. In fact, I sometimes secretly love them. Heehee.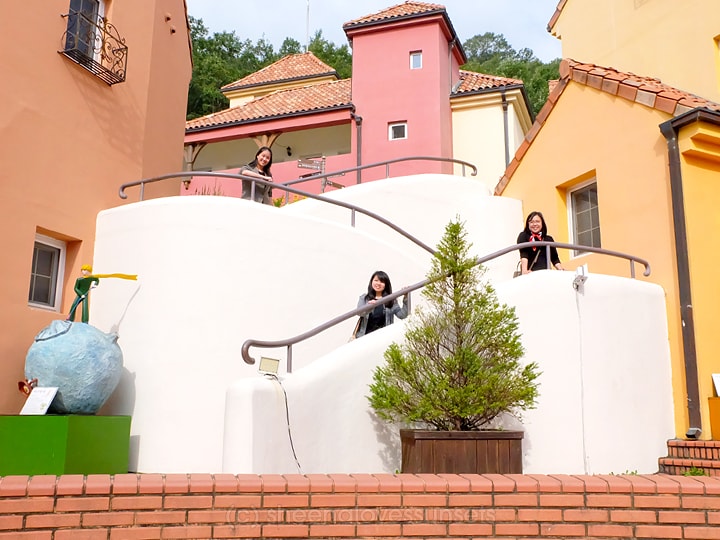 Petite France is also the setting of many Korean dramas. I'm not really into K-drama or K-pop but if you're a fan, you might recognize Petite France from "My Love from the Star" or "Secret Garden". I have no idea what those shows are; I just googled. Haha.

The Little Prince is Everywhere!
The Little Prince (Le Petit Prince) is my favorite fiction book of all time, only narrowly beating the Narnia Chronicles! It's such a charming story that is so simple and yet is so complex. If you've read it in school and didn't enjoy it as much, I highly recommend you read it again!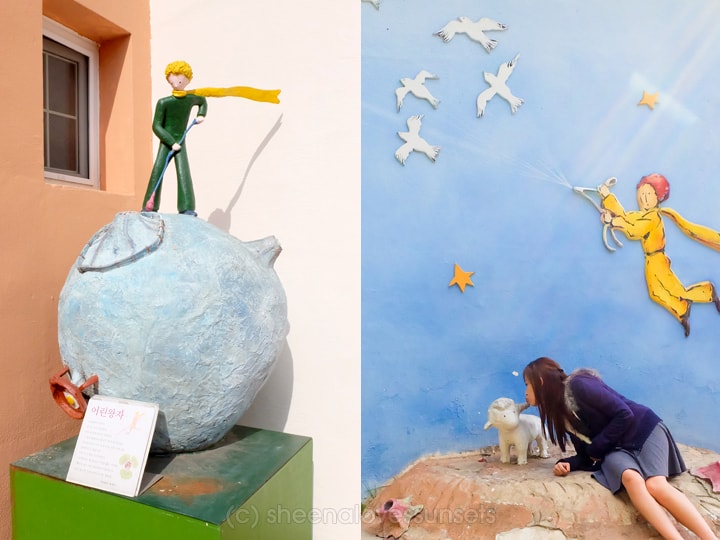 As you can see, I was overjoyed seeing all the Little Prince references and boy, is The Little Prince everywhere!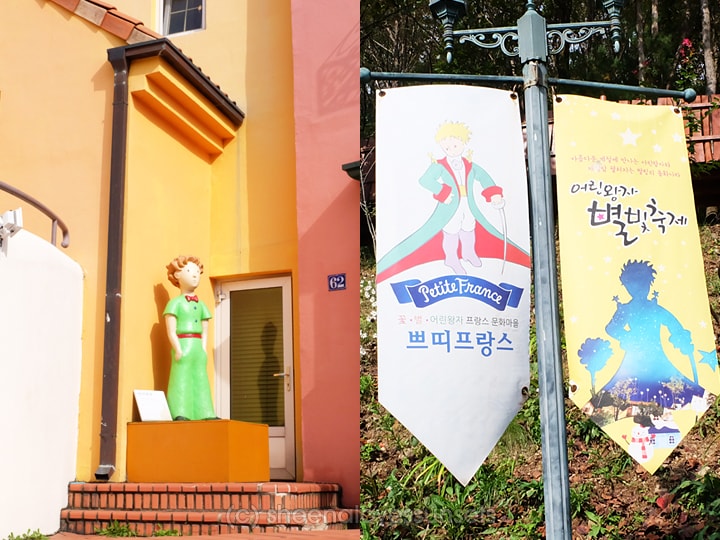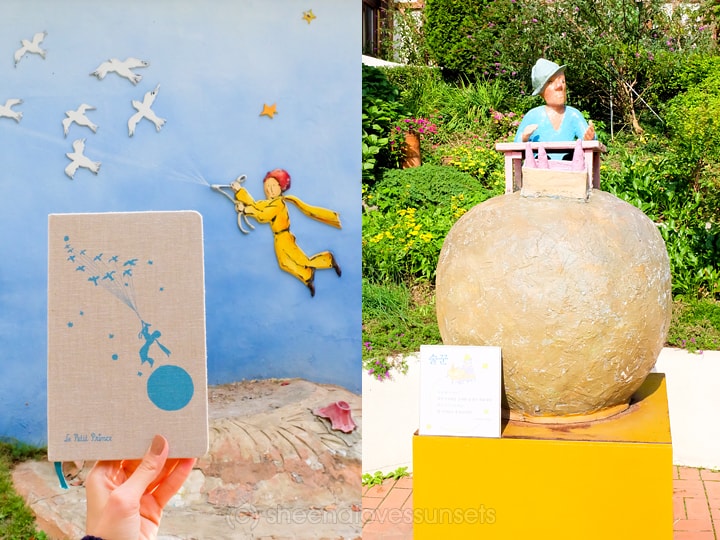 There are sculptures of different characters from the book, situated all around the village. You can tell that my Little Prince Moleskine planner felt right at home!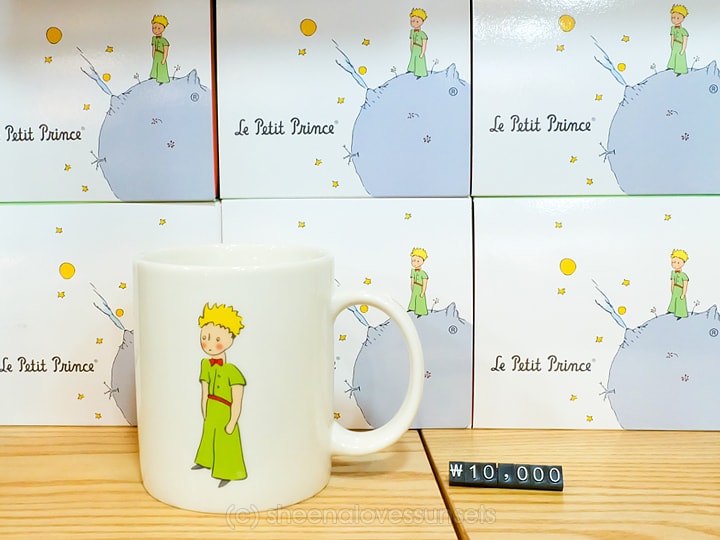 Wherever I am, I love visiting souvenir shops! And the shop here in Petite France was just full of Little Prince merchandise. Not complaining one bit.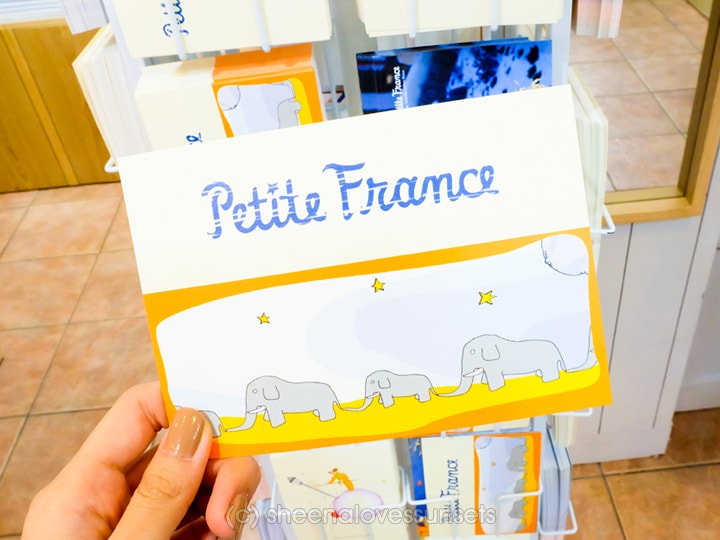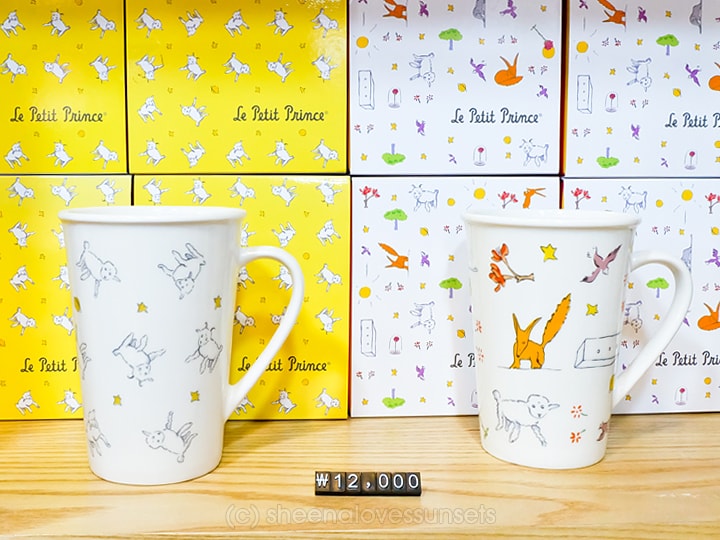 I thought about getting one of these (would have gotten the one on the left) but ended up not buying because when you have an active toddler on the loose, uh… it's not exactly a wise investment.
–
For this trip, I joined a Signature Korea tour which I booked through International Journeys, but is also available through most Philippine travel agents. Read more about my Signature Korea experience here. More articles to follow!
(NOTE: THIS POST IS ABOUT OUR EXPERIENCE LAST OCTOBER 2016.)