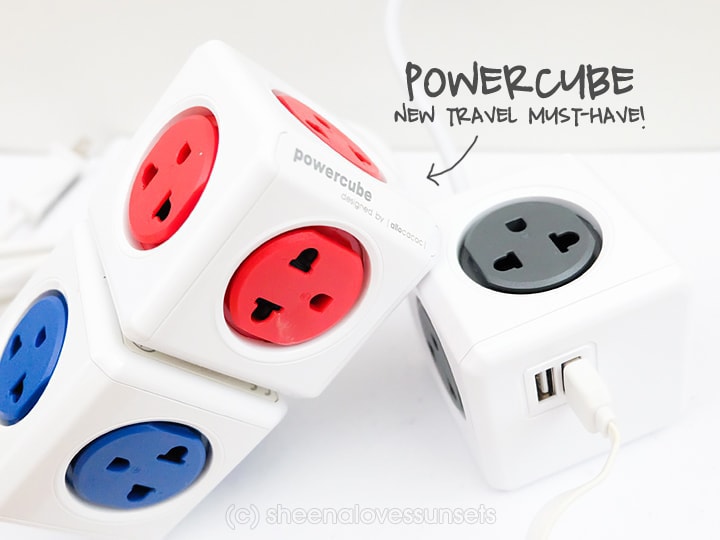 When you travel with your friends, have you ever fought over power sockets? Well, even if you haven't, I'm sure you know the dilemma all too well when there's only one socket available and you need to charge all your phones, cameras, powerbanks and pocket wifi all at the same time!
This is why I always travel with a multi-socket adaptor and I recently discovered one that's by far, the smartest multi-socket adaptor I've ever seen: The PowerCube! Here's my review and a list of the reasons why it's now a part of my travel must-haves!
About PowerCube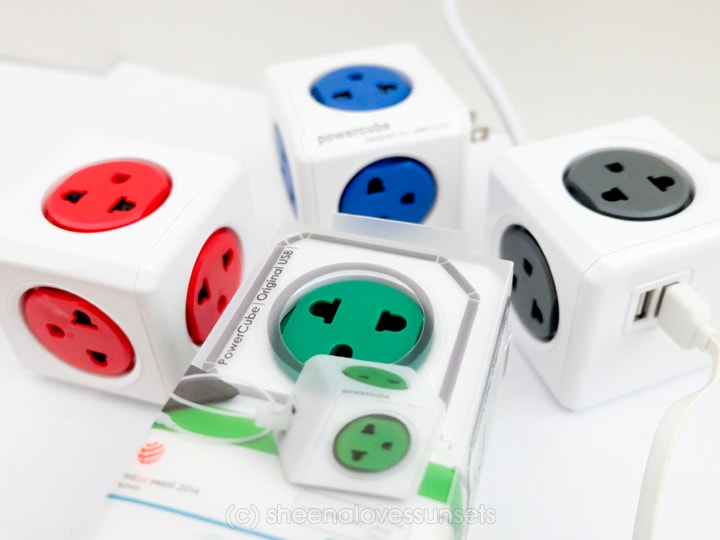 Designed in the Netherlands by a group of industrial design graduates, PowerCube was born to solve the problem of power sockets being blocked by bulky plugs. It has won the Red Dot Award for 2014 and those familiar know that that is a big deal!
The unique design of PowerCube lets you plug all your devices no matter how big they are! Because the plugs are not positioned beside each other, you don't have to worry about your plugs not fitting. So smart, right?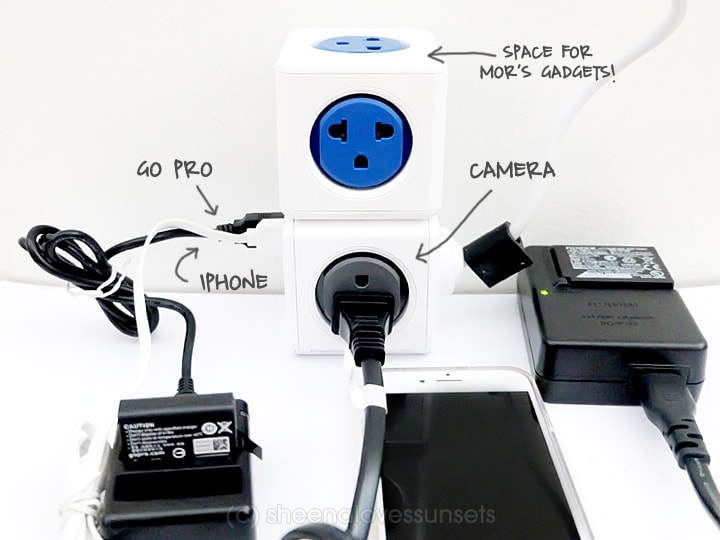 PowerCube is perfect for your desk but I got so excited about this product because it's super perfect for travel too! It's very handy, light and practical especially if you're sharing a room with someone else.
Even if it's just me and Mor, we usually need to charge so many electronics all at the same time: a minimum of 2 phones, a camera, Go Pro batteries, powerbank, tablet and our pocket wifi! Having a multi-socket adaptor allows us to do that!
Other Reasons Why I Love It: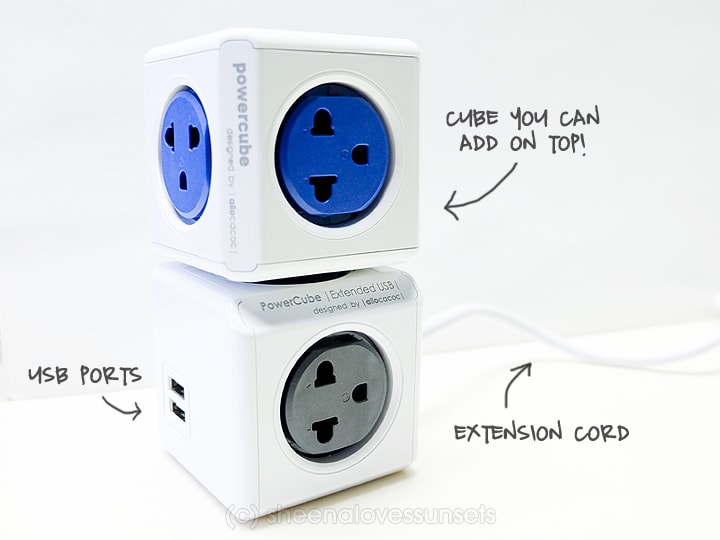 #1: You can connect PowerCubes together!
If you need more sockets, you don't have to worry because you can get another PowerCube and attach it to an existing cube! Ta-da, now you have more sockets! They fit perfectly like Lego pieces! 
Additional advantage is you don't need to bring a lot of universal adaptors anymore because all you need is one to plug the cube in! Just make sure your combined usage doesn't exceed 2500w!
#2: Each cube is different
You can choose from the different kinds available and since you can put them together, you can mix and match depending on your needs.
Blue: 5 outlets
Green: 4 outlets, 2 dual ports
Red: 5 outlets, with extension cord
Grey: 4 outlets, 2 dual ports, with extension cord
#3: You can mount it anywhere!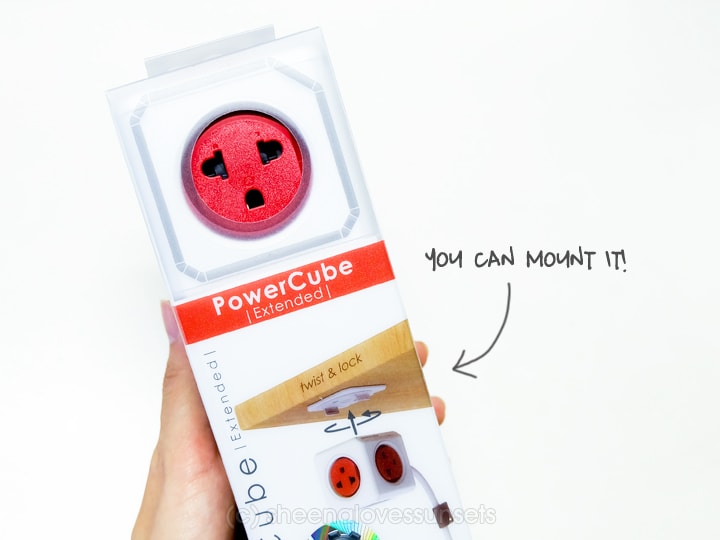 The PowerCube has a mount that allows you to attach it in any flat surface. You can plug it horizontally, vertically or even upside down, anywhere.
Bonus tip: Get this accessory!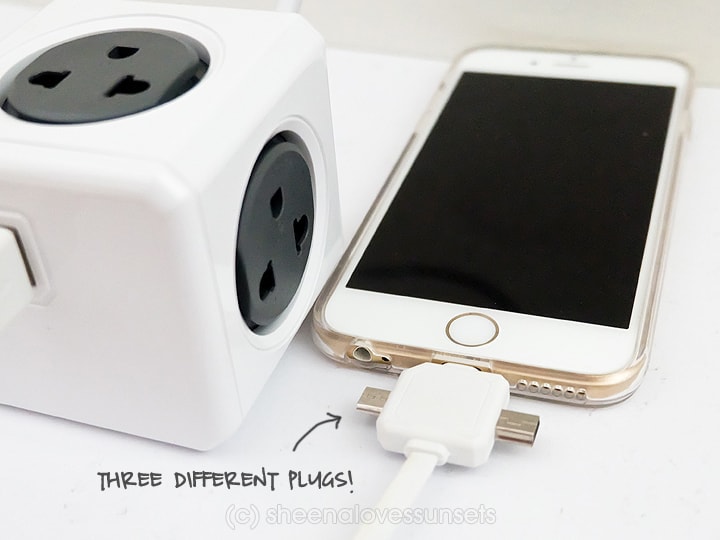 You can also purchase this USB cable also by Allocacoc which is very handy when you travel. It integrated the 3 most used connectors, which are the Apple Lightning Cable, Micro-USB (Samsung) and Mini USB, into a single plug. 
You can use this not only to charge your devices but also to transfer files. So yes, that means you can get the photos from your friend's camera even before the trip ends! Hooray!
–
PowerCube is available at Lazada, Landers, MC Home Depot and True Value. Check out their page to learn more and for an updated list of resellers.