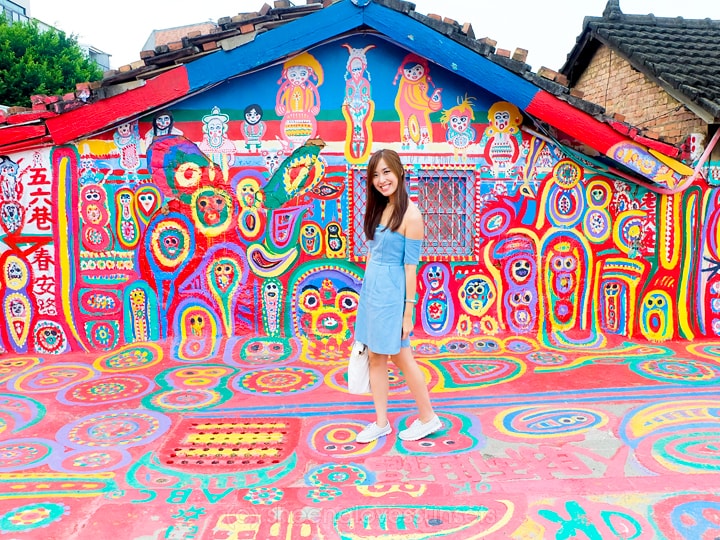 When we were in Taiwan, we took a daytrip to Taichung and The Rainbow Military Dependents' Village or Caihongjuan Village is one of Taichung's surprising attractions. It's a small village painted with very colorful artworks by a veteran soldier fondly called "Rainbow Grandpa."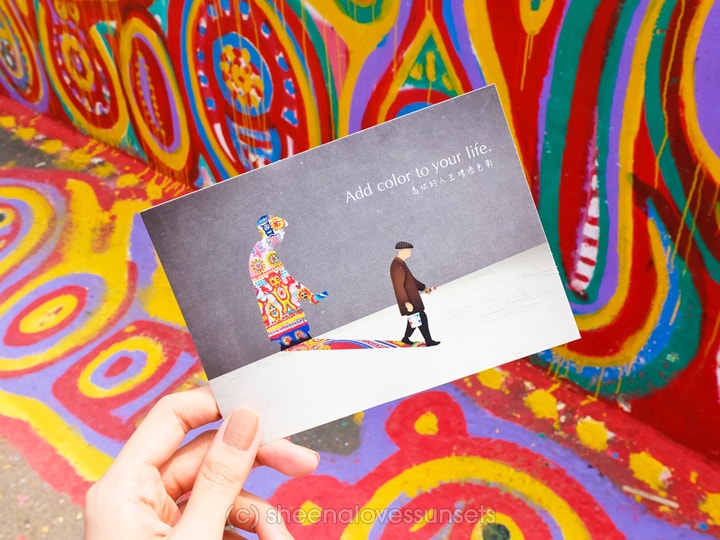 Rainbow Village is one of many small housing community for veteran soldiers and their families. However, these veterans' villages were slowly being torn down one by one by the government.
Mr. Huang a.k.a. Rainbow Grandpa, started painting the walls with different characters in very vibrant colors. Soon, the place became an attraction and the government suspended demolition in the area. What a way to save a village!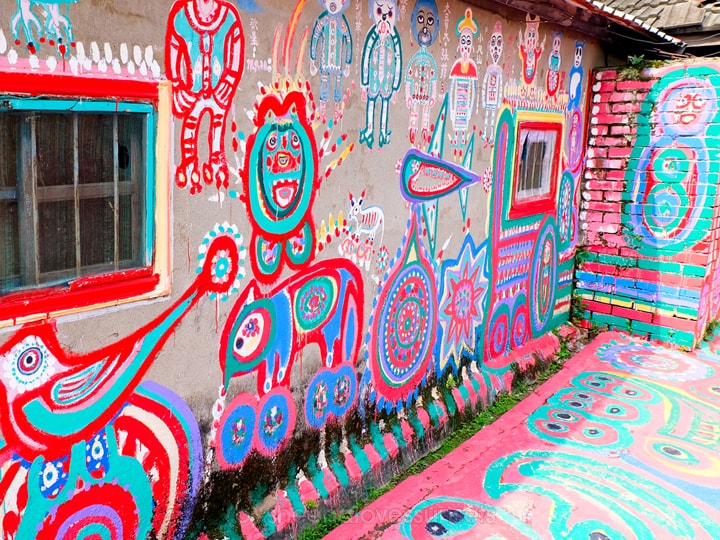 What to expect
The Rainbow Village is just a small area and can easily be explored in a few minutes. Entrance is free. There is nothing much to do there except to take photos and admire the beautiful artworks.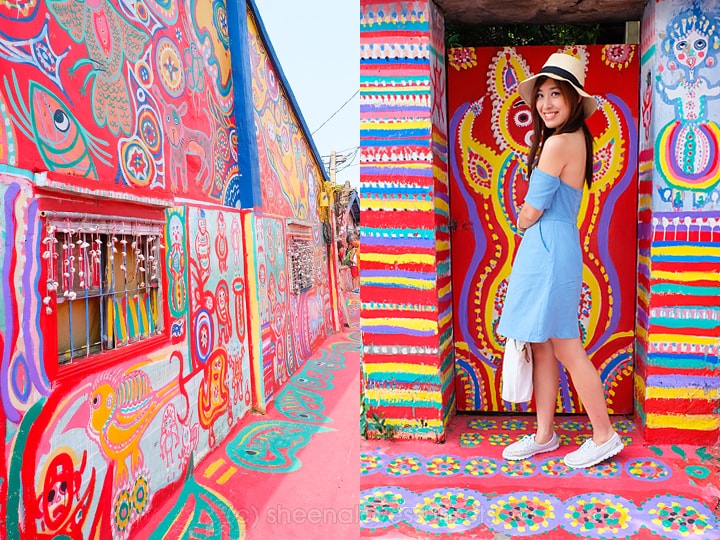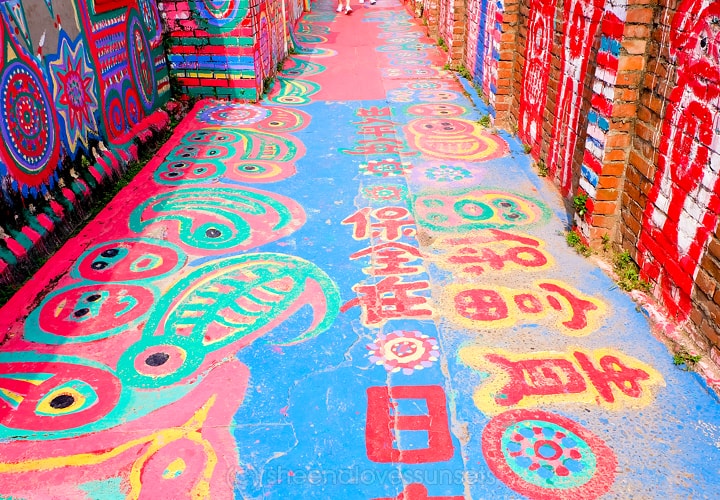 Because we visited early in the morning on a Monday, there weren't a lot of people yet. I heard that it can get really jampacked on the weekends.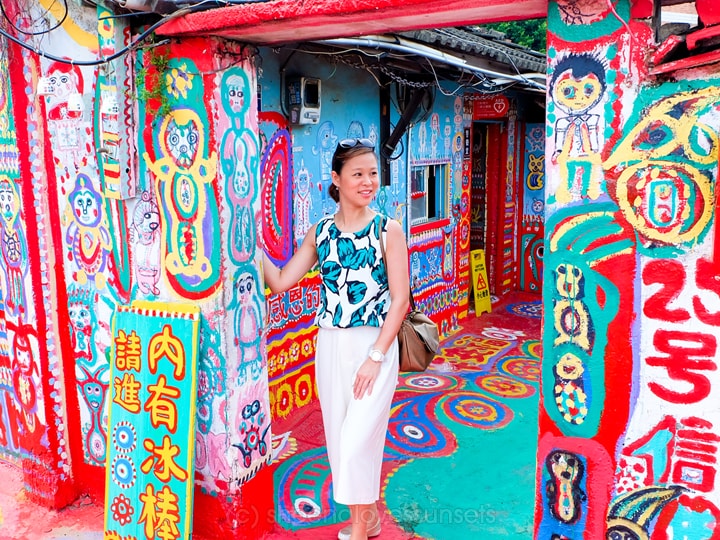 And because there weren't a lot of people, it was possible to take really nice photos without photobombers in the background. Yay!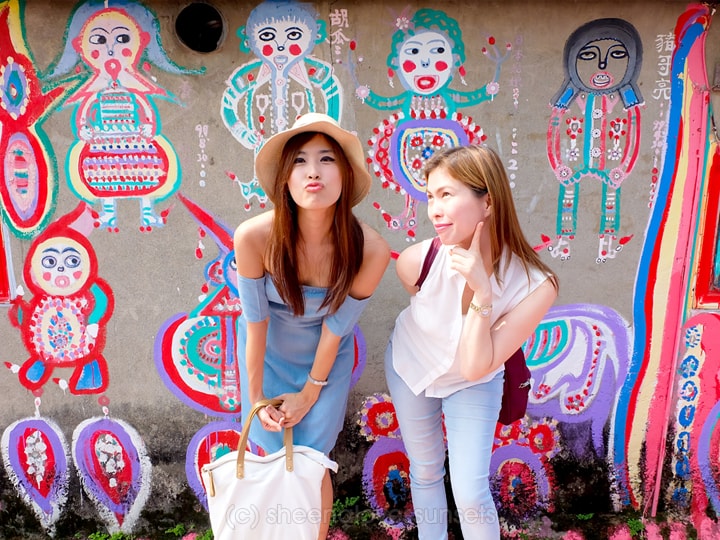 Meeting Rainbow Grandpa
Rainbow Village is still where Rainbow Grandpa actually lives. Most of the time, he greets visitors who come. I thought that was pretty cute and I wanted to meet him myself!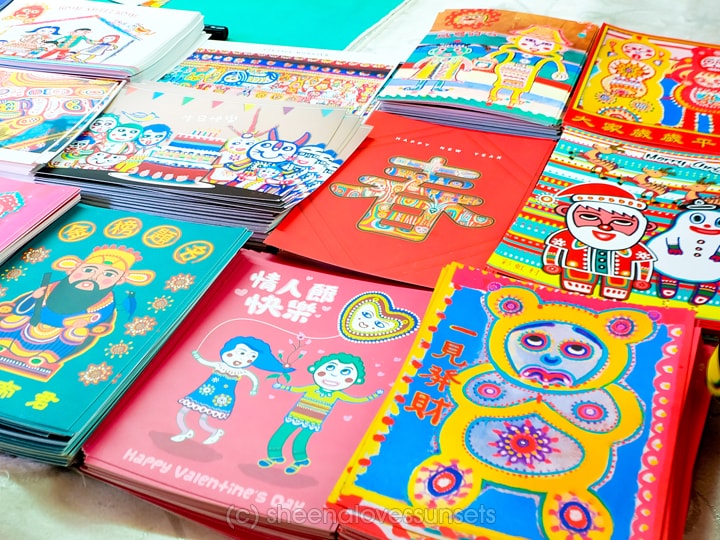 Recently, his grandson opened a small souvenir shop selling items featuring the colorful artworks of Mr. Huang. We saw Rainbow Grandpa sitting and talking to visitors at the shop! We asked if we could take a photo with him and he said yes! He also gave us little cards to hold up on the photo.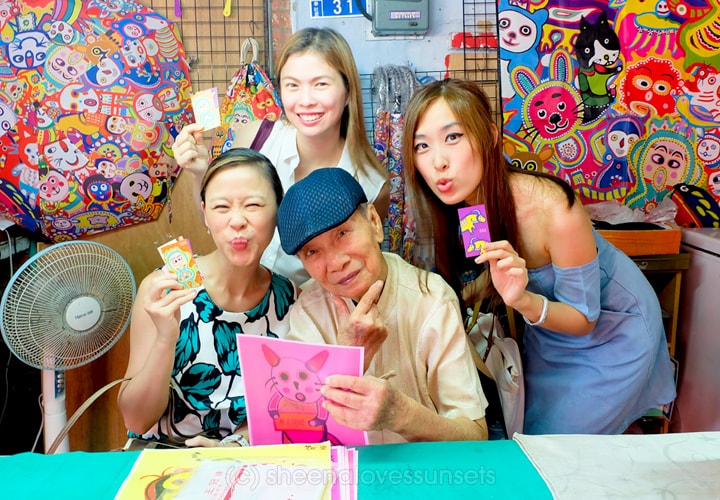 He even made this funny pose and encouraged us to make a funny face with him. Haha! What a cool grandpa!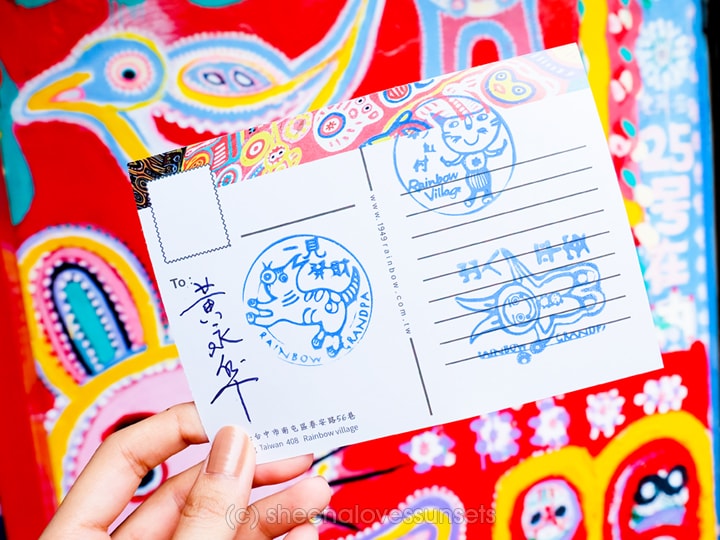 I got myself a postcard and asked him to sign it. I wanted him to sign the front but he said it will smudge (it was matte laminated.) So he just signed the back. There were also stamps in the area that you can use. I stamped a few on my postcard!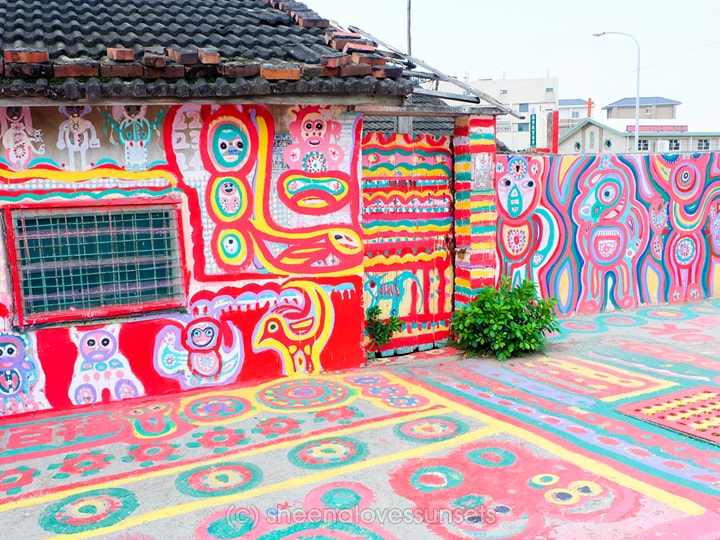 It was our first stop when we visited Taichung. It was the closest attraction to the High Speed Rail station (more on that next time!) I would recommend a quick stop if you love taking photos and if you appreciate the cute and colorful artworks that Rainbow Grandpa does!
Read more about our Taiwan trip here!
(NOTE: THIS POST IS ABOUT OUR EXPERIENCE LAST AUGUST 2016.)