Mor recently subscribed to Business Traveller Magazine and was informed a month later that he won a 2 night stay at Regal Airport Hotel in Hong Kong! We were so excited because it was so unexpected! It was really God's blessing and perfect timing though because months prior, we already booked a flight to Hong Kong for exactly 2 nights but weren't able to book our accommodations yet. So this fit right into our plans. Thank You, God.
We were given the Spa Suite and was so pleasantly surprised the moment we stepped foot into the room. But wait! First let me tell you about an unfortunate incident…
An Unfortunate Incident
We arrived at 12 mn and was so excited upon seeing our room; it was HUGE and absolutely gorgeous. We had a giant bed complete with a canopy, a massage table and a tub. Wait. Are those used robes on the tub?!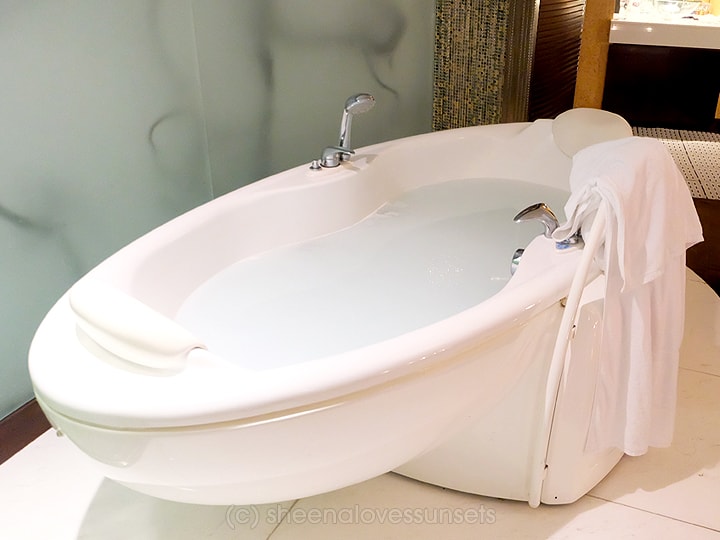 Yup. We soon discovered that the room has been used prior to our arrival! There were used slippers on the floor, tissue on the bed, bathrobes on the tub that was, may I just say, still filled with dirty water! Oh man.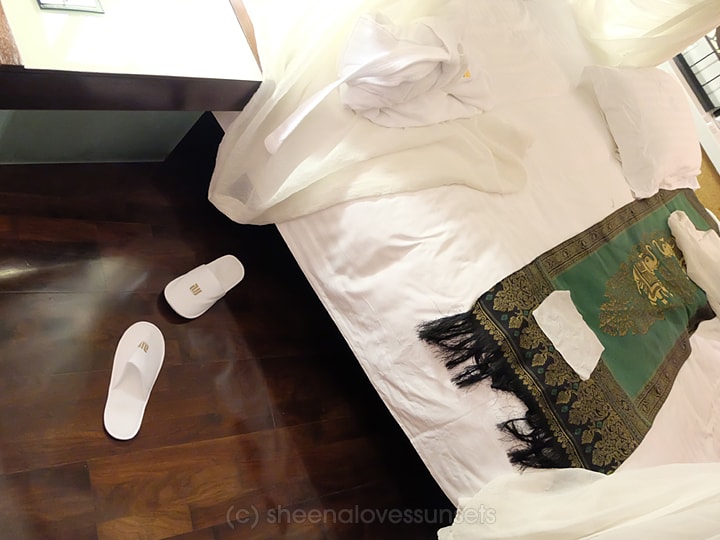 We're not sure if the room was mistakenly used while we were away or if it just hasn't been cleaned since the morning! Totally unacceptable for a 5-star hotel!
After long talks with the hotel manager we eventually just agreed to transfer to another room for the night. We were promised that we'll be able to go inside the Spa Suite by 9am the next day and because we were so tired already, we conceded.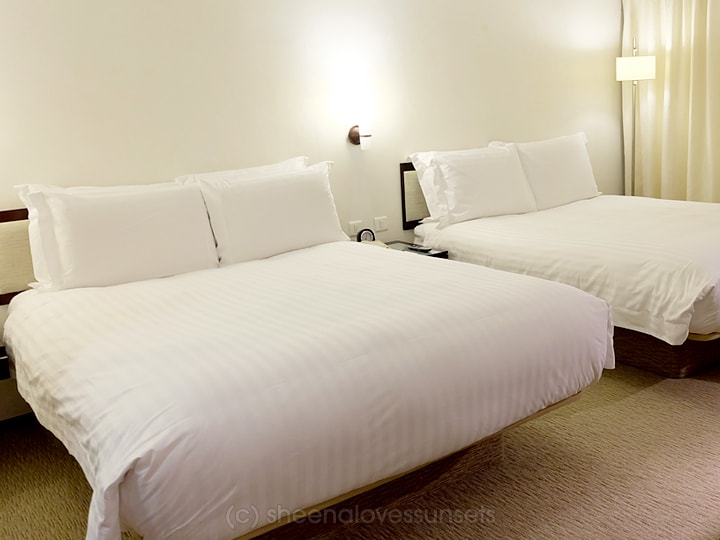 They transferred us to this family suite, which was a really huge room but outdated already in terms of design. And a far cry from the Spa suite. But anyway, enough about that. Let's go back to the gorgeous room, which is now, cleaned and prepared to perfection!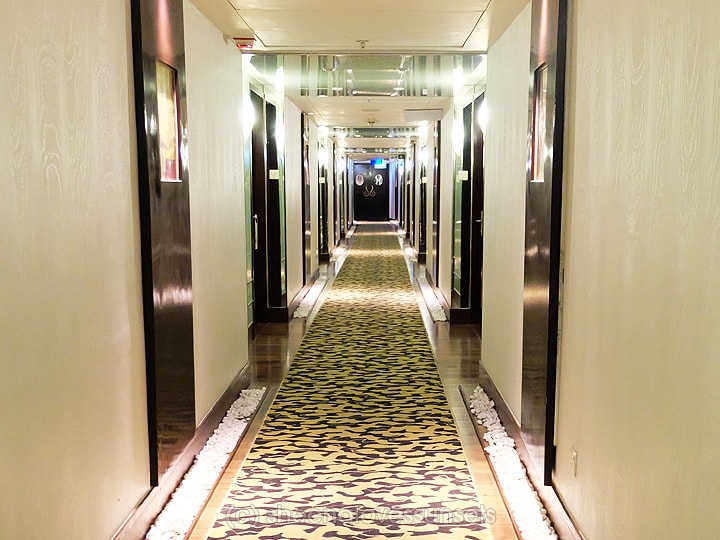 The Spa Suite
The rooms at the 3rd floor of Regal Airport Hotel are all "Spa Rooms." On this same floor is also where you will find their Om Spa where you can avail of their spa and massage services. The Spa Rooms are just extra special rooms where you can have your treatments at the comfort and privacy of your own room.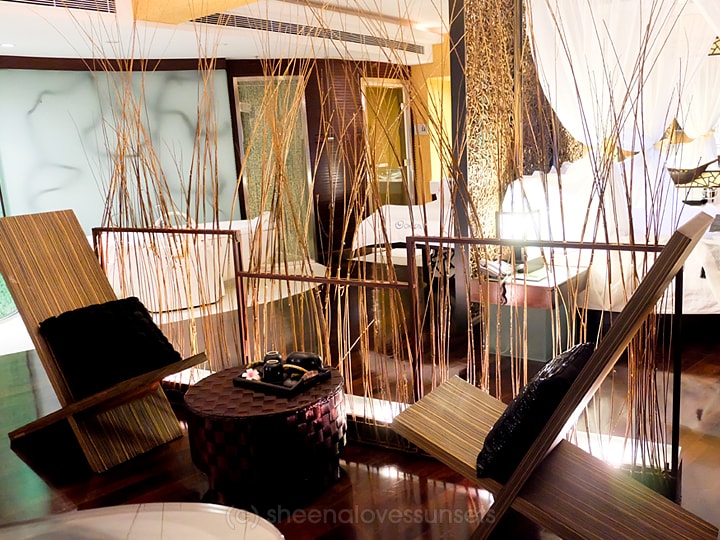 We weren't able to find any photos online of the Spa Suite so we were just pleasantly surprised when we got in. It was HUGE. We were given what was called the "Nirvana Suite." Its interiors are contemporary Thai in design and style.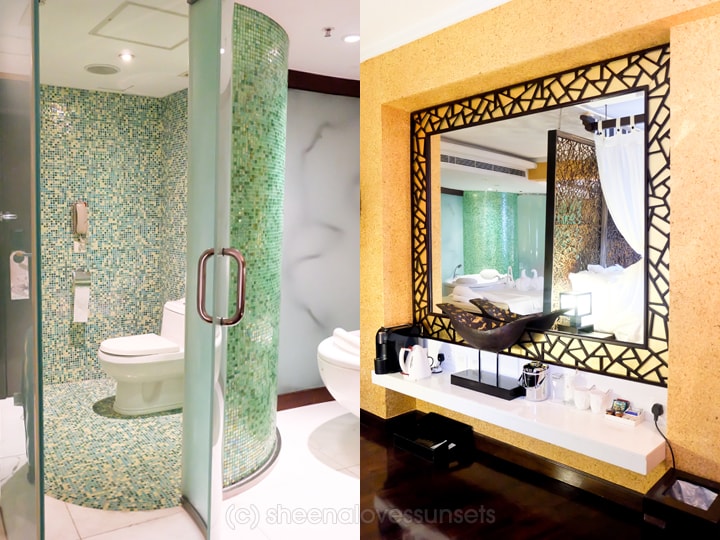 Unlike usual bathrooms, here, the toilet has a dedicated space on its own. It's separated from the shower area and sink.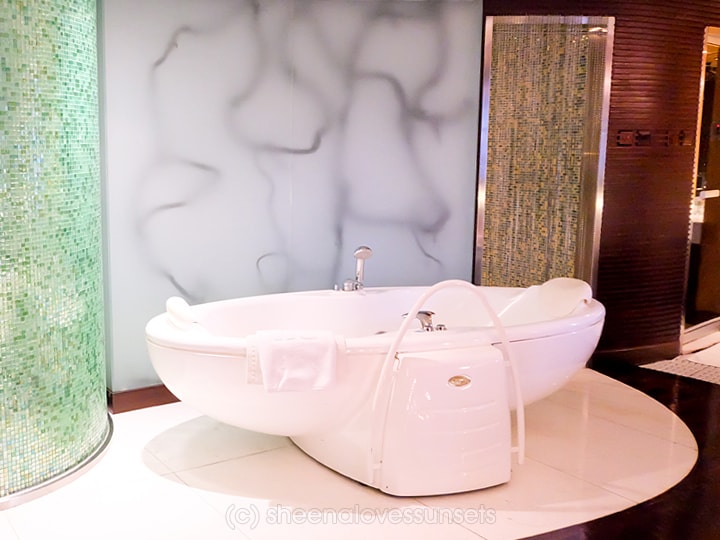 My favorite part: the jacuzzi tub! It's been a while since I've had a proper bubble bath!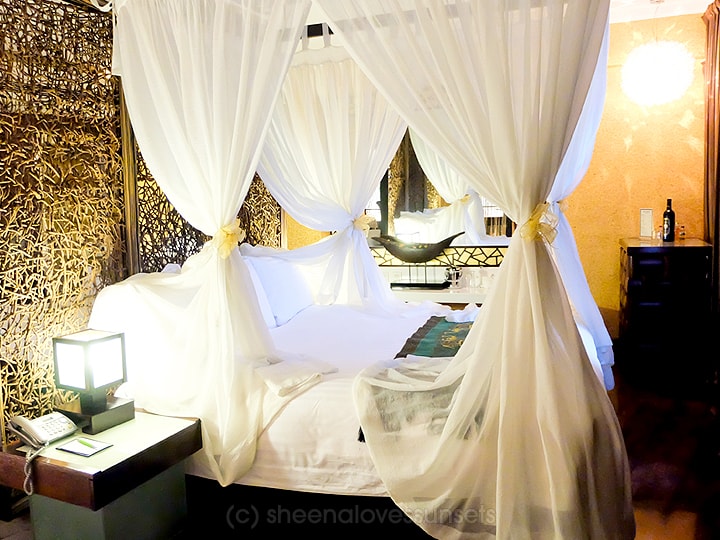 Our luxurious bed with canopies!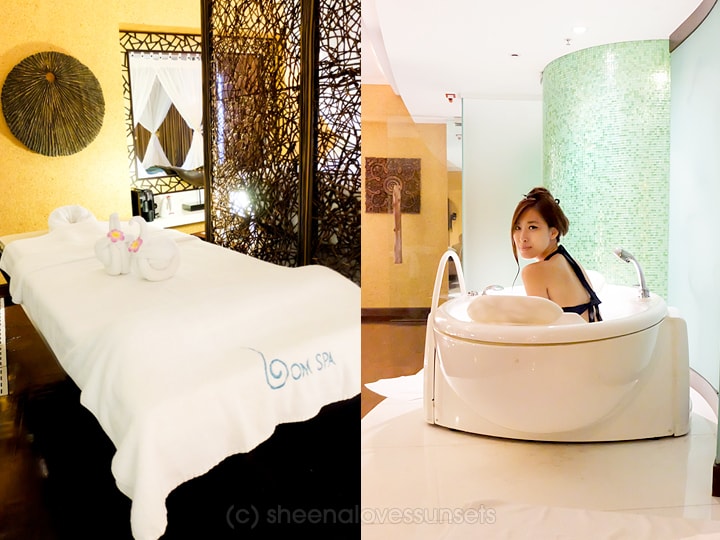 Included in our package were 1 hour massage services for the both of us but because I don't like massages (I am extremely ticklish haha!) I gave my hour to Mor instead. While he was getting a massage, I enjoyed a very relaxing jacuzzi bubble bath. Aaaah…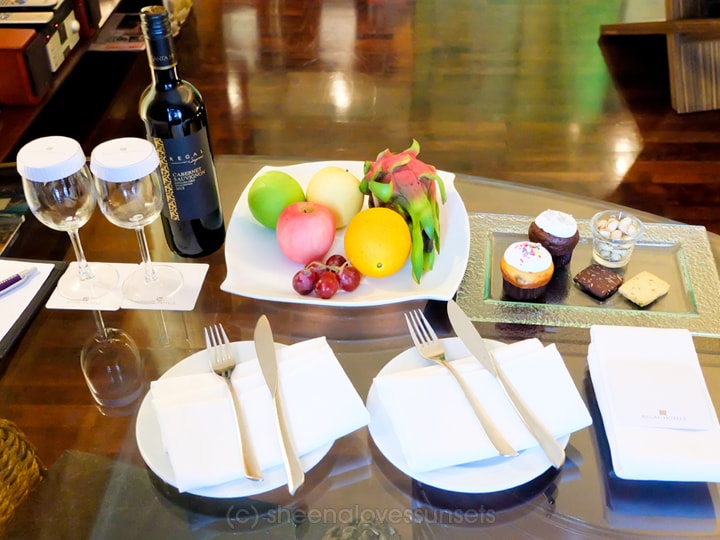 We were given a complimentary bottle of wine, fruits and some pastries as a sorry token for what happened the night before! Didn't get to drink the wine though! Huu.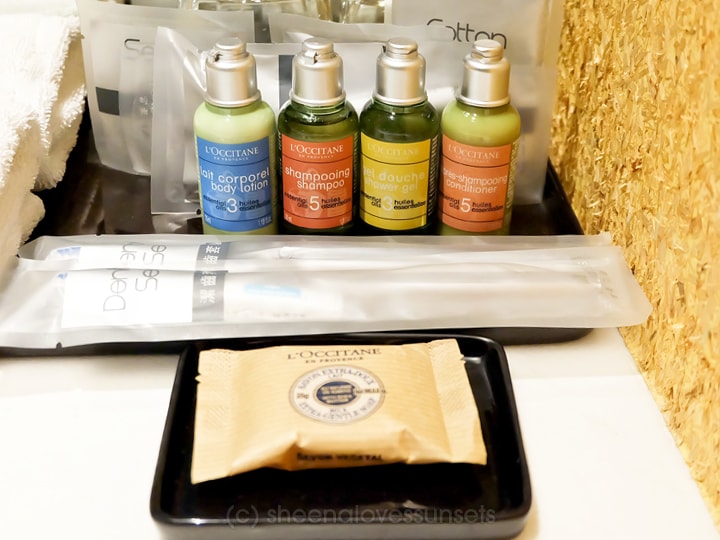 Love these! If I had one complaint about our room it's only that it seems to be too huge that things are too far apart. The big table is so far from our bed so it was a bit of a hassle to keep going back and forth for my things. I ended up putting some of my stuff at the massage table temporarily. Haha.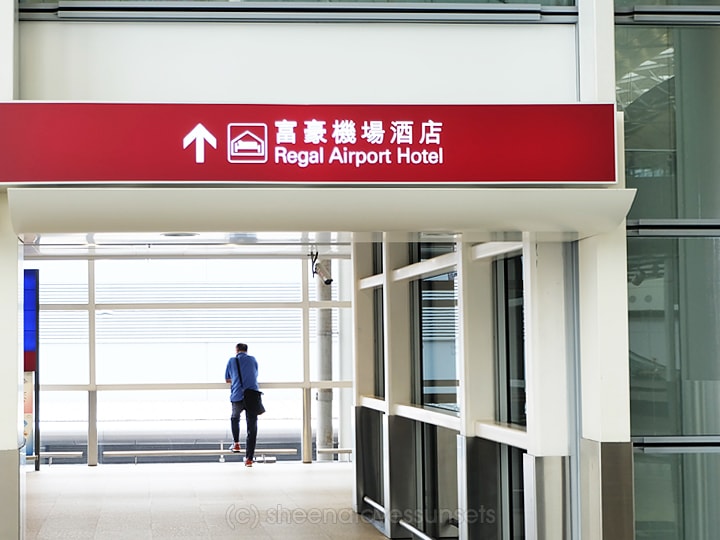 Location
This hotel is connected to the airport so it's very ideal for travelers who have a long layover, those who have a convention nearby to attend or are staying only for a night.
It's definitely NOT for travelers who plan to go to the city a lot (Tsim Sha Tsui, Causeway Bay or Central) because it's very far! We had to take the free shuttle to Tung Chung outlet and then board the subway from there to the city. Not convenient also if you're doing a lot of shopping there because it would be a hassle to carry your things all the way home at the end of the day.
You can book via Agoda or from their official website.
–
(NOTE: THIS POST IS ABOUT OUR EXPERIENCE LAST SEPTEMBER 2016.)