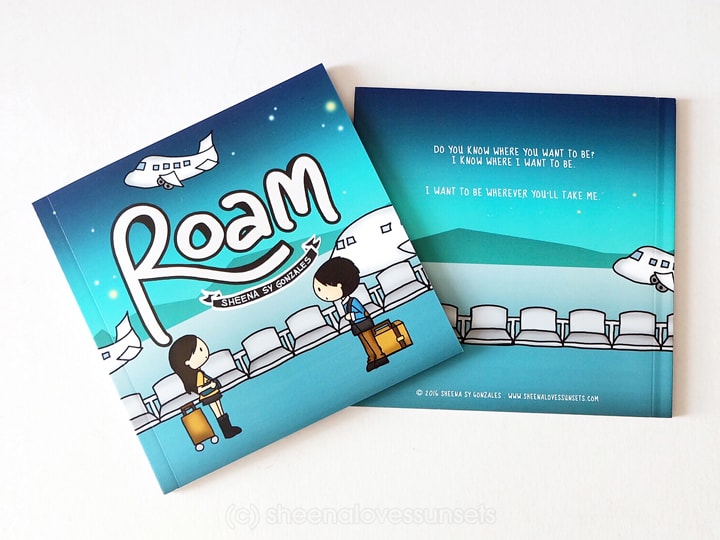 When I started illustrating at 16, I had only two life goals: to launch my own product line and to create a book. Today, a decade later, I'm ready to challenge myself with a new set of goals because by God's grace, I have now accomplished both!
Yes this book is basically ten years in the making and I'm not even kidding! Haha! Three scrapped-halfway-finished-sets and hundreds of edits later, I'm glad I can now share with you all "Roam".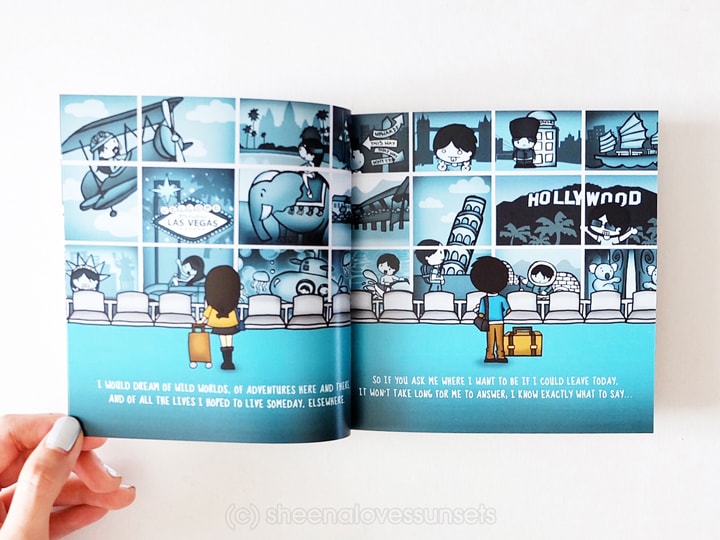 "Roam" is a simple story about two people who dream of traveling the world. They then realize, upon meeting, that these adventures are best experienced shared.
Since it's me, of course it's a combination of my favorite things: love, travel and all things cute. 😉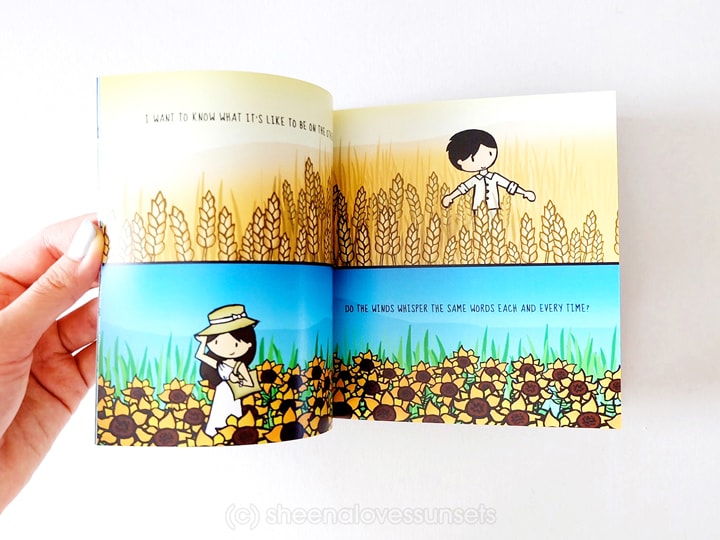 When people ask me what kind of book it is, it's so hard to give an answer. It's not a comic book, it's not a graphic novel and it's not a children's book either. I guess you can say it's a picture book or an illustrated book with a poem.
All I can say though is, to me, It's like a love letter drawn.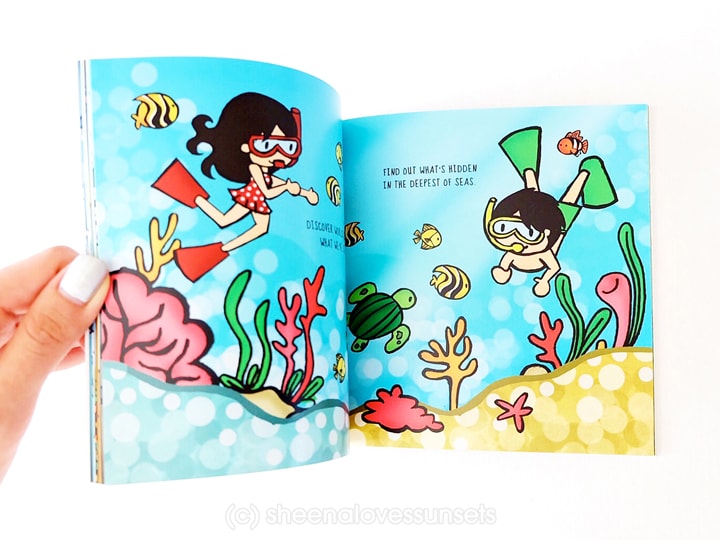 The book is 6×6, 40 pages, fully colored with all-new illustrations and printed in softcover.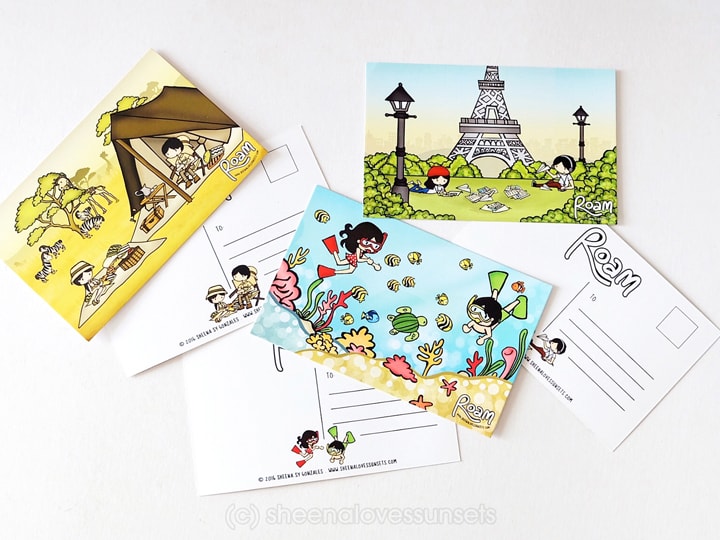 As a special treat, each copy includes a free postcard!
Currently, the postcards are not being sold yet but it will be available soon (in sets) as part of my merchandise line for "Roam" so keep posted!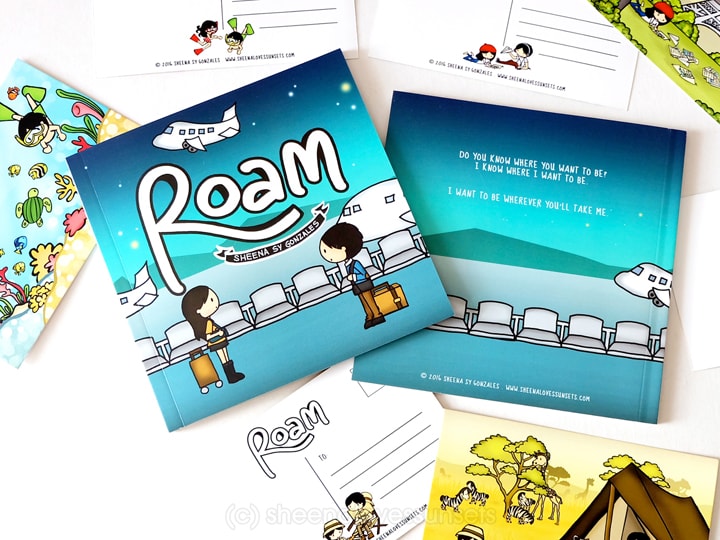 My first edition copies don't have a thank you page because I had to squeeze everything (hehe) so I want to take this opportunity to give my thanks!
Thank You, first of all, to God for sustaining me through the years, for giving me everything I have (vision, skills, will to pursue my dreams) and for sending people along the way who would inspire and encourage me. Thank You for making such a beautiful world that always inspires me in every way!
Thank you to my husband, Mor, for being my number one fan and critic (grr!) Thanks for encouraging me to finish this by bugging me non-stop (it has paid off!) and for being so supportive and patient when I ask the little details like if the font is readable enough and if it's okay that I draw you in colored jeans. Hehehe. May we have many more adventures together!
And lastly, I want to thank those of you who have been with me through the years! Some of you have been with me since I was still studying! Imagine, you've seen me graduate, get married and have a baby! Surreal! Thanks for keeping up with me and for being a part of my life journey! You've joined me in my adventures and I hope that this book will inspire you to have more adventures as well!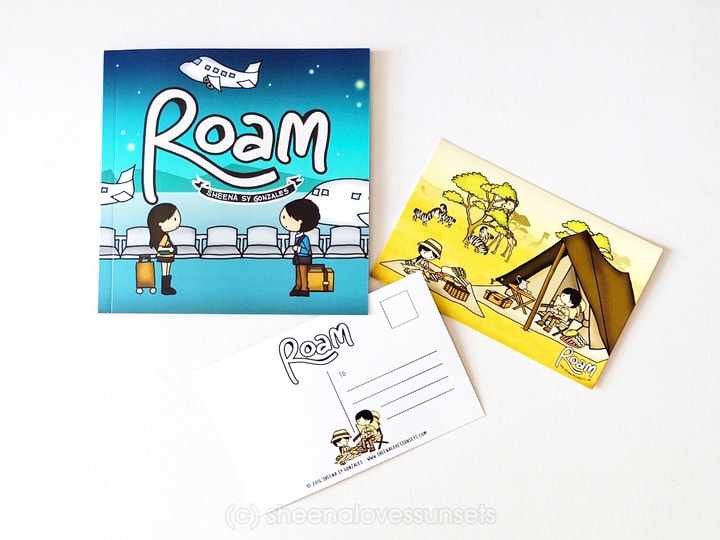 Don't forget to use our hashtag #roamawaywithme when sharing photos of the book!
"Roam" is available at P350 for those living in the Philippines and $9.99 for international customers. Shipping is not yet included.
Please email hello@sheenalovessunsets.com for orders.