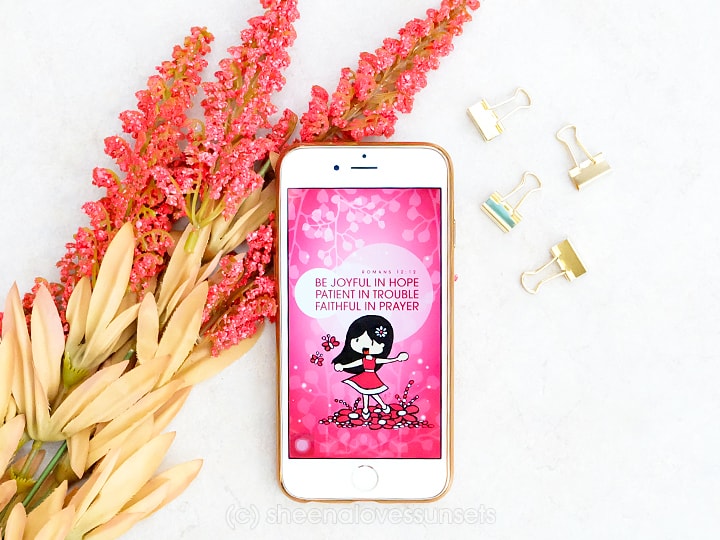 "Be joyful in hope, patient in trouble, faithful in prayer." (Romans 12:12)
DOWNLOAD NOW
iPhone 4 | iPhone 5 | iPhone 6 | iPhone 6+ | Android
This artwork was previously sold as a notebook on my online store but it's now sold out. However, I still want to share it with you guys because the verse is such a good reminder.
Tag me @sheenalovessunsets on Instagram if you post a photo with it.
For more free wallpapers, click here.
For other free downloadables, click here.