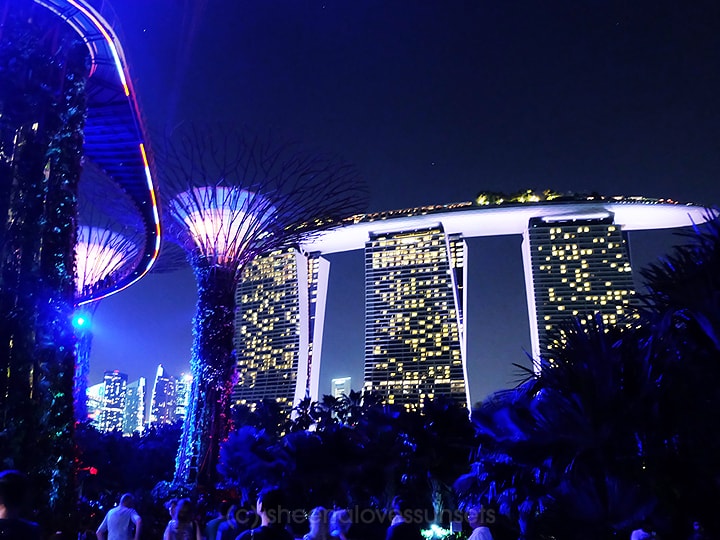 This Singapore trip is the first trip that Mor and I took together since Luke was born.
Actually, Mor and I haven't traveled together for two years, since I got pregnant! I had a miscarriage before, and so when I got pregnant with Luke, we didn't travel (just to be safe) even though my pregnancy with Luke was safe, by God's grace. When Luke was born, we didn't want to bring him with us on our trips yet so our set-up was that one of us had to stay with him when the other had to travel abroad.
This 3-day trip was our first couples getaway again and all I can say is, I really missed this!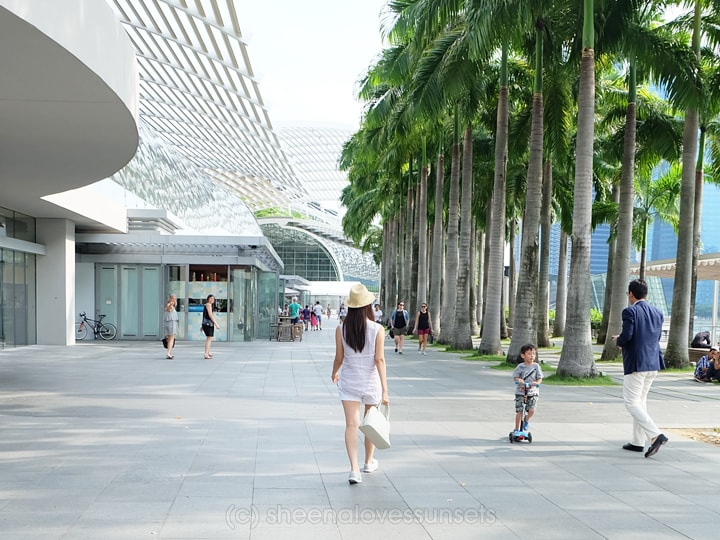 We arrived on a Sunday and attended a church service that was held at Marina Bay Sands. I forgot to take a photo of that (bad blogger) so here's a photo of me at Marina Bay instead.
We also decided to drop by the Singapore Art Book Fair which was happening at the Art Science Museum. There were loads of people but I didn't really find anything that I wanted to bring home with me.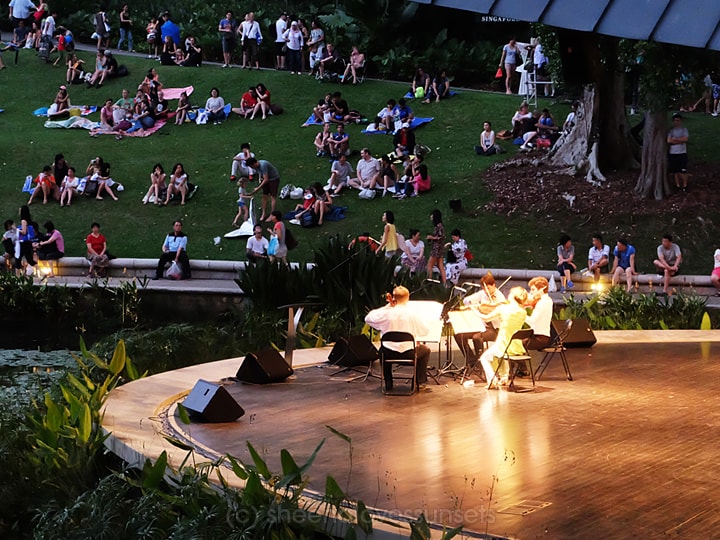 On the same day, there was a French Festival at the Singapore Botanic Gardens and I really wanted to have a chill-moment so we had a picnic with good friends!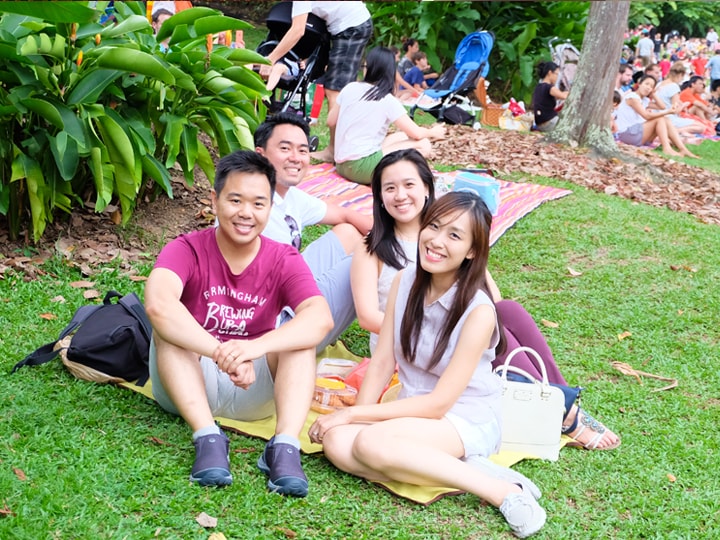 To complete our French experience, we decided to buy croissant, wine and cheese before going to the gardens. Feeling French… not really! Haha.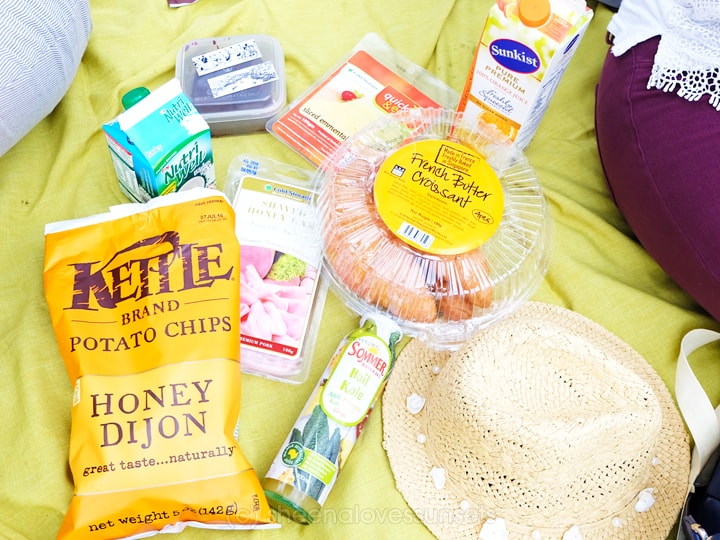 I wish we had nice places like this here in Manila where we can just have a quiet picnic and enjoy good music with good company! One of my friends recently posted a photo of her enjoying a picnic with the caption "Channeling our inner @sheenalovessunsets" Haha!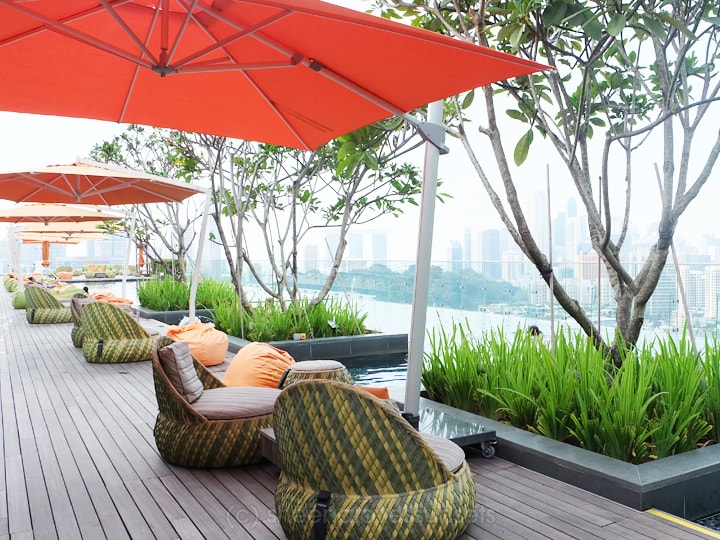 On our second day, we decided to spend the morning just enjoying our gorgeous hotel. Ugh, wish I can go back to this!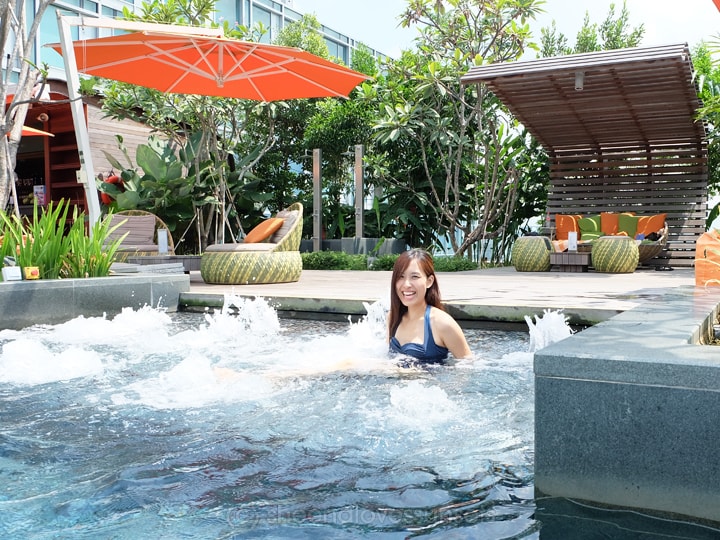 We stayed at Hotel Jen Orchardgateway and we decided to maximize our time there by lounging at the pool. Their pool area is one of the best I've ever seen. As I've raved before, I highly recommend this hotel, especially if you have a few hours to enjoy the facilities!
For the rest of the afternoon, we just went around to shop and explore.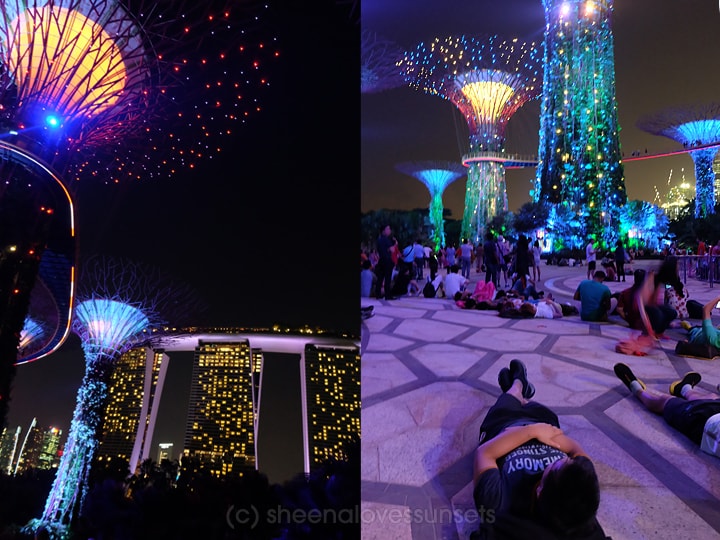 Then at night, we visited Gardens by the Bay since I've never been there before! There's a free lights and music show which I loved! The lights synchronized with broadway songs. So cute!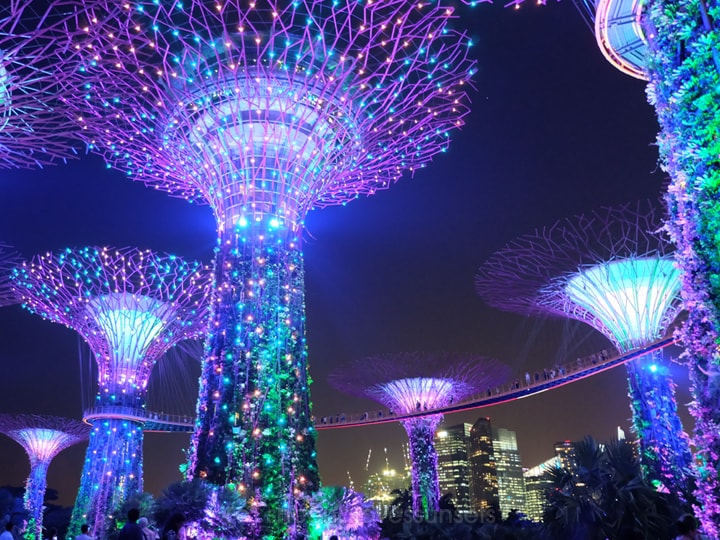 If we had more time to spend, I would have wanted to explore Gardens by the Bay more, especially in the morning. But that's okay. It's pretty easy to go back to Singapore and it's very kid-friendly so I'm excited to go back next time and hopefully we can bring Luke with us then!
(NOTE: THIS POST IS ABOUT OUR EXPERIENCE LAST APRIL 2016.)