L.A. The city of dreams. It is the entertainment capital of the world and home to anything and everything that has to do with Hollywood. So it was only fitting that we stayed at a hotel that embodied the glitz and glam vibe of this city, The Sofitel Los Angeles at Beverly Hills.
(Besides, I was traveling with my dad this time, staying at any hotel less than a 5-star would be a crime anyway. So that's my excuse!)
Hotel Lobby & Theme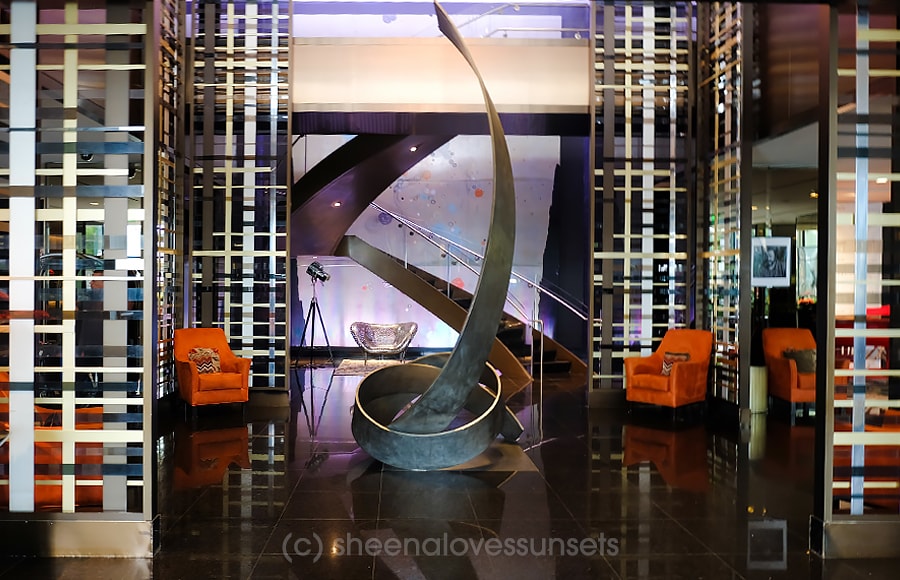 We arrived in LA, still a little dazed from the early morning flight, and went straight to our home for the next 3 days. We were greeted at the beautifully decorated lobby by the staff.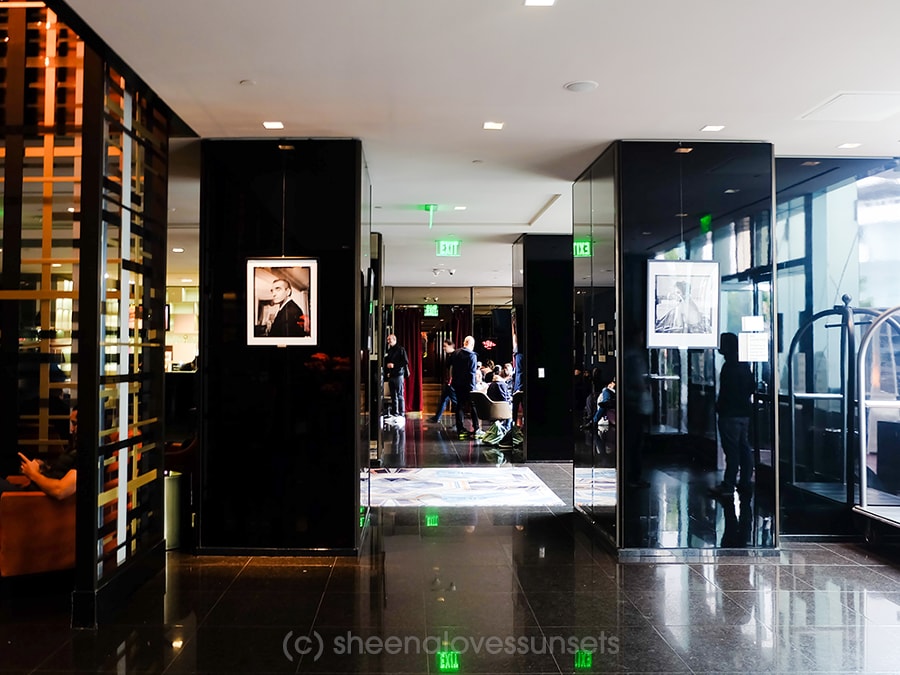 The lobby had dark tiles and black mirrored walls where different portraits of Hollywood personalities were hung. I love how the place doesn't scream "HOLLYWOOD" but still had nods to it here and there.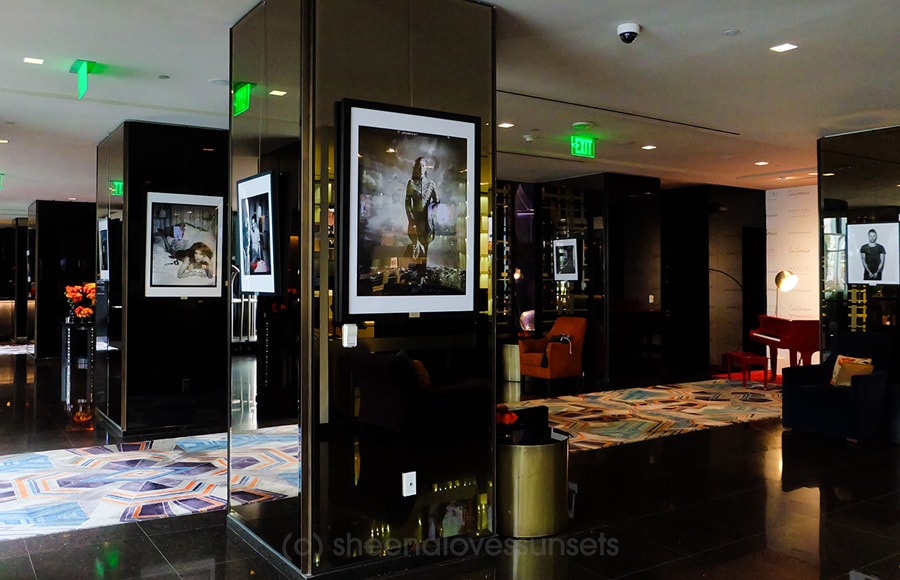 After all, you can't really forget about all that so long as you're in L.A., right?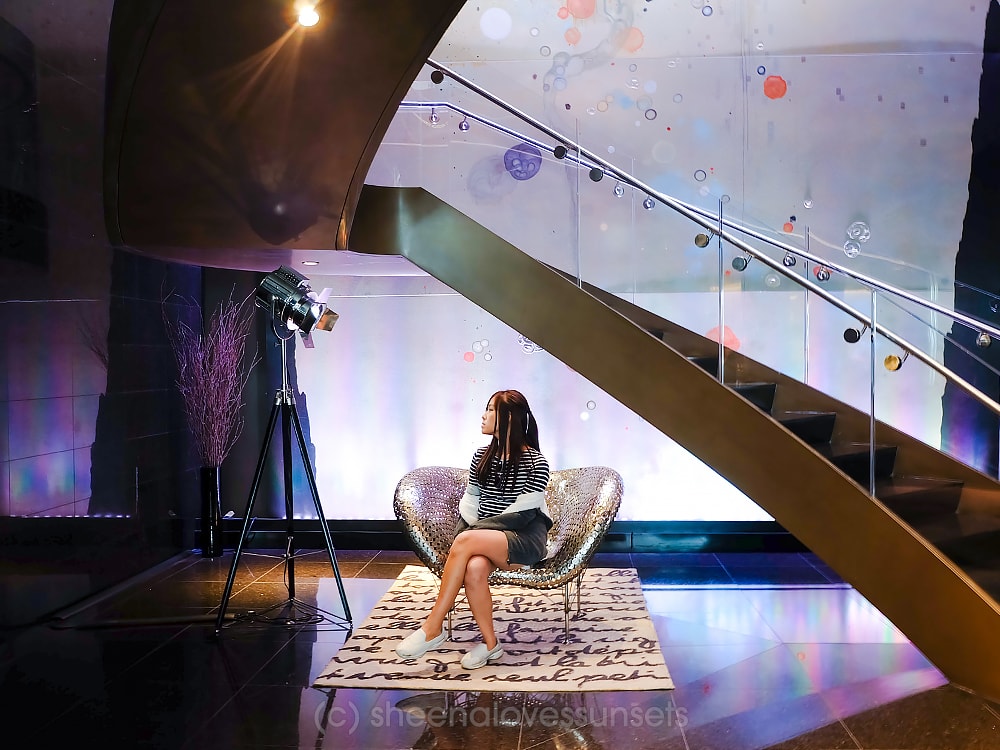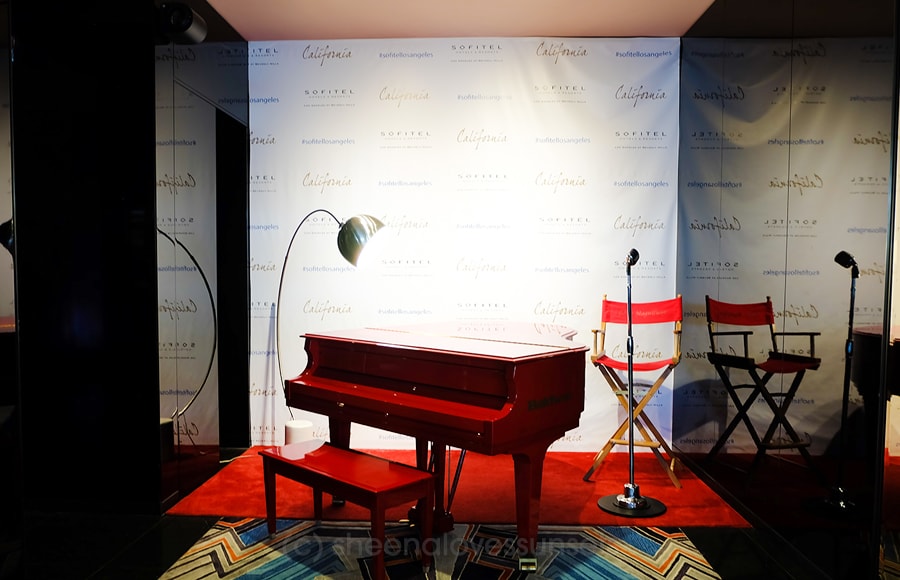 And for those of you who have childhood dreams of becoming a famous performer, you can take the stage… for a photo op.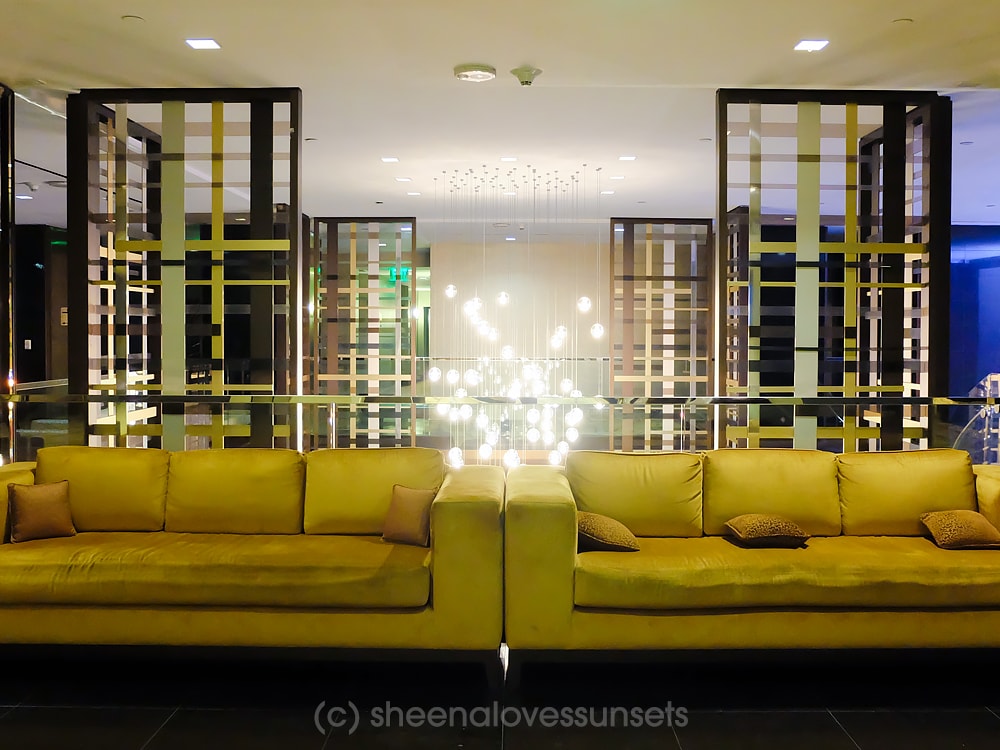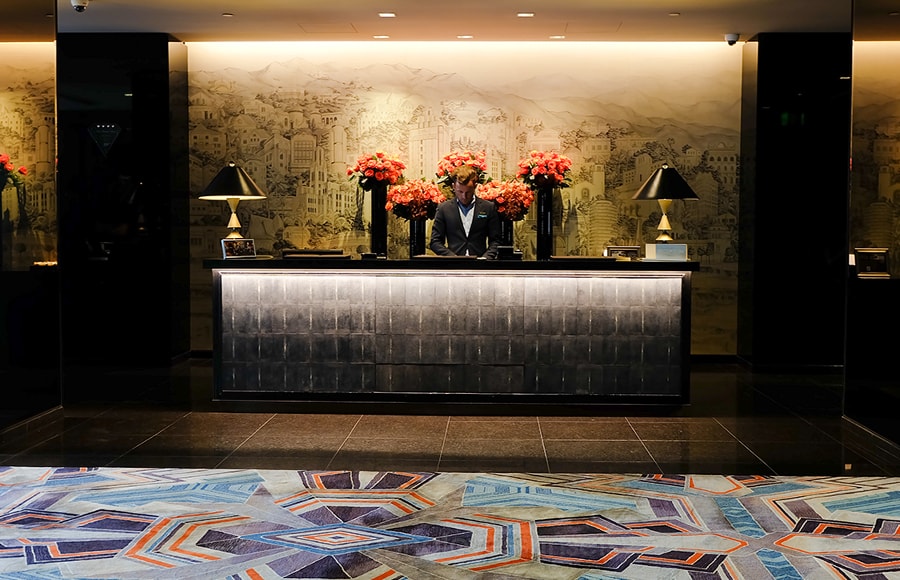 Let's see if we can get an early check-in.
Room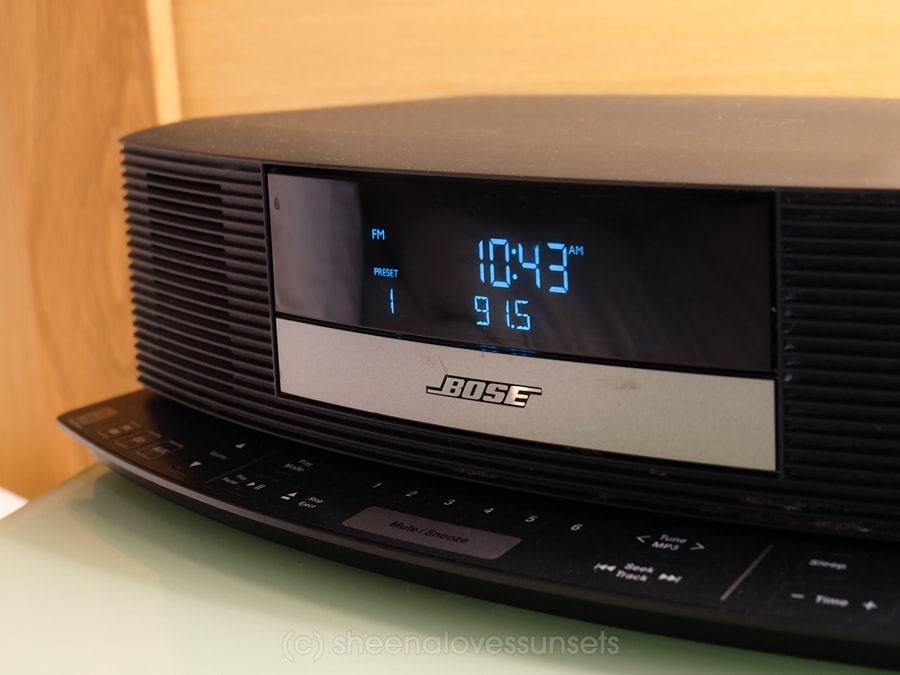 Yes, got an early check-in! As we stepped into our room, we were greeted with soft, jazz music playing in the background. A great welcome to La La Land, that's for sure.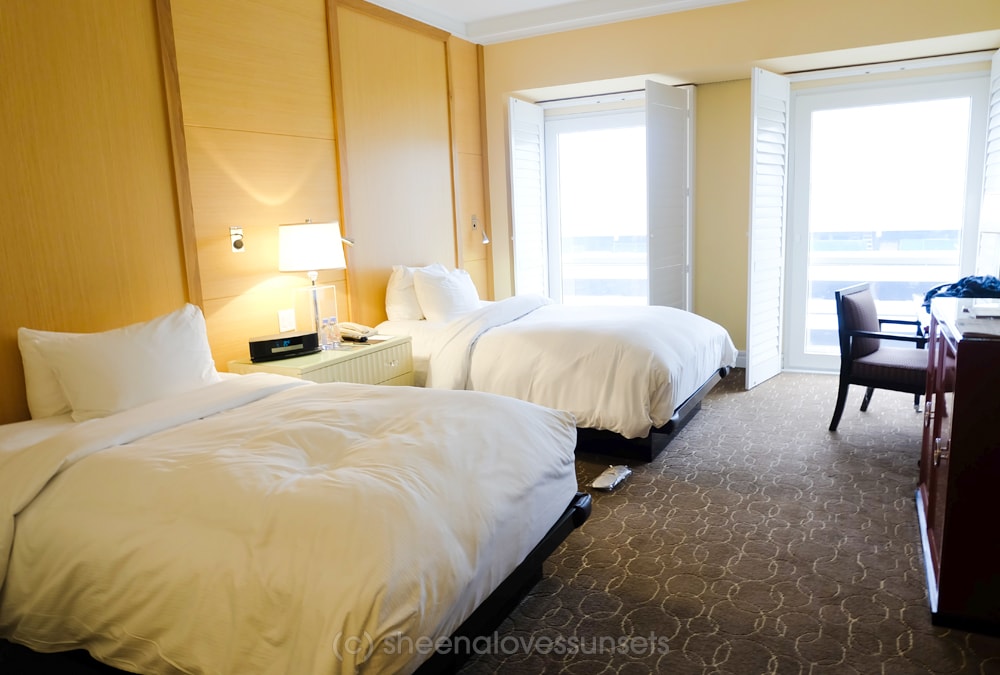 Our room. Natural daylight coming in from the windows, which was great. However, there was construction going on at the building in front of our windows so there was technically no view to speak of. But, who needs a view when you got a nice, comfy bed, am I right?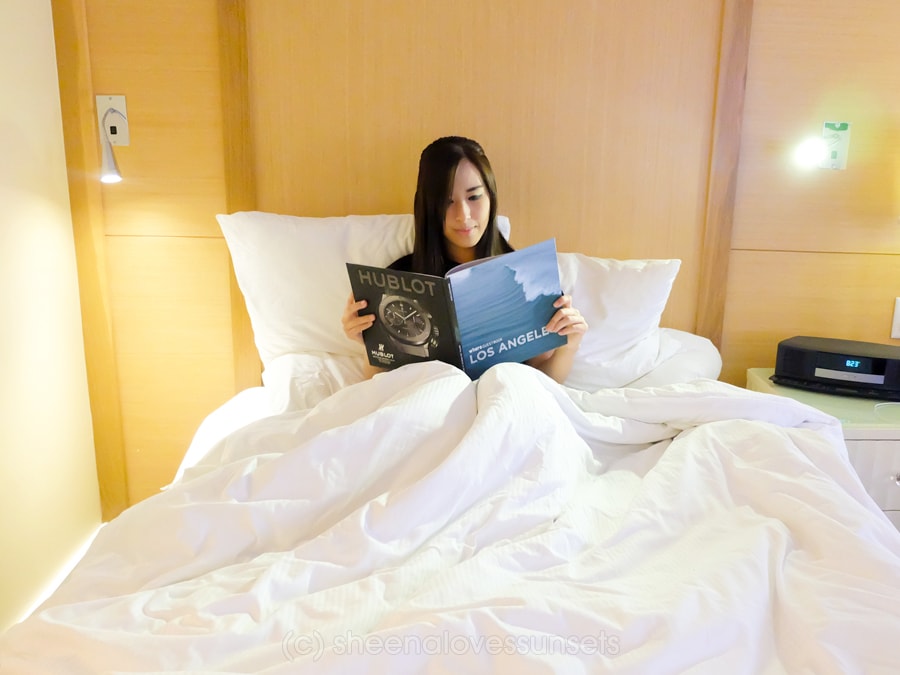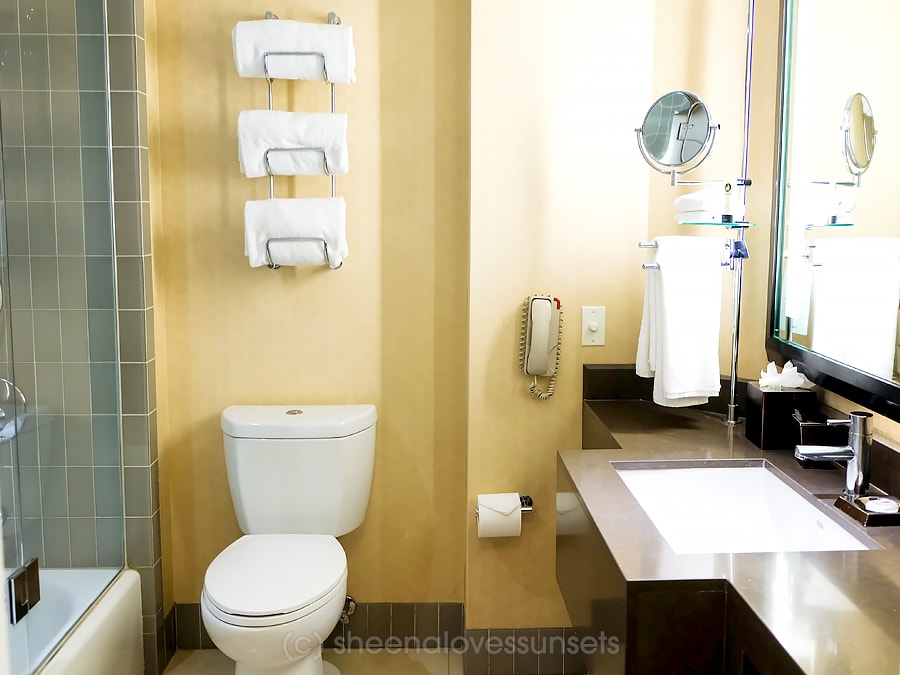 Bathroom was simple but modern. Just everything you need…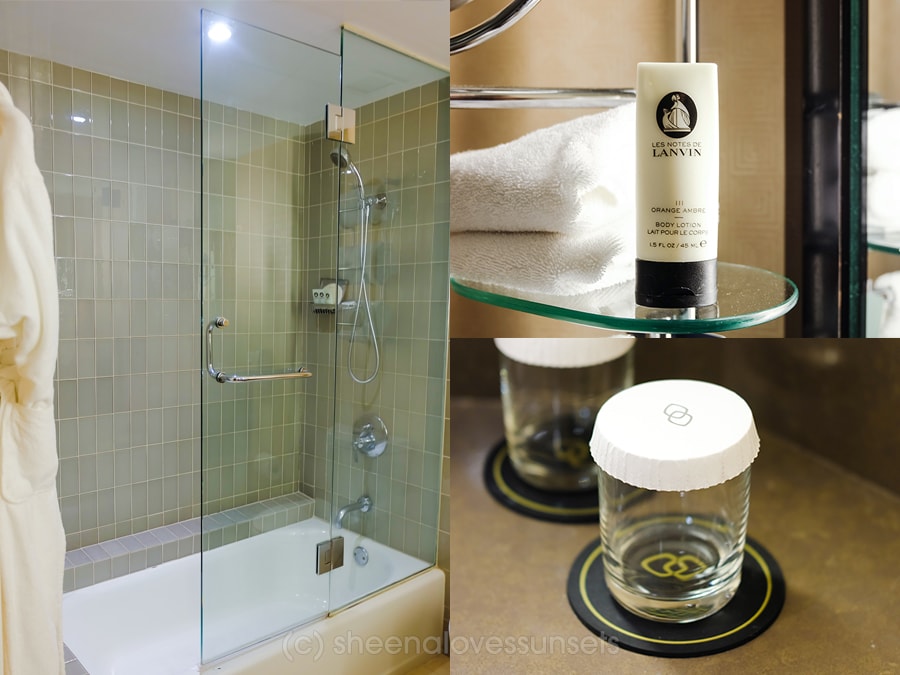 … including Lanvin toiletries. Like I said, just everything you need.
Location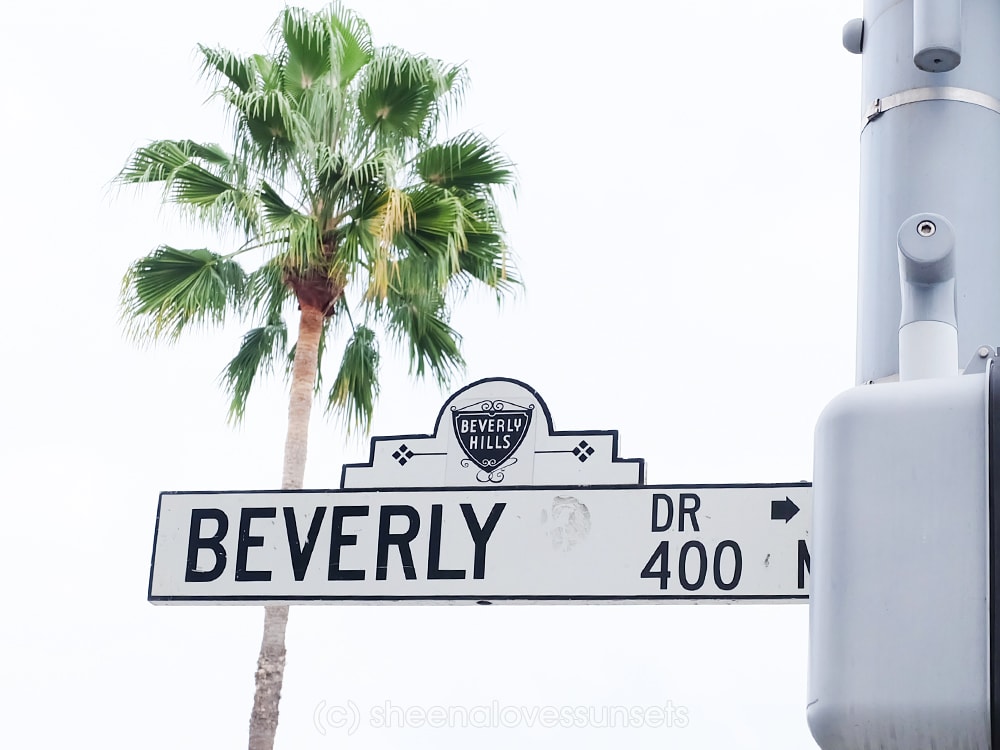 One of the best things about Sofitel Los Angeles at Beverly Hills is its proximity to well, everywhere. It is just a quick drive to any of the places you might want to visit such as Rodeo Drive, Hollywood Boulevard, The Grove and even museums like LACMA.
It's also within walking distance to The Beverly Center and close to other shops of interest for tourists such as Ross, Marshalls or Target (I know I enjoyed my time at Target during Halloween night! Hahaha. #whoislame)
Breakfast at Esterel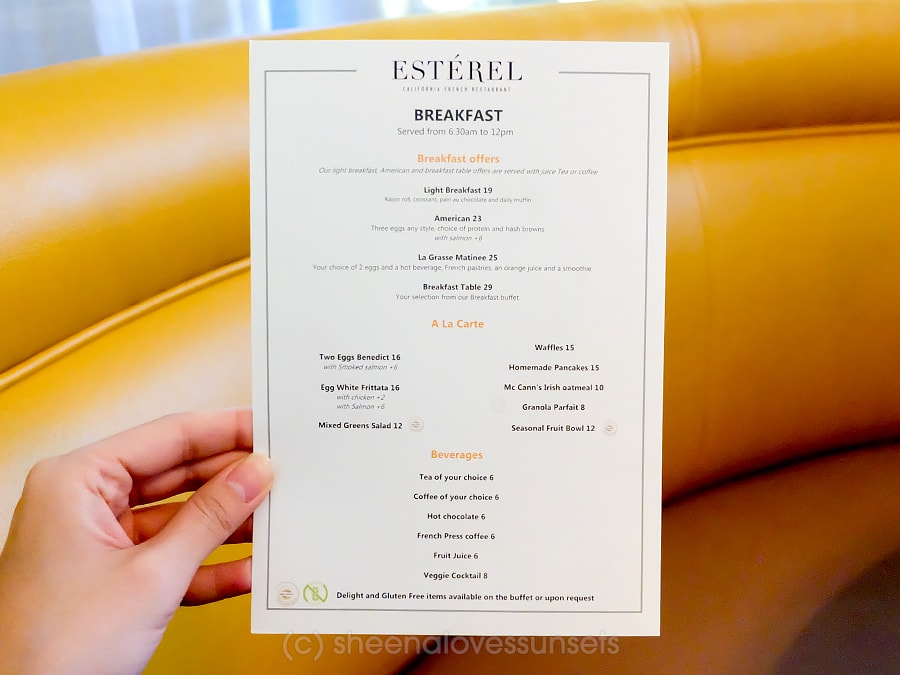 Breakfast was not included in our booking but my dad insisted on eating here on our first morning. So we tried the Breakfast Table (a.k.a. The Breakfast Buffet.)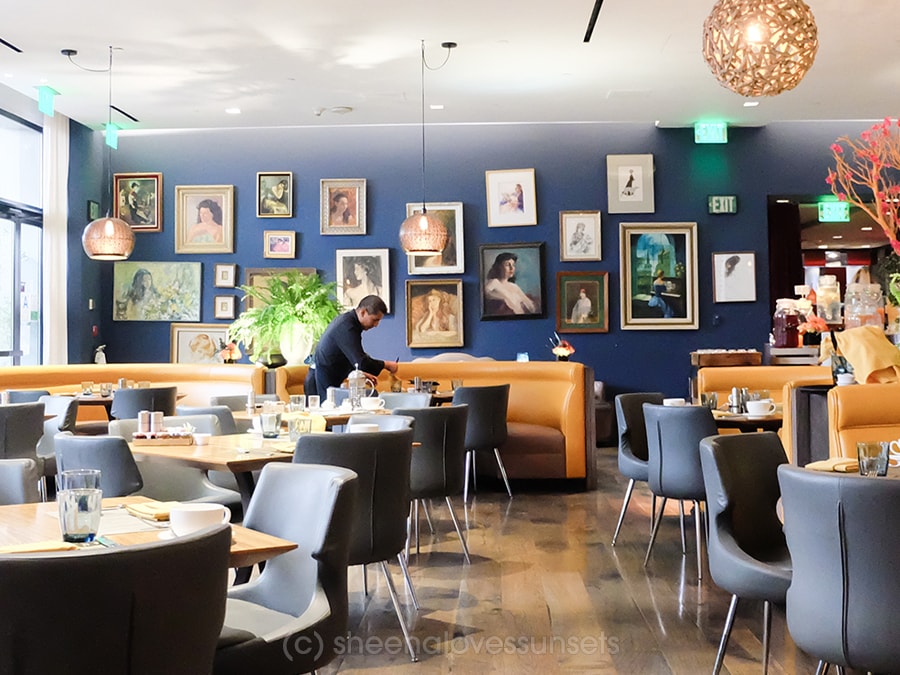 Allow me to take a moment to appreciate how beautifully decorated this restaurant is.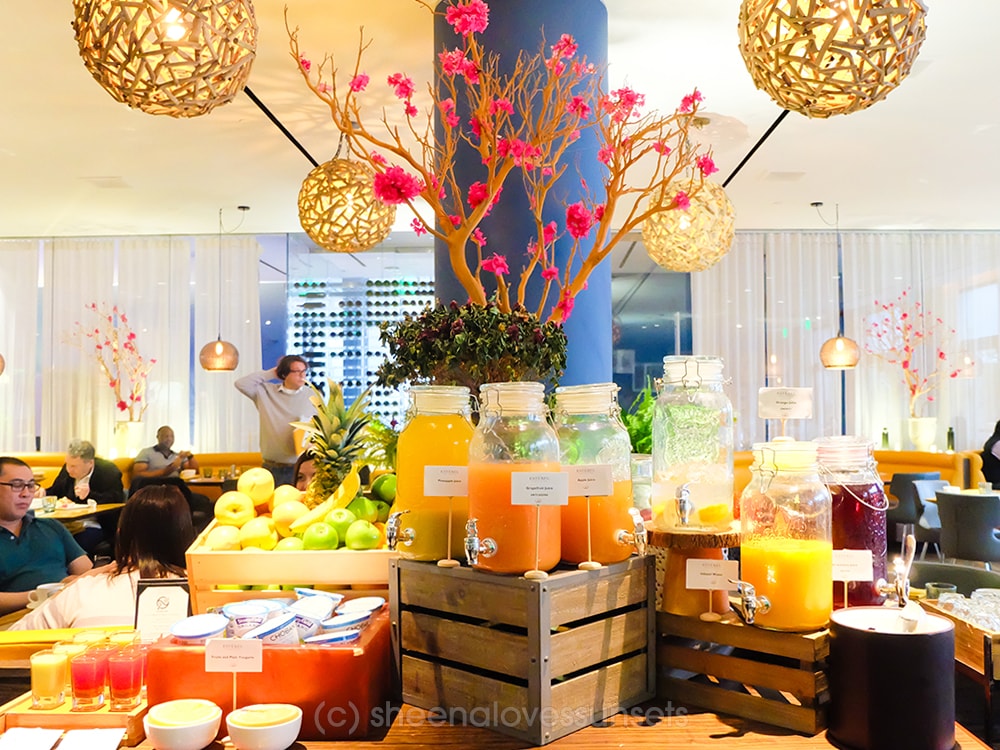 The fruits and juice bar.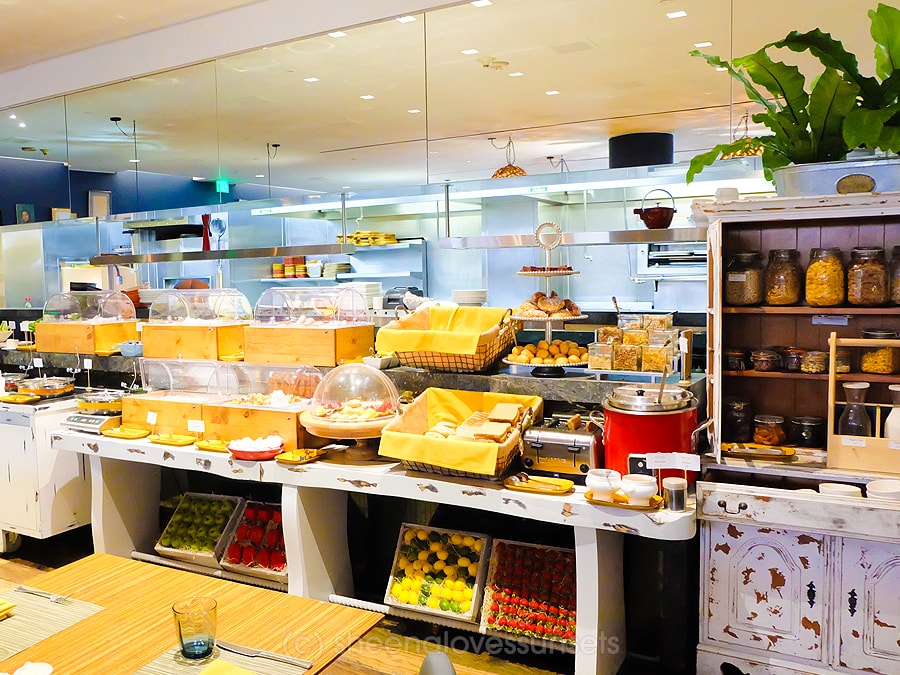 The breakfast spread. Selection was decent though nothing out of the ordinary.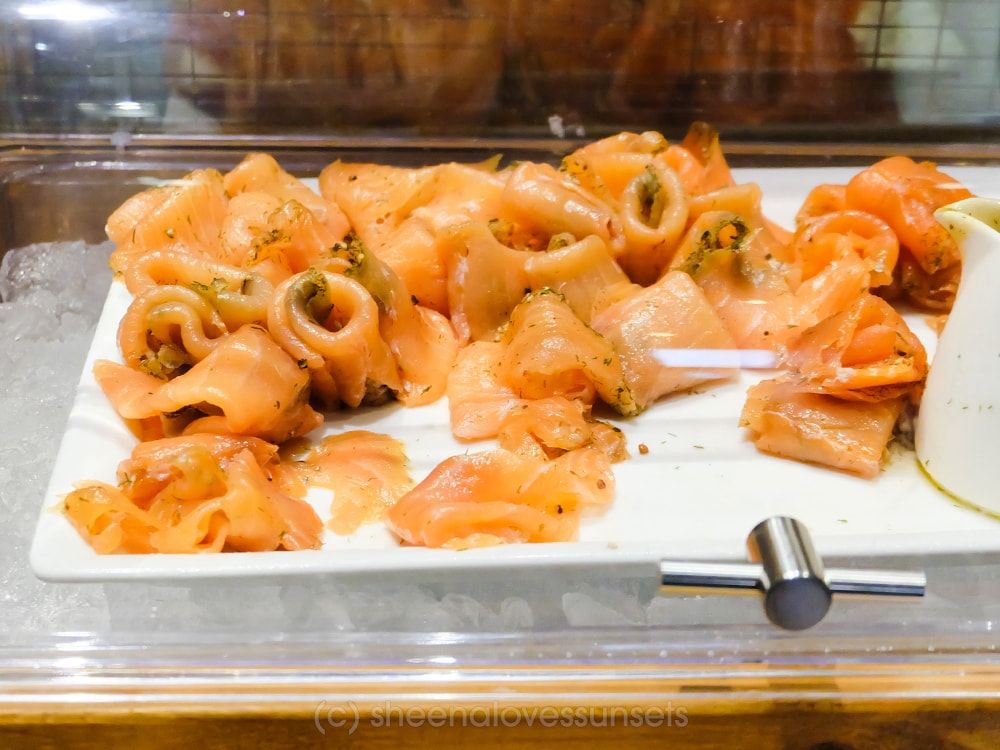 My favorite item on the spread.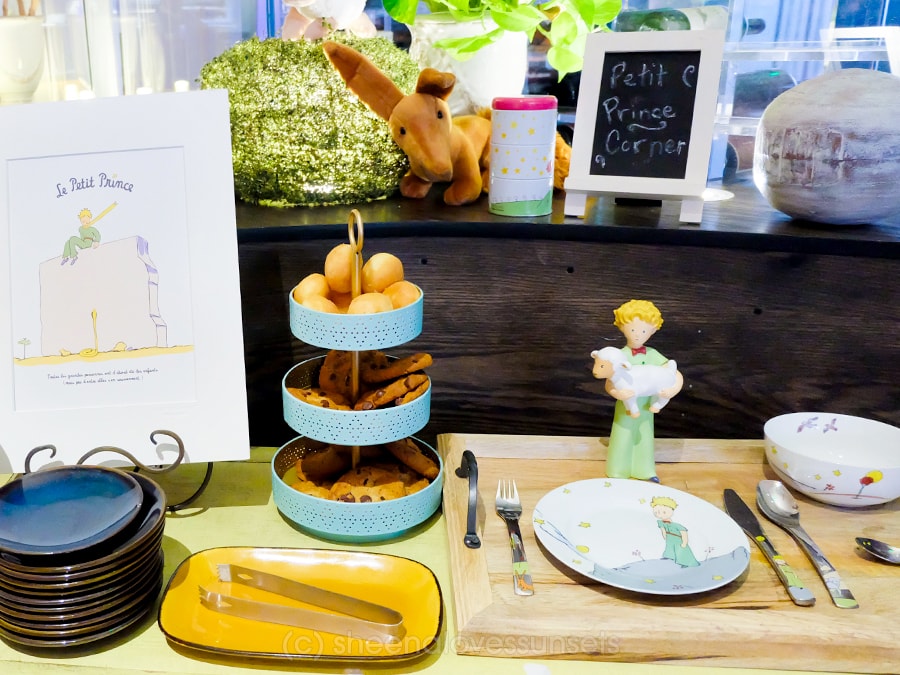 And what an adorable kiddie area that's Little Prince themed! Luke would've loved this if only he were here traveling with us.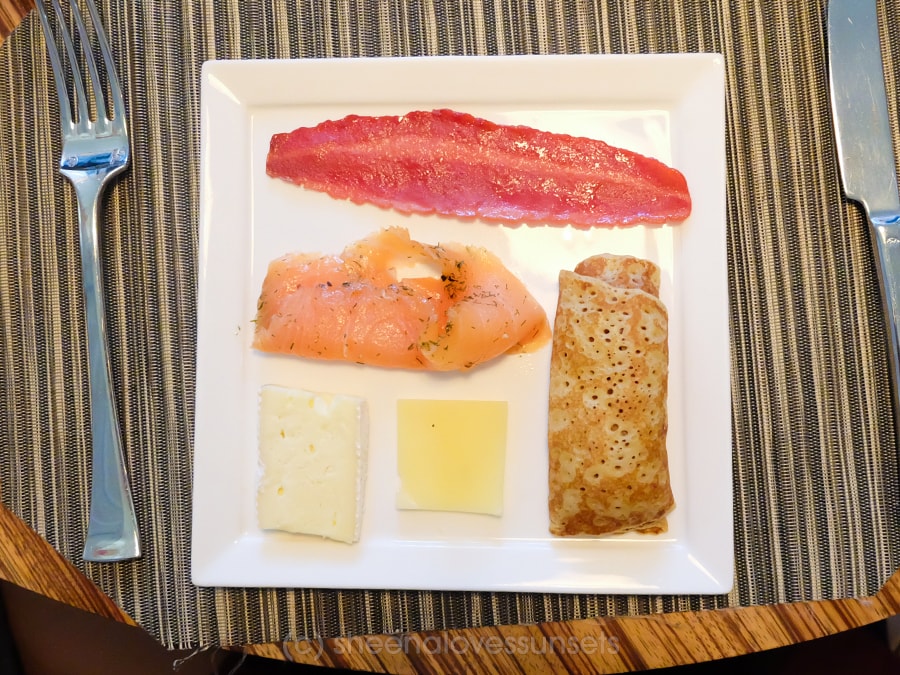 What I got for my first round: Bacon, salmon, cheese and crepe.
Al Fresco Dining Area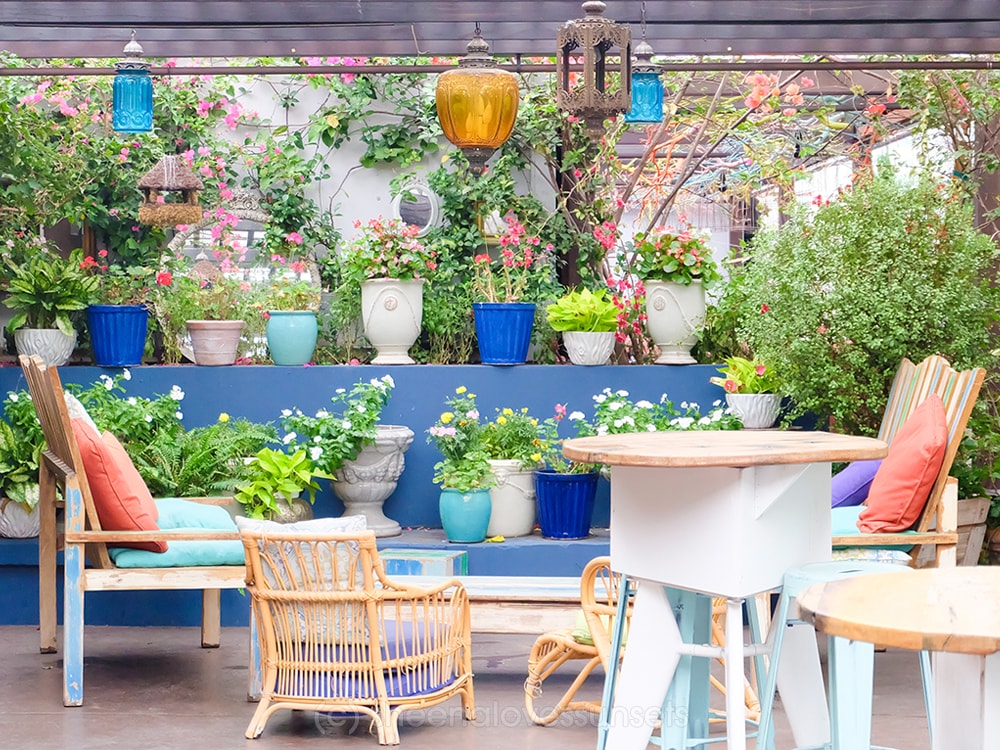 My dad's not really an al fresco kind of guy, but I am! So after breakfast, my brother and I decided to explore the area outside the restaurant.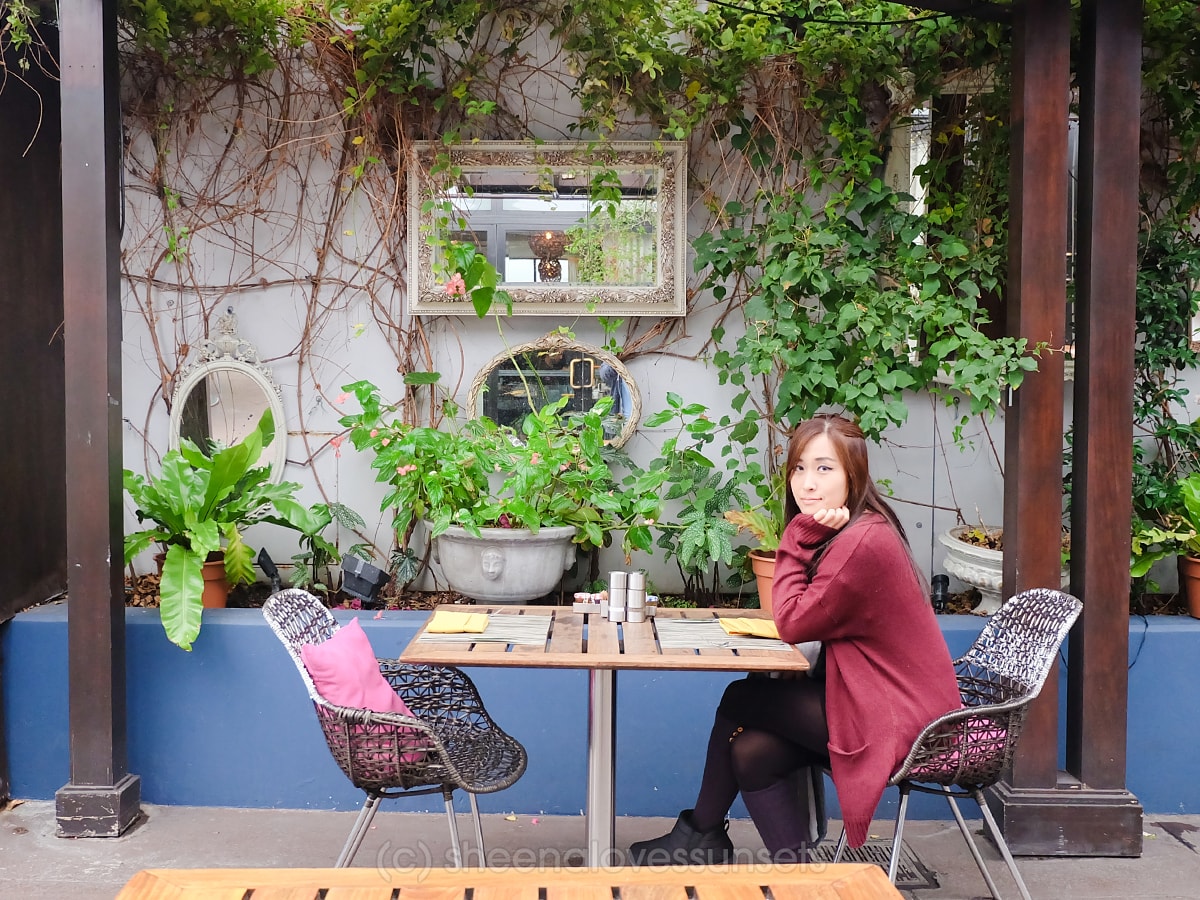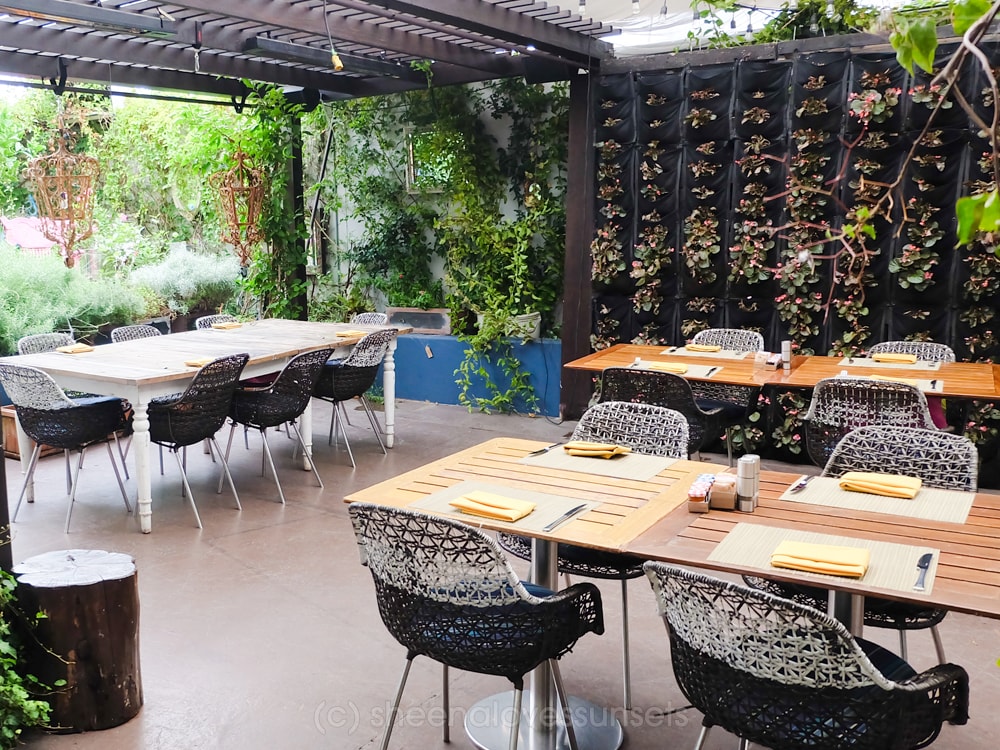 The wind was a little chilly and that could be the reason why nobody was out here this morning.
Overall: Final Thoughts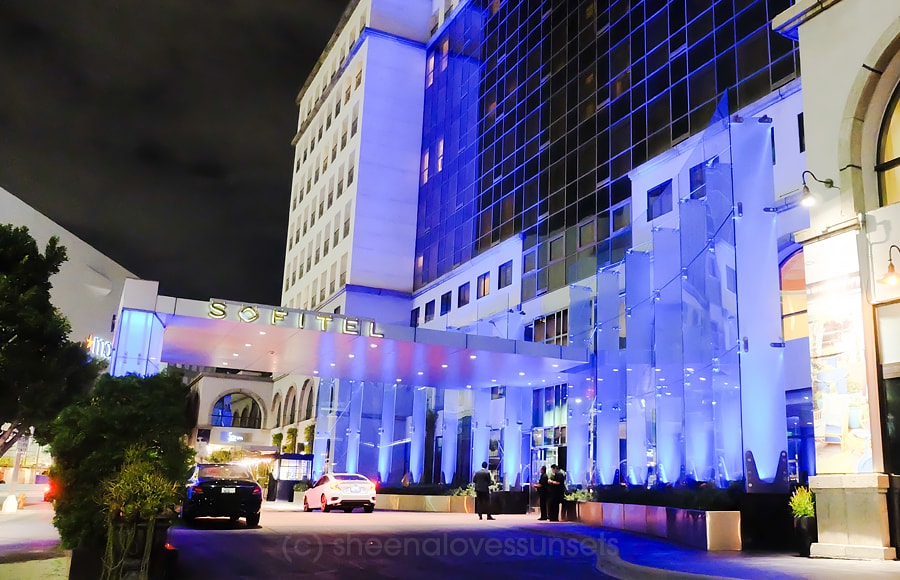 LOCATION: Amazing location! It's very convenient.
ROOMS: Spacious, modern and clean; just right!
I loved the vibe of this hotel. It didn't feel too intimidating.
Staff were friendly! Met lots of Filipino staff at the lobby and they were all kind and helpful (even giving suggestions on spots where we can take nice photos in! Hehe.) They also recommended good places to eat at that's just within walking distance.
Overall, great place to stay at when visiting Los Angeles. I would love to stay here again given the chance next time. After all, you can't really go wrong with Sofitel!
(NOTE: THIS POST IS ABOUT OUR EXPERIENCE LAST NOVEMBER 2017.)