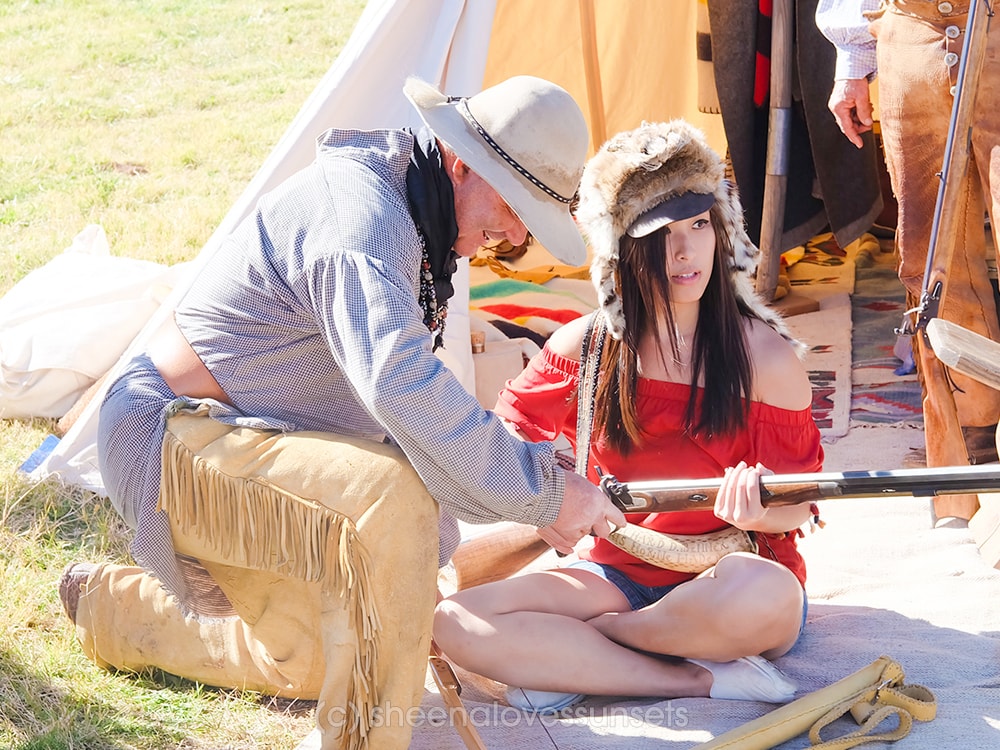 Fancy traveling back to see what life was like during the 1800's in America? Well, I'm sure there was more to life back then that this but what a fun way to get a glimpse of things!
We took a quick day tour to Spring Mountain Ranch while we were staying in Vegas. At the time of our visit, they had two activities going on at that time: The Civil War Experience and The Mountain Man Rendezvous. Here's how that went!
Spring Mountain Ranch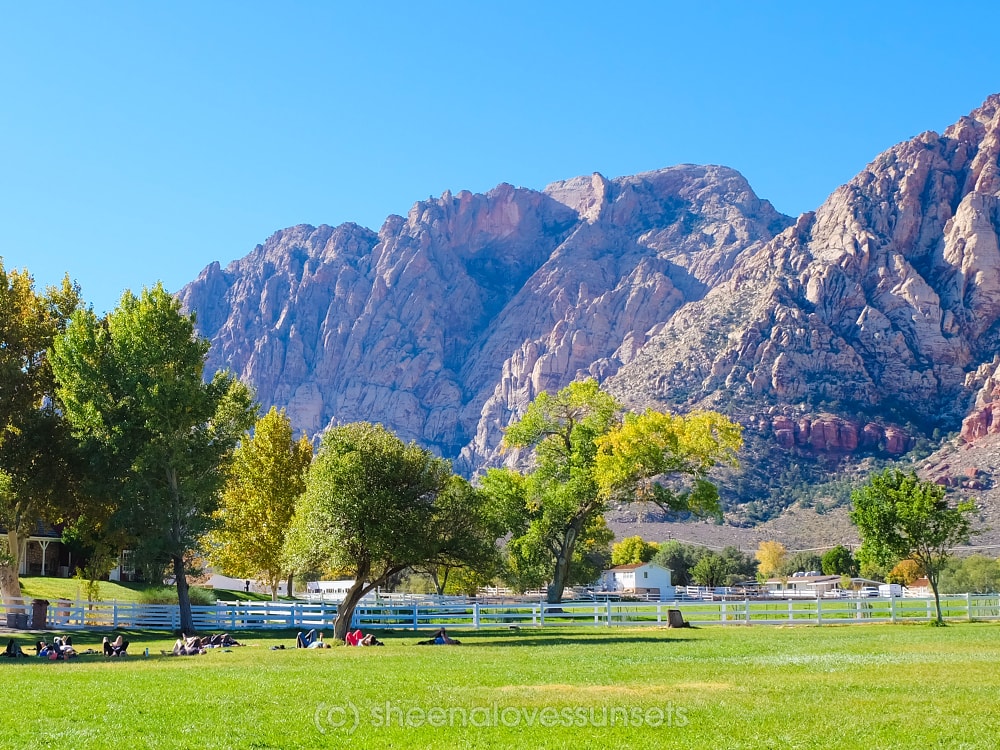 What is this place?
Spring Mountain Ranch State Park is a public recreation area near Red Rock Canyon in Nevada. It's just around 30 minutes from the Las Vegas Strip, which makes it a great place to drive to when you can't think of anything to do at Las Vegas during the day.
There are different activities and events being held simultaneously around the park. You can have a picnic, join a yoga class or participate in special living history programs where they feature re-enactments of historical periods, like what we did (more on that below!)
Entrance Fee & Getting Around
It's a huge park with lots of different areas and you'll definitely need a car to go around the different spots. There's an entrance fee of $9 per vehicle when you enter the park but you don't have to pay any additional fees when you park inside. You can go around the different areas and there are designated parking spots all around.
Civil War Experience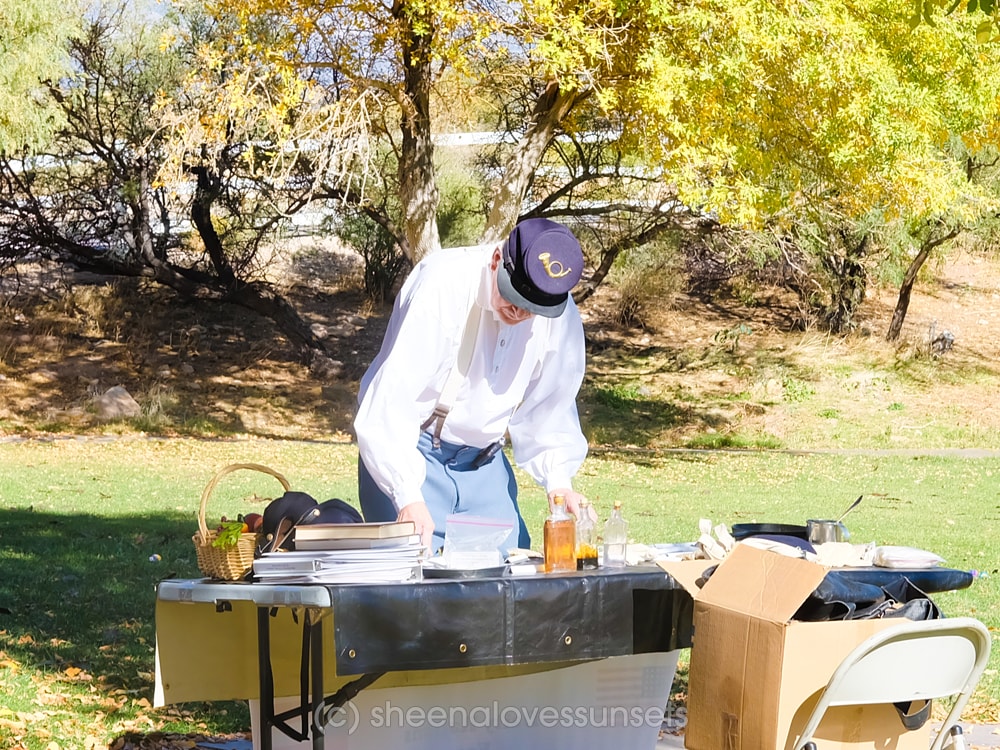 As mentioned, they hold a lot of different re-enactments and demonstrations of historical events here at Spring Mountain Ranch. First stop today was learning more about the Civil War.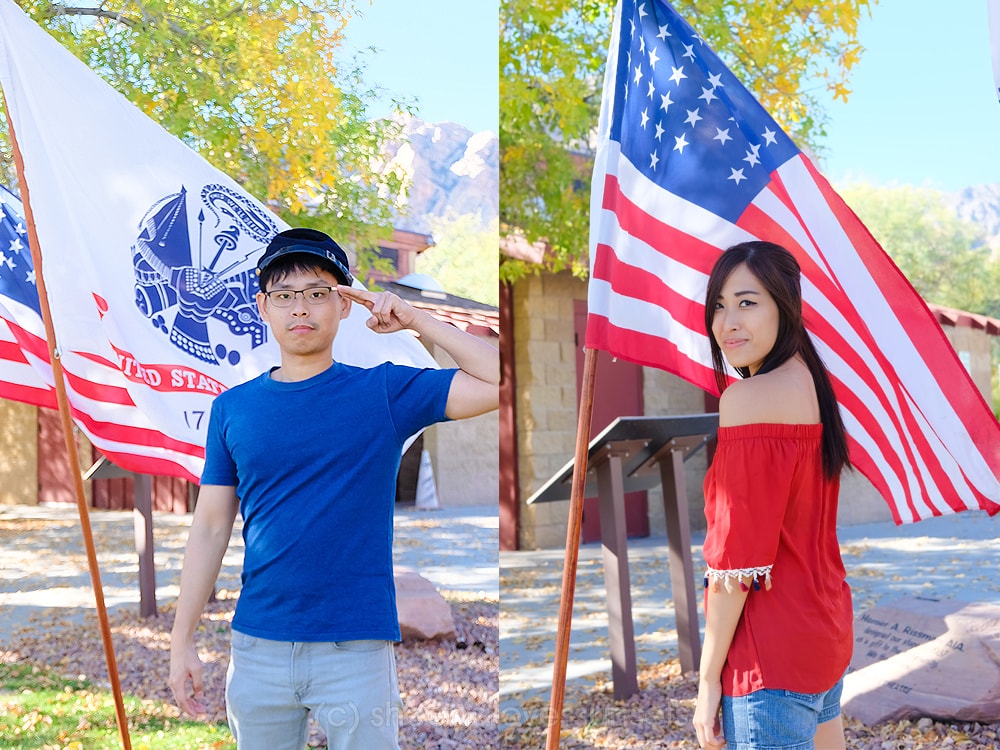 The Civil War was fought in the United States from 1861 to 1865 as a result of a long controversy over slavery. I may be a history lover but I'm not well-versed with American History. So this was a great opportunity to learn more. And what better way to learn than by immersing yourself in it, right?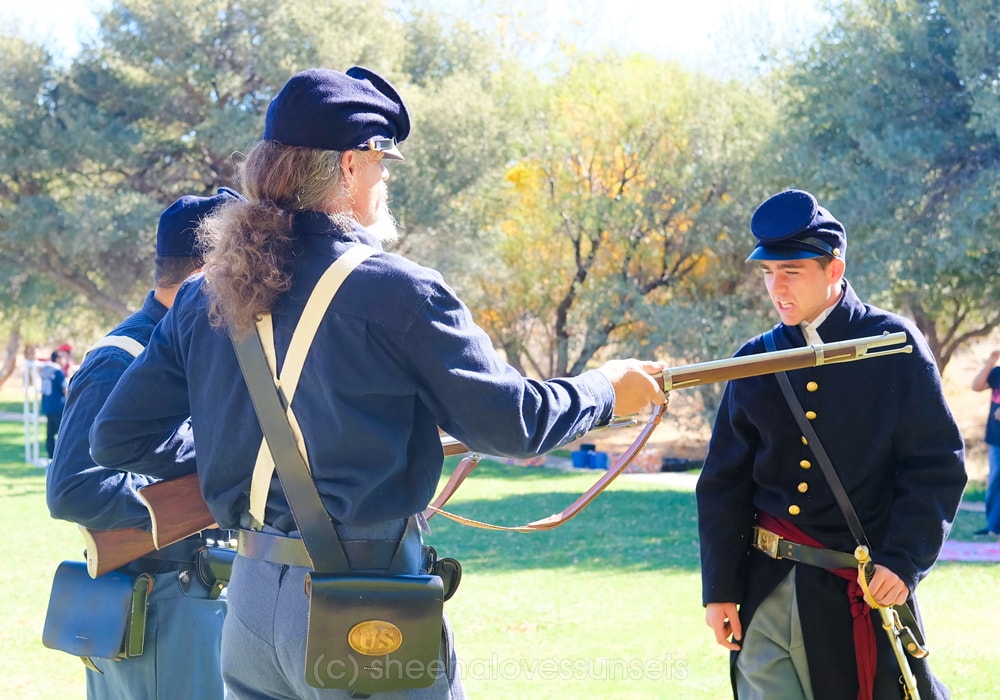 We weren't able to watch the actual reenactment of the battles and all (going back for that next time!) but we were able to partake in the Civil War Experience. There were men dressed in uniform doing drills and teaching anyone interested to participate.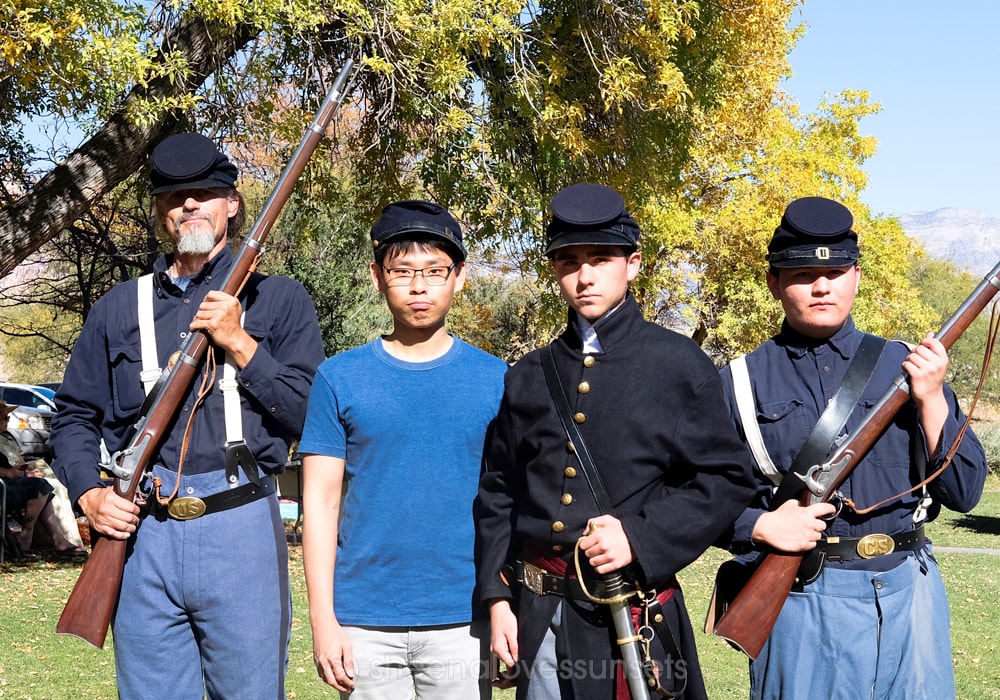 Here, you can try out some of the Civil War uniforms (we tried on the hats,) and participate in mock drills.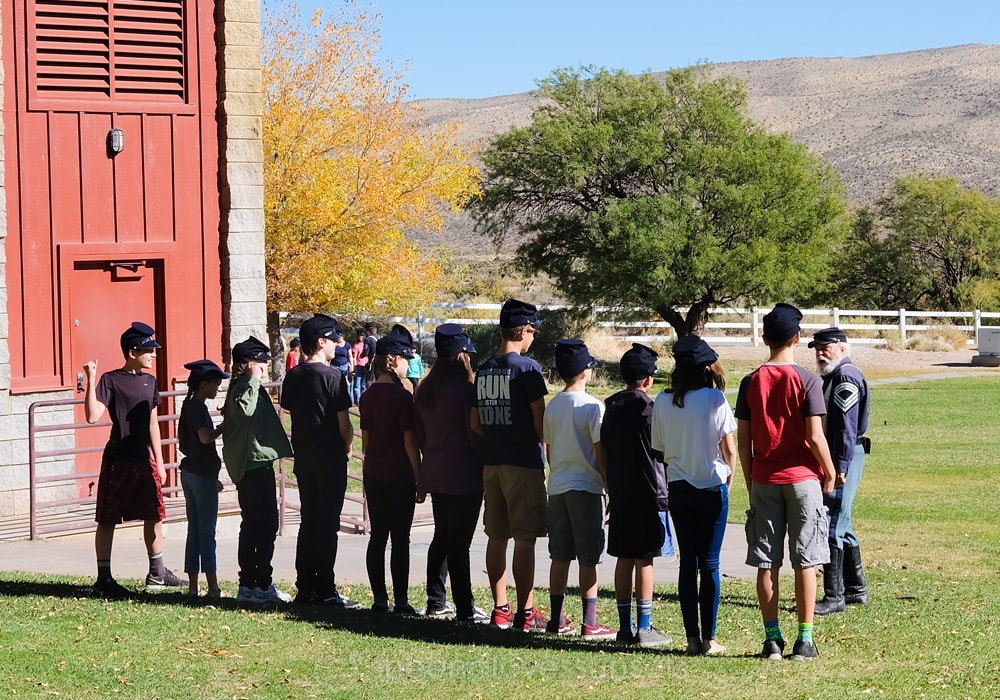 The mock drills might be better suited for kids. We tried it for a while but then got a little bored. Haha. But it's a good immersive experience for kids learning about history. I'd bring my son here next time, given the chance!
Mountain Man Rendezvous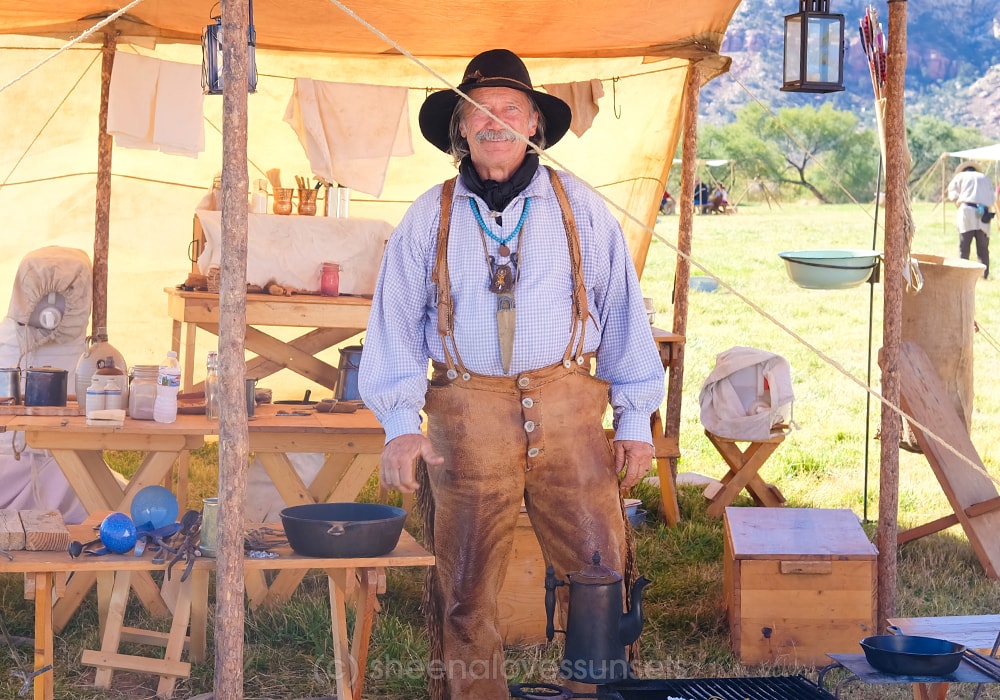 On another area of Spring Mountains Ranch Park, there were costumed re-enactors who bring the fur-trade of the 1830's to life.
"Mountain Man Rendezvous was an annual gathering (1825–1840) at various locations held by a fur trading company at which trappers and mountain men sold their furs and hides and replenished their supplies" (source). Mountain Men were explorers who lived in the wilderness and earned their living via the fur-trade.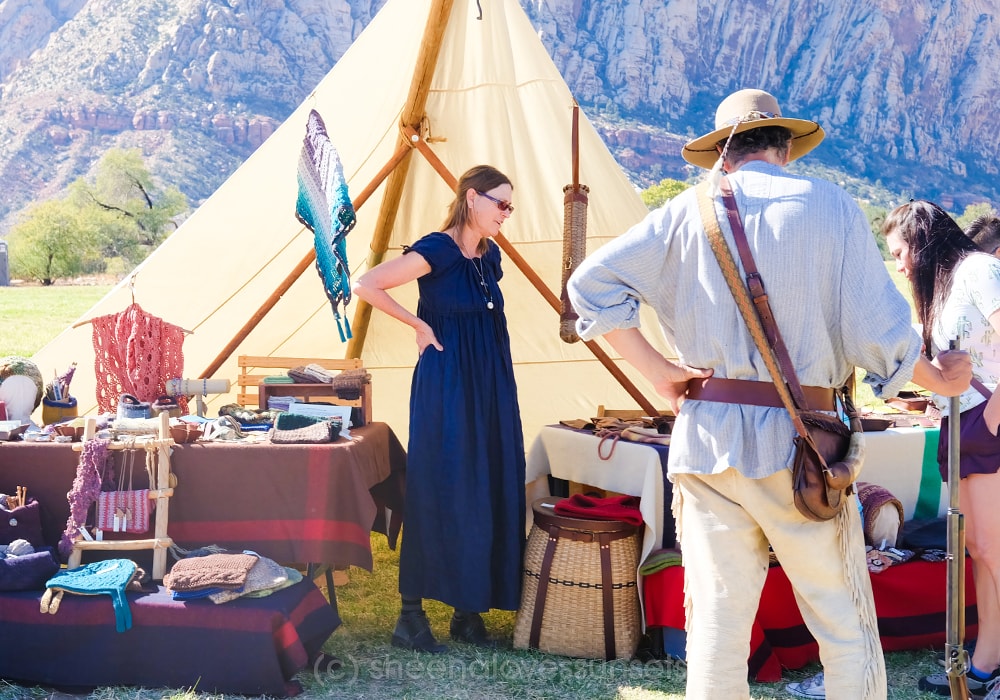 Here at the gathering, there were different teepees and tent set-ups all around the field. You could participate in activities such as throwing a tomahawk, haggling with a fur trader or testing your skills with a bow and arrow.
I was okay with just going around and taking photos! Everything was just so nice to photograph!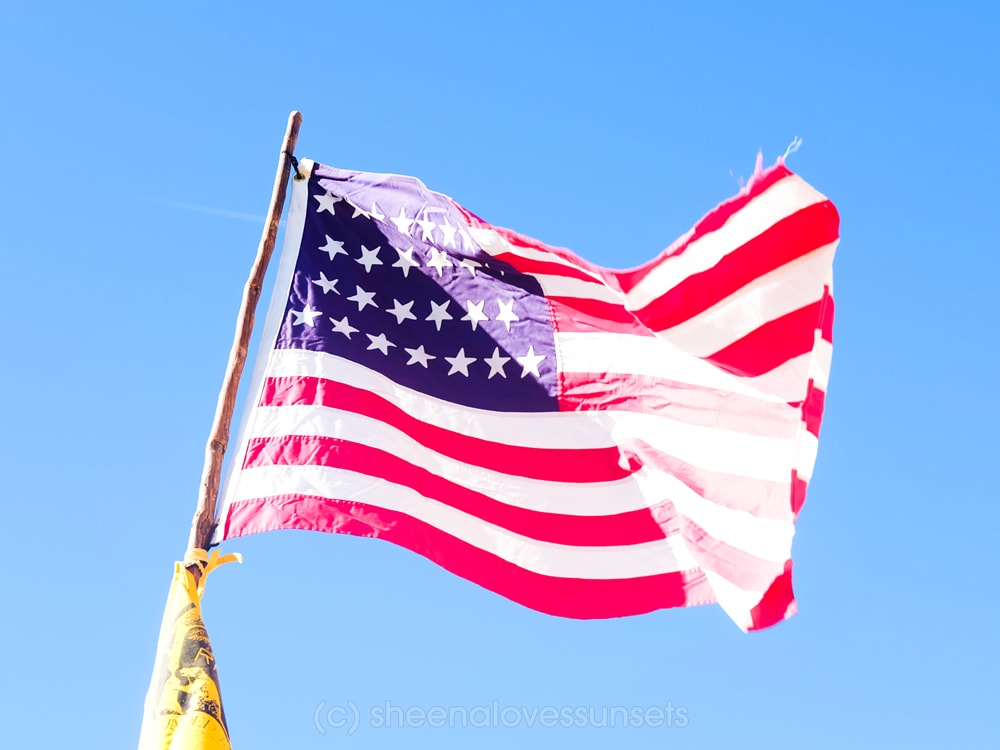 They also had this 26-star flag, which became the official American Flag on July 4th, 1837. It really makes you feel as though you're traveling back in time, doesn't it?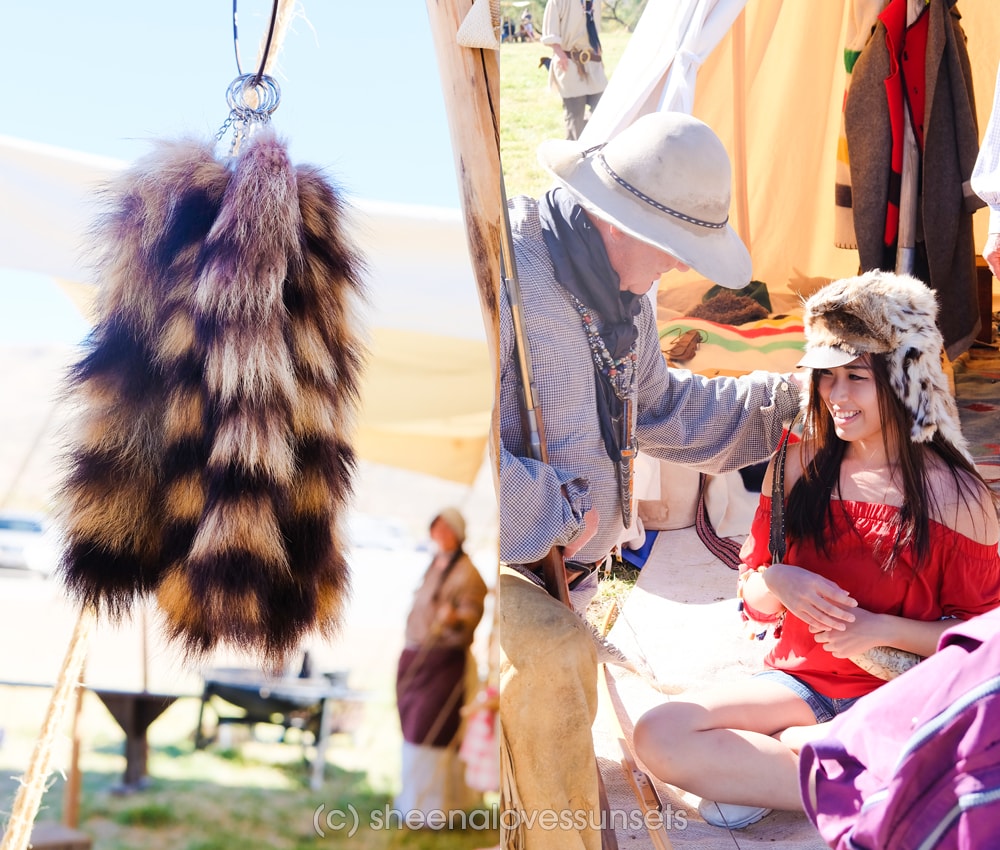 But my favorite moment was visiting Silver's Camp! These mountain men let me wear one of their fur hats.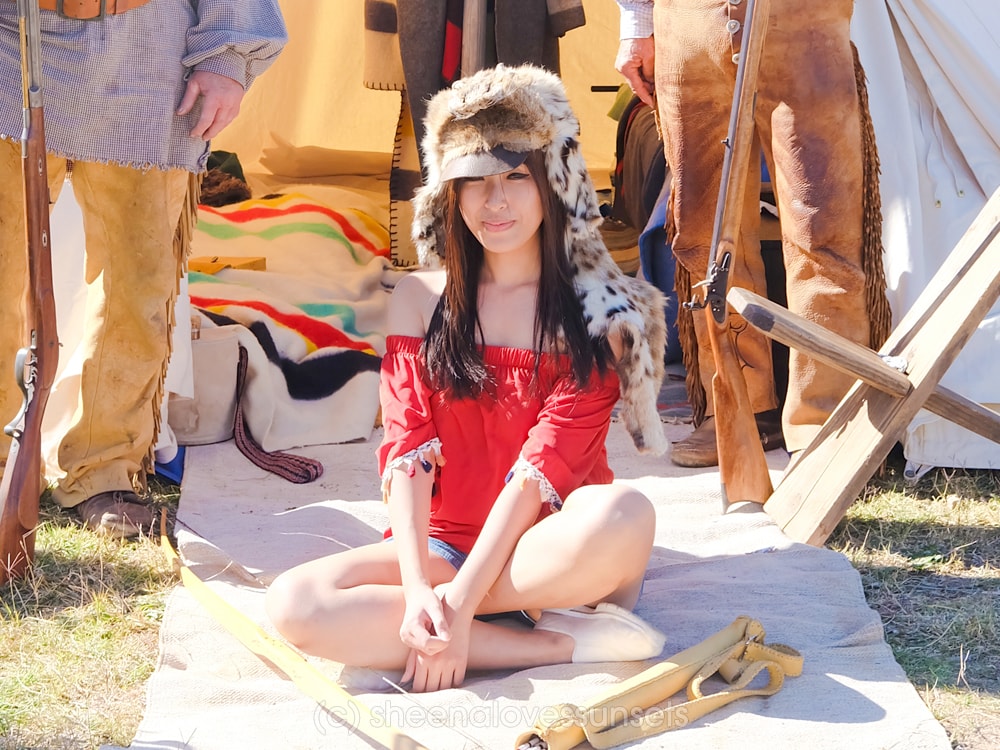 I also asked if I can borrow the gun. When they agreed, I held it like I was about to shoot and the two men started shouting "STOP!!! DON'T AIM IT AT ANYONE!!" Hahaha.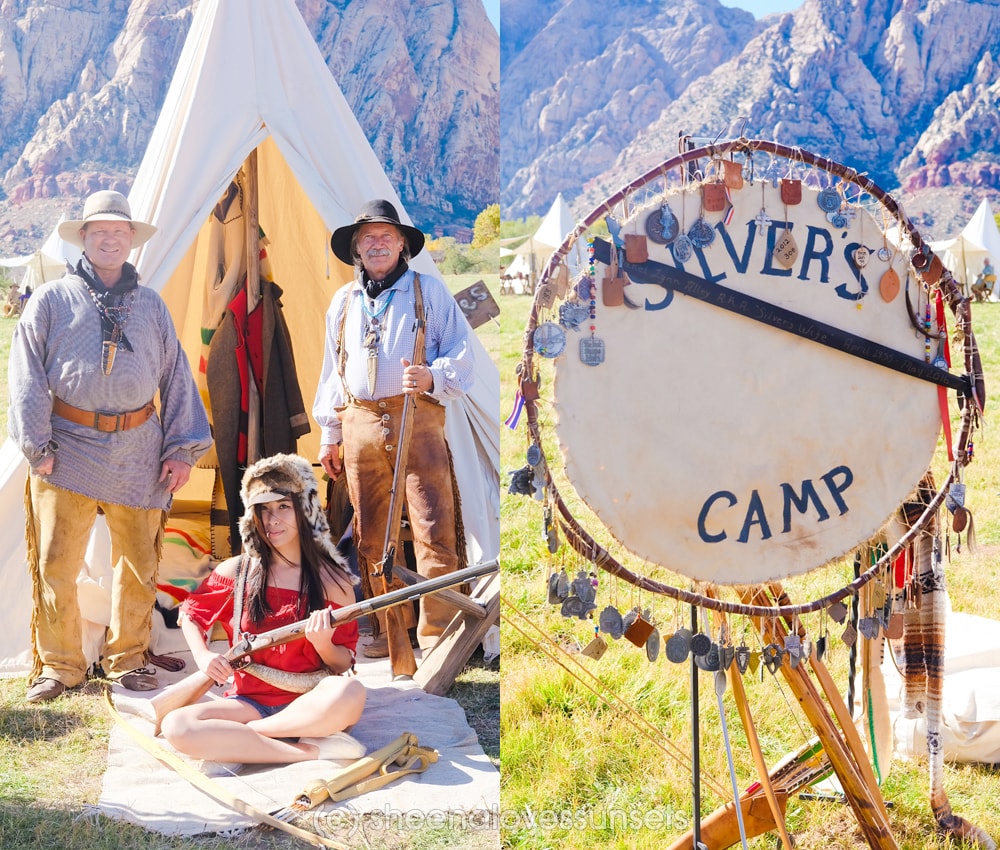 "Number one rule: don't aim a gun at anyone or anything you don't wanna shoot. Think that all guns are loaded, even if they are not!"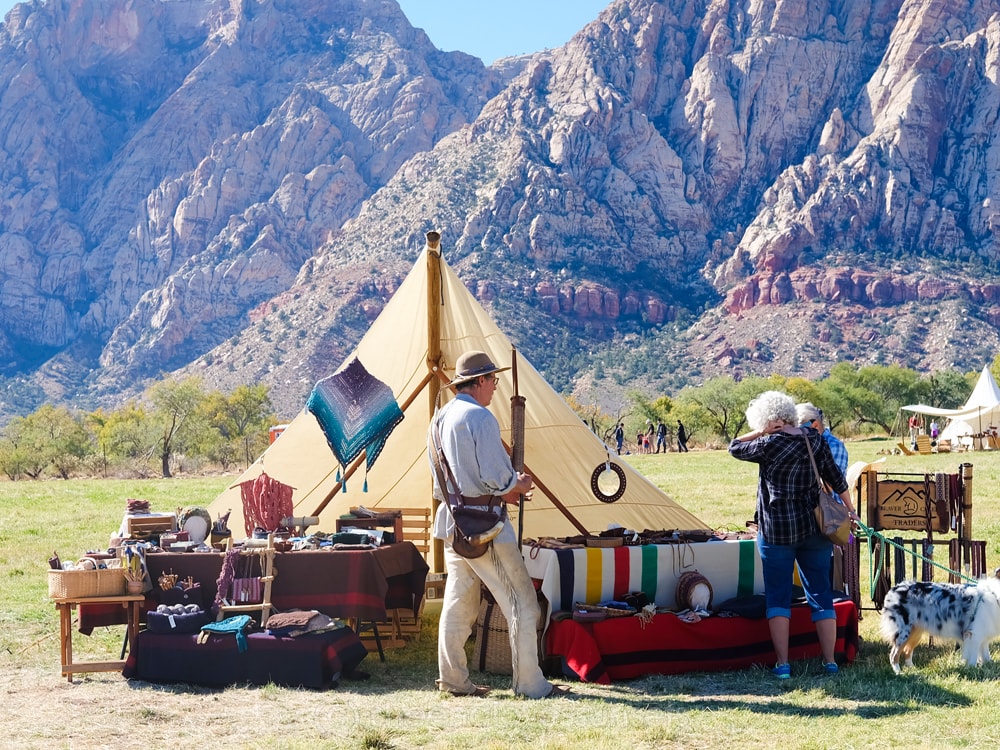 After that fun encounter and photo-op, we decided to roam around and explore the other tents.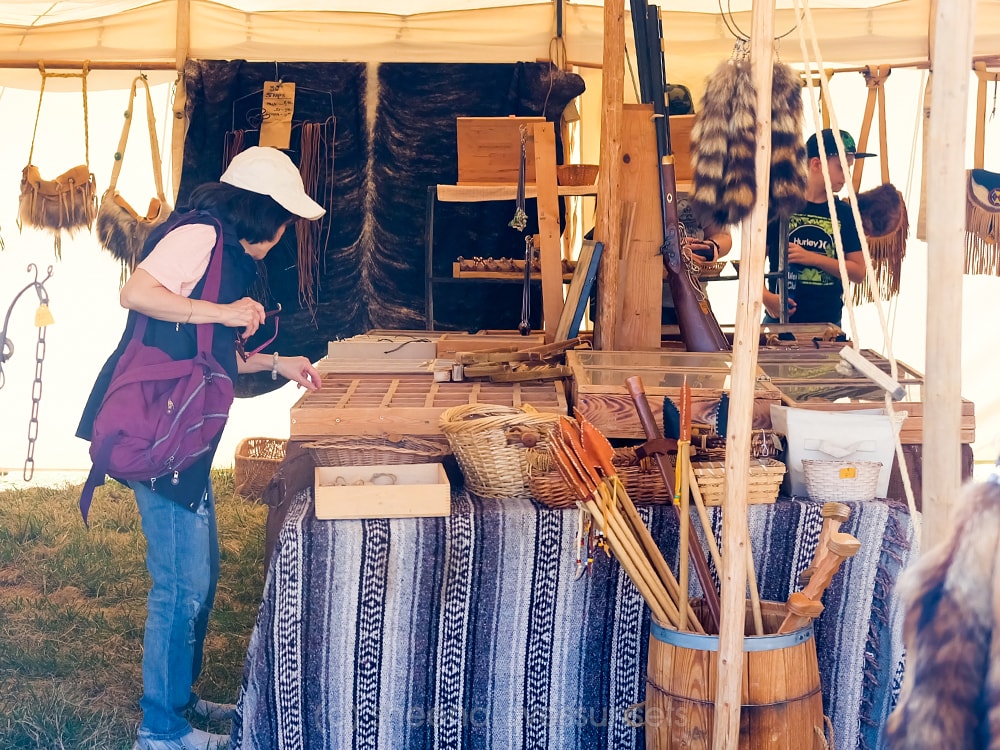 My aunt had fun looking at all the trinkets.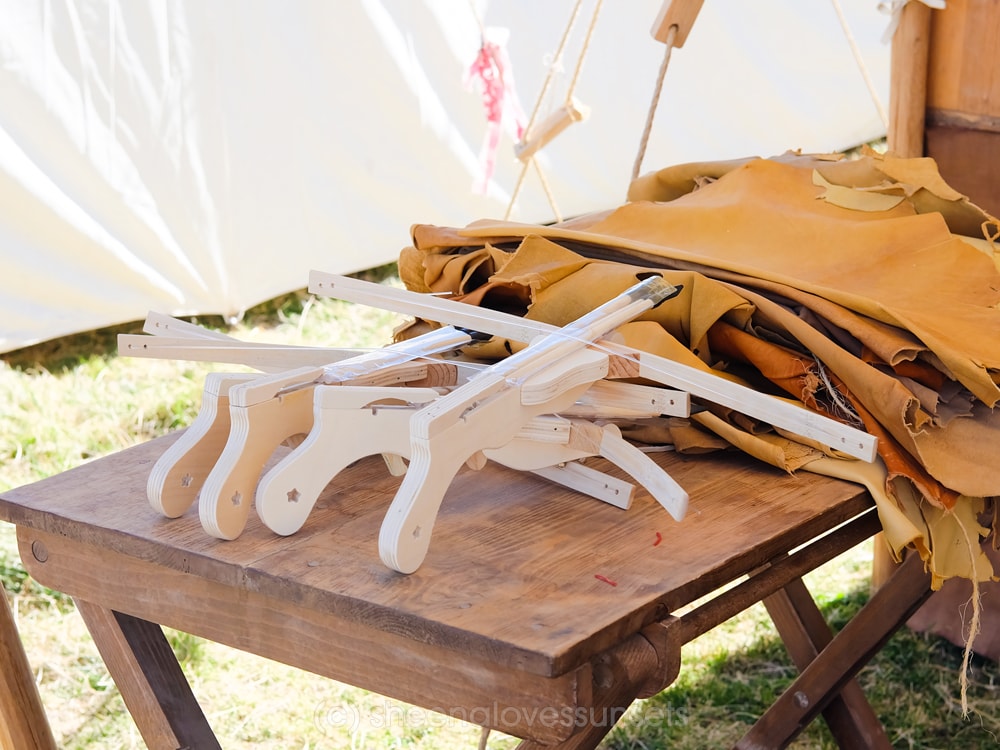 I really liked this but figured it might not be age appropriate yet for my son (he was just 2 at that time haha!)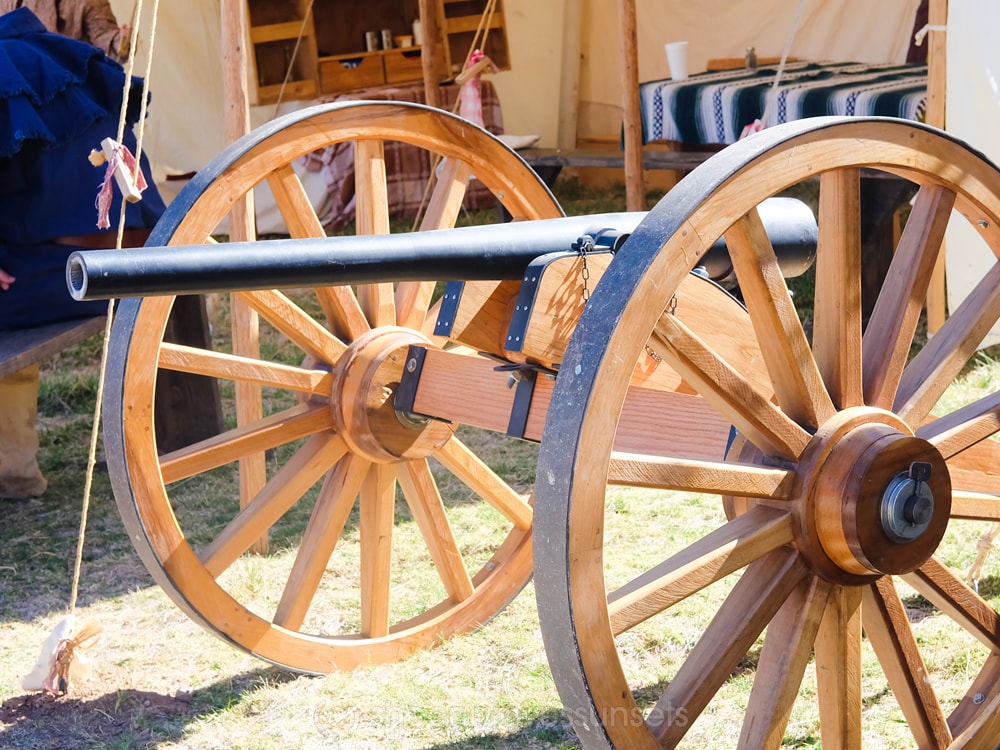 There were a lot of different items that captured the spirit of the times. It would seriously make a great stop if you're with kids and interested to learn more about that era.
Tips When Visiting Spring Mountain Ranch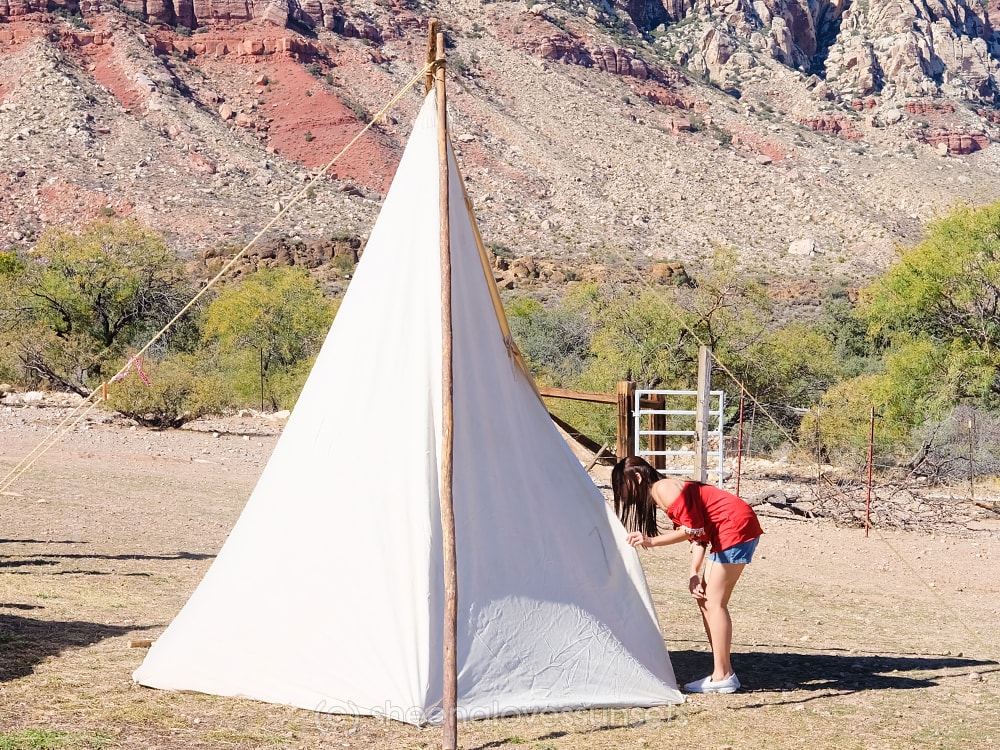 I really enjoyed my time at Spring Mountain Ranch State Park. Here are some tips if you're planning to visit:
Check out the very informative website of Nevada State Parks for park rules and schedule of events. You can find information here not just for Spring Mountain Ranch but also for other state parks in Nevada. Here's a link to the one for Spring Mountain Ranch State Park.
Bring your own water, drinks and food. I couldn't find any information if there are any establishments inside the park where you can grab a bite but we didn't see any when we were there so I'm guessing there are none (please let me know if you know otherwise.) It's an awesome place for a picnic though so if you have time to spare, have a picnic and enjoy the amazing view.
Bring a car. Aside from biking and driving a car, I don't know if there's any other way to get around this place. As mentioned, it's huge and you'll definitely need to ride a car to get from one are of the park to another.
—
(NOTE: THIS POST IS ABOUT OUR EXPERIENCE LAST OCTOBER 2017.)