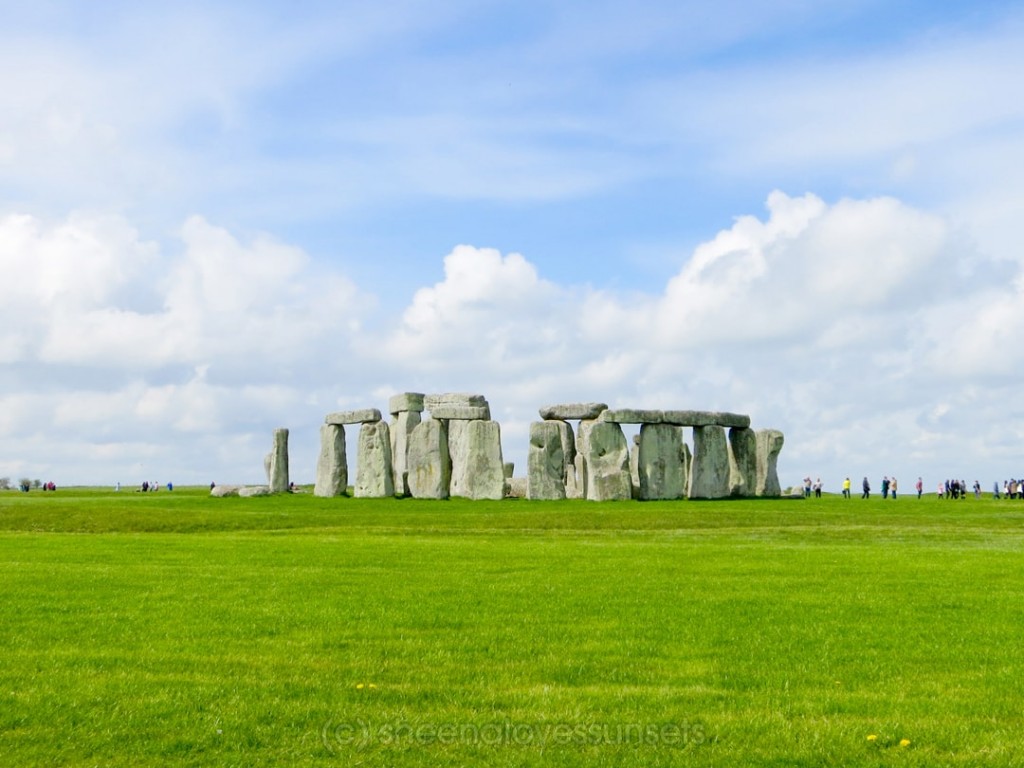 Stonehenge is such an iconic landmark. I know, it's literally just a bunch of rocks, right? But they're such an iconic bunch of rocks that I just had to see them for myself! So when we were planning our London trip, I knew I had to insert an excursion to this place.
Usually, I would prefer going around on my own. But for this 1-day excursion, I decided to join a local tour because I was too lazy to plan the logistics! Here's how our Stonehenge-Bath day trip went.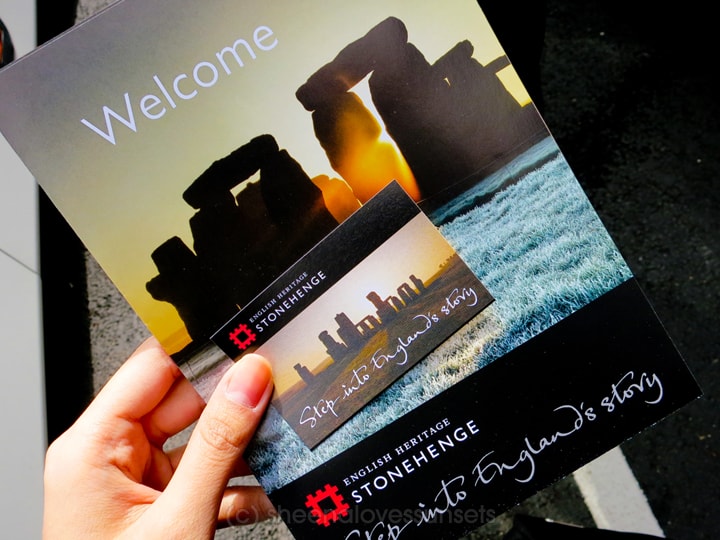 Stonehenge
Tour operators offer different kinds of Stonehenge trips. You can visit at either sunrise or sunset to get near the rocks (Trivia: Did you know that you cannot actually go near the rocks unless you're part of the sunrise/sunset private tours?) or you can choose the cheapest option which was to enter during regular opening hours and stand a good distance from the rocks.
I debated with myself if it was worth it to pay an extra £40 for the special access but my ever practical husband quickly shut down the idea saying it was useless to wake up so early just to touch some rocks. Ok, I concede.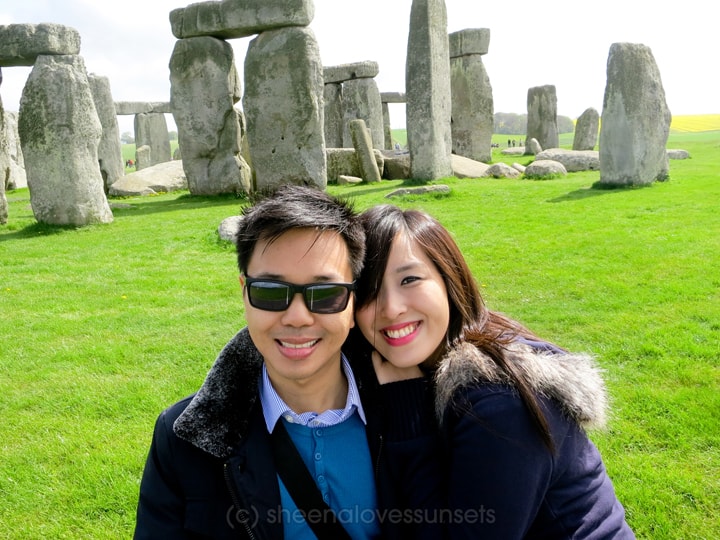 And so, as with most things, I'm so glad I obeyed my husband.
Although we couldn't go near the rocks themselves, we could still see them pretty close so we were still able to take some good photos. In fact, we kindda overdid the tourist-photos thing…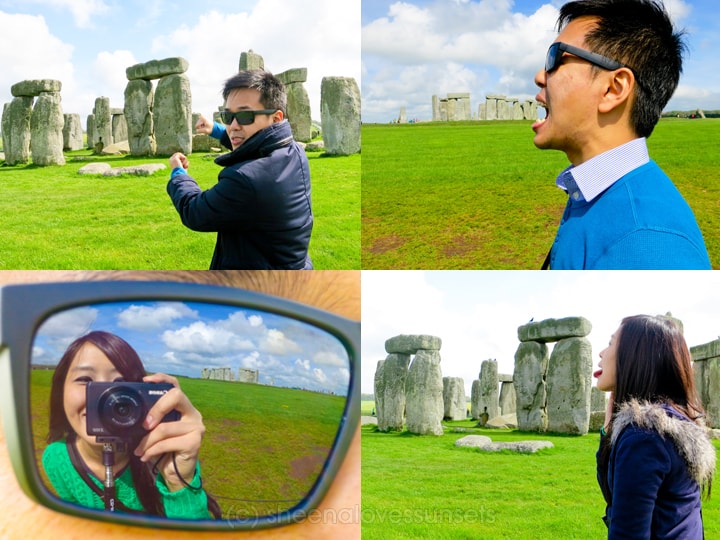 Aside from the self-guided audio tour you can take as you explore the area, there's nothing much to do in Stonehenge except to stare at the rocks and take photos. Haha. So that's basically just what we did. We went around and took photos around the circle.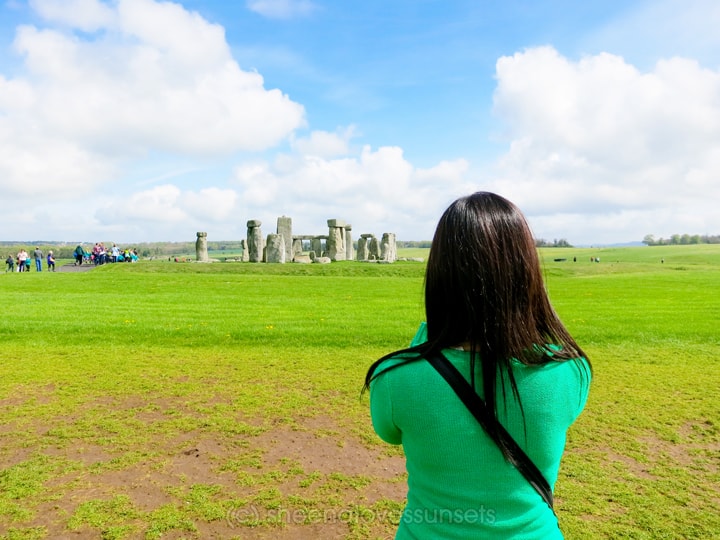 We were so blessed that the sun was up and the skies were clear when we visited. It was the perfect weather to appreciate Stonehenge. Our friends who visited a month before said it was so cold and gloomy the day they visited the place. (We were actually supposed to join that trip!)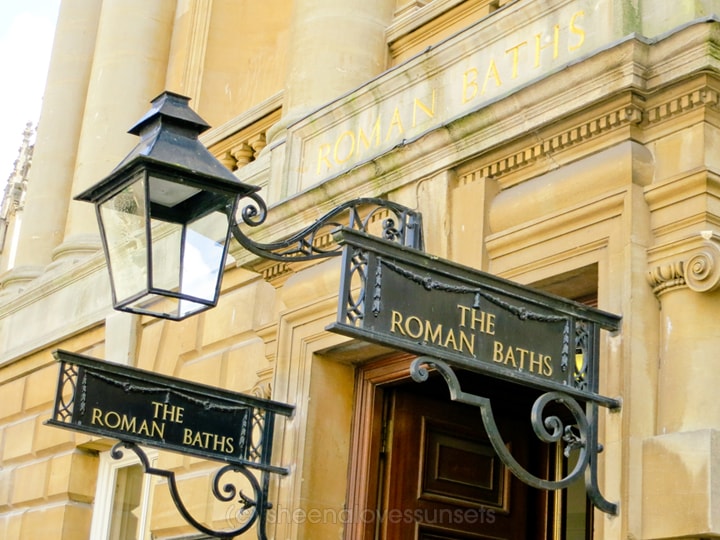 Bath
After the tour at Stonehenge, we visited the very charming city of Bath famous for their (you guessed it!) Roman Baths. We were immediately taken inside the well-preserved Roman Baths complex and enjoyed a quick tour at our own pace (we were also given devices for self-guided audio tours, just like in Stonehenge.)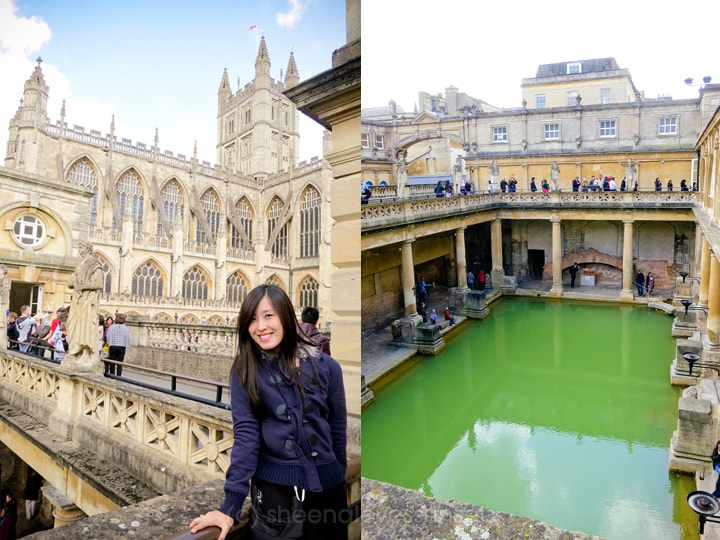 There's always something about old, historic buildings that fascinates me and I enjoyed going around the place. There were quite a lot of people visiting the time we were there (it was afternoon already then) so it was a bit crowded at the indoor parts. But it wasn't bad.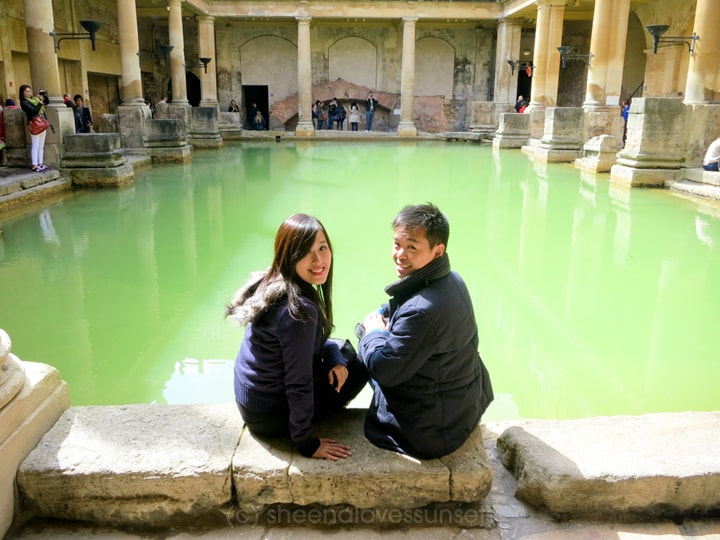 At least we were still able to take a good photo here!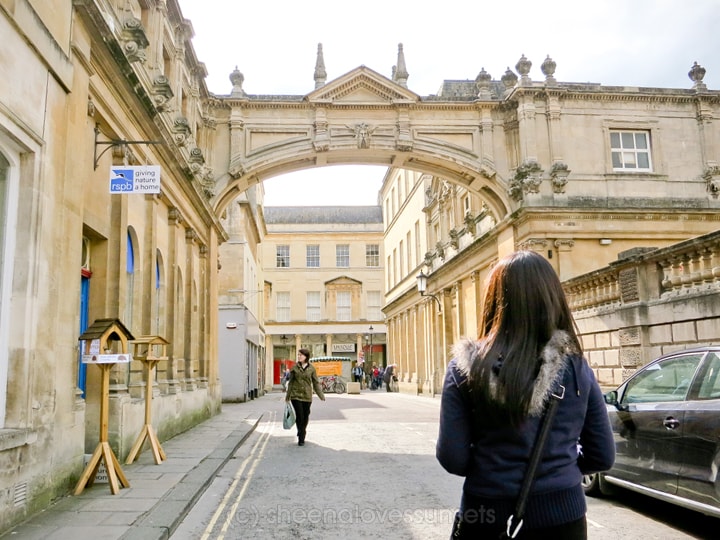 Afterwards, we were given free time to enjoy the city on our own before we drove back to London. Mor and I decided to grab a bite. The Sally Lunn Bun House is listed as one of the top attractions in the city so we wanted to try it.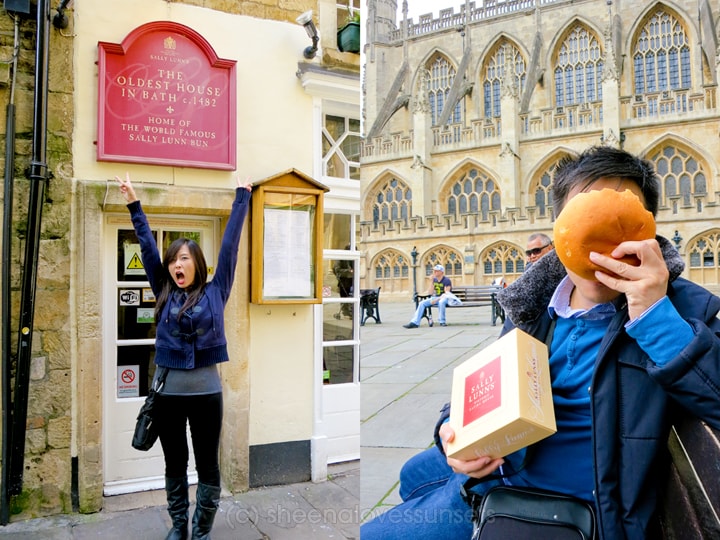 And all I can say is, wow, glorified pandesal! We were so disappointed! Our pandesals in Manila taste so much better! Haha! If this is the standard of what makes a good tourist attraction, we should totally make a really old local panaderia in Manila a tourist attraction! Just kidding.
But really, honestly, you can just skip Sally Lunn.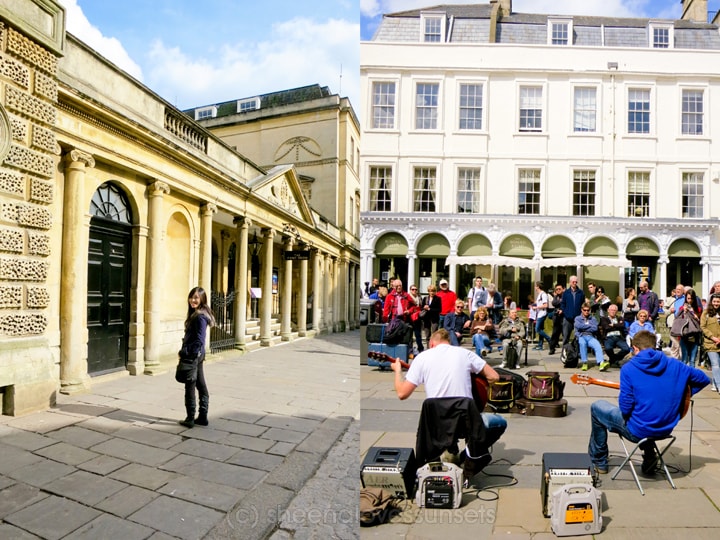 We explored the area and enjoyed the cool air. There were musicians playing in the streets which was fun. Pretty soon, it was time to leave and go back to London.
It was a great day.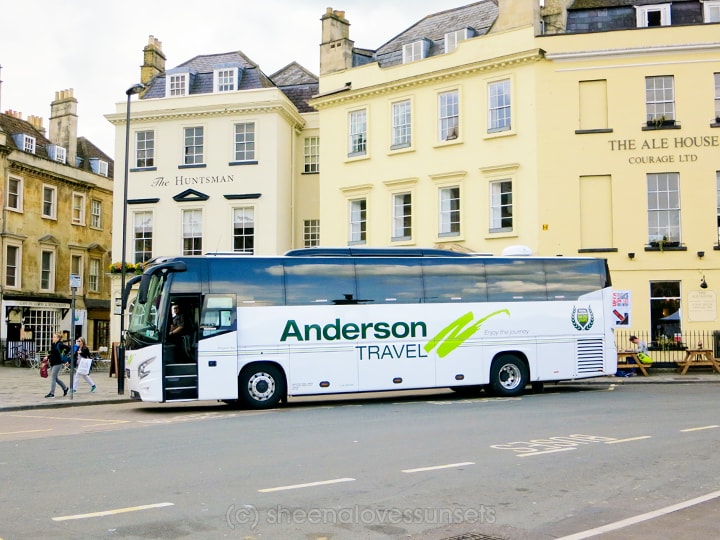 I want to give a special mention to Anderson Tours because they were very kind to me in allowing us to rebook our trip. As I've mentioned in a previous entry, we already booked our trip for March 2014 but had to cancel everything because I suffered a miscarriage.
Long story short, all the tour companies I've booked with allowed us to rebook our tickets! This is all by God's grace alone! So our trip was moved to the end of April and Mor and I were able to enjoy everything. This includes the Stonehenge & Bath Tour we took from Anderson Tours. So thank you, Anderson Tours, for your great customer service!
Check out more details about their Stonehenge & Bath tours at www.AndersonTours.co.uk
(NOTE: THIS POST IS ABOUT OUR EXPERIENCE LAST APRIL 2014.)