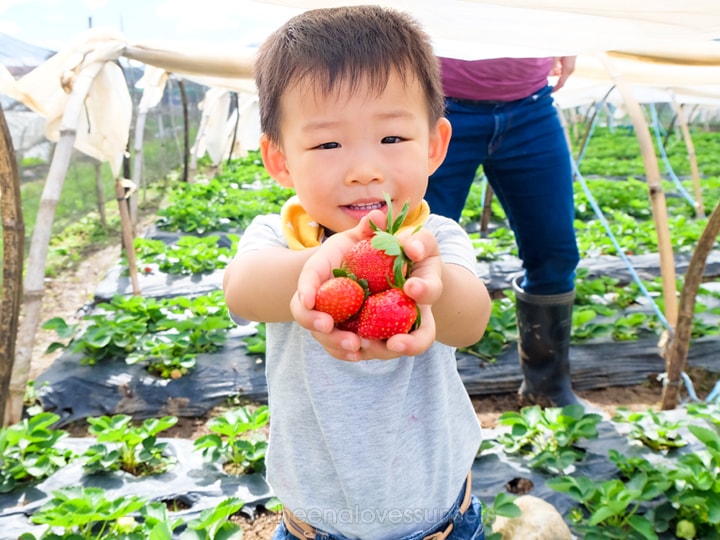 We love farms. So visiting a strawberry farm was definitely on top of our list during our trip to Baguio. This is Luke's first time to go fruit-picking but he enjoyed it so much that we're sure, it won't be his last!
La Trinidad Strawberry Farm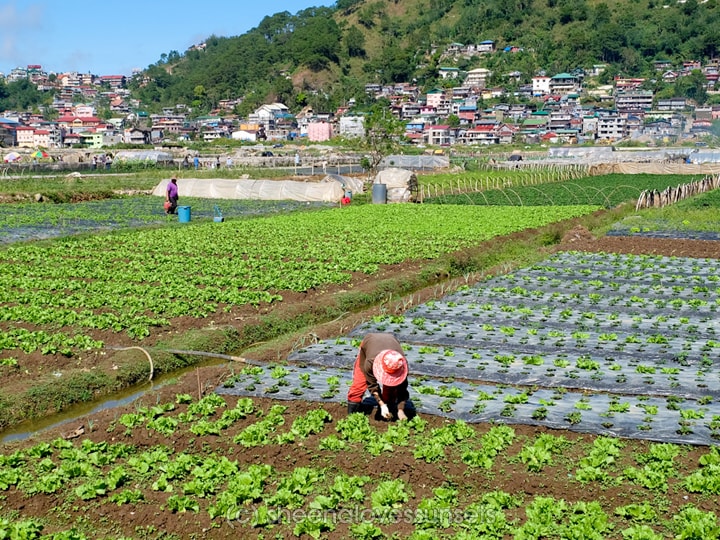 We visited the strawberry farm at La Trinidad in nearby Benguet. It's a famous spot for strawberry picking and only takes around 30 minutes to drive there from Baguio itself.
Upon arriving, we were asked to wear boots. It was particularly muddy because it rained the day before. Luke made such a fuss because he didn't want to put the boots on. He twisted and turned so sharply that his hat fell into a muddy pool! Grr!! So much for our farm look! Haha.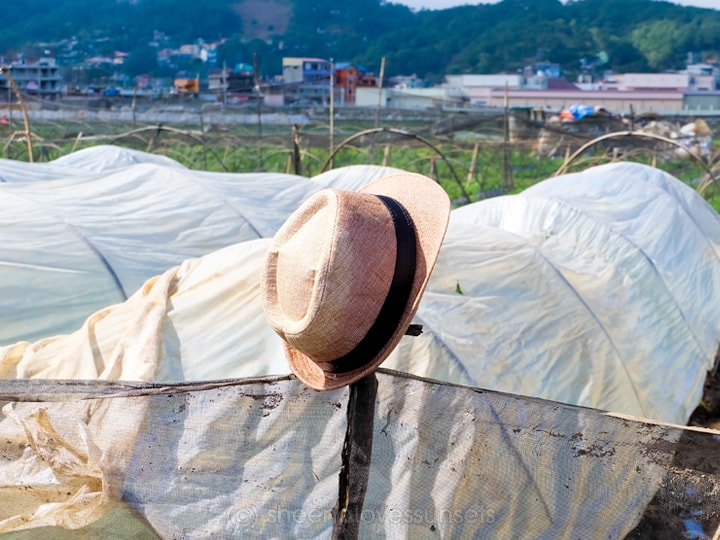 He really refused to wear the boots and kept crying wildly so we just tied plastic bags on his feet (he didn't like that either, so we had to force it!)
But when he got down and saw the strawberries, it was like all memories of "Luke vs. Boots" disappeared! The cries stopped abruptly and were replaced with this: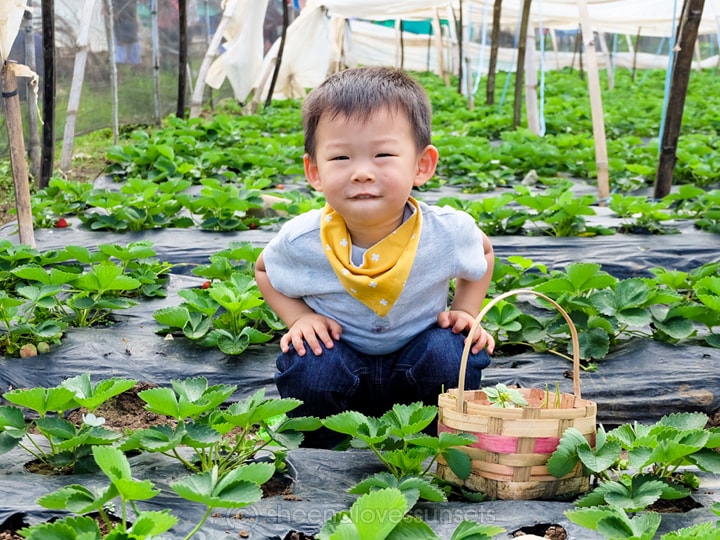 Toddlers. Haha.
Strawberry Picking!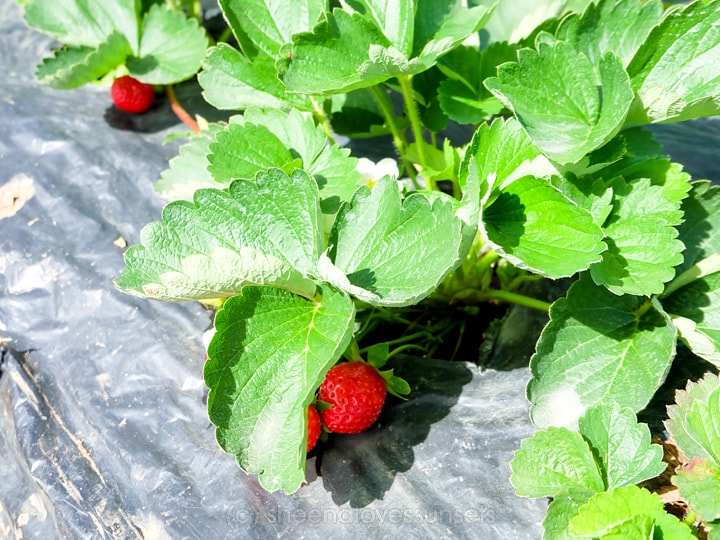 It was the second week of December when we visited and strawberries were just starting to come out. My first reaction was "I don't think we'll able to pick 1 kilo of strawberries!" but well, looks can be deceiving!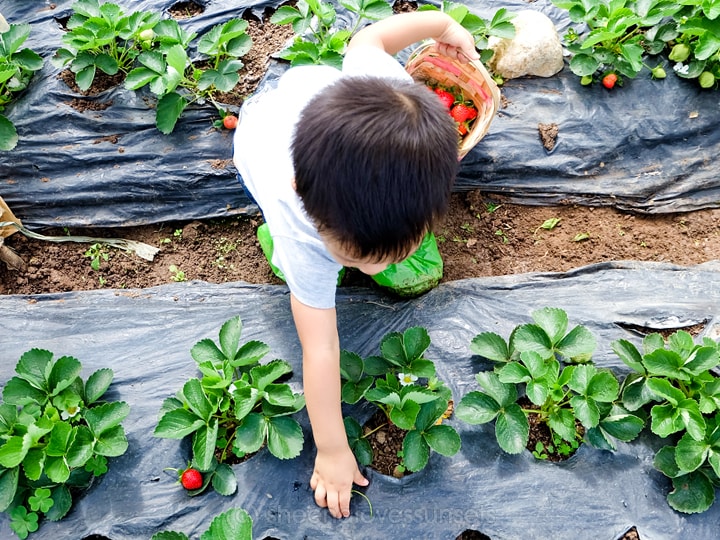 Apparently, there were so many little strawberries hidden! We had a lot of fun looking for them.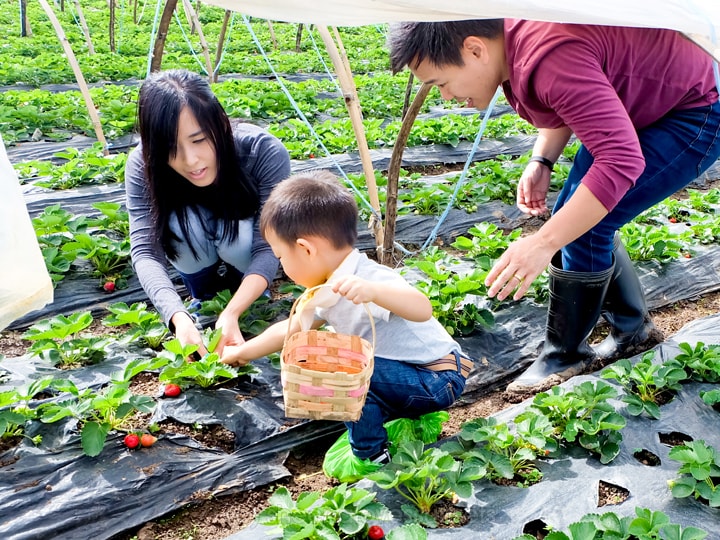 We were given a pair of scissors to cut the strawberries from the stems. Since Luke couldn't hold a pair of scissors yet, Mor and I would cut the strawberries and leave it on the floor for him to pluck. 
Technically, he's still strawberry picking, right?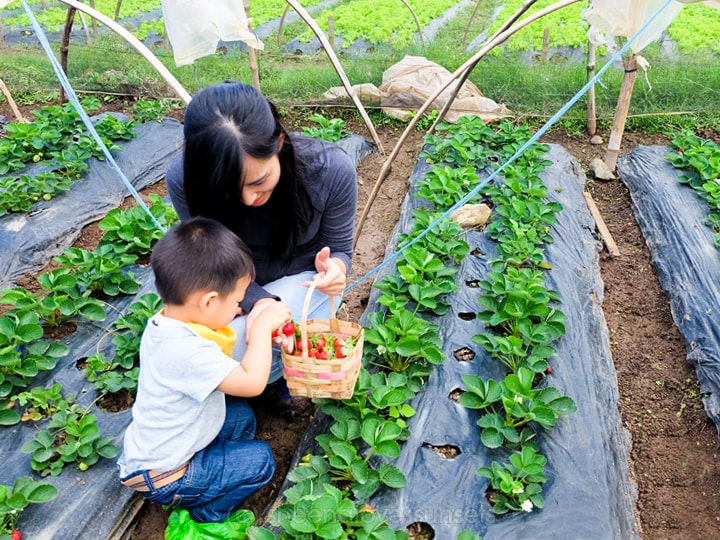 We visited on a Monday and there were hardly any people. Maybe also because it rained the day before so people were hesitant to go. It was such a perfect morning for strawberry picking, though.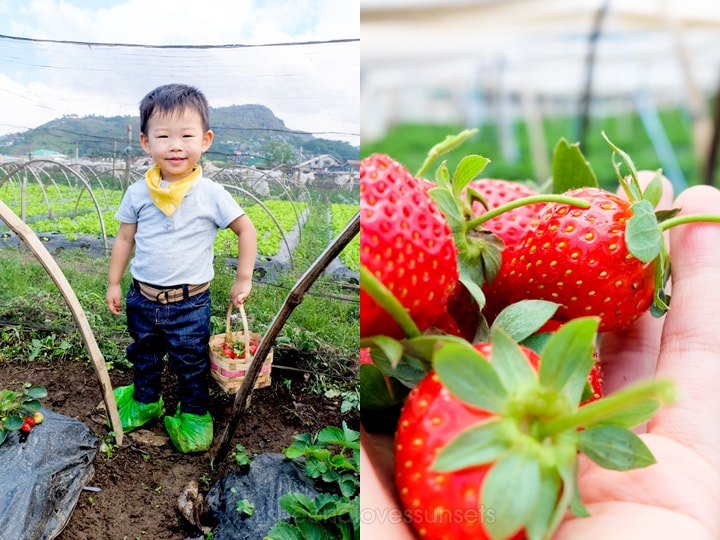 The happy little farmer with his strawberries and his green plastic footwear. Haha.
Pricing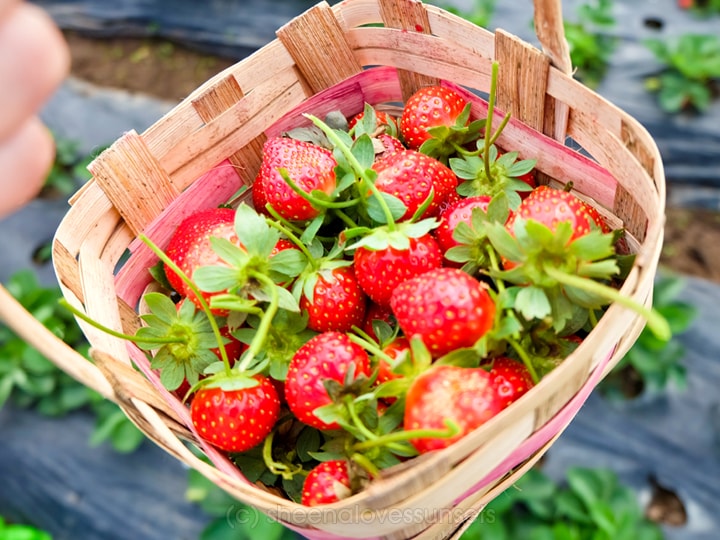 Upon entry, we were told that we had to pay 500php. This included our entrance as a group (we were 4 in total) and a kilo of strawberries. One basket was approximately a kilo so we just tried to fill our basket up!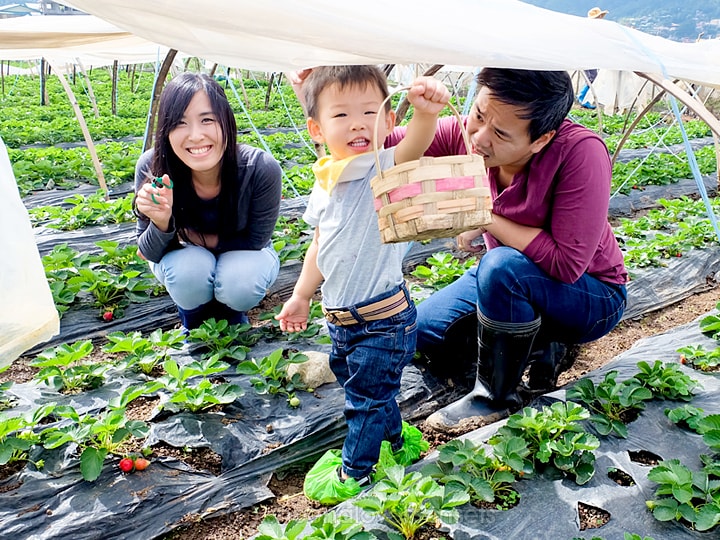 Picking your own strawberries is more expensive than just buying from the fruit vendors. So just think of it as paying for the experience and not just the strawberries. Not complaining because this little bunny had a loooot of fun!
Strawberry Sorbetes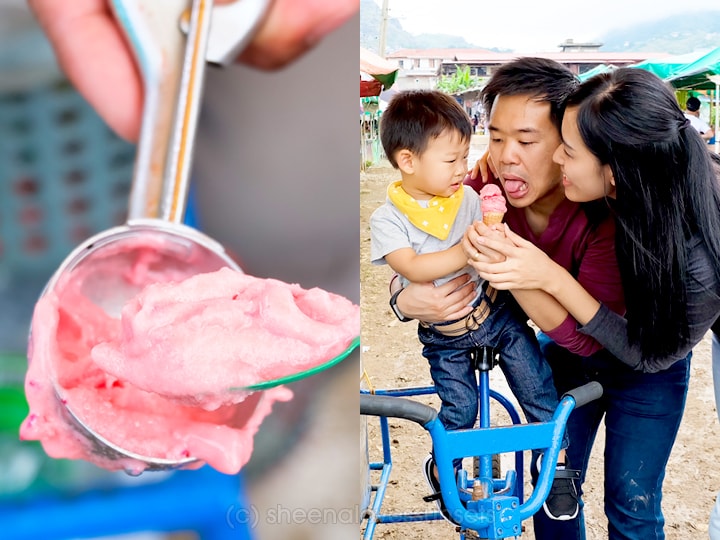 All around the area, ice cream vendors sold sorbetes ("dirty" ice cream) and they all only had one flavor: yup, it's strawberry! Yummy! The perfect ending to our strawberry picking experience!
(NOTE: THIS POST IS ABOUT OUR EXPERIENCE LAST DECEMBER 2016.)