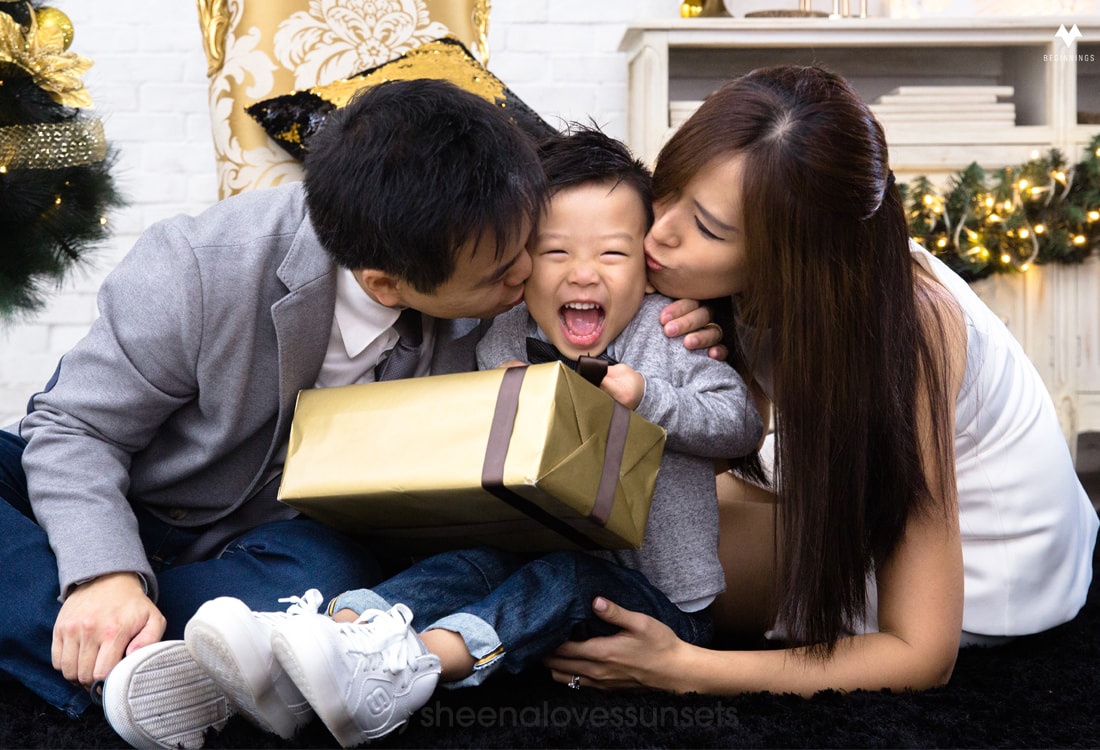 Merry Christmas from our family to yours!
We kicked off the first day of this special month with a family photoshoot with Mayad Beginnings. As we entered their studio, gorgeous gold decorations and Christmas songs welcomed us. Ahhh, it really IS the most wonderful time of the year!
So it got me thinking; what are the holiday traditions I want to keep in our family? And also, what are those that we can do without? Here's a list of 5 things I'm teaching my kids about Christmas and allow me to share with you guys the reasons behind each one!
1. The meaning behind the Christmas songs we sing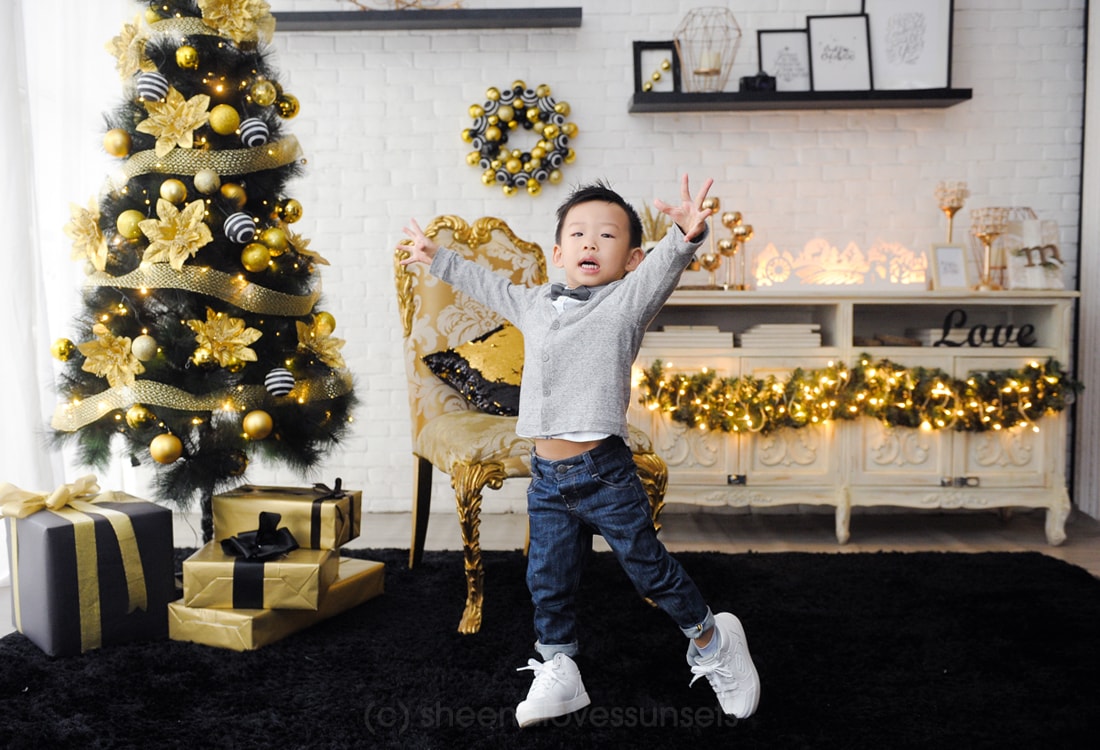 When I was a kid, I would sing Chirstmas songs without giving them much thought, let alone understanding what they meant. But now, I realized that so many songs hold great Biblical truths that serve as a great way to teach kids about the real reason for the season!
Take the song "Joy to the World for example. It begins with "Joy to the World, the Lord has come! Let earth receive her King;" Did you know that the lyrics of the carol are taken from the last part of Psalm 98? And just these first two lines alone can be a great point of discussion. What does it mean when they say "The Lord has come?" Who is this Lord and why do we call Him "King?"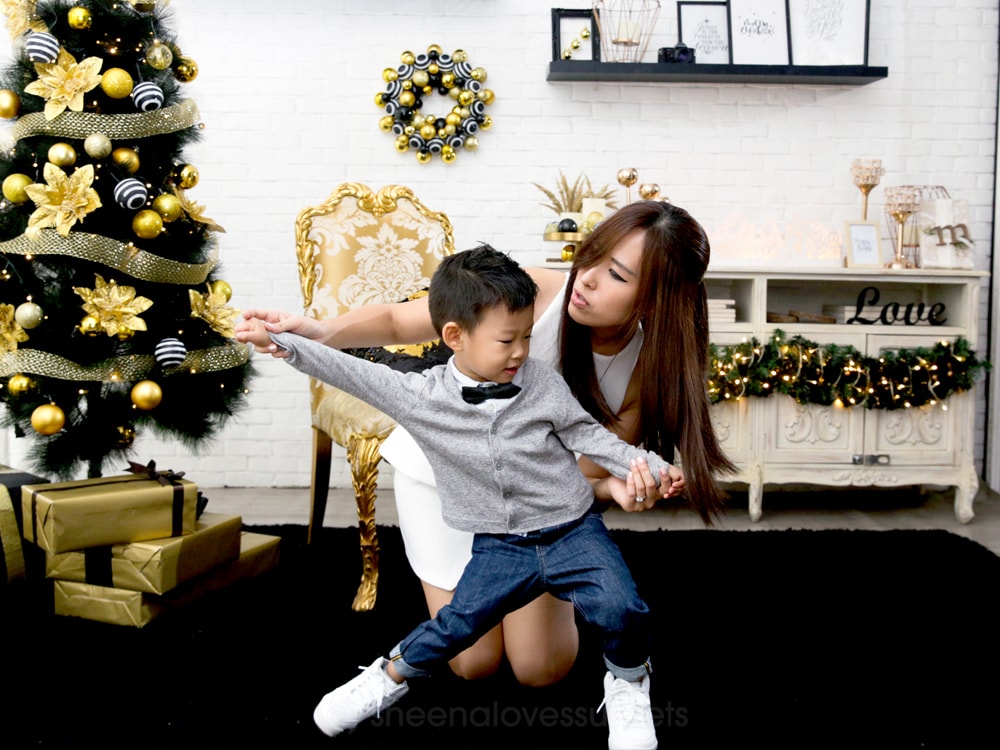 One of my personal favorites is "O' Holy Night" (aside from the fact that Luke instantly falls asleep when I sing this. Haha!) and it's a great accompaniment to the retelling of the Christmas story.
We still love Jingle Bells and Rudolph so they're definitely a part of our Christmas playlist. But I really believe there's a great value to teaching them Christmas songs that remind them about Jesus.
2. That it's a time to love and show kindness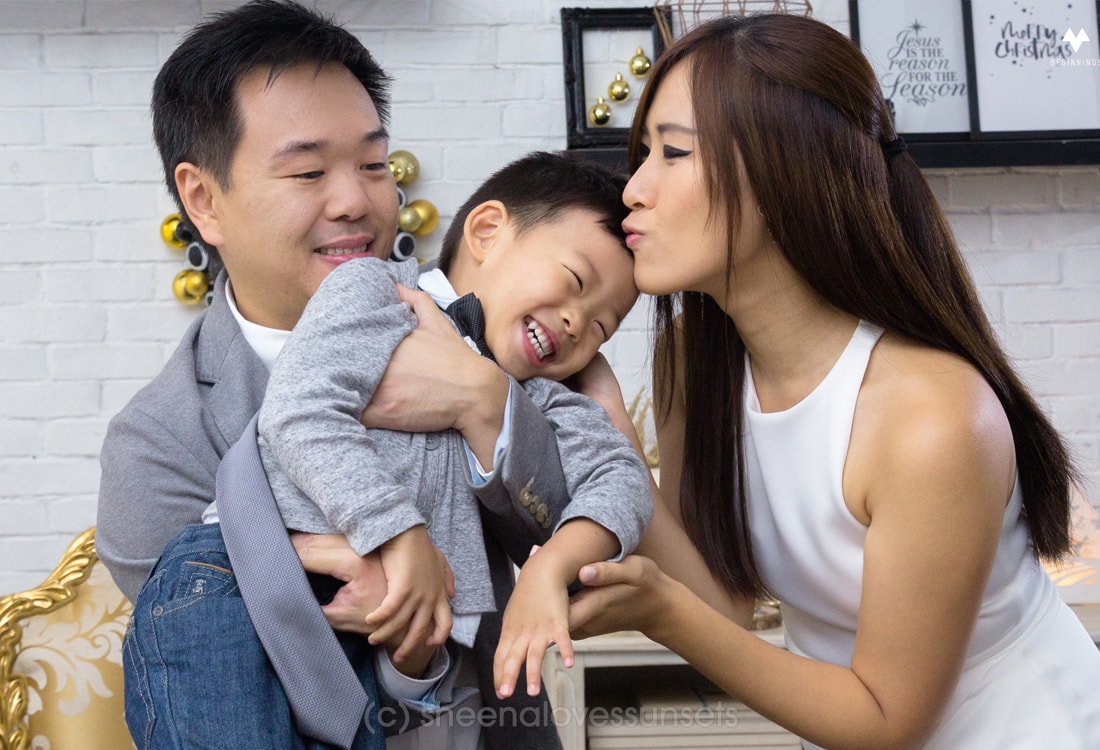 It's always important to show love and kindness throughout the year but I want to emphasize that even more during Christmas. Christmas should remind us about how wonderfully loving our God is for coming into this world for all of us. If you pause for a minute to ponder on that, it's a mind-boggling thought. All the people you see on the street, everyone you work with, all the people you meet — Jesus came for each and every one of them.
And if these people are important to God, then shouldn't they be important to us as well?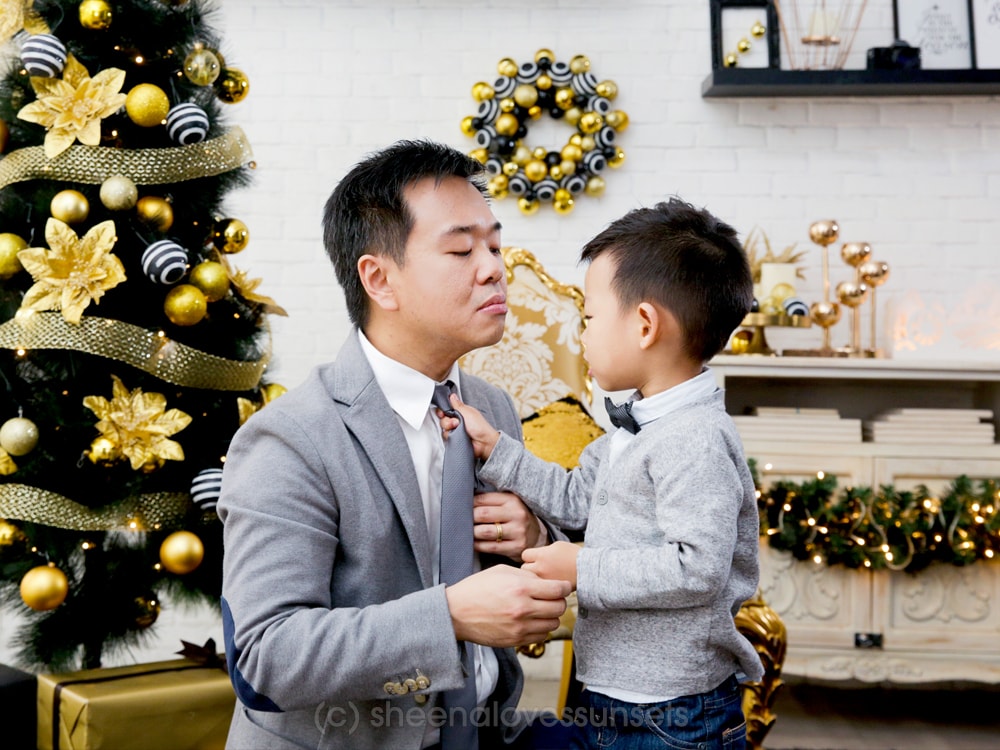 Some intentional ways you can teach your kids about loving and being kind:
Create their own Christmas cards for people who help them like their nanny, helpers at home, teachers at Sunday school, security guards they encounter, etc. As you are making the cards, explain to them how much these people have been loving and kind to them throughout the year. If they don't know how to write yet, ask them what they want to thank that person for and write it down for them.
Tell them stories about the lives of other people to make him think about how things look like from their point of view. Allow them to consider ways on how they can help make other people happy. For example, tell him the story about how his yaya (nanny) also has family back home. What might she be missing? Can we give something for her family? Allow him to think and suggest.
Let them actively participate when there is an opportunity to be helpful or kind to another person. For example, when another kid drops his toy from the dining table, let him be the one to pick it up and hand it back. Or when meeting up with a friend, let him bring something to give the other person. He can bring a cookie. Let him be the one to personally give it.
3. That it's not about the presents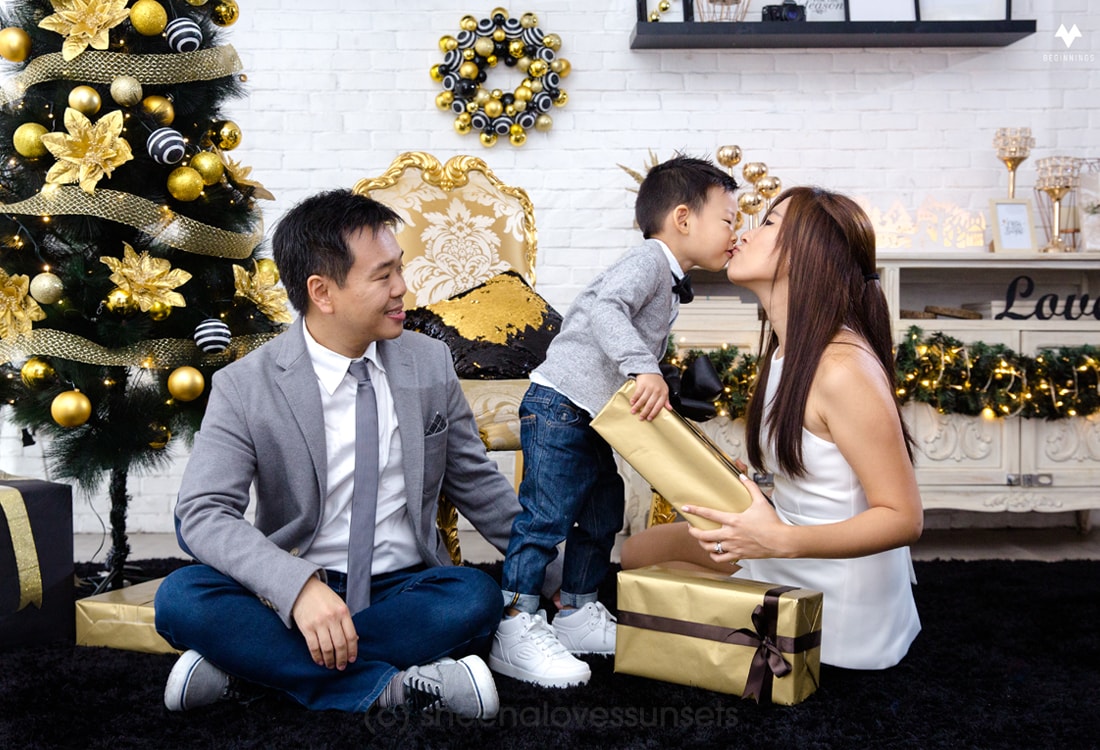 Opening gifts on Christmas morning is usually the highlight of every kid's Christmas. Of course, there's no denying: it's very exciting to receive gifts! I'm not against gift-giving but one of the things I really fear is raising kids who feel entitled to receive nice presents. I want them to appreciate each gift given to them no matter how small or big.
Tips on making kids appreciate each and every gift:
Don't ever comment on how "cheap" or "ugly" (or other variations of those words) something they received is. Don't harbor discontent in their hearts.
Always remind them how nice it is that the giver remembered them on Christmas. Explain to them how no one is obliged to give other people gifts but these people went the extra-mile to prepare something nice for him.
Gift them with something very simple and use this as a teaching moment. This is inspired from a video I saw a video of a dad gifting his kids bananas on Christmas. I love that idea because it's a great way to teach kids to be grateful for simple things.
Don't encourage counting their gifts or checking who didn't give them a gift this year. I know we did this before in our family and I'd always feel bad when I did not receive gifts from my godmothers but my brothers had (really nice) gifts from all their godmothers!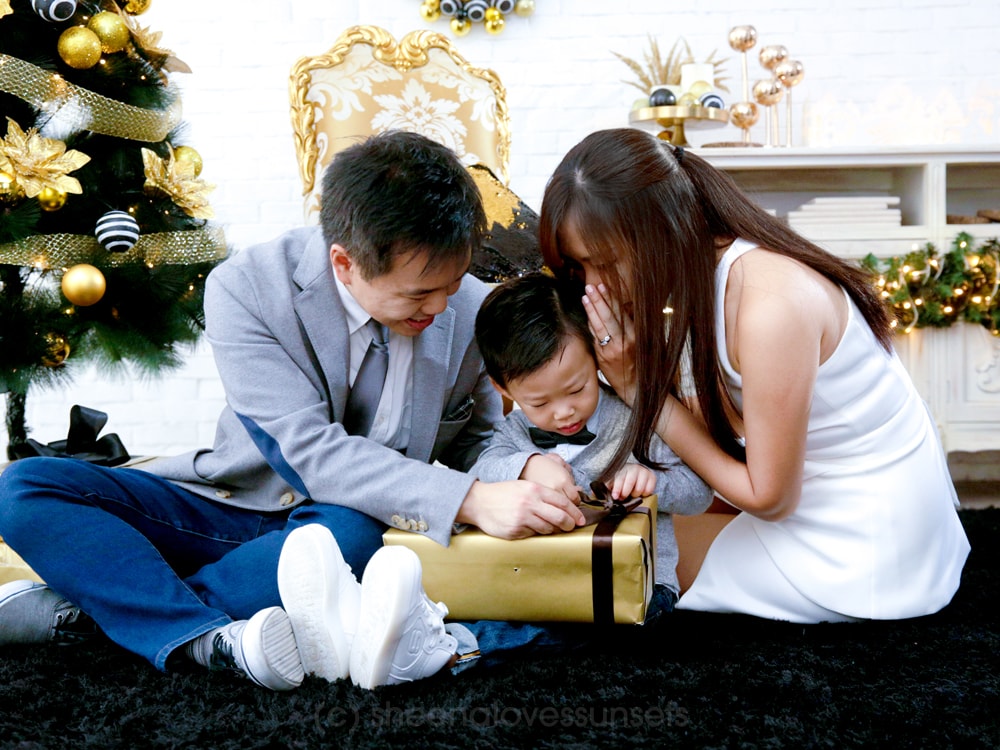 Tips on how you can make Christmas more than just about the presents:
Don't make it a big deal during this season: Don't threaten them that they will not receive gifts because of bad behavior and don't promise them more gifts as rewards for good behavior. They should learn to obey and respect without needing to bribe them with presents.
Create other Christmas traditions you can enjoy as a family on Christmas Day other than just open presents: If that's all you're gonna do on Christmas Day, then that will definitely be the highlight. So try to plan other exciting activities like watching a Christmas movie together at home as a family, reading Christmas stories, having a Christmas picnic by the Christmas tree, roasting smores, sing Christmas songs all day or whatever else that might be fun for your little ones. Make them look forward to the day itself and not just the activity of opening gifts.
4. The importance of being together as a family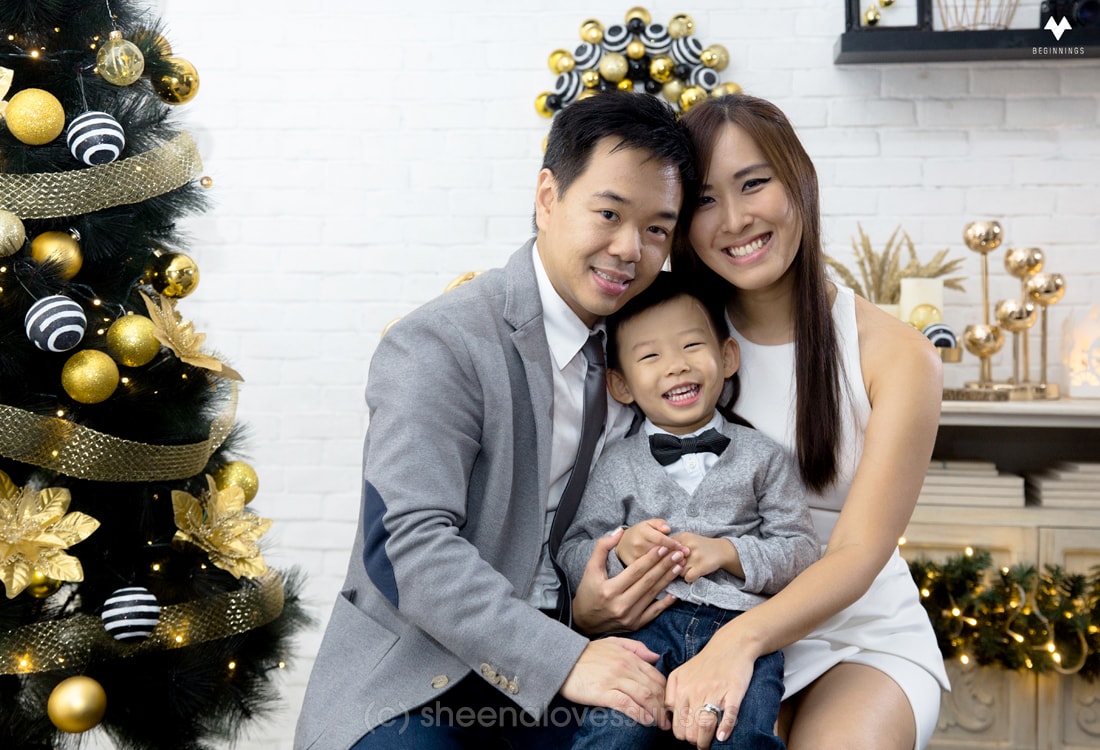 I know this isn't a problem with little kids. But if you make it clear to them as early as now that family time is prioritized during Christmas, this will be engrained in their hearts for years to come. But don't just tell them that family is important, show it to them.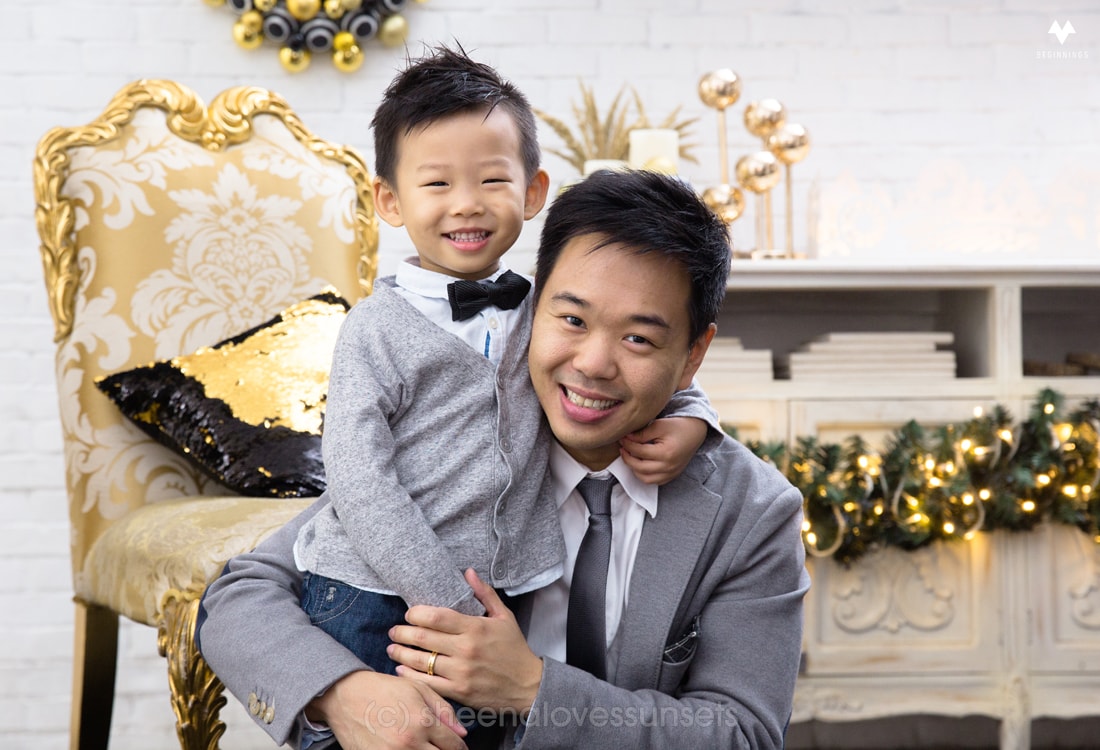 As I mentioned, do things together as a family on Christmas Day. Make it fun for them so that family time will always be something they will look forward to on Christmas. At the same time, show them how important it is that dad and mom also gets to spend time with their parents (your kids' grandparents!) By doing this, you are able to model prioritizing family even if you are already all grown up! 
We do want them to still spend time with us when they're older already, right? 😉
5. That Santa Claus Isn't Real; but Jesus is!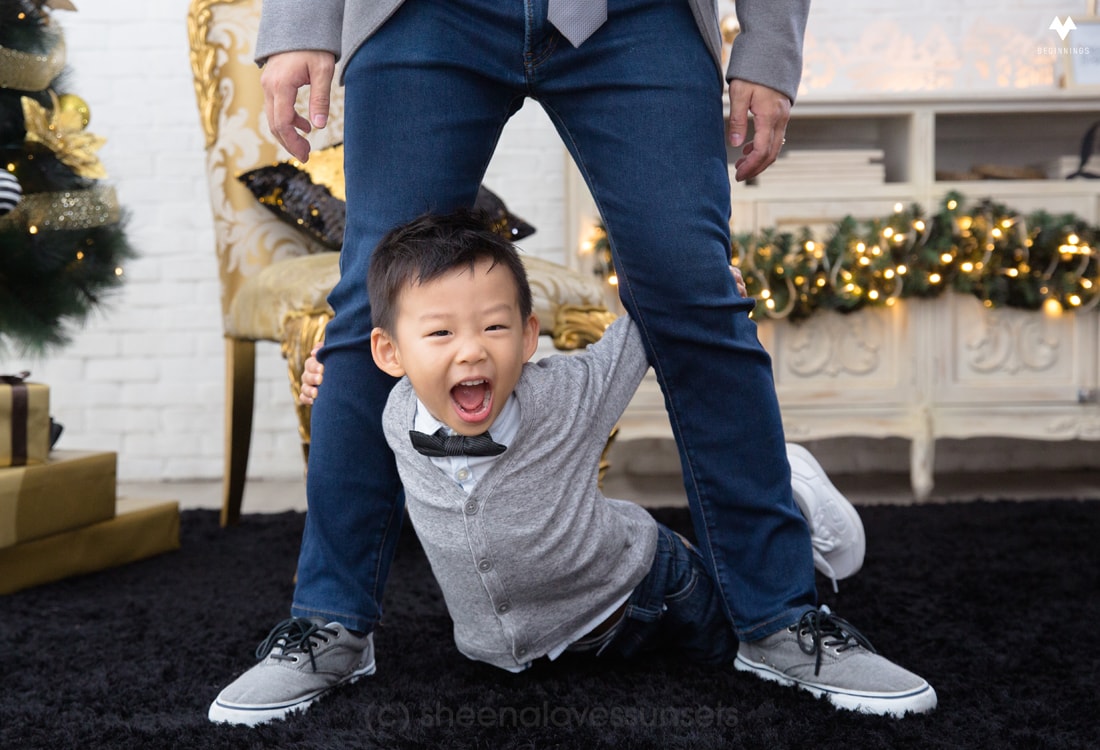 I'm not one of those parents who are extremely, vehemently against anything that has to do with Santa Claus. I don't ban books that has Santa in them BUT we've always told Luke that Santa Claus is just pretend; he's not real. (He's scared of him anyway so it wasn't that hard to convince him. Haha!)
I know Santa is a controversial topic and like I said, I'm not an extremist who's against all things Santa. I will also not judge you if you want to pretend to be Santa every year (though if you were a close friend, I might encourage you to reconsider your life choices, jk) But the truth is, I still remember the exact moment and feeling when I found out that there was no Santa (that it was just my mom all along!) And to be very honest, it was a very bad feeling that I remember to this day. I don't want to sound like I'm overreacting but I really felt betrayed! Haha. Maybe not all kids will feel that or maybe the approach should have just been different. But still, I don't want to subject my kids to that kind of bad feeling.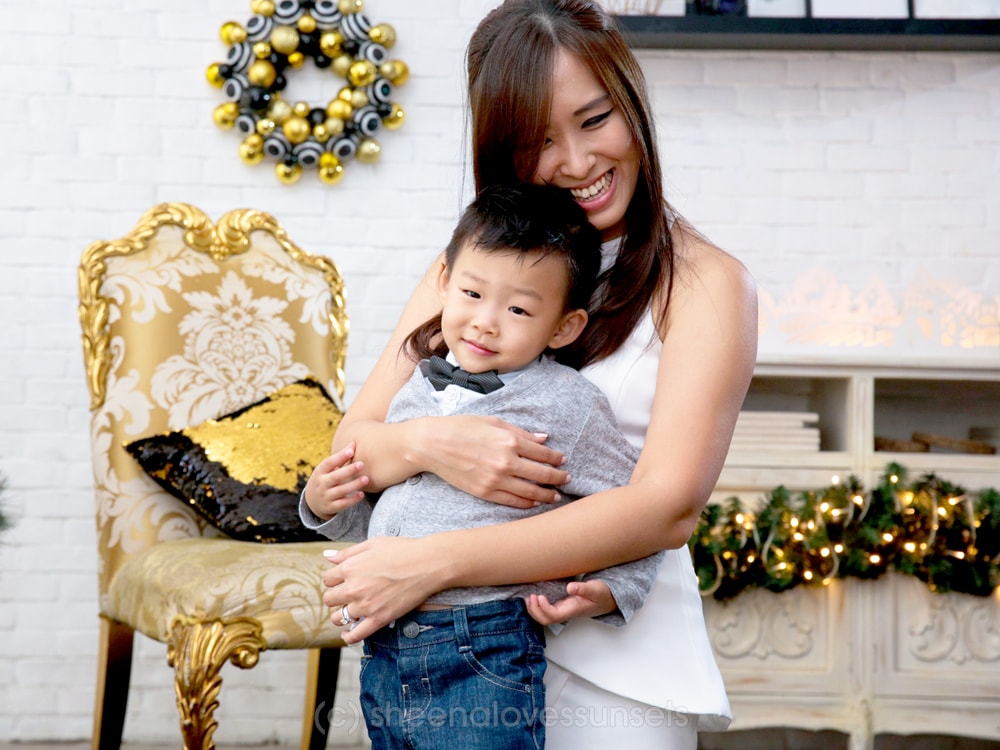 Christmas should be about truth and light. And what better way to show them that than by drawing all the focus on Jesus. Unlike Santa, Jesus is real and He is the reason we are celebrating. It's not Rudolph, it's not snow, it's not the gifts, and it most definitely is not Santa. We are celebrating the birth of our Savior who gave up everything for us because He wanted us to be with Him.
And to me, that is the most important thing we can teach our kids about Christmas. You may not agree with everything I've written on my list. Or you might forget most of them, but if there's one thing I hope you can take and apply in your family, I hope it's making Jesus the center.
And I sincerely hope that He will be the center not just of our holiday celebrations but of our family's lives all year round.
—
About the Photoshoot with Mayad Beginnings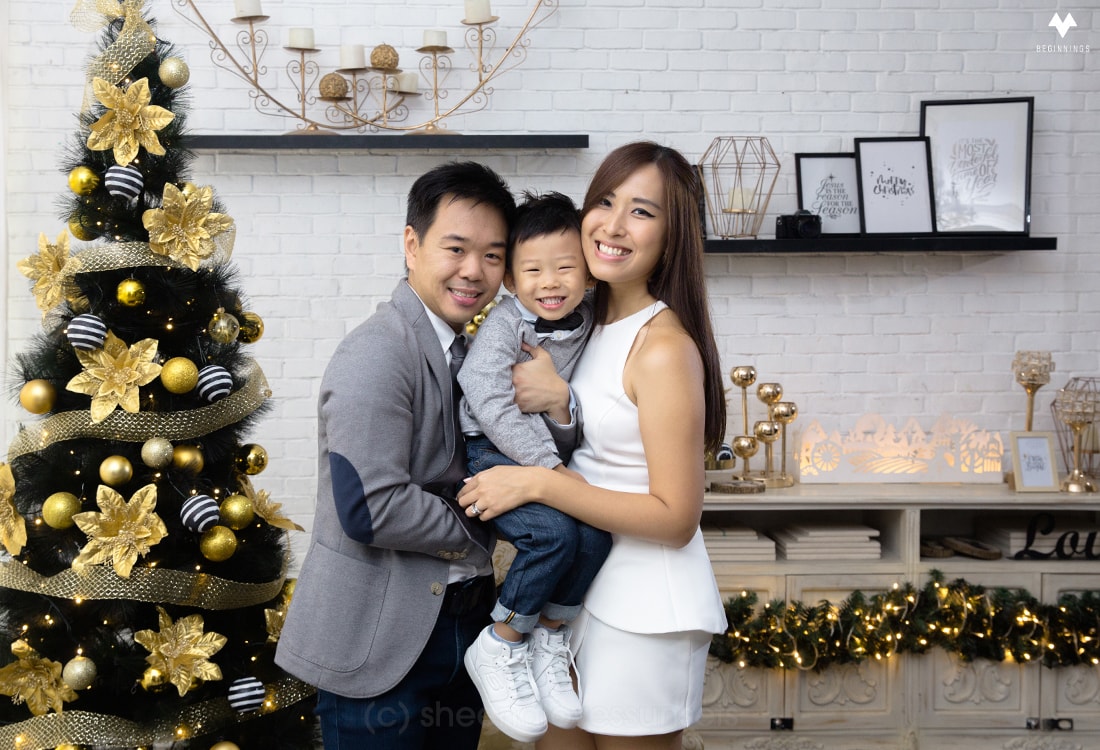 As mentioned, we had a family photoshoot with Mayad Beginnings earlier this month. All the photos on this entry were taken from that shoot. It was so much fun and did not feel like a shoot at all. We all felt as though we were just playing and laughing with friends. I'm sure you can see that in the photos. Just look at how comfortable Luke was! Haha.
Actually, check out this 10-second behind the scenes video Mayad created for us to see what I mean!
They offer themed shoots all year round. If you would like to book a studio shoot with them, you can check out their website here. You won't regret it!
(NOTE: THIS POST IS ABOUT OUR EXPERIENCE LAST DECEMBER 2017.)