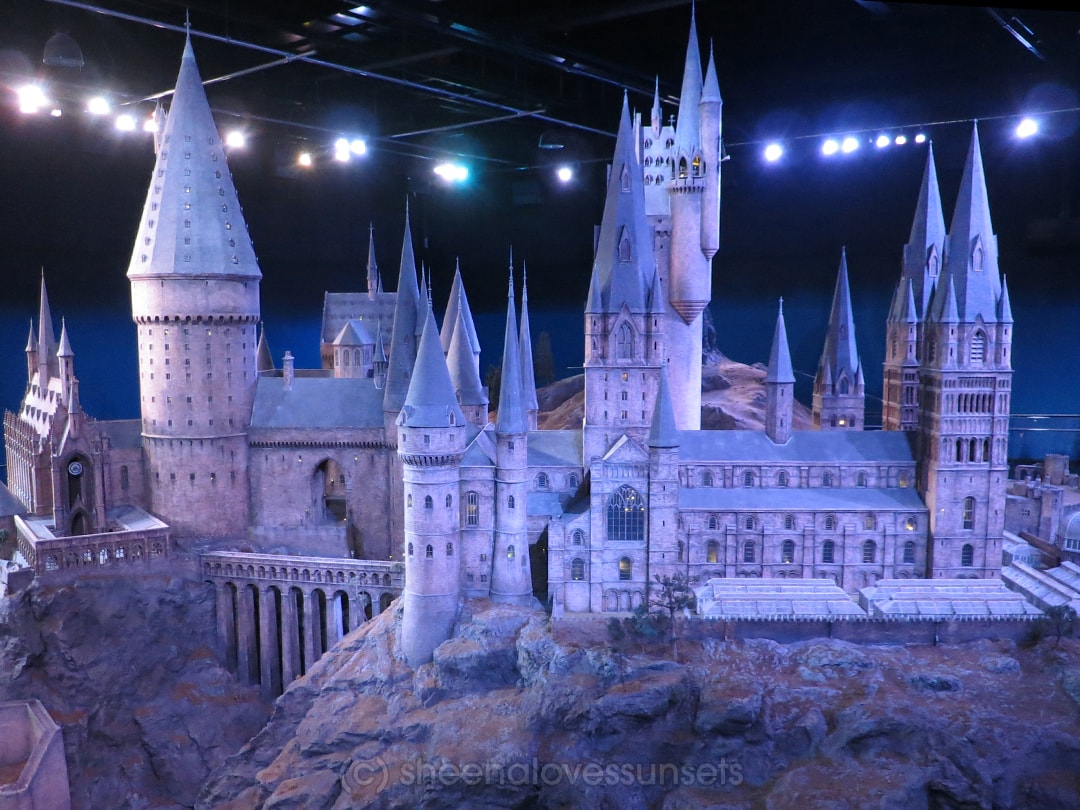 If you're familiar with my art from way way back (2006 maybe?), you'll know that one of my first few digital artworks were Harry Potter fan arts. The magical world of Harry Potter was one of my early inspirations so you can just imagine the kind of goosebumps I got at this place!!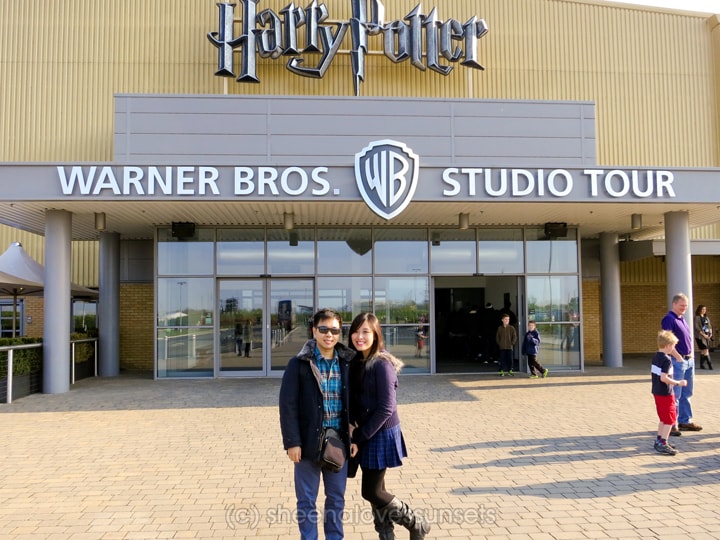 The Warner Bros. Studio Tour, a.k.a. The Making of Harry Potter, in Leavesden (which is around an hour away from central London) is the studio where they filmed a lot of the scenes in the movies. (And yes, I purposely wore my best Hogwarts-student look for this day.)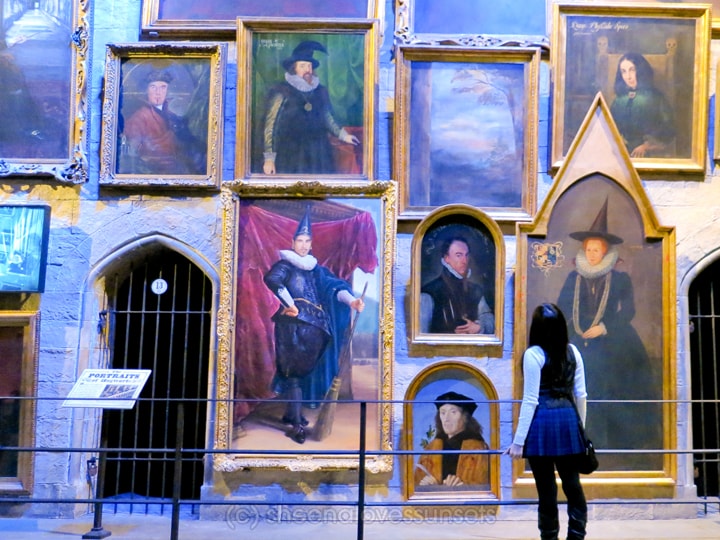 After the series was completed, they collected most of the sets, costumes and props, displayed them all here and created this interactive tour for the public. If you're a huge Harry Potter fan, like I am, you'll understand how big of a deal this is!! And yes, it didn't disappoint at all; it was SPECTACULAR to say the least!!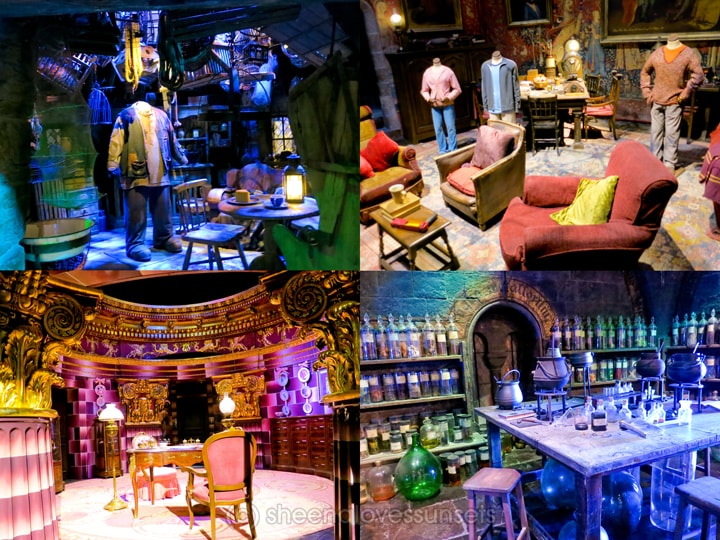 Hagrid's Hut, The Gryffindor Common Room, Umbridge's (extremely pink) office and The Potions Room, are just some of the sets you'll get to see with your own two eyes at this place.
The attention to detail is amazing: everything from the bottle labels to the book covers were all wonderfully designed. There were so many knick knacks and little surprises it was so much fun to gawk at everything.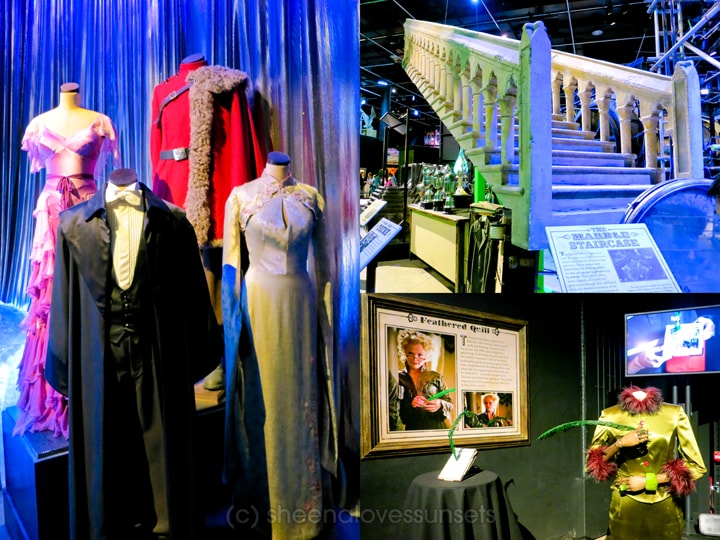 I personally wanted to stare at each set for at least 30 minutes but I was with my husband who isn't exactly fangirling like I am so I was only given a reasonable amount of time. Hehe.
By the way, don't worry, I'm not going to spoil everything for you (in case you're planning on going there soon) I'm just gonna post enough photos to get you excited!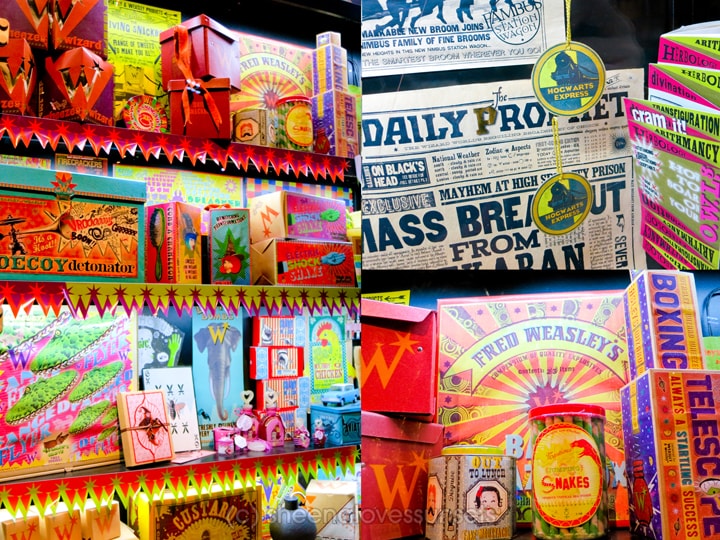 This is the Graphic Design section and my favorite portion of the entire tour! Look at all the wonderful packaging design. I cry. ;___;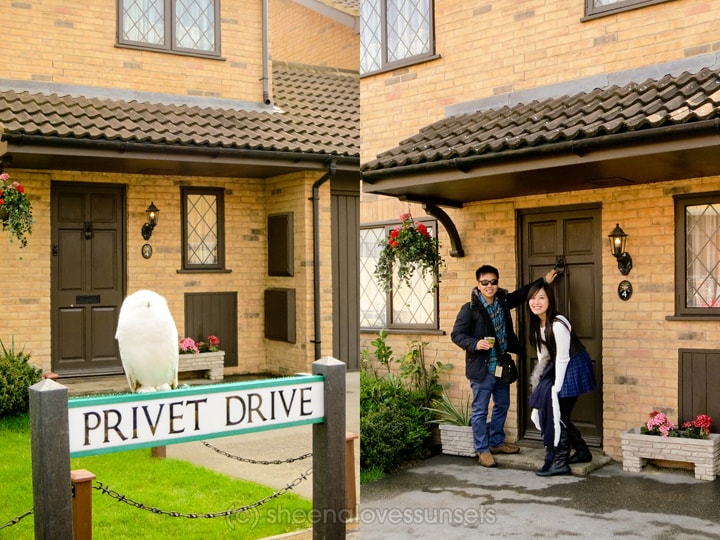 Then there's a portion called the "Backlot" where you get to go outdoors and see things like No. 4 Privet Drive, The Hogwarts Bridge and the different transportation used throughout the series (see pics below!)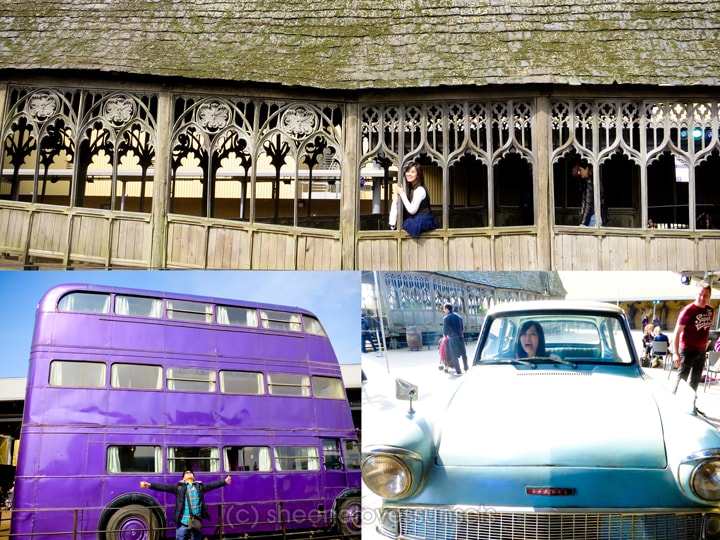 It was pretty cool that they allow guests to walk along the bridge and ride the cars. Plus, I'm glad they have the timeslots going on so there isn't a huge crowd in any part of the tour which makes it possible for every guest to try everything without having to wait in line for too long.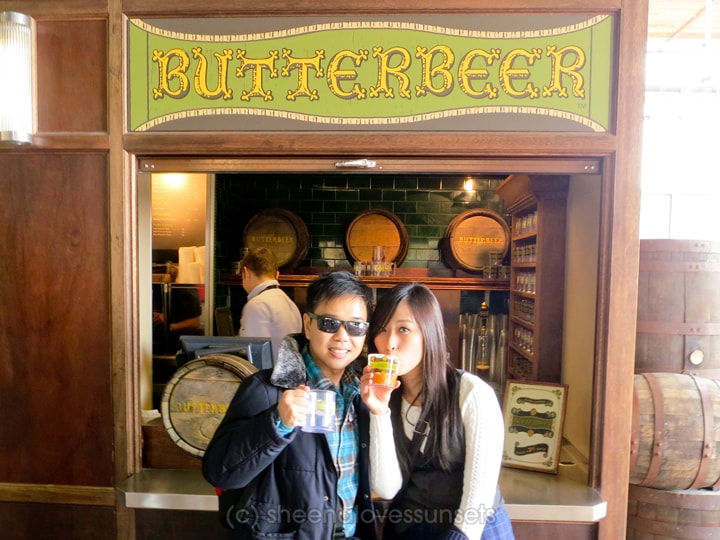 And we can't visit the wizarding world without stopping for a drink! YUMMMMY is all I can say! Butterbeer tastes like butterscotch cream soda (don't worry, it's non-alcoholic! Hehe!) This was undoubtedly Mor's favorite part of the tour!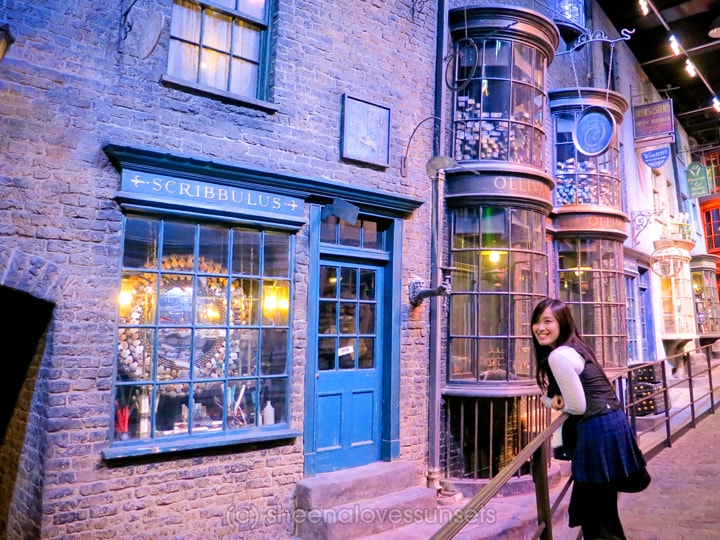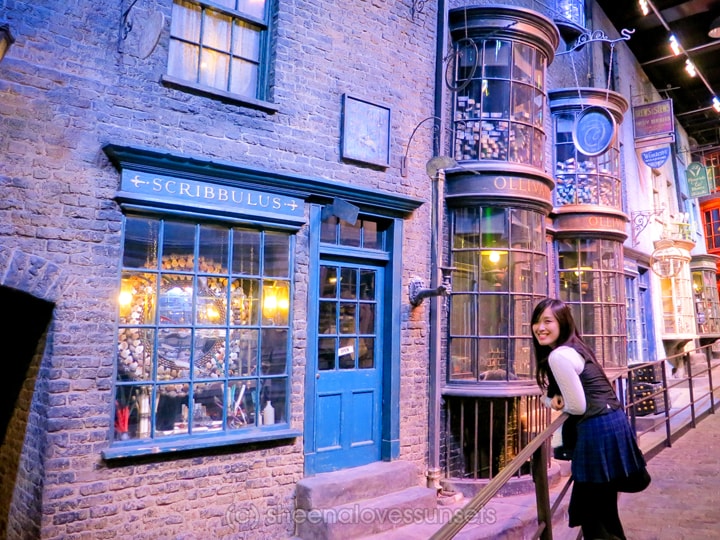 For me, it was a surreal experience walking down the set of Diagon Alley. Ever since I started reading the books, I had always dreamed of walking down this street and now, I actually am!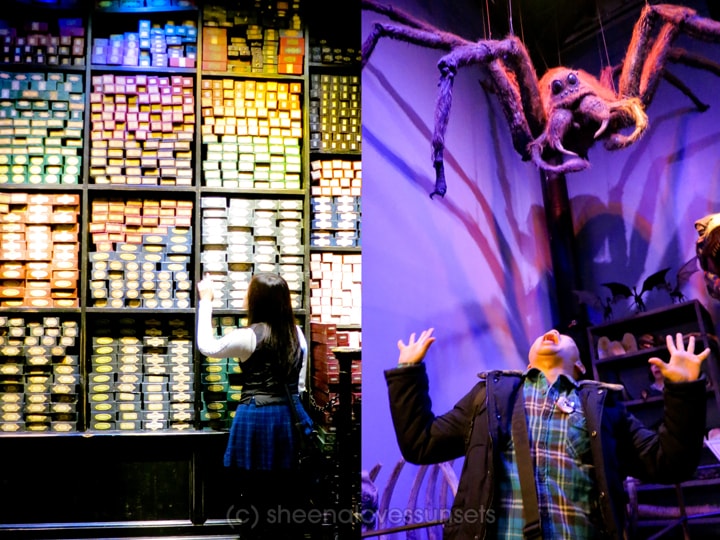 Now if you're planning on going there soon, here are some details you might wanna know!
We took the bus + ticket option available for purchase at their official website. I debated for a long time if we should take this or just use the Underground to go to the area but upon reading reviews online, I didn't want to risk missing our time slot (guests said the studio was strict about this) and we had a 9am schedule so, better to be there early with their official transport service!
We were staying at a hotel in Gloucester Road so we took the tube to Victoria and walked to the meeting place. There are signs and people queuing up, so don't worry about not being able to find it.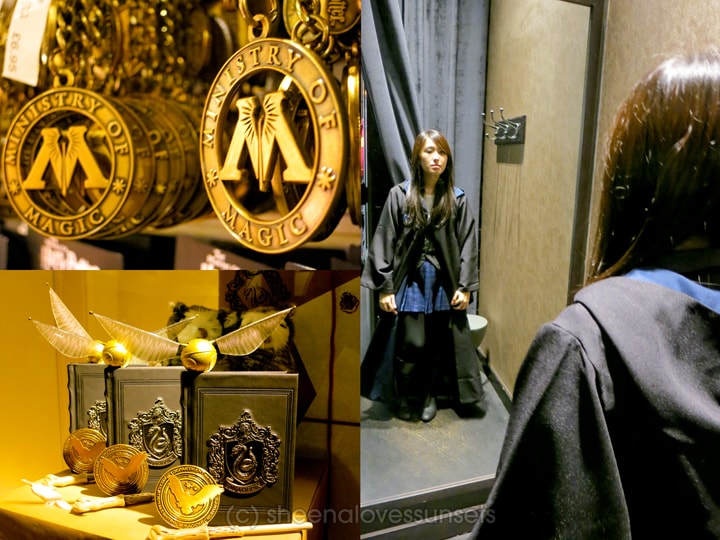 Some tips:
Expect a LOT of walking and standing up.
Wear very comfortable shoes. We didn't realize how tired we were until we sat down to have lunch (aaaahhhh….)
Bring extra batteries for your camera!
By the end of the tour, I completely drained one of my batteries already and so I only had one left for the rest of the afternoon. But my husband says I was just too excited and took too many pictures (He doesn't understand! Hehe!)
If you don't mind spoilers, research about the different stops inside the tour so you can plan how long you wanna spend in each section.
I didn't do this because I wanted it all to be a surprise, which was also nice, but I wish I read how many stops there were at the very least so that I didn't rush on some areas!
Have fun!
(Note: This post is about our experience last April 2014.)