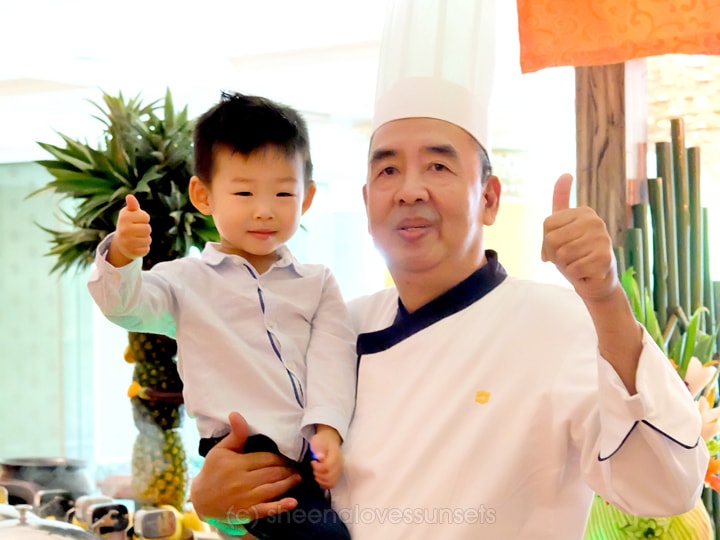 If you wanna overdose on good food, then book your seat for the next installment of The Picnic at Makati Shangri-La! Here, I'll be sharing with you all about the amazing dishes we tried and how the entire experience was like!
What is The Picnic at Makati Shangri-La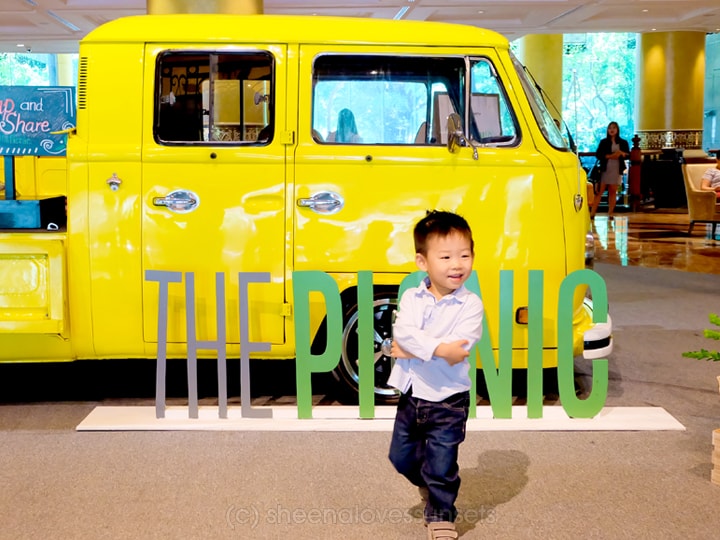 The Picnic at Makati Shangri-La is one big Sunday brunch buffet featuring the best of the best of Makati Shangri-La's celebrated restaurants: Shang Palace, Sage Bespoke Grill and Inagiku (our personal favorite!)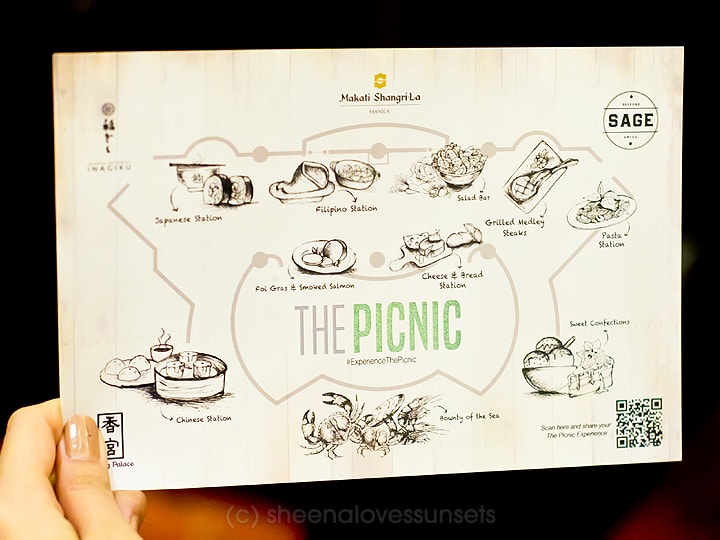 It's so big, you need a map. (Haha, half kidding!)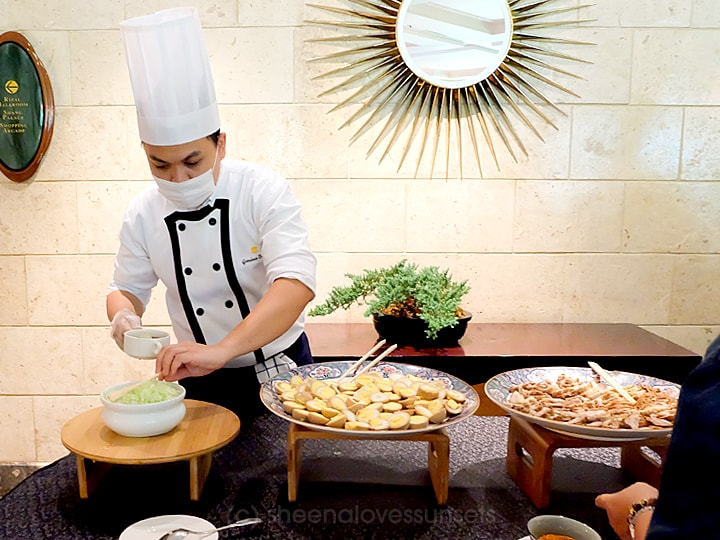 Held at the mezzanine level of the Makati Shangri-La, there are interactive food stations all around with different themes and cuisines.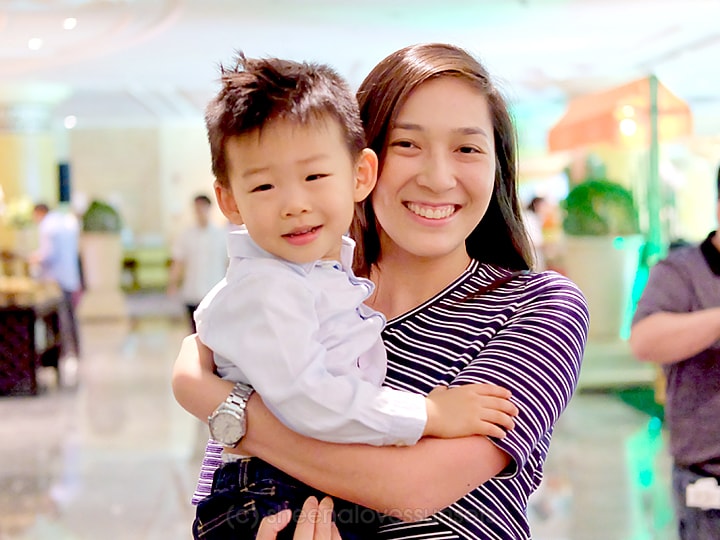 My super foodie best friend was there too! Hehe but we didn't see each other anymore after this because after getting food, you are seated at one of the three restaurants. We were seated at Shang Palace while they were seated at Inagiku.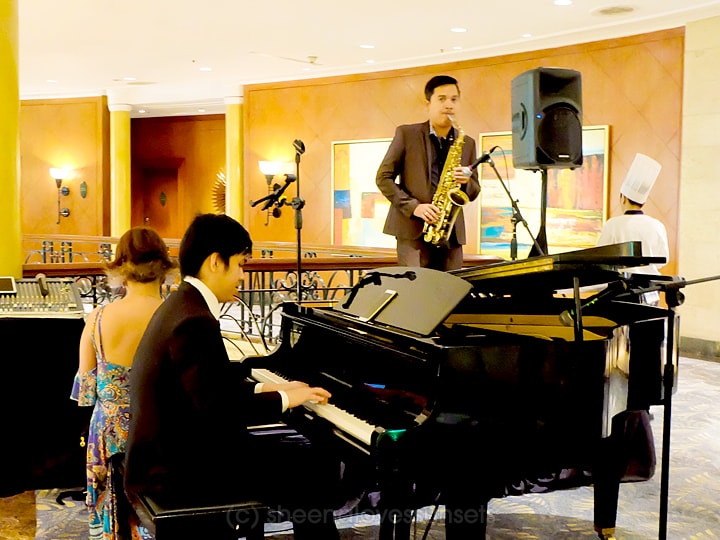 Did I mention that you're also serenaded with wonderful live music? Enjoy the sounds as you lose yourself in all the amazing selections. Let's begin!
The Different Food Stations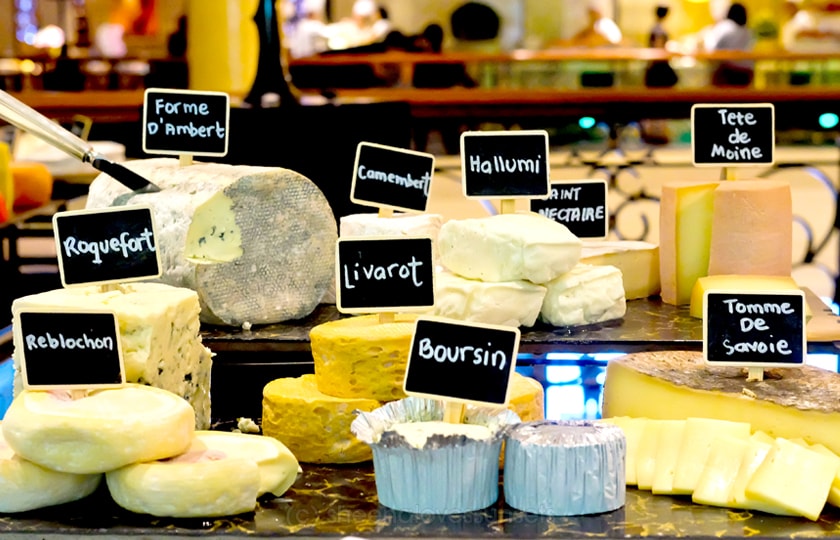 Let's start with the overwhelming cheese section. Overwhelming in a good way though! Plus, the staff was more than happy to assist and recommend which cheese would be better suited for us, which we appreciate!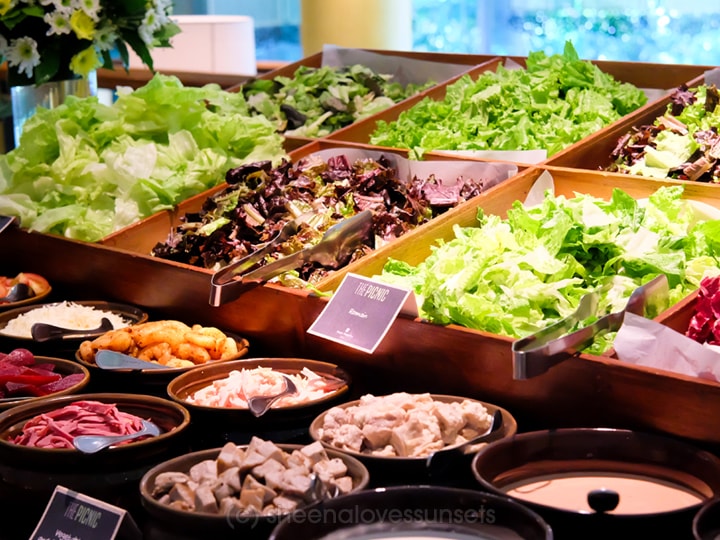 The Salad Bar: Mixed salads and Caesar salad station with condiments and toppings that included smoked duck breast, smoked chicken breast, marinated chili prawns and black pepper tuna.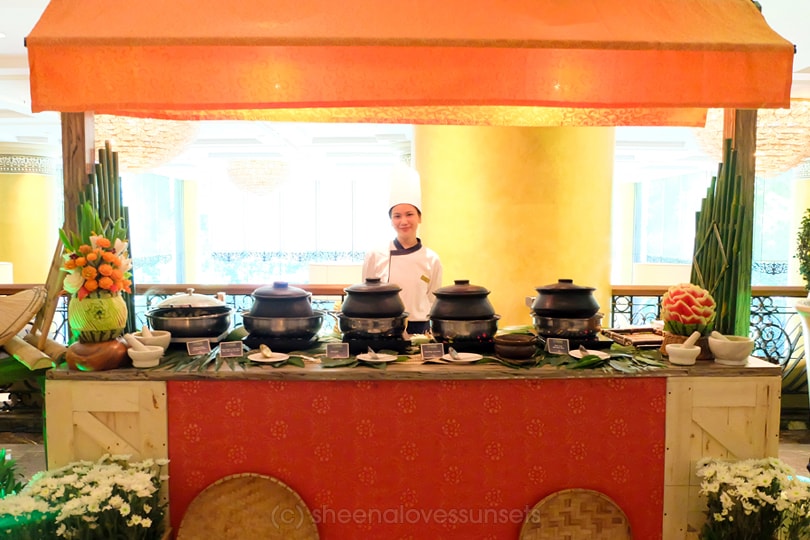 The Filipino station where you can have Lechon, Foie Gras Sisig (you heard that right!) and Fried Ox Tail Ravioli with Macadamia Kare-Kare Truffle Sauce (what?!)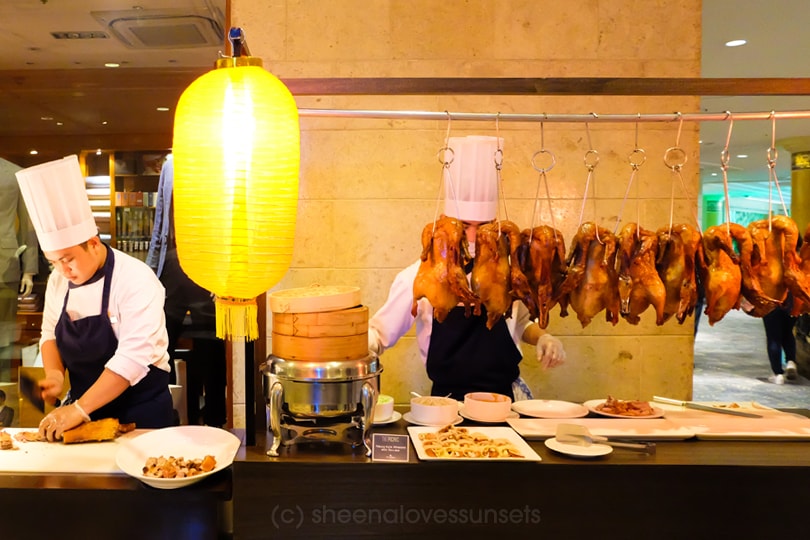 The Chinese station from Shang Palace where they had the usual Cold Cuts, Steamed White Chicken and Pecking Duck.
Honestly, I don't really go to the Chinese section when I'm at buffets because we already eat at a lot of Chinese restaurants on a regular basis but I made an exception for this one because Luke really loved the hot prawn salad!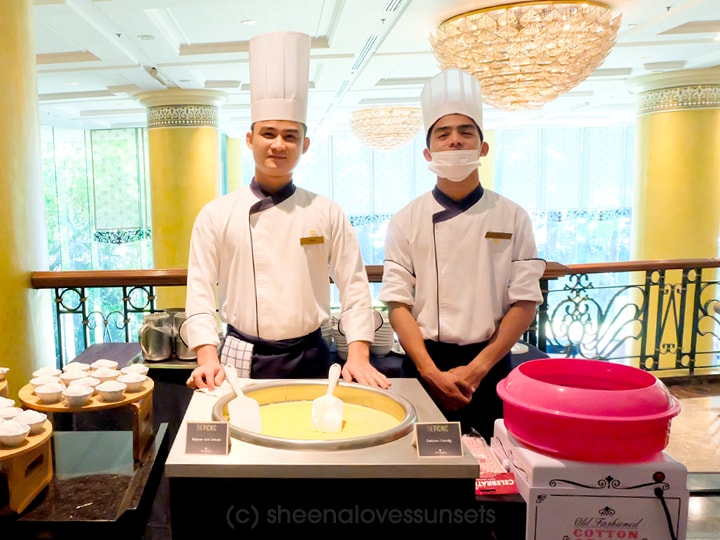 The Inagiku Dessert Station had Teppan Ice Cream, Mochis and Cotton Candy, which they shape in super cute animal forms!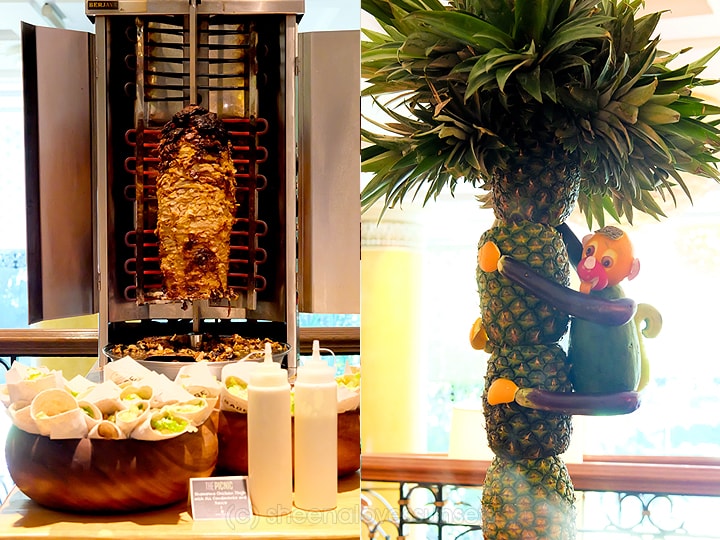 They even had a shawarma station!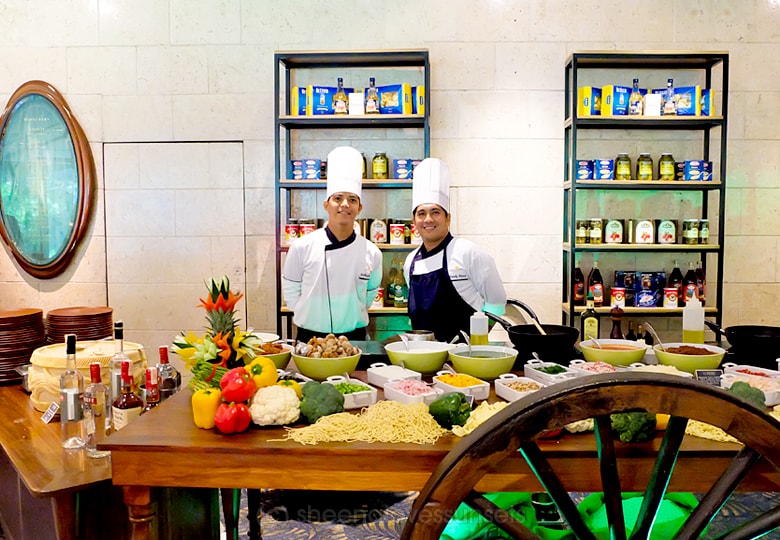 The Pasta Station: Something that was so interesting here was the pasta flambé with white sauce in grana Padano wheel.
Highlights of "The Picnic"
1. Foie Gras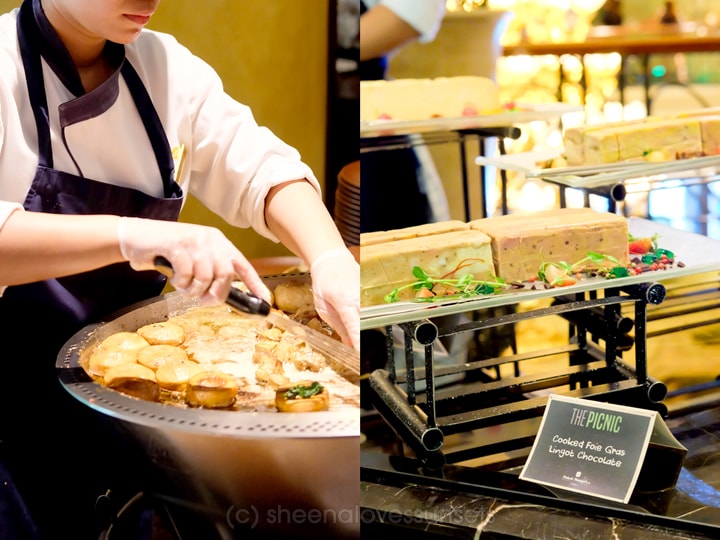 There was an abundance of Foie Gras at The Picnic, prepared in different ways. My favorite was the Pan Seared Foie Gras which you can have as is, or with brioche buns and sliced apples. Highly recommend that you get it with the apples and bun!
2. Seafood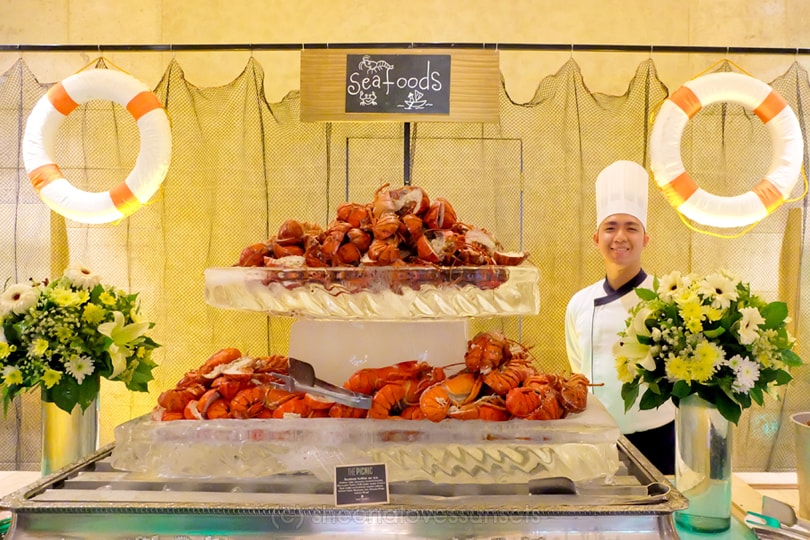 Of course, not to be missed is the seafood section where you can have your fill of lobsters. Don't worry. It's pretty hard to miss.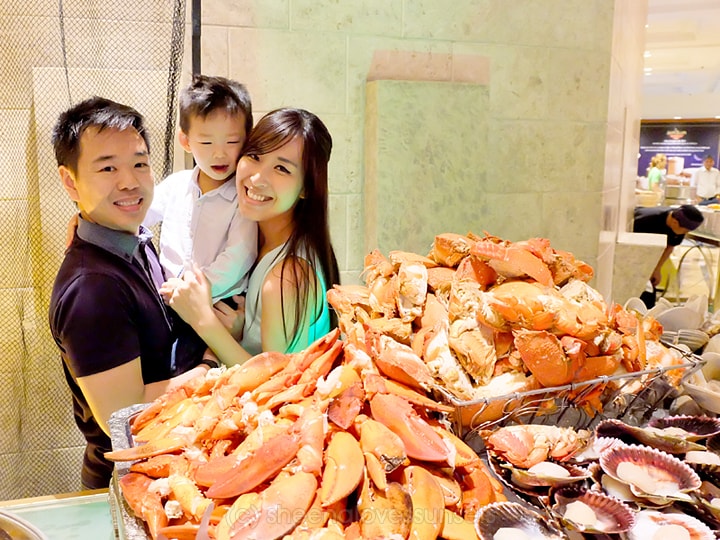 Look at that mountain. Even Luke said "Wooow!" They had Prawns, Crabs, Curracha, Smoked mussel, Sea snails, Clams, Crab claws and Suahe Prawns.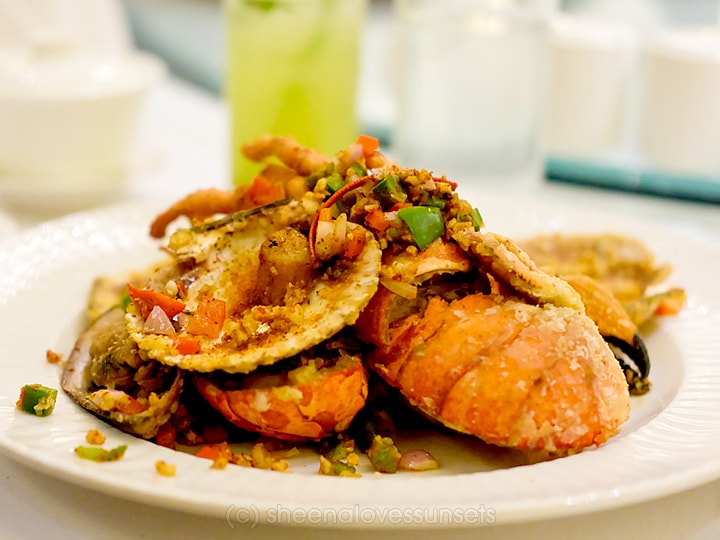 You can have the staff cook it and they'll happily bring it to you on your table. This was what the chef recommended: salt and pepper style.
3. Tomahawk Steak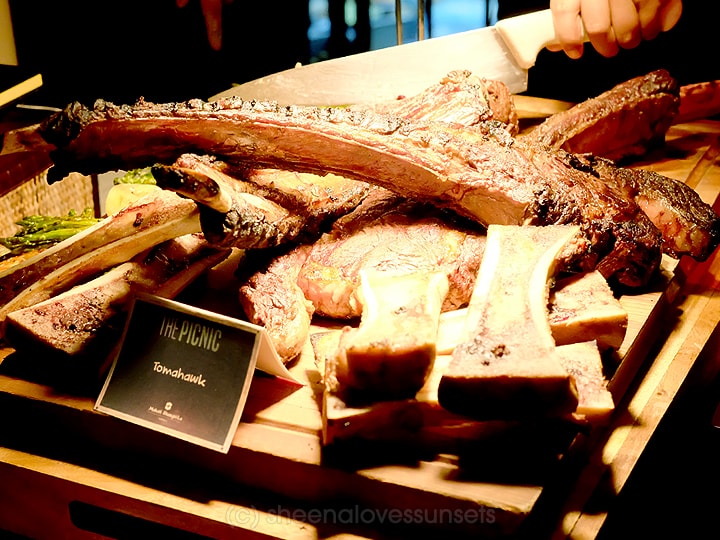 Yes, it looks like an axe! Not your typical steak and definitely something you don't usually see in buffets.
4. Inagiku Sushis & Sashimi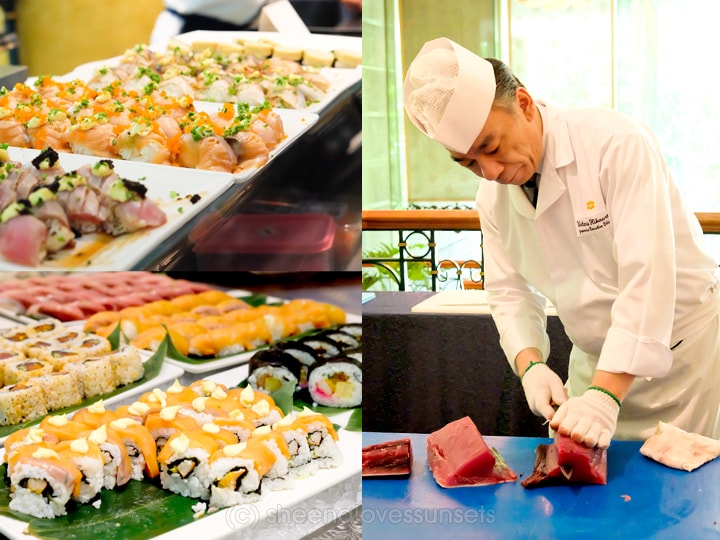 The Inagiku sushis are a must-get! I'm sorry but I'm very biased because Inagiku ranks high up on my favorite restaurants list. In fact, Mor and I save our Inagiku dates only for very special occasions like if we're celebrating our anniversary! Hehe. (However, I would still highly recommend going to Inagiku's solo lunch buffet if you want more sushi selections.)
5. Angus Beef Sukiyaki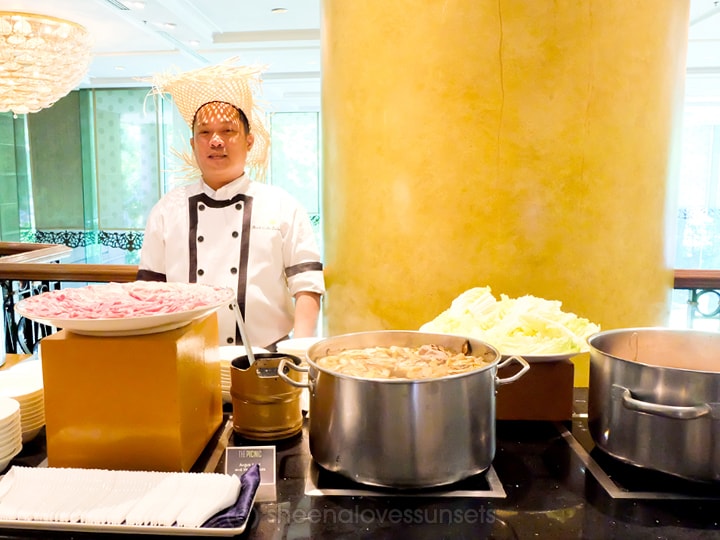 Ok so this one, I'll be honest, I personally didn't try it because I'm not a big fan of sukiyakis. But Mor and my brother kept raving about this so I thought I'd put it here. Next time, I'll be sure to try this!
Is "The Picnic" Kid-Friendly?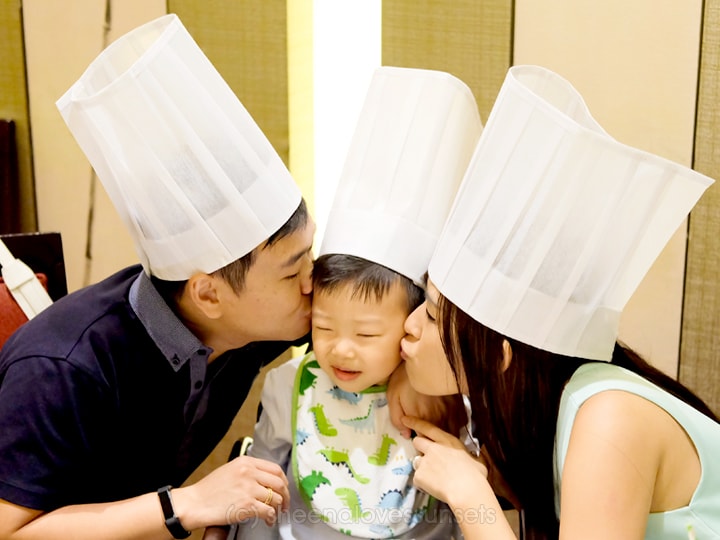 For moms like me, I'm sure you're wondering if it's ideal to bring the kids to The Picnic at Makati Shangri-La. To give you an idea of the cost, Children 0-3 years old eat free and 4-12 year olds are charged just 1,600++.
So if you're a mom of a 2 year old like me, you can bet it's a pretty sweet deal! (By the way, regular rates start at 2,800php++ per person)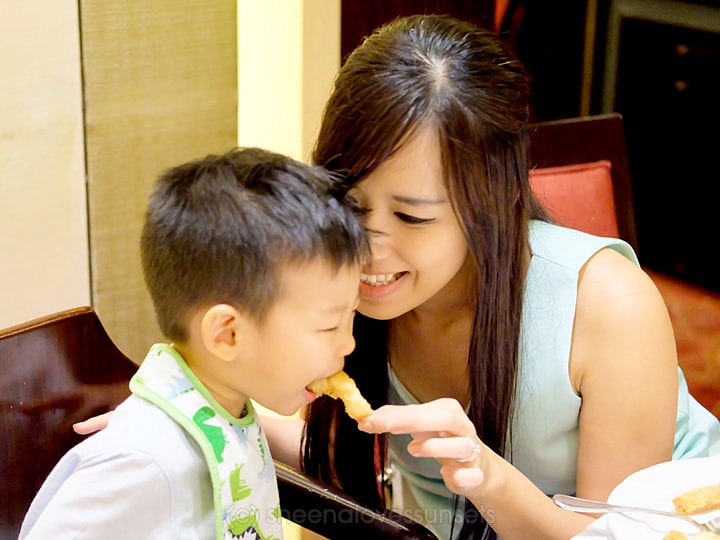 In terms of food, there are plenty of kid-friendly choices available. My 2-year old son enjoyed his hot prawn salad, tempura, paella and lobster (!) the most. Luke is really such a Chinese baby and he loves his Asian dishes a lot. Haha.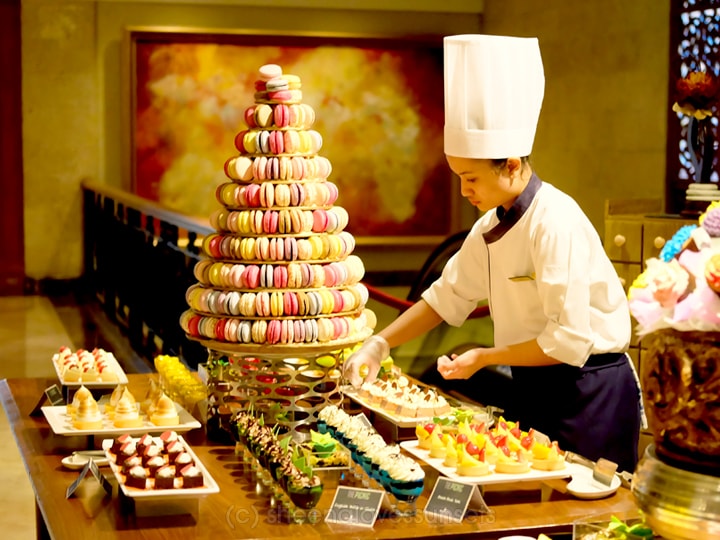 There's also a wide variety of desserts that I'm sure the kids will enjoy. They have all kinds of chocolates, macarons, cupcakes and even Filipino desserts like halo-halo and bibingka!
I can't give you Luke's "opinion" on them though because he surprisingly really hates desserts. He wouldn't dare touch cake. Go figure, right? Haha.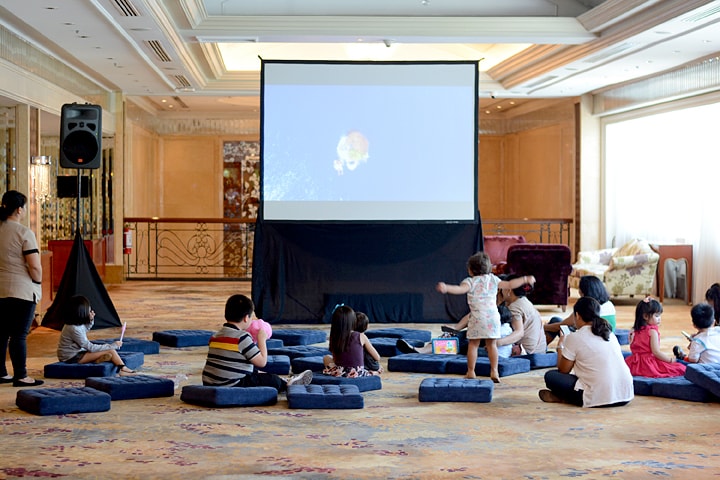 And speaking of being kid-friendly, the Makati Shangri-La team also prepared a special area where kids can hang out while waiting for mom and dad to finish eating. We didn't get to stay here anymore though because Luke was so sleepy by 3pm (yup, the time we actually finished!)
Overall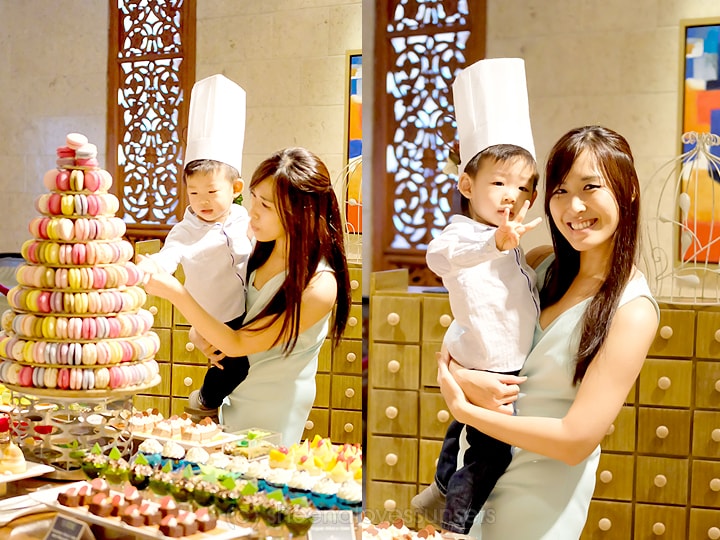 At first, it was pretty overwhelming to see so much food all at the same time. I felt like I was on a race to eat everything as fast as I could. I thought I was the only one, but then Mor later told me he felt so "pressured" to eat, which confirms my initial thoughts. Haha!
So don't get overwhelmed like us. Here are some tips if you plan on going to The Picnic at Makati Shangri-La (I sound like I'm writing an article about some really tough hiking adventure or something!):
Arrive early: When it opens at 11, there's not a lot of people crowding over the stations yet so it's the best time! (I had to do blogger duties, aka take photos, when we got there and by the time I finished, there were long lines at the stations already!)
Set your eye on the prize(s): Go around the area first so you know which ones you'll be "prioritizing." It's impossible to eat everything so just eat the best of the best!
Take your time and enjoy: Another reason why it pays to be early is you will also have more time to eat. Remember though that it is not a contest, even though it sometimes feels like it is! Hehe.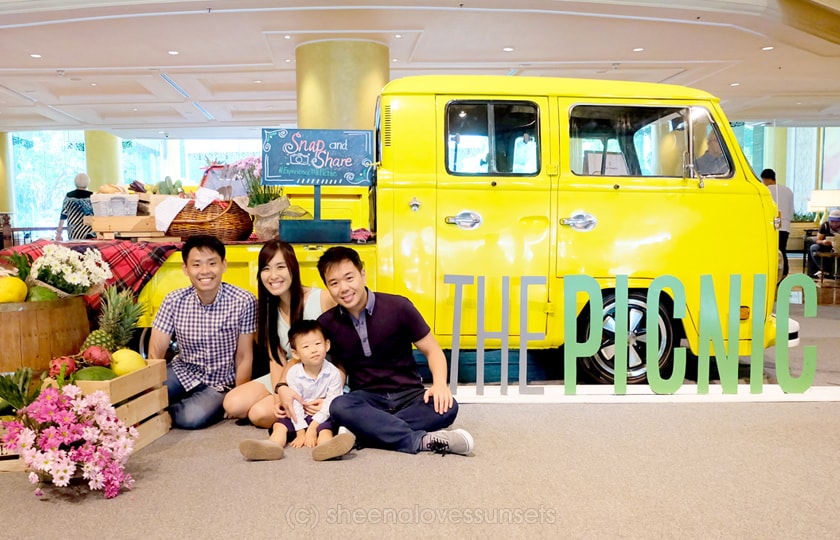 Excited to try The Picnic at Makati Shangri-La? Well, then I have some good news for you! The 3rd volume of The Picnic will happen on August 20, 2017 and the 4th one will be on November 19, 2017. So call Makati Shangri-La now and and book your seats now!
(NOTE: THIS POST IS ABOUT OUR EXPERIENCE LAST JUNE 2017.)