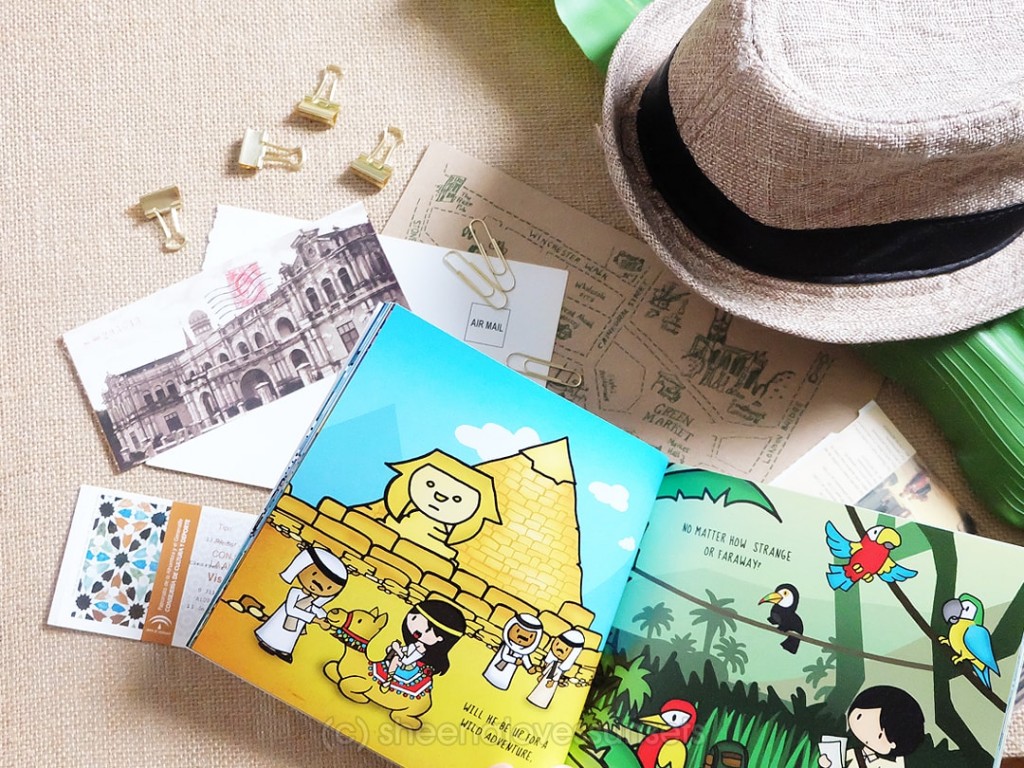 Whenever I meet someone new, I always ask them: "What's your #1 dream destination?" You'd be surprised at how much you can learn about a person from their answer!
For this entry, I wanted to share my top 5 dream destinations but instead of sharing photos from other people, I illustrated them because I wanted to show how I imagine these places to be! I would love to hear about your own top 5 list as well, so let me know at the comments below!
5. Mongolia
My dream: Horseback riding in the Mongolian steppes, stargazing at night and capping the day by sleeping inside a traditional yurt.
I want to visit remote places with wide open spaces because it's so different from the city life that I'm used to and Mongolia seems like that kind of place. I also want to know more about their nomadic culture and how life is like everyday on that part of the world.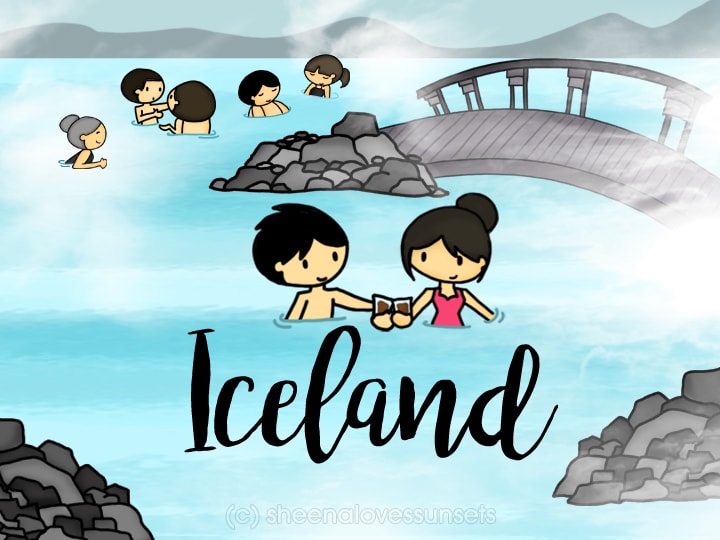 4. Iceland
My dream: Exploring the vast Icelandic landscape, maybe even witness the Aurora Borealis by God's grace, and treating myself to a long, relaxing dip at The Blue Lagoon. Cheers!
Ever since I read about Iceland from one of my favorite travel books "Geography of Bliss", it has always been on my bucket list. More than just the iconic Blue Lagoon though, I want to take my time exploring the different place in Iceland where nature seems to be at its finest!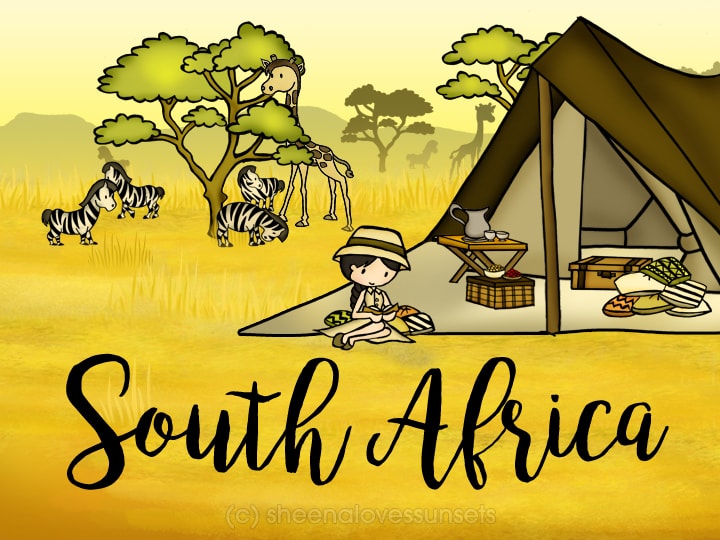 3. South Africa
My dream: Glamping in South Africa wearing my best safari-inspired dress, as I relax with a good book, while animals roam freely from a good distance.
Because a trip to South Africa is already expensive anyway, I want to go all out and have a luxurious camping experience, that's why I want to go glamping! I want to see animals walking around while I eat breakfast, go on a safari in my cutest safari outfit (yes, it begs to be mentioned twice, ok?) and enjoy the wild… well, I guess sort of, at least!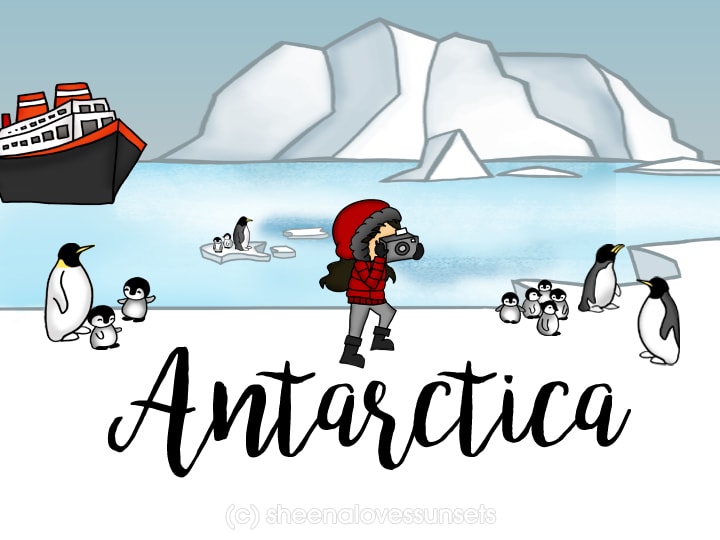 2. Antarctica
My dream: Joining an expedition to the southernmost continent, marveling at giant glaciers and chilling (pun intended) with cute penguins!
When I was little and I said that my dream was to visit Alaska, what I really had in mind was more like Antarctica; ice everywhere and cuddly penguins! Up to this day, the image of traveling to such an isolated and untouched part of the earth still excites me gives me the chills (ok I'll stop with the puns!)
But because Antarctica expeditions are not cheap, I have to work hard and save up first!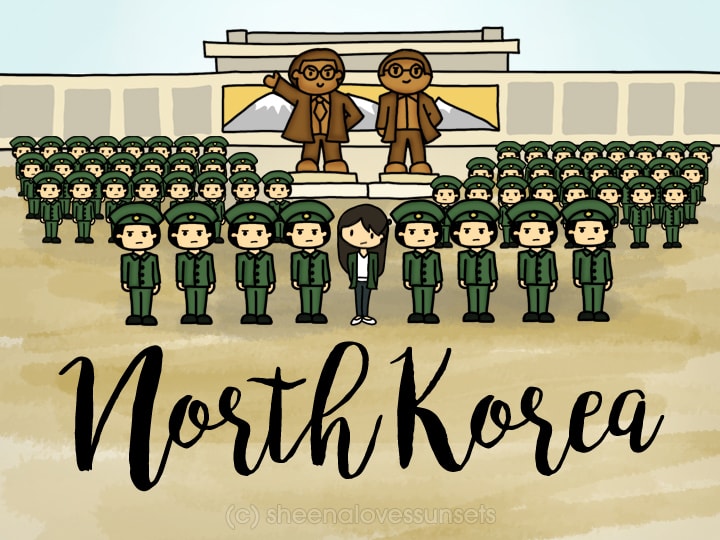 1. North Korea
My dream: Simply just to step foot in North Korea.
A lot of people tell me I'm crazy, but North Korea is really my #1 dream destination! I've always been so fascinated with the place (books, documentaries, click-bait articles, yes, come to me!) and more than a dream, it's really one of my life goals, for real!
To be honest though, I'm pretty sure I'd be totally jittery the entire time so I'd like to keep my visit as short as possible. I'm not even sure if I'll be able to sleep well at all. Are there daytrips to North Korea? Anybody wanna join me? Anyone…?