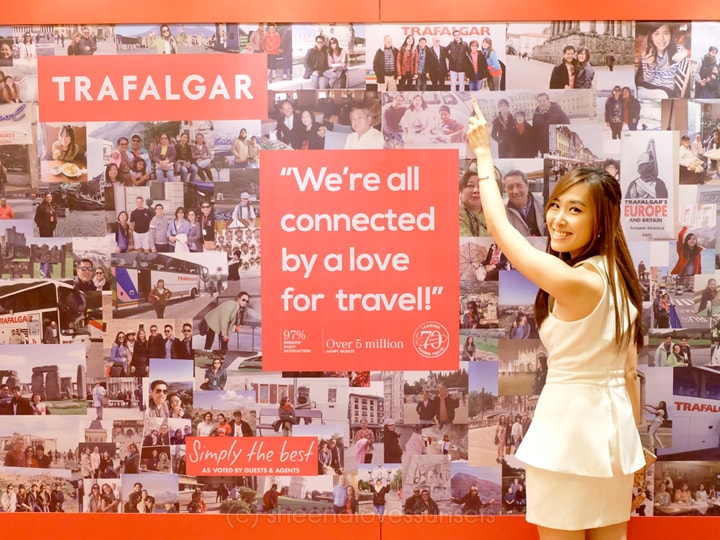 Trafalgar, the internationally renowned travel and tour company, is celebrating 70 years. CEO Gavin Tollman traveled to Manila to celebrate this milestone together with Pan Pacific Travel, the general sales agent for Trafalgar here in the country.
Join me as I learn more about Trafalgar's legacy, discover their new offers (plus a special announcement!) and reminisce about my own Trafalgar experience. Can you count how many of my Trafalgar trip photos made it to the collage?
Trafalgar's Legacy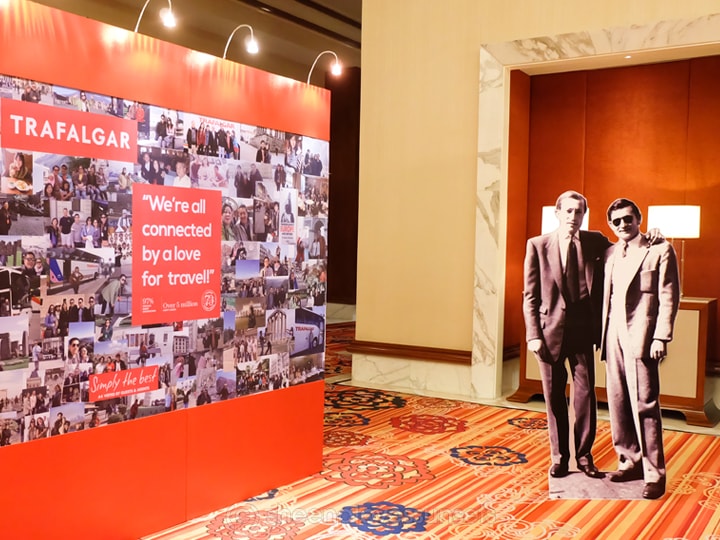 Four generations of Tollman's have headed Trafalgar since 1947. Today, Trafalgar is recognized globally as one of the best providers of guided tours across the world. Trafalgar provides its guests with wonderfully curated itineraries and prides itself with what they call "Insider Experiences." These are experiences that you can only get when you travel with them.
I'm hugely vocal about my love for planning my own trips, but if asked about guided tours, I would always recommend Trafalgar in a heartbeat. My own Trafalgar experience 3 years ago was nothing short of amazing!
My Trafalgar Experience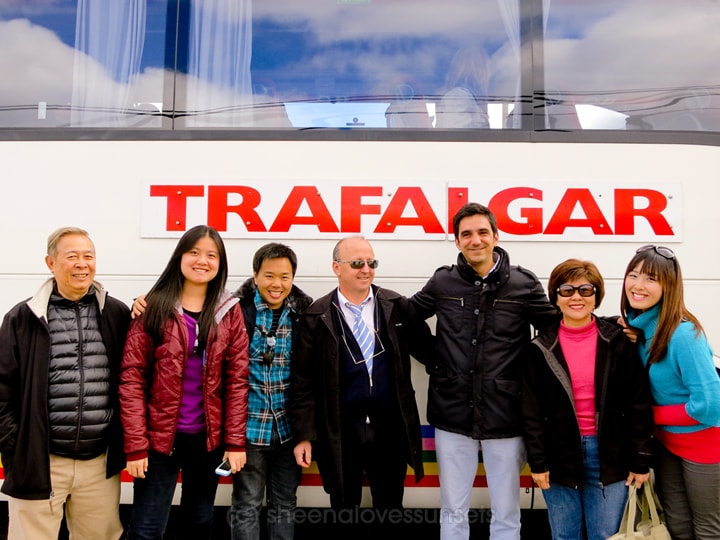 I traveled with Trafalgar last 2013 with my husband and in-laws to Spain and Portugal. Here we are with our driver and tour guide, David. I remember being so impressed with how good David was in engaging everyone and being genuinely caring. I rank him as the best guide I've ever had, so far!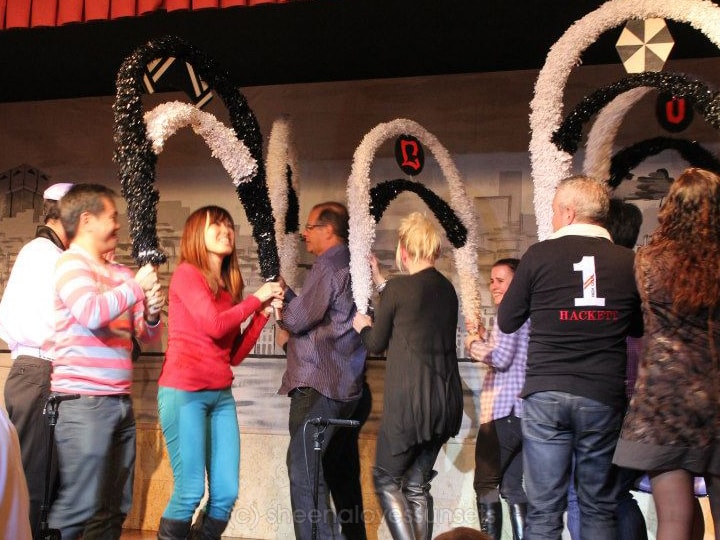 During that trip, we were treated to so many surprises like stops at places that weren't initially included in the itinerary. One time, David popped up with Portuguese egg tarts in hand for all of us as a treat! And on one night, Mor and I were able to join a folk dance after a Fado performance in Portugal (photo as proof above!)
More than the beautiful places we visited, it was those little fun moments that we'll always treasure. Trafalgar is big on the little details and that's why I loved them 100%. 
Trafalgar's New Offers and Special Announcement!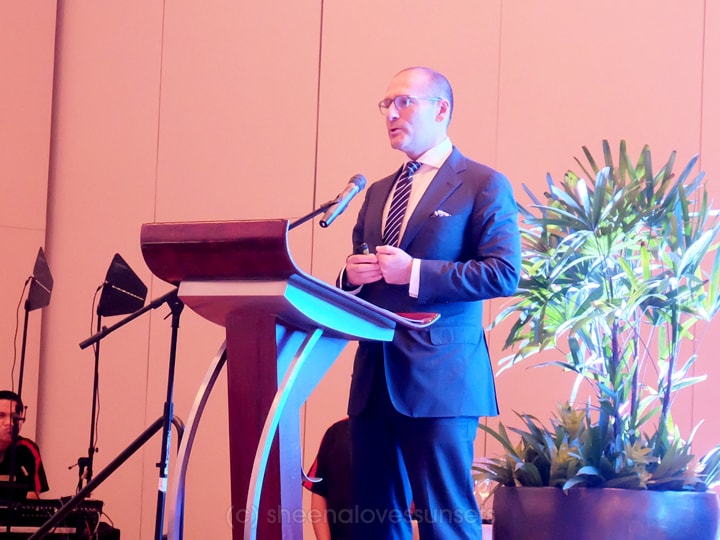 So of course, I was so excited to hear the new offers they were sharing for the night. Gavin Tollman, CEO if Trafalgar Tours, announced that they were expanding their Costsaver itineraries to US, Canada and Mexico. They were also adding new tours on their Trafalgar lineup. That's good news, but now I'm more confused than ever because I can't decide which trip to take next with them! Haha.
But the big news for the night was tundududuuuun… an exclusive tour only for past guests! 
Exclusive Irish Adventure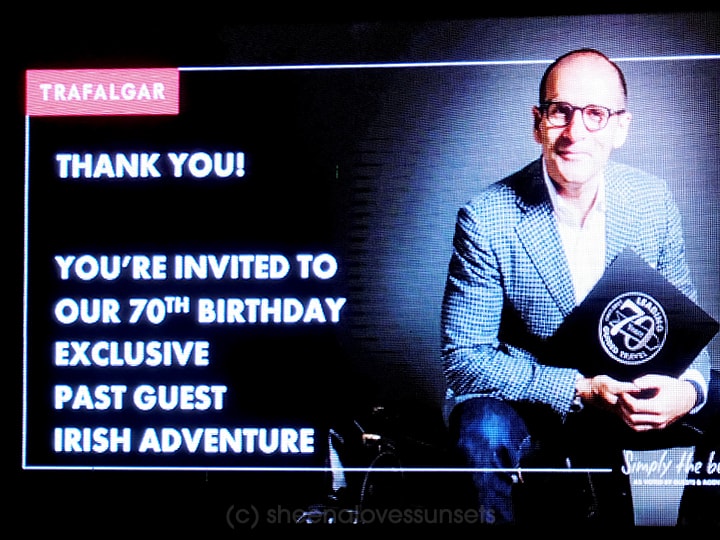 Gavin Tollman was very hush-hush about the details of this trip because he said it was gonna be a surprise. Here's what we know so far:
Destination will be in Ireland
Tour will be next year, on September 2017
Only 45 people from around the world can join (!)
Gavin Tollman himself will be joining the trip
Get treated like royalty and get the opportunity to stay at Ashford Castle
You'll meet Irish people you won't get to meet anywhere else
You'll see things you won't get to see anywhere else
They are opening the tour to everyone around the world on the same day on a first come first serve basis!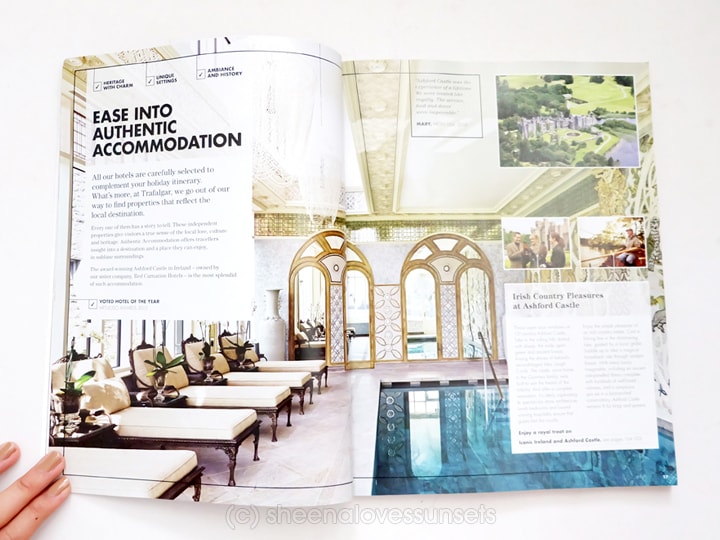 As Gavin Tollman said, if you're planning to take a trip to Ireland in the near future, this is definitely THE trip to take. Just the bit about staying at The Ashford Castle was enough to convince me! Now to get the time and funds…
Cheers to Trafalgar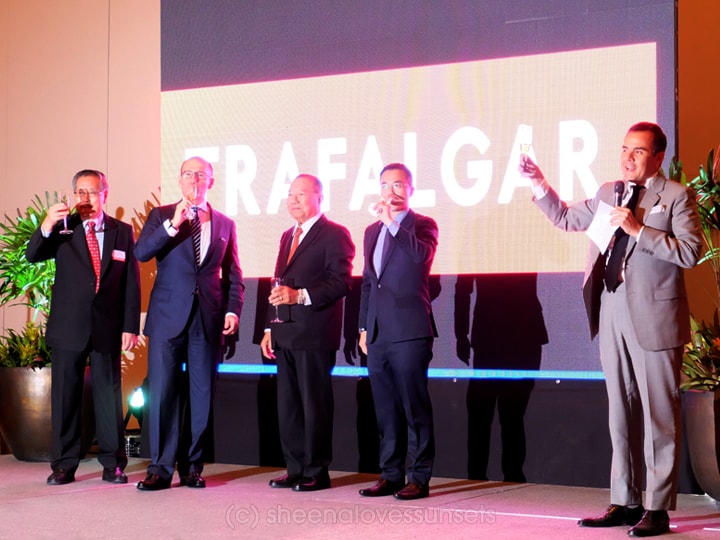 Trafalgar is known for their exceptional service and VIP guest treatments. A friend of mine said it best when she said "Trafalgar has mastered the art of touring." Congratulations, Trafalgar, for 70 years! I personally cannot wait for my next Trafalgar experience and I mean that wholeheartedly!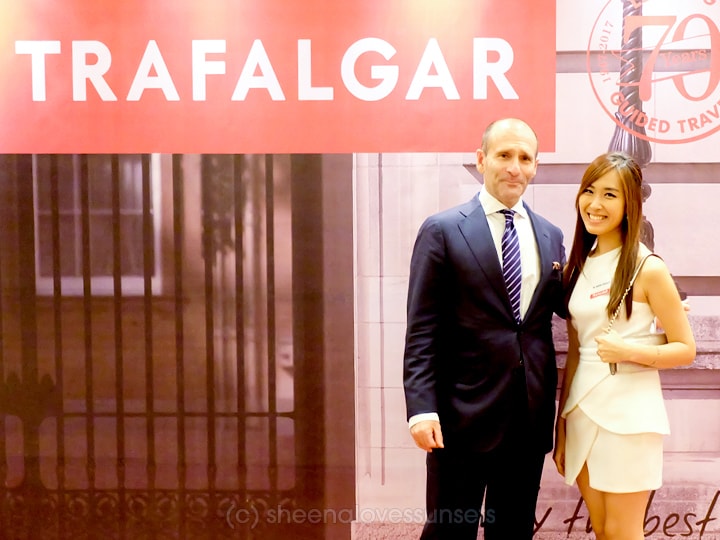 I was privileged to have met Gavin Tollman and also interview him the following day! Definitely a highlight of my travel writing career. He is such an approachable, passionate and inspiring CEO and I cannot wait to share with you all what we talked about.
Stay tuned for the interview, coming up next!
(NOTE: THIS POST IS ABOUT MY EXPERIENCE LAST OCTOBER 2016.)