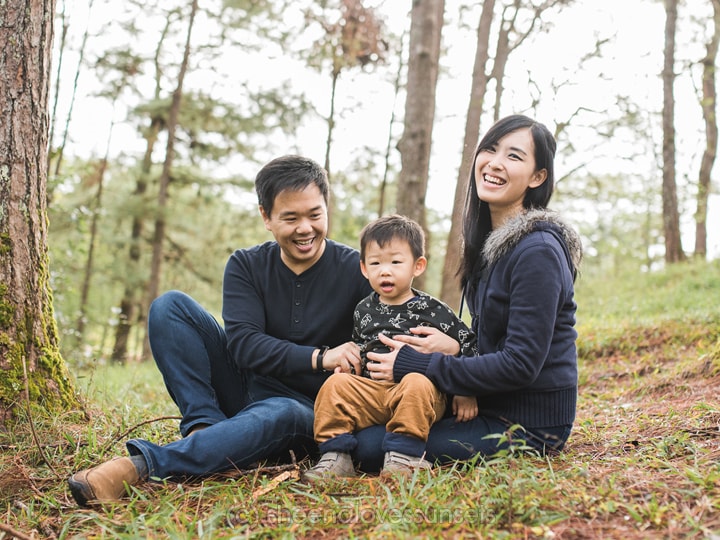 We recently took a trip to Baguio and it was our first time to travel as a family of three. We thought it would be nice to mark this momentous moment (travel-obsessed parents speaking here haha) by having a travel photo shoot with WanderZoom.
I think I have a new addiction. Uh, oh.
Location: In a forest, of course!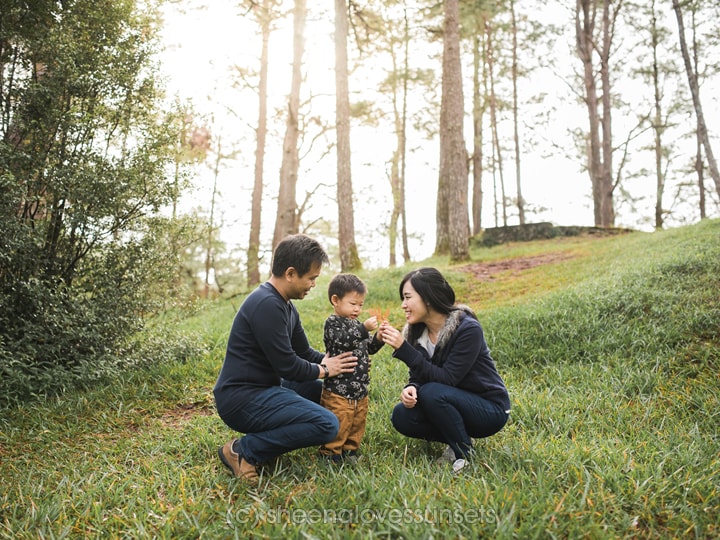 First, let me gush about our setting. I have always been in love with forests and tall trees.
I knew that a lot of the dreamy forest photos I see in wedding blogs were taken at Camp John Hay in Baguio. So when we were thinking of places to shoot in, this was the one and only choice!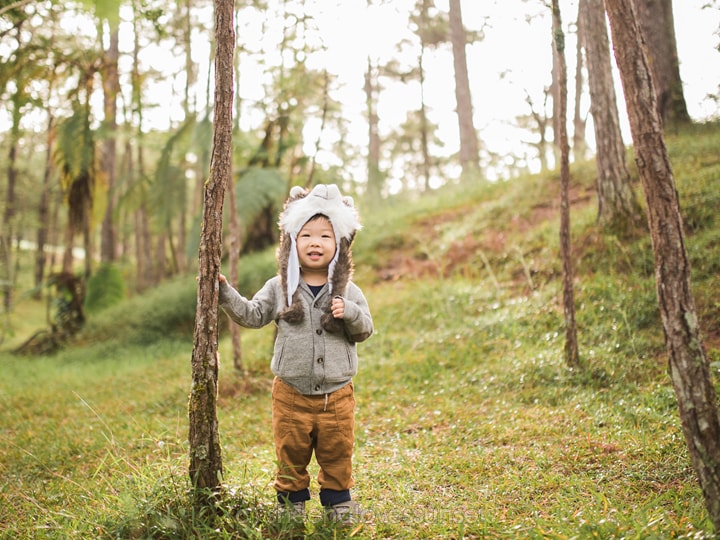 I have seriously never been more in love with a little wild husky. Heehee.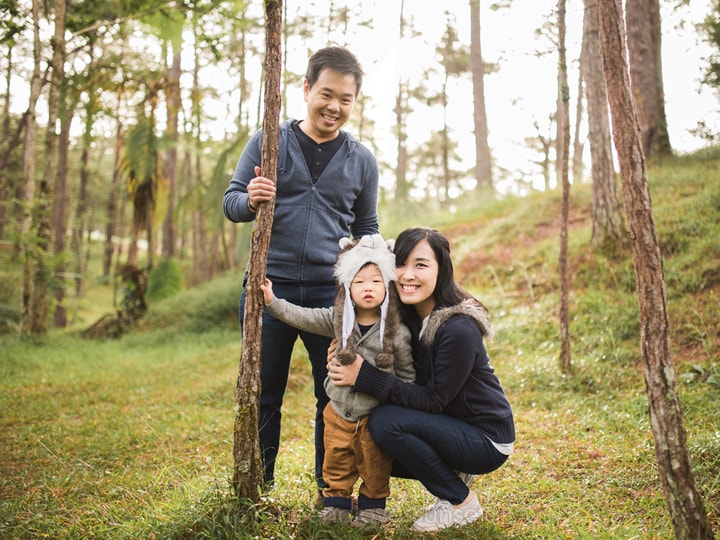 In an alternate world, Mor and I would have gotten married in a forest, surrounded by trees with just a few of our families and friends. We didn't have a forest wedding though because well, Chinese families and Asian culture (Hahaha! …but deep inside huhuhu! Just kidding!)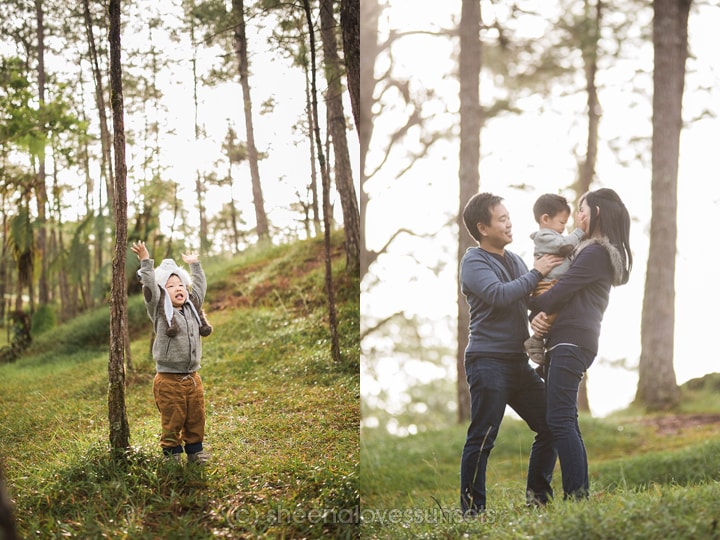 Our WanderZoom photographer, Blaze, suggested that we have our shoot at 7am in the morning. At first, I was hesitant because I would have to wake Luke up extra early but I'm so glad we trusted him. Camp John Hay was beautiful in the morning.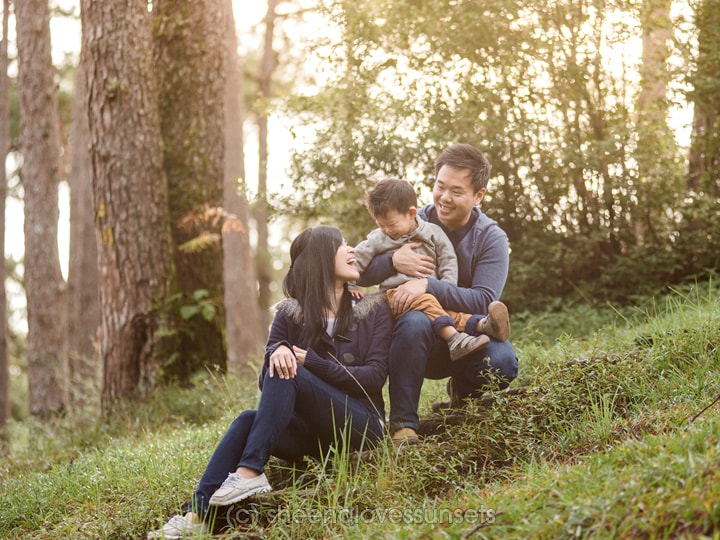 Maybe one day we can just buy a small house in the forest and live there. *Sees Mor's reaction to this suggestion* … or not!
Ok enough about my forest dreams.
How our shoot was like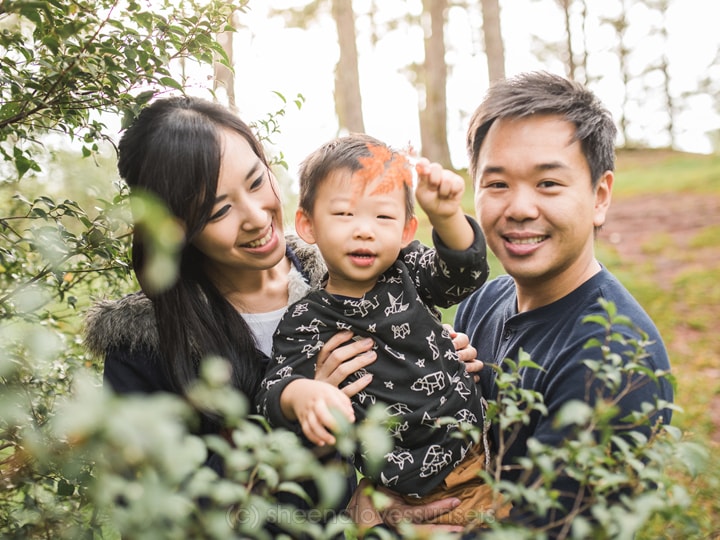 Luke usually has no problems in front of the camera (uh, probably because this Instagram mom takes his photos like crazy!) but he was exceptionally fun and game for everything during our shoot!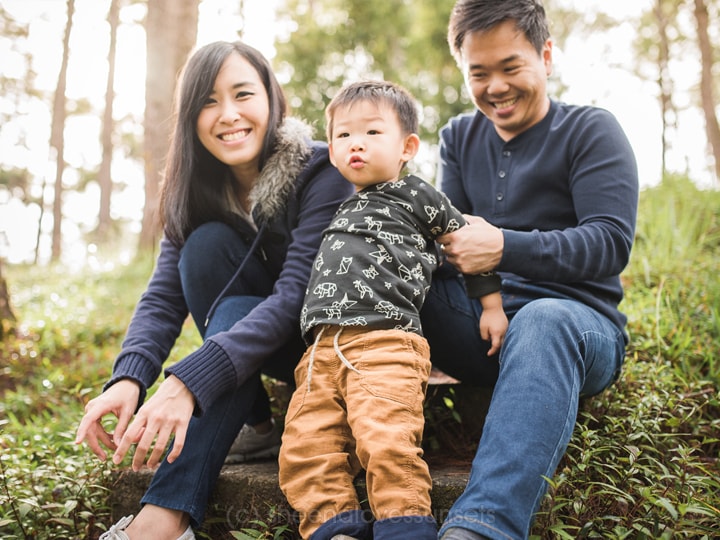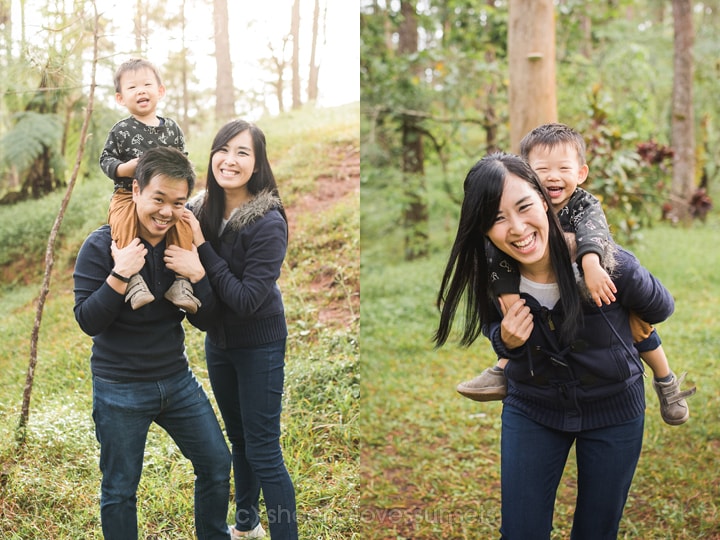 When Blaze of WanderZoom would ask him to smile, run or kiss, he would do everything without hesitation! I was so impressed! He was so comfortable and of course, I was happy about that. Thanks again, Blaze!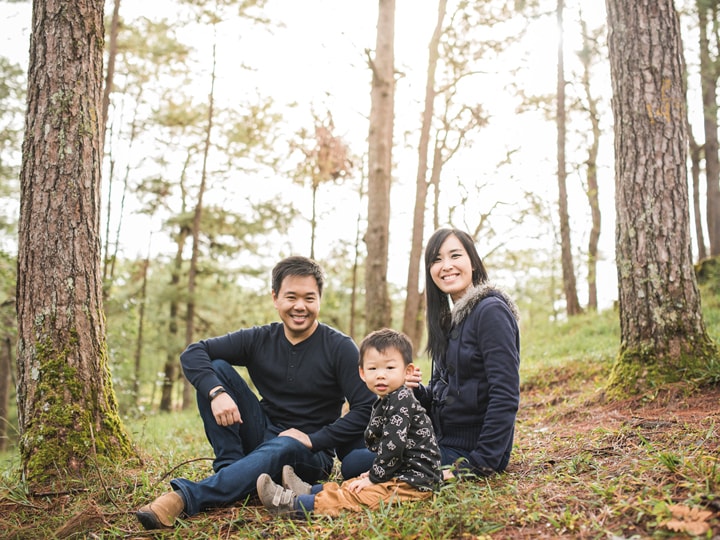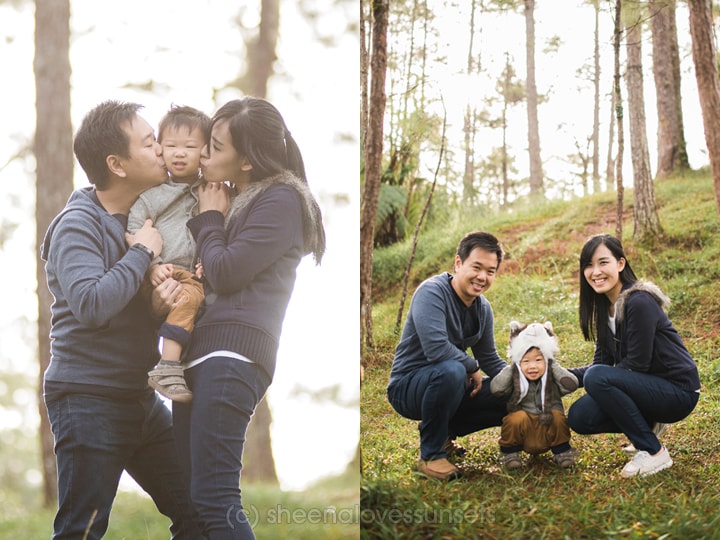 Overall, it was a very relaxed shoot. No elaborate getups, no outfit changes; just us and how we are as a family!
Why I highly recommend getting a travel photographer: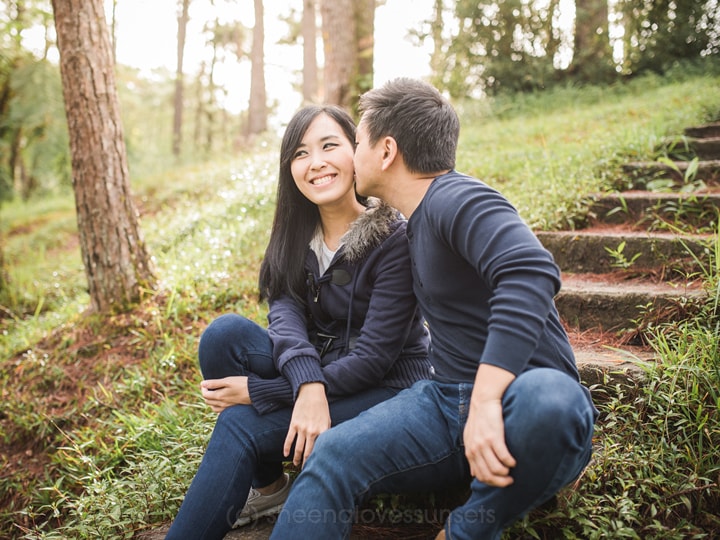 I'll be completely honest here. It was my first time to work with a photographer for travel because before this, I didn't think I would ever need one. I thought: I have a nice camera, I can take nice photos and I can set it on timer for group shots if I wanted. Besides, I felt that it was an unnecessary travel expense.
But after this session with WanderZoom, I'm singing a different tune! Haha.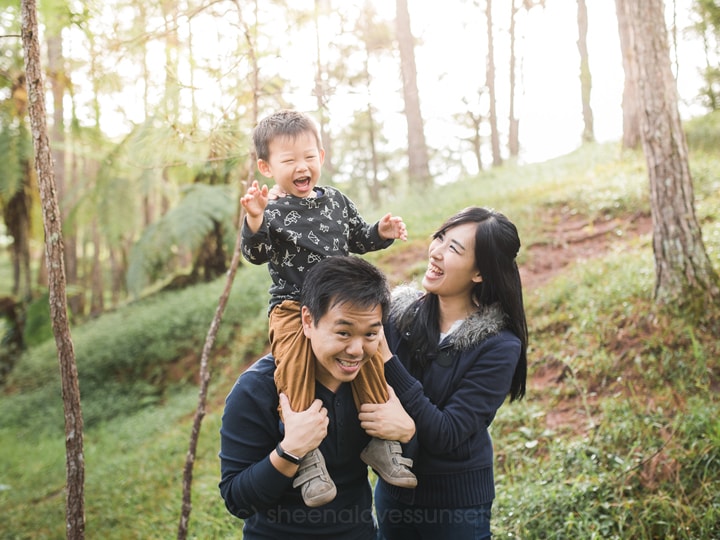 My top 3 reasons: 
You get a lot of beautiful candid, natural photos you can't get if you just use a timer or if you ask a random stranger to take your photo!
The local photographer knows the best spots to take your photos on. (Our photographer knew which spot in the vast forest had the best lighting. I'm so impressed. Haha!)
Your professional photos serve as great souvenirs for your trip. I'd rather have these than a bunch of keychains any day!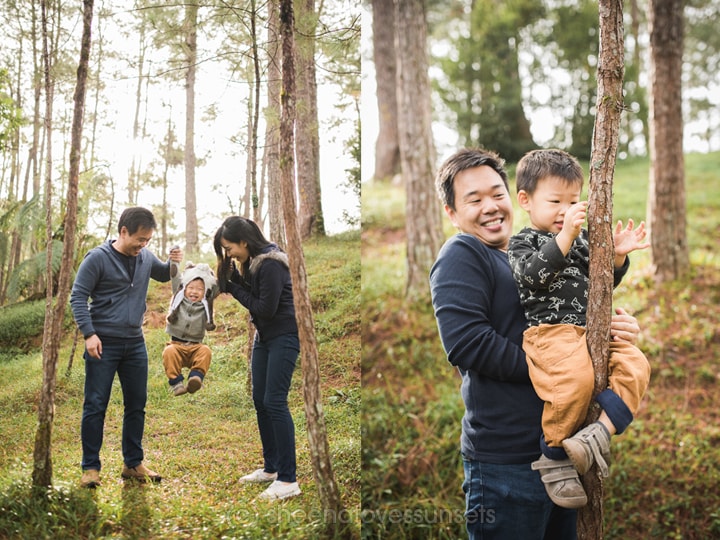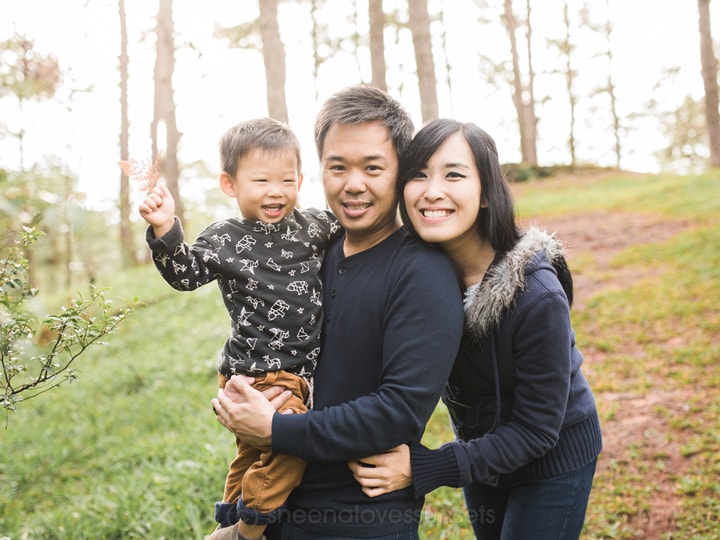 You can tell I'm super happy with our photos right? I can't wait to change all the photo displays in our home with these! Hehe.
Booking with WanderZoom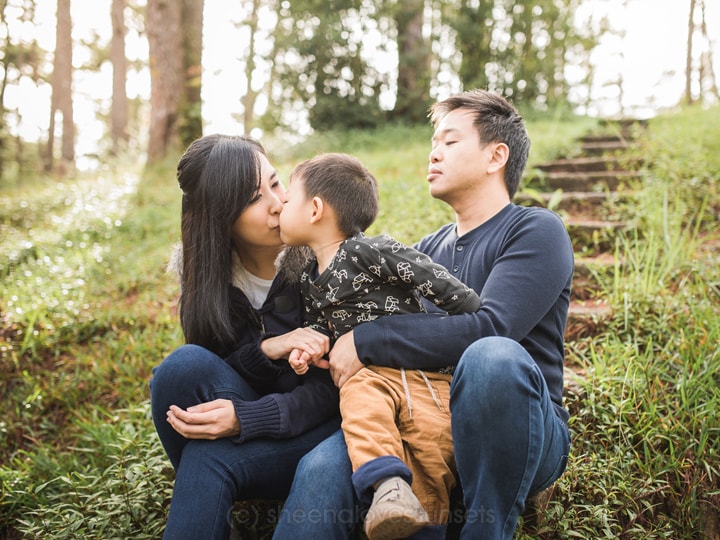 If you're interested in having a shoot for your next trip, you can book with WanderZoom easily on their website. It's super easy!
Go to the WanderZoom website
Choose the location (they're available in over 60 destinations across 30 countries!) and the photographer that you want
They will send you a confirmation with contact details of your photographer
On the day, you will meet your photographer and have your shoot
You'll receive the hi-res photos and an online gallery in 7 days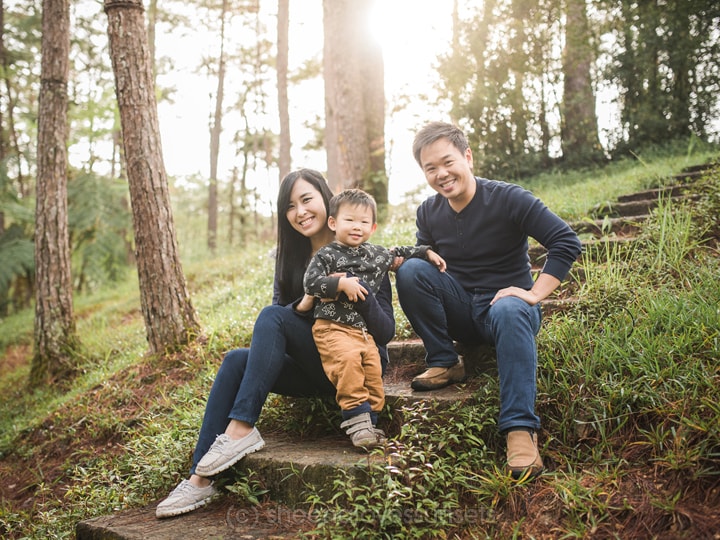 And if I haven't convinced you enough, here's my last attempt (haha!) Book with WanderZoom using my referral link (here) and immediately get $10 USD off on your booking! You won't get that discount anywhere else! Good deal, right?
Let me know if you decide to book! I would so love to see your gorgeous photos!