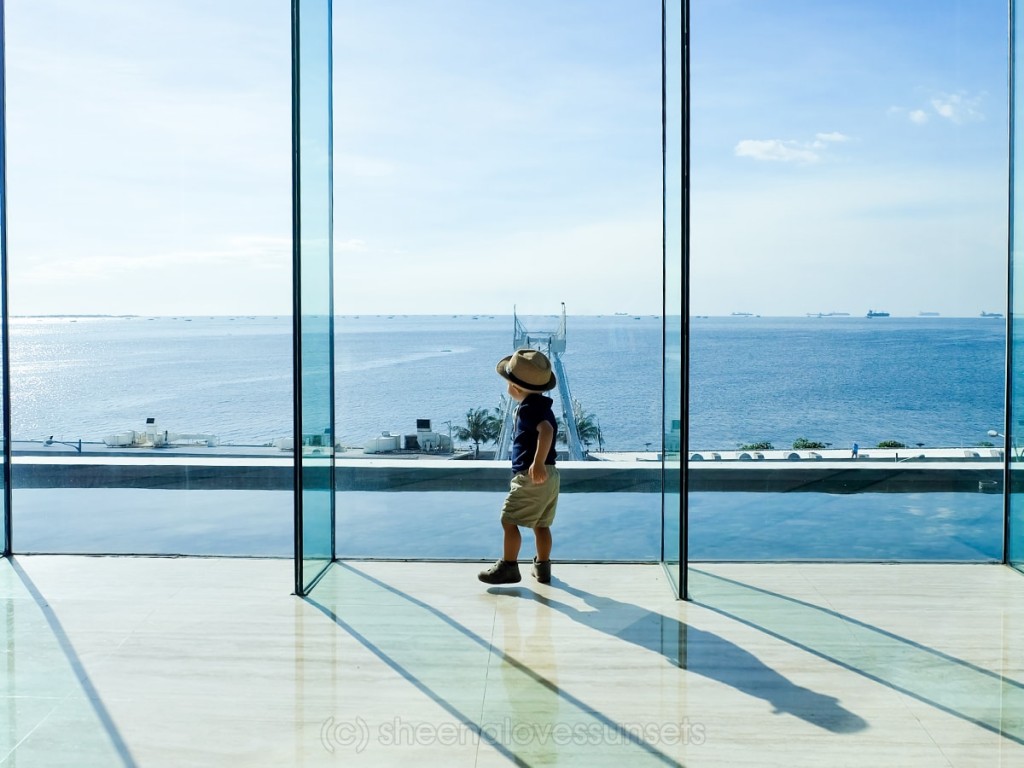 We've mustered up the courage to travel with Luke just recently, now that he's about to turn two. We thought he'd be much easier now as compared to when he was still a fussy baby. But it turns out, traveling with a toddler is whole different banana! 
1. Things are all over the floor, bed and basically, wherever there's space left!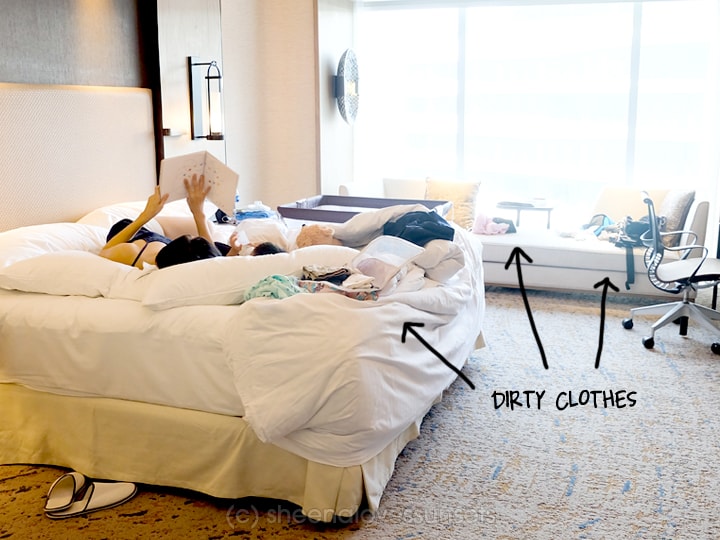 … and you can't seem to find that last pair of socks so you had to unpack all the contents of your luggage on the bed. Ok maybe that last bit was just me.
2. Packing and unpacking takes twice the time and effort because he tries to "help"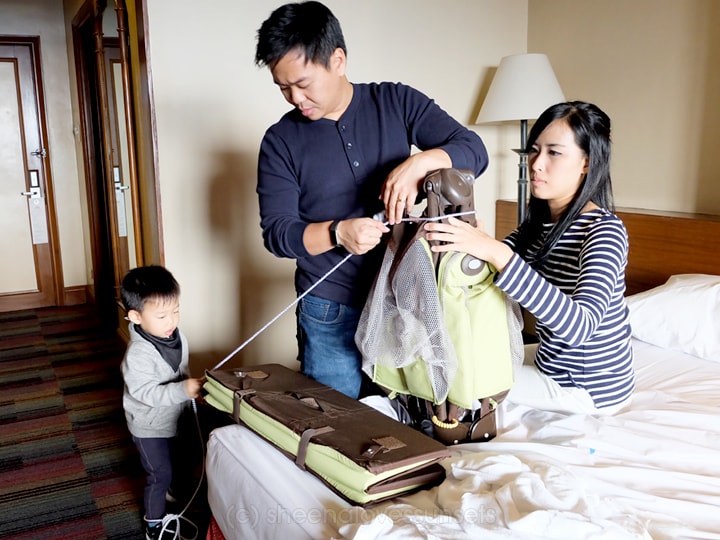 Notice the rope around his ankles. Hint: we didn't do that.
3. Eating also takes twice the time and effort

Do you want some eggs? "No."
Do you want some bread? "No."
Can you please just eat something? "No."
Anything? "No."
Nachos? "YEAH!!!"
4. Basically, you deal with "NO!" every 5 minutes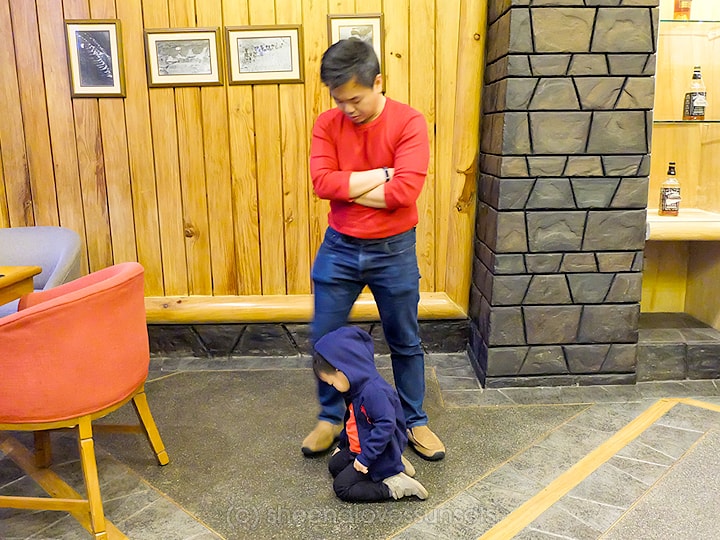 Let's take a bath. "No."
Time to get out of the bath. "No."
Let's go. "No."
Ok you can stay. "No."
5. Sometimes, you just give up and let him do whatever!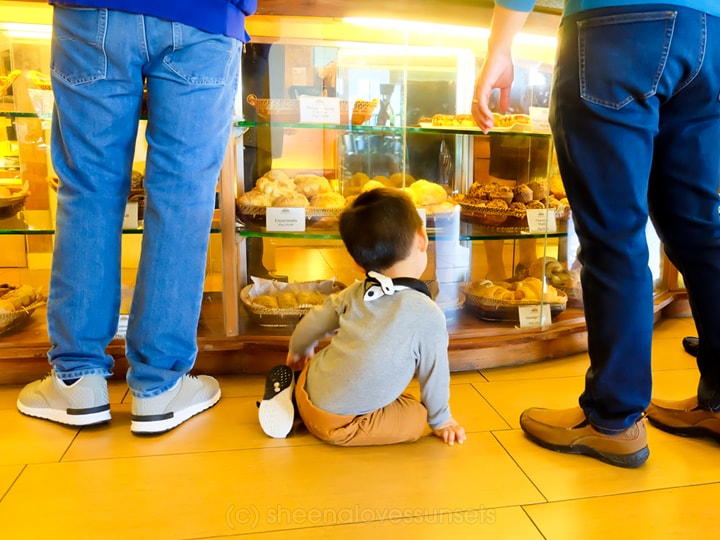 Fine, you win. You can sit on the floor ALL DAY!
6. You also give in to cookies, just to make him sit still

Might not be the wisest idea if he gets a sugar high, but… whatever. I just need my 5 minutes of peace!
7. You forget to take family photos (what?!), save for that one selfie!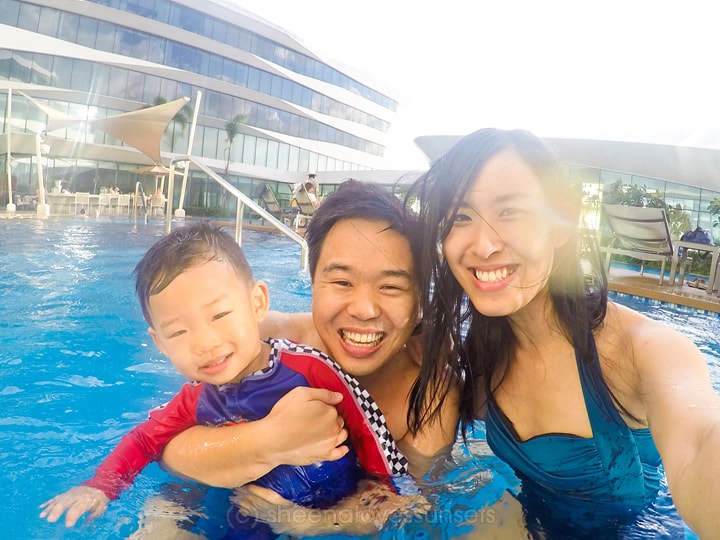 True story. And to think I used to be on top of my blogger game.
8. He will insist on doing everything you're doing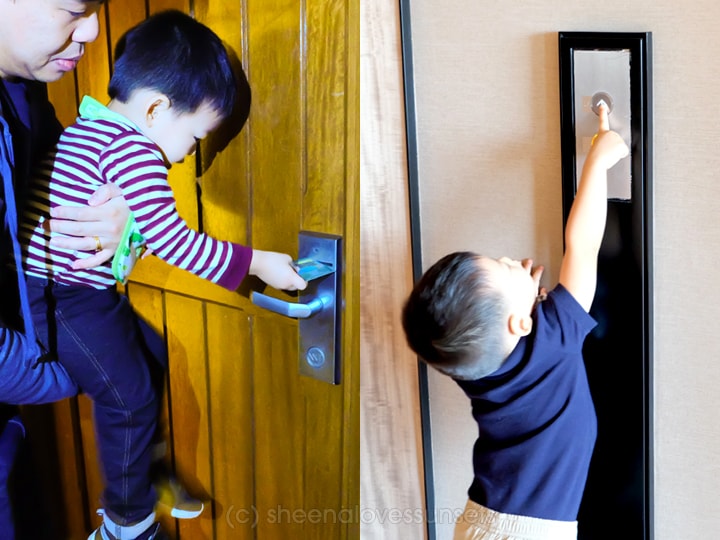 He just HAS to press both the up and down buttons at the elevator.
9. Seeing him happy will make you forget all the hardships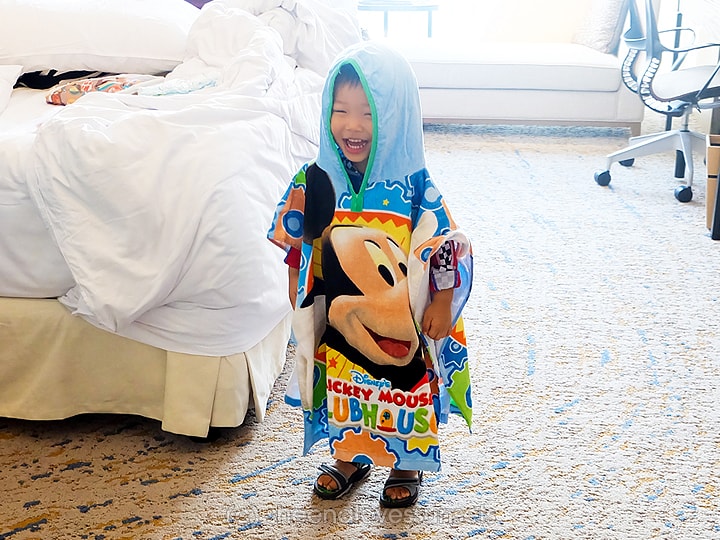 … or at least for a minute up until we're back at number one!
10. You get to kiss him all you want!!!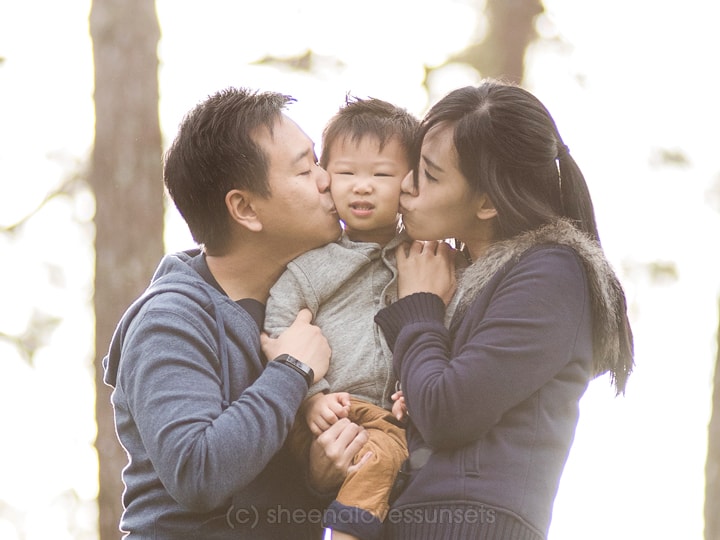 You deserve it!