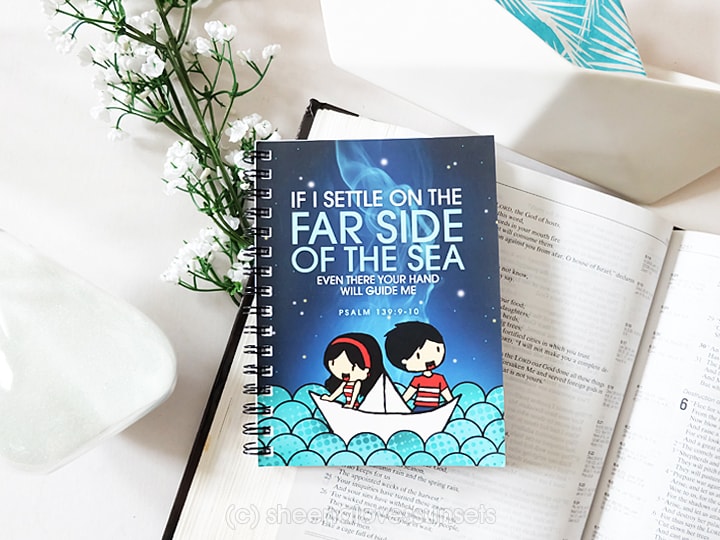 Wherever I am in the world, God is always there. Whether I'm riding elephants in India, hiking a mountain in Egypt or seeing glaciers up close in Alaska, God is everywhere.
Aside from opening my eyes to the beauty of His creation, God also teaches me a lot of things during my travels. Here, I share about a personal story, which is in a way, also a travel story, and what I learned about God during this particular time in my life.
When We Make Plans
When we were planning our London-Scotland trip last 2014, I was the one in charge of making the itinerary and making all the bookings for all 9 of us in the group. Because I was really looking forward to this trip, I made sure every detail was well-researched and by well-researched, I really mean it. I love planning for trips and literally everything from the opening hours of all the places down to all the underground stops we were going to take were taken care of.
A week before our trip, Mor and I found out that we were pregnant! We were elated! However, our joy was only short-lived because a few days before we were set off to fly, I suffered a miscarriage.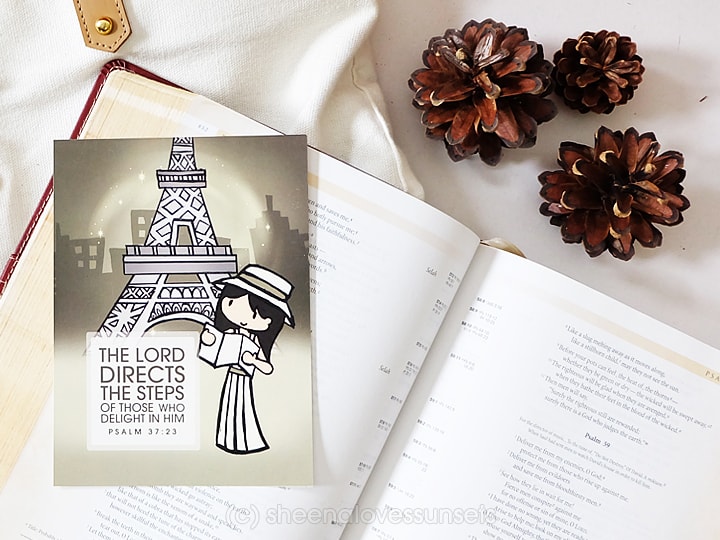 When God Changes Your Plans
One of my favorite verses is in James 4:13-17, which says:
"Come now, you who say, "Today or tomorrow we will go into such and such a town and spend a year there and trade and make a profit"— yet you do not know what tomorrow will bring. What is your life? For you are a mist that appears for a little time and then vanishes."
Because of what happened, Mor and I weren't able to join the trip anymore. Looking at the silver lining, I was thankful to God that my miscarriage didn't happen during the trip because that would have been chaotic (plans derailed, expensive medical expenses, hassle for everyone, etc.) But still, it was double the heartache for me and I didn't understand why God allowed for it to happen. I decided to just trust in his sovereignty and perfect plan for us.
When God blesses you with more than you deserve.
Just as God did with Job in the Bible, God didn't rewind and erase the bad things that happened even though that's what I initially would have wanted. Instead, God, in His grace, blessed us with something new.
While I was recovering (I was on bed rest after,) a friend helped us talk to the airline company if we could have our flight moved. I wasn't expecting anything honestly because we got our tickets at a discounted rate and usually promo fares don't allow for rebookings. But I was so surprised because after submitting all the health certificates and documents, they allowed us to change our travel date FREE on the condition that we do it within a month! That was more than what I prayed for!
Trying to push my luck further (but really, there's no such thing as luck with God!) I emailed all our hotels, tour bookings and even the overnight sleeper bus company trying to move everything. Again, I didn't expect anything because I know it's long shot, but only by God's amazing grace, ALL of the companies allowed us to rebook! What's more is, all of them (except for one) did not even charge any additional fee!
On April 2014, Mor and I traveled to London, just us two and we had the best time! The trip was such a great gift but really, the best blessing was just knowing more about my God; knowing that He is there wherever I am and that He takes care of everything. I may not understand why He allowed everything to happen the way they did but it gives me comfort knowing that He knows about my little and big pains and that in the end, He is in control.
That trip came at the perfect timing also, serving as our last travel bonding experience as a couple because 9 months later, we would welcome our first-born baby, Luke Halden.

(Note: Notebooks and prints on all photos are available at the online store.)