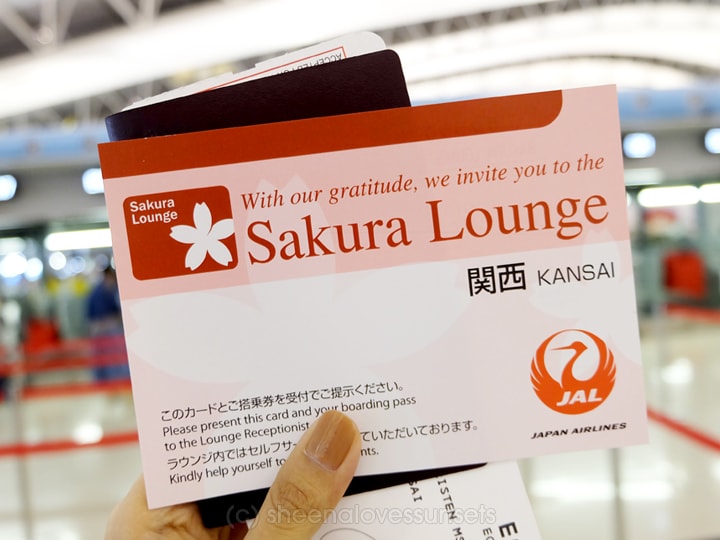 After spending three days in Osaka, it was time to say goodbye. But before boarding our flight home, I was privileged to enter The Sakura Lounge at Kansai Airport (KIX). My best friend is Premiere Elite status with Philippine Airlines and she can bring one extra person with her to enter the lounge. Thanks, Lor!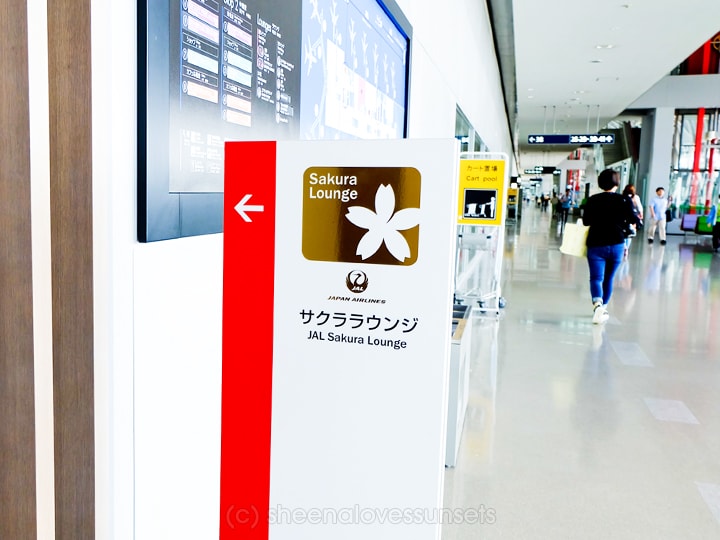 I used to be a no-frills kind of traveler but my husband is such an enthusiast for planes, airports, lounges and luxury travel, and so because of him, I've learned to love them too. (Well, it's not exactly that hard to love anyway, right? Haha!)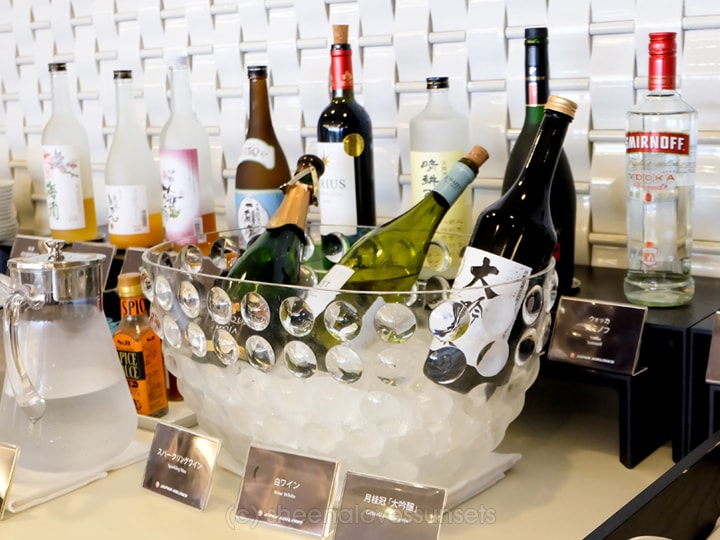 Airport lounges are something that I particularly enjoy because it's a place where I relax, eat, read magazines and catch up on my emails.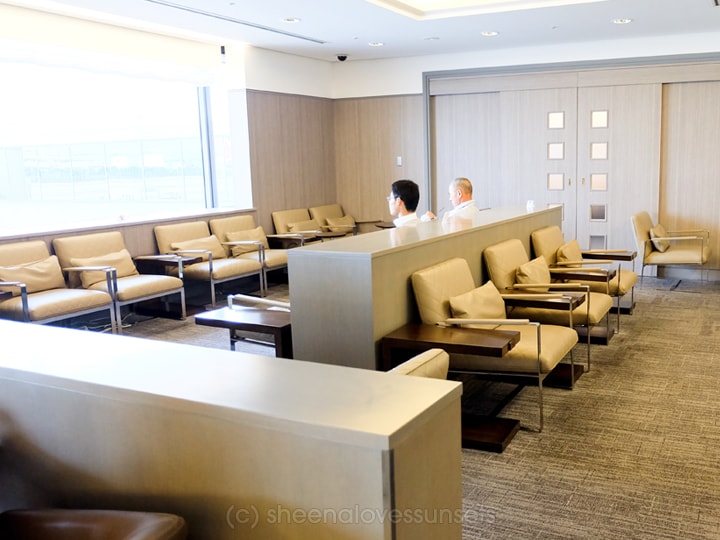 Interiors
Great natural lighting, comfy seating and simple interiors. There's nothing spectacular or innovative about this lounge design wise, but it serves its purpose well and that's good enough for me.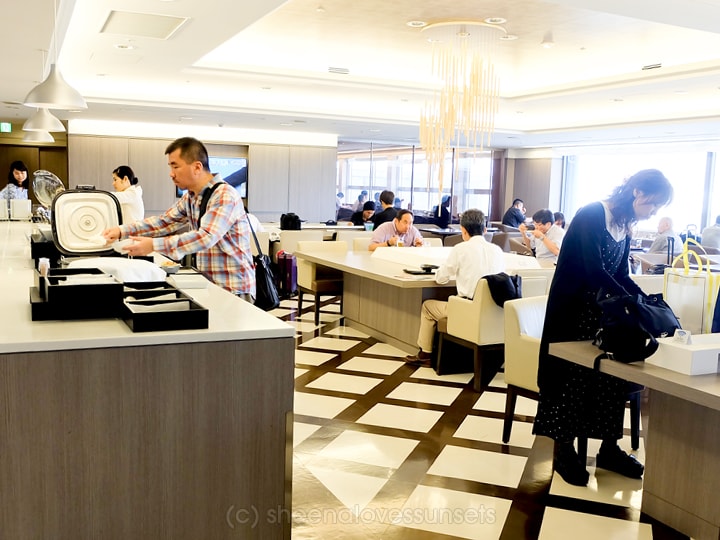 This is the layout of the food spread and the dining area. Not much food available to be honest, but my best friend, who has been to this lounge multiple times, told me that the curry was something she always looked forward to. So of course, I had to try it! More on that later.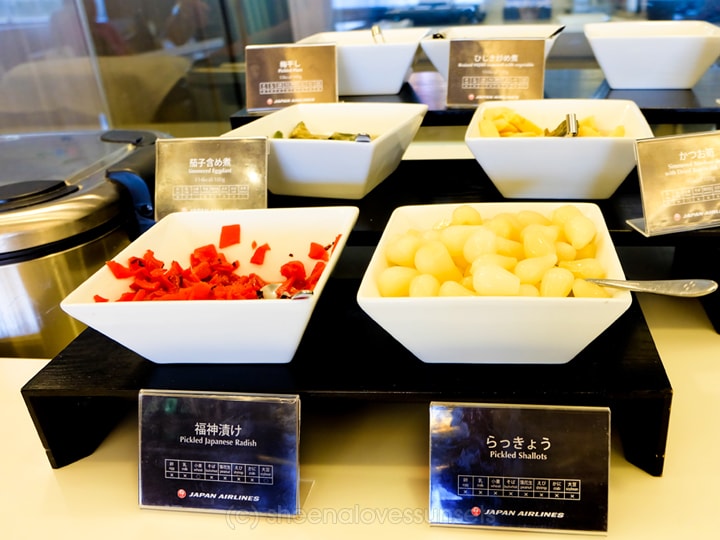 Food
As like most people, my favorite thing about airport lounges is enjoying complimentary food and drinks. YAY no need to spend!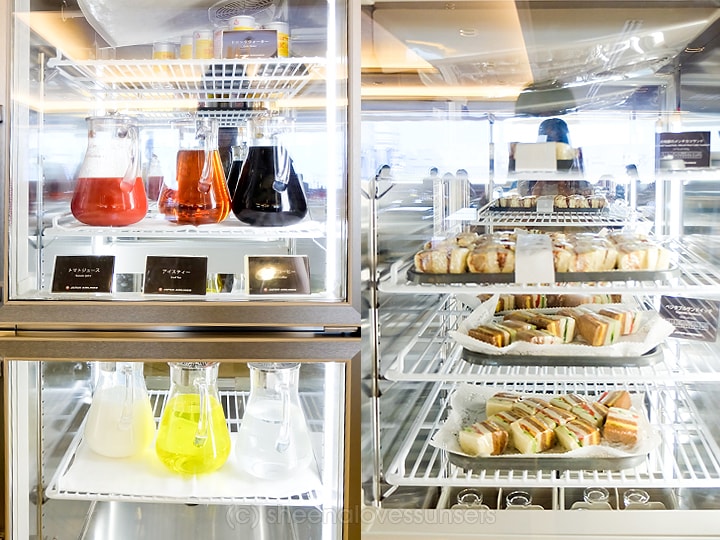 The yellow drink (at the middle, bottom) is JAL's Original Drink called SkyTime. I got curious about it too so I got a glass of that. It's kiwi flavored and a bit too sweet for my taste.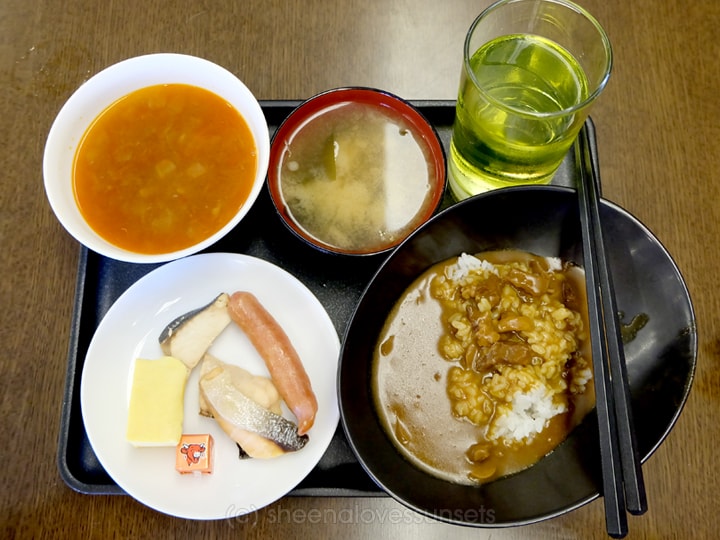 My plate: Minestrone Soup, Miso Soup (I love soup!), JAL's SkyTime drink, grilled fish, sausage, cheese cube, egg and curry on rice! The beef curry WAS good and I would've taken a second helping if we weren't pressed for time.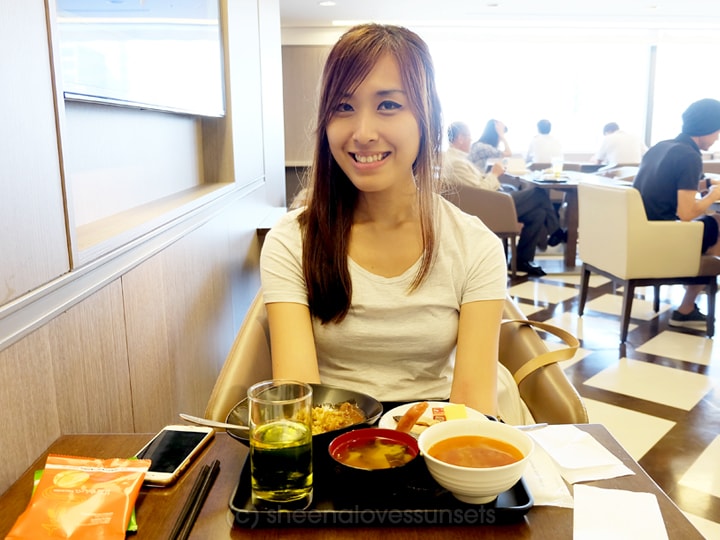 Although The Sakura Lounge is mainly for Japan Airlines (JAL), it is a shared lounge of multiple carriers. At the time of our visit, it is shared by Emirates, China Southern, China Airlines, Philippine Airlines, Singapore Airlines, American Airlines, Air China, Juneyao Airlines, Xiamen Air, Vietnam Airlines, Air Macau, Shanghai Airlines and Garuda Indonesia.
Read more about our trip to Osaka here!
(NOTE: THIS POST IS ABOUT OUR EXPERIENCE LAST JULY 2016.)