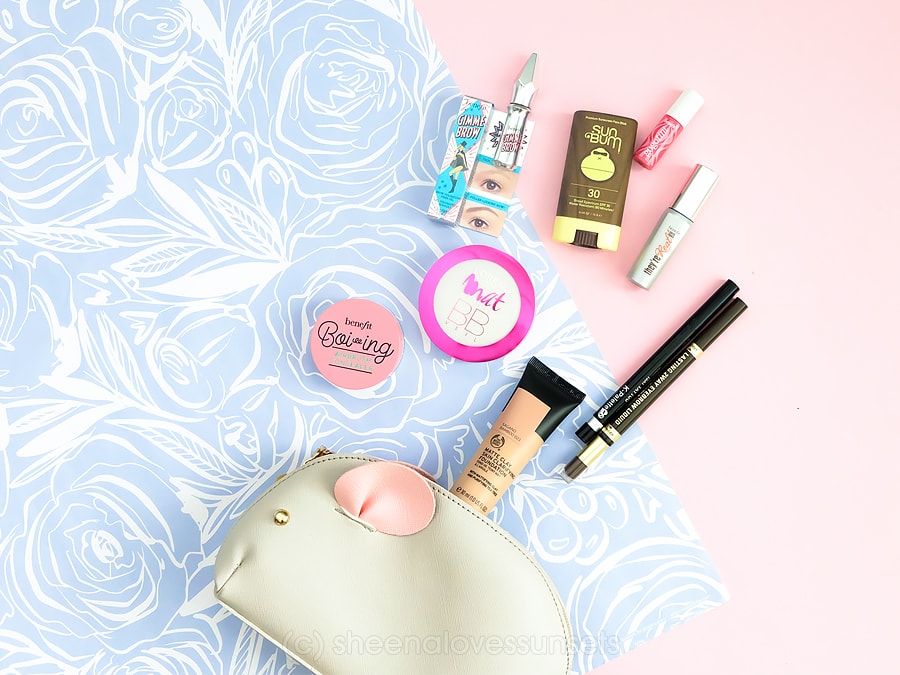 Having great travel photos is part of the fun when traveling. So aside from planning my outfits, I also make sure my makeup is down pat!
Today, I want to share my favorite travel makeup essentials. But first, a disclaimer: As with fashion, I am also no makeup expert. I cannot do makeup tutorials for the life of me. Instead, I just wanna share some tips that I learned based on experience! Hope you'll find something useful here!
Elements of Good Travel Makeup
My travel make-up is almost similar to my every-day makeup except for a few enhancements. Here are, what I believe, essential elements of good travel makeup.
1. Waterproof Eye Makeup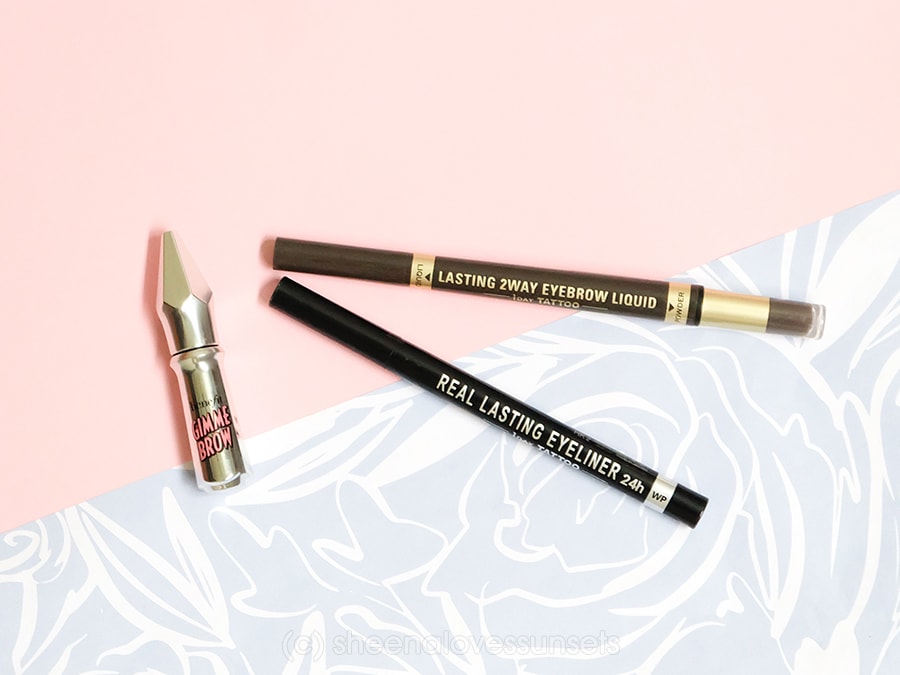 I always wear eyeliner and I make sure to put on waterproof ones especially when traveling. It's not just great for the beach and for water activities, but it also stays intact even if you get all sweaty under the sun.
My favorite waterproof eyeliners are from K-Palette. I use their Real Lasting 24hr Eyeliner Tattoo. I can't live without eyeliners. For my brows, I use Benefit's Gimme Brow as base, which is a brow-volumizing fiber gel that's already water resistant. And then I blend it together with K-Palette's Lasting 2-Way Eyebrow Tattoo.
2. Matte for the Face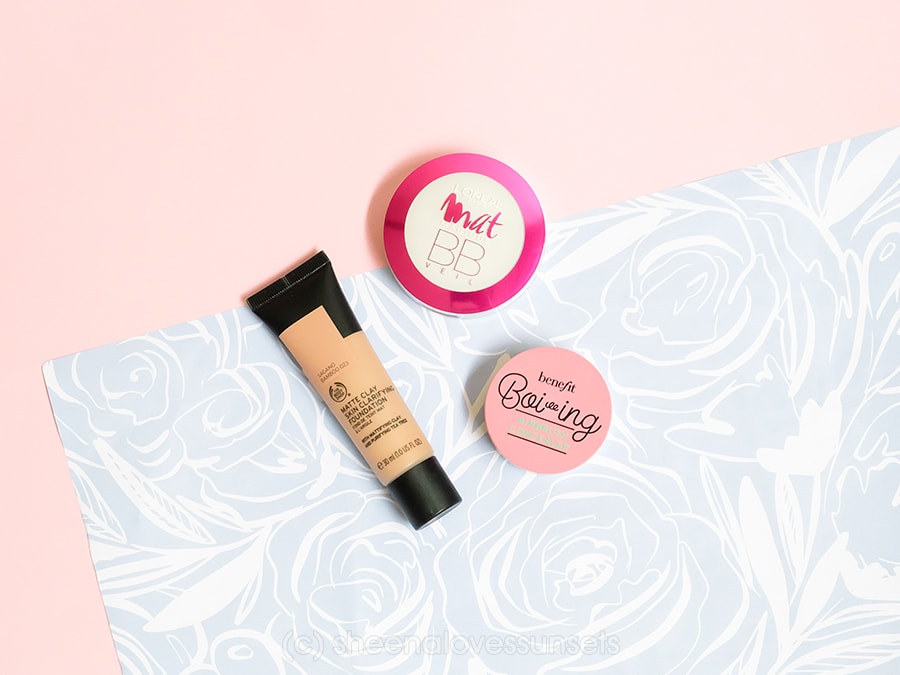 Usually, I use BB Cream as my base. But when I travel, I make sure to bring matte foundation. Matte generally stays better when you're sweaty and it feels lighter and airy. I made the mistake of using BB Cream when we did our "trial Disneyland excursion" and my makeup was melting the entire time. Ugh.
Before anything else though, I put Benefit's Boi-ing Airbrush Concealer on my eyebags. Then, I love using The Body Shop's Matte Clay Skin Clarifying Foundation as base. I finish it off with my L'Oreal BB Matte Press Powder.
3. Go for tints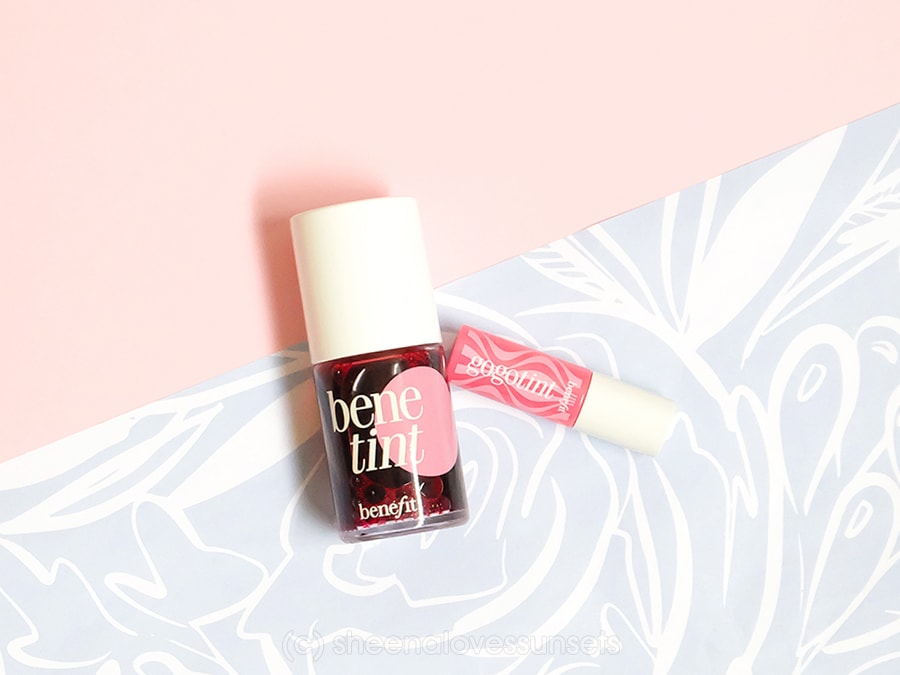 Highly recommend using lip and cheek tints if you haven't been using them already! My all-time favorite is Benefit's Benetint. The regular sized bottle that I have at home hardly ever runs out because you only need a few strokes (or even just "dots") per application. I also have a mini sized Go Go Tint, also from Benefit, which I put in my hand bag for retouch.
4. Make sure you have sun protection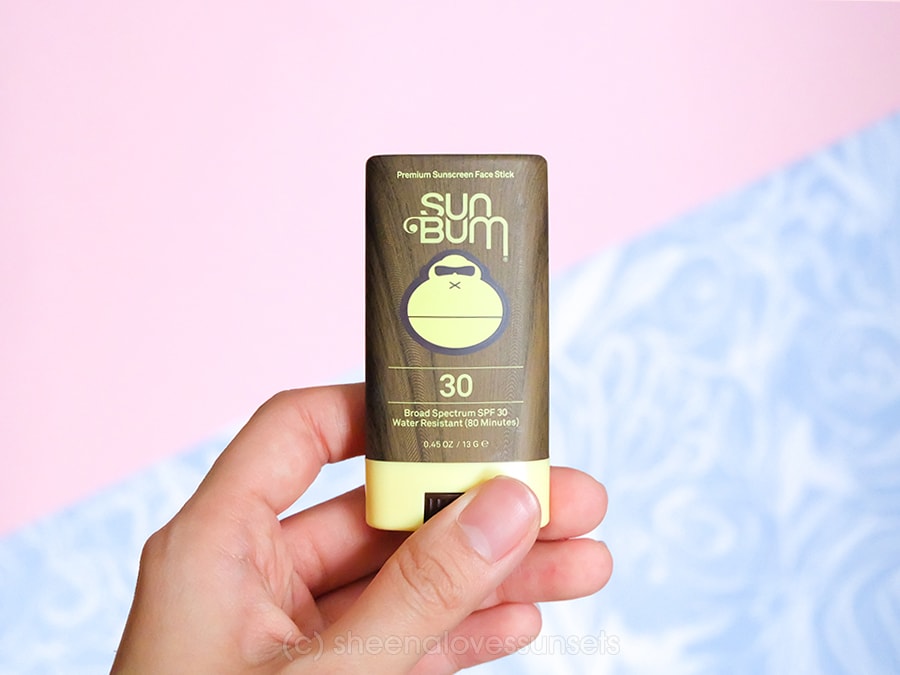 On regular days, I'm usually just stuck indoors. So I try to make sure I'm enjoying the outdoors as much as I can whenever I'm traveling! But sun protection is very important so I make sure that I use products on my face with SPF. I also use Sun Bum's face stick on my bare face before I put any make-up. It's definitely my go-to especially when at the beach or when swimming.
5. Get them in minis!
It might sound like I'm bringing with me a ton of make-up but don't worry. I'm a self-proclaimed smart packer and I try my best to travel light (though, I make exceptions!) So what's my secret? I bring mini versions of my favorite products and I leave my full-sized ones at home! Because I have them in minis, I can throw in additional non-essential products and not worry about having them take too much space.
For example, I don't always wear mascara but I include my mini version of Benefit's They're Real Mascara on my travel kit anyway, since it's just around the size of my pinky. Haha! I'm ready for impromptu fancy dinner dates anytime!
Other Travel Makeup Tips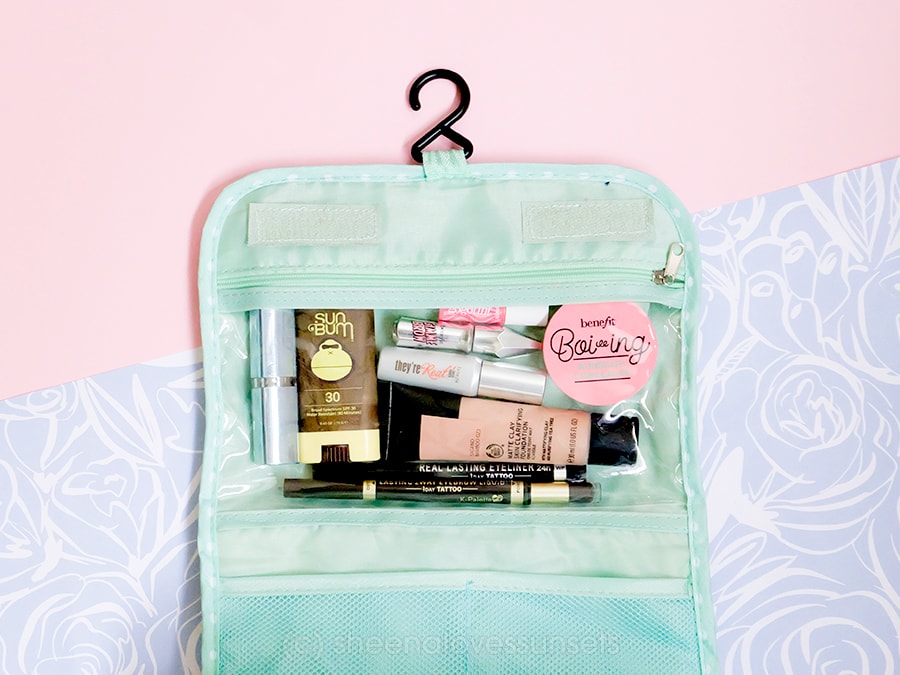 Makeup usually looks "lighter" on photos so it's ok to put a little more of it when you travel. Of course understandably, this tip is not applicable to everyone (and it might not be your style so no worries) and not all the time either.
Store your makeup together with your other toiletries in a kit that you can easily hang for quick access, whether in the bathroom or in the hotel room.
It's easy to forget that staying up late all night and not drinking enough water is bad for you, especially when you're having too much fun but ALWAYS get enough water and sleep to prevent breakouts and skin problems. It's better to have clear skin than have the need to cover it up with a ton of concealers.
What are other tips you have? Share them below!